babysue Store * Donate * Contact * Jokes * LMNOP * dONW7 * Poetry * T-Shirts * Review Policies
May 2012 Comics, Poems, Jokes, and Reviews by


aka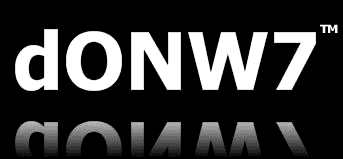 *Top Picks =
* * * * * * * * * * * * * * * * * * * *
Q: What do you get when you cross a cross with a cross?
A: A double cross.
Q: What smells like fish?
A: Fishes.
Q: Who gets really really excited when he see a gerbil?
A: Richard Gere.
Q: What do you call someone who writes what basically amounts to the same exact joke over and over and over again?
A: Clever and inspired.
Q: How often should you wash your hands?
A: Once every three years.
Q: What makes people cry?
A: Stupid stuff.
Q: What are memories?
A: Much better than the real thing.
Q: What do you get when you pray?
A: Tired and frustrated.
Q: Who suffers from mental illness?
A: Everyone.
Q: Why does everyone communicate through the internet?
A: Because they're afraid of real human contact.
Q: What are babies?
A: Really interesting for about three minutes.
Q: What should you do with rotting food?
A: Eat it.
Q: What are people in reality?
A: Generic cookie cutter replicas of one another desperately seeking a false sense of individuality.
Q: How do you feel when you look into another person's eyes?
A: Sickened and repulsed.
Q: Who whines about not being able to find work?
A: Lazy schmucks.
Q: Is it cool to smoke cigarettes?
A: Yes.
Q: What makes everyone upset?
A: Everything.
Q: What happens when it rains?
A: Things get wet.
Q: Why does food taste bad?
A: Because food is bad.
Q: Is school stupid?
A: Yes.
Q: What should everyone do all at once?
A: Stop trying.
Q: What is the phrase "Beauty comes from within"...?
A: A lie.
Q: Isn't there anyone else out there who isn't one of "them"?
A: Bummer. Didn't think so.
Q: What do flowers and sunshine have in common?
A: They're both exceptionally bright and completely full of magical love.
* * * * * * * * * * * * * * * * * * * *
The American Dollar - Awake In The City (Independently released CD, Instrumental)
The American Dollar is the duo of John Emanuele and Rich Cupola. The two have been making music together since 2005 and, like so many other industrious modern musicians, have learned that while it's hard to make music by simply playing in a band...licensing music for film and television can be much more financially rewarding. But just because these guys are making money licensing their music, don't get the impression that this is schmaltzy bad crap created just to make some bucks...because it is not. True to the claim of the press release, the tracks on this album could easily be compared to other artists like The Album Leaf, Sigur Ros, and Radiohead. Awake In The City features exotic instrumentals that range from ambient to hazy to slightly psychedelic. Throughout this disc these guys manage to retain consistent artistic qualities that make the songs hold up to many repeated spins. Hard not to dig this one. These guys are experts in their field...creating groovy modern mood music for intelligent listeners...
Apollo Ghosts - Landmark (CD, You've Changed Records, Pop/rock)
Regular readers have heard us drool repeatedly over Canada's You've Changed Records label. Our opinion has yet to change...cause we're about to drool again. This is the third full-length release from Canada's Apollo Ghosts...and it's a totally refreshing, warm, and inviting album indeed. These songs should appeal to anyone who ever loved classic artists like The Beach Boys, The Ramones, Jonathan Richman, and The Television Personalities. Many folks believe that everything has already been done before...which is true most all of the time. So accordingly...we try to search behind the minds of the artists to see what their motivation might be. In this case, we'd be willing to bet our souls that these folks are motivated first and foremost by a love of music. You can just tell by their cool vibes, their voices, and their songs. This album grabbed our hearts on the very first spin...causing us to become instant Apollo Ghosts fans. THIS IS ONE GREAT LITTLE BAND WORTHY OF YOUR ATTENTION (we had to yell to get the point across loud and clear). Groovy kickass cuts include "What Are Your Influences?", "I'm In Love With The USA," "Weekend Fantasy," and "Will You Forget Me?" Gotta love these folks' sense of humor...simultaneously funny and poignant. Killer stuff from start to finish... An obvious TOP PICK.

Baby Grand - Arts & Leisure (CD, Test Pattern, Pop)
Totally groovy smooth and soft modern pop with heavenly melodies. This is the fourth full-length release from Baby Grand...and it's bound to catch on like hotcakes with fans of soothing pop bands like Belle & Sebastian, Ivy, and Sambassaduer. We haven't yet heard the band's prior releases so we can't compare and contrast. All we can report is what we're hearing right now...and right now we are totally blown away. The songs on Arts & Leisure are classic in nature...and each time we hear them they sound better. The band's music is driven by gently strummed acoustic guitars and subtle keyboards...and the key identifying ingredient are those ultimately dreamy vocals. They sound so good you'll just wanna melt. Baby Grand is comprised of Jeannette Faith,Leon Levy, Gerri White, Tim White, Christina Maradik, and Cory Vick. We've been looking for the perfect album to match the mood of Spring 2012...and this is IT. Wonderfully realized compositions include "Cherry Blossoms," "Fool For Your Love" (particularly niiiiiiiice), "Can't Keep Us Apart," and "White Bird." We're really digging the nifty sounds we're hearing lately on Sacramento, California's Test Pattern label... TOP PICK.

If the shoe fits
The shoe doesn't fit.

Stop playing with
Balls.

Those still barking
About racism in the
Twenty-first century
Might consider finding
A new tired hypocritical subject
To bark about.
Bedlam - In Command 1973 (CD, Angel Air, Rock/pop)
Fans of 1970s British blues/rock (and folks who love scouring vinyl bins for forgotten treasures) may remember the self-titled Bedlam album from 1973. It featured some wonderful artwork of a bloody fist rising from a pile of rubble with the band's name clenched firmly inside and it featured the talents of Cozy Powell, Dave Ball, Denny Ball, and Frank Aiello. These guys were off to a helluva start at the time...even opening up for Black Sabbath on one of their major tours of the United States. Yup, they were on the verge of something big. But before things could really gel...the initial success caused problems and the band split up in 1974. In Command 1973 is a live recording of the band playing in front of an audience at Command Studios in London. It was originally used as a tool to promote the band in the States. Now thanks to the folks at Angel Air this live recording is being made available once again. The sound quality isn't the greatest in the world but hey...this was a band playing live to tape in 1973. And, as such, it captures the energy and the spirit of these guys when they were in their prime (the majority of the songs are from the Bedlam album, of course). An interesting time capsule of a band who could've been huge...

Tracie Bennett Sings Judy - Songs From the Broadway Production: End of the Rainbow and Other Garland Classics (CD, Sony Masterworks, Female Vocalist)
End of the Rainbow is a play about Judy Garland in 1968 at a point when she was about to make one of her big comebacks. Tracie Bennett's take on Judy is amazing. Her voice is so dead-on that it is at times chilling and bizarre (almost as if the real Judy has come back to life in the twenty-first century). This play has already received rave reviews in London. Now that it's hitting our shores here in the United States the same reaction is inevitable. Judy's fan base has grown and grown over the years...probably more the result of her life story than her actual career. (Folks just seem to be able to relate to deceased self-destructive celebrities like Judy and Marilyn Monroe.) Bennett belts out a smattering of Garland classics here including "I Could Go On Singing," "The Trolley Song Medley," "When You're Smiling," and, of course, "Somewhere Over The Rainbow." This one's bound to excite Garland fans as well as anyone into classic artists and classic cinema from the past.
Jenny Berkel - Here On A Wire (Independently released CD, Pop)
The debut album from Canada's Jenny Berkel. This young lady has a very personal and genuine way of composing songs that reminds us in many ways of classic artists from the past like Joan Baez and Janis Ian. She writes insightful lyrics that focus on keen observations about herself and the world...and she has an amazing voice that is ultimately soothing, inviting, and very warm. The songs on Here On A Wire are subtle and reserved and utilize traditional instruments to create a nice sparse open sound. In the 1960s or 1970s Berkel probably would have become an overnight sensation. In the twenty-first century there's no way of telling how folks will react to such a quiet intelligent honest voice out there in the world...(?). We can only hope there are enough folks paying attention to realize how substantial these songs are. Cool reflective cuts include "Love Is A Stone," "After Moon Falls," "Cover My Grave" (so cooooooooool...), and "Crook of Now & Then."
Johnny Bertram and the Golden Bicycles - Neon City (CD, Esperanza Plantation, Pop)
If you like cool hummable melodic pop music...but hate the canned predictable junk...there's a good chance you'll totally get into Johnny Bertram and the Golden Bicycles. Neon City is Bertram's second full-length...and it's a total KEEPER. These smooth resilient songs feature great flowing melodies, exceptional vocals, and arrangements that are perfectly suited for each individual composition. The basic tracks were recorded in a performance venue in Mississippi in order to capture the essence of the band playing live. The recordings were then later tweaked, fleshed out, and mixed elsewhere. This album is destined to be an instant hit with the cool underground hipsters out there...as well as anyone else who digs smart progressive pop that will stand the test of time. Every song here is a standout...but our own particular favorites include "Wave," "Out Of The Darkness," "Miracle" (our favorite), "Mistake," and "We Used To Talk." This guy has a totally groovy voice that we just can't get enough of... An obvious TOP PICK.

The Best Exotic Marigold Hotel - Music From the Motion Picture: Music by Thomas Newman (CD, Sony Classical, Soundtrack/score)
Talk about an offbeat story idea. The Best Exotic Marigold Hotel is a new film about an exclusive resort in Indian where wealthy British retirees go to live out their carefree lives. Stars include Judi Dench, Bill Nighy, Dev Pael, Tom Wilkinson, and Maggie Smith. This is director John Madden's latest film, the man responsible for bringing us Shakespeare In Love. Soundtrack composer extraordinaire Thomas Newman created the music for the film, a man who you've no doubt heard countless times in the past. His previous accomplishments include creating music for Wall-E, The Shawshank Redemption, and American Beauty. He's also universally known as the composer of the theme music for the television show Six Feet Under. As one might expect, the music for Best Exotic Marigold Hotel is laced with exotic sounds associated with India. We haven't seen the film yet, but after hearing this...we'd be willing to bet this is one worth shelling out the bucks for. Twenty-one captivating tracks here including "Long Old Life," "Cricket Spell," "Progress," and "What Happens Instead."
Scott Brickman - Winter & Construction (CD, Ravello, Classical)
Scott Brickman's debut release for the Ravello label. Brickman is an unusual composer, combining elements of modern classical with some slight threads of pop weaved into the music. Winter & Construction was recorded late December 2010 at the Arizona State University Recital Hall in Tempe, Arizona. The album showcases the talents of Nathaniel May on piano, Matt Goud on guitar, and Beth Llana Schneider-Gould on violin. The first four compositions feature each musician playing independently, while the remaining three pieces combine the talents of all three. Brickman isn't writing for a mass audience. His creations are sometimes stark and peculiar...although they never seem to alienate the listener. Still, the overall mood is strangely peculiar and provocative...which makes for some rather thought-provoking moments. Over 60 minutes' worth of material here... Meticulous and inventive.
Cafeteria Dance Fever - Danceology (CD, Hovercraft, Rock/pop)
Hotdamn and holy heck...it's 1995 ALL OVER AGAIN! If you're like us and totally dug the intense underground plethora of underground rock bands roaming around in the United States in the mid-1990s you'll most likely get a major blast out of California Dance Fever. This hefty disc is a greatest hits collection of sorts and presents 24 of the band's songs that were previously only available on their vinyl releases. These folks play a harsh brand of garage pop that sounds something like a cross between Swell Maps and a hyperactive metallic young version of The B-52s. Lots of propulsive hard rockers here...and the band truly lives up to their name. These folks are obviously making music for pure entertainment. Nothing but cool oughta-be hits here including "Add Hominid Attacks," "Pig Sty," "I've Got Rabies," "Where's My Bleach?", and "Swimming Pool." These folks give rock music a nice big hard KICK IN THE ASS. Refreshingly cool and upbeat...
Thanos Chrysakis - Marma (CD, Monochrome Vision, Abstract/experimental)
Wow...this is just the dose of wild creativity that we've been craving. While we always love and appreciate credible accessible music...the really far out stuff is what really floats our boats these days. So if you're a listener who isn't afraid of entering unchartered territory...then Marma may just be the album to get your brainwaves moving. It's rare when we receive music from Russia...which is a shame. Because if the folks at Monochrome Vision are any indication of musical undercurrents in the twenty-first century in the country we've been missing out (!). Thanos Chrysakis is from the United Kingdom and although most of us here are probably not familiar with his name overseas he has received quite a bit of praise and recognition for his unorthodox musical output. Marma is a strange collection of pieces that incorporate compelling machine noises into one long lengthy dreamlike collage. This 30 minute plus composition is not musical in the traditional sense of the word. Chrysakis uses sound as a springboard for experimentation. As such, if you don't like sound being presented as music this one will likely scare your pants off. As for us...we love the more adventurous side of things...so Marma is right up our peculiar little alley. Hats off to the folks at Monochrome Vision for making this one available to the public... TOP PICK.

Everything
Everyone
Does is
Stupid.
The Doc Marshalls - Look Out, Compadre (Independently released CD, Americana/pop)
Previously based in Brooklyn, New York, the guys in The Doc Marshalls now reside in Nashville, Tennessee...which somehow seems much more suited to the band's sound and style. This eleven track album is a super smooth ride. The songs on Look Out, Compadre could probably best be described as laidback Americana pop. The guys in the band use traditional instruments and keep things relatively simple for the majority of this album. Frontman Nick Beaudoing has a nice smooth voice that provides the perfect central driving force. The band is fleshed out by the talents of Terence Murren (bass), Doug Clark (drums), and Jonathan Gregg (pedal steel guitar). With the right marketing and some luck, these guys could easily find themselves playing for huge audiences. Who knows? Compadre provides just the kind of mid-tempo melodic classic pop music that most music fans dig. Cool cuts include "Here They Come," "Kernow," "When I Wake," and "Days Will Slow Down." Plenty of cool groovy vibes here...
Stop playing with
Dolls.
Louis Durra - The Best of all Possible Worlds (CD, Lot 50, Jazz)
Louis Durra bridges the gaps between pop and jazz by presenting music that could easily appeal to fans of both. This pianist has been a very busy man over the past few years...not only playing jazz but also composing for theatre and documentaries. Durra's super fluid style of playing is instantly inviting...and unlike most new jazz artists he doesn't opt to cover songs that have been played to death in the past. By selecting material that younger listeners will be able to relate to, this man should be able to appeal to a whole new legion of potential jazz fans. Backing Louis on this album are Jerry Kalaf on drums and Larry Steen on bass...both of whom are precise and articulate musicians. Thirteen smooth sultry tracks here including "Tangled Up In Blue," "The Back Seat," "Code Monkey," and "All I Really Want."
T. Tex Edwards - Intexicated! (CD, Saustex Media, Rock)
According to the press release, this disc features "19 collected odds, sods, unreleased recordings, demos, outtakes and offbeat gems from throughout [T. Tex Edwards'] distinctively different musical career spent kicking up some seriously cool and twisted dust from the roots rocking underground." Well we couldn't have summed it up better ourselves. Edwards has been in a slew of bands over the years and that list includes The Idiots (1973-1974), The Nervebreakers (1975-1981/2007-2010), Tex & The Saddletramps (1980-1983), Out On Parole (1984-1985/1989/2006-now), The Loafin' Hyenas (1987-1990), The Swingin' Cornflake Killers (1991-1996), Tex & The Toetags (1998-2000) and The Affordable Caskets (2000-2003). If there's one word we would use to describe Intexicated! that word would be...LOOSE. And that's exactly what makes this collection so charming and cool. One thing we can't stand about many twenty-first century artists is the fact that there's such a great emphasis placed on perfection. So much music we hear is tweaked and processed to the point of insanity...and eventually it all starts sounding like one big perfect monotonous BLUR. Mr. Edwards has a spark that we find immediately appealing. Some of his tunes remind us very much of The Cramps but there are actually so many influences swimming around here that it'd take years to pick 'em all apart. After hearing this...we'd love to get our greedy l'il paws on anything this man was involved with. Kickass cuts include "Baby's Got A Gun," "If Looks Could Kill," "Psycho '84," and "Chili's Demo." Rough, raw, and full of attitude. Top pick.

Efren - Write A New Song (CD, Slo Pro, Pop/rock)
More good solid toe tappin' Southern fried pop rock from the guys in Efren. We really dug these guys' last release that we covered in August 2011. Write A New Song follows in the same general vein...except nowadays the band sounds much more charged up and energized. As such, this one will probably be the disc that gets folks talking. The band's cool tunes feature super simple stripped down arrangements with a heavy emphasis on vocal melodies and lyrics. Plenty of cool fuzzy guitars and thick driving rhythms...what more could you ask for? After hearing this, we can't help but feel that these guys are the real deal in concert. Efren is Scott Low (vocals, guitar), Jonathan Brill (vocals, guitar), Jamie Derevere (drums, percussion), and Darrin Cook (bass). Kickass cuts include "If My Heart Don't Fail Me," "The Woods and the Wild," "Find A New Man," and "Milkman." Some of these tunes remind us of The Band. Groovy rockin' stuff with balls.
El Pathos - Hate & Love (CD, Saustex Media, Rock)
No frills rock played with plenty of gusto. The guys in the Austin, Texas-based band El Pathos play a gritty brand of music that sounds something like a cross between Thin White Rope and Generation X. The band members were previously in other bands that included The Dicks, Offenders, and Catbutt (among others)...but now they've combined their energies into this instantly likable band. The songs on Hate & Love easily stand out from the pack because of the focus on substance. You won't hear the usual overlayering of tracks nor the latest cute technological sounds here...only the raw naked vibe of groovy musicians playing their asses off. Thirteen keen cuts here including "Election Day," "Straight Into The Sun," "No Blood of Mine," and "Yesterday Mourning." Cool driving rock played with passion.
Richard Francis & Bruce Russell - Garage Music (CD, Alone At Last, Experimental/electronic)
This is one of the first three releases on the newly created Alone At Last label. Don't be deceived by the title of this album...this is not garage rock (!). In fact, this bizarre experimental album from Richard Francis and Bruce Russell doesn't even veer into any remotely similar category. These two fellows record spontaneous unpredictable sound which is recorded and transformed into recorded pieces. Some would call this 'non-music' as the focus is neither on notes nor melodies. Garage Music has, for the most part, an industrial mechanized sound that may remind some listeners of the film Eraserhead. The guys aren't making music for money and they're definitely not motivated by the desire for fame. This is some wild artsy stuff. So if you're looking for easy toe-tapping music for a nice spring drive, this isn't it (!). Five strangely hypnotic compositions that border the bridge between experimental and modern classical. Really fantastic packaging on this one... Recommended for fans of John Cage.
Gary B & The Notions - How Do We Explode (CD, Modern Hymnal Recordings, Pop/rock)
This is the first release on the newly formed Modern Hymnal Recordings label that was created by Michael Nestor who many folks already know as the founder of the well-known Beechfields label. The label is off to a strong start here because Gary B & The Notions is one hot band. How Do We Explode features ten explosive pop/rock cuts that are chock full of cool melodies, catchy hooks, and groovy driving rhythms. These folks play a brand of hard pop/rock that is reminiscent of early Elvis Costello...except much more raw and nervous. The band is comprised of Gary B, Kris Heath, Bryan Elliott, and Rick Bowman. These songs are extremely well-written and seem to indicate a wide array of possible influences...as well as a keen sense of oddball humor (the song titles are great...). These folks have already opened up for a slew of well-known artists...so we can't help but think it's only a matter of time before they themselves are the headliners. We love all of these tracks but particular standouts include "The Shape of Distant Worlds," "How To Eat A Brick Sandwich," "It Could Be," and "Get Your Hands Off My Man." Top pick.

Girlyman - Supernova (Independently released CD, Pop)
We've heard of the Atlanta, Georgia-based band Girlyman for some time now (always loved the name)...but this is the first time we've actually been exposed to the band's music. This is the fifth full-length release from this talented quintet...and it sure makes us wish we'd been exposed to the band years ago. Better late than never though because if you've never heard 'em before...Supernova is a great way to discover what Girlyman is all about. Interestingly, the motivator for the album is something of a downer. Band member Doris Muramatsu was diagnosed with leukemia in 2010...at which time she and the band thought that might be end of things as they knew them. But the cancer eventually went into remission (thankfully)...and the experience became the fuel which birthed this album. These songs are pensive, highly melodic, and seem to have a genuine sense of real-ness to them. The band uses mainly traditional instruments, leaving the arrangements open and sparse, which allows the listener to focus on the lyrics and vocal melodies. This band has a totally groovy sound and vibe...and it'd be hard not to appreciate cool tracks like "Nothing Left," "Soul Of You," "Saint Augustine," and "Best I Could." Refined, smart, and pensive. The vocals are exceptional throughout.
Charlie Gracie - For The Love Of Charlie (CD, ABKCO, Pop)
Talk about a long and lengthy career... This is the first album of new material from rockabilly legend Charlie Gracie in ten years...and even though he's now 75 Charlie is still soundin' mighty fine indeed. Most of these tracks were co-produced by Al Kooper and Quentin Jones both of whom have an obvious respect for Charlie's music. Gracie came to fame way back in 1957 when he scored a hit with his song "Butterfly." Since that time he's never stopped playing and recording...and he's managed to garner praise from a long list of noteworthy artists along the way. Interestingly, both Graham Nash and Peter Noone lend their vocal talents here (!). There are few artists who have maintained their credibility for such an extended period of time. Charlie Gracie sounds authentic because he is authentic and real. Twelve classy tracks here including "My Hummingbird," "School Days," "Dance My Blues Away," and "On The Way To Cape May."
Love is the
Hamster.
Hate and love
Are one and the same
The more you allow them
Into your
Veins.
Hi Electric - Hi Electric (CD, Evangeline Recording Co., Pop)
Instantly warm and inviting modern power pop from Memphis, Tennessee's Hi Electric. Do you love artists like Semisonic, Fountains of Wayne, Emitt Rhodes, and Ex Norwegian? If so, there's a mighty good chance that you'll go apeshit over this album. This self-released disc is one of those great little underground gems that we'll be playing over and over and over for years. Yup, it really is that good. Songwriter Neil Bartlett is one of those guys who will be instantly embraced by pop fanatics around the world. He writes songs with great soaring melodies and cool lyrics...all supported by a great classic guitar-driven band. So many great tunes here that it's impossible to pick favorites...but initial standout cuts include "Bicycle Blades," "Tightrope," "Open Cuts," "Hellos," "It's Not You," and "Talking To Yourself." You owe it to yourself to check out this band. This'll easily end up being one of the best albums of 2012. We absolutely LOVE this one. An obvious TOP PICK.

The Inner Banks - Wild (CD, Dag, Pop)
Cool, melodic, breezy mid-tempo modern pop. The Inner Banks is the duo of Caroline Schutz and David Gould and a revolving cast of backing musicians. They formed the band in 2006 and have been making music ever since. Wild is the third full-length release...and it's a cool breezy KEEPER. These songs flow by like cool stoned sheep grazing in the hills. The songs have strong melodies and they feature simple arrangements that allow the listener to focus on the wonderfully inspired vocals. This band's music teeters on that fine line that separates commercial pop from art. The songs are easy on the ears and could appeal to just about anyone...yet they are a far cry from the generic techno junk that generally passes for pop in the twenty-first century. The more we spin this album the better it gets. Wonderfully inviting cuts include "Wild," "Box and Crown" (a real standout), "Freaky," "Nine," and "Pacemaker." A smooth intriguing ride from start to finish... TOP PICK.

Konrad - Shadow Boxing (CD, Radical Turf, Pop)
Konrad is the one man band created by Rock Island, Illinois' Jeffrey Konrad. Unlike other one man bands Jeffrey seems fond of also utilizing the skills of others as a variety of additional musicians lend their support on Shadow Boxing. This album had an immediate positive impact on us. Konrad writes upbeat smart melodic pop songs that are instantly familiar...and they emit wonderfully warm and inviting vibrations. So...who does Konrad sound like exactly...? In our minds this fellow sounds something like a cross between Pink Floyd, The Hang Ups, and Starflyer 59 without ever sounding too much like any of the three. This album features a non-stop string of listener friendly tunes that we fell in love with on the first spin. The vocals are really exceptional. This young guy has a killer voice and he never pushes himself or sounds like he's forcing himself. Smart inventive cuts include "All You Thought," "Time Is After," "I'm Only Sleeping," and "Luxury of Wishful Peace." Totally cool stuff that's sure to put you in a totally groovy state of mind. Top pick.

Steve Lewis - Shaky Floors (Independently released CD, Pop/rock)
Nice punchy super catchy upbeat guitar pop from Steve Lewis. This guy has a cool friendly sound and his songs could easily be appreciated by just about anyone. According to Lewis himself, Shakey Floors is "a twisted ride through a musical landscape marked by tricksters, bad girls, magical hats, guerrilla revolutionaries, and dirty rock." There are lotsa reasons we dig this guy's music...not the least of which is the fact that these recordings actually sound like real people playing real instruments. Instead of overlayering things to death, the songs feature nice simple arrangements appropriate for each tune. Steve's got a great voice for pop. As far as comparisons go, his songs remind us of Elvis Costello in some ways...but he's by no means a copycat artist. Plenty of cool fuzzy guitars here that really add a nice groovy vibe to the proceedings. Ten keepers on this sassy l'il sucker including "Honey Tree," "Foo On You," "Ship of Fools," and "Chin Up." Neat sounding stuff.

Kalle Mattson - Lives In Between (CD EP, Parliament of Trees, Folky pop)
Young Kalle Mattson is off and running on what will surely be a long and lengthy career. Since the release of his debut album (Whisper Bee) in 2009 he's been garnering quite a bit of press and positive attention. In advance of his next full-length that is now in the process of being recorded, Mattson and his band recorded and released this batch of five songs to give folks a taste of the new sound. These subdued folky pop tunes feature smooth likable melodies, simple arrangements, and Kalle's reserved genuine vocals. But there are some experimental sounds happening in these tracks to keep folks on their toes. It'll be interesting to hear the new full-length where Kalle and his band are allowed to expand upon these ideas. Our favorite tracks here are "Someday," "Water Falls," and "Miles In Between."
Don't find a cure for
Anything.
David Olney - Live performance (April 28, 2012 at Charles & Myrtle's Coffeehouse, Chattanooga, TN)
We were very fortunate this month to attend a concert given by David Olney in the tiny intimate Tennessee venue Charles & Myrtle's Coffeehouse. The Coffeehouse is indeed a real house that has been converted to a church/coffee house/music venue. When we arrived Olney was casually entertaining a group of about 50 to 60 folks in front of the fireplace in the living room (waaaaaaaay cool!). Olney is on the road promoting his current series of mini-albums (the latest of which is called The Stone) along with his way talented sidekick Sergio Webb. We'd have to say this was one of the most thoroughly entertaining live shows we've seen in years. Not only is Olney ultimately comfortable with himself and the world around him...but he also proved to be the ultimate classy gentleman playing music for all the right reasons. David and Sergio played two lengthy sets that included new songs as well as older ones. We had never seen David play previously. This guy has a great personality and he's simultaneously hilarious and extremely pensive and serious. And Webb added just the right backing ingredients to give the songs extra flavor--he's an incredibly gifted musician who puts his soul into his playing. There were so many highlights on this particular night... We got a major rush out of songs like "Johnson City Blues" and "Red Guitar" as well as the tunes from The Stone...but it was the super soft composition featuring Webb on ukulele that really tugged at our hearts. Olney is one of the great songwriters of our time. It's no wonder he's become legendary among fans and other singer/songwriters. We definitely get the impression that this man isn't making music for fame or money. It was obvious that David and Sergio are playing mainly because they enjoy doing so...and this is part of why their two-man show makes such an impression. During the last song, we made up our minds that we were going to give them a standing ovation irregardless of how the other audience members reacted. We were as pleased as punch to find that as the tune ended every single person in the place stood and applauded. Any artists heading through this part of the country who have a Saturday night open should consider playing at Charles & Myrtle's. It's easily one of the most cool and inviting places to hear live music in the Southeast EVER. If you're the kind of musician who appreciates a quiet attentive audience, this is definitely your kind of place. We went to this show with a very good impression of Olney and his music. We left...being transformed into Olney fans for life. Yes, the man is that good. We think it's about time that someone or some company create and offer a box set including all of David's albums. We'd sure dish out the bucks for it (!). Olney is, quite simply, one of the best. TOP PICK.

Joan Osborne - Bring It On Home (CD, Saguaro, Bluesy pop) & Live performance (April 13, 2012 at 3rd & Lindsley, Nashville, TN)
Joan Osborne hit it big in the 1990s and is playing to smaller crowds these days. As such we were surprised by an interview she gave a few years ago when she revealed that she doesn't really miss being in the limelight. And that's part of what makes Ms. Osborne such a respected artist in 2012. Instead of making music for fame or fortune...we get the impression that Joan really and truly loves making music for the sake of doing so. And if that isn't the best motivation in the world, what is? Bring It On Home is a refreshing new collection of tunes and it finds Joan sounding just as focused and sassy as she sounded years ago. The music seems to have more of a bluesy/funky edge than in years past. And the backing musicians are absolutely top notch. This twelve track album features songs that seem perfectly suited for Ms. Osborne's sultry emotional vocal delivery. Because we were so impressed with the new album we felt compelled to catch her recent performance at 3rd & Lindsley in Nashville, Tennessee. First the club... This was our first visit to 3rd & Lindsley...WOW. What a great club. This medium-sized establishment is professionally managed and run...and it made us wonder why other smaller clubs don't follow suit (??!!). The bands actually...perform ON TIME (??!!). And the shows are presented at...A REASONABLE HOUR (??!!). This are things we always dreamed of but we never thought we would actually experience them in real life (haw haw haw...). The club really is one of Nashville's best...so we can easily recommend it to anyone who wants to have a good time without all the hassles and headaches. When Joan hit the stage you could tell that she was obviously playing for a crowd that didn't need to be convinced or converted. It we have our facts right, Ms. Osborne will be 50 this year...but you'd never ever know it. She's looking and sounding mighty fine indeed...and apparently these days she's making music to satisfy herself and her fans rather than to try and conform to any record company's idea of what she should be. So many folks get a taste of fame and then get hooked...forever trying to continue that mega-fame or recapture it later in life. Osborne seems content to play for people who actually appreciate her music...and she seems genuinely grateful for those who support her. Joan's backing band was tight, tight, tight...never missing a beat and providing the perfect backdrop for her soulful vocals. Joan's quite a dancer and she has a cool friendly stage presence. A real surprise was the live version of "Shake Your Hips." The band really had the audience hypnotized with that one. But for us the high point of the evening was a new tune that she performed alone with her keyboard player (didn't catch the name of that one...?). But it was easily the high point of the evening. Fortunately for us Joan and her band mainly played songs from the new album...which was just what we wanted. No reliving the past or concentrating on music from two decades ago. The emphasis was on the present and that was yet another major plus for this particular show. We liked and appreciated Osborne prior to this concert. But afterward...we had an even more profound respect for this captivating artist. Joan Osborne truly is a class act...and she just keeps getting better. TOP PICK.

Stop owning
Things.
Mimi Page - Breathe Me In (CD, Hunter, Pop)
We're going to have to admit right off the bat that this album is a bit too slick and polished for our own personal taste. But we know there are lots of folks who will appreciate Mimi Page's music so we wanted to include a brief mention here. Page released several EPs before her single "This Fire" debuted on MTV's The Real World and then quickly proceeded to become a hugely popular download. Breathe Me In is her debut album and it's bound to please folks who are already hooked on her slick sultry modern pop. These tracks are highly stylized and produced to perfection. Mimi has the kind of voice that should appeal to a wide cross section of listeners. Twelve breezy pop cuts here including "My Vanilla Sky," "Colorblind," and "Jigsaw."
The future
Did not
Exist.
Mieka Pauley - The Science of Making Choices (Independently released CD, Pop)
This one took a few spins to sink in...and that may be the most intriguing thing about Mieka Pauley's music. Instead of churning out generic modern pop, Pauley writes and records songs where lyrics are an integral part of the equation. Her songs could be described as slightly moody mid-tempo pop...but they're pushed to the next level due to Mieka's super cool evocative vocals. This young lady is bound to have a long and rewarding career ahead of her. She's smart and she's beautiful...and she's really really talented. The press release that accompanied this disc compared her music to Neko Case and Emmylou Harris...and we can hear slight similarities to both. Pauley is clearly her own artist however with her own unique vision and sound. Lots of folks are bound to react to the puzzling lyrics. And the fifth track ("Never Fuck A Woman You Don't Love") is bound to be talked about for years to come. Eleven breezy intelligent tracks presented in less than 35 minutes. Uniquely inventive modern pop with a slightly different slant. Impressive and totally credible from start to finish...
Show someone you
Care.
Give them a
Penny.

Stop
Playing.
Pow Wows - Nightmare Soda (CD, Get Hip, Garage pop/rock)
The debut full-length release from Toronto, Canada's Pow Wows (great band name, that one...). This band has a nifty vintage sound that is a perfect fit for the Get Hip label (those folks always seem to release the most genuine sounding garage rock albums on the planet). Nightmare Soda is a straight shot of hard guitar-driven pop/rock with no frills added. These guys keep things direct and simple which gives their music extra zip and punch. The songs are heavy and raw...and the vocalist has a great slightly unrehearsed style that provides the perfect focal point for these rockin' tunes. These guys have been in other bands prior to playing in Pow Wows...but you'd never know it. This sounds like a group of guys who have just learned how to play and, as a result, there's a cool exciting vibe happening that is sadly missing in many albums we hear of late. Ten nifty rockers including "EIO (During The Flood)," "Know Her Name," "Seeing Black," and "Four Star."
Rainy Day Saints - All These Strange Ghosts (CD, Get Hip, Garage pop/rock)
Another rip-roarin' and totally rockin' batch of bitchin' tunes from the cool guys in Cleveland, Ohio's Rainy Day Saints. We've heard these guys and dug their music in the past...but this time around they've really hit the target dead center. All These Strange Ghosts is bursting at the seams with cool underground garage pop/rock played the way it ought to be played. Bandleader Dave Swanson writes killer songs that have the classic sound and feel of bands from the past...but the overall sound is decidedly modern and gritty. And when Swanson sings you can tell that he means what he's saying. Joining Swanson are Brian P. McCafferty (bass, harmony vocals), Marianne Friend (saxophones, harmony vocals), Keith Pickering (guitars), and Scott Pickering (drums). None of that crappy overpolished shit here. These folks seem to have purposely left some of the edges rough...which gives these recordings an extra enticing edge. Thirteen kickass cuts here including "Where Are You?", "She's Long Gone," "Reward," and "Everybody Shows The Way." TOP PICK.

Rec Center - Tin Year (CD, New Granada, Progressive pop)
Formed by former members of the bands Pohgoh, The Maccabbees, The Washdown, Zillionaire, Hankshaw, and Candy Bars...Rec Center is comprised of Susie Ulrey (vocals, piano, guitar), Michael Waksman (vocals, guitar), Keith Ulrey (drums, percussion), Brian Roberts (bass), and Melissa Grady (cello). The state of Florida has come a long way since the state was mainly known for underground metal bands in the 1980s. In the past couple of decades the state has become home to a continual flow of creative and interesting bands playing all kinds of music. Rec Center is a good example of the new sound of Florida. These folks play smart progressive pop with intricate arrangements and strong vocal melodies. While the songs can best be described as progressive pop, they don't really sound like any one band in particular. Creativity seems to be the main driving force here...and Tin Year features plenty of uniquely inviting tracks. Our favorites include "Monster In Your Heart," "Soft Pursuit," "Take It Back," and "Wave To All Your Friends." Nice friendly sounding stuff...
The Ripe - Into Your Ears (CD, Get Hip, Pop)
The songs on this album remind us very much of a particular obscure band from the past...but we're damned if we can remember who that is (?!!). Guess that's the problem when you've listened to hundreds of thousands of bands and then try to remember 'em all (whew). The guys in The Ripe began in 2007 and are based in Austin, Texas. That said...the band's retro sounding pop music doesn't sound anything like your average Austin band. Into Your Ears was recorded in Gijon, Spain using "vintage Abbey Road/GGC gear" which may explain why the songs seem to have such an authentic sound. The Ripe is comprised of Jake Garcia (vocals, guitars), Gian Ortiz (bass), Nick Yaklin (drums), and Jorge Munoz-Dobo (guitars, production, engineering). The band's songs have a nice free-flowing sound that is highly melodic and warm. The more you spin this one...the better it gets. Cool tracks include "Be Adventurous," "Orchestra," "Constant Waves," and "The Greatest."
Alejandro Rutty - The Conscious Sleepwalker (CD, Navona, Pop)
The folks at Navona have a real winner on their hands with this release. This is Alejandro Rutty's debut album for the Navona label...and it's a totally inventive and slightly puzzling album chock full of resilient classical compositions. According to the press release these pieces "...explore concepts ranging from explorations of tango within pop culture of the future to half-dreams versus fictional reality." Whew...now that's a mouthful (!). The tracks on this album seem to slide along that thin line that separates traditional classical from modern classical. Some of the music is rather soothing and familiar...while other segments are slightly obtuse and strange. These eight cuts feature the Cuarteto de Saxofones 4mil, the Red Clay Saxophone Quartet, the Mayan City Sinfionetta, the Moravian Philharmonic Orchestra, and the Kiev Philharmonic. Rutty's compositions have wonderful playful qualities that constantly keep the listener on their guard. This is easily one of the best releases we've yet to hear on the Navona label...and that's saying something (!). Top pick.

Johanna Samuels - Giant Fantasy Life (Independently released CD EP, Pop)
It could've been any one of hundreds of submissions... An independently released EP...simple black and white art...no accompanying info about the artist...only a short polite handwritten note. Yup, it could've been just another random submission but there's one MAJOR difference here. Johanna Samuels is really, really, really GOOD. This young lady presents six smart songs here...all of which have extremely strong resilient melodies...and the focus is on her wonderfully warm and inviting vocals. There's no telling where Johanna can go with her music. She's super talented and she seems like she is making music out of a pure love of doing so. Check out Ms. Samuels' web site (link above) to find out more about her and connect directly. Bright smart cuts include "Greek Into A God," "Fault Lines (Mama, Look Around)," "Baby," and "White Limousine." Top pick.

Ember Schrag - The Sewing Room (CD, Single Girl Married Girl, Pop)
The most fully-realized release yet from Iowa's Ember Schrag. We were immediately hypnotized by Schrag the first time we heard her music. She's been working diligently over the past few years...both as a solo artist and with her 'other' band Office Park. Ember isn't laying around waiting for a big break. She's been playing all over the country for the past three years slowly but surely growing her fan base by giving folks what they want...cool credible pure music. If you've never heard her before, this young lady has a sound that is similar to classic artists like Suzanne Vega and Linda Draper. She writes remarkably warm and memorable songs that feature cool resilient qualities...personal, genuine lyrics...and a voice so precise and inviting that you can't help but be pulled into her musical universe. On The Sewing Room Ember invited several friends/ associates to offer some support. The tasty backing support gives her music extra zest and personality. We love the fact that Ember is somewhat of a mystery...probably because she doesn't seem to be seeking that sort of fame in her life. This may very well end up being the album that all future Schrag releases will be compared to...it's an obvious pivotal high point of what is certain to be a long and intriguing career. The lyrics in these songs are exceptional. Intelligent killer cuts include "Jephthah's Daughter," "My Brothers Men," "I Ain't A Prophet," "Dark Lion Lover," and "April Night." The album is also being offered in a limited edition handbound book...but there are only 100 of these so they've probably already sold out. TOP PICK.

Whatever happened
To Seattle?
Everyone moved to
Portland.
Bunny Sigler - From Bunny With Love & A Little Soul (CD, Bunz Z, Soul/pop)
Our first reaction to this album was, "Wow...we've heard folks recreate the Philly soul sound but rarely does it sound this authentic." Well there's a good reason for that. Walter "Bunny" Sigler is not recreating a sound...he's one of the originals from the 1960s who actually helped to create it. So we're going to have to plead ignorance here (again)...because unfortunately we were not previously familiar with Mr. Sigler. Over the years Bunny has collaborated and worked with a variety of class acts including The O'Jays, Lou Rawls, Patti LaBelle, and many many more. Considering the fact that he's been making music for decades, From Bunny With Love & A Little Soul sounds surprisingly fresh and inspired. You can tell this guy loves making music by the sound of his voice. These smooth soulful pop tunes would sound good no matter what decade they were created. Twelve groovy classy cuts including "Sweet Lorraine," "To Love Again," "You Never Know," and "Face The Music.
Skillet & Leroy Featuring LaWanda Page - 2 or 3 Times A Day (CD, Cult Collectibles / MVD Audio, Comedy)
We're longtime devoted fans of LaWanda Page (easily one of the funniest comedians of all time...)...so this album immediately caught our attention. While all three may have been co-stars on the well-known comedy series Sanford and Son, on this album Skillet, Leroy, and LaWanda take center stage as they present their "Soul Clowns" standup routine. Originally released in 1969 on the Laff Records label, 2 or 3 Times A Day is a great slice of old school black humor...complete with plenty of craziness, hostility, and general filthiness. Forget political correctness...this stuff was written and recorded before that trite hypocritical term was ever coined. Listening to this, it makes you wish you could go back in time and witness this in person. The audience howls when these folks deliver the punch lines. Funny, funny stuff that's completely timeless. Skits include "Short Dress," "Monkey and the Yo-Yo," "Soapy Panty," and "Texas Sheep." Gotta love this one... Top pick.

Skydiggers - Northern Shore (CD, Latent Recordings, Pop)
The eighth full-length release from Canada's Skydiggers...but we have to admit that this disc serves as our introduction to the band. Whether you've heard 'em or not, after getting a dose of the tunes on Northern Shore you probably won't forget these guys. This album features fifteen slick and smooth modern pop/rockers that feature nice full arrangements and really cool vocals. These mid-tempo rockers have elements of pop, rock, and Americana threaded through 'em...and the melodies are absolutely lovely. The band is comprised of Josh Finlayson (guitar, piano, vocals), Michael Johnston (keyboards), Ron Macey (bass), Andy Maize (vocals, trumpet), and Noel Webb (drums, piano, organ). Nothing but cool keepers here...our definite favorite is the strangely moody and peculiar title track. It's a cut you won't soon forget. These guys have done everything right here. A resilient and mature collection of choice compositions... Top pick.

Southside Stranglers - Devilled (Independently released CD EP, Rock)
Combine classic ballsy rock from the 1970s with the stoner sound of the 1990s...and you might have an idea of what Wisconsin's Southside Stranglers sound like. Devilled features seven instantly likable tunes played with inspiration and genuine rock and roll energy. You can bet your socks that these guys are probably a hugely popular live act in their home state. The band is comprised of Dean Hoffman (vocals, guitar), Dan Luethi (guitar, vocals), Eric Blumreich (bass), and Jesse Willman (drums). Kickass cuts include "Bon Voyage," "Tonight," and "Love The Bomb." These guys are tight, tight, TIGHT. Good loud ballsy stuff that rocks...
Stackridge - Best Of - Volume Two (CD, Angel Air, Pop)
Much more than a mere 'best of' disc, this CD collects various odds, ends, and hits into yet another wonderfully scintillating collection of music by Great Britain's Stackridge. We've been fans of this band for decades and they've never let us down. The band is driven by the duo of James Warren and Andy Davis...two of the best songwriters in music history. We've always been puzzled by the fact that this band never had much success in the United States. In their own country they're considered legends. Sure there are small clusters of fans in the U.S. But these guys have always deserved the major success that has somehow eluded them. Perhaps Best Of - Volume Two will provide further fuel to spread the word about these two remarkable men. This CD features thirteen tracks culled from the band's lengthy career. There are some well known tracks...but many of these are choice nuggets unearthed to please and delight Stackridge fans. Included with the disc is a totally cool enlightening booklet giving details about each track. If you've never heard this band before, you owe it to yourself to get your hands on everything they've done. Honest. They're that great. TOP PICK.

The Successful Failures - Here I Am! (CD, FDR, Pop)
The Successful Failures is the latest band driven by the songwriting skills of Mick Chorba who many folks will remember as the driving force in the critically acclaimed Dipsomaniacs (as well as the man who runs the FDR label). Here I Am! is the band's fourth full-length release...and it continues in the same comfortable vein as past albums. This band has an instantly appealing sound. The emphasis is on writing and recording ultra-catchy upbeat pure feelgood pop songs. That's the kinda thing that's right up our alley of course...so we were won over by these guys years ago. Twelve classy classics here with great gliding melodies, thick chunky fuzzy guitars, cool driving rhythms, and exceptional vocals. Chorba and his pals deserve major success...so we're hoping that this might be the one to push them over the edge. Nothing but killer tracks here but our own particular favorites include "How People Start Sentences," "Tell Your Old Friends" (love this one...), "Viking Heroes," and "It's The Turnpike." This band will appeal to fans of 1990s pop sensation Fountains of Wayne. TOP PICK.

The Sun & The Silver Anthology - Volume 5 Performed by The Sound Platform (CD, Battle Music, Pop)
The Sun & The Silver Anthology is a collection of self-released recordings and demos from a variety of musicians and bands in Melbourne and Geelong (Australia). The two constant members involved were Darren Smallman and Simon Baird. The first four volumes are being offered as downloads on the web site (link above) while Volume 5 is also being made available on compact disc. This is an interesting album for several reasons. First and foremost, the album presents songs that would otherwise probably have remained in the vaults for years without the rest of the world ever hearing them Secondly...there are some really cool choice underground tracks here that are quite appealing. Baird and Smallman discontinued these recording projects in 2005 so that they could concentrate on running their ultra-cool underground label Low Transit Industries. (Regular readers will probably remember having seen several of the label's releases covered in these pages.) A cool collection of tracks from Australia's underground music scene...
Titanic - Music From the Motion Picture: Anniversary Edition (Double CD, Sony Masterworks, Soundtrack)
The original soundtrack album from the movie Titanic surely must have been one of the most popular discs of all time. So many were pressed that the CDs continue to be found in mass quantities at most yard sales and CD shops. We don't usually agree with the masses nor do we usually like big schmaltzy films. But when we viewed the film many years ago we couldn't help but be pulled in by the incredible intensity, great acting, and breathtaking music. Since then we've seen Titanic numerous times...and it never fails to tug at our emotions and provide thrills. The film and soundtrack have now been remastered to coincide with the 100th anniversary of the original and most famous sinking ship of all time. We received the Anniversary Edition which includes two CDs. The first disc features a newly remastered version of the original soundtrack and the second features the folks in I Salonisti playing period music recorded for the movie. (Readers should note that there is also a Collector's Anniversary Edition which includes two additional discs.) It's great to hear the newly remastered soundtrack...sounding just as vibrant and incredible as the day it was recorded. And this really whets our appetites to see the newly remastered film itself. One of the most beloved soundtracks of all time returns...in a flashing blaze of glory...

Variety Lights - Central Flow (CD, Fire, Experimental pop)
We were mighty big fans of the first two Mercury Rev albums (Yerself Is Steam & Boces) released in the early 1990s...so we were immediately interested in this release. Variety Lights is the duo of David Baker and Will MacLean...two guys who share an interest in vintage synthesizers as they apply to making abstract underground pop. Something that seems increasingly odd to us in the twenty-first century is how musicians seem increasingly inclined to play it safe. In the 1990s it seemed as if there was a torrent of people pushing the limits of music. Now...it seems like most folks are just playing by the rules. Accordingly, it is reassuring to hear an album like Central Flow. Baker and MacLean combine songwriting skills with spontaneous creativity...and the results are almost always interesting and appealing. Some of these songs are more accessible while others are more abstract...there's a nice smattering of both. Folks who appreciate the more adventurous side of underground pop are bound to love cuts like "Starlit," "Invisible Forest," "Sell Your Soul," and "Infinity Room." Let's hope this one leads a firestorm of newfound creativity in the world of music (like the first two Mercury Rev albums did). We totally dig this one. TOP PICK.

The monkey
Did not chase
The weasel and
The weasel
Did not
Pop.
A
Abundance - Manner effect
Jason Adamo Band - Bricks & mortar
A Dangerous Method - Original motion picture soundtrack
Age/Sex/Occupation - This side of the fence
Miguel Algarin / Albey Balgochian - Soul to sol
All The Right Moves - The monster I've become
Amenities Package - Out of phase
American Revolution - Buddha electrostorm
Ammo Without A Gun - Ammo Without A Gun
Answers To Nothing - Original motion picture soundtrack: Music by Craig Richey
Richard Anthony - Love is the power
Danielle Aument - Songs for you
Authorities - King pao au go-go
Avengers - Avengers
Axel's Axiom - Uncommon sense
B
Backwords - By the neck
Dave Ball - Don't forget your alligator
Bill Barner - Ten tunes
Bonnie Barnett Group - In between dreams
Ivan "Funkboy" Bodley - Look at that cookie
Alisa Boniello - Lovestruck
Anna Borges & Bill Ward - Receita de samba
Crystal Bright & The Silver Hands - Muses and bones
Bucket Boys - Leavin'
Burning River Gamblers - Burning River Gamblers
Adam Burrows - Tall tales
C
Caltrop - Ten million years and eight minutes
Campbell Apartment - In
Carter Calvert - And the Roger Cohen Trio
Jeff Campbell - Stop and go
Guy Capecelatro III - North for the winter
Casa De Mi Padre - Original motion picture soundtrack
Case Theory - Cinematic
Susan Cattaneo - Little big sky
Celeste - Ready to fly
Cheers Elephant - Like wind blows fire
Chief Fuzzer - Transcendental road blues
Churchwood - Just the two of us
Citadel Besieged - The winter of evermore
Coke Weed - Nice dreams
Phil Collins - Live at montreaux 2004
Comanchero - The undeserved
Dylan Connor - Primitive times
Copernicus - Live! In Prague
Copernicus - Victim of the sky
Copper Gamins - EP
Cornflower Blue - Run down the rails
Chris Cortez - Aunt nasty
Crooked Saint - Sweating bullets
D
Trent Dabbs and Amy Stroup - Sugar + The Hi-lows
Peter Daltrey - King of thieves: The best of Pter Daltrey Volume 2
Dare Dukes + The Blackstock Collection - Thugs and china dolls
Darkest Hour - Original motion picture soundtrack: Score by Tyler Bates
Danny Darts - American songwriter
Ryan Davidson Trio - Ryan Davidson Trio
Deep Purple - With orchestra: Live at montreux 2011
Deep Purple - Total abandon Australia '99
Xander Demos - Guitarcadia
Jon DeRosa - Anchored EP
Jon DeRosa - A wolf in preacher's clothes
The Descendants - Music from the motion picture
Tony Desimone - The second time around
Disseriph - Disseriph
Donna and Doug - Take the day off
Doors - Mr. mojo risin': The story of l.a. woman
Drowned In Meaning - Drowned In Meaning
Drunken Prayer - Into the missionfield
John Du Cann - The many sides of 1967 - 1980
Dumb Blonde - Miss guy
E
Earps - A tribute to Buck Owens: Buckle up!
Yelena Eckemoff - Forget me not
Electrik Emily - Radio active
Electrik Emily - Stiletto rock
Elika - Always the light
Annalise Emerick - Starry-eyed
Empire Escorts - Empire Escorts
Engloria - Drive EP
EWW Yaboo - So many of the kids b/w Make it fast
Adam Ezra Group - Ragtop angel
F
Finding Clyde - Sacrifice it all
Tim Foljahn - Songs for an age of extinction
Forbidden Dimension - The golden age of lasers
Forever Her Nighitmare - The rebirth
Bill Fox - One thought revealed
Frank - Here together
Furious Seasons - My analog face
G
Peter Gabriel - Live blood
Will Galison - Line open
Jose Garcia - Songs for a lifetime
Jackson Garrett - Let sleeping dogs lie
Steve Gates - A bee in her mouth
Gazpacho - March of ghosts
Jenny Gillespie - Belita
Grannies Club - Wait & see
Gone - Original motion picture soundtrack
Nathan Griffin - Nathan Griffin
Katie Guthorn - Why not smile?
Guzzer - Who hit the guzzer
H
Habit - Lincoln has won
Hard stuff - Bolex dementia
Hard stuff - Bulletproof
Harris Group - Choices
Gavin Harrison & Osric - The man who sold himself
Josh Harty - Nowhere
Hillbily Vegas - Ringo manor
Homespun Remedies - Great depression
Penelope Houston - On market street
Russell Howard - Cityheart
Hully Blower - Hully dulls the blower
Huxter - #2
I
Illness - A monument to our gilded age
I Melt With You - Original motion picture soundtrack
Inner Flame - A tribute to Rainer Ptacek
Insects of the Underground - Mind matter
Iron Lady - Music from the motion picture
Iveys - Days & nights
J
Jackity Jack Jack - Jackity all the way home
Olivier Jarda - Good luck cartel
Jack Jeffery - The constant that remains
Karen Johns & Company - Peach
Justin Jude - 5 kinds of rain
Mike June - Exile on wilson street
K
Kaaa - A is for zebra
Naama Kates - The unexamined life
Dave Keener - The easy way
Art Kenyon - Art Kenyon
Kid Savant - Drop it on the stereo
Kevn Kinney - A good country mile
Susan Krebs Band - Everything must change
L
Josh Levinson Sextet - Chauncey street
Leslie Lewis - Midnight sun
Light - 1102/2011
Light the Black Skye - Looking out looking in
Little, Big - Pins and narwhals
Loop 2.4.3 - American dreamland
Lost Lovers Brigade - Skeletons
M
Manooghi Hi - Silence
Lisa Marie - Summertime jazz
McCormick Percussion Group - Concerti for strings with
Memorials - Delirium
Money In The Banana Stand - Giant steps II
More Music From - The Rum Diary
Morning Set - Morning Set
Ken Will Morton - Contenders
Mr. Meaner - Drinking again
Maria Muldaur - Christmas at the oasis: Live at the rrazz room
Dale Murray - Dream mountain dream
MW Ensemble - MW Ensemble
My Furious Frenzy - Venus on fire
N
Arthur Nasson - West cambridge cowboys
Nearly Beloved - Where's bob
Lukas Nelson - Wasted
Willie Nelson - Remember Me Vol. 1
Thea Neumann - Lady and the tramps
David Newberry - No one will remember you
Nfected - Karate style 2
Night Genes - Like the blood
Nobox - Hollywood is on fire
O
Old Time Machine / Old Cabin - Split EP
Old Time Machine - Old Time Machine
Oliver Dawson Saxon - Motorbiker
Once: A New Musical - Original broadway cast recording
Oooooooo - Looooooo
Open Hand - Mark of the demon
Ryan David Orr - Mordred the quarter known
Our Lives - Out of place
P
Painted Blind - Painted Blind
Papa Juke - Out of the blues
Pariah - Original motion picture soundtrack
Petunia & The Vipers - Petunia & The Vipers
Sal Piamonte - Lives in devil city
Plastic Arts - Academy clonez
Poor Young Things - Let it sleep
Porter Draw - California widow
Pow Wow Now - Let's have a pow wow now
Doug Prescott - The journey and the deep blue sea
Projection - While you were out
Pz - Pz 4 Pz
Q
R
Rags & Ribbons - The glass masses
Leandra Ramm - One night with you
Davide Ramos - Sento la tua mancanza
Ray Mann Three - Sketches vol. 1
Reach Around Rodeo Clowns - Dark days dark nights
Reanimation - Giants hide among us
Red Jasper - Sting in the tale
Red Moon Road - Red Moon Road
Red Wanting Blue - From the vanishing point
Kate Reid - The love I'm in
Riddle the Sphinx - Professional pretender
Donald Ridings - From the wild EP
Rivethead - Doomsday for optimism
Rockabye Baby! - Lullaby renditions of Depeche Mode
Rockabye Baby! - Lullaby renditions of The Smiths
Rockdoves - From the birds
Riff Rockit - Riff Rockit
Jeff Root - Fossil rock
Walter Rose - Cast your stone
Alan Rosenthal - Just sayin'
Rubblebucket - Live in chicago
Rum Diary - Original motion picture soundtrack: Music by Christopher Young
S
17 Pygmies - CIII: Even Celestina gets the blues
65's - Strike hard!
Sad Little Men - I'll be the octopus
Rachael Sage - Haunted by you
San Francisco Music Club - Love & freedom
Satin Chaps - Might i suggest
Satin Hearts - Living in overdrive
Kenny Selcer - Don't forget about me
Senayit - Of body
Sexy Accident - You're not alone
Sexy Accident - Ninja ninja fight darth vader
Nathan Shaffer - Come bcak america
Lorrie Singer & Bradley Kopp - A deep oasis
Andrew Sisk - Treelines
Shevy Smith - Ad astra
Maya Solovey - Forte
Sonolumina - Sonolumina
Charlene Soraia - Moonchild
Starglins, TN - Heartache in 4/4 time
Steel Chops - Steel Chops
Stolen Rhodes - Falling off the edge
Sunspot - The slingshot effect
Dan Susnara - Prison sanctuary open field...prison
Sweet Interference - The falling in and out
T
Thieving Irons - Behold, this dreamer!
Kevin M. Thomas - Intensify
Tiger! Tiger! - Cut them where they bleed
Total Babes - Swimming through sunlight
Transformers: Prime - Music from the animatd series
Tunnel Trees - Cuppa joe
Twin Trip - II
U
Ultra Sex Laser - Christmas!
Ultra Sex Laser - The lego EP
Ultra Sex Laser - Greatest hits
V
Naga Valli - Eastern soul
Various Artists - Communicating Vessels - 7-inch series Vol. 1
Various Artists - Sample this: Saustex 2012 sampler
Vassy - Beautiful day
Logan Venderlic - Logan Venderlic
Video Love - Mon ange
Frank Viele - Acoustic vudu
Gordon Vincent - Mechanical breakdown
W
Nic Walker - Owls in the dump gift shop
Joanna Weinberg - The piano diaries
Whitelake - Enter the haggis
Why I Must Be Careful - Honeycomb
Bradley Wik and the Charlatans - Burn what you can, bury the rest...
Cole Williams - Out of the basement, out of the box
Chris Willis - Premium / Songs from the love ship v. 1
Jack Wilson - Jack Wilson
Wind Up Radio Sessions - Bird eyes
Wishes and Thieves - Forest fire EP
Tommy Womack - Now what!
Wrinkle Neck Mules - Apprentice to ghosts
Dustry Wright - If we never...
X
Y
Y La Bamba - Court the storm
Benjamin Yusupov's Viola Concerto - Tango rock concerto
Z
Gina Zavalis
Martin Zellar - The hardways