Contact * Donate * Jokes * LMNOP aka dONW7 * Poetry * Store * T-Shirts * Review Policies
August 2012 Comics, Poems, Jokes, and Reviews from


aka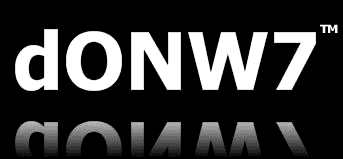 *Top Picks =
* * * * * * * * * * * * * * * * * * * *
Q: What makes kitchens and bathrooms different from other rooms in a house?
A: They both have running water.
Q: What do you get when you turn on a light?
A: Light.
Q: What do transvestites and television have in common?
A: They both attract attention...but in a negative way.
Q: Who cares about things?
A: No one.
Q: Why chicken?
A: Because of the sides.
Q: Where do the prettiest fairies hide?
A: Underneath the glittery lining of the highest cloud.
Q: What's a joke?
A: A joke.
Q: Is it difficult to lose weight?
A: Not unless you want it to be.
Q: What are grades and scores?
A: Letters and numbers that don't mean anything.
Q: What is the best thing to be when you grow up?
A: Something forgettable.
Q: What do you get when you mix things together?
A: Mixed up stuff.
Q: What will you become eventually?
A: Oozing liquid and dirt.
Q: Who deserves respect?
A: No one.
Q: What have computers become?
A: Monkeys on our backs.
Q: What are the justices on the Supreme Court?
A: Pathetic morons.
Q: How much pork would a pork chop chop if a pork chop could chop pork?
A: Approximately two ounces.
Q: May I have another cookie?
A: No, you may not. It's almost time for dinner and it would spoil your appetite.
Q: How do you make your vagina stop dripping?
A: Stuff it full of paper and sponges.
Q: What moves?
A: Lots of things.
Q: What doesn't move?
A: Everything.
Q: What do you get?
A: Whatever you want.
Q: What is the opposite of opposite?
A: Little Timmy Boatmilk.
* * * * * * * * * * * * * * * * * * * * * * * * *
Rosie Abbott - Rosie Abbott (Independently released CD-R, Pop)
The debut album from Nottingham's Rosie Abbott. The simple unassuming package we received gave no indication of the quality of the music on this album. Abbott sent out very reserved promotional packages...apparently leaving it up to listeners to decide for themselves how they feel about her music. It only took a few seconds for this wonderfully talented lady to win us over. Rosie writes upbeat mid-tempo classic songs with pleasant melodies and cool breezy arrangementss...and she has a FANTASTIC voice (!!!). We can't help but think this ultra-creative musician will quickly be picked up by some company or label that realizes the potential inherent in her music. We totally dig warm fuzzy cuts like "If Everything Was Up To Me," "Hard To Sleep," "Unfathomable (First Light)," "If You're Happy And You Don't Know It," and "A Year To Remember." Groovy stuff that occasionally veers into unexpected territories. Totally...NIFTY STUFF.

The Abe Lincoln Story - What Time Is It? It's Story Time With The Abe Lincoln Story (Independently released CD-R, Pop)
The third full-length release from California's The Abe Lincoln Story. This band began way back in 1994 as the solo project created by vocalist/songwriter Steve Moramarco. The band is apparently a vehicle for Steve and his friends to have some fun whenever the mood strikes...which may explain the long delay between audio releases. From the sounds we're hearing on What Time Is It? It's Story Time With The Abe Lincoln Story it sounds like these folks really enjoy what they do. This is one big band. Joining Moramarco on this album are Kristian R. Hoffman, The Millionaire, Pat Hoed, Charlie Woodburn, Paul Litteral, Damon Zick, Rial Gallagher, Deena Rubinson, and Karen Zumsteg (whew!). These soul-infused danceable pop/rockers are peppered with plenty of cool rhythms, zesty horns, and a determined sense of humor. Twelve cuts here including "Marco Polo!", "The Scum Always Rises," "The Problem of Time," and "Given Circumstances." Provocative thought provoking stuff...
Normal is
Abnormal.
Adrian Benavides - Same Time Next Life (CD, Unsung, Pop)
Dark industrial progressive rock with unusual twists and curves. This is the debut full-length release from Adrian Benavides which was written and produced in conjunction with Markus Reuter. The compositions on Same Time Next Life immediately reminded us of the strange warped industrial rock bands that were treading around the United States in the mid to late 1990s. Adrian's songs have a strange slightly atonal sound...and they features some rather unorthodox arrangements. We rarely hear artists delving into this genre lately...not sure why...? In any case, these deep driving thunderous tracks are seriously intense. And the louder you turn 'em up the better they sound. We also dig those way groovy detached vocals. Six odd cuts here including "Impulse Response," "Exterior of a Heart," and "Same Time Next Life." Intense stuff that packs a punch.
Bend Sinister - Small Fame (CD, FU:M (File Under Music), Progressive pop/rock)
If you dig the groovy sounds of staccato keyboard-driven 1970s pop...there's a good chance you'll go ape over Vancouver's Bend Sinister. We were impressed with these guys' last EP (On My Mind) that was released earlier this year. But Small Fame seems to be the album where the band has really found their sound. The smart and inventive songs on this disc sound something like a cross between the poppy side of Queen mixed with the more soulful side of The Guess Who. The trademark here are keyboardist Dan Moxon's effervescent vocals. The man can really sing circles around the common everyday twenty-first century vocalist. Small Fame packs quite a punch...and will probably be the album that puts these guys on the map. They've got a sound and style that is likely to catch on with millions of listeners. The more we spin this the more we dig it. Twelve clever inspired cuts including "She Don't Give It Up," "Don't You Know," "My Lady," "Give It A Rest," and "Quest For Love." Top pick.

Bona Head - The Path (Independently released Italian import CD, Progressive pop)
Impeccably produced smooth modern pop with orchestral arrangements. Italy's Bona Head isn't creating artsy difficult music for the underground crowd. The Path offers smooth melodic smart modern pop tracks that could easily be appreciated by millions of listeners. The band is the one man project created by Roberto Bonazzoli...a young fellow with a wonderfully resonant sexy voice that should drive girls W-I-L-D. We reviewed the last Bona Head album Colours Doors Planet back in May 2011 and we were impressed by what we heard at that time. Roberto has apparently been fine tuning his sound since then and his music seems to have even greater depth and focus. The Path features fifteen well-crafted tracks that should please even the most discriminating listeners. Cool reflective cuts include "The Path," "Dead Zone," "Relax," and "The Perfection (Epilogue)."
Shimmering wafers
Of predictive breath
Willow and wander
Toward ultimate
Death.
Brian Boggess Group - Debut EP (Vinyl EP & Digital download, Midnight Snack, Pop)
Brian Boggess Group start off with a bang here with the release of their oddly titled Debut EP. This smart disc features four hard-hitting pop tracks played with guts and conviction. None of that limp-wristed stuff here, these guys play like they mean it. These songs were recorded on analog equipment by engineer Geoff Sanoff at Stratosphere sound, so you know the sound quality is superb. Boggess and his associates play classic pop tunes that are amped up and inspired. We find it particularly interesting that the second song ("Jack Knife") sounds very much like the 1970s British progressive band Greenslade (particularly the vocals). These guys are doing everything right here. After hearing this, we can't wait to hear the follow-up...
Brave - Original Soundtrack: Original Score Composed by Patrick Doyle (CD, Disney, Film soundtrack/score)
This soundtrack consists mainly of instrumental compositions but also features five tracks with vocals. Patrick Doyle is a classically trained Scottish composer who is best known for the music he has composed for several Kenneth Branagh films. We've not yet seen the Disney / Pixar film Brave so we can't comment on the story and animation. Doyle has created some wonderfully magical music here. The soundtrack is flavored with a definite Scottish influence...and peppered with some very intricate and classy arrangements. Some of the tracks are pensive and subtle while others are rather busy and exciting. The sound quality is superb throughout...so you can bet your booties this one's gonna have a super huge sound when you see the film. Twenty perfectly executed cuts here including "Touch The Sky," "Remember To Smile," "In Her Heart," and "Merida's Home."
Put butter on a bird
And place it on your tongue.
Inhale the bird and butter
Into your left lung.
The Cynics - Spinning Wheel Motel (CD, Get Hip, Rock/pop)
We begin this one being a bit biased...because we're longtime fans of The Cynics and we also generally dig stuff on the Get Hip label. What we love most about the guys in The Cynics is that they play music as if time is standing still. They don't change their sound and style to suit the changing tastes of the general public. They don't adapt to the latest technology and they don't use the latest samples. And they never ever sell out or churn out lame shit. Spinning Wheel Motel is another great addition to the band's catalog. The album features the cool melodic catchy guitar-driven pop/rock songs that the band's fans have come to expect. By keeping things simple and giving the listeners what they want, these guys have developed die-hard fans who will follow them indefinitely. There are absolutely no signs of burn out or regression here. This album is a fresh kick in the boo-boo. Some of the lyrics will definitely cause easily-offended folks to squirm (haw haw--you go guys!). We just love "I Need More," "All Good Women," "Rock Club," "Circles Arcs and Swirls," and "Zombie Walk." We could never get enough of the Cynics. They remain G-R-E-A-T. Top pick.

Ryan Darton - I Am A Moth (Independently released CD, Pop)
Ryan Darton has apparently had a life-long love affair with music. He grew up in rural Utah but now resides in Los Angeles, California. Prior to embarking on his solo career Darton was in the band Kid Theodore. Now a multi-instrumentalist, Ryan seems obviously poised to reap the rewards of his many years playing music. I Am A Moth may very well be the album that propels this guy's career to the next level. The songs are direct and instantaneously familiar...and they have that nice warm spark driven by a man who has truly found his sound, voice, and style. Some of these songs are powerful loud pop tracks while others are more somber and subdued. But whatever he does Ryan always comes across sounding inspired and convincing. He writes genuinely memorable melodies and he's got a voice that gives his songs an extra kick. A dozen well crafted tracks here. Our favorites include "Summer & Snow," "Camel's Back," "Shadows," and "Falling In Love." Top pick.

Don Dilego - Western & Atlantic (CD EP, Velvet Elk, Pop)
This is the fourth release from Don Dilego whose past three full-length albums have created quite a buzz. The Western & Atlantic EP is being released in advance of his next album Magnificent Ram A. This disc features seven smooth pensive tracks played with appropriate restraint and obvious style. Dilego's smooth mid-tempo pop should appeal to a wide cross-section of listeners. His songs have obvious commercial appeal...but they are a far cry from the crap pop that always seems to top the charts nowadays. After hearing this...we'll be waiting eagerly to hear the next album. Cool catchy tracks include "Midnight Train," "Chicago," a cover of The Replacements' "Here Comes A Regular," and "Carry On." Good solid stuff.
Dirty Panties - I Am A Robot (CD, SquidHat, Pop/rock)
As regular readers are always aware, we're just as interested in the motivation behind music as the music itself. As such, the girls in Dirty Panties immediately caught our attention for the plain and simple fact that they're obviously so immersed in what they do. I Am A Robot is a charged up album chock full of razor sharp power pop tunes that remind us of many of the cool alternative underground rock bands treading around the country in the mid-1990s. These fabulous ladies keep thing simple and direct, focusing on getting the point across rather than trying to bury their tunes in tidal waves of overdubs. Pure feelgood tracks include "Cheers," "Figment Of A Girl," and "I Am A Robot." Totally upbeat and fun.
Down By Law - Champions At Heart (CD, DC Jam, Rock/hard pop)
One of the leading pop/power rock bands from the 1990s returns with one HELLUVA kickass collection of hard rockin' tracks. Down By Law was originally formed by All's Dave Smalley in 1989. The band enjoyed a great deal of success but in the early twenty-first century they decided to throw in the towel. We're not usually too excited about reunions...but in this case we're totally won over and blown away. From the sound of the tunes on Champions At Heart you'd never know these guys had put their careers on hold. These songs have that great super fast loud pummeling sound that the fans loved...and are fortunately now loving all over again. We loved the excitement and energy of the 1990s so this one immediately knocked our brains out. Hard, fast, furious, and nervous...these sixteen tracks are a pure dose of infectious rebellion. Kickass cuts include "Bullets," "Knock This Town," "Crystals," and "Champions At Heart." This stuff totally rocks... TOP PICK.

Eco, eco,
Eco groan.
Leave the world
Alone.
Elk - Daydreams (CD, Indoor Shoes, Pop/rock)
While we're always hearing hundreds of new pop, rock, and Americana bands from up north, rarely do we hear Canadian garage rockers. Not sure why, but for some reason most garage rock bands still tend to be located in the United States. The guys in Elk may be on a mission to change all of that, as Daydreams contains simple straight-from-the-hip guitar driven rock tunes without all the fussy frills that get in the way of the music. If we hadn't looked at the CD cover and press release, we would have guessed this was put out by Pittsburgh, Pennsylvania's Get Hip label. But that's not the case, this album was released by the folks at Indoor Shoes. Daydreams features twelve tracks with cool driving rhythms, guitars drenched in reverb, and vocals that have a decidedly retrospective sound. Nice genuine tunes here...and every single one of 'em has something tangible to offer. Our favorites include "Before The Sun," "If Not For You," "Memories," and "You Know." Cool sounding stuff with heart.
Eric Erdman - My Brother's Keeper (Independently released CD, Pop)
The debut solo album from Mobile, Alabama's Eric Erdman. Up to this point in time Erdman has been best known as a member of the band The Ugli Stick (great band name) who have been playing together since 1999. This year Erdman decided to present another side of his personality with the release of My Brother's Keeper. This guy has a smooth cool voice and he writes songs that could be appreciated by just about anyone. The songs are relatively simple and straightforward and feature lyrics that seem genuine and inspired. If you dig singer/songwriter stuff, there's a good chance you will dig Eric's music. Twelve solid tracks here including "Feel," "Bird On A Powerline," "Saltwater," and "Peanut Butter and Jealousy."
There are no
Real breasts.
They are all
Artificial.
Every breast is a
Fake breast.
M. Fallan - Contagious (CD, Kicking, Pop)
Nice progressive moody pop with a difference. Although we're not exactly sure why, we rarely receive music submission from French artists...and that's a shame because when we do hear them we're usually impressed. France's M. Fallan's music is not what you might expect it would be. This intriguing fellow doesn't write cute snappy dance tunes and he sings in English. His influences include Shanon Wright, Eliott Smith, Pedro The Lion, Chokebore, and Cat Power...so this should give you a general idea of where he's coming from. This is not a commercial-oriented album (i.e., there are no potential hits or possible singles). Fallan is obviously creating music as a pure form of self expression. He writes songs that don't follow traditional paths and formulas and he's got an interesting voice that covers a wide range of emotions. Ten impressive cuts here including "Withered Skin," "The Road To Ruin," and "Oblivion." Neat stuff from the fertile French underground...
Federal Lights - Carbon (Independently released CD EP, Pop)
Truly great pop songs from Canada's Federal Lights...the band created by Winnipeg's Jean-Guy Roy. We were immediately drawn to these songs because they remind us a great deal of babysue favorite Johnny Society. Roy's voice sounds a great deal like Kenny Siegal...and some of his songs sound remarkably similar. Only six tunes here...but they're all smart and focused and they all hit the bull's eye dead on. Our favorites include "Wake Up," "Camera," and "Carbon." We'll be eagerly awaiting the opportunity to hear what this guy does on his next full-length release...

Jonathon Grasse - Phantomwise (CD, Acoustic Levitation, Modern classical/improvisation)
Peculiar modern improvational music from guitarist/composer Jonathon Grasse. On Phantomwise, Grasse is joined by cutting edge experimental musicians Gustavo Aguilar, Cristian Amigo, Emily Hay, and Tom Steck. Anyone who is even slightly familiar with any of these artists has an idea of what to expect here which is...the unexpected. Jonathon and his associates play music that is spontaneous, experimental, and most likely unscripted for the most part. The compositions on Phantomwise are abstract, peculiar, and almost completely absent of any sort of commercial appeal. Many would find these songs to be difficult to absorb and appreciate...but that would be missing the point entirely. These folks aren't interested in coming up with catchy melodies...nor were they trying to create soothing background music. During these recordings these musicians were obviously feeding off one anothers' creative energies...which may perhaps explain the odd nature of the sounds here. Call it modern jazz...modern classical...or experimental...this album is simply strange and abstruse. Eleven perplexing compositions including "Beat Red," "Thank God It's Dydd Gwener," "Phantomwise," and "Clandestine Rotations."
Graveyard Train - Hollow (CD, Spooky, Pop)
The third full-length release from Australia's Graveyard Train. These guys have already become quite popular in their home country...and our guess is that Hollow will be the album that transfers some of that fame to the rest of the world. These seven guys play foot stompin' modern pop that incorporates elements of western music and horror films into the mix. These songs feature steady rhythms, reverb drenched guitars with a slight rockabilly sound, offbeat lyrics, and cool slightly loose sounding vocals. We had to spin this one a few times before we 'got' what was going on here. But we found that the more familiar we became with these songs that more depth they had. The first single from the album is "I'm Gone" and it has already received a good bit of attention in Australia. After hearing this, we'd say it's a safe bet that these guys put on quite a show. Eleven strangely effective tracks here including "Get The Gold," "I'm Gone," "One Foot On The Grave," and "The End Of The World."
Peter Green Splinter Group - Blues Don't Change (CD, Eagle Rock Entertainment, Blues/rock)
Just about everyone is familiar with the band Fleetwood Mac. Even those with only a casual interest in music would have found it hard to miss heaing the band's popular singles as they have been played to death over the past few decades. But even though the band is widely known, relatively few folks are probably familiar with the group's early recordings. When Fleetwood Mac began it was a very, very, very different band. The overall approach to music was so different that most people would not even think it was the same band. And when the group transformed into a pop music machine many of their original fans probably lost all interest. Recorded in 2001, Blues Don't Change features guitarist Peter Green returning to his roots. This album was originally only sold at concerts and through the band's web site. But thanks to the folks at Eagle Rock the album is finally seeing a proper commercial release. What is surprising about these tunes is how direct and clean they are. Instead of overblown overproduced blues (which is what we normally hear in the twenty-first century), you get songs that absolutely sound like the real thing. Joining Green on these tracks are Nigel Watson (guitar), Larry Tolfree (drums), Roger Cotton (keyboards), and Pete Stroud (bass). These guys perform songs made famous by classic artists like BB King, Willie Dixon, Albert King, John Lee Hooker, and more. Authenticity abounds here on cool cuts like "I Believe My Time Ain't Long," "Honey Bee," "Help Me Through The Day," and "Crawlin' King Snake." Good solid stuff.
The Grip Weeds - Speed of Live (CD, Ground Up, Pop/rock)
We've been big fans of this band since we first heard their brand of intoxicating semi-psychedelic pop many years ago. We generally prefer studio albums to live albums so we approached this one with some reservations. Whatever reservations we had were immediately dispersed as soon as we heard the band launch into "Every Minute"... The Grip Weeds are obviously first and foremost a live band that packs a major power punch. We love these folks' studio sound...but after hearing this, we might actually prefer the rawer live sound. Whatever the case, at this particular concert taped in New Jersey the band was obviously on a roll. These fifteen tracks are forceful and powerful...and fans will most certainly be impressed to find that those wonderful vocal harmonies remain perfectly intact here. If you ever loved bands like The Beatles, The Who, The Nazz, or Redd Kross you owe it to yourself to get your hands on this album. There's also a DVD release of the concert that we haven't seen yet. If you're a Grip Weeds fan, you probably already have this one. If you aren't familiar with the band, this is an excellent starting point. Kickass rockin' cuts include "Salad Days," "Strange Change Machine," "Infinite Soul," and "Astral Man." This band just keeps getting better and better... TOP PICK.

Hand To Man Band - You Are Always On Our Minds (CD, Post Consumer, Progressive/experimental/rock/jazz)
If you're looking for something familiar and easy, you won't find it here (!). This is one of those albums that was created purely out of inspiration and creativity. The artists don't seem to be motivated by anything except the desire to express themselves. And boy oh boy do they express themselves on You Are Always On Our Minds. Hand To Man Band is the quartet comprised of Mike Watt, Thollem McDonas, John Dieterich, and Tim Barnes. These guys have come up with a real winner of an album...and it certainly does not sound like all the rest. The tracks on this CD combine elements of progressive rock with experimental and jazz...and ultimately have their own peculiar sound and style. Seventeen cuts here that clock in at just over 40 minutes. Some of these compositions are instrumentals while others feature vocals and/or voices. Bizarre stuff that is surprisingly listenable and warm. We love it when folks extend boundaries without alienating everyone in the process. This album is truly inspired and effective. Our favorite cuts include "Forces Conspiring," "We Learned The Unreasoning," "Thinks This," "They Pretty Right" (great song title, that one...), "Semina System," and "Thin Incision Split Decision." Top pick.

Peter Hannan - Rethink Forever (CD, Artifact Music, Progressive/choral/electronic)
In our many years listening to and reviewing music, we've never heard anything quite like this before. Canada's Peter Hannan combines two worlds that rarely collide: choral music and electronics. The result...is a strangely bewildering and hypnotic experience not to be missed. We have to admit that in some ways this album gives us the feeling that we're listening to two different artists and/or albums at once. Rethink Forever is divided into four main sections: "Rethink Forever," "The City of Granada on the Surface of Mars," "Happiness Index," and "No Brighter Sun: No Darker Night." Our guess is that most listeners won't know what to make of this. When you delve into arenas that have not yet been explored, there are bound to be some strange circumstances. We can't compare this to any other artists because the music stands squarely on its own. Interestingly different and strangely provocative...
Heart - Strange Euphoria (CD Box Set, Epic Legacy, Pop)
Before we begin here, we have to admit right off the bat that we never cared for the band Heart. The songs never pushed our buttons and we never cared for the vocals. Somehow the music always came across seeming calculated and contrived. That said...Strange Euphoria has a lot to offer the band's fans. The beautifully packaged box set includes three CDs, a DVD, and a booklet featuring tons of photographs and reflections written by Nancy Wilson and Ann Wilson. We expected this to be a mere collection/overview of the band's music...but we were surprised to find the CDs chock full of different versions of songs including plenty of rarely heard demo recordings. So instead of simply re-treading tracks you've heard time and time again...this set offers a great deal of additional insight into Nancy and Ann's musical universe. If you didn't like Heart this set probably won't win you over. But if you ever liked or loved the band...our guess is that this is a treasure trove of audio delights that are a MUST HAVE...
Caroline Herring - Camilla (CD, Signature Sounds, Pop)
The sixth full-length release from Caroline Herring. This young lady has already carved her own niche in the world of music. She's a critic's favorite and her music has popped up in some rather prestigious places. Camilla will no doubt fans the flames of her career even higher as this ten track album probably captures this captivating young artist at the zenith of her career. Her songs should appeal to anyone who ever appreciated Alison Krauss...although she is by no means a copycat artist. Caroline's songs combine elements from folk, bluegrass, and pop. She wrote nine of the ten songs on this album...and they're all focused and rather brilliant. She has a great voice and comes across sounding like an artist who truly loves making music. This is pure stuff... written from a place in the heart where things actually matter. After hearing this, we can see why so many folks are singing this lady's praises. She's definitely a genuine and real classic artist with a great deal to offer. Our favorite cuts include "Camilla," "Fireflies," "Summer Song," and "Joy Never Ends."
Highlands - Singularity (Independently released CD EP, Hard shoegaze pop/rock)
The four guys in Highlands aren't releasing too much information about themselves...apparently because they want to focus folks' attention on the music itself. A smart move...because the seven tracks on this self-released CD-R speak for themselves. These fellows play a slow, hard, driving shoegazer type of pop/rock that is heavily infused with effects and psychedelia. It's kinda like mixing acid bands from the 1970s with dazed out shoegazers from the 1990s. Merging these styles works surprisingly well...and playing with that extra muscular punch adds just the right amount of ultra zest to the music. This is a short disc clocking in at just over half an hour...but in that amount of time these guys managed to blow us away. Cool heavy rockers include "Railroad," "Evil," "Sunshine," and "Brain Drain." This band is one helluva heady experience...!
Adam Hill - Two Hands, Tulips (Independently released CD, Pop)
The last time we heard from Canada's Adam Hill was way back in 2009 when we covered his album Them Dirty Roads. The album did quite well in underground circles and afterward Hill spent many months touring to promote the record. But the urge to create eventually set back in...so he dissolved the band and retreated to a small town on the Pacific ocean to concentrate on writing and recording. The result...is Two Hands, Tulips. Whereas the last album fit into the folks/roots category, Roads is more difficult to pigeonhole. The songs still have folky/roots elements...but they also have pop sensibilities...and there are some unexpected sounds and ideas laced into the arrangements. This time around Adam reminds us of what Ben Folds might sound like if he played folky pop and was more experimental. The emphasis here is on songs...lyrics and melodies...and all of these well-crafted tracks hit the target dead center. Hill is a man who isn't creating music to impress or make money. These songs were created by an artist who is genuinely inspired to make music. There are plenty of cool threads of genuine-ness running through these tunes that are most appealing. Thirteen keepers here including "Sarabande I, "French Films," "I Shall Not Be Moved," and "She Heard A Sound." Cool stuff...REAL.
Steve Hillage Band - Live at the Gong Unconvention, Amsterdam 2006 (CD, G-Wave, Pop)
We've been Steve Hillage fans for such a long time. While other kids in high school were tripping their brains out listening to Pink Floyd and Jimi Hendrix (both of which were and are completely valid)...we chose to enter other dimensions by listening to the music of British psychedelic artists like Steve Hillage and Gong. We've always felt that this man was one of the greatest psychedelic guitarists of all time. Instead of burning out or becoming an acid casualty, Hillage has continued his career right on into the twenty-first century with his bands System 7, Mirror System, and Steve Hillage Band. No matter what he's done or what he's doing, Steve always creates music that hits the right spot in our brains and hearts. And the reason...is probably the fact that Hillage has always remained true to his vision and creates music for all the right reasons. Live at the Gong Unconvention, Amsterdam 2006 captures Steve playing tunes from the past with his associates Miquette Giraudy, Mike Howlett, Chris Taylor, Basil Brooks, Paul Francis, Andy Anderson, Dave Stewart, Didier Malherbe, Daevid Allen, Lawrie Allen, and Tim Blake (whew!). The first six tracks are from 2006, the remaining four are 1970s recordings from the vaults. The album begins with the ultra-catchy "Hello Dawn" (from the criminally overlooked Motivation Radio album) before quickly switching to a version of The Beatles' "It's All Too Much." The band then ventures into well-known material from the classic Fish Rising album. It's interesting to compare the new live sound with the vintage recordings...but both are absolutely valid and credible. There is also a DVD release of this 2006 concert that we haven't seen yet. We gleaned from the press release that Hillage may be preparing for another voyage into progressive rock in the near future...we sure hope so. This incredibly talented man has never received the mainstream worldwide recognition he so obviously deserves. Steve Hillage was...and is...one of the best. His music and sense of creative energy remain completely intact... TOP PICK.

The History of Panic - Fight! Fight! Fight! (Independently released CD, Pop)
Unbelievably fresh and vibrant upbeat modern pop from Gerald Roesser...the man who is The History of Panic. If you like danceable pop with a definite positive groove...there's a good chance you'll pop yer top over the tunes on Fight! Fight! Fight!. Gerald recorded the album in his home studio over the course of two years. These tracks are slick and well-produced...but they don't have that overblown sound that ruins so many new commercial releases. Folks adding their vocal talents to the proceedings are Leah Diehl (Lightning Love), Casimer Pascal (Pas/Cal), Trevor Naud (Zoos of Berlin), and Keith Thompson (The Electric Six)...whew! Roesser's influences include Junior Boys, Phoenix, Daft Punk, and The Smiths...and we can hear traces of all of these in his music. If you like cool techno-driven pop with a heavy emphasis on intoxicating beats...these tracks might just send you up to heaven. Eleven kickass cuts including "Out of Control," "The Devil's Boredom," "History," and "Love's Disaster." Totally cool in so many ways... TOP PICK.

You don't
Ever want anything
Living inside
You.
Kasabian - Live at the 02 London 15/12/2011 (DVD + CD, Eagle Rock Entertainment, Pop/rock)
Prior to receiving this we had never even heard of the band Kasabian. Can you believe it? And then of all things we have the nerve to call ourselves music reviewers...ha! This band is obviously hugely successful, as is purely evidenced by this concert captured on DVD in 2011. We usually get in on the ground floor with new bands so seeing a band that has already made its way up the ladder and plays for thousands of people is a bit unusual. Our initial reaction is that this band's music sounds something like a cross between Black Rebel Motorcycle Club and Frankie Goes To Hollywood (more the latter than the former). They've got some good songs and they're good performers...but we have some reservations about these guys. Actually the main (and only real) reservation is the lead singer. Not only does he have one of those pointy haircuts...but he performs like a Bono-esque cheerleader...always inviting the crowd to yell and cheer and crap like that. Kinda irritating. Another thing that detracts here is that there is such an emphasis on lasers and lights and backdrops that it really makes it hard to focus on the band. The pluses...are that the lasers and lights and backdrops are really really cool. Another big plus...is that the audience was obviously loving every minute of this show. So we can definitely tell that the fans got what they wanted. There are lots of things to like about this band...some of the songs are neat...the guitarist is great and has a cool voice...the drummer kicks ass...and the bass player really pumps. In addition to the DVD this set also includes an audio CD (although all of the tracks from the live concert are not included). This didn't win us over on this band...but it does make us want to go back in time and experience what they were like before they met with big time success...
King of Spain - All I Did Was Tell Them The Truth And They Thought It Was Hell (CD, New Granada, Pop)
King of Spain is the Tampa, Florida-based duo comprised of Matt Slate (vocals, guitar, programming, synths, percussion, strings) and Daniel Wainright (bass, programming, vocals). The band was originally the one man project created by Slate...but in 2009 Wainright joined the band. The strangely titled All I Did Was Tell Them The Truth And They Thought It Was Hell is surprisingly accessible and resilient and features ten well-crafted pop songs that are moody, haunting, and rather beautiful. These two guys' voices blend together seamlessly...and they come up with some exotic unorthodox arrangements that give their songs a cool dreamy ambient feel. This album will no doubt be a favorite among fans of the underground in no time flat. Smart provocative cuts include "Basement Fires," "Green Eyes," "Perception," and "Seamless, Spotless Sidewalks (Redux)." Top pick.

Ben Levin Group - Invisible Paradise (Independently released CD, Progressive)
There are so many bands out there regurgitating the sound of 1970s progressive rock bands...and many of them fail miserably. Probably because they're trying to recreate something that is a thing of the past. Ben Levin and his associates bring the ideas and feeling of progressive rock from the past squarely into focus...by totally reinventing the genre on their own terms. Invisible Paradise is...an overwhelming and intensely complex musical production featuring some bewilderingly difficult stuff for twenty-first century music addicts. Anyone who ever appreciated music by bands like Yes, Emerson, Lake, & Palmer, and King Crimson is likely to become instantly addicted to this album. It's so intense that it comes across more like a state-of-the-art film soundtrack than an audio album. Thirty-eight minutes of music that you won't soon forget...WHEW!
Lola Versus - Original Motion Picture Soundtrack: Music by Fall On Your Sword (CD, Lakeshore, Soundtrack)
This is a different sort of soundtrack with a different sort of sound and feel. The music for the film Lola Versus was composed and created by the band Fall On Your Sword. The band is actually the duo of Will Bates and Phil Mossman...two guys who have already made quite a name for themselves as master multi-media composers. These instrumental tracks incorporate a wide variety of sounds, styles, and influences. Rather than tie themselves to one tired genre, Bates and Mossman seem to let music take them wherever it may...which makes for some rather inventive compositions. Part of what makes this soundtrack so appealing is the fact that these tracks are not overproduced. These guys had the good sense to keep things simple for the most part...concentrating on the songs and melodies instead of layering everything to death. Pensive, slightly puzzling, and always on target, this is a soundtrack that that can also be enjoyed purely for its own merits. Cool reflective cuts include "Beach Dream," "Encounter at Pratt," "Walk To Water," and "End Titles."
Jason Masi - Life Is Wonderful (CD, Reel Works Media, Pop)
More slick melodic commercial pop from Jason Masi. Unlike a lot of other artists you see splattered around on these pages, this young fellow isn't playing for a small esoteric audience...he's recording ultra-familiar sounding pop music aimed squarely at a mass audience. Masi used to live in Virginia where he made a name for himself fronting the band Jubeus. After the band split up he moved to Washington, D.C. in 2010...and now seems poised for an ultimately rewarding solo career. This guy writes and records the kind of classic pop that most fans know and love. His songs combine elements from folk, soul, blues, and pop into an instantly satisfying mix. These songs don't require a lot of thought or concentration...just a desire to kick up your boots and have a good ol' time. Eleven clean cuts here including "The Right Kind of Things," "That Summer," "People," and "Life Is Wonderful."
Men In Black 3 - Music by Danny Elfman (CD, Sony Classical, Soundtrack/score)
If there's anyone out there who has developed their own unique sound and style in the world of music for film, it must surely be Danny Elfman. This man initially blew us away with the music he composed for The Nightmare Before Christmas...and we've been blown away ever since. The score/soundtrack for Men In Black 3 features huge orchestrated compositions that will surely add the needed dynamics to this film. Like previous Elfman projects, these pieces are pure magic. They're pensive...exciting...exotic...thoughtful...and most importantly exceedingly precise. It is Elfman's attention to detail that has probably made him one of the most in-demand composers in the world today. Twenty-two mind bending tracks here including "Spiky Bulba," "Out On A Limb," "True Story," and "Mission Accomplished." Haven't seen the film yet...but the music is an obvious Top Pick...

Dan Miraldi - Sugar & Adrenaline (Independently released CD, Pop)
A straight shot of instantly catchy guitar-driven pop/rock from Cleveland, Ohio's Dan Miraldi. Many of the songs on Sugar & Adrenaline have a heavy 1970s influence. Dan isn't afraid of writing songs with hit potential. In fact, this album spins like a "best of" collection even though none of these songs are hits...yet. The crystal clear direct approach works, and Maraldi's got a voice and presence that really gives his music extra zest. There's plenty of personality to be found in these tunes...this young man's obviously getting a major kick out of making music. Dan was influenced by several classic artists which may explain the commercial-oriented sound of his own music. We can hear traces of tons of other artists here including (but not limited to) Nick Lowe, Mott The Hoople, The Chainsaw Kittens (?!), Richard Hell, and even Joel Plaskett (!). An entertaining solid album from start to finish. Cool cuts include "Few Rock Harder," "Road Warrior," "Record Collection," and "Revenge."
Music From The Film - Vi Kommer Til A Fa Deg (CD, Zero Moon, Experimental)
When you consider the state of commercial music today...you may tend to think that music is no longer relevant for listeners with the ability the think. Commercial music has sunk so low that there's hardly anything listenable that ever even sinks into mainstream consciousness. But there are always things happening underneath the surface. And although it takes some effort treading around the internet to find it, there is more creative credible music being made now than ever before in the history of mankind. Music From The Film is the duo of Gary Young and Arthur Harrison...joined on this album by Kevin Buckholdt. We love the introductory statement on the press release that says these guys "...have been basking in obscurity together for over 22 years." It's a statement about modern music. If you make music that is creative and credible...it will almost certainly be appreciated by only a very few. But popularity isn't really the point though...is it? Folks with a conscience and soul aren't making music for money or fame anyway. They're making music out of a pure genuine desire to create and express themselves. As such, the strangely titled Vi Kommer Til A Fa Deg is a complete success. Sure, the average listener would be frightened off by these tracks. But that's not who these guys are playing for anyway. Twenty-two heady peculiar and inventive cuts. Cool.
Nervebreakers - Hijack The Radio! (CD, Get Hip, Rock/pop)
Bright punchy upbeat pop/rock from the Nervebreakers. These guys were originally out there in the world rocking in the 1970s and 1980s and one of the first bands of their type to be treading around the Southwestern United States. Hijack The Radio! is a compilation of some of the band's original recordings from the 1970s. The songs are simple and direct, the guitars loud and in-your-face, and the rhythms driving and steady. The band has just reunited...which should result in some interesting new recordings in the very near future. Also pending are more Nervebreakers reissues from the folks at Get Hip (!). This classy fifteen cut album features plenty of heartfelt rockers including "My Girlfriend Is A Rock," "So Sorry," "Part Of My Love," and "Strange Movies."

Normal Love - Survival Tricks (CD, Public Eyesore, Experimental/rock/progressive)
Folks into obtuse nervous jerky experimental music, listen up. Those who don't...should consider immediately covering their ears and running for the exit. Normal Love is a weird band. A very, very, very weird band. According to the press release, this band creates music by "...bypassing existing standards and inhabiting a strobing black-lit world where apocalyptic decadence meets the iron fist of Draconian law." Whoa. That may be a strange descriptive passage but it gives an adequate description of the tunes on Survival Tricks. This isn't atonal noise because there is order here. It's just a different sort of order with lots of oddball curves being thrown at the listener all at once. Imagine Yoko Ono fronting a group of Modern Classical musicians with a rock band playing in the foreground...and you might begin to have an idea of the overall sound. These folks are playing for a very small audience...and they obviously don't give a rat's ass about giving people what they want. In our odd little book of wisdom, that is a very good thing. Eight bizarre cuts here including "Lend Some Treats," "Breathe Through Your Skin," "Cultural Uppercut," and "Cosmetic Rager." This music is a wildly unorthodox trip...
The Odd Trio - Birth of the Minotaur (Independently released CD, Jazz/progressive rock/instrumental)
In all of our years covering music we can't recall having ever received any jazz from Athens, Georgia. The appropriately titled Odd Trio is just that...three guys with an odd sound and approach to music. The band is comprised of Brian Smith (guitars), Marc Gilley (saxophones), and Todd Mueller (drums). To be more accurate, these guys aren't just playing jazz...they play a fusion of styles that incorporates ideas from jazz, rock, and progressive...all combined into a heady mix that is surprisingly accessible and fluid. The playing here is impeccable...and sure to impress even the most discriminating listeners. The tunes on Birth of the Minotaur run the gamut from smooth and safe...to wildly improvisational. Twelve groove-oriented cuts including "Raucous Bacchus," "Deckard's Dream," and "Whiskey." Peculiar and intriguing.
Odetta - 7 Classic Albums Plus Bonus Radio Tracks (CD, Real Gone Folk & Roots, Folk/blues/spiritual)
We always wanted to experience the early recordings of Odetta...but it was always somewhat expensive and time consuming trying to obtain all her early albums because she's never been that well known and therefore her discs aren't scattered all over the place. We decided to take a chance and order this four CD set because of the price. Seven albums (?!!) plus bonus tracks...for TEN BUCKS (and that INCLUDED shipping)...??? It seemed too good to be true but...in this case, we are pleased as punch. We didn't have any of Odetta's early albums before...and now we're plowing through a whole stack of 'em. And they still sound great. Man oh man what a voice... Some of the tracks sound kinda dated because of the arrangements... But overall, this is quite a package and it's MORE than worth what you pay for it. Which brings up the question...should these types of sets be allowed to be sold? Apparently in Europe once music is over 50 years old companies can duplicate and sell it without paying any royalties. Or at least that's what we read on the internet (???). If that is the case, it seems sad that the artists (and/or the artists' families) don't receive ANYTHING. There may be challenges to this kind of rampant reissuing...but in the meantime, don't be shocked to see incredibly CHEAP multi-album packages by artists like Elvis Presley, Chet Atkins, Gene Vincent, Les Baxter, Julie London and more popping up all over the place. Apparently some of the packages are better than others so you may want to read some reviews before buying. Some folks have reported albums being in the wrong order chronologically, internet sites not being able to read the tracks, etc. etc. etc. And the packaging is bare bones, of course. But if you want to pick up some great music from the past for almost nothing...just think of all the great albums that were released in the late 1950s and early 1960s...that are just now old enough for folks in Europe to repackage and sell... Hell, there's gonna be an ONSLAUGHT of great stuff hitting the market at BARGAIN BIN prices...
Ray Parker - Swingin' Never Hurt Nobody (Independently released CD, Jazz)
Smooth clean inviting jazz from Ray Parker. Ray learned a lot from his father Gene Parker and doesn't mind admitting it. Swingin' Never Hurt Nobody is a cool trip into modern minimalistic jazz. Joining Parker on this album are Russell George (violin) and Jon Hart (guitar). Together, the three present some mighty tasty and direct compositions that are sure to please just about anyone who appreciates jazz trios. Parker's bass is inventive and warm and George and Hart provide the perfect accompaniment. We like where Ray seems to be coming from mentally. Instead of preparing set lists for live shows he "reads the audience" to determine what will best suit each situation. How cool is that? Nine fine tracks here including "Guitar Sammich / Now's the Time," "Always," "Zingaro," and "Goodbye." This one hits the spot.
People Like Us - Original Motion Picture Soundtrack: Music by A. R. Rahman (CD, Lakeshore, Soundtrack)
This is a film about average people and genuinely real situations...so it will probably be a major flop (heh heh heh...). Seriously though...because folks are so enamored with special effects and overblown productions, in all honesty a film like this will probably be overlooked. We haven't seen People Like Us yet...but it sounds like it is probably a credible and effective film that deals with interpersonal issues between friends and family. The music seems to mirror the events of everyday life...well crafted by composer A. R. Rahman. This is not the typical overblown Hollywood soundtrack. These tracks are subtle, poignant, and smooth. You could either pick this up because you dug the film...or just because you wanted some cool reflective relaxing music to put guests at ease. Eighteen attractive cuts here including "People Like Us," "Beat The Living," "Six Rules," and "I Am Your Brother."
Philippe Petit - Eugenie (Limited edition CD-R, Alrealon Musique, Experimental/instrumental)
France's Philippe Petit is easily one of the most prolific recording artists of the twenty-first century. This creative fellow records and releases two or three times the amount of the average musician. Eugenie is being released as a 10" vinyl release and as a download...so apparently there is no traditional CD release of this particular album. The disc is divided into four sections: "An Air of Intrigue," "Clapoutique," "Pyramid of the Moon," and "Magma From the Aquarium." Petit prefers to be called a 'musical travel agent' rather than a composer...and that particular fact may help to explain and describe his music. Philippe creates music as a pure artistic statement...seeming to have little regard for how the music is perceived after it is created. We love the pure side of creativity...so this man continues to blow us away with each and every release. These four tracks will indeed transport you to another level and/or dimension...which is most likely what it was designed to do. These odd compositions combine so many sounds and styles that it is difficult to try and come up with adequate ways of explaining and/or describing them. But whatever it is...it works. Beautifully strange and abstract. Top pick.

Piranha 3DD - Original Motion Picture Score: Music by Elia Cmiral (CD, Lakeshore, Soundtrack)
This is a film that instantly caught our attention when we first saw the previews. A movie about people...getting torn apart by piranha...? All RIGHT! We haven't seen it yet but...we certainly will soon. The score for the film was composed by Elia Cmiral who was born in Czechoslovakia but moved to the United States in way back in 1987. Since that time Elia has created music for tons of film and television projects...and there doesn't seem to be any project he won't take on. This score features highly orchestrated compositions with that great big huge theater sound. Some of the music is surprisingly light and playful while others convey the deep dark urgency that the moments require. Eighteen well-crafted tracks here including "Return of the Piranhas," "Kiss of Life," "Bathtub Dream," and "Battle For the Water Park."
Prometheus - Original Motion Picture Soundtrack: Music by Marc Streitenfeld (CD, Sony Classical, Soundtrack)
The soundtrack to the latest film from director Ridley Scott. This is a remarkable disc full of incredibly effective compositions from musical wonderkid extraordinaire Marc Streitenfeld. Regardless of whether you see the film or not, if you love big orchestrated sound...you will get some major thrills out of the Prometheus soundtrack. This CD features 25 instrumentals executed to absolute perfection. The disc clocks in at just over 57 minutes and covers a wide range of emotions. The music ranges from slow and methodical...to creepy and surreal...to wildly intense and out-of-control...and back again. Streitenfeld has managed to come up with music that is ultimately exciting and pushes multiple emotional buttons all at once. If you think all film soundtracks sound alike, think again. This one's a real standout...and parts of it may just scare the crap out of you. Strangely intimidating cuts include "A Planet," "Not Human," "Hyper Sleep," and "Planting The Seed." We hear a lot of soundtracks lately...this is one of the best. Top pick.

Marty Regan - Magic Mirror (CD, Navona, Instrumental/Japanese)
This album features compositions by American composer Marty Regan. Judging by the tracks on this album, you'd never guess Regan is from the United States. Marty composes music specifically written for Japanese instruments and...according to the press release he "...explores the cross-cultural exchange between Eastern and Western traditions, blending the two into a dynamic sound that pushes the Japanese instruments to the very brink of their musical boundaries." Well we couldn't have said it better ourselves (!). These intricate well-crafted pieces effectively bridge the gap between the two cultures. Performing on the album are Seizan Sakata, Tetsuya Noazawa, Erina Matsumara, Izumi Fujikawa, Kenji Yamaguchi, Nobuhiro Wakatsuki, Ray Jin, Hitomi Nakamura, Kasue Tajima, Maya Sakai, Yuka Sawade, Shozan Tanabe, Gen Takeuchi, Etsuko Hirano, Saeko Wakiya, Masabumi Sekiguchi, and Akiko Sakura (whew!). Six beautifully executed lengthy tracks...presented in an ultra-cool bilingual package. Beautiful, haunting, tranquil, mesmerizing... TOP PICK.

Sean Renner - Sekhmet (Independently released CD, Instrumental)
An intriguing collection of well-crafted compositions from St. Louis, Missouri's Sean Renner. We can usually determine rather quickly where an artist is coming from after hearing a handful of songs. After spinning Sekhmet several times we're still having difficulty trying to find the right words to describe these songs. Renner writes compositions that don't fit squarely into any one specific genre. His songs combine elements from pop, progressive, classical, folk, and atmospheric music...and you never know exactly where he's heading from one song to the next. One thing is certain...this man is inspired. These songs were obviously created out of a pure passion for music. The arrangements are specific and rather spectacular and Sean has a voice that is unique in the world of music. In some ways his songs remind us of a modern American orchestrated version of Robert Wyatt...but only slightly. This one could take months to absorb completely...and that is probably part of the beauty of these cuts. Twelve inspired creations here including "Prelude," "Iron Age," "Facts & Figures," "Spell 17," and "Weight." Top pick.

Tommy Roe - Devil's Soul Pile (CD, Airebelle, Pop)
We were sure as heck surprised to find this one in our trusty ol' mailbox...(!). A new album from 1960s bubblegum icon Tommy Roe...we would have never guessed or expected it. It's great to hear Roe again. If you're expecting the Tommy from decades past, think again...because as we would and should expect...this fellow has matured and evolved. The smooth reflective mood of the tracks on Devil's Soul Pile are a great fit for Roe at this point in time. His voice sounds as great as ever and he still knows how to write crowd pleasing tunes. Not only has he recorded and released this album, but Tommy is also playing a new series of concerts. His current band is led by well-known guitarist/music director Rick Levy...so you know these will be concerts where quality is key. Nine soft smart cuts here including "Memphis Me," "What If's And Should Have's," "Without Her," and "Devil's Soul Pile."
Romper - Sifting Through The Rubble (CD, Rompytown, Pop)
We were immediately drawn to this band and album...the image and overall concept caught our attention fast. Apocalyptic pop with various verbal and visual references to kids? Hmmm...interesting. Of course the name Romper is a huge plus as well. To try and describe the basic sound of Sifting Through The Rubble... Imagine mixing some elements from My Dad Is Dead with other elements from The Velvet Underground...then mix them around and add some sedatives...and you might begin to get an idea of what's going on here. This is a true underground album created first and foremost from inspiration. The man behind the music is a fellow in Pacifica, California named Paul Freeman who is also a music journalist and screenwriter. This man's moody slightly obtuse pop will be embraced by fans of the underground...while probably confusing for folks who exist on a lower level of consciousness. There's a lot to take in here...eighteen tracks that clock in at just over 60 minutes. We can't help but dig peculiar songs like "Road To Ruin," "One of the Wanted," "The Neighborhood," and "Contemplating Suicide." Interesting stuff that offers a uniquely different perspective...
Ruperts People - 45 RPM (CD, Angel Air, Pop)
We receive some of the coolest obscure oddities from the folks at Great Britain's Angel Air label. We've always been nuts about British bands from the 1960s. It was definitely one of the golden decades for the country with so much creativity going on that it naturally bled all over to the rest of the world. Although they were known around their home territories, it's probably a safe bet to say that the guys in Ruperts People didn't enjoy the same success that many other bands did at the time. The band's story is long and winding...and is well detailed in the twelve page booklet that accompanies this CD. The folks in this band were always operating on the fringes...but they had ties to some really amazing artists and companies (too numerous to mention here). Suffice to say, Ruperts People have probably been best known and loved by other folks in the industry. The bulk of this album consists of singles and live tracks from the 1960s although the last six are from the 1970s (the band was then known as Matchbox and/or Swampfox). Includes "All So Long Ago" by an early version of the band called The Sweet Feeling and other cool tracks like "I Can Show You," "Charles Brown," and "Reflections of Charles Brown." Recommended for fans of The Move, The Kinks, The Who, and The Rutles.
Saint Saviour - Union (Advance CD, Surface Area, Progressive pop)
Wow. This album is a good example of why we continue to review music. Although we try to avoid being what we are (which is...underground music snobs)--we have to admit that we get a kick out of hearing incredible up-and-coming stuff like this before everyone else. But onto the music at hand... This is the debut full-length release from Great Britain's Saint Saviour, the one woman band created by an incredibly gifted young musician named Becky Jones. Union is going to instantly catch on with music fans around the world as Ms. Jones' supporters quickly line up to take in her wonderfully warm and absorbing modern progressive pop. These songs incorporate sounds and elements from a wide range of sources...but some of her ideas are immediately reminiscent of classic artists like Kate Bush, The Cocteau Twins, and St. Vincent. What is perhaps most interesting about these songs...is how they incorporate ideas from the past into music of the present. Saviour has an incredibly expressive voice that will give you chills. Beautifully executed compositions include "Mercy," "Tightrope," "Reasons," "Jennifer," "Fallen Trees," and "Horse." This is an album that will be played and discussed for decades to come. TOP PICK.

Jay Shepard - Harsh Mistress (CD, 825, Pop)
Heavily produced modern pop featuring smart melodies and kickass guitars. This is the debut full-length release from Jay Shepard. After spinning this one a few times, we can say with certainly that this young man is on a quick path to success. Instead of taking the roundabout artsy approach to music, Shepard offers instantly accessible songs that could easily be appreciated by millions of fans. His songs incorporate elements from classic artists from the past...which are then infused with heady state-of-the-art twenty-first century technology. The result is a smart and infectious batch of tunes featuring thick overdubs and spacey effects. The vocals are the real treat here. Jay's got an acutely fine-tuned voice that works perfectly within the framework of his compositions. And the harmonies are out-of-this-world. No matter whether you like the ultra-artsy stuff or that same old familiar hit sound...you're bound to fine something here to love. Our favorite cuts include "Come Back Home," "Truth," "The City," and "Harsh Mistress."
Shoes - Ignition (CD, Black Vinyl, Pop)
When we opened up the package and saw this album inside we couldn't believe our eyes... A new album...from Shoes...??!!! We had pretty much come to the conclusion that these cool guys had permanently thrown in the towel because of the world's general hesitation to embrace their heavenly pop music last century. We've always felt that these guys created the cream of the crop in the world of 1970s and 1980s pop music. As such, we were always baffled as to why they didn't attract a larger fan base...? It's probably just a matter of timing and marketing...plus the fact that to truly appreciate Shoes tunes you must hear them at least a dozen times or more before the real meat sinks in. So it's been eighteen years since the last album was released...what has changed? Not a whole lot...thankfully! Gary Klebe, John Murphy, and Jeff Murphy are still writing crystal clear guitar-driven pop tunes and their vocals still sound as mind blowing as they ever did. We were pleased as punch to find that these guys are now keeping their recordings relatively simple and straightforward...since that's what initially drew us to their music in the first place (if you have never heard the beautifully crafted home-recorded album Black Vinyl Shoes do yourself a favor and pick up a copy--it's never too late...). The tunes on the new album rely heavily on those cool trademark Shoes guitars...very reminiscent of some of the band's earlier albums. We were in love with Shoes in the 1970s...and now the love affair continues. Fifteen absolute direct hits here. Our favorite cuts include "Head vs. Heart," "The Joke's On You," "Maybe Now," "Say It Like You Mean It," and "Only We Remain." We can only hope this is the beginning of a brand new series of releases from this criminally overlooked band. Shoes are one of the greatest pop bands of all time. TOP PICK.

Silversun Pickups - Neck of the Woods (CD, Dangerbird, Rock/pop)
This is Silversun Pickups' third full-length release on the Dangerbird label. These guys really hit the target dead center with this one...it's no wonder their fan base seems to grow exponentially with every passing month. Neck of the Woods is one big charged up intense jolt of modern progressive pop with a difference. These tracks are heavily produced and feature thick arrangements and plenty of heady effects. But the vocal melodies always remain the central focus of the proceedings. The band is comprised of Brian Aubert (guitars, vocals), Nikki Monninger (bass), Joe Lester (keyboards), and Christopher Guanlao (drums). Considering how intelligent this band's songs are, we're actually surprised that so many people like their music [smart stuff usually seems to alienate most listeners]. There's no telling how many countless hours were spent crafting the tunes on Woods. The attention to detail is staggering. What is certain is that this is another one the fans are going to love. Eleven captivating cuts here including "Skin Graph," "Busy Bees," "Simmer," and "Out of Breath." Top pick.

The Small Cities - With Fire (CD, Princess, Pop)
The debut full-length release from the Twin Cities-based band The Small Cities. These guys previously released an EP that was well received...but after reading the press release our guess is that this is the disc that'll increase their fan base exponentially. With Fire is a nice solid collection of modern pop/rock tracks with a heavy emphasis on melodies and lyrics. These guys tread on the fine line that separates commercial pop from underground rock. Their songs are easy to grasp and appreciate...but they're a far cry from the predictable modern crap that the average twenty-first century listener craves. Some of the songs are more pop oriented while others pack quite a punch. The band has an excellent charged up rhythm section and their loud overdriven fuzzy guitars sound just great. Add in cool focused vocals...and you have a band that is shooting fully loaded. Our favorite cuts include "Home Is Where The Start Is," "Last Winter," and "Sunday After Sunday." Good solid stuff with guts.
Sonnet Cottage - Another Time (Independently released CD, Soft dreamy pop)
Pensive, soft, melodic music from Sonnet Cottage. This is the debut full-length release from this Virginia-based trio that is comprised of sisters Rachel Russell and Torey Russell and creative mastermind Kent Heckaman. These beautifully crafted tracks feature dreamy melodies, ultra-soothing vocals, and an overall somber relaxing vibe. To give you an idea of what this sounds like... Imagine the girls in Azure Ray playing modern folk pop...and that should give you a fairly good idea of what's happening here. This is an extremely consistent disc. Clocking in at just over 36 minutes, there's not a bad track to be found here...they all work exceptionally well. These folks have done everything right setting the stage for what will undoubtedly be a long and rewarding career. Our favorite cuts include "Letting It All Go," "Another Time," "Little Did I Know," and "The Caretaker."

The Soundtrack Of Our Lives - Throw It To The Universe (CD, Yep Roc, Pop)
Several years ago we heard a few tracks by this band and really enjoyed 'em...but we never really got a proper dose of their music until now. This, the group's seventh full-length release, will most likely be their last. Kinda sad...particularly so when we realize how quickly we warmed up to the tunes on Throw It To The Universe. These Swedish guys have accomplished a lot over the past couple of decades. In addition to releasing critically acclaimed albums, they've also toured the globe several times, and ended up on a great many "best of" lists along the way. The band members obviously wanted to end things on a high note here. This album features nice smooth melodic tracks with cool effective arrangements and plenty of layered harmonies. This may be too slick and polished for the true underground artsy snobs out there. But to our ears these heavily produced cuts sound very exacting and refined. Thirteen well-crafted tracks including "Throw It To The Universe," "Where's The Rock?", "Busy Land," and "Shine On (There's Another Day After Tomorrow)." Well-realized and focused...
Spider Rockets - Bitten (CD, P-Dog, Pop)
Loud ballsy pop/rock played with conviction and attitude. Based in Hazlet, New Jersey, the folks in Spider Rockets are playing raunchy in-your-face pop/rock that features totally groovy fuzzed out guitars, charging rhythms, and a vocalist with real presence. The band is comprised of Helena Cos (vocals), Johnny Nap (guitars), Dan Prestup (drums), and Timmy Tobin (bass). These folks are treading in a world where heavy metal meets catchy pop. The songs on Bitten are instantly inviting and familiar...but most of the time they have a truly nasty bite (thus the name...?). These songs have an explosive exciting sound that sets them apart from other bands. These folks play like they mean it and they obviously mean what they play. Ten well-crafted cuts here including "Going Down," "Scream," "Better When It's Loud," and "Bring Me Around."
Clinton St. John - Storied Hearts and the Three Assimilations (Independently released CD + book, Progressive)
The sixth full-length release from Calgary's Clinton St. John. We have not heard prior releases so we cannot compare and contrast here...only offer observations of what we're hearing at present. St. John was formerly in the bands The Cape May and Pale Air and also played in Nina Nastasia's band. Storied Hearts and the Three Assimilations is an instantly intriguing collection of songs. Clinton composes music that incorporates ideas from folk, pop, progressive, and alternative rock...all the while retaining a unique original edge. This album has an overall laidback feel...but things never get boring. Listening to this, we can't help but wonder who this man is influenced by...(?). There are so many hints of so many other artists that it becomes impossible to come up with any easy reference points. The main constant...are those smart articulate lyrics and cool subdued vocals. Interesting arrangements abound, as the songs don't take the traditional twists and turns. As if the interesting tunes weren't enough, this independent release is attached to a cool 7" lyric booklet complete with nifty surreal drawings. Beautiful, unusual, and hypnotic music that comes from the heart... Top pick.

Newton D. Strandberg - Essays and Sketches (CD, Ravello, Classical)
If you want to find modern classical composers...you will usually find them teaching in colleges and universities across the country. This is probably because it is usually so difficult to make a living in the twenty-first century composing music. This album features unreleased recordings by longtime Sam Houston State University faculty member Newton D. Strandberg. These recordings were compiled by Strandberg's peers, students, and admirers. As such, it offers an overview of this talented and under recognized man's skills as a composer. The CD is divided into four sections: "Essay For String Orchestra," "Amenhotep III," "String Trio" (divided into four sections), and "Acts For Orchestra." This does not sound like an album of unreleased recordings. The recording quality is slick and polished...and the pieces are by no means throwaways or second-rate discards. These intricate compositions are smooth, heavenly, and exciting...and they should appeal to just about anyone who has enjoys cool credible classical music...
Worsel Strauss - Unattention Economy (German import CD, Vicmod, Instrumental/experimental/progressive)
The debut solo album from Germany's Worsel Strauss. Up to this point in time Strauss is possibly best known as one half of the band Schleusolz, along with his musical mate Schani Wolf. The idea for Unattention Economy is intriguing to say the least. Instead of playing and programming, Strauss let's computers and machines generate the music...and then he edits and mixes the results into finished compositions. As such, the tracks on Economy are much more listenable than you might expect. Some of these pieces sound very much like the soundtrack to a space flick you've never seen. Others have an industrial feel while some are just pure exercises in experimentation. Some pretty wild stuff here...and each track is not a carbon copy of the last. Trippy heady cuts include "Behind Closed Doors," "I Missed My Boat Because Of You," "Shopping For Antibiotics," and "Discovering The Truth." Unique and inventive stuff that's well worth your time and attention.
Dig teeth in
And tear away
At warm moist things
For pleasure.
Billy Tsounis - Music For Your Vacation (Independently released CD-R, Instrumental/improvisation/experimental)
We have to admire folks who create music out of a pure desire to create. And that is obviously the case with Billy Tsounis. This fellow recorded and self-released this album most likely knowing full well of its limited audience potential. The appropriately titled Music For Your Vacation is an exercise in unbridled creativity. Tsounis doesn't follow any conventional forms or styles, he simply turns things on and expresses himself. Billy is influenced by free jazz, improvisation, ambient, lo-fi, psychedelia, noise, and drone...and we can hear traces of all of these in his music. This disc is a truly peculiar spin...and there's a lot to take in. Sixteen compositions that clock in at just under 80 minutes. Perplexing tracks include "Barnyard Zombie Code," "Tub Dub," "Twirl," and "Fingerpick Space Dirt" (gotta love those song titles...!). Interesting heady stuff.
Twinkle, twinkle
Little star,
Dammit, dammit, dammit,
Dammit.
Unknown Component - Blood v. Electricity (Independently released CD, Pop)
Unknown Component is the Ames, Iowa-based artist named Keith Lynch. If you go to the web site you won't find much biographical information or personal facts. But if you glimpse at Lynch's social networking sites, you will find that this guy's music has already caught on with lots of folks. And if you listen to Unknown Component, you'll see why. It's amazing that this fellow is able to write and record stuff that sounds this professional on his own without the help or assistance of anyone else. Just goes to show you how far technology has advanced the recording process in the twenty-first century. The tunes on Blood v. Electricity are moody and dark and they have a big thick produced sound. Keith's voice is the focal point of the music...but unlike many vocalists he never sounds like he's forcing himself or pushing things too hard. Beautiful artwork graces the front and back cover of the cool digipak sleeve. Eleven finely-tuned tracks here including "Intuition," "Pendulum," "Moral Vultures," and "The Invisible Line." Solid.
Things are
Never like they
Used to be because
Things are always
Like they
Are.

Everything is
Boring
In its own
Way
A
Abraham Lincoln Vampire Hunter - Original motion picture soundtrack
Abundance - Manner effect
Jason Adamo Band - Bricks & mortar
A Dangerous Method - Original motion picture soundtrack
Age/Sex/Occupation - This side of the fence
Miguel Algarin / Albey Balgochian - Soul to sol
All The Right Moves - The monster I've become
Amazing Spider-Man - Music from the motion picture
Amenities Package - Out of phase
American Revolution - Buddha electrostorm
A Midsummer Night's Dream - The winter's tale
Ammo Without A Gun - Ammo Without A Gun
Answers To Nothing - Original motion picture soundtrack: Music by Craig Richey
Richard Anthony - Love is the power
At Sea - A new machine
Auburn - Indian summer
Danielle Aument - Songs for you
Authorities - King pao au go-go
Avengers - Avengers
Axel's Axiom - Uncommon sense
Azud - Mrindle
B
Backwords - By the neck
Dave Ball - Don't forget your alligator
Bill Barner - Ten tunes
Bonnie Barnett Group - In between dreams
Bernie - Original motion picture soundtrack
Ivan "Funkboy" Bodley - Look at that cookie
Alisa Boniello - Lovestruck
Anna Borges & Bill Ward - Receita de samba
Francis Bowie - Francis Bowie
Crystal Bright & The Silver Hands - Muses and bones
Bucket Boys - Leavin'
Burning River Gamblers - Burning River Gamblers
Adam Burrows - Tall tales
C
David Caceres - David Caceres
Caltrop - Ten million years and eight minutes
Campbell Apartment - In
Tim Carey - Room 114
George Carill - Relevant
Carter Calvert - And the Roger Cohen Trio
Jeff Campbell - Stop and go
Guy Capecelatro III - North for the winter
Casa De Mi Padre - Original motion picture soundtrack
Case Theory - Cinematic
Susan Cattaneo - Little big sky
Celeste - Ready to fly
Sergio Cervetti - Nazca and other works
Cheers Elephant - Like wind blows fire
Chief Fuzzer - Transcendental road blues
Churchwood - Just the two of us
Citadel Besieged - The winter of evermore
Dawnya Clarine - Walking on water
C-Leb & The Kettle Black - C-Leb & The Kettle Black
Coke Weed - Nice dreams
Phil Collins - Live at montreaux 2004
Comanchero - The undeserved
Dylan Connor - Primitive times
Convalescents - Armageddon
Copernicus - Live! In Prague
Copernicus - Victim of the sky
Copper Gamins - EP
Corduroy Road - Two step silhouette
Cornflower Blue - Run down the rails
Chris Cortez - Aunt nasty
Gheorghe Costinescu - Jubilus & Pantomime
Crooked Saint - Sweating bullets
D
Trent Dabbs and Amy Stroup - Sugar + The Hi-lows
Peter Daltrey - King of thieves: The best of Pter Daltrey Volume 2
Dare Dukes + The Blackstock Collection - Thugs and china dolls
Darkest Hour - Original motion picture soundtrack: Score by Tyler Bates
Danny Darts - American songwriter
Dashboard Madonna - Neon life
Dashboard Madonna - Neon life EP
Ryan Davidson Trio - Ryan Davidson Trio
Dawns - Limited EP
Days of Grace - Original motion picture soundtrack
Dead Rat Orchestra - The guga hunters of ness
Deep Purple - With orchestra: Live at montreux 2011
Deep Purple - Total abandon Australia '99
Delta Moon - Black cat oil
Xander Demos - Guitarcadia
Jon DeRosa - Anchored EP
Jon DeRosa - A wolf in preacher's clothes
The Descendants - Music from the motion picture
Tony Desimone - The second time around
Destroy Nate Allen - With our powers combined
Disseriph - Disseriph
Donna and Doug - Take the day off
Doors - Mr. mojo risin': The story of l.a. woman
Drowned In Meaning - Drowned In Meaning
Drunken Prayer - Into the missionfield
John Du Cann - The many sides of 1967 - 1980
Dumb Blonde - Miss guy
Xenia Dunford and the Eastern Exile - Lonely streets
E
Earps - A tribute to Buck Owens: Buckle up!
Yelena Eckemoff - Forget me not
Electrik Emily - Radio active
Electrik Emily - Stiletto rock
Elevator Art - Tent city
Elika - Always the light
Annalise Emerick - Starry-eyed
Empire Escorts - Empire Escorts
Engloria - Drive EP
Evita - The broadway cast recording
EWW Yaboo - So many of the kids b/w Make it fast
Adam Ezra Group - Ragtop angel
F
Finding Clyde - Sacrifice it all
Jeremy Fisher - Mint Juleps
Tim Foljahn - Songs for an age of extinction
Forbidden Dimension - The golden age of lasers
Foreigner - Alive & rockin'
Forever Her Nighitmare - The rebirth
Bill Fox - One thought revealed
Frank - Here together
Ian Franklin and Infinite Frequency - Breaking grounds
Frequency - Frequency
Furious Seasons - My analog face
G
Peter Gabriel - Live blood
Will Galison - Line open
Jose Garcia - Songs for a lifetime
Jackson Garrett - Let sleeping dogs lie
Steve Gates - A bee in her mouth
Gazpacho - March of ghosts
Robin George & Vix - You
Jenny Gillespie - Belita
Grannies Club - Wait & see
Gone - Original motion picture soundtrack
Ash Gray and the Girls - Born in the summer
Nathan Griffin - Nathan Griffin
Pat Guadagno - New Jersey material
Katie Guthorn - Why not smile?
Guzzer - Who hit the guzzer
H
Habit - Lincoln has won
Lua Hadar with Twist - Like a bridge
Hard stuff - Bolex dementia
Hard stuff - Bulletproof
Sylvia Herold and the Rhythm Bugs - The spider and the fly
Harris Group - Choices
Gavin Harrison & Osric - The man who sold himself
Josh Harty - Nowhere
Jason Heath and the Greedy Souls - Packed for exile
Jon Herington - Time on my hands
Charlie Hill - The landing
Hillbily Vegas - Ringo manor
Homespun Remedies - Great depression
Penelope Houston - On market street
Russell Howard - Cityheart
Hully Blower - Hully dulls the blower
Huxter - #2
I
Illdotlogic - Dreams in stereo
Illness - A monument to our gilded age
I Melt With You - Original motion picture soundtrack
Inner Flame - A tribute to Rainer Ptacek
Insects of the Underground - Mind matter
Iron Lady - Music from the motion picture
Iveys - Days & nights
J
Jackity Jack Jack - Jackity all the way home
Brian James - The wild and free EP
Olivier Jarda - Good luck cartel
Jack Jeffery - The constant that remains
Karen Johns & Company - Peach
Justin Jude - 5 kinds of rain
Mike June - Exile on wilson street
K
Kaaa - A is for zebra
Bruce Kaphan Quartet - Bruce Kaphan Quartet
Ramin Karimloo - Human heart
Karney - Love and respect
Naama Kates - The unexamined life
Dave Keener - The easy way
Zonder Kennedy & The Scoville Junkies - Zonder Kennedy & The Scoville Junkies
Art Kenyon - Art Kenyon
Kid Savant - Drop it on the stereo
Kevn Kinney - A good country mile
Koko Beware - Something about the summer
Susan Krebs Band - Everything must change
L
Richie Lawrence - Water
Andrew Leahey - & The Homestead
Leander Rising - Heart tamer
Josh Levinson Sextet - Chauncey street
Leslie Lewis - Midnight sun
Light - 1102/2011
Light the Black Skye - Looking out looking in
Jon Lindsay - Summer wilderness program
Little, Big - Pins and narwhals
Lola Versus - Original motion picture soundtrack
Longreef - Dirty motel
Loop 2.4.3 - American dreamland
Lost Lovers Brigade - Skeletons
Jessica Lynne - Spiritual cowgirl
M
Mad Planet - Ghost notes
Manooghi Hi - Silence
Lisa Marie - Summertime jazz
Christina Martin - Sleeping with a stranger
McCormick Percussion Group - Concerti for strings with
Memorials - Delirium
Giulia Millanta - Dust and desire
Mommyheads - Vulnerable boy
Money In The Banana Stand - Giant steps II
Monks of Mellonwah - Neurogenesis
Moonlight Social - Heading south
More Music From - The Rum Diary
Morning Set - Morning Set
Ken Will Morton - Contenders
Mr. Meaner - Drinking again
MSB Family Band - MSB Family Band record
Maria Muldaur - Christmas at the oasis: Live at the rrazz room
Putnam Murdock - Brand new widow
Dale Murray - Dream mountain dream
MW Ensemble - MW Ensemble
My Furious Frenzy - Venus on fire
N
Arthur Nasson - West cambridge cowboys
Nearly Beloved - Where's bob
Lukas Nelson - Wasted
Willie Nelson - Remember Me Vol. 1
Thea Neumann - Lady and the tramps
David Newberry - No one will remember you
Nfected - Karate style 2
Night Genes - Like the blood
Nobox - Hollywood is on fire
No End Of Now - Some music we made
O
Old Time Machine / Old Cabin - Split EP
Old Time Machine - Old Time Machine
Oliver Dawson Saxon - Motorbiker
Once: A New Musical - Original broadway cast recording
Oooooooo - Looooooo
Open Hand - Mark of the demon
Ryan David Orr - Mordred the quarter known
Our Lives - Out of place
P
Painted Blind - Painted Blind
Papa Juke - Out of the blues
Paranha 3DD - Original motion picture soundtrack
Pariah - Original motion picture soundtrack
Petunia & The Vipers - Petunia & The Vipers
Sal Piamonte - Lives in devil city
Piffaro - Los ministriles in the new world
Plastic Arts - Academy clonez
Vajra Pleroma - Vajra Pleroma
Poor Young Things - Let it sleep
Porter Draw - California widow
Pow Wow Now - Let's have a pow wow now
Doug Prescott - The journey and the deep blue sea
Projection - While you were out
Penny Jo Pullus - Through the glass
Pz - Pz 4 Pz
Q
R
Radio Fallout - Vox e tenebris
Rags & Ribbons - The glass masses
David Ralston - I don't care
Leandra Ramm - One night with you
Davide Ramos - Sento la tua mancanza
Ray Mann Three - Sketches vol. 1
Reach Around Rodeo Clowns - Dark days dark nights
Reanimation - Giants hide among us
Red Lights - Original motion picture soundtrack
Red Jasper - Sting in the tale
Red Moon Road - Red Moon Road
Red Wanting Blue - From the vanishing point
Kate Reid - The love I'm in
Marcus Reuter - Kopphenson
Riddle the Sphinx - Professional pretender
Donald Ridings - From the wild EP
Rivethead - Doomsday for optimism
Rockabye Baby! - Lullaby renditions of Depeche Mode
Rockabye Baby! - Lullaby renditions of the Red Hot Chili Peppers
Rockabye Baby! - Lullaby renditions of The Smiths
Rockdoves - From the birds
Riff Rockit - Riff Rockit
Jeff Root - Fossil rock
Walter Rose - Cast your stone
Alan Rosenthal - Just sayin'
Rubblebucket - Live in chicago
Rum Diary - Original motion picture soundtrack: Music by Christopher Young
Mike Ruocco - Too late
S
17 Pygmies - CIII: Even Celestina gets the blues
65's - Strike hard!
Sad Little Men - I'll be the octopus
Rachael Sage - Haunted by you
San Francisco Music Club - Love & freedom
Amy Saraiya & The Outcome - Soundproof box
Satin Chaps - Might i suggest
Satin Hearts - Living in overdrive
Eric Schackne - Hammers & strings
Seeking A Friend For The End Of The World - Original motion picture soundtrack
Kenny Selcer - Don't forget about me
Senayit - Of body
Sophia Serghi - Night of light
Sexy Accident - You're not alone
Sexy Accident - Ninja ninja fight darth vader
Nathan Shaffer - Come bcak america
Nick Simper / Nasty Habits - Live at Scene Vienna
Lorrie Singer & Bradley Kopp - A deep oasis
Andrew Sisk - Treelines
Shevy Smith - Ad astra
Maya Solovey - Forte
Sonali - Speechless
Sonolumina - Sonolumina
Charlene Soraia - Moonchild
Stanleys - Always
Starlings, TN - Heartache in 4/4 time
Steel Chops - Steel Chops
Stolen Rhodes - Falling off the edge
Stone Temple Pilots - Alive in the windy city
Suit of Lights - Shine on forever
Sunspot - The slingshot effect
Dan Susnara - Prison sanctuary open field...prison
Sweet Interference - The falling in and out
T
Lynn Taylor - Barfly
Gordie Tentrees - North country heart
Jesse Terry - Empty seat on a plane
Thieving Irons - Behold, this dreamer!
Kevin M. Thomas - Intensify
Tiger! Tiger! - Cut them where they bleed
Tohpati Bertiga - Riot
To Rome With Love - Original motion picture soundtrack
Total Babes - Swimming through sunlight
Transformers: Prime - Music from the animatd series
Tunnel Trees - Cuppa joe
Twin Trip - II
U
Ultra Sex Laser - Christmas!
Ultra Sex Laser - The lego EP
Ultra Sex Laser - Greatest hits
V
Naga Valli - Eastern soul
Various Artists - Communicating Vessels - 7-inch series Vol. 1
Various Artists - Sample this: Saustex 2012 sampler
Vassy - Beautiful day
Logan Venderlic - Logan Venderlic
Videoing - Reader LP
Video Love - Mon ange
Frank Viele - Acoustic vudu
Gordon Vincent - Mechanical breakdown
W
J. Walker - Ambitions of a writer
Nic Walker - Owls in the dump gift shop
Joanna Weinberg - The piano diaries
Whitelake - Enter the haggis
Why I Must Be Careful - Honeycomb
Bradley Wik and the Charlatans - Burn what you can, bury the rest...
Cole Williams - Out of the basement, out of the box
Chris Willis - Premium / Songs from the love ship v. 1
Jack Wilson - Jack Wilson
Wind Up Radio Sessions - Bird eyes
Wishes and Thieves - Forest fire EP
Tommy Womack - Now what!
Wrinkle Neck Mules - Apprentice to ghosts
Dustry Wright - If we never...
X
Y
YellowTieGuy - Joy in the mourning
Y La Bamba - Court the storm
Benjamin Yusupov's Viola Concerto - Tango rock concerto
Z
Gina Zavalis
Martin Zellar - The hardways
Zero The Antistar - The broken electric lullaby
Zeiton - Form