About E-mails * babysue Store * Donate * Contact Info * babysue * LMNOP * dONW7 * Poetry * T-Shirts * Review Policies
September 2011 Comics, Poems, Fables, and Reviews by


aka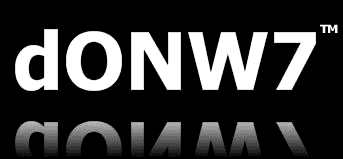 *Top Picks =
* * * * * * * * * * * * * * * * * * * *
Once upon a time there was a liar who fell in love with the smartest and most incredible man the world had ever known. In order to make the man love him The Liar told him all kinds of fibs about her occupation, her possessions, her lifestyle, her age, and her weight.

Much to her surprise, the man fell in love with The Liar.

But after several months the man became aware of all the untruths she had told.

The man confronted The Liar and said,

"I would have loved you simply for being the woman that you are. But because you lied I no longer give a damn about you. Now get lost."

Instead of learning from her mistake, the Liar continued to lie to everyone else including herself for the rest of her sad and disappointing life. Every time a positive opportunity arose she managed to destroy it with her neverending pointless lies.

And therein lies the moral of the fable.

* * * * * * * * * * * * * * * * * * * *
Abyssal Creatures - Social Awkwardness (Independently released CD, Obtuse pop)
It doesn't happen very often but...every once in a very long while an artist or band comes along who we can actually relate to on a mental level. And if there's any band we've heard thus far in 2011 that's on our wavelength it is Abyssal Creatures. This band has lyrics that absolutely hit our target dead center. According to singer/songwriter Ian Fellerman the theme of this album deals with this basic premise: "I'm strangely comfortable with being out of place in this society and other times I'm extremely uncomfortable with it." Hey Ian...we couldn't have said it better ourselves. Rounding out the band are Paul Jung and DJ Super Pooper. This self-produced project is decidedly uncommercial although the songs themselves are surprisingly listenable much of the time. The lyrics are what ultimately impress us here...super smart thoughts that are light years beyond what the normal twenty first century songwriter is capable of coming up with. So many great lines here... By the end of the night I'll make this whole room feel strange (from "Social Awkwardness")...Paul they will be leaving you if you dare sing out of tune (from "If Paul McCartney Was Not Successful")... This album reminds us of what is so great about home recording IF you take advantage of the freedom. Home recording allows you to say and do anything...if you forget about money and popularity and all of those stupid things that get in the way of artistic credibility. This is not a perfect album, far from it... But the underlying spirit and particularly the words are so strong...that we had to make it a TOP PICK for sure...

When there are more things you
Aren't than you are
It's time to say
Goodbye.

Aunt Bea was a
Cunt.
Camille Bloom and the Recovery - Never Out of Time (Independently released CD, Pop)
Seattle, Washington's Camille Bloom seems to be off and running on a clear path to success. Her songs have already been licensed for several cable television shows and she's got a sound that could easily appeal to millions of listeners. Bloom reminds us of Cyndi Lauper in terms of appearance (retro new wave look) and overall sound. The tunes on Never Out of Time are extremely slick and accessible...and they sound very much like FM radio hits from the late 1980s. This is probably too polished and calculated for most fans of the underground...so we would recommend this album mainly to those folks who like straightforward catchy music that doesn't tax the brain or drain the mind. Eleven catchy tracks here including "Just Because I'm A Friend," "You Still Fall Down," and "Tonight."

Blue Coupe - Tornado On The Tracks (Independently released CD, Pop/rock)
This is one of those cases where the name definitely fits the band. Blue Coupe is the trio comprised of Albert Bouchard and Joe Bouchard (both formerly of Blue Oyster Cult) and Dennis Dunaway (who was the bass player in the original Alice Cooper band). You have to hand it to these guys...being able to provide such direct hard driving pop/rock music after so many years. Instead of sounding burned out or jaded, Albert, Joe, and Dennis have managed to come up with a totally infectious and pleasing album. These guys have known each other for some time. Blue Oyster Cult opened up for Alice Cooper when they toured way back in 1973 and these three guys formed a bond at that time that has lasted decades. So...what does Blue Coupe sound like...? Well actually...something like Blue Oyster Cult mixed with a little early Alice Cooper (much more the former than the latter). The fact that this is an independent release says a lot about how the face of music has changed since the 1970s. We get the impression that these guys are mainly in it for fun...which is, of course, the right reason to be playing music in the first place. Nice hard pop cuts include "You (Like Vampires)," "Deep End," "God I Need You Tonight" (a particularly strong track), "Man Up," and "Waiting For My Ship." It's real nice to hear Dunaway playing bass. The backing members of the original Alice Cooper group have never received the proper recognition they deserve for their critical contributions to the early Alice Cooper sound...
Brief Candles - Fractured Days (CD, Guilt Ridden Pop, Pop)
So many bands have a sound that puts them in the same category as thousands of other bands. That is, perhaps, why Milwaukee, Wisconsin's Brief Candles seem to immediately stand out from the crowd. Fractured Days combines elements from rock, shoegazer, and dream pop...all swirling around in a beautifully intoxicating blur of heavenly splendor. Imagine combining The Lassie Foundation with The Shoes and The Cure...then layer in some otherworldly guitars and odd perplexing rhythms...and you might begin to have some idea of what this band sounds like. This is not easy direct pop. These fellows make moody music that is slightly cerebral and ultimately very inspired. Days is a beautifully complex album full of dreamy melodies, moody sounds, and cool propulsive energy. Twelve nifty cuts here and they all pretty much hit the target. Top pick.

Jean Caffeine - Geckos In The Elevator (CD, Joe, Pop)
We usually like to come up with our own unique comparisons...but in this case we're going to have to go with the comparison in the press release that accompanied the album. Austin, Texas-based Jean Caffeine does, in many ways, sound like a strange cross between Brenda Lee and Patti Smith. That might give you the impression that the music would sound really peculiar or strange...but instead the exact opposite is true. Geckos In The Elevator presents straightforward pop melodies delivered with some slightly loose bluesy threads...with the main focal point being Jean's casual, laidback vocals. Unlike the average twenty-first century musician who over embellishes their music to death, Jean keeps her tunes simple...using only the essential ingredients necessary in order to get the point across. Eleven groovy tracks here. Our favorites include "Lucky Penny," "Hey Austin," "Hugs," and "Revolving Door." Neat groove oriented pop with a conscience.
Camp Radio - Campista Socialista (CD, Kelp, Pop)
Not really sure why...but for some reason in the twenty-first century there seem to be very few bands who can effectively deliver really excellent hard driving pop music (?). There are lots of great pop bands out there of course...but few few who pack a mighty powerful punch like the guys in Camp Radio. It took several spins to sink in but we finally came up with a very good way of describing the music on Campista Socialista. These songs sound very much like a cross between The Young Fresh Fellows and The Chainsaw Kittens. Canada's Camp Radio is driven by the songwriting skills of Chris Page who has also previously been in the bands The Stand GT and The Glen Nervous Retraction. This album has a slightly rough sound that borders on low fidelity...making it sound like it could have been recorded in the late 1970s or early 1980s. This one's all about songs...and there are plenty of cool rockers here including "The Girl Who Stole My Motorbike," "I Have Designs," "Cosmic Fair," and "Turn Up The Radio."
Canned Heat - Live at Montreux 1973 (CD, Eagle Rock Entertainment, Rock/pop)
This concert was originally released on DVD in 2006 by the folks at Eagle Rock Entertainment. Obviously there was enough interest to warrant an official audio release. This is one hot sizzling recording. It captures the guys in Canned Heat playing live in 1973 at Switzerland's Montreux Jazz Festival. This album not only finds the band at the top of their game...but it also seems to effectively capture the early 1970s sound of rock music. Plenty of cool organs, driving rhythms, big guitars, and heartfelt bluesy vocals. Though this concert only featured ten songs the actual length of the show was well over an hour as the band took their time delivering these tunes to the crowd...allowing for plenty of spontaneity and improvisation. Cool blues boogie cuts include "On The Road Again," "Worried Life Blues," "Rock and Roll Music," and "Shake 'N' Boogie."
Captain America - The First Avenger: Music by Alan Silvestri (CD, Disney, Pop)
Captain America was a superhero who was popular decades ago. Now he's being reinvented in the twenty-first century as a real motion picture hero...and folks seem to be embracing him once again. This is yet another in a series of modern films featuring recreations of Marvel comic characters. The soundtrack for The First Avenger was composed by Alan Silvestri who films goers are already familiar with, as he has previously composed music for such well-known flicks as Back To The Future, Who Framed Roger Rabbit, G.I. Joe, Beowulf, Night At The Museum, The Polar Express and many more. This disc features 25 orchestrated tracks full of excitement and intensity. Silvestri tends to go for a big slick sound here that is in keeping with the exciting adventures of an action hero. The disc ends on a different note...the vocal track "Star Spangled Man" (written by Alan Menken and David Zippel and performed by The Metro Voices) is a throwback to songs that were popular in the 1940s World War II era. Captain America's resurgence couldn't have come at a better time. After all, what we really need right now to save our country (that is unfortunately in a perpetual state of decline) is a true SUPERHERO (!)...
Ben Craven - Great & Terrible Potions (CD, Desert Comb Music, Progressive)
Over the past few years there has been an incredible resurgence in the field of progressive rock music from the 1970s. We couldn't even count the number of bands who cite 1970s progressive rock bands as their major influence. But even more recently there has been an even stranger phenomenon...an increasing number of artists are not only influenced by the sound...but are rather focused on recreating the exact ideas and sounds to a T. Australia's Ben Craven fits into the latter category. Craven is the ultimate one man band. He wrote, recorded, arranged, and produced everything on Great & Terrible Potions. The album recalls a host of artists from the past...but we can hear particular similarities to Greenslade and Uriah Heep (much more the former than the latter). But some of the cool spacey guitar playing sounds straight out of Todd Rundgren's Utopia. In the grand tradition of 1970s progressive rock, the album contains both instrumentals and vocal tracks. And topping it all off is fantastic cover art provided by none other than Roger Dean. The sleeve even includes a foldout poster/lyric sheet. Ben obviously spent a great deal of time writing and recording these tracks. The attention to detail is truly impressive. Listening to this is like hearing a group of British 1970s musicians using the latest technology to record their music. One of the more intriguing progressive albums of the past few years...
Dallas - Sleeper's Entertainer (Double CD, Seksound, Pop)
We've been big fans of bands on Estonia's Seksound label ever since we started receiving releases in the mail several years ago. Sleeper's Entertainer is a cool double CD set that includes two albums recorded in the past. The first disc features nine cuts that were recorded from 1997 to 1998 while the second disc features nine tracks recorded in 1995 (as well as one tune from 1993). The folks in Dallas write and record music that could best and most accurately be described as underground pop. The songs have slight playful qualities and feature really cool arrangements and vocals that are often drenched in effects. Some of the tracks sound influenced by the 1960s mod era while others remind us somewhat of 1980s new wave artists from Great Britain and the United States. There's a lot to take in here...and almost every track has something credible to offer. Housed in a beautiful foldout cardboard sleeve. Yet another totally pleasing release from the folks at Seksound...
Darling - White Is Night b/w Mako Sica (7" vinyl single, Cardboard Sangria, Pop)
We rarely download anything...and we never play vinyl at this point in time (mainly because it's such a hip thing to do and we prefer to remain as unhip as humanly possible). As such, we're covering this one based totally on what we've heard in the past. The folks in the totally cool band Darling have released this beautifully packaged 7" vinyl single (on hot red vinyl) and it comes complete with a download card. So you can either be way too cool and spin the 45 or not-quite-as-cool and download the tunes. The folks at Cardboard Sangria always release nifty and credible things...and this one should be no exception to the rule. Hopefully we'll take the time to download these tracks in the near future. Until then...we're going to go ahead and recommend this one anyway simply because...we can.
Ding Dong
Your wish is
Dead.
The Devil's Double - Original Motion Picture Soundtrack: Music Composed by Christian Henson (CD, Lakeshore, Pop)
This film seems to be getting mixed reviews. The story revolves around a man who plays a double for Uday Hussein (who is one of Sadam Hussein's sons). But the man later realizes that the real son is a sadistic psychopath...and he tries to escape the situation. Considering the nature of the story, we were expecting the music to sound a bit less...American (?) overall. But seeing as how we haven't seen the film, we can't say how the music Christian Henson has composed fits in with the visuals. These tracks are, for the most part, orchestrated and involve lots of technology. The ninth track ("Liberation") seems out of place...out of nowhere a dance track with vocals suddenly appears. What's even stranger is that it only lasts just over a minute (!) and then disappears. There's a lot to take in here...twenty-eight tracks in all... We'll have to see the film before drawing any further conclusions on this one...
The Devil Whale - Teeth (Independently released CD, Pop)
For whatever reason (we're not quite sure), we rarely hear bands from Salt Lake City, Utah...so we were curious about this album not only because of the geographic location of the band members but also because of the provocative name. Teeth is the second full-length release from The Devil Whale. The band is comprised of Brinton Jones, Jake Fish, Cameron Runyan, Jamie Timm, and Wren Kennedy. Jones (the chief songwriter) writes songs that have all the melodic finesse of classic pop songs from the past...but the music never comes across sounding dated or retrospective. Pop fans will find plenty to love here. These smart guitar-driven tunes feature wonderfully resonant melodies, smart lyrics, and exceptional vocals. Ten kickass tracks here including "Golden," "Magic Numbers," "Barracudas," and "The End (Isn't Coming)."
Doctors serve no real
Purpose.

The government is the
Enemy.
Teachers are our
Enemies.
Families are our
Enemies.
Children are our
Enemies.
Mankind is the
Enemy.
Forty Winks - Bow Wow (CD, End Sounds, Pop)
What undoubtedly stands out most initially about this release are the photos on the front and back cover of a man wearing nothing but a sheer nylon body suit (?!?). Strange images to be certain...the back cover is made even more peculiar by the fact that the man is standing in front of a trailer and is being held on a leash by another man. We had no idea what to expect from the music...but for some reason we were surprised at how normal and accessible this band's music is (?!). The guys in Italy's Forty Winks play basic guitar-driven pop/rock with a heavy emphasis on melodies and lyrics. Instead of having an artsy noisy sound that would only appeal to youngsters, the band's songs are somewhat classic in nature...and could very easily appeal to a wide cross section of listeners. To be an Italian band these guys have a decidedly American sound. Twelve cocky pop tracks here including "Beneath Her Feet," "I Feel Dead," "Somersault," and "Ain't Good Enough."
Shelly Fraley - Into The Sun (Independently released CD, Pop)
Nashville, Tennessee's Shelly Fraley is yet another up-and-coming artist using cable television shows as an important outlet to get her music heard. And she's been having a great deal of success doing this. Thus far her tunes have already been featured on Private Practice, One Tree Hill, Plain Jane, Army Wives, and Pretty Little Liars. It's no wonder people seem to be lining up to use her songs in their shows. Fraley writes and records the kind of smooth smart accessible modern pop that urban twenty and thirty somethings just love. Her songs are smooth and very melodic...and she's got a fantastic voice that really pushes the music to another level. Okay sure...there are lots of artists out there whose music is more unique and challenging. But if you're looking for something cool to listen to that doesn't require a lot of thought...or if you just want to get into a good frame of mind...well then, Into The Sun could very well be your next favorite album. Ten classy cuts here including "Sway," "Come On, Let Go," "Holdin Steady," and "I Don't Know." Top pick.

Generators - Last Of The Pariahs (CD-R, Jam, Rock/pop)
Remember the onslaught of buzzsaw power pop bands from the 1990s whose music was driven by catchy vocal melodies and unrelenting fast rhythms? Well those days don't have to be over folks...because the guys in Generators are still around to put you right back where you started from. And the best part is...these guys are really good at what they do. So instead of sounding like a band rehashing the past they come across like a group of good guys who just genuinely love playing music. Hard to believe these fellers have been together since 1997 because they play with the unbridled enthusiasm of a band just starting out. Nothing but gutsy pop/rockers here injected with plenty of megahooks. Our favorites include "Angels Looking Down," "Condition Red," "Chains of Darkness," and "United Like Brothers."
Glambilly - White BBQ Sauce (CD, Saustex Media, Pop)
Every once in a while a band comes along with a name, image, and sound that all fit together so seamlessly that you can't believe it hasn't been done before. Glambilly is one such band. The band name is a perfect match for the image and sound. Just as the name implies, these guys combine elements from glam music with rockabilly...and the results are indeed impressive. The band is comprised of Hans Frank (bass, keyboards, percussion, vocals), Danny Aaron (guitars), and Tony Gloria (drums). Despite what you might think, this band is far from being a novelty act...mainly because these guys can really play their balls off and they've got some great instantly catchy tunes. Hard hitting pop/rock cuts include "City of Angels," "Memories," "I Must Be The Devil," and "Firefly."
Gold Beach - Habibti (Independently released CD, Progressive pop)
Gold Beach is the Austin, Texas-based duo comprised of Michael Winningham and Tony Daugherty along with some additional friends lending their support. These guys have a sound that is decidedly different from what people normally expect from Austin. The strangely-titled Habibti features subtle moody progressive pop with a slightly orchestrated sound. The tracks on this album are soft and slow...methodical...and ultimately very personal. Artists backing Michael and Tony on these tracks are Jeremy Gomez, Carlos Orozco, Nicole Kern, Andy Sharp, and Henna Chou. This album is anything but standard pop fare. Instead of canned formulas and familiar lines, Winningham and Daugherty write strangely reflective winding melodies that are embellished with just the right ingredients. Their vocals are somewhat hushed and fragile. At some points, this music reminds us ever so slightly of Pink Floyd from around the time of Meddle and Dark Side of the Moon. Eleven truly cool cuts here including "Habibti," "Hands of Ether," "Everyone I Know" (a particularly strong cut), and "Diving Bell." Cool resilient music with a difference. Top pick.

The Golden Seals - Increase The Sweetness (CD, Zunior, Pop)
Regular readers are well aware of the fact that we're really, really, really into Canadian artists these days...mainly because the country seems to be producing the cream of the crop in the areas of pop and rock music. Gone are the days when the United States was leading the pack. In the twenty-first century it's CANADA all the way. We unfortunately missed out on the first two albums from The Golden Seals (Storybook Endings and No-Hitter). Accordingly this, the band's third full-length release, serves as our introduction. This band is the project driven by the songwriting skills of Dave Merritt...a young man who is quickly finding his music warmly received by critics and fans alike around the world. Dave writes and records pure pop in the vein of classic artists like Squeeze, Teenage Fanclub, The Beatles, Pearlfishers, and Nick Lowe...without ever sounding too much like any of them. Merritt has a great knack for coming up with wonderfully resonant melodies and cool subtle hooks. And he has a voice that is tailor made for the style of songs he writes. Music fans wanting a pure dose of smart pop with get a major kick out of the tracks on Increase The Sweetness. Nothing but pure effective melodies here delivered with true class and style. Nine kickass cuts including "Wetsuit," "The Year Things Fell Apart," "Civil Unrest," and "We're Doing Something Right." Highly recommended. TOP PICK.

Daniel Goodman - Cold Wind (Independently released CD, Pop)
Nice, smooth, resonant classic pop in the vein of classic artists like Richard Thompson, Leonard Cohen, and Bob Dylan. Daniel Goodman surrounds himself with some of the best musicians out there on this album...including Anton Fier, Adam Levy, Arthur Kell, Tony Scherr, Jon Cowherd, and Larry Saltzman. Cold Wind presents ten slick guitar-driven pop tunes that are driven by Daniel's cool deep vocals. This is one of those albums that could--if enough people heard it--transform Goodman into a major celebrity. Smooth hummable cuts include "When the Cold Wind Blows," "Pine Ridge," "Such A Fine Day," and "The Lady & The Ship."
Greenslade - Live 1973-1975 (CD, Angel Air, Progressive rock)
This CD has been released in advance of the band's plans to reunite in 2012. Greenslade was one of the really cool progressive British bands in the 1970s who didn't achieve the recognition they deserved...more than likely because other bands just seemed to be hogging the spotlight. But make no mistake, this band was one of the best...and their fans remain devoted even to this day. Live 1973-1975 contains the only live recordings from the band during that time period. The first four cuts ("Sundance," "Drowning Man," "Feathered Friends," "Melange") were recorded in 1973. The remaining five ("Joie De Vivre," "Bedside Manners Are Extra," "Sundance," "Red Light," "Spirit of the Dance") were recorded in 1975. Considering the time period, the sound quality of these recordings is actually quite good. We unfortunately never got to Greenslade in concert so this is the next best thing. An excellent reminder of one of the more neglected yet incredibly important British bands of the 1970s.
Handsome guys
Are ugly
Inside.
The things in your head
Should stay in your
Head.
Heavy Pedal - Works For Organ (CD, Navona, Organ/instrumental)
Considering how prevalent the organ is in so much rock and pop music, you'd think that more folks would be interested in hearing real, authentic organ music. But for whatever reason, the average popular music fan seems to love organ when mixed with guitars, bass, and drums...but never by itself or as the main instrument. Perhaps it's because they associate it with religion and churches (?). In any event, the folks at Navona seem to have made a smart marketing decision...calling a collection of organ pieces Heavy Pedal...which should hopefully draw the attention of rockers and popsters. We've been fans of pipe organs for years--an entire shelf of our library is taken up with organ music. So we didn't need any prodding or convincing, we were already big fans. But for those who were or are not or who have not been properly exposed, Works For Organ is an excellent introduction to the world of organ music. Eleven tracks are presented by some composers who, unfortunately, aren't too well known...at least not yet. As with all Navona releases, the sound quality is superb. Hopefully this collection will turn lots of folks onto this often overlooked genre...
Rebekah Higgs - Odd Fellowship (CD, Hidden Pony, Pop)
Canada's Rebekah Higgs reminds us in many ways of Georgia Fields. That's quite a compliment, of course...because Fields is one of our top favorite artists of the twenty-first century. Higgs released her debut self-titled album in 2006. After taking somewhat of a break from recording she spent the new few years touring and fronting the band Ruby Jean...before going went back into the studio with Brian Deck to record Odd Fellowship is just two weeks. Quite a feat considering how precise and meticulous these tracks sound. Rebekah has a wonderfully warm resonant voice and her songs have that strange magical magnetic quality that draws us to Ms. Fields' music. The words and melodies are smart and focused...and the arrangements fit the songs to a T. This young lady is doing everything right. Ten killer tracks here including "Little Voice," "Lazy Morning," "Shoop," and "Drunk Love." Top pick.

Arty Hill - Another Lost Highway (Independently released CD, Americana/pop)
Really cool direct simple goodtime Americana pop from Maryland's Arty Hill. Mr. Hill writes and records surprisingly direct music that could easily be appreciated by millions upon millions of listeners. His songs have a cool genuine spirit and he sings with the conviction of a man who is intent on making sure his listeners are having a great time. Plenty of cool guitars, pedal steel, and fiddles here giving these pop tunes a slight country edge. But it is ultimately Arty's warm inviting vocals that make his music so special and pleasing. Some of Hill's favorite artists include Bill Monroe, The Rolling Stones, Sam Cooke, Hank Williams, and James Brown...and we can hear traces of all of these (and more) in his music. Twelve classy tracks here including "Roll Me A Song," "Mae Dawn," "12 Pack Morning," and "The Last Time I'll Ever Go Away." Real heartfelt stuff with soul.
Nothing
Has ever been
Invented.
Kites With Lights - Cosmonauts (Independently released CD-R, Pop)
The folks in Kites With Lights return with their light melodic 1980s inspired synth pop. Cosmonauts should please the band's fans as well as bring in legions more. These folks have a sound that is something like a cross between New Order and Joy Electric (more the former than the latter). The beats are steady and danceable...the keyboards drift by like heavenly clouds...and the hushed vocals are straight out of the late 1980s. But instead of playing for older fans who love the music from their past, these folks seem to be playing for a younger crowd...those folks who like the sound of the past but want their music updated with a more current sound. This album is a cool smooth spin...featuring melodic tracks like "Cosmonauts," "This Stuff," "The Lonely Night," and "Next Time."
Chris Letcher - Spectroscope (CD, 2 Feet Music, Pop)
The second full-length release from London, England's Chris Letcher. Chris released his first album (Frieze) in 2007 and followed it up with an EP (Harmonium) in 2008. Because both of these discs received so much praise he probably opted to take his time recording the follow up. The time was well spent as Spectroscope is a resounding success. Letcher writes and records complex modern pop music with a heavy emphasis on recording techniques and arrangements. His songs would already be strong without all the overdubs and instrumentation. But unlike some artists who bury their tunes in complexity Chris uses just the right ingredients that make the listener pay more attention to the actual vocal melodies. These songs sound deceptively simple at times and occasionally recall A.C. Newman (The New Pornographers)--even the vocals are slightly similar. This is not formulaic pop music. Chris writes smart, intricate songs with interesting lyrics and exceptional melodies and then obviously spends a great deal of time getting the songs to sound just the way he wants them to. Twelve blissful tracks here and there's not a bad one in the bunch. Nothing but keepers here. Truly outstanding stuff. TOP PICK.

Little Foot Long Foot - Oh, Hell (Independently released CD, Pop)
What undoubtedly stands out most initially about this album is the packaging. Talk about going green...this disc is housed in a thin wooden sleeve carefully stapled together with a very simple drawing of a woman with branches growing out of her head. The sleeve is cool...but the music contained on the CD is even cooler. The folks in Little Foot Long Foot aren't playing soft and subtle organic pop. These folks are rockers and they've come up with some killer tunes. Oh, Hell presents ten nifty guitar-driven pop/rockers...and they all have something tangible to offer. Plenty of smart guitar riffs splattered throughout...the rhythm section is as tight as skunks...and the female vocalist has a truly gripping voice that provides the perfect focal point. Plenty of great tracks here including "Nothing," "Neko Case Hate Fucks Kurt Cobain" (a particularly strong cut), and "Sensual Pounding."
Loops + Topology - Airwaves (Independently released CD, Experimental)
We've all heard loops albums and too many tedious recordings incorporating snippets of speeches and various people talking. The idea has been used to death and is normally not very interesting. But there are always new ways of doing things out there in the world. Thus, the folks in Loops and Topology have achieved the impossible. They have made an album full of talking loops into something tangible, creative, and ultimately outstanding. What makes this album so different from the rest is that these folks seem to let the words and inflections direct the music. So instead of hearing a bunch of generic music with talk dribbling over the top...what you get are audio snippets that are strangely and acutely tied to the music being played. It's an interesting idea and one that works surprisingly well. If you liked the basic idea of My Life In The Bush of Ghosts but found that it got tiring very fast (that's our opinion anyway...sorry David and Brian)...these folks have taken the idea ten steps further and created something totally credible. Puzzling and thought provoking stuff.
Better to have lost
Than to have
Won.
Elliott Miles McKinley - String Quartets (CD, Navona, Classical)
The folks at Navona really hit the target dead center in babysueland this month--releasing not only a collection of pipe organ music (a genre we're crazy about)...but also this delightful collection of string quartet compositions by Elliott Miles McKinley. On this album, McKinley's music is played by Prague-based The Martinu String Quartet who perform String Quartet Numbers 4, 5, and 6. Intriguing recordings here...and we would say essential for anyone who has ever appreciated string quartets. Intricate, moving, sometimes peculiar, and ultimately emotional...this album is an excellent introduction to Elliott Miles McKinley. Absorbing from start to finish.

Mittenfields - The Fresh Sum (Independently released CD EP, Rock/pop)
Written on the outside of the envelope containing this CD were the words "For fans of Justin Beiber's hair, Lindsay Lohan's wrongful convictions, and the 1990s." With a handwritten blurb like that how could we not cover this cool little EP? Actually we would've covered this disc anyway...because the folks in this band write and record some truly cool gripping modern pop/rock with a difference. Unlike most pop bands these folks pack a mighty big power punch. No light and cute three minute throwaway wonders here. These folk write good songs...but they know how to let spontaneity kick in and drive the tunes to anther dimension. When these folks get going they can really belt out some heavy sounds. Five killer tracks here including "Mixed Signals (On The Rocks)," "My Mind Is An Avalanche," and "Swim In A Tight Parallel." Cool stuff...heady and quite intense.

Myrick / Peacock - Myrick / Peacock (Independently released CD, Country/pop)
Some readers out there may very well have an aversion to much of the super glossy country/pop slop coming out of Nashville these days--and to be certain there are plenty of good reasons to be averse. There are lots of artists in Nashville these days churning out some pretty horrible dribble designed to please the ignorant masses. On the first listen, we were trying to figure out whether or not this duo fit into that category (?).. It took a few spins, but we finally decided that Alice Peacock and Danny Myrick aren't creating the kind of phony fake music Nashville is known for. True, these songs do have that "Nashville sound"...but they're not so glossy and layered that the music doesn't sound human. Peacock and Myrick seem to have the good sense to present their songs relatively simply...allowing the listener to focus on the vocals and lyrics. Songs are ultimately what makes this album stand out. These mid-tempo toe tappers are a pure feelgood experience...and for some reason we get the impression that these two are making music mainly because that's what they love doing. Ten nifty tracks including "What Life's About," "Great Big Love," "Sooner or Later," and "In All Things."
Optimism
Has a way of
Burning out
Fast.
Pallers - The Sea of Memories (CD, Labrador, Pop)
Pallers is the Swedish electronic duo from Stockholm, Sweden comprised of Johan Angergård (Club 8, Acid House Kings, The Legends) and Henrik Mårtensson. The pair released their debut EP Humdrum in 2008 and have since amassed a devoted legion of fans. If you're not paying close attention, you may mistake these guys for another generic 1980s retro band. But there's far more to the music than that. While Johan and Henrik's music is anchored by some cool keyboard sounds, their songs are much more orchestrated than your average 1980s techno band. And the vocals...are absolutely heavenly. A great deal of time was obviously spent recording these tunes....the attention to detail is staggering. In the end, however, it is the songs themselves that make The Sea of Memories such a rewarding spin. Ten precise cuts here that all hit the target. Our favorites include "Another Heaven," "Years Go, Days Pass," and "Nights" (that last track is mesmerizing). Top pick.

The Piney Gir Country Roadshow - Jesus Wept (CD, Greyday, Pop/country)
Talk about an infectious album (!). The Piney Gir Country Roadshow is the six person group comprised of Angela Penhaligon, Garo Nahoulakian, Simon Byrt, Dave Howell, Dave Fisher, and Ian Kellett. Modern country pop has gotten such a bad name over the past few years mainly due to the onslaught of processed cheese artists coming out of Nashville--most of which sound exactly the same. As such, these folks have a refreshingly real and genuine sound that combines elements of country music with underground pop. The band's sound is upbeat and ultimately danceable and could easily appeal to young and old fans alike. Thirteen crafty unique tracks here including "40 Days & Nights," "Lucky Me," "Dog 'n' Bone," and "Pray I Never Wake To Tell."
Planet Z Featuring Susan Aquila - Music by Rob Tomaro (Independently released CD, Instrumental/pop)
Most folks probably aren't familiar with Susan Aquila's name...but they have undoubtedly heard her before. After all, this extraordinarily talented electric rock violinist has played with a wealth of well-known celebrities including Paul McCartney, Billy Joel, Elton John, Led Zeppelin, Metallica, and Britney Spears...and that's just the beginning. But on this album with her band Planet Z...Susan gets to really loosen up and let the music flow. Music by Rob Tomaro features some really choice instrumentals. Some are slightly bluesy, some jazzy, and some tread into the harder rock arena. But no matter what style she's playing, Aquila always seems to be on top of her game. Her playing is fluid and exacting...at times so blindingly fast that it's difficult to keep up. Seven meaty cuts here including "Bombay Express," "For Mehera," and "Horizon's Edge."
Pretty girls
Are dumb like
Squirrels.
No physical problems.
No mental problems.
No financial problems.
No real problems
At all.
QuarterAcreLifestyle - 3 (Independently released CD, Pop)
We haven't heard from the folks in QuarterAcreLifestyle in quite some time so we were pleasantly surprised to receive 3 in the mail. This band is the New Zealand-based trio comprised of Tony Masterantonio and brothers Cameron Pollock and Aaron Pollock. These fellows compose and record challenging instrumental music that reminds us of some of the more adventurous groove-oriented bands of the 1990s (think Grassy Knoll perhaps?). This is a short album that clocks in at just under 30 minutes. But in terms of substance, you get loads. These seven tracks are smart, exciting, and ultimately very delicious. Our favorite cuts include "ManisRobot," "BrokenHeartsInRetrospect," and "BatteriesNotIncluded."
Reigns - The Widow Blades (CD, Monotreme, Pop)
At a point in time when there is so much forgettable throwaway music in the world, it's refreshing to hear a band like Reigns. Someone at the Monotreme label deserves an award for unusual provocative writing. The press release that accompanied this CD only lists the musicians in the band as "Operatives A & B" and then goes on to describe how the musicians traveled to different locations the widow Milicent Blades visited before she disappeared during the blizzard of 1978 (apparently the musicians generally like to record their albums in peculiar and awkward locations). The story behind the music is strange...but the songs on this album are actually rather smooth, calming, and reflective...filled with intelligent lyrics...and generated by some wonderfully well-thought-out melodies. It's difficult to come up with any appropriate comparisons here because these folks seem to be operating in their own unique universe. The Widow Blades is one of those magical albums that will hold up to hundreds of repeated spins. These super smart dreamy compositions tread the line between art and pop. Fantastic stuff, executed to perfection. TOP PICK.

JF Robitaille - Calendar (CD, Blue Cardinal, Pop)
Montreal, Canada's JF Robitaille has already had a few ups and downs in his career thus far. Robitaille initially started off as a solo artist before making quite a splash among lots of folks as a member of the band The Social Register. His solo stuff eventually caught the attention of Nona Hendryx who signed him as an artist on her Rhythmbank label. But the sprint of success was short lived. After his next EP (The Blood In My Body) was issued he recorded an entire album but it was never released because the label folded...leaving the album in legal limbo. But rather then be outdone, Robitaille forged ahead. Calendar will no doubt be warmly received by JF's fans and bring in many more. These soft pensive tracks feature smart melodies and intelligent lyrics driven by the gentle sound of an acoustic guitar and heartfelt vocals. Considering his previous success, it would be very easy for this guy to simply record predictable super polished pop that could appeal to the masses (the quick path to success). But instead...Robitaille has chosen to retain artistic integrity and record music that comes from the heart instead of digging for gold. Thirteen cool introspective cuts here including "Modern Love Song Pt. 1," "For Better or Worse," "Close To Love," and "Some Of Us."
Rockpile - Live at Montreux 1980 (CD, Eagle Rock Entertainment, Pop)
Like North Carolina's Sneakers, Rockpile was a band that was pivotal mainly due to the solo careers it helped spawn. This band was driven by the songwriting skills of Dave Edmunds and Nick Lowe, both of whom have enjoyed long and prosperous solo careers. But Rockpile was the band that initially catapulted them to fame. The band had a very basic raw sound that was pure rock and roll and it seemed to resonate instantly with fans. This is a live recording of the band playing in 1980 at the Montreux Jazz Festival in Switzerland. It's a piece of history, it is, it is... Hearing these guys charge through sixteen tunes with all of their youthful energy intact, this was obviously one pure feelgood event. Exciting cuts include "Sweet Little Lisa," "So It Goes," "Girls Talk," "Let It Rock," and "Let's Talk About Us." A must for Rockpile fans as well as anyone who ever appreciated Edmunds or Lowe. Top pick.

Rococo - The Firestorm And Other Love Songs (CD, Angel Air, Progressive pop)
The second full-length collection of music on the Angel Air label from Great Britain's Rococo. These guys had three singles in the 1970s that did rather well ("Wildfire," "Ultrastar," "Follow That Car") but no record company was willing to release a full-length album at the time because the band's music was apparently not easy to categorize and pigeonhole. If these guys had been together in the twenty first century, their music probably would have been much more warmly embraced (considering how many popular underground bands take the basic approach of merging and melding various styles). The band was comprised of Roy Shipston, Ian Raines, Rod Halling, Clive Edwards, and John "Rhino" Edwards. Our guess is that these guys eventually threw in the towel because they were tired of playing for little or no money and getting little or no help from any credible companies. Sad in many ways, because the two albums on Angel Air are proof that Rococo was a unique band with a different approach...and some very substantial songs. Thirteen smart tunes here including "Baby J," "Follow That Car," "Ultrastar," and "The Hollywood Brats."
Gordie Sampson - Almost Beautiful (Independently released CD, Country/pop)
Up to this point in time, Gordie Sampson probably makes most of his money from other artists covering his songs. His tunes have already been recorded by mega-superstars like Carrie Underwood, Keith Urban, Little Big Town, and Faith Hill. What doesn't surprise us in the least is that Sampson's own recordings are far superior to any of the music being created by any of those celebrities...mainly because the songs come across sounding genuine and real. Gordie currently splits his time between his hometown of Cape Breton, Canada and Nashville, Tennessee (where he has made many important contacts). We had to spin Almost Beautiful several times before we realized the remarkable similarity to Elvis Costello. If you take away the subtle country-tinged sound, many of these pop-oriented cuts bear a striking resemblance to Costello's songs. Even the vocals are similar. Eleven cool acoustic-guitar driven pop cuts here including "Thank My Lucky Stars," "Fear of Flying," and "What Will They Say." This guy is bound to be a major contender in the years ahead. Solid and substantial stuff.
Shuteye Unison - Our Future Selves (CD, Parks and Records, Progressive pop)
Talk about evolution. Since we last heard from the folks in Shuteye Unison things have obviously changed quite a bit. And fortunately all of the changes are positive. We liked the band's last release, but it didn't prepare us for Our Future Selves. This album is more melodic...much more focused...and overall much more accessible. These songs are basically pop but they are certainly not formulaic. This album could be compared in some ways to The New Pornographers but that would only give a slight indication of where these folks are coming from. We were initially impressed that the handwritten note included in the package was scrawled on a library card (definitely added a nifty touch)...but the songs are what ultimately blew us away this time. Housed in the traditional eco-friendly Parks & Recreation brown cover, Our Future Selves is an exceptionally rewarding album chock full of smart modern pop. Our favorite tracks include "Be Kimball," "Swear Words," "War Feathers," and "Century M." An easy and obvious TOP PICK.

Tamper with things
That are supposed to be
Resistant.

People don't
Think because
People can't
Think.
The Weather Station - All Of It Was Mine (CD, You've Changed Records, Folk/pop)
Beautiful, soft, gentle, introspective folky pop with brains. This is the second full-length release from Canada's The Weather Station--the band created by Canada's singer/songwriter Tamara Lindeman. When we saw that Tamara recorded this album with Daniel Romano we had a feeling it was going to be something special (Romano is one of our top favorite artists of the past year). All Of It Was Mine is a wonderfully free-flowing album. The main emphasis is on vocal melodies and lyrics. As such, Romano and Lindeman made the wise decision to keep the arrangements rather simple and sparse...which allows listeners to focus on the main ingredients. Tamara has a truly beautiful voice...she never comes across sounding forced or phony. Housed in yet another beautiful cardboard sleeve (courtesy of those cool folks at You've Changed Records)...this is a fantastic album that will surely stand the test of time. Ten pensive tracks including "Everything I Saw," "Trying," "Yarrow and Mint," and "If I've Been Fooled." TOP PICK.

Wiretree - Make Up (Independently released CD, Pop)
Austin, Texas music has changed drastically over the past two decades. Whereas the city was once home to some of the loudest and weirdest bands on the planet, nowadays we're hearing more pop and blues than hard rock coming out of Austin. Wiretree is a surprisingly accessible band playing extremely polished and direct pop music that features catchy melodies and persistent driving beats. The band started out as the one man project created by singer/songwriter Kevin Peroni. After his 2007 album (Bouldin) was warmly received, Peroni opted to flesh out the band by inviting Joshua Kaplan (guitar), Rachel Peroni (bass), and Daniel Blanchard (drums) to join. For this album these folks apparently opted to take a more direct and simple approach...keeping overdubs to a minimum and going for a sound that more closely resembled the band playing live. This band has an incredible word-of-mouth following on the internet and it's easy to see where. These smart, catchy, vibrant tunes are immediately familiar and they hold up to many repeated spins. The more we hear this one the more impressed we are. Killer pop cuts include "Make Up," "Tonight," "The Shore," and "Dakota." Top pick.

Woody Witt - Pots and Kettles (CD, Blue Bamboo Music, Pop)
Of all the instruments in the field of jazz, for some reason the saxophone seems to be the instrument most suited to the genre. It could because of the basic sound of the instrument or the creative fluid lines that the sax makes possible. Saxophonist and composer Woody Witt uses his skills and talent to take basic jazz ideas from the 1950s and 1960s and bring them up to date in the twenty-first century. Pots and Kettles is his eighth full-length release as a bandleader...and it's a keeper. This beautifully executed album features ten smooth groovy cuts that are seductive, sensual, and vibrant. Joining Witt on these recordings are Gary Norian (piano), Mark Simmons (drums), Anthony Sapp (bass), and special guest Chris Cortez (guitar). It's no wonder that so many folks are praising this man and his music. Cool groove-oriented cuts include "Pots and Kettles," "Heart First," "Just Because," and "Never Very Far."

Joon Wolfsberg - Made In USA (CD, Cow Universe, Pop)
Germany's Joon Wolfsberg has a decidedly American sound and style...so it seems particularly appropriate that she should call her new album Made In USA. We went to Joon's web site to get more information (the CD arrived in an envelope with no accompanying materials)...but because we can't read German we were unable to digest much of the text. No matter. This young lady has an extremely slick commercial sound that should please just about anyone into radio pop or popular internet downloads. These tracks are driven mainly by Wolfsberg's acoustic guitar. Some are upbeat pop while others are more subdued and pensive. Joon's got a great soulful voice that is warm and real. Twelve user-friendly cuts here including "Tonight," "Old Shoes," "Blind Melon," and "Black and Grey."
A
Aaron & Andrew - To be brave
Nasar Abadey & Supernova - Diamond in the rough
Abstract Artimus - Rite of passage
A Cat Called Cricket - When leaves fall
Afternoon Naps - Summer gang 7"
Aimee Allen - Winters & mays
All The Apparatus - All The Apparatus
Also - Music belongs in the background
Bobby Alu - Take it or leave it
Ancient Astronauts - Into bass and time
Mike Angus - Hymns
Flo Anito - No dustbunnies
Anti-Social Music - Is the future of everything
Arvo Zylo - 333
Astronauhalis - This is our science
Average White Band - Live at Montreaux 1977
Axess - Fusion

B
Baby Baby - Money
Backsliders - Rock and roll show
E.G. Bailey - American afrikan
Bad Co. - Live at Wembley
Bamboo Kids - The way things are
Barbarellatones - Confessions of a teenage prostitute
Stephen Barber - Astral vinyl
Ray Barnard & The Reverberation - Tinted windows to the soul
John Bartyl - Finally
Beastly - Songs From The Motion Picture
Bedhed and Blondy and the Sleepwalkers - Nuthin'...
Philip Bell - Since
Bemydelay - Totheotherside
David Berkeley - Some kind of cure
Berrys - Fairmount station
Mark Berube and the Patriotic Few - June in Siberia
Better Luck Next Time - A lifetime of learning
Beware of Safety - With Chakotay at the Helm b/w Cut into stars
Black 100s - Fins
Black Out - Tap tap
Blank Pages - Absolute uncertainty
Blind Willies - Needle, feather, and a rope
Danielle Bloom - Meet me in the middle
Boy With A Fish - I put my tongue on the window
Jesse Brewster - Jesse Brewster
Bree Bruns - Bree Bruns
Broken Poets - Broken Poets
Del Bromham - Devil's highway
Rachel Taylor Brown - World so sweet
Brulee - New beginnings
Bunky Moon - Schtuff we like
Bunnygrunt - "Just Like Ol' Times" "Young Abe Lincoln" b/w "He's About A Leaver"
Jerry Burgan - Reflections, songs & stories
Frank Butrey - Malicious delicious
Buxter Hoot'n - Buxter Hoot'n
David Byrne - Ride, rise, roar
C
Call Off The Search - What doesn't kill us...
Patrick Campbell-Lyons - The 13 dali's
Rob Carlton - Seven thunders
Carpenter - Sea to sky
Cavemen Go - Someone's always dying to break my heart
Ceaser Pink & The Imperial Orgy - Four legs good two legs baaad!
Ceremony - Original motion picture soundtrack
Dylan Champagne - Love songs of the apocalypse: Volume 1
Chansons - At the chateau
Chocolate Horse - Beasts
Cinema Cinema - Shoot the freak
Clara May - Hush
Clutters - Breaking bones
Paul Coady - Driftin' years
Turner Cody - Gangbusters!
Buckman Coe - By the mountain's feet
Thomas Comerford - Archive + spiral
Company Car - Stop hitting yourself
Steve Conn - Beautiful dream
Scott Cook - Moonlit rambles
Copernicus - Cipher and decipher
Counter Punch - Dying to exonerate the world
Counter Riot - Punk funk kfugato!
Annie Crane - Jump with a child's heart
Crawl - Tangles
Jay Crocker - Jay Crocker
Billy Ray Cyrus - I'm American
D
Daddy Lion - Daddy Lion
Damngivers - Damngivers
Dana and Lauren - Dana and Lauren
Dark Loft - Dark Loft
Ekendra Das - Ethnomusicology
Jenny Davis - Inside you
Arron Dean - MPLS
Dear Joe - Miles away
Deleted Scenes - Young people's church of the air
Details - Lost art
Dikta - Thank you EP
District Attorneys - Orders from...
Doctors & Dealers - Every sinner has a future
Dogs and Bones - 2.1
Alberto Donatelli - Non calpestare il mio giardino
Justine Dorsey - Colorwheel
Dotson Moon - 4am
Drawn From Bees - Cautionary tales for the lionhearted
Ryan Driver - Who's breathing
DTES - Lost and gone forever
Dubioza Kolektiv - Wild wild east
Duchess Leo - Golden gray
Dunn Boys - Volume 1
Duomarine - Depth of sound
Brennan Dylan - Bullet ride
E
Eksi Ekso - Eksi Ekso
El Ebo - Oxford basement collection
Elemental Zazen - Nothing to lose but change
Elements of Jazz - Elements of Jazz
Eleven Dollar Life - Shatter the Silence
Empirates - Pretentiously awesome
Encore - Fred fried and core0
Eulogies - Tear the fences down
Eureka California - Modern Times 7"
Evaline - Patterned
Everybody Wants To Be A Cat - Disney Jazz Volume I
Every Boy - Parachute mind
Extra Arms - In parallel
John Eye - Cannonicus 3.14
F
Joe Fahey - Bushnell's turtle
Falling Blind - Comets
Marc Farre - One hand on the night
Fat Shadow - Foot of love
Duncan Faure - Anthology
Favorite Shape Triangle - Against time
Femme Fatalitiy - That's it that's it
Fenech-Soler - Demons
Dodd Ferrell - Hide the world
Filmi - Xenith anon
Dan Fisk - Bruises from the backseat
Five Eight - Your god is dead to me now
FluiD - Duality
Foghat - Last train home
Forgotten Door - Unlocked
Fostar - Believe
Michael Fracasso - Saint monday
Casey Frazier - After autumn
Freezzas - Trdonja
Fried Goat - Bon appetit
Fuck Knights - FuKn live! Vol. 3
F-units - Alone in babylon
Eleanor Fye - Love stays on
G
Alekos Galas - Mediterranean breeze
Duke Garwood - Dreamboatsafari
Matt Gary - I'm just sayin'
Gathering Britannia - The bridge between
Gazpacho - Misse atropos
Howie Gelb - Alegrias
Giant Hand - Starting as people
Mike Gibbons - Marigolds: the Bangkok sessions
Robbie Gil - Save yourself
Glamour Kings - Front row seat to the end of the world
Glimpse Trio - 1985
Glitter End - Diva
Global Noise - A prayer for the planet
Glorie - Glorie
Gno - Cannibal tango
Dave Goddess Group - Something new
Barry Goldberg - It's all my vault
Googolplexia - "O" before "L," and only one "E"
Tom Goss - Turn it around
Grascals & Friends - Grascals & Friends
CS Gray - Shoot out the star
Gray Lions - Run wild
Dave Greenslade - Routes roots
Dottie Grossman & Michael Vlatkovich - Call and response
Luther Grosvenor - If you dare
Kris Gruen - Part of it all
Gryphon Labs - Modern mythology
Guitar - It's sweet to do nothing!
Gunslinger - Early volumes 1
Jeff Gutman - Through the night
H
Tianna Hall - Never Let Me Go
Hammer No More The Fingers - Black shark
Havknotz - Music life pain
HB3 - Magic circles
H Bird - Operation fascination
Herzog - Search
Mace Hibbard - Time gone by
Hickoids - Kicking it with the twits
High Fiddelityi - Tell me!
Hilife - Highlife
Himalayan Bear - Hard times
Eric Hisaw - Ghost stories
Hit & Mrs. - Mind split apart
Hit Back - Who are these weird old kids
Toni Hoffman Band - Humility
John L. Holmes - The Holmes stretch
Hoodwinked Too!: Hood vs Evil - Original motion picture soundtrack
Ted Hovis - Let it shine
Dan Hubbard & The Humadors - The Love show
Sam Humans - Life Free / Heligoats - Let loose
Hungry Kids of Hungary - Mega mountain
Hungryheart - One ticket to paradise
Hungrytown - Any forgotten thing
Jane Hunt - Violin venus
I
I Was Totally Destroying It - Preludes
Imaginary Cities - Temporary resident
In Bloom - all my potential
Information Superhighway - This is not the ending
INXS - Mystify
J
Jim Jacobi / Crap Detector - Prelude to the end of the dawn of destruction
Jennifers - Well intentioned world
Jenocide - Knee deep
Mary Jenson - Beyond
Melvin Jones - Pivot
Jookabox - The eyes of the fly
JSB - When all is said and done...there'll be a lot more said than done
K
K's - Red numbers rising faster
Ted Russell Kamp - Get back to the land
Benji Kaplan - Meditacoes no Vlolao
Karmacoda - Eternal
Eryan Katsenelenbogen & Andrei Ivanovitch - Classical meets jazz: Pictures at an exhibition
Brian Keenan - Today this year
Keeping Riley - Welcome fire
Kellarissa - Moon of neptune
David Franck Keller - A long way from minneapolis
Kentucky Thunder - 'Bout damn time
Chad Kichula - Killer
Andy Kim - I forgot to mention
King Kong Magnetics - Futuristic money makers
Ryan Kirby - Postcard from vermont
Libby Kirkpatrick - Heroine
Wes Kirkpatrick - Naps & nightmares
Kiseleff - A sound seal
Kissing Cousins - Unfortunate end
Kotodama - Dichotomy
L
Sofia Laiti - Like a road leading home
Imandra Lake - Ulistuslaulud EP
Laneous and the Family Yah - Scissors
La Res - Revolution
Last Act - Still Standing
Last Royals - Last Royals
Jerry Leger - Trraveling grey
Dorothy Leigh - A second chance
Lemonade Mouth - An original Walt Disney records soundtrack
Marissa Levy - 63 songs about joe
Mr. Lewis and the Funeral 5 - Delirium tremendous
Lick and a Promise - Come together in the morning
Lincoln Lawyer - Original motion picture soundtrack
Lincoln Lawyer - Music by Cliff Martinez
Steve Lipman - There's a song in my heart
Little Horn - Twelve EP
Trey Lockerbie - Light therapy
Donna Loren - Love it away
Donna Loren - Does elvis in hawaii
Carlo de Lorenzi - Four seasons in one recess
Love Crushed Velvet - Love Crushed Velvet
Lubec - Nothing is enough!
Gary Lucas & Gods and Monsters - The ordeal of civility
Duda Lucena Quartet - Live
Louie Ludwig - Nichevo
Ludwig Amadeus - Featuring Kes
Lunatic Soul - Lunatic Soul
Luup - Meadow rituals
Lydia Lunch & Philippe Petit - Twist of fate

M
Sarah MacDougall - The greatest ones alive
Mad Anthony / Yellow Belts - Split 7" vinyl single
Mad Anthony - ...I spent all my money on speed metal
Madison Square Gardeners - Teeth of champions
Magnuson - Crash of cassini
Tim Mahoney - Live from the sky
JD Malone & The Experts - Avalon
Mamuthones - Mamuthones
Jesse Manley - Devil's red
Manooghi Hi - Silence
Man Ray - Tokyo joe
Whitney Mann - The western sky
March Into Paris - Beautiful chaos
Carol Martini - Petals of the red magnolia
Daniel Masson - Frequencies
May Day Orchestra - Ota benga
McDuo - Works for flute and percussion
Patrick McGrath - When black is blue
Brendan McKinney and the 99 Brown Dogs - Best they can
Elam McKnight & Bob Bogdal - Zombie nation
Jocelyn Medina - We are water
Men In My Head - Men In My Head
David Michael - Low bid on a dream
Midget - City drop
June & Jean Millington - Play like a girl
Miniboone - Big changes
Jenn Mierau - Hush
Dan Miraldi - Rock n roll band
Miwa Gemini - Fantastic lies of grizzly rose
Cory Mon and the Starlight Gospel - Turncoats
Money In The Banana Stand - There's always...
Monte Negro - Cosmic twins
Moonshine Ramblers - Moonshine Ramblers
Lisa Morales - Beautiful mistake
Patricia Morehead - Good news falls gently
Gaby Moreno - Illustrated songs
Maren Morris - Live wire
Jackie O. Motherfucker - Earth sound system
Mournblade - Anthology - vol. I
Mousy Brown - Bronze turbo
Mouthful of Snow - The truth hurts, but you would still like to hear it
Pete Mroz - We'll rise above
My First Earthquake - Friction
David Myles - Live at the carleton
Myself - Punk floyd
Mystefy - Me
N
Nada Surf - If i had a hifi
Naked Heroes - 99 diamond
Gilbert Neal - Vultures and diamonds
Neaman - So free
Lee Negin - Hungry ghosts
Alva Nelson - Soul eyes
Lucas Nelson & Promise of the Real - Lucas Nelson & Promise of the Real
Timothy Nelson & The Infidels - I know this now
Nexcyx - Queen
TJ Nix and Paul Plumeri - Blues in disguise
Claudia Nygaard - Let the storm roll in
Nylon Pink - Nylon Pink
O
1 - 10's - Fighting for a golden age
Ocote Soul Sounds - Taurus
Emily O'Halloran - Morphine and cupcakes
Lutalo "Sweet Lu" Olutosin - Tribute to greatness
Heather O'Neill - A feminist manifesto
Only Thieves - Heartless romantics
Open Feel - Open Feel EP
Operation ID - Legs
Orca Team - Vancouver, B.C. 7"
Carey Ott - Human heart
Ox - Silent night and other cowboy songs
P
David Paige - Not what it seems
Paint and Copter - More trial, less error
Panic Years - Finally, today is tomorrow
Pandora's Box - Coyote poets of the universe
Parallel Play - The floor's made of lava!
Daniel Park - Search and rescue EP
Oradiah Parker - The siren and the siant
Laura Peek - Key
Pepper Dome - Chaos point
Gabriel Miller Phillips - One for the crow
Phineas and Ferb - Across the 1st and 2nd dimensions
Sarah Pierce - Bring it on
Heather Pierson - Make it mine
Pirates of the Caribbean - On stranger tides
Police Teeth - Awesomer than the devil
Poor Boy's Soul - Burn down
Poor But Sexy - Let's move in together
Jon Pousette-Dart - Anti-gravity
Pousette-Dart Band - The best of Pousette-Dart Band
Primal Static - The curtain of many faces
Project S.N.A.R.E. - Project S.N.A.R.E.
Prophets & Kings - Prophets & Kings
Psychopathic Romantics - Pretty prizes
Q
R
Racoon Bandit - Into the hills
Adam Rader - Any way I can
Rainbow - Live in Germany 1976
John Ralston - "Jesus Christ" b/w "A Marigy Xmas"
Scott Ramminger - Crawstickers
Rationales - The distance in between
Genya Ravan - I won't dry anymore...
Ready! Ricochet - Ready! Ricochet
Red Eye Fugu - Watchers
Redgy Blackout - Redg Blackout
Red Sammy - A cheaper kidn of love song
Mick Reed - Goodnight, texas
Danielle Reich - This year's kisses
Rethink Forever - Vocal music of Peter Hannan
Leslie Revelle - That little girl
Revenge of the Platypus - Dreams instrumentals
Sarah Lou Richards - Ruby red shoes
Riffbrokers - Every pilot's blinded by the sun
River Rouge - Not all there anymore
Riverside - Memories in my head
Rivulets - We're fucked
Troy Roberts - Nu-jive
Robinson - England's bleeding
Robotic Lunch - Zangief
Roch - Lightweight bipolar mania
Rockabye Baby! - Lullaby renditions of Def Leppard
Rocket From The Tombs - Barfly
Clea Roddick - Songs of the year: Vol. 1
Eldridge Rodriguez- You are released
Laura Roppe - I'm still here
Arrica Rose & the ...'s - Let alone sea
Rusty Eye - Possessor
S
Kekell Sa - Fortaleza
Saga - Heads or tails live
Salim Ghazi Saleedi - Iconophobic
Micky Saunders & Dan Susnara - Riding on the moonbeams & analog slim in luddite land
Lisa Savidge - Lisa Savidge
Scarlet Season - The taxidermist
Stephanie Schneiderman - Rubber teardrop
Robert Schroeder - Cream
Sculpting The Air - Modern works for wind instruments
James Sera - Reality of the fantasy
Shaky Deville - Hot asphalt
Tom Shaner - Get real or get gone EP
Sharpay's Fabulous Adventure - Sharpay's Fabulous Adventure
Shawn Bell Quintet - Things yet unknown
Shayna & The Catch - Lighthouse
Side B - Greatest hits
Patrick Sieben - Awakening
Audrey Silver - Dream awhile
Mark Silverman - Perverse milkman art
Simon Says No! - Simon Says No!
SJ - Coffee
Sleepless - Noise of life
Sleepy Vikings - They will find you here
Slopes of Distant Hills - Slopes of Distant Hills
Ruth Purves Smith & The 581 - Out in the storm
Azalia Snail - Celestial respect
Snick: A very colourful piece of Australiana - Michael Schneider
Snowblink - Long live
Sojourn - The water and the blood
Soldier Come Home - With psalm 131
Soloman - The love rocker project
Solstice Coil - Natural causes
Sound of Growing Up - Drifting
Soup - The great awakening
Source Code - Original motion picture score
South Cry - Blue moon
Split Tongue Crow - Split Tongue Crow
Sprains - Imitate art
Spring Breakup - It's not you, it's me
Standing Shadows - The silent revolution
Steve Steele - The expat
Dar Stellabotta - Ride the wave of love
Stewboss - Pilgrims & runaways
Greg Stomberg and Dan Susnara - Prequel: The 1st annual trips festival
Jacky Stone and His Ugly Bones - Blarg! All over Wrigley
Stone Antica - Stone Antica
Storms - Lay your sea coat aside
Streakin' Healys - Booze fighter
Street Chant - Means9
Stuyvesant - Fret sounds
Sufis at the Cinema - 50 years of bollywood qawwali & sufi song 1958-2007
Sunol - Ohlone
Sunrise - Spread the word
Sunshine Factory - Lower away b/w Tidal waves
Sunspot - Major arcana
Sun Wizard - Positively 4th avenue
Surrealestate - Lacunae
Surrender The Fall - Surrender The Fall
Dan Susnara - Vent grin and conquer
Jacqui Sutton - Billie & Dolly
Oliver Swain - In a big machine
Sweetkiss Momma - Revival rock
Sympathy For Delicious - Original motion picture soundtrack
T
10 Ft. Ganja Plant - Shake up the place
28 Days of Joy - Are we ghosts
Cheley Tackett - Whisper me slow
Terminal Orchestra - The seasons
MJ Territo - Down with love
Testa Rosa - II
There Is No Sin - We are revealed
Thrill Building - The greatest game in the world
Tic Tic Boom - Reasons & rhymes
Tidelands - If...
Tigger - Forget you EP
Tiny Little Blackouts - Daly city
Tiptons Saxophone Quartet - Strange flower
Tommy and the High Pilots - Sawhorse sessions
Bill Toms - Memphis
Trophy Fire - Armor
Trophy Wives - Old scratch
Truth and reconciliation Commission - Songs about dying
Twilight Hotel - When the wolves go blind
Twisted Sister - Club days volume 1: The studio sessions
Two Guitars - Bending time
U
Uglyography - Undercover new machine
United Sons of Toil - When the revolution comes, everything will be beautiful
Using Bridge - Using Bridge
V
Sal Valentino - Dreamin' man
Vandaveer - Dig down deep
Randy Van Warmer - The vital spark / Sings Stephen Foster
Various Artists - Ventis secundis, tenne cursum: This is progressive rock!
Various Artists - Space Escapade Unit 1
Various Artists - Manitoba Music
Various Artists - War Horses! Angel Air Rocks!
Various artists - The Mylene Sheath: 2011 label sampler
Various artists - Undercover tribute to Pixies' Doolittle
Various artists - Made in Iceland IV
Various artists - Rescue Co. No. 1
Various artists - Digitaldubs: #1
Various artists - The rock garage: Texas live concert series
Velvet Monkeys - Everything is right
Versailles - Sacrifice
Vessels - Helioscope
Chet Vincent and the Big Bend - For everyone
Voice of Addiction - Reduce reuse resist
Vtg - Love is letting go
W
Walkability - Important singing gino ties
Fleet Walker - Morning void
Walk Ons - We did this on purpose
Brian Walsby - Manchild 5
Samuel Locke Ward & The Boohoos / Mumfords - Split 7" E.P. 33 1/3 RPM
Warped 45s - Matador sunset
Mike Watt - Hyphenated-man
Way Yes - Way Yes
Bob Wayne - Outlaw carnie
Chris Weaver Band - Standng in line
We Is Shore Dedicated - We Is Shore Dedicated
Welcome To Florida - Make it work
Rosetta West - Raccoon
Wheeler Brothers - Portraits
Joseph Allen White - Things change
White Orange - White Orange
Who Cares - Out of my mind / holy water
Marty Williams - Long time comin'
Renee Wilson - Voodoo queen
Winnie The Pooh - Original soundtrack
Wolfe Gang - Read the fine print
Andrea Wood - Dhyana
Wounded Men - All the east bay misses you
Wowz - Go figure
X
Y
John York and Kim Fowley - West coast revelation
Kenny Young - Simple things
Young Blood - Transfusion
Z
Inna Zhelannaya - Cocoon