About E-mails * babysue® Store * Donate * Contact Info * LMNOP * babysue * dONW7 * Poetry * T-Shirts * Review Policies


Comics, Poems, and Reviews from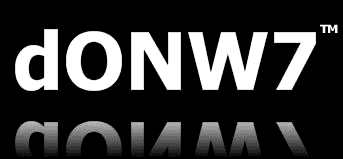 December 2009


*Top Picks =
Arthur Adams - Stomp the Floor (CD, Delta Groove Music, Soul/pop)
Arthur Adams is yet another of a growing number of musicians who are bringing back the sound of real, authentic, genuine soul music. Adams has made some incredible connections over the years. He was the house bandleader at B.B. King's nightclub in Los Angeles and has also played with a string of mindblowing notables...including (but not limited to) Henry Mancini, Nancy Wilson, Jerry Garcia, Bonnie Raitt, Albert King, and Nina Simone. Born in Tennessee, Arthur now resides in Los Angeles and has made a name for himself over the years by way of his incredibly stylized and versatile guitar playing. He's got quite a voice too...as is evidenced on these cool soulful tracks. Twelve keepers here including "Stomp the Floor," "You Can't Win For Losing," "Nature of the Beast," and "Blue Roots." Real music that comes straight from the heart.

A Serious Man - Original Motion Picture Soundtrack: Music by Carter Burwell (CD, Lakeshore, Soundtrack)
In an age of short-term relationships and flighty commitments, the connection between composer Carter Burwell and producer/directors Joel and Ethan Coen (better known as The Coen Brothers) is a rarity. The three have been involved in a variety of well-known and highly successful film projects for about two decades now. Moviegoers are no doubt very familiar with much of their output...In Bruges, Fargo, The Big Lebowski, Raising Arizona, O Brother, Where Art Thou?... This, the Coen Brothers' latest endeavor, is a film about an average fellow with a lot of problems going on in his life...and his attempts to become "a serious man." This soundtrack features nineteen tracks...fifteen of which are instrumentals recorded by Burwell. The remaining tracks are by Jefferson Airplane ("Somebody To Love," "Comin' Back To Me," "Today") and Sidor Belarsky ("Dem Milner's Trern"). As one might guess, Burwell's compositions are top notch...soothing and presented with loving attention to detail. In all honesty the presence of tracks by other artists does interrupt the flow here...but that is easily solved by simply burning the disc to a CD-R and removing the unwanted cuts. Another resounding success from one of the world's brightest and best film composers.
At Sea - At Sea (CD EP, Soap Media, Pop)
At Sea is the New York-based quartet comprised of Andrew Burns, Geoff Council, Jeff Olson, and Jason Brody. This is the band's self-titled debut featuring four smooth guitar-driven pop tracks. Particularly soothing stuff...and extremely accessible: Tracks are "Emergency," "Your Refugee," "Low Light," and "There Were Happier Ways To Go." Nice solid stuff.
Charlie Barnard - Hallucinations & Delusions (Advance CD-R, Skyeyesea, Progressive pop)
We only received an advance CD-R of this one so we'll be brief. This is a reissue of Charlie Barnhard's 2005 album, probably being offered as a result of interest generated by his Ivory Serpents & The Starving Tree album. Plenty of nice, hazy, semi-psychedelic underground pop tracks here. Our favorites include "Childhood's End," "Regrets of a Spaceman," and "Oblivion."
Beat a dead horse then
Beat a dead fish then
Beat a dead mammal then
Beat a dead medical.
When we die
Birds eat
Us.
Black Blondie - Do You Remember Who You Wanted To Be (Independently released CD, Pop)
Interesting stuff that doesn't sound like everything else flopping around in the universe in 2009. Black Blondie is a four piece band consisting of three girls and one guy...and they write and record music that incorporates elements from several decades. There are traces of 1970s soul...and 1990s trip hop...as well as good ol' twenty-first century progressive pop. The vocals are particularly interesting...none of that boring breathy stuff that you usually hear from most modern female singers. These girls' material is sassy and surprisingly spontaneous. They hit the target on 9 out of 10 tracks here. The only clunker is "Dirty Ashes" which is completely ruined by the unnecessary presence of some annoying rap/crapping. Other than this one major flaw (it's a biggie...you'd have to remove the track and burn the disc in order to be able to listen to it)...this is a really cool batch of tunes...
BM LINX - Black Entertainment (CD, Craze Factory Entertainment, Progressive pop/rock)
This band is being touted as a really cool credible thing by some really cool credible people. More specifically, BM LINX was 'discovered' by British producer Alan Moulder who has worked with lots of biggies including The Smashing Pumpkins, Nine Inch Nails, and Depeche Mode. BM LINX is the New York City-based trio comprised of Tony Diodore (vocals, guitars, synthesizers), Jonathan Murray (bass), and Andrew Griffiths (drums). This, the band's second full-length release, presents eleven tracks that effectively combine some of the best elements from rock, pop, and electronica. The songs are danceable and poppy for the most part...but they also have a real backbone that should appeal to hard rock fans. Songs are what make the music however...and on this album these folks deliver. This band's tunes tread on that fine line that separates commercial music from the underground (i.e., they manage to successfully exist in both worlds). Our favorite cuts include "Valentine," "Kids On Fire," "Clean Dirt," "Ives Park." TOP PICK.

David Byron Band - Lost and Found (Double CD, Angel Air, Rock/pop)
Most of us only know David Byron as the lead vocalist in the 1970s progressive rock band Uriah Heep...and that is most certainly what he is universally remembered for. David's high range wailing was one of the trademarks of the Uriah Heep sound...along with the ultra-big keyboard sounds of Ken Hensley. After several years of major success with Heep, apparently Byron and Hensley started having interpersonal problems...and David ended up leaving the band. Sadly, in 1985 he ended up dying from what were apparently complications related with alcohol consumption. Lost and Found sheds light on Byron's post-Heep music. The double disc set features material recorded from 1980 to 1982 with Robin George. The tracks on this album are much more like direct shots of rock and blues than what was offered by Uriah Heep. This is an interesting snapshot showing what could've been if David had survived. In addition to studio tracks, the second CD also includes eight cuts recorded live in Liverpool in 1980.
Kid Creole and the Coconuts - Anthology: Vols 1 & 2 (Double CD, Rainman, Dance/pop)
Welcome and long overdue anthology featuring a wealth of material from Kid Creole and the Coconuts. We were fans early on...so we were as pleased as punch to receive this double disc overview in the mail. This collection is interesting because it features all new recordings of some of Kid's best known tunes...plus four previously unreleased songs. Quite a package here. You get two CDs featuring 20 tunes...housed in a triple fold cardboard sleeve with some intriguing liner notes. Hopefully this will reignite interest from Kid's original fans...and bring in legions more. This guy has paid his dues and deserves to be more widely recognized for consistently providing quality music for his fans. Killer tracks include "Young, Gifted, and White," "No Fish Today," "Don't Take My Coconuts," and "Yolanda." Top pick.

Curtains For You - What A Lovely Surprise (CD, Those I Like!, Pop)
This is a rare case where a band actually knows where they fit in the big scheme of things. The guys in Curtains For You describe their music as "The Beatles meet Vaudeville meets the Muppet Show." That pretty much sums up what's happening on What A Lovely Surprise. This album features classic pop penned by band members Matt Gervais and Peter Fedofsky...both of whom really know how to write killer melodies. This stuff should immediately appeal to fans of The Beatles, The Beach Boys, and Neal Finn. Soaring melodies...and wonderfully inviting walls of vocal overdubs. Superbly executed cuts include "The Nuclear Age," "Dead World," "Road Trip To Disaster," and "Red Red Rose."
Damage Control - Raw (CD, Angel Air, Rock/blues)
Modern blues rock featuring three British pros. Damage Control was formed in 2006 by Robin George and Pete Way. In the past George has worked with Robert Plant, Philip Lynott, and Glenn Hughes while Way has been interconnected with UFO and Waysted. Shortly after hooking up the pair asked Chris Slade to round out the band (Slade had previously played with Uriah Heep, Asia, and AC/DC). Raw is just what the title suggests...pure, direct, raw bluesy rock played with little or no additional filler. The direct approach works...as these three guys dish out thirteen impressively punchy rockers. Top cuts: "Raw," "Selfish," "Redundant," "Bitchin Blues."
Keb Darge & Paul Weller - Present Lost & Found: Real R'N'B & Soul (CD, BBE, Various artists/soul)
We rarely cover various artists compilations...but in this case we had to bring this one to your attention. Present Lost & Found is a 28 track CD compiled by Keb Darge and Paul Weller...both profound fans of soul music from the past. This is a FANTASTIC compilation of mostly obscure soul hits from the 1950s and 1960s...the period when soul was really gelling as an art form. So much to take in here...killer treats from artists like Big Mama Thornton, The Tempos, Elsie Wheat, B. G. Tyler, The Intruders, The Dells, Albert King, and Emitt Long...and that's just the beginning. This is hands-down the best various artists disc we have heard this year. TOP PICK.

The Declaration of Independence
Isn't worth anything because
It doesn't mean
Anything.
Dilana - Inside Out (Advance CD, Kabunk, Rock/pop)
We have never been fans of talent contents. That's actually a gross understatement...we hate talent contests intensely. As such, we have never reviewed any of the no-talent farts from American Idol or any such bullshit artist wannabes (at least not real reviews...some made up reviews on said artists have appeared). Accordingly, it didn't impress us in the least that Dilana was a runner-up on the ever-so-dull-and-shitty Rockstar: Supernova television show. Music for money just isn't our bag...so we try to avoid these money-churning ventures as much as possible. So...at this point you may be asking yourself, why are those babysue fuckers even bothering to review Dilana's album...? Good question. And there is an answer. Somewhere...way deep down underneath all the layers of overproduced clutter...there is a talented girl with a great voice. And we'd be willing to bet that with the right people working with her she could come up with something credible and real. It's a real pity that this is how Dilana's career has begun. Because of the ultra-glossy production and busy arrangements on Inside Out, Dilana's music...unfortunately...comes across sounding like any one of thousands of other twenty-first century artists. But this young lady could still turn things around and surprise us all...if she chooses to discard the schlop machine in the future. Time will tell...

Drekka - Collected Works Volume One (Double CD, Morctapes, Experimental/progressive)
This is a really strange underground esoteric release...so be forewarned if you're not into this kinda stuff (!!!). Drekka is the (mainly) one man band consisting of Michael Anderson. This double CD set contains material that Anderson recorded in 1996...most of which was originally released on the underground cassettes Grieve and Windowframe EP / Hermitage One EP (although there are some additional tracks added that were recorded during the same time period). So...what do we have here...? These are the recordings of a man who has virtually no interest whatsoever in creating commercial music. In many ways these sound like sound ideas, fragments, or loose demos that were never intended to be heard. And that is probably what makes them unique. In a world where everyone is producing and layering everything to death, these simple spontaneous recordings certainly sound wildly out of place. Many of the songs sound like they were recorded in a different room while various atmospheric sounds are just as prominent as the songs themselves. Hazy, peculiar, distant, and strangely person...Collected Works Volume One is a very unusual dose of underground medicine.
God likes to
See us fail because
It makes him
Smile.
Gravity Wave - Gambol (CD, Fuzzy Logic Recordings, Progressive pop)
Toronto, Canada's Gravity Wave is the project driven by the creative talents of Ken Farrell...a man who has used his band as a vehicle to dabble in all kinds of projects. This, the latest incarnation of the band, includes three additional members: Ryan V. Hays (turntables, MPC), Finlay Braithwaite (producer, hype man, bass), and James Hodgkinson (drums). Trying to describe Gambol and/or offer comparisons is difficult because there are no easy and obvious reference points. In some ways the songs on this album might be described as techno pop...but most of the tracks are more obtuse and odd than that might suggest. Other compositions have a more theatrical overall sound...while others border on being accessible pop. Not only is the music confusing...but so is the band's image. The promotional photos for this album feature the band (who actually look like normal fellows) decked out in what appear to be white silk bodysuits (?!!). An odd dose of modern progressive pop. Intriguing stuff.
Gilded Palace of Sin - You Break Our Hearts, We'll Tear Yours Out. (CD, Central Control, Progressive pop)
This is the debut album from Great Britain's Gilded Palace of Sin. The band is the trio comprised of Vini Taylor (guitar, banjo, drums, vocals), Michelle Lock (theramin, glockenspeil, ukulele, jaw harp, music box, percussion), and Pete Phythian (vocals, guitar, computer stuff). These folks are currently receiving quite a bit of praise in underground circles in their home country. It's hard to say whether or not they can transfer this success to the United States because...this is a very peculiar album that doesn't easily fit into any specific category. You Break Our Hearts, We'll Tear Yours Out is an exercise in true creative expression. Instead of trying to come up with songs people will like or music that will sell, Taylor, Lock, and Phythian use songs as a diving board for mental creativity. The songs are chock full of experimentation. They blur the lines of musical genres...and, in doing so, manage to really tickle the mind of the listener. You won't find any easy canned pop here...no cute artsy compositions...no hip hop crap...none of the usual stuff. What surprises us most about this album is how substantial the songs are. Instead of ultra-weird junk too weird for human ears, these folks present super smart and intelligent pieces that just don't sound like anything else currently on the horizon. As such, this one is an easy and obvious TOP PICK this month...

The power of the human spirit.
The power of the human spirit.
The power of the human spirit.

Screw the human spirit.
Billy Idol - In Super Overdrive Live (DVD, Eagle Rock Entertainment, Pop/rock)
Whoa...another blast from the past. Billy Idol. Hmmm...we were never big fans. This DVD features Mr. Idol and company slamming out the hits for a packed crowd at the Congress Theater in Chicago. The problem we always had with Billy was the fact that his songs just didn't resonate with us. And this DVD doesn't do anything to change our opinion about his songs. But what it does do is make us appreciate the pluses. First, Mr. Idol is a very good performer and his fans seem to love him. Second, he surrounds himself with top notch players. For this show he is joined by guitarist Steve Stevens, bassist Stephen McGrath, keyboard player Derek Sherinian, and drummer Brian Tichy. It's interesting that the biggest hits are the weakest part of the set...the lesser known songs come across much better. Billy strips his shirt off not once...but twice during the show (which seems a bit unnecessary--we get the point). As the concert progresses you can tell that Billy is getting tired...but hey....you have to give the guy credit for still being able to go out there and get it done. An interesting look backwards and forwards...
Infusion - All Night Sun Light (CD, Omnis Recordings, Pop)
The first thing that impressed us about this band was the cover art. All Night Sun Light features some fantastic warm glowing lights on the cover...probably as seen through a kaleidoscope. Beautiful trippy art that gives a clue about the music contained within. Infusion is the Australian trio comprised of Manny Sharrad, Frank Xavier, and Jamie Stevens. These three guys create technology driven dance/pop with heavy 1980s flavors. Although most folks in the United States may not be familiar with the band, Infusion has been in existence now for about a decade. But for us (and probably for a lot of folks), Sun Light serves as an introduction. If you think all dance tracks are junk, this band's music will prove you wrong. Although the beats are steady and infectious on this album, the vocal melodies are always smart, inventive, and catchy. This disc is a pure feelgood experience...and it gets better the more you spin it. Our favorite tracks include "Memory Cheats," "So Soon," and "All That's In Your Head." TOP PICK.

Jenocide - Machines To Make Us Wet (CD, Independently released CD, Dance/pop)
Jenocide is the duo comprised of Ed Renzi and Jen Clarke, the latter of whom was formerly in Windows Earle and Hotshotrobot. Machines To Make Us Wet is a direct shot at the underground club market. The album features thick synthesizer-driven electro pop that is simple and catchy...and ultimately very, very danceable. According to the press release, Clarke "...works her way into the audience for an interactive concert experience to push and shove the crowd into a spontaneous party atmosphere..." After spinning this disc a few times, we certainly believe this provocative lady does all this and more. Far more than mere brainless electric babble, Make Us Wet features some surprisingly smart and clever lyrics and melodies. So while folks are mindlessly dancing themselves into oblivion...they might just learn a thing or two (or at least get a good chuckle). Ten driving tracks here including "Coming For You," "Boa Constrict Her," and "Slumber Party."
Fuck you Juan.
Eat shit Pedro.
Karnivool - Sound Awake (CD, SIN/Sony Music, Hard rock/pop)
When they achieve the least bit of success, most rock bands immediately milk their success for everything they can get out of it. In the case of Australia's Karnivool...the guys in the band seem to be more concerned with artistic integrity than simply churning out junk for bucks. The band released their last album (Themata) four years ago...but took their time coming up with this, the follow-up. This album has an interesting overall sound. While the songs have a big, thick, hard rock arena type sound...the songs themselves are surprisingly pop-oriented. And instead of screeching, distorted vocals...these guys actually sing discernable melodies. This is probably one of the few bands that can effectively combine the sound of heavy metal with modern pop...and get away with it. Lots of cool cuts to dig here...but our own particular favorites include "Simple Boy," "Set Fire to the Hive," "Deadman," and "Change." Good solid loud pop.
Brim Liski - Brim Liski (CD, Latenight Weeknight, Pop)
Here's an interesting one. Brim Liski is a group of producers from the United States and The Netherlands who started creating/recording music in 2008. This is their debut full-length. We were initially so annoyed by the fact that the band name on the front cover and side of this CD case is extremely difficult to read that we almost passed on covering this disc. But after listening to the music...hey, that seems like such a minor goddamn point of contention. This eight track album should please fans of artists the Mush Records label. These folks create dreamy, atmospheric music that is spontaneous and free-form. But while the songs are driven by technology and creavitity, the end results are surprisingly user-friendly. Some vocals...some instrumentals... If you like dreamy music that leans toward shoegazing...Brim Liski might just be your favorite new band. Killer tracks include "All The Things," "An Endless Drive," and "Driving." Cool stuff.
David Leonhardt Trio - Bach to the Blues: Improvisations on Classical Themes (CD, Big Bang, Jazz)
We always love it when anyone manages to come up with a new idea in the world of music...mainly because so much has been done already that it becomes increasingly impossible to come up with something really new (!?!). Zapping classical music into the jazz arena may have been done before, but probably rarely so effectively and tastefully. On this album, the David Leonhardt Trio carefully chose material from Bach, Debussy, Schubert, Satie, Beethoven, Copeland, and Pachebel...and then put their own stamp on the compositions. The result is strangely inviting...and in many cases the new renditions bear only slight similarities to the original pieces...which is probably the intent. Joining Leonhardt on this album are Matthew Parrish on bass and Alvester Garnett on drums. Classy stuff, presented with style...
Lima Charlie - Easy Kill (Independently released CD, Pop)
Nice organic folky pop with slight threads of country...in the same general arena as Athens, Georgia's The Ginger Envelope. Easy Kill is an easy spin, full of warm, soft, hummable pop tracks delivered simply and without unnecessary ingredients getting in the way. Lima Charlie is the quartet comprised of Peter Van Leeuwen, James O'Mahony, David Morrison, and Thomas Ash. There are lots of bands playing the style of music these guys play...but few who do so with such genuine conviction. Van Leeuwen and O'Mahoney are both good solid songwriters. Easy Kill features nice straightforward tunes that come straight from the heart. Our favorites include "Eggshell Skeleton Skull," "Elbow Room," "Oh, Shauna," "Speak Slow," and "Glitter." You can bet the guys in the band had a good time recording this one. It shows.
Abraham Lincoln was a
Wurfliss ol'
Bitch.
Louisiana Territory - Traces of Gold (Independently released CD, Progressive pop)
There are so many independent releases these days that it becomes very easy to dismiss everything as just more of the same. At a point in time when anyone can afford to record and release music...everyone is recording and releasing music. That can be a bad thing or a good thing because the results range from horrible...to occasionally brilliant. The fellows in Richmond, Virginia's Louisiana Territory most certainly fall into the latter territory. Instead of poorly recorded slop or generic overproduced pop, the self-recorded and independently released Traces of Gold presents wonderfully warm and magical modern pop with an emphasis on killer vocal melodies. While the tunes on this album easily fit within the guitar pop genre, the songs themselves are light years beyond what we are accustomed to hearing from an independent band. The playing is inspired and the arrangements perfect...while the vocals almost always hit the target dead center. Plenty of great sounding guitars are the icing on the cake. Probably the best word to sum up this album is...inspired. Truly memorable pop cuts include "Traces of Gold," "Rest," "Superstar," "Safe and Sound," and "Day and Night." TOP PICK.

The Lucy Show - ...Undone (CD, Words On Music, Pop/rock)
We somehow missed out on this album when it was originally released in the 1980s...so we were particularly pleased to receive this little gem. After spinning ...Undone a couple of times our first reaction was that there are way too many bands who sound very similar to this. But after playing the album a few more times and considering the year when this was originally released (1985)...we finally came to the realization that this is a damn good album that truly was way ahead of its time. In the past couple of decades there have been thousands of artists playing shoegazer / dream pop. But way back in 1985, the guys in The Lucy Show were one of the pioneers. The folks at Words On Music seem to always release and/or unearth quality stuff...and they really outdid themselves this time in terms of both the music and the packaging. These songs sound fresh and vital...and the cover is a beautiful digipak sleeve recreating the look of the original album. Eleven cool dark pop tracks. TOP PICK.


The Minor Leagues - This Story Is Old, I Know, But It Goes On (CD, Data Was Lost, Progressive pop)
The Minor Leagues was formed by Patrick Helmes and Ben Walpole, the latter of whom composes all of the material for the band. Probably the best point of reference and/or comparison here is The New Pornographers...although the overall similarities are minimal. Like the Pornographers, Minor Leagues tunes feature thick and busy arrangements and lots of intricate vocal layering. This album features a mindblowing number of guest artists...we counted 23 additional folks adding their talents to these recordings. In terms of melodies, the songs on This Story Is Old, I Know, But It Goes On feature vocal melodies that dive all over the place like an out-of-control roller coaster. And yet these songs are--for the most part--basic pop. This, the band's fifth full-length release, is chock full of ideas and sounds. It's kinda like a heady hodge podge collection of indie pop sounds from various decades and countries. A word of warning. This l'il sucker takes a while to sink in. But we found it is more than worth the time spent getting familiar with this band's music. Complex modern pop cuts include "Midlife Crisis," "Projections of a Person" (our favorite), "Elsewhere," and "The Love That Never Was." TOP PICK.

The Mother Hips - Pacific Dust (CD, Camera, Pop/rock)
The guys in The Mother Hips have been at it for quite some time now...the band has been recording in one form or another now for about 18 years (!). The driving forces of the band are Tim Bluhm (vocals, guitar) and Greg Loiacono (guitar, vocals), both of whom really know how to craft good modern pop. Pacific Dust is probably the most accessible and commercial album we've heard from these guys thus far in their career. Some of the tunes are the kind of super melodic underground guitar pop cuts we've come to expect...while other tunes are more bluesy, roots-oriented tracks that could easily appeal to a much wider audience than the band has managed to reach thus far. Will this be the album that propels the band to the next level...or will they remain an obscure entity highly treasured by their loyal fan base? Only time will tell. Our favorite tracks include "White Falcon Fuzz," "Jess Oxox," "The Lion &Y The Bull," "Are You Free," and "Cheer Up Champ."
My Cousin, The Emperor - A Long Way From Home (Independently released CD, Pop)
My Cousin, The Emperor is the latest project driven by the songwriting skills of Jason Reischel who was previously playing under the name The Populists. Originally from North Carolina, Reischel now resides in Brooklyn, New York. A Long Way From Home features surprisingly catchy and accessible country-twinged pop that has much more in common with Nashville, Tennessee than Brooklyn. Our guess is that most folks will probably lump this album into the 'alt-country' category, but the tunes are actually much more credible and long-lasting than such a tag might suggest. Extremely strong material here...
Oprah reaches around
To her big fat behind and
Scoops out a handful of
Fresh warm feces.
She stuffs the feces into her
Hungry fat jowels.
Then she belches and
Farts.
Panda Transport - Monorail (CD EP, Alpinechic/Europe, Pop)
We don't cover many EPs...and we only do so when something really impresses us. As such, you can draw your own conclusions about Monorail. Panda Transport is the duo consisting of Kathy Compton and Thierry Holweck who created the band in 2006 after hooking up with one another on the internet. This is the follow-up to the duo's well-received debut album (Plush Mechanique). The Monorail EP features six cool, dreamy, free-flowing modern pop tracks. Panda Transport songs are direct and to-the-point...and feature some wonderfully groovy, warm keyboard sounds...as well as some rather fantastic subdued vocals. The more we spin this one...the better it sounds. Cool cuts include "Monorail," "Saint's Revel," and "Dark Horse."
Patrick & Eugene - Birds Bees Flowers Trees (CD, Tummy Touch, Pop)
Light...slightly goofy...and wonderfully affectionate pop with a difference. Patrick Dawes and Eugene Bezodis write and record cool, playful pop that instantly recalls the goofy lighthearted sound of the Bonzo Dog Band's 1970s recordings. This stuff would most definitely make Vivian Stanshall proud if he were still alive to hear it. What surprises us...is that these guys are having some rather incredible success with their offbeat brand of pop music. The title track has already been heard in a Payless Shoes commercial (?!) as well as the television shows Weeds and Grey's Anatomy. Another song ("The Birds & The Bees") was used in a Volkswagen Rabbit commercial and yet another was included in the film Burn After Reading (yow!). But don't be turned off because these guys are having some commercial success with their music...because this is not...repeat NOT...the kind of generic modern pop crap that companies and films usually seek out. Birds Bees Flowers Trees is an upbeat fun-filled romp through the imagination of two fellows who obviously love what they're doing. This, the duo's debut U.S. release, features twelve cool tracks plus two bonus cuts ("Saturday Night," "Peony"). TOP PICK.

Pillar - Confessions (CD, Essential, Rock/pop)
Hard hitting collection of tunes from Rob Beckley's Pillar, one of the most successful Christian alternative rock bands on the planet. Huge arena sound here...layers upon layers of overdubs...thick walls of vocals...dreamy keyboards...and crunchy doom guitars. Ten cuts here including "Fire on the Inside," "Better Off Now," and "You Are Not the End."
Prairie Cat - It Began/Ended With Sparks (CD, Fuzzy Logic Recordings, Pop)
When we first popped this l'il sucker out of the package our first guess was that this band was probably influenced by Ron and Russell Mael (Sparks). But closer scrutiny revealed that the album title has a completely different meaning. Prairie Cat is the solo band comprised of Vancouver, Canada's Cary Pratt. Prior to the recording of these tracks, Pratt had begun recording the album at which point his home burned and he lost most of his belongings (as well as the original tracks for the album)...plus he split up with his girlfriend. Rather than let circumstances ruin/rule his future, Cary decided to start again from scratch. The results...were well worth the effort. It Began/Ended With Sparks is an exceptionally rich and rewarding batch of keyboard driven pop that should please anyone who digs bands like Miniature Tigers and Gentleman Auction House (both of which are top faves here in babysueland). Pratt's tunes are bright, memorable, and direct...and he has a great voice for pop music. Ten killer tunes here including "Stay The Same," "Given Up," "Sun Away," and "We Tried." An easy and obvious TOP PICK.|

Muslims are shitty.
Christians are shitty.
Baptists are shitty.
Atheists are shitty.
Catholics are shitty.
Lutherans are shitty.
Agnostics are shitty.
Buddhists are shitty.
How many times
Can something be remastered?
Over and over and
Over again.
Over and over and
Over again.
Over and over and over and
Over and over and over and
Over again.
Soul Movers - On The IN Side (CD, Career, Soul/pop)
This band was originally intended to be a short-lived project, having been organized to record a single at the end of 2008. But reaction to the single was so strong that the decision was made to continue the project and record a full-length album. Soul Movers features the talents of Deniz Tek and Pip Hoyle, who were originally in the critically acclaimed band Radio Birdman. Joining them are Lizzie Mack (vocals), Craig Harnath (bass, percussion, backing vocals), Brett Wolfendon (drums), and Frank Bennett (tenor saxophone). As the band name suggests, this band plays danceable pop with plenty of soul. These folks chose to record these tunes using traditional instruments, thus the songs have a nice, organic, timeless sound that is really appealing. The driving force here are Lizzie Mack's vocals. This young lady has a really cool throaty voice that really makes these tunes cook. Cool toe-tappers include "Stickin' Around," "Dead," "Low and Slow," and "Krazy Kats." Good solid stuff.
Don't save the planet.
To hell with the environment.
Let children get sick and die.
Pray for more pain and suffering.
Sunset - Gold Dissolves To Gray (Limited edition independently released CD, Pop)
Refreshing...and thoroughly resilient. Sunset is the band created by Bill Baird who was a founding member of the band Sound Team. After that band split, Baird began releasing solo albums...the first of which was entitled Sunset. After releasing more material and letting a real band take shape, Bill decided to use the album name as his band name. We didn't hear any of the previous releases...but after hearing this one, we'll be keeping our eyes open for this guy's prior recordings because...Gold Dissolves To Gray is a total and complete success. With so many independent musicians creating what might best be described as 'temporary trash music'...this guy's songs instantly stand out because there is something truly substantial going on. Bill writes slightly atmospheric pop with some surprisingly unconventional arrangements...and the results are consistently amazing. The subdued vocals fit the music to a T. True to the claim of the press release that accompanied this disc, some of this music could easily be compared to Van Dyke Parks. Not a lot more to say here...except we'll definitely be spinning this one into the ground. We feel fortunate as hell that we have #73 of only 450 discs manufactured (!). Killer tracks include "Change Comes Slow," "Fishtown," "Hill Country Smog," and "So Long Farewell Adieu." TOP PICK.

Surrogates - Original Motion Picture Soundtrack: Music by Richard Marvin (CD, Lakeshore, Soundtrack)
The fourth collaboration between director Jonathan Mostow and composer Richard Marvin (the pair previously worked together on the films U-571, Flight of Black Angel, and Breakdown). Surrogates features Bruce Willis in the main role and tells the story of people in the future living their lives remotely from their homes by way of mechanical representations of themselves. Even if you don't see the film, this soundtrack will probably have you sitting on the edge of your seat. Marvin's compositions are full of tension and suspense...and they feature some wonderfully thick and heady arrangements that are absolutely mind-blowing. A bit shorter than the average soundtrack (this disc clocks in at just over 41 minutes), this music is certain to sound unbelievable in surround sound. Twelve intense cuts including "Drive To Club," "I Want You," and "Aftermath."
Thin Lizzy - Are You Ready? (DVD, Eagle Rock Entertainment, Rock)
This concert footage was recorded in Germany in 1981 and captures the guys in Thin Lizzy during their peak. It's interesting to note that much of the best footage of many bands from the 1970s and 1980s came from Germany. Thin Lizzy was an interesting band that dabbled in several different genres. In some ways, they were an all-out rock band...but their image bordered on glitter...while some of their strange antics put them into the hair band category. Are You Ready? is an interesting, if somewhat humorous, look back at the band and what they had to offer. While watching this we couldn't help but be reminded of Spinal Tap on many occasions. Multiple cameras were used during this shoot and the sound quality is great (for 1981). Hard rock/pop cuts include "Are You Ready?", "Jailbreak," "Hollywood," and "Baby Drives Me Crazy."
Tonight We Ride - Of The West (Independently released CD, Pop)
This is the debut full-length release from Tonight We Ride, a hard rock trio based in Helena, Montana. The band consists of Dustin "Dub" Campbell (guitars, vocals), Greg Vivrette (bass, backing vocals), and Adam McDonald (drums). Of The West features hard-driving guitar-based pop/rock songs presented simply without unnecessary ingredients and/or overdubs. The album has a nice raw sound and finds the band shooting tunes straight from the hip instead of trying to sound cute or artsy. Direct pop/rockers include "Drink Myself Into Oblivion," "Heaven Can Wait," and "Cash Money."

Tripwires - House To House (CD, Spark & Shine, Pop)
If you really dig the sound of the first couple of Squeeze albums there's a very good chance you'll be completely enthralled with Tripwires. This Seattle, Washington-based quartet writes and records painfully catchy guitar pop that recalls some of the best power pop bands from the 1980s and 1990s. The songs sound instantly familiar...and feature some killer guitars and harmonies that are totally out-of-this-world. Lovable punchy power cuts include "Drawing A Blank," "(Something In A) Friday Night," "Let's Get You Started," and "Zig Zag." So many great things to say about this band...but we'll keep it simple...simply by saying this is an obvious TOP PICK.

Everyone used to love vinyl.
Then everyone hated vinyl.
Now everyone loves vinyl again.
But in the very near future
Everyone will hate vinyl
Again.
Allison Weiss - Was Right All Along. (Independently released advance CD-R, Pop)
We aren't big fans of advance CD-Rs. Actually that's an intense understatement...we hate the damn things. So much so that we very rarely ever even bother to mention or review them. But in this case...we are mighty impressed with Allison Weiss' sound and image. She writes some damn good songs and doesn't seem to take herself too seriously (the back cover features a photo of her chugging a two-liter bottle of Orange Crush...haw!). Ten nifty pop cuts here including "I Was An Island," "Try To Understand," and "Let's Leave."
Steve Winham - Where Now? (Independently released CD, Pop)
Nice, smooth, genuine, real folky pop. This is the first time we've heard from Steve Winham. This guy is damn good at what he does. Where Now? features organic sounding modern folk pop that utilizes traditional instruments. But what really warms up these tunes are Winham's nice, loose vocals. This guy sings with sincerity and style. And he writes some truly fine tunes as well. Nifty tracks include "Hold On," "Far Away From Here," "Alone," and "Now Myself Again." Soothing and substantial.

Tom Wurth - If The Road Runs Out (CD, Echelon, Country/pop)
This is a re-release of an album originally released in 2006 from Grammy-nominated Nashville-based singer-songwriter Tom Wurth. Wurth remixed and remastered the album and added two tracks...and the new album is being released on the newly established Echelon Records label (which is owned by Mike Dinwiddle...who just happens to be the mayor of Spring Hill, Tennessee). Wurth makes music that should appeal to a wide variety of listeners. He sings about ideas and events that average folks should be able to identify with. This is a slick album featuring ten tracks of smooth modern country pop. Nothing but good quality toe tappers here including "Good Ground," "Your Hometown," "If the Road Runs Out," and "It Ain't What You're Thinkin'."
Your stupid home.
Your stupid job.
Your stupid hobbies.
Your stupid friends.
Your stupid automobile.
Your stupid haircut.
Your stupid money.
The Yum Yums - Sweetest Candy (CD, Kid Tested, Rock/pop)
On the first spin the first band this album reminded us of was The Queers...so it seemed like an odd coincidence when we later noticed that one of the supporting quotes on the band's press release was from Joe Queer. Sweetest Candy features the best of The Yum Yums...and there's a helluva lot of 'em to chomp on here. This album includes no less than 25 buzzsaw pop tracks, all of which are so infectious and catchy that you'll want to chew your goddamn arms off. These guys play it straight from the hip...tossing off simple loud fast tracks that would make The Ramones proud. The Yum Yums are Morten Henricksen, Andre Dahlmann, Ulf Bendiksen, Vibeke Saugestad, and Egil Stemkens. So many killer tracks here...but our initial favorites include "Crazy Over You," "Prince Of Dorkness," "Just Another Girl," and "Never Let You Go." A totally upbeat and fun experience. TOP PICK.

A
Abandon Kansas - We're all going somewhere
Michel Ackermann - Kite
Air Waves - Air Waves
Al Atkins - Demon deceiver...plus
Arrivederci - Arrivederci
A Beautiful Curse - As it should be
Afghan Star - Original soundtrack recording
A History Of - Action in the north atlantic
Alchemist - Chemical warfare
Verden Allen - My masochistic side
Alphatronic - Sonic landscapes
A New Vice - A New Vice
Anthem In - The cloudbusting EP
Arctic Sleep - Abysmal lullabies
Assy Fish-Bass - Bass in my ass
Atsiaktonkie - Four wolves prophecy
Jacob Augustine - Harmonia
B
Baak Gwai - Find a stranger in the alps
Backnbloom - Backnbloom
Norman Baker - The art of not knowing
Devendra Banhart - Baby EP
Kevin Barker - You & me
Barrel House - Open road
Bear in Heaven - Beast rest forth mouth
Beat Circus - Boy from black mountain
Beautiful Few - The nights you did your hair
Beauvilles - Whispering sin
Christopher Bell - Cover EP
Bend - The helpless EP
Sylvia Bennett - It's christmas time with sylvia bennett
Blackheart - Invisible
Black Mold - Snow blindness is crystal antz
Terence Blanchard Group - Choices
Blues Condition - Swingin' blues & rockin' roots music
Bonnington Truce - Bonnington Truce
Boy Without God - Your body is your soul
Boz - Karma knows...
Brokencyde - I'm not a fan but the kids like it!
Bronze Radio Return - Old time speaker
Criag Buhler - Skykomish
Bunnygrunt - Matt Harnish and other delights
Burns & Poe - Don't get no better than that
Buskin & Batteau - Red shoes and golden hearts
C
Candace Brooks Band - The chase
Candy - Candy
Steven Casper & Cowboy Angst - Topanga ranch motel
Castevet - Summer fences
Billy Catfish - Half a jug full = no deal
Alexandra Celano - I'm overcome
Circle Circle - Square square
Circular System - Signal morning
Co-defendants - The patdown
Color Turning - Good hands bad blood
Copernicus - Disappearance
Copilots - Escape through the trees
Shannon Corey - Overdue
Cribs - Ignore the ignorant
Estrella Cristina - This is life
D
Mason Daring - Mason Daring
Dfactor - Slashing the sunlight
The DGB - Victory song
Marq DeSouza - & all his boyish charms
Don Diego - A new beginning
Don Ray Band - On top of the heap
Donovan's Brain - Fires which burnt brightly
Mike Doughty - Sad man happy man
Downer Party - Ego-driven lust creatures
Dr. Jekyll and Mr. Hyde - Promo edition
Cornelius Dufallo - Dream streets
Dufus - In monstrous attitude
E
Brenda Earle - Songs for a new day
Early Hours - Falling elevators EP
Easter Monkeys - Splendor of sorrow
Echelons - Don't kiss her face
Pauline Edwards - There comes a time
Empty mirror - Abstracted catholic
Eyes Set To Kill - The world outside
Eva & The Heartmaker - Let's keep this up forever
Evan and the Modern Human Show - A moose supreme
F
Face Value - Rode hard, put away wet
Fame - Original motion picture soundtrack
Family Curse - White medicine
Fans of Jimmy Century - Head go whoosh
Fonnie Fauss - New songs for the old frontier volume 1
Dodd Ferrelle - Lonely parades
Fighting the Villain - First impression
Fireman's Daughter - Road to tennessee
Floating Men - The sighing hours act II: swimming with gods
Lita Ford - A taste of...wicked wonderland
Dale Frane - 401K: Madness, greed and escape
Ad Frank and the Fast Easy Women - Your secrets are mine now
Fugitives - Find me
Funny People - Original motion picture soundtrack
Furious Seasons - Thank you for saturday
G
Anna Garrott - What a way to go
Gary B & The Notions - New twiist and shout
Gas - Neue zeit
Glen Iris - "Horseless" b/w "Big Hatchet"
Gogol Bordello - Live from axis mundi
Alex Gomez - Love sex & drugs
Nicki Gonzalez - Moron love
Gospel Gossip - Dreamland
Go Time! - Speak
Grand Hallway - Promenade
Grass - Rogue waves
Preston Grey - First and vine
Groove Kings - Blood red
H
Hadley, Norman & Keeble - An evening of gold
Hail the Size - I can't die in L.A.
Ben Cooley Hall - Owning up to a life
Trevor Hall - Trevor Hall
Hallelujah The Hills - Colonial drones (defective CD-R)
Will Hanson - Hope on top
Harken the Hands Askew - Thou
Don Harvey - A dance in red
Bill Hart - This is why
HB3 - The veldt
HBC - Plays the piccolo bass
Fritz Helder and the Phantoms - Greatest hits
Hi-Nobles - Shake!
Heavy Hometown - Action figures
Hollis Brown - Hollis Brown
Hot Cha Cha - The world's hardest working telescope & the violent birth of stars
I
In Cadeo - Making our graves
Inglorious Bastards - Motion picture soundtrack
Inspector Cluzo - Inspector Cluzo
Iron Horse - A boy named blue: The bluegrass tribute to the Goo Goo Dolls
The Iveys - The Iveys
I Was Totally Destroying It - Horror vacui
J
Alan Jackson - Songs of love and heartache
Janus - Red right return
Cosmo Jarvis - Cosmo Jarvis
Jookabox - Dead zone boys
Simon Joyner - Out into the snow
Frank Jurgens - Last call at the tiki bar
K
Cary Kanno - One
Katastrophe - The worst amazing
Katzen - It hertz!
Kennky and Leah - You and the night and the music
Kenny Young Project - Kenny Young Project
Kestrels - Primary colours
Kicksville - The singles - season 2
King of Rocksprings - The milkman vs. the postman problem
Kissing Cousins - Pillar of salt
Chris Knight - Trailer II
Komp'L - Tunnel vision
Greg Koons and the Misbegotten - Welcome to the nowhere motel
Kut - Doesn't matter anyway
L
Language-Arts - Where were you in the wild?
Lazy Preacher - 4th & independent
John Lefebvre - Psallngs
Laneous and the Family-Yah - Laneous and the Family-Yah
Steeuart Liebig/The Mentones - Angel city dust
Little Fyodor - Peace is boring
Little Tybee - I wonder which house the fish will live in
Little Tybee - Building a bomb
Katie Locke & Bullet Proof Tiger - Katie Locke & Bullet Proof Tiger
Jennifer Logue - The pretty EP
Los Explosives - Los Explosives
Lost Kisses - My life is sad and funny
Lower 48 - Everywhere to go
Austin Lucas - Somebody loves you
Lullwater - Forest for the trees
M
Anna Madorskky - Incantation
Gunnar Madsen - Two hands
Audra Mae - Haunt
Tony Marcus - Vanishing point
Marizane - Cosmosis
Chris Marshall - Starting out
Jesse Matheson - Pleasure pounds
Kent McAlister & The Iron Chair - How i'll remain
MEM - Archaea
Men - Women aren't men
Men Aren't Men - Women
Meridiem - A pleasant fiction
Kono Michi - 9 death haiku
Mike Middleton - Waxing gibbons
Mile Marker Zero - Mile Marker Zero
Misophone - I sit at open windows
John Morales - The m&m mixes
KR Morales - Simple man
Amanda Morra - Amanda Morra
Mark Moultrup - Dar cho
Corbin Murdoch & The Nautical Miles - Wartime lovesong
Mystery of Two - Mystery of Two
N
Arthur Nasson - Life after telescopes
Arthur Nasson - False prophets
New Slave - New Slave
Valerie Nicole - From the heart
Niggers - We are niggers
Nosound - A sense of loss
O
Robin O'Brien - The apple in man
One Eskimo - One Eskimo
John O'Mara - Five year missionas
Orchid of the Living - Orchid of the Living
Joao Orecchia - Hands and feet
OS Haxixins - OS Haxixins
Over The Hill - Looking for a spark
Ox - Burnout
P
Paper Heart - Original motion picture soundtrack
Paper Scissors - Howl
Peace - The peace
Pepper Dome - Let's try the otherside
Pere Ubu - Bring me the head of ubu roi: The radio play, pt. 1
James Perry - Now you're gone
Andrew Petersen - The universe and its sense of humor
Pi - Fire horse girl
Play the Angel - Play the Angel
Plea - Modern chaos
Ellynne Plotnick - Life is beautiful
Pocket - 3 single sampler
Ana Popovic - Blind for love
Porcupine - The trouble with you
Practically Einstein - Troubles with modern convenience
Chad Price - Smile sweet face
Pride Parade - Dose
Pretty Faces - Another sound
Proud Simon - Anchors aweigh
Public Good - No. 1
Puffy Dead Stuff - Dead stuff smells great
Q
R
Rails - Parallel movements
Ramblin Dawgs - Shoot em up
Red Channels - Red Channels
Red Rooster - Walk
Red Star Revolt - Red Star Revolt
Rent To Own - Spellbound
Requiem For Delinquency - Hobs end
RHINOCEroses - We is shore dedicated
John Robert - Meant to be
Rockabye Baby! - Digital download card
Matthew Ryan - Dear lover
S
60 Watt Kid - Welcome from the bright side
Sarakula - City heart
Micky Saunders / Dan Susnara - In the same old place / everything you're not
Chris Schultz & Tourists - Gemini
Scruffs - Conquest
Secret Pop Band - Pardon the solar interruption
Seedy Seeds - Count the days
Self-Evident - Endings
Sexstone - The painful side of true...
Sexy Accident - Mantoloking
Siena Root - Different realities
Slivovitz - Hubris
Chris Smither - Time stands still
Snowbyrd - Diosdado
Soultet - Yours, mind, and the truth
DJ Spinna - The boogie back
Starcode - A fine line
Joe Stickley's Blue Print - Smoke leaves town
Storys - Town beyond the trees
States - We are the erasers
Stationary Odyssey - Sons of boy
Stepfather - Original motion picture soundtrack
Heather Stewart - Life of the party
Angie Stone - Unexpected
Luke Stone - Somethin's gotta give
Greg Strong - Thought, word, and deed
Strotter Inst. - Bolzplatz
Super 400 - Sweet fist
Nathanuel Sutton - Starlite
Roxy Swain - new love designers
Swamphouse - The fade EP
T
Aly Tadros - Things worth keeping
Carley Tanchon - Pendot
Adam Taylor - Play the piano drunk
Brianna Taylor - Fireworks at the fairground
Teleseen - Fear of the forest
Terminal Lovers - As eyes burn clean
Brett Terry - You and your tribe
Textile Orchestra - For the boss
Theory of Tides - Theory of Tides
Thomas' Apartment - Tuesday night lights
Tim Be Told - From the inside
Tin Star - Bettie Lane
Tirra Lirra - Grasp your free hands grow
Torture the Artist - Torture the Artist
TPF! - Es slassh tee
Adam Taylor - Play the piano drunk
Jessie Torrisi - Bruler
U
Underground Soul - Soulraye
Unit Breed - Always distance the lonely
Uh Uh - Yuh yuh
V
Gaby Valezquez - Let me in
Vangough - Manikin parade
Various Artists - Welcome to the wetherbeat scene 1988-1991
Various Artists - Rockabye Baby!: Lullaby renditions of Aerosmith
Various Artists - Shark Batter introduces sounds from the scottish underground
Various Artists - Prids Tribute: Connect the dots (CD-R)
Various Artists - Things about comin' my way: A tribute to the music cof The Mississippi Sheiks
Various Artists - Kutsune Maison Compilation 8
Various Artists - Yo gabba gabba: Music is...awesome!: Hit songs from the show!
Vinny Vegas - Land of giants
Chris Velan - Solidago
Mia Vermillion - Alone together with the blues
Vessel - Vessel
Jay T. Vonada Quartet - Jammin'
W
Billy Wallace - The road spit me out
T.h. White - Company book
Kat Walker - Jazz skat gumbo
Sean Walsh and the National Reserve - Homesick
War Tapes - The continental divide
Wedding Soundtrack - Na na na ro
We'll Go Machete - We'll Go Machete
The Wheat Pool - Hauntario
Where the Wild Things Are - Motion picture soundtrack : Original songs by Karen O and the Kids
The Wind Whistles - Animals are people too
Wonderbugg - Transgraduate
Woodward - Woodward
World's Greatest Dad - Original motion picture soundtrack
Anson Wright & Tim Gibson - Ukiah's lullaby
X
X Borts the Slorch - Trot trot
Y
Yes Pleases - From whence it came
Michael Yonkers - With the blind shake
You Are Home - Phoneyhome
Z
Zebras - Parasitic clones under the strong arm of the robotic machine