About E-mails * babysue Store * Donate * Contact Info * babysue * LMNOP * dONW7 * Poetry * T-Shirts * Review Policies
July 2011 Comics, Poems, and Fables by


aka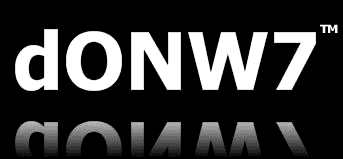 * * * Took a BREAK from MUSIC this month...look for WAY TOO MANY MUSIC REVIEWS coming August 2011... * * *


*Top Picks =
Once upon a time there was a very fat cat named Sourball. Actually Sourball was more than just fat. She was a freakish morbidly obese cat who was completely addicted to sex and having kittens.

Sourball was normally very content with her life. Her favorite hobby was to get very very high and roam the streets looking for a stray cat to mount her. She was used to having several litters of kittens every year and she rather enjoyed the process. Her pregnancies usually meant that she received a lot more attention and got a whole lot more food. And each and every time--within about two months--she would give birth to a wonderfully bright and frisky litter of fresh kittens.

This went on for several years. Sourball never thought that much about how she was living her life because she was just concerned with having big instant fun on a day-to-day basis.

But then something curious happened. Sourball got pregnant...as usual...but this time something wasn't right. Instead of giving birth to her kittens she began to lay on the floor in constant pain...contantly wishing and praying that the kittens would be born. But they weren't born. In fact, it was now about 12 months later and she was still pregnant.

Concerned and confused, Sourball went to her veterinarian to see what the problem might be.

"To be honest..." said the vet in a deadpan manner. "...it would be impossible to diagnose the exact cause of the problem without a very involved surgery. But my educated guess is that there are large hard lumps of resistant feces resting in your large intestine that are blocking the tubes through which the kittens would normally pass."

"So what am I to do?" asked Sourball.

"You might stop eating for a few days and see if the problem corrects itself," the vet suggested.

Once home, Sourball decided she would not eat anything until her kittens were born. Not a single damn thing. But two hours later she felt sharp hunger pains in her stomach...and she couldn't resist the urge to go on an all-out eating binge. She ate chicken and tuna and salmon and cheese and pizza and salad and frosted cake and eggs and liver and sausage and noodles and...well, she ate just about anything and everything in sight.

As she lay on her side aching from excessive overeating Sourball suddenly felt sharp pains in her abdomen.

"At LAST!" she cried with joy. "At last my kittens will finally be BORN!"

But as she looked down to see her first child she was horrified to find that it was only a lone bowel movement laying sloppily underneath her tail. She stared at it and became startled to find that it was slowly crawling toward her stomach in an apparent attempt to nurse.

Sourball got up and ran. She ran and ran until she could run no more. And then she fell on her side again, unable to continue because of her grossly oversized torso.

As she lay in the grass in a state of confusion, a small mole crawled out of a hole and stood defiant right in front of her large drippy snout.

"I have been sent to give you a MESSAGE!" the mole declared loudly.

"What message?" Sourball asked. "What message is this?"

"The message is...you will never ever give birth to this particular litter of kittens. You will keep thinking and hoping that the kittens will eventually be born but they will not. YOU WILL BE PREGANT FOREVER AND EVER FOR THE REST OF YOUR GODDAMN LIFE."

Sourball nodded her head knowingly...because she knew that this was only the beginning. She began to purr...softly at first, but increasingly louder as she accepted her fate.

And therein lies the moral of this fable.
* * * * * * * * * * * * * * * * * * * *
Anything worth doing
Isn't worth
Doing.

Somewhere
Over the rainbow
Skies are
Irritating.

I want to be
Real but I never
Will be.

No good deed
Goes nowhere.

Pushing peoples' buttons
Is like playing the piano.
Practice makes
Perfect.

There's always enough
Time.

You can
Judge a book
By its
Cover.

Everything
Means
Nothing.

Be unreasonable.
Everyone else
Is.

Our differences
Are what make us
Different.
If people wouldn't
Leave things there
Wouldn't be any
Left overs.

It's always easy
For me to see
How wrong everyone else is
Because I'm always
Right.

Nice and normal on the
Outside.
Harsh, sick, and alienated on the
Inside.

The world revolves
Around those who fail to
Evolve.

The future
Never happened.

Being part of the
Problem is ten times
More interesting than being
Part of the
Solution.
A
Aaron & Andrew - To be brave
Nasar Abadey & Supernova - Diamond in the rough
Afternoon Naps - Summer gang 7"
Also - Music belongs in the background
Bobby Alu - Take it or leave it
Ancient Astronauts - Into bass and time
Flo Anito - No dustbunnies
Anti-Social Music - Is the future of everything
Arvo Zylo - 333
Axess - Fusion
A Cat Called Cricket - When leaves fall
B
Baby Baby - Money
Bamboo Kids - The way things are
Barbarellatones - Confessions of a teenage prostitute
Stephen Barber - Astral vinyl
Ray Barnard & The Reverberation - Tinted windows to the soul
John Bartyl - Finally
Beastly - Songs From The Motion Picture
Bedhed and Blondy and the Sleepwalkers - Nuthin'...
David Berkeley - Some kind of cure
Mark Berube and the Patriotic Few - June in Siberia
Beware of Safety - With Chakotay at the Helm b/w Cut into stars
Black 100s - Fins
Black Out - Tap tap
Blank Pages - Absolute uncertainty
Danielle Bloom - Meet me in the middle
Boy With A Fish - I put my tongue on the window
Jesse Brewster - Jesse Brewster
Bree Bruns - Bree Bruns
Broken Poets - Broken Poets
Del Bromham - Devil's highway
Brulee - New beginnings
Bunky Moon - Schtuff we like
Bunnygrunt - "Just Like Ol' Times" "Young Abe Lincoln" b/w "He's About A Leaver"
Frank Butrey - Malicious delicious
Buxter Hoot'n - Buxter Hoot'n
David Byrne - Ride, rise, roar
C
Call Off The Search - What doesn't kill us...
Patrick Campbell-Lyons - The 13 dali's
Carpenter - Sea to sky
Cavemen Go - Someone's always dying to break my heart
Ceaser Pink & The Imperial Orgy - Four legs good two legs baaad!
Ceremony - Original motion picture soundtrack
Dylan Champagne - Love songs of the apocalypse: Volume 1
Chansons - At the chateau
Clara May - Hush
Clutters - Breaking bones
Paul Coady - Driftin' years
Turner Cody - Gangbusters!
Company Car - Stop hitting yourself
Steve Conn - Beautiful dream
Copernicus - Cipher and decipher
Counter Riot - Punk funk kfugato!
Crawl - Tangles
Jay Crocker - Jay Crocker
D
Daddy Lion - Daddy Lion
Damngivers - Damngivers
Dana and Lauren - Dana and Lauren
Ekendra Das - Ethnomusicology
Jenny Davis - Inside you
Arron Dean - MPLS
Details - Lost art
Dikta - Thank you EP
District Attorneys - Orders from...
Dogs and Bones - 2.1
Alberto Donatelli - Non calpestare il mio giardino
Dotson Moon - 4am
Drawn From Bees - Cautionary tales for the lionhearted
Ryan Driver - Who's breathing
DTES - Lost and gone forever
Duchess Leo - Golden gray
Dunn Boys - Volume 1
Duomarine - Depth of sound
Brennan Dylan - Bullet ride
E
Eksi Ekso - Eksi Ekso
El Ebo - Oxford basement collection
Elemental Zazen - Nothing to lose but change
Elements of Jazz - Elements of Jazz
Eleven Dollar Life - Shatter the Silence
Empirates - Pretentiously awesome
Eulogies - Tear the fences down
Eureka California - Modern Times 7"
Evaline - Patterned
Everybody Wants To Be A Cat - Disney Jazz Volume I
John Eye - Cannonicus 3.14
F
Joe Fahey - Bushnell's turtle
Falling Blind - Comets
Marc Farre - One hand on the night
Duncan Faure - Anthology
Favorite Shape Triangle - Against time
Fenech-Soler - Demons
Filmi - Xenith anon
Five Eight - Your god is dead to me now
Foghat - Last train home
Forgotten Door - Unlocked
Fostar - Believe
Casey Frazier - After autumn
Freezzas - Trdonja
F-units - Alone in babylon
Eleanor Fye - Love stays on
G
Alekos Galas - Mediterranean breeze
Duke Garwood - Dreamboatsafari
Matt Gary - I'm just sayin'
Gazpacho - Misse atropos
Howie Gelb - Alegrias
Giant Hand - Starting as people
Mike Gibbons - Marigolds: the Bangkok sessions
Robbie Gil - Save yourself
Glorie - Glorie
Dave Goddess Group - Something new
Barry Goldberg - It's all my vault
Grascals & Friends - Grascals & Friends
Gray Lions - Run wild
Dottie Grossman & Michael Vlatkovich - Call and response
Gunslinger - Early volumes 1
Jeff Gutman - Through the night
H
Hammer No More The Fingers - Black shark
Havknotz - Music life pain
H Bird - Operation fascination
Herzog - Search
Hickoids - Kicking it with the twits
Hit & Mrs. - Mind split apart
Hit Back - Who are these weird old kids
John L. Holmes - The Holmes stretch
Hoodwinked Too!: Hood vs Evil - Original motion picture soundtrack
Dan Hubbard & The Humadors - The Love show
Sam Humans - Life Free / Heligoats - Let loose
Hungry Kids of Hungary - Mega mountain
Hungryheart - One ticket to paradise
I
I Was Totally Destroying It - Preludes
Imaginary Cities - Temporary resident
In Bloom - all my potential
INXS - Mystify
J
Jenocide - Knee deep
Mary Jenson - Beyond
Melvin Jones - Pivot
Jookabox - The eyes of the fly
JSB - When all is said and done...there'll be a lot more said than done
K
Ted Russell Kamp - Get back to the land
Karmacoda - Eternal
Eryan Katsenelenbogen & Andrei Ivanovitch - Classical meets jazz: Pictures at an exhibition
Keeping Riley - Welcome fire
Kellarissa - Moon of neptune
David Franck Keller - A long way from minneapolis
Kentucky Thunder - 'Bout damn time
Chad Kichula - Killer
Andy Kim - I forgot to mention
King Kong Magnetics - Futuristic money makers
Ryan Kirby - Postcard from vermont
Libby Kirkpatrick - Heroine
Wes Kirkpatrick - Naps & nightmares
Kiseleff - A sound seal
Kissing Cousins - Unfortunate end
Kotodama - Dichotomy
L
Laneous and the Family Yah - Scissors
La Res - Revolution
Last Act - Still Standing
Last Royals - Last Royals
Jerry Leger - Trraveling grey
Dorothy Leigh - A second chance
Lemonade Mouth - An original Walt Disney records soundtrack
Marissa Levy - 63 songs about joe
Lick and a Promise - Come together in the morning
Lincoln Lawyer - Original motion picture soundtrack
Lincoln Lawyer - Music by Cliff Martinez
Trey Lockerbie - Light therapy
Donna Loren - Love it away
Donna Loren - Does elvis in hawaii
Carlo de Lorenzi - Four seasons in one recess
Lubec - Nothing is enough!
Gary Lucas & Gods and Monsters - The ordeal of civility
Lunatic Soul - Lunatic Soul
Lydia Lunch & Philippe Petit - Twist of fate
Luup - Meadow rituals
M
Madison Square Gardeners - Teeth of champions
Magnuson - Crash of cassini
Tim Mahoney - Live from the sky
Jesse Manley - Devil's red
Man Ray - Tokyo joe
Whitney Mann - The western sky
Carol Martini - Petals of the red magnolia
Daniel Masson - Frequencies
May Day Orchestra - Ota benga
Patrick McGrath - When black is blue
Brendan McKinney and the 99 Brown Dogs - Best they can
Elam McKnight & Bob Bogdal - Zombie nation
Men In My Head - Men In My Head
David Michael - Low bid on a dream
Midget - City drop
Miniboone - Big changes
Miwa Gemini - Fantastic lies of grizzly rose
Cory Mon and the Starlight Gospel - Turncoats
Money In The Banana Stand - There's always...
Monte Negro - Cosmic twins
Moonshine Ramblers - Moonshine Ramblers
Lisa Morales - Beautiful mistake
Gaby Moreno - Illustrated songs
Jackie O. Motherfucker - Earth sound system
Mournblade - Anthology - vol. I
Mousy Brown - Bronze turbo
Mouthful of Snow - The truth hurts, but you would still like to hear it
My First Earthquake - Friction
David Myles - Live at the carleton
Myself - Punk floyd
Mystefy - Me
N
Naked Heroes - 99 diamond
Gilbert Neal - Vultures and diamonds
Lee Negin - Hungry ghosts
Alva Nelson - Soul eyes
Lucas Nelson & Promise of the Real - Lucas Nelson & Promise of the Real
Nexcyx - Queen
TJ Nix and Paul Plumeri - Blues in disguise
Claudia Nygaard - Let the storm roll in
Nylon Pink - Nylon Pink
O
1 - 10's - Fighting for a golden age
Ocote Soul Sounds - Taurus
Lutalo "Sweet Lu" Olutosin - Tribute to greatness
Only Thieves - Heartless romantics
Open Feel - Open Feel EP
Operation ID - Legs
Orca Team - Vancouver, B.C. 7"
Carey Ott - Human heart
Ox - Silent night and other cowboy songs
P
Paint and Copter - More trial, less error
Panic Years - Finally, today is tomorrow
Pandora's Box - Coyote poets of the universe
Daniel Park - Search and rescue EP
Laura Peek - Key
Pepper Dome - Chaos point
Heather Pierson - Make it mine
Pirates of the Caribbean - On stranger tides
Police Teeth - Awesomer than the devil
Poor But Sexy - Let's move in together
Jon Pousette-Dart - Anti-gravity
Pousette-Dart Band - The best of Pousette-Dart Band
Primal Static - The curtain of many faces
Project S.N.A.R.E. - Project S.N.A.R.E.
Psychopathic Romantics - Pretty prizes
Q
R
Racoon Bandit - Into the hills
Adam Rader - Any way I can
John Ralston - "Jesus Christ" b/w "A Marigy Xmas"
Genya Ravan - I won't dry anymore...
Ready! Ricochet - Ready! Ricochet
Red Sammy - A cheaper kidn of love song
Mick Reed - Goodnight, texas
Danielle Reich - This year's kisses
Rethink Forever - Vocal music of Peter Hannan
Leslie Revelle - That little girl
Riffbrokers - Every pilot's blinded by the sun
Troy Roberts - Nu-jive
Robinson - England's bleeding
Roch - Lightweight bipolar mania
Rockabye Baby! - Lullaby renditions of Def Leppard
Clea Roddick - Songs of the year: Vol. 1
Eldridge Rodriguez- You are released
Laura Roppe - I'm still here
Rusty Eye - Possessor
S
Kekell Sa - Fortaleza
Micky Saunders & Dan Susnara - Riding on the moonbeams & analog slim in luddite land
Lisa Savidge - Lisa Savidge
Scarlet Season - The taxidermist
Stephanie Schneiderman - Rubber teardrop
Robert Schroeder - Cream
Tom Shaner - Get real or get gone EP
Sharpay's Fabulous Adventure - Sharpay's Fabulous Adventure
Shawn Bell Quintet - Things yet unknown
Side B - Greatest hits
Audrey Silver - Dream awhile
Mark Silverman - Perverse milkman art
Simon Says No! - Simon Says No!
Sleepless - Noise of life
Sleepy Vikings - They will find you here
Slopes of Distant Hills - Slopes of Distant Hills
Ruth Purves Smith & The 581 - Out in the storm
Snick: A very colourful piece of Australiana - Michael Schneider
Snowblink - Long live
Sojourn - The water and the blood
Soldier Come Home - With psalm 131
Sound of Growing Up - Drifting
Soup - The great awakening
Source Code - Original motion picture score
South Cry - Blue moon
Split Tongue Crow - Split Tongue Crow
Sprains - Imitate art
Spring Breakup - It's not you, it's me
Standing Shadows - The silent revolution
Steve Steele - The expat
Jacky Stone and His Ugly Bones - Blarg! All over Wrigley
Storms - Lay your sea coat aside
Streakin' Healys - Booze fighter
Street Chant - Means9
Stuyvesant - Fret sounds
Sufis at the Cinema - 50 years of bollywood qawwali & sufi song 1958-2007
Sunol - Ohlone
Sunrise - Spread the word
Sunshine Factory - Lower away b/w Tidal waves
Sunspot - Major arcana
Sun Wizard - Positively 4th avenue
Surrealestate - Lacunae
Dan Susnara - Vent grin and conquer
Jacqui Sutton - Billie & Dolly
Oliver Swain - In a big machine
Sweetkiss Momma - Revival rock
T
28 Days of Joy - Are we ghosts
Cheley Tackett - Whisper me slow
Terminal Orchestra - The seasons
MJ Territo - Down with love
Testa Rosa - II
Thrill Building - The greatest game in the world
Tic Tic Boom - Reasons & rhymes
Tigger - Forget you EP
Tiny Little Blackouts - Daly city
Tiptons Saxophone Quartet - Strange flower
Truth and reconciliation Commission - Songs about dying
Twilight Hotel - When the wolves go blind
Twisted Sister - Club days volume 1: The studio sessions
Two Guitars - Bending time
U
Uglyography - Undercover new machine
United Sons of Toil - When the revolution comes, everything will be beautiful
Using Bridge - Using Bridge
V
Sal Valentino - Dreamin' man
Various Artists - Ventis secundis, tenne cursum: This is progressive rock!
Various Artists - Space Escapade Unit 1
Various Artists - Manitoba Music
Various Artists - War Horses! Angel Air Rocks!
Various artists - The Mylene Sheath: 2011 label sampler
Various artists - Undercover tribute to Pixies' Doolittle
Various artists - Made in Iceland IV
Velvet Monkeys - Everything is right
Vessels - Helioscope
Vtg - Love is letting go
W
Walkability - Important singing gino ties
Walk Ons - We did this on purpose
Brian Walsby - Manchild 5
Samuel Locke Ward & The Boohoos / Mumfords - Split 7" E.P. 33 1/3 RPM
Mike Watt - Hyphenated-man
Way Yes - Way Yes
Bob Wayne - Outlaw carnie
We Is Shore Dedicated - We Is Shore Dedicated
Rosetta West - Raccoon
Wheeler Brothers - Portraits
Joseph Allen White - Things change
Marty Williams - Long time comin'
Renee Wilson - Voodoo queen
Wolfe Gang - Read the fine print
Andrea Wood - Dhyana
Wowz - Go figure
X
Y
Kenny Young - Simple things
Z
Inna Zhelannaya - Cocoon