About E-mails * babysue Store * Donate * Contact Info * babysue * LMNOP * dONW7 * Poetry * T-Shirts * Review Policies
February 2011 Comics, Poems, Fables, and Reviews by


aka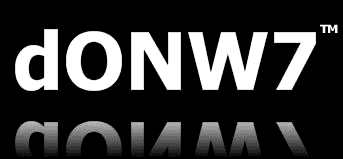 *Top Picks =
Once upon a time there was a handsome devoted husband and father named Daniel. He was 49 and, by all accounts, the perfect father and provider for his family of four. He had a high paying job as a mid-level account manager at a large corporation. When he wasn't working, Daniel spent most of his time with his wife Dammie and his two children...offering emotional support and guidance in any way that he could.

Yes, to the average observer it seemed as if David had everything. But what his family and friends didn't know was that there was trouble brewing deep within the recesses of his mind.

"Yes indeed, I do have everything," Daniel would often daydream to himself. "But there's just something that doesn't feel right."

The most troubling problem David was having was with his wife at night. Dammie was constantly craving physical attention and, to be quite blunt, David just wasn't ever in the mood to satisfy her anymore. It wasn't because she was unappealing. Dammie was intensely beautiful and men always noticed her wherever she went. One night after attempting to snuggle for over an hour, Dammie rolled over in frustration and let her feelings be known.

"Daniel, we need to talk," Dammie stammered as a tear fell from her left eye. "If you don't find me appealing anymore just tell me."

"But honey," said Daniel in his most consoling tone. "You know that I love you very, very much."

"Yes, I guess I know that, dear," Dammie replied wiping her tear away with a sanitary napkin. "But it just seems like things aren't the same as they used to be."

"Nothing is ever the way it used to be because things always change," Daniel reasoned. "But just the same, tomorrow I will try to find someone who can help me work through some of the issues going on in my mind."

The next morning Daniel called a brilliant psychologist and began rigorous twice-a-week counseling sessions. It wasn't long before the counselor came to an important conclusion.

"Daniel," the counselor said gently. "Don't you think it's about time you start admitting to yourself and everyone else that you are gay?"

"Me? Gay?" Daniel stuttered in disbelief. "That's ridiculous! I'm paying you $150 an hour to throw lies in my face? That's it!"

And with that, Daniel jumped to his feet and immediately left the psychologist's office never to return again.

But his day-to-day life continued to be difficult and problematic. Daniel felt less and less inclined to spend time with his wife and children...and he found himself increasingly drawn to internet dating sites that offered the ability to hook up with other homosexuals. He felt guilty and confused...but for some strange reason he couldn't help himself. He was drawn and compelled.

Daniel eventually met a young man online named Bland who he liked very, very much. Bland was particularly attractive and didn't look "gay" at all. Finally one week Daniel got up the courage to actually call Bland and speak to him. The next day they met face-to-face in a lavish hotel room on the north side of town. Although he was so nervous he could hardly look directly into the man's eyes, Daniel forced himself to face his fears. Before he knew what was happening he and Bland had their arms around one another and were about to kiss.

"Oh, Bland," Daniel cried as he began frantically kissing the man all over his neck and cheeks. "I've never said this to anyone before but now I can finally say it. I'm gay! I'm gay, I'm gay, I'm GAY!"

He felt an overwhelming feeling of relief as the words spilled from his lips. But in the midst of his confession he looked up and found that Bland had a large gun pointed at his forehead.

"Hand over the wallet, faggot," Bland said in a deep monotone. "Hand it over...or you die."

"But...but...but..." Daniel stuttered as he began to tremble.

"THE WALLET!!!" Bland screamed out as he rammed the gun harder into Daniel's face.

Quickly reaching into his back pocket, Daniel retrieved his wallet and handed it to Bland.

But in the end it didn't matter because Bland pulled the trigger anyway...immediately blowing Daniel's brains completely out the back of his goddamn head. Hair, skin, skull fragments, and brain chunks blasted across the room in an ugly tornado of bloody confusion. Bland quickly ran from the room, wallet in hand.

Daniel was dead. He died a violent death. He died a violent and horrific death. He died a violent and horrific and completely pointless death.

Well, not completely pointless...

For therein lies the moral of the fable.

* * * * * * * * * * * * * * *
Mark Adams - One Time Spaceman (Independently released CD, Pop/rock)
Several years ago a California band called Rancho Deluxe made a major impression on us...quite possibly the best Americana-based pop/rock band in the United State (although they've yet to be properly recognized for their substantial contributions to the genre). Since that time we have slowly been absorbing additional material from individual band members and their individual projects. Drummer Jim Doyle released an incredible solo album last year that blew us away. And now multi-instrumentalist Mark Adams presents music from a surprisingly different direction. Rancho Deluxe fans may be surprised to find that Adams writes and records pop/rock music that is reminiscent of some of the classic rock/pop bands he admires most (including The Clash and The Pixies). Joining Mark on this album are David Vaught (who also recorded the album), the previously mentioned Doyle on drums, and Ciera Lamborn. The guitar-driven pop/rock tunes on One Time Spaceman are melodic, direct, and to-the-point. Adams has a great voice and writes killer songs. He currently plays his material live in the band The Westsiders who apparently add plenty of extra punch to the music. There's plenty of great guitar stuff on this album...so guitar lovers will want to seek this one out. Twelve cool reflective cuts here including "One Less," "House On Fire," "Wide Open," and "Red Truck." Cool and totally rockin' tracks. Top pick.

Mark Bacino - Queens English (CD, DreamCrush, Pop)
A straight shot of melodic pop/rock from Middle Village, New York's Mark Bacino. Queens English is a cool collection of original songs reminiscent of classic artists from the past...most notably Elvis Costello and Harry Nilsson (Bacino's voice sometimes reminds us very much of Pearlfishers). For an underground artist, Mark's music is exceedingly commercial and accessible. Instead of writing and recording difficult artsy music, Mark instead opts to pen tunes that the average listener can listen to and appreciate. Hummable catchy tunes...smooth inviting vocals...smart arrangements...what more could you ask for? Eleven smart pop cuts including "Queens English," "Camp Elmo," "Middle Town," and "Who Are Yous?" Neat stuff with pep.
The Bad Examples - Smash Record (CD, Waterdog, Pop/rock)
If you're a big fan of classic pop artists like Redd Kross, Squeeze, Neil Finn, The Beatles, or even Stackridge...there's a good chance you will immediately fall in love with The Bad Examples. The band released their debut album in 1991 which was well received by critics and fans. Goldmine called it "one of the 50 essential American power pop albums of all time" (so okay, yeah...we pulled that directly from the press release). Now after a few dormant years the band snaps back with what just might be their strongest album yet. Smash Record is just that...a collection of powerful, super catchy smashing pop tunes presented with gusto and balls. Bandleader Ralph Covert may very well be one of the most important songwriters in the United States at this point in time. These tracks range from punchy rock to pure pop...with the main focus being those incredible vocals and ultimately fulfilling melodies. As of this writing we've already spun this disc a dozen times or more...and each time the songs just keep sounding better and better. Smart resilient pop cuts include "Big E Chord," "Kill Amanda," "In Another Life" (one of the best pop songs we've heard in months...it's a CLASSIC), "Never Do Nothing," and "Gets All Messy." Rarely do we hear pop albums that sound this good. Highly recommended. TOP PICK.

All babies are
Cancerous.
Ceramic - The Past Ain't Far (CD, Mother West, Pop/rock)
The debut album from New York's Ceramic. This band is the project spearheaded by John Scheaffer, a man who grew up learning to love music by way of his father's extensive collection of vinyl. It is tempting to categorize some of the songs on The Past Ain't Far as Americana pop/rock...but perhaps the word organic would be more appropriate. John writes and records songs using traditional instruments and the main focus is on vocal melodies and lyrics. His songs range from folk to pop to rock...and he keeps the musical arrangements relatively simple, thus allowing the listener to focus on the main ingredients. Scheaffer has a great understated voice that is inviting and real. At certain points, some of these songs remind us of Dumptruck's For The Country album. Ten cool cuts that clock in at just under 35 minutes. Our favorite tracks include "You Give More Than Enough," "How Can I Return," "The Past Ain't Far," and "Lose The King."
How much chuck
Would a chuck chuck chuck
If a chuck chuck
Could chuck
Chuck?
Cleanliness
Isn't next to
Anything.
Roxy Coss - Roxy Coss (Independently released CD, Jazz)
There seem to be more and more women in the twenty first century entering the world of jazz music as instrumentalists rather than simply being the vocalist and central focal point. Although you might not know her name...yet...saxophone player Roxy Coss has already been around the world and back and has played with some of the greatest names in jazz. Now with this, her self-titled debut album, she steps into the limelight and begins what will undoubtedly be a long and rewarding career. Joining Coss on this album are Kate Miller (trumpet, flugelhorn), Ryan Brennan (guitar), Justin Kauflin (piano, rhodes), Kellen Harrison (bass), and Shawn Baltazor (drums, percussion). The tracks on this album are smooth, smart, and sultry...and extremely reminiscent of many artists from the 1940s and 1950s. Coss and her associates keep things simple and direct for the most part, allowing the listener to focus on the fluid and accomplished skills of the players. Every cut is a keeper here but our own particular favorites include "Wandering One," "A New Time," and "I Think So." A resounding success on all levels. Top pick.

Shawn Costantino - Waltz For Anne (Independently released CD, Jazz)
He's been making music for years but now he's stepping into the spotlight on his own. Shawn Costantino has a varied and colorful career up to this point. Beginning in 1997 he began studying saxophone at The University of Miami under the wings of Gary Keller. He then moved to Chicago where he obtained his graduate degree from DePaul University...all the while playing at clubs at night as well as playing lead alto with the DePaul Jazz Ensemble. Later while pursuing a doctorate degree at the University of Northern Colorado he was hired as the director of jazz studies at the Harvard-Westlake School in North Hollywood. Joining Costantino on this album are Andrew Synowiec, Lincoln Cleary, Jens Kuross, and David Hughes. Waltz For Anne is a smooth and groovy ride, full of instantly accessible jazz tunes...some of which are covers while others are original compositions. Plenty of classy cuts here including "Whatever You Do," "The Transplant," and "Song For Ryan."
deadwhitesuns - deadwhitesuns (Independently released CD, Rock/pop)
deadwhitesuns is the new band/project spearheaded by Peter Brightman who was previously in the critically acclaimed Gainesville, FL band Doldrums. After Doldrums, Peter played in the Boston, MA band Pusher before eventually relocating to Los Angeles, California which is where this album was recorded. The press release that accompanied this disc did such an excellent job of describing the music that it is tempting to simply lift descriptive phrases here. True to the claim of the cover letter, deadwhitesuns presents songs that have a great deal in common with artists like Nick Cave, The Swans, Joy Division, and Nine Inch Nails. Joining Brightman in the recording sessions for this album were Miiko Watanabe (bass), Jeff Mince (drums), Guillermo Mendoza (drums), Gere Fennelly (keyboards), and Paul Roessler (keyboards). What turns us on most about this album are the groovy primal drumming and totally kickass bass lines...as well as the deep and commanding lead vocals. We receive and hear lots of independent releases...but rarely are they realized as well as the compositions on this album. Hopefully this will be the band that pushes Brightman's career up a few notches. Killer songs presented with crystal clarity and primitive power. Our favorite cuts include "Bohemian Grove," "Revenge," "Into The Plow," and "The Bitter Part." Compelling stuff. Top pick.

Paddy whack.
Give the dog
A phone.
Drifting In Silence - Lifesounds (CD, Labile, Progressive/instrumental/electronic)
Drifting In Silence is the one man electronic band created by Derrick Stembridge. Lifesounds, his latest full-length release, presents nine tracks of dreamy, slightly surreal modern electronic instrumentals. Some of these pieces remind us of Dead Voices On Air in some ways...although not as abstract and peculiar. Instead of going for one sound or approach, Stembridge seems to let his music take him wherever it may on each track. As such, some of these pieces are more atmospheric...while others are driven by constant and precise electronic rhythms. There's a lot to take in here...just over 57 minute's worth of music...and it's all housed in a beautifully designed digipak sleeve. Our favorite cuts include "Phonetic Reversal," "Existence," and "Lifesounds."
The Droves - Out of Herself (CD, Eastern Spurs, Pop)
The Droves is a new project created by Christian Gibbs and Kenny Savelson, both of whom were in the critically acclaimed band Morning Glories. After Morning Glories disbanded, both guys went onto other projects. But eventually they found that they still needed an outlet for their more aggressive, loud material...and thus The Droves was/were born. Out of Herself features eleven guitar-driven pop/rock tunes with muscle. Joining Gibbs and Savelson is Gregory Stovetop who provides the appropriately persistent bass lines. Rather groovy material here...with our initial favorites being "Mackenzie," "Agatha," "Ding Fits of Laughter," and "Then They Were Three." Cool driving tunes reminiscent of some of the best underground guitar rock bands from the 1990s.
Easter Island - Better Things (Independently released CD EP, Pop)
Moody melodic introspective progressive pop. The guys in the Athens, Georgia-based band Easter Island describe their music as "Pedro the Lion meets Stars without a female vocalist..." That's a pretty accurate way of summing up the sound of the tracks on this EP. These sparse, low-key progressive songs are extremely melodic...but they are by no means traditional singalong pop. Plenty of soft moments here as well as some glimpses of things that are probably yet to be. Some beautiful melodies here...our favorite cuts are "Proud," "Better Things," and "Second Handers" (particularly lovely vocal on this one). Neat stuff with a heart. It'll be interesting to see what these guys do on a full-length release...
Epigene - A Wall Street Odyssey: The City, The Country and Back Again (Independently released Double CD + Book, Pop)
Hmmm...we are really torn here. On the one hand we really love the music we're hearing on A Wall Street Odyssey: The City, The Country and Back Again. But on the other hand...some of the messages contained on this lengthy double disc pop opera are, unfortunately, sometimes kinda irritating. Epigene is the duo comprised of Sean Bigler and Bonnie Lykes. The duo's previous recordings have been warmly received by critics and fans. They write extremely smart pop songs with a heavy emphasis on lyrical content...and technology plays a major role in the overall sound and vibe. Odyssey is a twenty-first century pop opera in which the main character becomes part of corporate America...but he later gets fired and becomes homeless...and then eventually decides to become involved in a green lifestyle (eco, green, nature, blah blah blah...) and then returns to the city to convert others. While we like the idea of dumping the corporate lifestyle...the whole green movement has become nothing but a major annoyance. As such, it's hard to take in the storyline here without getting kinda turned off. But...here's the good part...you can easily listen to these discs without paying attention to the storyline. And if you do...you will be highly rewarded with some killer pop melodies and smart arrangements. Bigler and Lykes have amazing voices and write killer tunes (!). In our humble dumb opinion this album would have been more appealing without the storyline/opera approach but hey...what do we know? We're still pitiful little whining nobodies whose opinions don't mean nuffin out there in the real world. We look forward to hearing more from Epigene. While this one isn't a direct hit, we feel certain these two will smack the target dead center in the very near future...
Equality is a
Lie.

A woman
With breast implants
Is like a day without
Sunshine.
Jamila Ford - Enough (CD, Skinny Chick, Soul/pop)
Cool and classy modern soul pop. This is the debut full-length release from Los Angeles, California's Jamila Ford...and it's a keeper. So many modern soul artists feel the need to inject/infect their music with traces of rap or blasts of hip-hop. Ford stays focused on Enough...never letting her music regress into those predictable samey genres. She's got a great voice...really, really, really great...and she comes across sounding so genuine and real that you can't help but be swept away by her music. Enough is sultry, friendly, inviting, and ultimately very real. Jamila loves music and this is obvious in every word that she sings. She wrote all ten songs on this album and they all hit the target. Our favorite tracks include "Ordinary People," "Make Me Forget," "A Little Too Much," and "Never Explain." One of the best soul/pop albums we've heard in months...LOVE IT. Top pick.

Go Time! - Hit It (CD, Sound Gypsy Recordings, Rock/pop)
This CD arrived in a plain brown wrapper without the usual press release garbage...an appropriate way of marketing the band and music, as the guys in Go Time! play straightforward and exceedingly unpretentious pop/rock music. The band is comprised of Scott Niekelski (vocals, guitar, keyboards), Steve Grzenia (drums, vocals), Mark Marketti (bass, vocals), and Paul Schmidt (guitar, vocals). These guys aren't following trends...they don't wear stupid clothes...they don't have obnoxious haircuts...and they don't wear makeup (at least to our knowledge anyway). The appropriately titled Hit It does, in fact, consistently hit the target. These guitar-driven tracks are punchy, smart, and masculine...and ultimately effective. Our favorite cuts include "Vanity Fair," "Lawn & Garden," "Feel Nothing," and "A Night To Remember." Good solid stuff with a defined backbone.
Gradinata Nord - Valtellina Boyz (CD, Bacio / Loenzo Monti Recordings, Rock)
Really hard driving power rock from Italy's Gradinata Nord. These guys play an aggressive rip-roaring brand of raunchy rock that reminds us very much of Turbonegro. The main difference is that while Turbonegro's lead vocalist looks like a fat, sweaty Alice Cooper...Gradinata Nord's lead singer looks like a big chunky sexy corporate executive (!). Musically, Valtellina Boyz packs a powerful punch. The album consists of songs that the band was already playing live as far back as 2002 and 2003...but now they've been transformed into proper studio recordings. Throbbing bass lines...steady rhythms...gritty overdriven guitars...and in-your-face vocals... It all adds up to a loud rock and roll album with staying power. Our favorite cuts include "Valtellina Boyz," "Gradinata Rock," and "Palla Al Centro." Good driving stuff.

Guitaro - JJ's Crystal Palace (Independently released CD, Pop/rock/shoegazer/electro-pop)
Guitaro is the Vancouver-based trio comprised of Mark Wiebe, Jeremy Unrau, and Heather Warkentin. Although the band has been in existence since 1997, up to this point their releases have been few and far between. JJ's Crystal Palace is only the second full-length release from the band in their many years of playing together...but it is bound to please their fans and garner a great deal of praise. We're tempted to categorize this music as techno pop...but since that term is rarely used anymore, we'll go with electro-pop. But even that term is a bit misleading because you may then assume that these songs are disposable...which they are not. Although on their web site the band describes their music as pop/rock/shoegaze...many of these songs may remind many listeners of techno pop...errr umm...electro-pop...bands from the 1980s. Most of the tracks on Palace are driven by steady danceable beats and cool understated vocals. Totally cool cuts include "Hill Mountain," "Come To Get Sums," "Make You," and "Plastic Bags."
Alicia Hansen - Fractography (Independently released CD, Progressive pop)
This is a decidedly different sort of album from a decidedly different musical artist. Hard to believe this is a debut album (?). Vancouver, Canada's Alicia Hansen will no doubt develop a loyal underground following in no time flat. If you are continually on the prowl for original music, Fractography just may be the drug you crave. Alicia's music can, in many ways, be compared to Kate Bush. But that's just a general reference point, she's no copycat. In some ways, the songs on this album are much more reminiscent of British progressive artists from the 1970s (think Henry Cow or Curved Air perhaps?). So many different styles of music colliding and so many possible influences make it very difficult to describe this music. Suffice to say...Hansen writes some remarkable effective songs and she has a strange and perplexing voice that provides the perfect central focus. Cool absorbing compositions include "Under Hypnosis," "Homesickness," "Poison Tree," and "Fractography." Can't say enough good things about this one. An easy and obvious TOP PICK.

Hafdis Huld - Synchronized Swimmers (CD, OK! Good, Pop)
When we think of Iceland we usually think of artsy abstract musical artists. As a result, we were rather surprised to find that Iceland's Hafdis Huld is a pure pop singer whose music could easily appeal to millions and millions of listeners. Huld released her first album (Dirty Paper Cup) in 2006 and since that time has become very successful in her native country. Now with the release of Synchronized Swimmers she is hoping to transfer some of that success to other parts of the world. Folks will undoubtedly be inclined to compare Hafdis to Deborah Harry (Blondie)...simply because both are very beautiful thin platinum blond women. But that's where the similarities end, as Hafdis is playing to a much more mature crowd than Harry. Her songs are smart and intricate and her vocals very focused and passionate. While we admit this album is a bit more commercial than we normally like...we have to admit that when things sound this good, who cares? Clever radio- and download-friendly cuts include "Action Man," "Boys & Perfume," "Robot Robot," and "Winter Sun."
Our borders are insecure.
Our borders will always be
Insecure.
Jakko M. Jakszyk - The Bruised Romantic Glee Club (Double CD, Inner Knot, Progressive rock/pop)
Wow...there's a lot to take in on this whopping double disc set from Jakko M. Jakszyk. Up to this point in time this fellow is probably best known for his work in the bands Level 42 and The 21st Century Schizoid Band...but that may be about to change with this release. The Bruised Romantic Glee Club is the fifth full-length album from Jakszyk...and it's a multi-faceted trip into the world of modern progressive rock/pop. The album is divided into two parts. The first disc features originals while the second presents cover versions. The idea works well. Jakszyk first presents music firmly seated in the twenty-first century. His songs are, for the most part, moody progressive pop featuring excellent vocals and intricate arrangements. The second disc features covers of songs by artists Jakko listened to in his developmental years. Artists covered include Henry Cow (!), King Crimson, and Soft Machine. This double disc features a mind-bending array of guest musicians...including Gavin Harrison, Danny Thompson, Robert Fripp, Mel Collins, Mark King, Dave Stewart, Ian Wallace, Hugh Hopper, and Clive Brooks (whew!). There's a lot to absorb here...a wealth of styles and genres all seamlessly tied together into one cohesive body of work. Packaged in a beautiful tri-fold digipak sleeve complete with lyric booklet, this is one truly classy package...
Carly Jamison - Everything Happens For A Reason (CD, Desktop Recordings, Pop/rock)
There's so much great pop and rock music coming out of Nashville, TN these days...it seems like a real shame that your average music consumer only associates the city with phony carbonated country slop/pop. Okay, so Carly Jamison is actually from New York...she recorded Everything Happens For A Reason at True Tone Recording studio, so it has that cool Nashville kinda vibe. It would be difficult to discuss Jamison's music without making the obvious comparison to Chrissie Hynde (she has the same kind of deep sultry voice that has made Hynde a favorite among music fans for decades). Lots of big names were involved in the recording and release of this album. It has a big slick sound and could easily catapult Jamison into the big leagues in no time at all. The songs are pure pop infused with some definite bluesy threads. Super slick pop/rockers include "Bring It On," "Ask Me If I Give A Shit," "No Control Anymore," and "Dreaming." Good solid stuff that packs a powerful punch.
Jazzfakers - Jazzfakers (CD, PAS, Modern jazz)
Formed in 2008, Jazzfakers is the quartet comprised of David Tamura, Steve Orbach, Robert L. Pepper, and Isaac Taylor. Together, the four write and record intriguing instrumentals that sound something like dub mixed with modern jazz...with a little space rock bleeding in and out of the mix at times. The compositions on this album feature thick loud throbbing bass lines and wildly inventive improvisation. This disc is housed in a really cool triple foldout cardboard sleeve that features some killer artwork. Although the disc only contains a little over 36 minutes' worth of music...all seven tracks offer cool substantive grooves... Our favorite cuts include "Forgotten Baseline," "Pill Chill," and "Jazz Breakdown." Totally nifty groove-driven stuff...
Les Jupes - Modern Myths (CD, Head In The Sand, Pop)
Intriguing slightly dark modern pop. Les Jupes is the Canadian quartet comprised of David Schellenberg, Kelly Beaton, Michael Petkau Falk, and Adam Klassen. Many folks will remember Falk as the man who created the Record of the Month Club in 2009 (he has also been dubbed "the patron saint of the Winnipeg music scene"). Modern Myths, the band's debut album, is a strong and resilient CD full of classy/classic numbers. Because of Falk's deep vocals, the songs sometimes remind us of Joy Division and John Cale...and even The Doors at times. But in actuality the music is markedly different from any of these artists. Considering the fact that these songs don't sound very much like any other current bands that come to mind, it's surprising how accessible the music is. The songs are probably best described as pop...but this is by no means the kind of canned processed stuff so many folks are churning out in the twenty-first century. Strangely personal dark pop tracks include "Myth #3 (The Mountain)," "This Places Owes Us," "Last Dance," and "Awake, M Ghost!" Cool music from a slightly different universe...and the lyrics are excellent. TOP PICK.

Katey Laurel - From Here (CD EP, Roaring Twenties, Pop)
Commercial music has gotten a terrible reputation over the past couple of decades...mainly because 99% of commercial music is phony, tedious, and unlistenable. But even though the average twenty-first century commercial music artist has nothing to offer, that's not to say that there aren't some cool new credible minds bubbling up from underneath the surface. One such case in point is Denver, Colorado's Katey Laurel. Katey makes music that could easily appeal to millions and millions of listeners. But even though this is the case, she doesn't make music that is technology-driven crap. Her songs have a cool genuine vibe and she has a wonderfully smooth and inviting voice that really makes her tunes work. This eight song EP features plenty of warm material to sink your teeth into...including "Begin Again," "Somebody Like You," and "My Funny Boy."
For every action
There is an equal but opposite
Nice fresh slice of
Lemon cake.
The Liptonians - Let's All March Back Into The Sea (CD, Head In The Sand, Pop)
The guys in Winnipeg, Canada's The Liptonians released their debut album in 2008. The album was extremely well received, got lots of airplay, and led to the band playing two years' worth of live shows. In 2010 founding members Matt Schellenberg and Bucky Driedger retreated to a cabin to write songs and consider what material to use for the next album. The interestingly titled Let's All March Back Into The Sea was recorded at various locations by Mike Petkau (also a band member), Matt Peters, and The Liptonians themselves. The album presents unpredictable progressive pop songs that sometimes feature thick, intricate arrangements...while other tunes are rather sparse and minimal. At the heart of the tunes are intelligent vocal melodies that really stand out from the pack. Instead of going for the direct pop approach, these songs are indirect for the most part...affecting your subconsciousness before you even realize what's happening. Sea will undoubtedly be well-received as the songs are substantial and genuine. Smart artsy cuts include "Terrell's Dream," "Perfect Swimmers," "Roller Coaster," and "March Back Into The Sea."
Look down
At the people
You look
Up to.
Lousy Robot - Hail, The Conquering Fool (CD, Hit, Pop)
Albuquerque, NM...ahhhh yesssss....we don't receive stuff from the city that often but when we do it usually catches our attention. Hail, The Conquering Fool is the third full-length release from Albuquerque's Lousy Robot. The band formed in 2003 and is comprised of Jim Phillips (vocals, guitar), Dandee Fleming (bass, vocals), Jack Moffitt (keyboards, pianos), and Ben Levine (drums, vocals). These guys have an unconventional sound for a twenty-first century band. Their music sounds something like a cross between 1980s techno pop and 1960s garage rock. Perhaps the best way we could describe it is to say it sounds something like a cross between Let's Active and The Lyres...but not really...(?). The fact that the band's music doesn't sound like or fit in with the average twenty-first century mindset could either be a plus or minus for the band. Songs are always what grab our attention...and there are plenty of groovy toe tapping cuts here. Our favorite tracks include "The Peacocks," "A Not Quite Perfect Film," and "Cross My Heart and Hope You Die" (great song title, that...). Neat stuff.
Jon McKiel - Confidence Lodge (CD EP, Youth Club, Pop)
Interesting five song EP...and a definite appetite-wetter for Jon McKiel's upcoming full-length, Tonka Warlord (which was recorded during the same recording sessions as this EP). Jon's last full-length (The Nature of Things) was warmly received and he followed it up by doing a good bit of promotional touring. Judging from what we read on the press release, McKiel apparently used to write loud rock anthems...whereas nowadays his songs are more introspective and subdued. Actually subtle might be a better word, because some of the musical passages on Confidence Lodge are actually quite heavy and dense. Named after and recorded in The Old Confidence Lodge in Riverport, Nova Scotia (a 1929 building originally used as an Old Fellows Hall), Confidence Lodge is strikingly original and genuine. Jon's songs have a slightly folky feel...but they sometimes tread into louder territory. Some of these cuts remind us of Hayden in many ways. Intriguing vocals, songs with substance...what more could you ask for? Our favorites here are "Monster of the Mirimichi" and "Snow Owls." Can't wait to hear the upcoming album...
Katie Moore - Montebello (CD, Purple Cat, Pop)
It would be almost impossible to discuss Katie Moore without bringing up the name Dolly Parton. But the only reason this is true is because Katie's peculiar quivering vocal style sounds very much like a very young Dolly (many years ago when she could actually sing). But that's where the similarities end because Moore's music is light years more mature and current than Parton's ever was. Instead of schmaltzy fake country pop, Katie writes and records organic modern pop that has a genuine spirit and a determined sort of style. True to the claim of the press release that accompanied this disc, Moore's music lies "...somewhere in the no-man's land between folk, alt-country, bluegrass, and Americana..." You can generally tell a lot about a person and/or artist by the company they keep. Supporting Katie on this album is a cast of notable Canadian musicians...a virtual who's who of the underground. The album features a wonderfully resilient rendition of Anna McGarrigle's "Heart Like A Wheel." Montebello will no doubt be a classic album for decades to come. Katie Moore is an absolute and genuine real talent. Top pick.

My Cousin, The Emperor - Prospect Park West: The Subway EPs, Vol. 1 (Independently released Double EP CD, Folk/pop)
This is, perhaps, the first "double EP CD" we've ever heard of...kinda ridiculous in a way because it's actually a full-length CD divided into two sections. Ridiculous yes...but a very clever marketing strategy because it caught our attention. The idea was to record segments of music that lasted about 20 minutes each...long enough to last the length of an average subway trip in New York City. Songwriter Jason Reischel writes underground country flavored pop that is refreshing and genuine. Country pop has gotten a bad reputation over the years because of all the canned slop churned out of Nashville...so it's refreshing to hear someone create something tangible and credible in a genre overrun with crap. The first EP (Prospect Park West) is the acoustic EP while the second EP (Broadway-Lafayette) is the electric EP. Plenty of cool toe-tapping tunes here with our favorites being "Burly, Old Couch," "Southern Nights," "Down N Out," and "Early Morning Snow." Well written tunes, executed to perfection.
Whitney Nichole - 100 Strong (Independently released CD, Pop)
Whitney Nichole is a beautiful up-and-coming female vocalist. Not beautiful in the normal twenty-first century sense (most up-and-coming female vocalists look like late night inner-city prostitutes). She's beautiful in a more traditional and natural way. But if you think this young lady with the particularly beautiful eyes is nothing but a pretty face, think again. 100 Strong makes it perfectly clear that Whitney has the talent and inner beauty to win over legions upon legions of music fans. What impresses us most about Whitney is how genuine she seems. At a point in time when so many artists are pushing mindless crap and/or churning out computer generated junk to please the masses, 100 Strong comes across like a sincere and real statement from a real person. If you're looking for real authentic music, you'll find plenty of it here. Cool melodic pop tunes include "100 Strong," "Hard Enough," "Stranger Things," and "Walking Back."
There is nothing
Inside you.
There is nothing
Inside you
At all.
The Olympic Symphonium - The City Won't Have Time To Fight (CD, Forward Music, Progressive pop)
Hmmm...this progressive folky/pop band reminds us of Seryn (see review of their latest album below) as well as Canada's Woodpigeon. The Olympic Symphonium is driven by the songwriting skills of Nick Cobham, Kyle Cunjak, and Graeme Walker...three guys who seem driven more by the desire to create than by the desire to make a quick buck. And that's something that always impresses us. Imagine taking some of the basic elements from 1970s singer/songwriter FM radio pop and combining them with subtle threads of Americana, folk, and bluegrass...and you may begin to have some idea of what the songs on The City Won't Have Time To Fight sound like. Fairly intricate arrangements here...and the songs are never tarnished by overly cute and clever effects. These tracks have a totally organic sound...very laid back and relaxed... Vocal melodies are the main focus and the lyrics are particularly real and heartfelt. Super smooth cuts include "No Bad Habits," "History," and "Crowded House."
The Pauses - A Cautionary Tale (CD, New Granada, Pop)
The first thing that caught our attention about this release was THE COVER ART. Wow...this album has some of the best cover art we've ever seen. The digipak sleeve was designed to look like a Little Golden Book...complete with wear to the spine and goofy colorful images that rival Twink's album art...and it also reminds us slightly of Spongebob Squarepants (we're still big fans even though it's not cool to like Spongebob anymore). The art was well chosen, as it is a perfect fit for the songs contained on the disc. Orlando, Florida band The Pauses is comprised of Tierney Tough (vocals, Rhodes, bass), Jason Kupfer (guitar, piano, electronics, ukulele, footbells), and Nathan Chase (drums, percussion). A Cautionary Tale is a playful album but it has plenty of biting aggressive segments that prevent it from being too soft or fluffy. This disc is short...clocking in at just over 30 minutes. But it's got more than its share of creative spirit and originality. Our favorite cuts include "Go North," "Pull the Pin," "Little Kids," and "Goodbye, Winthorpe."
A man with
A small penis
Is a man who can't be
Trusted.
The Perfect Vessels - Name Our Own Stars (CD, Makeshift Music, Progressive pop)
Super cool debut album from Memphis, Tennessee's The Perfect Vessels. This band is comprised of brothers Graham Burks and Justin Fox Burks and David Bell. The three were childhood friends riding skateboards around the streets of Memphis before deciding to play music together. After a while they went their separate ways...only to get back together again a few years later with a more serious attitude about making music. They got in touch with Doug Easley (of the Easley McCain Recording studio) and recorded this, their debut album. It may have taken them a few years to put out their first album...but the good news is that they got it right. Name Our Own Stars is a super groovy album full of slightly psychedelic upbeat modern pop. The songs feature great vocal melodies, superb harmonies, smart guitars, and cool driving rhythms. There's a really great fresh inventive quality here that is missing in many modern pop bands. It could be the excitement of recording a first album...or it could just be that these guys have a knack for writing super cool memorable tunes. Whatever the case...this one is a resounding hit here in the super plush babysue office suites. We're totally grooving on kickass tracks like "Runnig Out of Time," "Shade Tree Astronomy," "Do You Know The Way?", "Under the Starlight," and "Shine." This is one helluva kickass debut... TOP PICK.

Andy Pratt - Andy Pratt Loves You (CD-R, Forward Motion, Pop)
We were blown away when we received this disc in the mail. A little background... Decades ago we found an 8-track tape in the cheapie bins of a discount department store (Grants perhaps?) simply entitled Andy Pratt. Radio stations in the Atlanta area hadn't even picked up on Andy's single "Avenging Annie" so we had no idea who he was. We were blown away by the music on the tape...so much so that we went right out and bought the album on vinyl. It wasn't long before his next album (Resolution) was released. By that time, the guy had us completely hooked. Resolution was one of the best pop albums of the 1970s and still sounds as great today as it did when it was recorded. We even sought out and paid a hefty price for his debut out-of-print album Records Are Like Life (well worth the money). It wasn't long before several major publications were making some mighty big predictions about Andy Pratt's music and his inevitable forthcoming success. But for whatever reasons (probably poor management or the fact that he was on a small record label) Andy's career began to fizzle. And even though his next album (Shiver In The Night) contained some killer material, things just seemed to start falling apart. One thing that may have caused confusion is that Andy decided to become a Christian pop artist. Nowadays such a move wouldn't be any big deal. But in the mid-1970s Christian music was synonymous with bad music. There simply weren't any really talented credible people in the world making Christian music then. As such, this probably alienated and confused fans and limited Andy's appeal. It wasn't long before his career took a dive and he went underground more or less...continuing to write and record...but failing to make much of a mark commercially. We unfortunately didn't hear much of Pratt's music over the past couple of decades so it was indeed a pleasant surprise to receive a package in the mail direct from Mr. Pratt himself. The good news...is that Andy's still got it. His music still has that wonderfully bright optimistic vibe that made it so appealing in the first place. His voice still sounds superb (he has one of the most recognizable voices in music and definitely one of the highest falsettos in history)...and his songs still sound as warm and real as they did when he first began. With so many Christian artists and music labels all over the world, you would think that someone would recognize the fact that Andy Pratt was one of the very first artistically credible Christian pop artists in the United States. But just as the band Fanny always get slighted (???) whenever anyone discusses women in rock music, Andy never seems to get the recognition he deserves for being so far ahead of his time. What is perhaps most frustrating about all of this is the divide between commercially successful artists and obscure ones. Pratt's music could, in some general ways, be compared to the music of Barry Manilow. But whereas Manilow has produced nothing but shallow crap for decades (all the while managing to become filthy rich and have stupid mindless adoring fans everywhere)...Pratt, who is light years more talented and credible, continues to toil away in obscurity. Oh well. Perhaps the moral of the story here is...that it is more important to be true to yourself than to peddle worthless junk. Andy Pratt Loves You is a fine return to form from one of the greatest piano popsters on the planet. Resoundingly good vibes abound...but our own particular favorites include "It's Not the End of the World," "Take It All Away," "I'm All Alone," and "One More Song To Go." We can conclude simply by saying...babysue loves Andy Pratt. Top pick.

Pushking - The World As We Love It (CD, Armoury / Eagle Rock Entertainment, Rock/pop)
An interesting way of providing a career overview. The guys in Russia's Pushking began their career way back in 1994 and since that time have become one of the classic heavy metal acts on the planet. The World As We Love It features a selection of previously recorded songs from the band, newly re-recorded with a host of familiar well known names lending a hand...including Paul Stanley, Billy F. Gibbons, Alice Cooper, Steve Vai, Glenn Hughes, Joe Lynn Turner, Keri Kelli, Steve Stevens, and Nuno Bettencourt. Readers should note that these recordings are extremely polished arena rockers...so this will most likely only appeal to folks who really like this style of music. To be honest, taken as a whole this album comes across sounding unnecessarily overproduced. But if you take it just one track at a time, you can find some really juicy cuts to sink your teeth into. Our favorite tracks include "Nightrider," "Troubled Love," "Nature's Child," and "My Simple Song."
Ringside - Lost Days (Independently released CD, Pop/rock)
Talk about a winding career path (!). Ringside's Scott Thomas seemed to be on a quick path to success in 2005 after the release of his self-titled debut album. But several months later he broke his back...and had to take a slightly different approach. But it wasn't long before things started cooking. Enrique Iglesias had already done a cover of one of his tunes before he began touring again...opening up for Ben Harper...and touring Eastern Europe and Russia. After making important connections around the globe, Thomas was eventually rewarded with his own recording studio (Ocean Studios Burbank) which is where this album (as well as his latest EP) was recorded. Lost Days is a nice thick slice of modern pop/rock. Scott's music treads on that fine line that separates commercial music from the underground. His songs are extremely well produced and accessible...but they still retain a healthy dose of artistic integrity. This album is bound to please Ringside fans and bring in legions more. Cool hummable tracks include "Starbrite," "Freedom," "Love In The Asylum," and "Trouble's Gone."
Peter Scherr - Son of August (CD, 1 Hour Music, Jazz)
Bassist/composer Peter Scherr is one busy man. He's been making music for more than two decades now and has worked with a wide variety of different artists along the way. Son of August was born out of Peter's to work with saxophonist Michael Blake who played with the Lounge Lizards in the 1990s. In order to record the album he flew to New York, meeting up with the chosen players at Brooklyn Recording. The tracks for this album were recorded in 2008 but Scherr only got around to working on the final mixes in 2009. In addition to Scherr and Blake, the players on this album are Mike Sarin (drums), Brad Shepik (guitar), and Peter's brother Tony Scherr (guitar, bass guitar). In addition to Scherr originals, the album features a strikingly interesting take on Dave Davies' "Strangers" (one of our favorite Kinks songs ever). Almost an hour's worth of groovy material here, housed in a beautifully designed triple foldout cardboard sleeve featuring artwork by Troublefish.
The Seldon Plan - Coalizione del Volere (CD EP, Beechfields, Pop)
This is the fourth release from The Seldon Plan to be covered in these pages. We've been impressed by these folks' music in the past...but never more so than now. Coalizione del Volere may just be the band's strongest disc yet. After the release of their 2009 album Lost and Found and Lost the band took a break before (thankfully) making the decision to pick up and continue. We still feel like this band's songs are reminiscent of The Hang Ups (one of our all-time favorite pop bands who have never been properly recognized). These eight guitar-driven pop tunes range from heavenly pop with loud jagged guitars to more subdued pensive restrained compositions. Both work perfectly within the framework of this EP. Our only criticism would be that after these eight songs end...we're left wanting to hear more, more, more (which is, of course, the mark of an excellent EP). Wonderfully vibrant tracks include "Fractionation," "Fool's Gold" (incredibly beautiful melody here), and "A Letter to Satie." Hopefully the guys in this band will continue making music for decades to come. They just keep getting better over time. TOP PICK.

Seryn - This Is Where We Are (CD, Velvet Blue Music, Pop)
This folks in this Denton, Texas-based have already made quite a name for themselves in their home state...which is somewhat surprising considering how uncommercial and subdued their sound is. Most folks probably associate Texas with raunchy loud music...but Seryn tunes are anything but. These folks play a subtle, laidback, organic brand of progressive folk/pop that reminds us in many ways of Canada's Woodpigeon. The songs are unorthodox and incorporate intricate classic instruments intertwined into some rather complex arrangements that teeter into folk and even bluegrass at times. Layered over the top are some truly heavenly harmonies with curious dreamy qualities. Our guess is that--now that their music is spilling over the borders into other states and countries--this band will experience even greater success beyond their wildest dreams. Ten pensive cuts here including "So Within," "We Will All Be Changed," "Towering," and "On My Knees."
Sick of Sarah - 2205 (CD, Adam Ant, Pop)
The five girls in Sick of Sarah already have a great word of mouth buzz going on about their music. Prior classic female artists are already singing their praises as well as some of the more well-known music critics. This Minneapolis-based quintet made quite a splash with their self-titled debut album that was released in 2008. 2205 was recorded at the well-known Sonic Ranch studio in El Paso, TX. As such, the tunes have a nice sparkly sound and cool propulsive rhythms that drive the music. The songs feature strong vocal melodies and plenty of smart groovy guitars. These ladies are playing for a young audience. Their image harkens back to the late 1970s when it seemed like every other band in New York was wearing black and white. 2205 is a totally danceable album chock full of catchy tracks. Cool cuts include "Overexposure," "Kiss Me," "One Night Stand," and "El Paso Blue."
When you die
Your spirit
Cleans toilets.
The Soft Province - The Soft Province (CD, Three Ring, Progressive pop)
The Soft Province is the duo comprised of Canada's Jace Lasek and Michael Gardiner, both of whom were co-founders of the band Besnard Lakes. This, their newest project, gets an enthusiastic and overwhelming thumbs UP. We're generally suckers for well produced smart melodic progressive pop...so we instantly fell in love with these superb thick layered tunes and the wonderful heavenly vocals that glide by like puffy white clouds in the sky. We hear so much great music coming out of Canada in the twenty-first century...but this has got to be one of our all-time favorites. These guys write what would already be great songs...but they are pushed to another level through the use of smart technology (i.e., technology used to enhance the songs rather than drown out their existence). Although these songs fit within the confines of pop music...they aren't traditional or standard by any means. There are elements of dream pop, shoegazer, hard rock, drone, and more...all swirling around together creating intelligent, intoxicating, hypnotic ear candy. The more we spin this one...the more impressed we are. Ten killer tracks here including "I See Two Eyes," "The Broadway Coastline," "In A Some See No One Club," and "Anybody Hiding?" Highly recommended stuff to spin over and over and over again... TOP PICK.

Space Opera - Safe At Home (CD-R, It's About Music, Pop/rock)
Interesting lost treasures from the Fort Worth, Texas-based band Space Opera. Most folks who have heard this quartet were introduced to their music on their early 1970s self-titled album released on the Epic label (which is also now available on CD). Safe At Home presents music recorded before and after the release of that album...tracks that have, up until now, been sitting around collecting dust. The first few tracks are from the band's first self-recorded album Exit 4 (which is what led to them being signed by Epic). The tracks feature thick groovy guitar pop that is highly reminiscent of the time period in which they were recorded. What probably set this band apart from many others is how competent the players were on their instruments. Instead of novelty pop, these soulful pop songs feature remarkably well thought out arrangements and a nice loose sound and feel. The last few tracks on Safe At Home show where the band was at a few years later...writing and recording a much more eclectic brand of pop characterized by lots of overdubs and busy arrangements. An interesting look back at what went on behind the scenes with the guys in Space Opera. Some totally cool lost gems here...
After thirty-five years
Writing these damn things
You'd think there would be
Some point
To it all.
Tiny Animals - Our Own Time (CD, North Street, Buzzsaw pop)
We were going to label this band's music power pop...but after a few spins we realized that buzzsaw pop is probably more appropriate. Tiny Animals is the trio comprised of Anton Kreisl (bass, vocals), Chris Howerton (vocals, guitar), and Rita Maye (drums, vocals, piano) [Howerton and Maye are brother and sister]. These folks' debut album (Sweet Sweetness) was very well received and they've already had songs featured on the cable shows Jersey Shore, 16 And Pregnant, and The Real World. For this, the band's second full-length release they've expanded their sound and added some extra layers to the mix. Our Own Time features plenty of upbeat timeless melodic pop played with passion and style. Lots of groovy tunes here with totally positive vibes...and the vocals are exceptional. Our favorite tracks include "Fight or Flight," "A Long Journey," "Wait For Me" (the single), "Nah Nah Nah," and "Love Scene." We particularly like the fact that the band's image is not really an image at all. They look just like three regular nice normal people who just happen to have a knack for playing loud and powerful ultra-catchy modern pop. The more we hear it...the more we dig it. Top pick.

Paul Turner - Another World (CD, Turtle Productions, Pop)
The second full-length release from Paul Turner. This young fellow studied classical guitar for quite some time before embarking on his solo career...and these talents make a substantial contribution to the warm and soft sounds on Another World. These songs are personal and reflective and feature some very mature and memorable vocal melodies. Paul has a great voice...a far cry from the average generic twenty-first singer who tries way too hard to get the point across. The guitars on this album sound beautiful...and mixed with the strings, the overall sound is nothing short of spectacular and surprisingly moving. If there is one word to describe these songs, it would be "classic." Instead of trying to be overly artsy and clever, Mr. Turner presents his songs simply...allowing the listener to concentrate on the melodies and lyrics. Ten cool cuts here including "Another World," "Impossible," "Blood and Water," and "Love Is Wise."

Cara Jean Wahlers & Grover Parido - Goodnight Charlotte (Independently released CD, Pop)
Interesting, poignant, personal, reflective soft folk/pop. In trying to find the right approach to present her music, Cara Jean Wahlers witnessed cellist Grover Parido perform and felt that he could make just the right contribution to her music. Ms. Wahlers plays a gently plucked acoustic guitar...and Mr. Parido provides just the right amount of subdued and tasty cello, piano, and bass. True to the claim of the press release, Cara Jean's music is similar in some ways to classic artists like Joni Mitchell, Emmylou Harris, and Lucinda Williams. She also sounds slightly like Suzanne Vega at times. Wahlers writes simple, beautiful, genuinely moving songs that feature cool winding melodies and lyrics that come straight from her soul. Released in 2010, Goodnight Charlotte has already received rave reviews from critics. This young lady seems poised to make a major impact on listeners in the years ahead. Substantial, credible compositions include "Chinatown," "Orange Blossoms," "Evermore," and "For Me and You."
W. H. Walker - Suds! (Independently released CD-R EP, Pop)
Whoever wrote the info on the little promo sticker for this disc gets ten bonus points. The text describing this band's music immediately caught our attention: "The future of doo-wop boogie pop, lassoing the soul of 1950s and the hooks of 1970s & dragging those years through the dregs of punk into 2010." Those crazy smart folks at XO Publicity...talk about stroking our curiosity...!?! The great news is that the music created by the folks in W. H. Walker lives up to the hype. We would add a line to the description stating that there are a few subtle threads of glam running through these tunes as well. This short disc clocks in at just under 24 minutes...but even though its short the tunes pack a major punch. Killer hard pop cuts include "As The Night Goes," "Watch Your Step," and "Second Hand Store. Top pick.

Jason D. Williams - Killer Instincts (CD, Rockabilly, Rockabilly/pop)
Although he's not a household name...yet...Jason D. Williams is a well known figure in his hometown of Memphis, TN. The man's been writing, playing, and recording for years and yet--up to this point--he has yet to make a real splash on a national or international level. Killer Instincts, his first new album in six years, may just change all that. Produced by Todd Snider, the album is an exciting spin and a resounding success. Williams plays music that is a cross between boogie woogie and rockabilly...but he also manages to tone things down occasionally to let his more tender side show. We were enjoying this album...but when we started reading along with the lyrics...well, that's when we fell in love with this man and his music. Garsh and gee whiz...how could we not love someone who could pen such lines as these? "If you ever seen a druggy pushin a baby buggy..." (from "If You Ever Saw A Baby With Its Pud"), "I've lost my pecker, I've lost my way..." (from "Mr. Jesus"), "I've never dated a man like Merle Haggard..." (from "To Hell With You"). Yes indeedy doo, this man's got a hilarious sense of humor. But the best part...is that the songs themselves aren't jokes at all...they're really, really great. There are a couple of cool surprises thrown in as well. "Big Red Green One" reminds us of Randy Newman or even Bruce Joyner. And "Crippled Down" sounds very much like some of Martin Mull's more pensive moments (back when he was a successful musician rather than a crummy actor). Williams wrote or co-wrote all but two tracks. Killer cover art of Jason attacking or "killing" a piano with an axe and thank God a lyric sheet is included so you can soak up all the wonderful wordplay. Great big fun in every way possible. This man deserves to be a major celebrity. Recommended. Top pick.

Greeting to a
Toy.
A
Aaron & Andrew - To be brave
Also - Music belongs in the background
Ancient Astronauts - Into bass and time
Axess - Fusion
A Cat Called Cricket - When leaves fall
B
Ray Barnard & The Reverberation - Tinted windows to the soul
John Bartyl - Finally
David Berkeley - Some kind of cure
Blank Pages - Absolute uncertainty
Jesse Brewster - Jesse Brewster
Bree Bruns - Bree Bruns
Broken Poets - Broken Poets
C
Call Off The Search - What doesn't kill us...
Cavemen Go - Someone's always dying to break my heart
Company Car - Stop hitting yourself
Jay Crocker - Co-stars
D
Jenny Davis - Inside you
Arron Dean - MPLS
District Attorneys - Orders from...
Dogs and Bones - 2.1
Alberto Donatelli - Non calpestare il mio giardino
Drawn From Bees - Cautionary tales for the lionhearted
Duchess Leo - Golden gray
Duomarine - Depth of sound
Brennan Dylan - Bullet ride
E
Eksi Ekso - Eksi Ekso
Eleven Dollar Life - Shatter the Silence
Eulogies - Tear the fences down
John Eye - Cannonicus 3.14
F
Falling Blind - Comets
Marc Farre - One hand on the night
Filmi - Xenith anon
Foghat - Last train home
Fostar - Believe
Casey Frazier - After autumn
Freezzas - Trdonja
F-units - Alone in babylon
G
Alekos Galas - Mediterranean breeze
Duke Garwood - Dreamboatsafari
Matt Gary - I'm just sayin'
Mike Gibbons - Marigolds: the Bangkok sessions
Grascals & Friends - Grascals & Friends
Dottie Grossman & Michael Vlatkovich - Call and response
Gunslinger - Early volumes 1
Jeff Gutman - Through the night
H
Havknotz - Music life pain
H Bird - Operation fascination
Hit & Mrs. - Mind split apart
John L. Holmes - The Holmes stretch
Sam Humans - Life Free / Heligoats - Let loose
I
In Bloom - all my potential
INXS - Mystify
J
Jenocide - Knee deep
JSB - When all is said and done...there'll be a lot more said than done
K
Kentucky Thunder - 'Bout damn time
Chad Kichula - Killer
Wes Kirkpatrick - Naps & nightmares
L
Last Royals - Last Royals
Jerry Leger - Trraveling grey
Trey Lockerbie - Light therapy
Lubec - Nothing is enough!
Lunatic Soul - Lunatic Soul
M
Tim Mahoney - Live from the sky
Carol Martini - Petals of the red magnolia
May Day Orchestra - Ota benga
Midget - City drop
Cory Mon and the Starlight Gospel - Turncoats
Money In The Banana Stand - There's always...
Monte Negro - Cosmic twins
Mousy Brown - Bronze turbo
Myself - Punk floyd
N
Lee Negin - Hungry ghosts
Nexcyx - Queen
O
1 - 10's - Fighting for a golden age
Lutalo "Sweet Lu" Olutosin - Tribute to greatness
Open Feel - Open Feel EP
Carey Ott - Human heart
Ox - Silent night and other cowboy songs
P
Laura Peek - Key
Poor But Sexy - Let's move in together
Primal Static - The curtain of many faces
Project S.N.A.R.E. - Project S.N.A.R.E.
Psychopathic Romantics - Pretty prizes
Q
R
Clea Roddick - Songs of the year: Vol. 1
S
Micky Saunders & Dan Susnara - Riding on the moonbeams & analog slim in luddite land
Robert Schroeder - Cream
Shawn Bell Quintet - Things yet unknown
Side B - Greatest hits
Ruth Purves Smith & The 581 - Out in the storm
South Cry - Blue moon
Sprains - Imitate art
Spring Breakup - It's not you, it's me
Jacky Stone and His Ugly Bones - Blarg! All over Wrigley
Sunol - Ohlone
Dan Susnara - Vent grin and conquer
Jacqui Sutton - Billie & Dolly
Sweetkiss Momma - Revival rock
T
MJ Territo - Down with love
Testa Rosa - II
Tiptons Saxophone Quartet - Strange flower
Twilight Hotel - When the wolves go blind
Twisted Sister - Club days volume 1: The studio sessions
U
Using Bridge - Using Bridge
V
Various Artists - Ventis secundis, tenne cursum: This is progressive rock!
Various Artists - Space Escapade Unit 1
Vtg - Love is letting go
W
Walkability - Important singing gino ties
Brian Walsby - Manchild 5
Way Yes - Way Yes
Bob Wayne - Outlaw carnie
Joseph Allen White - Things change
Marty Williams - Long time comin'
X
Y
Kenny Young - Simple things
Z
Inna Zhelannaya - Cocoon