About E-mails * babysue Store * Donate * Contact Info * babysue * LMNOP * dONW7 * Poetry * T-Shirts * Review Policies
April 2011 Comics, Poems, Fables, and Reviews by


aka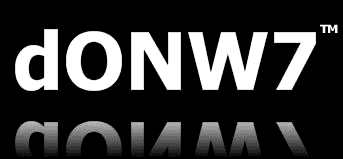 *Top Picks =
* * * * * * * * * * * * * * * * * * * *
The Fable of Girl Who Went Green
Lisa loved nature and the environment. In fact, the only thing Lisa cared about more than nature and the environment was telling other people how much she cared for nature and the environment. She was one focused urban girl, that's for certain. It all started when she won a special prize in high school for a project she did on solving the earth's energy crisis. From that point forward Lisa was driven toward one goal and one goal only...preserving the earth and conserving energy.

Lisa pushed her messages everywhere she went. She was constantly handing out brochures on recycling. Everywhere she went she put posters up about global warming. Her own home...a beautiful upscale home in Boston...was a shining example for everyone in Massachusetts on how to go green.

The home had solar panels on the roof and windmills in the backyard...recycling bins were always tucked away neatly to the side...and parked inside her carport was a very pricey and exclusive all electric car. Yes, indeed...Lisa's pride and joy was her home...her own beautiful home that set a new standard on how to conserve energy and show her love for the planet.

So it was no surprise that eventually a large corporation (with much to gain by selling green products) approached Lisa about doing a documentary about her life and her passion. She was so excited she could hardly stand it. Now she was going to have a chance to share her ideas with the entire world. There was little time to waste, so Lisa immediately began cleaning everything up so that it would look absolutely perfect.

During her preparations Lisa came up with a truly grand idea. Although she had always liked the fact that her house was a light creamy beige color...she felt that this would be the perfect time to paint the house green. That way she could make her point visually as well as verbally. She rushed off to the nearest eco-friendly store to buy some paint.

"I need thirty gallons of your very best environmentally friendly paint!" Lisa said to the salesman at the store.

"Are you kidding, lady?" the salesman laughed. "There ain't no fucking paint that's environmentally friendly!"

Lisa huffed in disgust and left the store shaking her head...opting instead to go to another store that was 30 miles out of her way. At the second store there was a hefty happy salesman who was only too happy to tell her the lies she craved to hear.

"Oh yes, certainly ma'am," the salesman nodded as he put the paint onto a dolly and smirked to himself. "This paint is guaranteed to be 100% eco-friendly!"

"Thank you..." she responded. "...and the earth thanks you too!"

Driving home, Lisa imagined how her wonderful home would look painted green.

"This will really get my point across!" she said to herself. "Soon the whole world will know that I REALLY DO CARE."

Lisa got all of her ladders and materials set up and opened up the first five gallon bucket. But just as she bent over to pick up a brush she suddenly fell headfirst right into the thick globby paint. In her confusion and excitement she accidentally inhaled deeply...which sent about a half gallon of paint straight into her lungs.

She pulled her head out of the paint and began trying to maneuver her way inside the house to call for help. But when she opened her eyes they were so full of paint that she could see nothing. So she ran. She ran as fast as she could to get help. But unfortunately she ran right into the street where she was immediately hit by the recycling truck...the very same truck that picked up her own discarded materials from the street each and every week. The driver of the truck never noticed her and just kept on driving. Eventually her mutilated blood and paint covered body was merged in with a huge pile of aluminum cans on the curb. The truck scooped Lisa and the cans up and dumped them into the back of the truck where everything was instantly crushed to pieces.

When the production crew arrived at Lisa's house the next week they rang and rang the doorbell but no one ever answered.

"Oh well," said the producer as he left. "We'll just have to find another gullible schmuck to star in the goddamn documentary."

No one ever found Lisa's body. Even though she died green many might say it was a pointless death. A totally and completely pointless death.

Well, not completely pointless...

For therein lies the moral of the fable.

* * * * * * * * * * * * * * * * * * * *
Acid House Kings - Music Sounds Better With You (CD, Labrador, Pop)
Our tastes aren't usually aligned with everyone elses...but like just about everyone else on the planet, we love Acid House Kings. The reaction to the band's last release (Sing Along With Acid House Kings) was strong...so strong that the band had difficulty coming up with material that they felt would be as strong or stronger. As such, it's been about six years since the last disc was released...and the band had repeatedly scrapped songs and/or recordings because they simply felt they weren't good enough. Thankfully the folks in Acid House Kings finally came up with songs they felt good about...because Music Sounds Better With You is bound to please critics and fans alike. Breezy cool modern pop just doesn't get much better than this. The band is the trio comprised of brothers Johan Angergard and Niklas Angergard and Julia Lannerheim. The songs on this album were recorded with acute attention to detail. These precise recordings are fresh, inventive, and totally catchy as hell. Perfect springtime driving music. Groovy cuts include "Are We Lovers Or Are We Friends?", "I'm In) A Chorusline," "Waterfall," and "Heaven Knows I Miss Him Now." Top pick.

Activists
Fuck the world
Up.
AM Session - Conversations at Midnight (Independently released CD, Pop/rock)
This CD arrived in our trusty post office box inside a very plain envelope with no accompanying materials trying to sell us on the artist or the music. Probably the perfect marketing approach because the folks in AM Session don't need schmaltzy hype or phony promotional materials in order to sell folks on their music. The band is based in West Hollywood, California...but don't let that scare you off. Instead of phony sounding pop these guys write and record surprisingly real music that has true heart and soul. The band is comprised of Bobby Greiert (vocals, guitar, saxophone), Garett Sakahara (piano, rhodes, organs), Ben Nichalson (drums, electronic percussion), and Jeff Weissman (guitar). In the 1990s this band would have been immediately embraced by practically every FM radio station in the country. Now in the twenty-first century...it'll be interesting to see if these guys receive the attention they deserve. They've got the tunes, the skills, and the talent to be superstars. Groovy hummable cuts include "Evidence," "Katie," and "Burning The Hours."
Mariana Bell - Push (Independently released CD, Pop)
Mariana Bell has been all around the world in her short time on earth. Born in Australia, she grew up in Charlottesville, Virginia before moving to New York City. Bell now resides in Los Angeles, California...which may be a more appropriate home for her considering the sort of music she makes. Mariana writes and records songs that tread on the fine line that separates commercial music from real music. Sure, her songs can be appreciated by millions and millions of listeners. But unlike the average commercial artist, Bell seems to make music that comes straight from her heart and soul instead of merely churning out catchy tunes to make a buck. She's made all kinds of heavyweight connections over the past few years. Our guess is that Push will be the album to quietly push her music into the mainstream (perhaps that explains the album title?). The songs are poignant and smart and feature super polished lush arrangements. Produced by Eddie Jackson, the album is chock full of cool vibes and appropriately restrained arrangements. But it's that voice--that sparkling pure voice--that will draw so many listeners to these tunes. Ten classic cuts here including "Push," "Balloon," "Love You More," and "Virginia Clay."
A bird is a
Hand is a
Bird is a
Bush.
Blue-Eyed Shark Experiment - The Fluffer (CD, Sidewalk 7, Pop)
Hmmm...this is a different sort of album featuring a different sort of keyboard-based pop. We're so accustomed to hearing artists whose keyboard pop sounds way too much like Ben Folds or Harry Nilsson (both of whom are babysue favorites) that anything that sounds unlike these two artists stands out like a sore thumb. Blue-Eyed Shark Experiment is the band/project spearheaded by the skills and songwriting talents of a guy listed on the CD cover only as the letters BES. The Fluffer is a well-conceived album full of smart, well-arranged smart pop tracks with unique twists and turns. Instead of writing and recording obvious pop for the masses, this fellow writes intricate personal music that seems to come directly from his heart. His melodies are well thought out and recorded with acute attention to detail. We love the subdued/understated vocals...they are particularly genuine and appealing. This is one of those albums that gets better and better the more you spin it. Killer pop cuts include "What To Do," "Beautiful," "Rain," and "Ticket Outta Here." Top pick.

Kip Boardman - The Long Weight (CD, Ridisculous, Pop)
We've been hearing more and more artists lately whose music recalls the 1970s and 1980s era of the singer/songwriter. Lots of folks seem to be taking this approach lately...but few are as adept and believable as California's Kip Boardman. The Long Weight is Kip's third full-length release and, true to the claim of the press release, his music is reminiscent of artists like Harry Nilsson, Paul Simon, Randy Newman, and Allen Toussaint (we would also add very early Todd Rundgren to the list). The album was recorded at Grammy winning engineer Ryan Freeland's studio in Los Angeles completely live as a four piece band. The songs are presented simply...stripped to the essentials necessary in order to get the point across. This works extremely well because it allows the listener to focus on the real meat of the material...which are Boardman's lyrics and melodies. This guy has a great natural sounding voice that never comes across sounding faked or forced. In the world of singer/songwriters, this man really stands out. He writes classic material presented with true class and style. Infectious genuine pop cuts include "All Fall Down," "How Could We Guess," and "This Too Shall Pass." Incredibly well executed compositions from one of the next true superstars. TOP PICK.

Burns & Poe - Burns & Poe (Double CD, Blue Steel, Country/pop)
Whopping double disc set from up-and-coming country/pop duo Burns & Poe. Keith Burns and Michelle Poe have already received a great deal of recognition in and around Nashville, Tennessee. Now, with the release of this album, they seem destined to transfer that success to a national and international audience. This self-titled release is divided into original collaborations (Disc #1) and duets (Disc #2). The press release that accompanied these discs described the duo as the "Sonny and Cher of Country." They sure don't look like Sonny and Cher...but apparently the comparison has been made because of the banter between the two when they perform. This double disc set is full of super slick modern country/pop that is tailor made to satisfy the public. The songs are easy on the ears and catchy as hell. Most are upbeat and danceable...but occasionally the duo lets their softer side shine through. It's not hard to see why so many people are praising these folks. Their music is heartfelt, genuine, and inviting. Hummable cuts include "Don't Get No Better Than That," "Big Truck," "Second Chance," and "Baby Can You Do It Again."
You can't say
Something good about
Anyone so
Don't.
You can't change
The world.
You can't change
Anything.
City Weezle - Taboo (Independently released CD, Progressive rock)
The folks in City Weezle don't mind admitting that their main influences include Faith No More, Primus, The Melvins, King Crimson, Mr. Bungle, and Frank Zappa. And even if they did mind...most folks would immediately find similarities between these bands and the songs on Taboo. The most obvious comparison in the previous list is Primus. Weezle tunes feature some amazingly fluid and complex bass lines that are extremely reminiscent of the kinda lines that Les Claypool plays. The songs are often confusing and busy...seeming to challenge the listener at every possible opportunity. There's a definite sense of humor here that is evident in both the playing as well as the lyrics. We haven't seen the band play live yet...but our guess is that they probably put on a helluva show. Twelve goofy hard rockin' cuts here from a band with a focused sound and vision.
Kristen Cothron - "Anthem," "Dark Side" b/w "Maybe It's You" (Independently released vinyl 45 EP, Pop)
Cool little vinyl EP from Nashville, Tennessee's Kristen Cothron. To be honest, we didn't take the time to spin this one (no turntable in the office suite at present because we're trying to be as unhip as possible) and we have not yet downloaded the songs...but because this is such a cool little package (the 45 is pressed on beautiful purple marble colored vinyl) we wanted to make you aware of the fact that this is Cothron's first new release since 2006. Nifty little package that comes with a card allowing free download of all four tracks.
The Damnwells - No One Listens To The Band Anymore (CD, Poor Man, Pop/rock)
The fourth full-length release from The Damnwells. Begun in 2001, the guys in this band are musicians who listen to and connect with their fans. These fellows began as a normal up-and-coming band having their first and second albums released on a major label. But after those ordeals (featured in the documentary Golden Days) they opted to take a different approach. Thus, their third album was offered as a free download by Paste Magazine and this, their latest offering, was funded solely by their fans on the internet. No One Listens To The Band Anymore features smart, melodic, resilient modern pop with plenty of classic hooks and sounds. These guys make music that appeals to a wide cross section of listeners. Their songs are familiar sounding enough to appeal to the masses while retaining the artistic integrity demanded by critics and serious fanatics. These songs contain many of the ingredients that made 1990s underground pop so appealing. Strong melodies, driving rhythms, superb vocals and accompanying harmonies...everything these guys do they do right. Kickass catchy cuts include "No One Listens To The Band Anymore," "She Goes Around," "The Monster," and "The Same Way." Killer pop stuff. TOP PICK.

Steve Dawson - Nightshade (CD, Black Hen Music, Pop)
Although well-known in Canada, Steve Dawson has yet to make a real dent in the American music scene. Considering how everyone here seems to continually drool and cum all over themselves for Americana pop, you'd think they'd all be swarming around Dawson like flies on sherbet. Oh well, once again the folks in Canada get bonus points for producing and recognizing real talent. And speaking of bonus points...Nightshade is yet another resounding success from this incredibly prolific producer/writer/arranger/singer/songwriter. Dawson's vocals have never sounded better...and we've become somewhat addicted to his wonderfully inventive guitar playing. This album is an instant modern day classic. Steve writes songs that sound instantly familiar and they are recorded using traditional instruments. He surrounds himself with the best...all the players on this album provide super solid focused accompaniment. Twelve classy tracks here that should appeal to just about anyone who loves unpretentious music. Our favorites this time around include "Torn and Frayed," "Darker Still," "The Side of the Road," and "The Time It Takes." TOP PICK.

Derailroaded - Inside the Mind of Larry "Wild Man" Fischer (DVD, MVD Visual, Documentary)
We had to review this documentary because it tells the life story of one of our favorite underground musicians of all time...Larry "Wild Man" Fischer. Fischer fans need no introduction here, of course. For folks who aren't familiar with the man, here's a brief summary. Larry had troubles with his mother early on as a young man. As he grew up he was diagnosed with schizophrenia and started doing impromptu sidewalk concerts in which he would sing/yell absurdities at onlookers for a quarter. He was eventually "discovered" by Frank Zappa who put him in a recording studio and released a double album of his material (the legendary An Evening With Wild Man Fischer). This immediately catapulted Larry into cult star status...and he even made an appearance on the TV show Laugh In. From this high point, things quickly began to deteriorate. Fischer's relationship Zappa ended (supposedly because he tossed a bottle at one of Zappa's daughters) and he more or less stopped releasing material. Skip forward a few years...and the folks at Rhino Records made Larry their first signed artist, releasing a vinyl single and several albums of his material (which, interestingly, were produced with the assistance and support of babysue favorite Bill Mumy). Mumy's influence helped Larry a great deal, and his last full-length album was indeed a return to fine form. From that point on...Larry's mental and physical health began to deteriorate drastically. Nowadays the man is a sad shadow of his former self, walking around aimlessly ranting and raving about things that went wrong in the past. Derailroaded more or less details all of the above and more in an honest and open fashion. The snippets of Larry singing/performing are, of course, priceless. In the end, this film left us feeling extremely sad because Larry eventually ends up where he started...an almost totally forgotten obscure artist. And that's too bad because this man is obviously one of the most unique and creative singers the world has ever seen. When the film hits its highs they're great. When it presents Fischer at his low points...it's very difficult to watch. Recommended viewing for Fischer fans or anyone else who has even a passing interest in the devastating effects of sudden instant fame and/or schizophrenia.
The Disappearing Act - The Disappearing Act (CD, Tortilla, Pop)
This band has a built-in oomph factor for us because Salim Nourallah is one of the members (if you've never heard his solo albums you need to pick them up). Joining Salim in this band is Bob Blumenfeld (the two are longtime friends). If you liked The Nourallah Brothers or Salim's solo albums...you will most likely dig the soft, pensive, groovy tracks on this self-titled album. It features eleven soft guitar-driven pop cuts featuring wonderfully heartfelt vocals, cool winding melodies, and an overall uplifting vibe. No unnecessary garbage here...only the essential ingredients necessary to make the tunes work. Nourallah and Blumenfeld are, apparently, a perfect match for one another in the world of music. These vibrant resilient pop tracks sound good played soft or loud...depending on your mood. All the tracks kick ass...but our own particular favorites include "Everything You Want," "Don't Get Hung Up," "Going Back," and "Days Run Down." Good solid stuff from the heart. TOP PICK.

djphillips - Anywhere (Independently released CD EP, Pop)
We only review EPs when the music is particularly strong...so you can draw your own conclusions here. Nashville, Tennessee's djphillips writes and records straight-shooting pop delivered without unnecessary frills and overdubs. This talented fellow has already had his music featured on television shows and he has toured both the United States and the United Kingdom. Anywhere is a short spin delivering a mere five tunes...but each and every one is smart, direct, and instantly hummable. Our favorites here are "You and Me and Love," "Melon Baller," and "Everybody's Bought, Everybody's Sold." Exceedingly catchy stuff.
You can't live out
Your dreams
So let everyone
Tell you
You can't.
Drive Angry - Original Motion Picture Score by Michael Wandmacher (CD, Lakeshore, Film score)
Films starring Nicolas Cage are almost always entertaining...sometimes not for the acting itself but merely by the choice of scripts the actor chooses. Drive Angry is a story of revenge...as Milton (played by Cage) is out to seek revenge on a cult who killed his daughter and kidnapped her child. Michael Wandmacher's score has a big furious sound and features plenty of cool electric guitar. Some of the tracks have a rocky sound while others are more moody and cerebral in nature. The initial reviews we've read about this film are only mediocre at best. Because we haven't yet seen it, we can't say whether or not the film is worth the bucks. As for the score...even without any visuals Wandmacher's music sounds big and intense. Twenty-nine slick tracks here including "Full Frontal Shotgun," "Revolutions Per Minute," and "I'll Have That Beer."
Eksi Ekso - Brown Shark Red Lion (CD, Mylene Sheath, Progressive pop)
The second full-length release from Eksi Ekso "tells the story of a photographer and amateur astronomer who disappeared mysteriously in Eastern Turkey in the late 1800s." The good news...is that you don't have to understand or follow along with the story in order to appreciate the tunes on Brown Shark Red Lion. Since the first Eksi Ekso album the band has shrunk...down to three members from six. And yet you'd never know it because this album has a very thick dense sound that is simultaneously complex and intricate. The sound quality here is remarkable...and the direct result of the band working with some of the best folks in the business of manipulating sound (Scott Riebling, Scott Solter, Dave McNair). If you're looking for easy, simple, direct pop you won't find it here. These songs feature odd unpredictable chord progressions and unorthodox sounds. But, surprisingly, the overall vibe is warm and extremely inviting. Kickass cuts include Kills of the Flood Tide," "West of Rize," and "The Pilot and the Pod." This CD is paired with a 28 page art book. TOP PICK.

For Against - Black Soap (CD EP, Words On Music, Pop)
This disc is the beginning of a series of new EPs being released by the folks at Words On Music featuring rare and unreleased material by the band For Against. Being late fans of the band (for whatever reason), we find it particularly interesting to hear how these guys sounded when they began. This EP features three tracks from the original trio comprised of Jeff Runnings, Harry Dingman, and Greg Hill. "Black Soap" is the first song ever written by the band and, as such, is remarkably mature and well-conceived. Also included are "Dark Good Friday" and a previously unreleased mix of "Amen Yves (White Circles)." It doesn't matter whether you're a huge fan of the band (like we are) or not...this is damn good stuff that was destined to see the light of day in the twenty-first century. We've never heard anything from For Against that we didn't like. Top pick.

Mo Foster - Bass Themes (CD, Angel Air, Pop)
Bassist Mo Foster is a well-known session musician in the United Kingdom. Over the years he has played on at least 350 different albums (!). Bass Themes is Foster's sixth full-length release and it features thirty tracks he recorded between 1983 and 2009. Joining Mo on these recordings are Ray Russell, Mark Isham, Tony Hymas, and Ralph Salmins. Nice slick bass-driven tracks with a cool clean sound and some slight jazzy influences. You can either listen to this album as a whole and get a major bang out of the tracks...or pay particular attention to the bass lines and get an even bigger bang. After spinning this, it's easy to see why this man's skills are constantly in demand. Clever groovy cuts include "York Street Cafe," "Chug," "Singapore Surprise," and "A Big Kiss For Carol."
Rory Gallagher - Irish Tour (CD, Eagle Rock Entertainment, Rock), Irish Tour '74 (DVD, Eagle Rock Entertainment, Concert/video)
It's 1974...and Rory Gallagher is on fire. He's just been voted the number one guitarist by Melody Maker...his records are selling like hotcakes...and the man is bursting at the seams with energy. Capturing the fire and excitement of the artist at the pinnacle of his career are the Irish Tour film and album, both reissued courtesy of the fine folks at Eagle Rock Entertainment. All the video and audio has been remastered, giving the material a nice fresh hot shot in the arm. Gallagher was, for all intensive purposes, Ireland's version of a white middle-class Jimmy Hendrix. Rory was heavily influenced by blues music and, like Hendrix, had the ability to switch from one style to another with staggering ease and proficiency. The film provides snippets of live performance with documentary-style segments, giving the viewer the feeling of what it was like to be on tour with Gallagher and band in 1974. We particularly like the shot of one band member putting powder on his feet prior to going on stage. If there's one word to describe Rory at this stage of his career it would be...expressive. His guitar playing...his facial expressions...and his voice...are all exceedingly focused and expressive. And as you can tell from the reaction of the audience, the kids just loved it. The folks at Eagle Rock are offering the Irish Tour as a book, a CD, a double vinyl LP, a DVD, and a Blu-ray disc...so you can take your choice of how you want to re-experience 1974. An interesting look back at one of the most influential guitarists of the early seventies...
Ghost Heart - The Tunnel (CD, Friction, Rock)
While spinning The Tunnel we couldn't help but be initially reminded of Built To Spill...mainly because of the slightly similar sounding vocals. But in terms of songs, the guys in Ghost Heart are an entirely different animal. They began making music in 2008 but have only now released their debut album. A smart move because apparently a great deal of time and energy went into recording these tunes. It is difficult describing these songs and/or coming up with appropriate comparisons or influences. The compositions are an odd combination of progressive, rock and modern pop all merged together into one strange cohesive whole. What impresses us most is that these guys aren't afraid to go off on tangents...tangents that may leave many listeners scratching their heads in confusion. We love it when artists throw curve balls...and The Tunnel is chock full of 'em. Forty minutes worth of smart, intricate music delivered with style. TOP PICK.

Ben Glover - Before the Birds (Independently released CD, Pop)
Whether or not he ever becomes a major celebrity, it won't be because Ben Glover doesn't have the songs or the voice. Originally from Belfast, Ireland, Glover now resides in Nashville, Tennessee. Considering the sound of the tunes on Before the Birds we can't help but think that Nashville is a more appropriate place for Ben's music. This is his third album...and it's chock full of the kind of hummable organic Americana-style mid-tempo pop that folks in the United States crave. The songs are somewhat reminiscent of artists like Leonard Cohen, David Gray, and Bob Dylan. Ben writes songs that are instantly warm and hummable...and he has a great understated way of singing that is particularly inviting. Produced by Neilson Hubbard (this guy's name is all over the place these days), Before the Birds is a super satisfying collection of oughta-be hits. Our favorite tracks include "Trick of the Light," "You Are the Same as The Tide," and "At the Car Park."
Bill Gould and Jared Blum - The Talking Book (CD, Kool Arrow, Experimental)
If you're looking for easy and/or familiar music, you won't find it here. The Talking Book is an experimental collaboration between Bill Gould (Faith No More) and conceptual sound artist Jared Blum. This album is indeed a peculiar spin. These instrumental tracks sound like music that has been slightly altered and/or distorted...giving it a decidedly spooky sound and feel. Sometimes the music sounds like trance...sometimes modern classical...and sometimes totally experimental. Kinda hard to explain this one. Perhaps the best way to describe it is to imagine listening to some old vinyl instrumental albums played on an old stereo with a broken speaker while synthesizers are playing in the background (?!?). Odd...but strangely hypnotic and soothing. Eleven mind-numbing tracks here including "Talking Book I," "Open Your Eyes," "Notes From the Field," and "The Fallen."
Insert a
Granola Bar
Into your
Rectum.
Haunted Continents - The Loudest Year (Independently released CD, Pop/rock)
Wow...a different sort of band with a different sort of sound. True to the claim of the press release (that told us to feel free to use the comparison), Haunted Continents tunes sound something like a cross between Buddy Holly and Weezer (we like the "'50s bop and soul with '90s alternative" phrase). The band was begun by James Down who originally started the band as an extra outlet while he was playing in Call It Arson. That band is no more...so Down's energies are now being funneled into this band. The Loudest Year is chock full of cool modern hummable pop tracks. The songs pack a nice solid punch but vocal melodies take center stage here. And Down's got just the kind of voice that really makes these cuts cook. Whether you like old classic pop/rock or modern stuff, you're almost certain to find stuff on here that you can't live without. Ten groovy cuts including "2nd Avenue Blues," "Way Down ," "Played Me Like A Drum," and "All My Women." TOP PICK.

Jeff Healey Band - Get Me Some (CD, Eagle Rock Entertainment, Rock/pop)
Reissue of Jeff Healey's fifth studio album that was originally released in 2000 in other parts of the world. Healey is sadly no longer with us (he passed away in 2008)...but as this disc makes it obviously clear his music will live on forever. The songs on Get Me Some have a big, fat, thick sound and they're driven by super groovy boogie guitar riffs and Jeff's super masculine voice. Hard to believe this was recorded over ten years ago because the sound quality of these recordings rivals anything that's being recorded today. Folks into accessible hard driving pop/rock will find plenty of killer stuff to latch onto here. Kickass dance-including cuts include "Which One," "Hey Hey," "House Is Burning Down," and "Rachel's Song." Killer guitar driven pop with balls.
Heypenny - A Jillion Kicks (Independently released CD, Pop/rock)
Whoa...what a GREAT band...! We're totally BLOWN AWAY by this one. Though they've been around for awhile, A Jillion Kicks serves as our introduction to Nashville, Tennessee's Heypenny. These guys play nervous modern pop that reminds us very much of early Sparks. The songs are fast, energetic, and complex...and the vocals are simply out-of-this-world. There are so many pop bands out there...but very few who pack as hard of a punch as these guys. Instead of playing canned formulas or generic fluff, these young men toss out surprisingly intelligent and direct hard jolts that stick. Admittedly, many of these tunes will probably lose casual listeners who aren't inclined to think. But for folks who like to be challenged and who appreciate curve balls...this album is THE BOSS. The band is comprised of Ben Elkins (vocals, keys, guitars), DJ Murphy (vocals, bass, guitar), and Aaron Distler (drums). This band sounds NOTHING like other bands we've heard around the Southeastern part of the United States. These thirteen tunes are powerful and totally...incredible. Killer tracks include "Purple Street," "Parade," "You Shine," "Pretty Day," and "Mr. Miller." This will easily end up being one of THE BEST albums to be released in 2011. Love it, love it, LOVE IT. Highly recommended. TOP PICK.

Humanitarians are
Retards.
J. J. Ipsen and the Paper Crown - Entertainment Ordinaire (Independently released CD, Progressive pop)
Really cool highly melodic modern pop with a classic sound. Many of the tunes on Entertainment Ordinaire remind us of The Kinks around the time of their Muswell Hillbillies and Celluloid Heroes albums. But J. J. Ipsen is by no means a retrospective-type artist...his songs are decidedly unique and modern, they just have the same slightly loose barroom sound that found its way into some of The Kinks' 1970s recordings. Canada truly is the hotbed of talent these days...and Ipsen and The Paper Crown are yet another example of how far ahead of the United States Canadian musicians are. Both artists reside in Woodstock, Ontario...and this debut album sets the bar very high for these guys in the future. Fourteen incredibly smooth, reflective smart cuts here...and they all hit the target dead center. Our favorite tracks include "Basement Pleasure Domes," "DaDaDa," "Spangled Stars," and "Ancient Dictionary." Great stuff that holds up to dozens upon dozens of spins. TOP PICK.

Tommy James - A Night In The Big City...Plus (CD, Angel Air, Pop)
Yet another Tommy James reissue from the fine folks at Great Britain's Angel Air label. Only one album this time (previous James reissues have offered two albums per CD)...but this disc offers eight generous bonus cuts (recorded between 1974 to 1991). A Night In The Big City was recorded in 1994 and is notable because it was the first time in years that Tommy once again worked with arranger Jimmy "Wiz" Wisner (who worked on the track "I Think We're Along Now" decades earlier). When we compare this to Tommy's other albums from the 1980s and 1990s...we would have to say that this is one of his best. Some of the ideas/sounds from his early recordings tread in and out of the sound but the songs don't have a dated retrospective feel. Even the two re-recordings ("I Think We're Along Now" and "Tighter, Tighter") have a more modern propulsive punch. These Tommy James reissues just keep getting better all the time. Our advice...pick up all of 'em...because they all have something interesting to offer. It's great these songs are no longer locked away in some vault... Top pick.

Elizabeth Woodbury Kasius & Heard - Karibu (Independently released CD, World/instrumental)
Elizabeth Woodbury Kasius is a lady whose music has touched a wide range of individuals because of her open mind and genuinely warm spirit. Kasius writes and records what might best be described as world pop. Her songs incorporate sounds and influences from all over the world...and she specifically chooses to play music with folks from other countries and/or cultures. Karibu is a super smooth, super polished album full of nice soothing tracks. Many of the cuts have a jazzy flavor while others are more particularly influenced by styles of music from other exotic places. The playing is fluid, as Kasius surrounds herself with solid competent players who really give the songs a certain appealing flair. Nine groovin' cuts here including "Karibu," "O Feche," and "La Danse." Music with integrity and grace.
Shane Lamb - Better Here (CD, Rouge River, Pop)
Shane Lamb isn't a well-known artist...yet. But it's only a matter of time before folks in other corners of the world sit up and take notice. Originally from Ogden, Utah, Lamb now resides in Nashville, Tennessee...and it sure seems like the town has given him a warm welcome. Shane has played with a wide variety of well-known artists in large and small clubs...but these days he's mainly concentrating on making and playing his own music. Better Here is chock full of warm, hummable, cool guitar-driven mid-tempo pop/rock cuts...and they all sound like hits. Produced, recorded, and mixed by Casey Wood (who has already won two Grammy awards), the album has a nice warm and inviting sound. Lamb's cool heartfelt vocals are caressed in layers of killer guitars...and propelled by a superb rhythm section that is seductive and hypnotic. His pure pop music is anything but contrived and samey. Instead of making canned pop for cash, Shane writes and records catchy pop music that is genuine, credible, and real. The more we hear this album the more permanent its effects are. Killer tracks include "Adrenaline As Medicine," "Just One More Time," "I See Now," and "Pull Me In." TOP PICK.

Louis Landon - Reality Not Fantasy (Independently released CD, Pop)
We weren't quite sure how to react to this album on the first spin. W e initially found the music of Louis Landon to be entirely too calculated and slick. But the more we listened to Reality Not Fantasy...the more realized that this guy seems very sincere in what he's doing. And for that reason, we chose to cover Reality Not Fantasy. Louis has played with quite a few well-known artists over the years including Rupert Holmes, Mikhail Baryshnikov, John Payne, and John Hall...but our guess is that his real passion is playing his own music. Landon uses his talents to promote peace in the world...which is not a bad idea. You can tell from listening to this man's music that his heart is in the right place. He writes super smooth melodic keyboard-driven pop that could easily appeal to millions of fans. Cool download-friendly cuts include "I Swear," "All By Myself," and "Is It Real?"
Any lesson to be
Learned is a
Lesson that's not worth
Learning.

Share some Bosco
With the people
Who made you
A fucker.
Memory Map - Holiday Band (CD, Joyful Noise Recordings, Pop/rock)
We like the way the folks at Joyful Noise Recordings describe this band's sound, calling it "pop stanzas funneled through a mobius strip." Interesting way of putting this band's interesting sound into words. We'll be somewhat more direct here. Holiday Band is a smart bright collection of fuzzy progressive underground pop compositions with winding melodies and inviting rhythms (actually...that's not so direct either, is it...?). This is the debut full-length release from this Bloomington, Indiana-based quartet. In some ways, these guys' music reminds us vaguely of Mitch Easter / Let's Active...but only slightly. The songs feature thick layered guitars and cool multi-tracked vocals. Really nifty cardboard sleeve completes the package. It's hard not to embrace smart modern pop tracks like "Serpent Wings," "Willing Spirits," and "Protection Clause." Warm and inviting pop that packs a power punch.
Metal Mother - Bonfire Diaries (CD, Post Primal, Progressive pop)
Metal Mother is Tara Tati, a young lady with an intriguing and adventurous spirit and sound. Tati claims to be inspired by "...the color black, by prisms and parties, by the meeting of the 'ancient' and a sci-fi present, by all things extraterrestrial, by human love and lunacy, by plants, birds and monsters, and the chain that links it all." We normally don't pull so much information from a press release (?)..but in this case that release really got the point across. Tara's music is progressive and dreamy, incorporating sounds from different parts of the world into a strangely intoxicating heady mix that should appeal to a wide cross section of listeners. Housed in a cool cardboard sleeve featuring some really neat artwork, Bonfire Diaries succeeds on many different levels. Our favorite cuts include "Ashes," "Vices," "Lost Story," and "Willow."
Mock Orange - Disguised As Ghosts (CD, Wednesday, Pop/rock)
The last time we heard from the guys in Mock Orange was back in 2008 when they released their well-received Captain Love album. Disguised As Ghosts picks up where that album left off, but this time the songs are delivered in a more simple and straightforward fashion. But don't expect quick easy canned pop...because even when they're shooting straight from the hip these guys' music is somewhat strange and complex. The press release that accompanied this disc compared the band's music to The Flaming Lips, Built To Spill, and My Morning Jacket. We can hear traces of these bands in the music of Mock Orange...but to us the overall vibe is more nervous and frantic. We liked the last album...but Ghosts hits the target even harder. Cool winding pop melodies are featured in tracks like "Grow Your Soul Away," "Sidewalk," "End of the World," and "Stop and Go." Truly neat stuff... Top pick.

Moira Stewart - Sweetness, Yes Please! (CD, Distraction, Pop)
In 2008 the folks in Moira Stewart released an album entitled Sweetness Yes! which received a good bit of positive press in underground circles around the globe. This disc features remixes of fifteen tracks from that album, a teaser for fans who are eagerly anticipating the band's next full-length release (due out later this year). To put it simply...if you loved the last album you'll love these remixes as well. The band's super sweet synth pop sounds good no matter who mixes it here. Folks doing the mixing include Keith Canisius, Tempelhof, Mood4, Spintronic, and Dressed In Wires. Only 200 hard copies are being made available of this one so if you want one you'd better grab it QUICK. In addition to the fifteen remixes this album also includes an intermission track. This appetite-whetter accomplishes its intended goal. We can't wait to hear the new album..! Top pick.

Monument - Goes Canoeing (Independently released CD, Pop/rock)
Hard progressive rock from Washington, D.C.'s Monument. The guys in this band seem fueled by the sound of alternative 1990s guitar bands who played it loud and harsh at underground clubs around the country. The songs on Goes Canoeing are, for the most part, rather heavy and dense. The vocalist has an appropriately raspy, slightly unrehearsed sounding voice that really fits the music. What separates these guys from other bands playing this style of music is the fact that their songs do not all blur into one another. Each track on Canoeing presents a unique melody and sound...and yet the songs hold together extremely well as a whole. Good hard driving rock with guts.
Nektar - Remember The Future (Double CD, It's About Music, Progressive pop/rock)
Yet another deluxe Nektar reissue from the folks at It's About Music. Remember The Future was Nektar's journey into the world of songs that took up an entire side of an album (in the grand tradition of other bands at the time like Genesis, Yes, King Crimson, etc.). As such, the original album featured two long progressive tracks featured here in all their remastered glory. But this time around the first CD also includes the entire album played live in concert. But that's not all. Also included is a second CD featuring the band playing live in Brazil in November 2007. When we originally heard this album way back when we were so engrossed in other bands at the time (like Genesis and Gentle Giant) that we somehow didn't quite 'get' it. Now hearing this many years later...it all somehow makes perfect sense. This is a beautiful package presenting the original music plus a wealth of bonuses. The guys in Nektar never received proper recognition in the United States. Perhaps these reissues will reignite interest in the United States (and in other parts of the world) in this well-deserving band...
Zac Nelson - Wicked Work It Out (CD, Porter, Pop)
Hmmm...now this is a different sort of album (?!). Even for occasionally jaded folks like ourselves who think they've heard it all, the humorously-titled Wicked Work It Out is a very peculiar spin. Zac Nelson writes and records stream-of-consciousness pop that doesn't follow traditional themes and guidelines. The best way we can describe this CD is to say that this album is driven almost entirely by artistic integrity. Nelson doesn't seem to give a damn if his songs are accessible or not...and it's virtually impossible to guess who his influences might or might not be. But unlike lots of experimental pop artists, Zac's songs are surprisingly listenable. Even though there are plenty of bizarre elements swimming around, there are definite melodies and lyrics to latch onto. A very bizarre album...but what blows our minds is how surprisingly friendly the music is. Twelve crazy imaginative cuts here...and they're all rather remarkable... INTERESTING.
Pyewacket - 1967 (CD, It's About Music, Pop)
Pyewacket was a California band from the late 1960s whose music did not survive. Whatever tapes existed of the band's music deteriorated and were no longer usable...thus, the band's music had all but gotten lost over the course of the past few decades. Fortunately band member John McKindle took it up himself to re-record the band's music doing his best to recreate the original sound. In most cases when folks re-record old material we aren't too keen on it (mainly because we almost always prefer the original recordings)...but in this particular case we can certainly see how this material is relevant and valid. Pyewacket was, for the most part, a regional band. But now, thanks to McKindle, the band's music can once again be enjoyed by anyone anywhere in the world. Cool sixties-influenced artwork on this one...and fifteen tunes effectively recreated for an entirely new generation. Interesting idea, well executed...
Rasputina - Great American Gingerbread (CD + DVD, Filthy Bonnet, Progressive pop/rock)
One of the most unique and creative bands to emerge in the 1990s, Rasputina continues to be viable and credible well into the twenty-first century. Melora Creager never fails to entertain and amaze her fans...and her creativity seems to know no bounds. Great American Gingerbread is not a new album but rather a collection of film scores, demos, and compilation tracks...plus a DVD containing a live performance at the Knitting Factory in New York in 2002 (along with an accompanying question and answer session). Far from being a collection of lesser material, Gingerbread offers more acute glimpses into the workings of Ms. Creager and her colleagues. There's a lot to take in here...in addition to the DVD concert disc the CD features fourteen cool unearthed gems that are sure to delight Rasputina fans across the world. Pick up any Rasputina release and be prepared to be blown away. Our favorites this time around include "Pudding Crypt," "Do What I Do," "Skylark," and "Skeleton Bang." Top pick.

Ravishers - Ravishers (CD, Timber Carnival, Pop)
The debut full-length release from Portland, Oregon's Ravishers. After releasing the EP Singles For Singles, the folks in this band took their time preparing for the release of this disc. The entire recording process for this self-titled album took about three years. Considering how much time was spent recording these compositions you would think they would sound overproduced with too many layers of sound. But instead the opposite is true. There are plenty of wide open spaces in these tracks that allow the listener to focus on the vocal melodies and lyrics, both of which are the central focal point. The core of Ravishers is the duo comprised of Dominic Castillo and Jonathan Barker...along with various other friends/associates offering their talent and/or support. Plenty of strong songs here...and the vocals are particularly inviting and appealing. Exquisitely executed cuts include "I'm Him," "My Thoughts Are Killers," and "Nobody Falls In Love Anymore."
Daniel Romano - Sleep Beneath The Willow (CD, You've Changed Records, Pop)
Anyone who ever loved Neil Young's Harvest album (or anyone else who loves great genuine soft folk/pop with hints of country)...is sure to fall head over heels in love with Sleep Beneath The Willow. Canada's Daniel Romano played in the band Attack In Black for the past few years but is now putting his energies into his solo career. Romano has really hit the target with this one. These songs are instant modern classics...driven by a gently strummed acoustic guitar and subtle pedal steel guitar sliding around in the background. Daniel has a super warm and inviting vocal style that is particularly genuine and real. His songs seem to come straight from his soul...and you can be sure that they will sound just as good as they do now in another twenty or thirty years. Wonderfully resonant cuts include "Time Forgot (To Change My Heart)," "Hard On You" (this will easily end up being one of the best songs of 2011), "Paul and Jon," and "Nothing." An easy and obvious TOP PICK.

Rose of Jericho - Out of the Maze (Independently released CD, Pop)
Nice smooth melodic mid-tempo pop. The folks in the San Antonio, Texas-based band Rose of Jericho have been taking somewhat of a back road to success. Instead of hooking up with a major label or having their music featured on television shows, up to this point in time their music has reached most listeners by way of the video game Rock Band 3. But judging by the sound of the songs on Out of the Maze it won't be long before these folks reach a larger audience through other channels. This album features smooth, slick, well produced pop music. The main focal point is vocalist Andrea Russie...a young lady with a great voice. Russie and her bandmates aren't playing for the artsy underground crowd...they're making music that could appeal to millions and millions of fans in the coming years. At times some of the band's melodies remind us of Rick Springfield...and we really like the way strings and piano are woven into some of these cuts. Thirteen cool tunes here including "Signed With Love," "Find Beauty," and "Distant Shores."
Sassy - Diggin' Deep (Independently released CD-R, Pop/rock)
Raw underground fuzzy guitar rock/pop with balls. Sassy is the duo comprised of Lynda Mandolyn and Christa Dibiase. These ladies write and record loud ballsy pop that recalls many classic underground artists from the United States in the 1990s. The promo sticker appropriate compares the duo's music to The Muffs, The Gossip, and The Kills. None of that phony processed cheese slop/pop here...these girls make loud rock music that's genuine and real. Super loud guitars combine with driving rhythms and nifty dual vocals to create a musical universe that's impossible to ignore. Thirteen kickass cuts including "Honey Bee," "Wild Summer" (an exceptional track), "She's A Liar," and "Blink Once." Totally cool loud stuff with GUTS.
Shipbuilding Co. - Radios and Flying Birds (CD, Greyday, Pop)
Some folks may remember a cool little obscure band called Head of Femur. Although not commercially viable the band was a success among critics and underground fans. Shipbuilding Co. is the solo project created by Michael James Partington who was previously the guitarist, singer, and songwriter in Head of Femur. Radios and Flying Birds was an experiment of sorts. Michael moved to Taiwan, set up a bare bones recording studio, and recorded the songs for this album. But instead of sounding like a lo-fi bedroom project, the album has a cool polished sound that is remarkably full and resilient. Songs are the real strength here. There are some similarities to Partington's previous band...but this album overall is a departure in terms of sounds and styles. These compositions might fit into either the dream pop or progressive pop categories. The songs are super smart and feature wonderfully subdued vocals and cool synths. The more we spin this one the more impressed we are. Heady provocative tracks include "1918 Was Our Year," "Easter Island Song," "Alexandria," and "Radios and Flying Birds." A wonderfully executed album full of brilliance. TOP PICK.

Simpl3jack - Simpl3jack (Independently released CD, Rock/pop)
We want to state right off the bat that we had already decided to cover this album before we realized that the guys in the band are only 13 years old. As such, when we realized how young the band members were we were rather taken by surprise...considering the tight cool sound of the tunes on this self-titled album. What is most appealing about this album is the direct spontaneous sound of the songs. There is a freshness to these recordings that reminds us of some of the early punk bands from the 1970s when there was some renewed excitement in the world of underground music. Simpl3jack is the trio comprised of Cole Apperson, Ryan Kendall, and Wyatt Cemak. These three guys obviously love making music--you can tell from the bright audio spark present in these tracks. This is a short album that clocks in at just over 30 minutes...but each and every cut has something substantial to offer. Killer songs include "O-Ren," "At War With the Cherubs," "No Cojones," and "Mae Fong."
Your skin
Is an ugly
Color.
Smile Brigade - Do You Come Here Often (CD, Tilton House, Pop)
So much music being made that there's just no way to take it all in. That may explain why only now (despite the fact that they've been making music for decades) are we being exposed to the music of Seattle, Washington's Smile Brigade. Oh well...better late than never (!). Our initial impression...is that we are initially very impressed. These four guys write and record bright highly melodic pop that recalls some of the classier/classic underground artists from the 1980s and 1990s. Melodies and lyrics are the main focus of the songs...and they're presented fairly simply without a lot of unnecessary fanfare. We had to spin this disc a half dozen times or more before some of the songs stuck...but once they got into our heads there's simply no getting them out. Great cover art on this one...and an overall good positive vibe that is sure to win serious pop fans over. Superb cuts include "Mother's Day Song," "Gold In Them Hills," "Post Script," and "Esperanto." Top pick.

Stereo Is A Lie - Stereo Is A Lie (CD, Monolathe, Pop)
The Austin, Texas-based band Stereo Is A Lie is comprised of members of several other bands, namely IV Thieves, Lomita, Alta May, and Our Black Love Song. This self-titled album features slick pop tracks with plenty of commercial appeal. If you're looking for artsy weird stuff this may not be your kinda thing...but if you're looking for an underground band that plays plenty of hummable oughta-be hits...then Stereo Is A Lie might just be your new favorite band. Finely tuned pop cuts include "What We Do," "Get It Right," and "Look At Yourself."
Andrea Stray - Vacancy (Independently released CD, Pop)
We rarely hear Americana artists based in San Francisco, California...so that's initially what caught our attention about Andrea Stray--she's making music that isn't normally associated with her home town. Recorded in Nashville, Tennessee, Vacancy is smooth and refreshing. Stray is backed by some heavyweights here...Tim Grogan, Coleman Murphy, Mike Waldron, Rod Lewis, and David Henry all provide the solid backbone in these tunes. Vacancy was recorded mainly live with only a few overdubs added afterward...which may explain why these songs sound so natural and flow so well. Andrea's got a great voice and she comes up with some extremely strong melodies and lyrics. Ten gutsy, tasty cuts including "Vacancy," "Desert Rain," "Nothing New," and "Tastes Like A Heartache."
Supercluster - "Paris Effect" b/w "Neat In The Street" (Limited edition vinyl 45, Pop)
Supercluster is a band comprised of a group of legendary musicians in Athens, Georgia. To be more exact, the band members are Bill David, John Fernandes, Bob Hay, Vanessa Briscoe Hay, Hannah Jones, Jason NeSmith, Bryan Poole, and Kay Stanton. To be honest, we didn't take the time to spin this one (no turntable in the office suite at present because we're trying to be as unhip as possible) and we have not yet downloaded the songs...but based upon what we've heard from this band in the past (plus the fact that visually this is one kickass little package) we have no doubt that this extremely limited edition 45 (only 300 were pressed) is more than worth your time. Go to the band's web site for more info...

Mia Doi Todd - Cosmic Ocean Ship (CD, City Zen, Pop)
We've been listening to her music for years now...and we still just can't get enough of Mia Doi Todd. Cosmic Ocean Ship is her ninth full-length release...and it just may be her strongest album yet. And that's saying something, considering how enchanting her previous discs are. Ship was influenced by sounds and ideas from Brazil, Mexico, France, and India...and yet the songs don't come across sounding like world pop. While other folks at imitating one another and following trends, Ms. Todd seems content to follow her own cool muse...making exactly the kind of music she chooses to make because it (apparently) gives her inner satisfaction. In spinning this disc we get the same feeling we get whenever we hear Mary Hopkin's Earth Song, Ocean Song. The songs are incredibly beautiful and driven by dreamy organic sounds...and at the heart of the songs are Mia's super smooth and enchanting vocals. This lady has one of the smoothest voices on the planet, there's no denying that. At a point in time when the world is so fucked up and there's so much negative energy everywhere, Todd's decision to offer a totally positive and uplifting listening experience was exactly the right choice. She really hit the bull's eye this time...as each and every track is a mind-blower. Can't say enough good things about this album... TOP PICK.

Ugly Old Bitties
Were once
Beautiful Young Pussies
But now they're
Ugly Old Bitties.
We Are The City - High School (CD EP, Adventure Boys Club, Pop)
We were already big fans of Canada's We Are The City...so this EP immediately caught our attention. We have to admit that we were somewhat surprised by the songs on this disc and it took us a while to warm up to them. The compositions on High School are simpler, more direct, and a bit more peculiar than what we heard from these guys on their last full-length release. At first we didn't quite know what to make of this...but after several spins we found that--once again--we are genuinely impressed with these guys' sound and approach. A short disc clocking in at about 24 minutes featuring six tracks. Our favorites are "Get Happy," "That's It, That's All," and "An Angel In White." Top pick.

Weather is
Bad.
The Windupdeads - Army of Invisible Men (CD, OK! Good, Pop/rock)
We've learned one simple lesson lately in the world of music. If it's on the OK! Good label...you know it's gonna be good. Army of Invisible Men should please two important fan bases for the guys in The Windupdeads. While the tunes should appeal to just about anyone who likes good commercial polished pop...the songs also have enough substance and artistic appeal to satisfy folks who demand credibility. In some ways the songs on this album remind us ever so slightly of early Queen...except they're more reflective and subdued overall. A word of advice. If at first you aren't blown away by this album, give it some time. Unlike many modern pop bands whose music gets old after a couple of spins, these songs sound better and better the more you hear them. Groovy hummable cuts include "Don't Let Go," "Spare Parts," "Your Limits," and "Perfection (Go On)."
AA
Aaron & Andrew - To be brave
Also - Music belongs in the background
Ancient Astronauts - Into bass and time
Flo Anito - No dustbunnies
Axess - Fusion
A Cat Called Cricket - When leaves fall
B
Barbarellatones - Confessions of a teenage prostitute
Ray Barnard & The Reverberation - Tinted windows to the soul
John Bartyl - Finally
Beastly - Songs From The Motion Picture
Bedhed and Blondy and the Sleepwalkers - Nuthin'...
David Berkeley - Some kind of cure
Mark Berube and the Patriotic Few - June in Siberia
Beware of Safety - With Chakotay at the Helm b/w Cut into stars
Black 100s - Fins
Blank Pages - Absolute uncertainty
Danielle Bloom - Meet me in the middle
Jesse Brewster - Jesse Brewster
Bree Bruns - Bree Bruns
Broken Poets - Broken Poets
Brulee - New beginnings
Frank Butrey - Malicious delicious
C
Call Off The Search - What doesn't kill us...
Carpenter - Sea to sky
Cavemen Go - Someone's always dying to break my heart
Ceaser Pink & The Imperial Orgy - Four legs good two legs baaad!
Clara May - Hush
Paul Coady - Driftin' years
Turner Cody - Gangbusters!
Company Car - Stop hitting yourself
Steve Conn - Beautiful dream
Copernicus - Cipher and decipher
Crawl - Tangles
Jay Crocker - Jay Crocker
D
Daddy Lion - Daddy Lion
Damngivers - Damngivers
Dana and Lauren - Dana and Lauren
Ekendra Das - Ethnomusicology
Jenny Davis - Inside you
Arron Dean - MPLS
Dikta - Thank you EP
District Attorneys - Orders from...
Dogs and Bones - 2.1
Alberto Donatelli - Non calpestare il mio giardino
Drawn From Bees - Cautionary tales for the lionhearted
Duchess Leo - Golden gray
Duomarine - Depth of sound
Brennan Dylan - Bullet ride
E
Eksi Ekso - Eksi Ekso
El Ebo - Oxford basement collection
Eleven Dollar Life - Shatter the Silence
Eulogies - Tear the fences down
Evaline - Patterned
Everybody Wants To Be A Cat - Disney Jazz Volume I
John Eye - Cannonicus 3.14
F
Falling Blind - Comets
Marc Farre - One hand on the night
Duncan Faure - Anthology
Favorite Shape Triangle - Against time
Fenech-Soler - Demons
Filmi - Xenith anon
Five Eight - Your god is dead to me now
Foghat - Last train home
Forgotten Door - Unlocked
Fostar - Believe
Casey Frazier - After autumn
Freezzas - Trdonja
F-units - Alone in babylon
Eleanor Fye - Love stays on
G
Alekos Galas - Mediterranean breeze
Duke Garwood - Dreamboatsafari
Matt Gary - I'm just sayin'
Gazpacho - Misse atropos
Giant Hand - Starting as people
Mike Gibbons - Marigolds: the Bangkok sessions
Glorie - Glorie
Dave Goddess Group - Something new
Barry Goldberg - It's all my vault
Grascals & Friends - Grascals & Friends
Gray Lions - Run wild
Dottie Grossman & Michael Vlatkovich - Call and response
Gunslinger - Early volumes 1
Jeff Gutman - Through the night
H
Hammer No More The Fingers - Black shark
Havknotz - Music life pain
H Bird - Operation fascination
Hit & Mrs. - Mind split apart
John L. Holmes - The Holmes stretch
Sam Humans - Life Free / Heligoats - Let loose
Hungry Kids of Hungary - Mega mountain
Hungryheart - One ticket to paradise
I
I Was Totally Destroying It - Preludes
Imaginary Cities - Temporary resident
In Bloom - all my potential
INXS - Mystify
J
Jenocide - Knee deep
Mary Jenson - Beyond
Jookabox - The eyes of the fly
JSB - When all is said and done...there'll be a lot more said than done
K
Ted Russell Kamp - Get back to the land
Kellarissa - Moon of neptune
David Franck Keller - A long way from minneapolis
Kentucky Thunder - 'Bout damn time
Chad Kichula - Killer
Andy Kim - I forgot to mention
King Kong Magnetics - Futuristic money makers
Libby Kirkpatrick - Heroine
Wes Kirkpatrick - Naps & nightmares
L
Laneous and the Family Yah - Scissors
Last Act - Still Standing
Last Royals - Last Royals
Jerry Leger - Trraveling grey
Dorothy Leigh - A second chance
Marissa Levy - 63 songs about joe
Lick and a Promise - Come together in the morning
Lincoln Lawyer - Original motion picture soundtrack
Lincoln Lawyer - Music by Cliff Martinez
Trey Lockerbie - Light therapy
Donna Loren - Love it away
Donna Loren - Does elvis in hawaii
Carlo de Lorenzi - Four seasons in one recess
Lubec - Nothing is enough!
Gary Lucas & Gods and Monsters - The ordeal of civility
Lunatic Soul - Lunatic Soul
Lydia Lunch & Philippe Petit - Twist of fate
M
Madison Square Gardeners - Teeth of champions
Tim Mahoney - Live from the sky
Man Ray - Tokyo joe
Carol Martini - Petals of the red magnolia
May Day Orchestra - Ota benga
Men In My Head - Men In My Head
David Michael - Low bid on a dream
Midget - City drop
Cory Mon and the Starlight Gospel - Turncoats
Money In The Banana Stand - There's always...
Monte Negro - Cosmic twins
Gaby Moreno - Illustrated songs
Mournblade - Anthology - vol. I
Mousy Brown - Bronze turbo
Mouthful of Snow - The truth hurts, but you would still like to hear it
Myself - Punk floyd
N
Gilbert Neal - Vultures and diamonds
Lee Negin - Hungry ghosts
Alva Nelson - Soul eyes
Lucas Nelson & Promise of the Real - Lucas Nelson & Promise of the Real
Nexcyx - Queen
Nylon Pink - Nylon Pink
O
1 - 10's - Fighting for a golden age
Lutalo "Sweet Lu" Olutosin - Tribute to greatness
Only Thieves - Heartless romantics
Open Feel - Open Feel EP
Operation ID - Legs
Carey Ott - Human heart
Ox - Silent night and other cowboy songs
P
Panic Years - Finally, today is tomorrow
Daniel Park - Search and rescue EP
Laura Peek - Key
Pepper Dome - Chaos point
Heather Pierson - Make it mine
Police Teeth - Awesomer than the devil
Poor But Sexy - Let's move in together
Primal Static - The curtain of many faces
Project S.N.A.R.E. - Project S.N.A.R.E.
Psychopathic Romantics - Pretty prizes
Q
R
Adam Rader - Any way I can
John Ralston - "Jesus Christ" b/w "A Marigy Xmas"
Genya Ravan - I won't dry anymore...
Mick Reed - Goodnight, texas
Danielle Reich - This year's kisses
Rethink Forever - Vocal music of Peter Hannan
Leslie Revelle - That little girl
Robinson - England's bleeding
Roch - Lightweight bipolar mania
Clea Roddick - Songs of the year: Vol. 1
Eldridge Rodriguez- You are released
Laura Roppe - I'm still here
Rusty Eye - Possessor
S
Kekell Sa - Fortaleza
Micky Saunders & Dan Susnara - Riding on the moonbeams & analog slim in luddite land
Lisa Savidge - Lisa Savidge
Robert Schroeder - Cream
Shawn Bell Quintet - Things yet unknown
Side B - Greatest hits
Simon Says No! - Simon Says No!
Ruth Purves Smith & The 581 - Out in the storm
Snowblink - Long live
Soldier Come Home - With psalm 131
Sound of Growing Up - Drifting
Soup - The great awakening
Source Code - Original motion picture score
South Cry - Blue moon
Sprains - Imitate art
Spring Breakup - It's not you, it's me
Steve Steele - The expat
Jacky Stone and His Ugly Bones - Blarg! All over Wrigley
Storms - Lay your sea coat aside
Street Chant - Means9
Sufis at the Cinema - 50 years of bollywood qawwali & sufi song 1958-2007
Sunol - Ohlone
Sunrise - Spread the word
Sunshine Factory - Lower away b/w Tidal waves
Sunspot - Major arcana
Dan Susnara - Vent grin and conquer
Jacqui Sutton - Billie & Dolly
Oliver Swain - In a big machine
Sweetkiss Momma - Revival rock
T
MJ Territo - Down with love
Testa Rosa - II
Thrill Building - The greatest game in the world
Tic Tic Boom - Reasons & rhymes
Tiny Little Blackouts - Daly city
Tiptons Saxophone Quartet - Strange flower
Truth and reconciliation Commission - Songs about dying
Twilight Hotel - When the wolves go blind
Twisted Sister - Club days volume 1: The studio sessions
Two Guitars - Bending time
U
Uglyography - Undercover new machine
Using Bridge - Using Bridge
V
Various Artists - Ventis secundis, tenne cursum: This is progressive rock!
Various Artists - Space Escapade Unit 1
Various Artists - Manitoba Music
Various Artists - War Horses! Angel Air Rocks!
Various artists - The Mylene Sheath: 2011 label sampler
Vessels - Helioscope
Vtg - Love is letting go
W
Walkability - Important singing gino ties
Brian Walsby - Manchild 5
Samuel Locke Ward & The Boohoos / Mumfords - Split 7" E.P. 33 1/3 RPM
Mike Watt - Hyphenated-man
Way Yes - Way Yes
Bob Wayne - Outlaw carnie
We Is Shore Dedicated - We Is Shore Dedicated
Joseph Allen White - Things change
Marty Williams - Long time comin'
Renee Wilson - Voodoo queen
Wolfe Gang - Read the fine print
X
Y
Kenny Young - Simple things
Z
Inna Zhelannaya - Cocoon