About E-mails * babysue Store * Donate * Contact Info * babysue * LMNOP * dONW7 * Poetry * T-Shirts * Review Policies
September 2010 Comics, Poems, and Reviews by


aka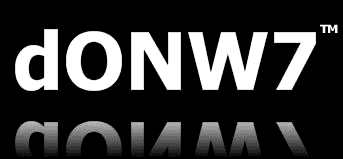 *Top Picks =
Ugly stupid people
All over the world.
Eating one anothers' shit
All over the world.

All the pretty famous people
Telling us what to do.
All the pretty famous people
Showing us how we should look.
All the pretty famous people
Teaching us how we should think.
All the pretty famous people
Laughing at us behind our backs
While they rake in the
Cash.
Bad Apples - Lead Sister Remixes (Extended CD single, Seksound, Pop)
We're not big fans of extended CD singles nor are we big fans of the whole remix thing. But there are always exceptions to be made...and this is one of them. This CD features eight remixes of the song "Lead Sister" by Bad Apples. It's a groovy song to be certain...but these remixes add some additional ways to hear and/or digest the track. Folks providing remixes are International Airport, Galaktlan, Music For Your Plants, FleckFumie, Pia Fraus, Bill Wells, and Mihkel Korvits. The disc closes with the original version of the song. Even with the differences between the tracks it isn't easy to listen to the same song over and over again...but Lead Sister Remixes is interesting enough to make it worth your while...
Crimes are better
When they are motivated
By hate.
Wipe your ass
With a slice of bologna.
Then eat the bologna.
Broken Promise Keeper - Poptimized (Independently released CD-R, Pop)
More positive pure pop from Decatur, Georgia's Broken Promise Keeper...the one man band consisting of Rob Stuart. Poptimized features more of the melodic upbeat pop that characterized Stuart's last album. His songs sound something like a cross between The Young Fresh Fellows, Emitt Rhodes, and The Telepathic Butterflies. Rob's songs are catchy and delivered simply without unnecessary overdubs. His music is refreshingly unpretentious and the vocals always delivered with appropriate restraint. Cool guitar driven cuts include "Scarred For Live," "We Pray For Rain" (killer melody here), "Two-Minute Warning," and "All Over Again." Music created for all the right reasons.
Cashes Rivers - Cashes Rivers (CD, Aqui Estamos, Pop)
Cashes Rivers is the musical project created by Matthew Garcia. This young man has a nice smooth voice and cool style. And his music is already creating a strong buzz on the internet. This twelve track album features songs that range from folk to pop and back again. When Garcia hits the target he really hits it dead on. Our favorite tracks here are "Our Boats" (wow) and "Flowers." This isn't a perfect album...but it gives a glimpse of what Matthew is capable of. Thus, our guess is that we can all expect some even more amazing things from this up-and-coming artist in the near future...
Bob Corritore and Friends - Harmonica Blues (CD, Delta Groove Music, Harmonica/blues)
In the world of blues and harmonica, Bob Corritore has done it all. He's a player...a writer...a disc jockey...a producer...and an overall enthusiast for the genre. Bob got his start in the 1970s in Chicago learning from and playing with some of the greats. Then in 1981 he relocated to Phoenix, Arizona where he continues to manage and run the well-known club the Rhythm Room. Harmonica Blues is being released to celebrate Bob's forty years in the business. The disc collects material featuring Bob's harmonica playing as well as tracks he has produced. The number of artists featured here is staggering. Some of the featured players include Koko Taylor, Little Milton, Robert Lockwood Jr.l, Pinetop Perkins, Honeyboy Edwards, Henry Gray, Nappy Brown, and Eddy Clearwater to name a few. Corritore is so well respected and admired in Phoenix that the city even named a day in his honor. Seems almost impossible to cram 40 years' worth of work onto a single disc...but these fifteen tracks give an excellent overview of what this man's career is all about. High points include "What Kind of Man Is This?", "That's All Right," "Big Fat Mama," and "Bumble Bee." Good rockin' stuff with guts.
Cowboy Indian Bear - Each Other All The Time (CD, The Record Machine, Progressive pop)
COOL BAND ALERT. COOL BAND ALERT. This is a particularly interesting and pleasing album that doesn't sound like all the rest. Cowboy Indian Bear is the trio comprised of Beau Bruns, Charles Calhoun, and Martinez Hillard. These three guys began working together in 2008 and previously released an EP and a 7" split single. Each Other All The Time, the band's debut full-length release, features smart, articulate, interesting modern pop with smooth melodies and superb vocals. The tunes blur the lines between pop, soul, and modern progressive rock. Unlike many up-and-coming underground bands, these guys' material is extremely accessible and instantly likable. The more we spin this album...the better it sounds. Cool resonant cuts include "Madeline," "Santiago," "Conjunction Junction," and "Please Be Kind To All Your Ghosts." The album ends on a peculiar note with the strange and obtuse sounds in "1545 Mass/Each Other All The Time." These guys are doing everything right...and that makes this one an obvious Top Pick this month...

Danielz & Tarazara - Behind the Mask (CD, Angel Air, Pop/rock)
This CD is an interesting look back at a band that almost made it...but didn't. But they did manage to make their mark in time. Danielz & Tarazara was a British band that formed in 1984 and broke up in 1986. During their short time together these guys created quite a buzz...and lots of folks felt that they were destined for success. For a variety of reasons, they eventually lost their vision and drive...and ended up splitting up before they could move forward. This is the album the band recorded in 1984 that was never released (even though they were at one time being courted by Atlantic and FM Records). The songs are basic arena pop/rock. The band had quite an image...looking something like an American metal/hair band from the time. Danielz has since become the lead vocalist in the T. Rex tribute band T. Rextacy. This disc features the tracks that made up the original album plus additional demo recordings and live tracks.
Darker My Love - Alive As You Are (CD, Dangerbird, Pop)
Whoa. We had to check the disc to make sure the right one was in the player. This...is the new album from Darker My Love...??? The band who recorded all those dark pounding rock albums...? Is this really the same band...??? Yes, it's the same band...but the sound is completely different. So much so that they may very well alienate almost all of their original fans. So...is this a good thing or a bad thing...? Hard to say because...Alive As You Are is actually a great and engaging album. But to say that it wasn't what we were expecting would be a vast understatement. This is a pop album featuring light and airy songs...many of which have a startling degree of commercial appeal. All of the spooky elements are gone...having been replaced by breezy optimism and smooth upbeat feelgood pop. We have to admit that we miss the band's prior sound but...the more we listen to this album the more we love it. It may take some getting used to...but our guess is that we will end up loving the "new" Darker My Love as much as the "old" one. Smooth intelligent cuts include "Backseat," "New America," "Dear Author," and "A Lovely Game." Top pick.

Darling - Lights That Last Forever (CD, Cardboard Sangria, Pop)
The band Darling began in 2003 as the project created by Jeff Schneider. Since that time the band released two EPs and added additional members Nick Voss and Don Ogilvie (formerly of Pedal Steel Transmission). Interesting then that after seven years Lights That Last Forever is the band's debut full-length release. It could be that they were waiting until the time was right...or until they had the right material for the release. Our guess is that it was a little bit of both. According to the press release Lights That Last Forever "are the people and ideas that matter most and will guide you as you age." Interesting idea...and well executed. The songs on this album have a nice personal sound and feature some intriguing melodies...plus some really cool guitars reminiscent of some of the more interesting punk/New Wave bands from the late 1970s and early 1980s. These guys make music that sounds decidedly out of synch with what is currently hip and cool out there in the world...and, as a result, their music easily stands out from the crowd. Cool smart cuts include "Heart Attack," "Afraid Of," "Broken Wing," and "Gathered." Good solid stuff.
Dead Leaf Echo - Truth (CD, 2&1, Pop)
Hmmm... Is this dream pop? Or shoegazer pop? Actually, the music created by Brooklyn, New York's Dead Leaf Echo lies somewhere in between. Truth is a nice, smooth, drifting sort of album that sounds something like a cross between Starflyer 59 and any one of several bands on the Clairecords label. These songs are delivered with subtle distance. The vocals are restrained and reserved...and the guitars have that cool atmospheric quality very reminiscent of The Cocteau Twins (this could be the result of John Fryer's production). This album features seven lengthy tracks of moody smart pop...highly stylized and polished to perfection. All the tracks pretty much hit the target...but our own particular favorites include "Half Truth," "Grey Town," and "Trial."
District 97 - Hybrid Child (CD, The Laser's Edge, Pop)
We hate American Idol with a passion. Always have and always will. That shitty television talent show represents the very worst that music has to offer. There hasn't been a single winner who even deserves to be heard by anyone. The show features nothing but lame, lame, lame posers wanting to be celebrities. Strange then that the band District 97 includes a lead vocalist (Leslie Hunt) who was an American Idol finalist in 2007 (??!). Strange because...the music on this album sounds nothing like what you'd expect from anyone who was even remotely connected with that shitty show. Instead of canned generic pop, Hybrid Child presents modern progressive/classical music that seems heavily influenced by 1970s bands like Yes, Emerson, Lake, & Palmer, and early Genesis. Recorded by engineers Manny Sanchez and Chris Harden, this is a complex and highly stylized album. And Hunt's vocals are an almost perfect fit for this style of music. So what this makes us realize...is that everyone associated with the shittiest show in America isn't a loser. An interesting slice from a parallel universe...
Jim Doyle - Last Call (Independently released CD, Country/pop)
The artwork and lack of promotional materials here almost made us overlook this disc. But we're glad we didn't...because Last Call is easily one of our top favorite albums of 2010. California's Jim Doyle sent us his new CD which is housed in a very simple cardboard sleeve with a simple note saying "All info on web site." That's it. No big glossy publicity photos...no claims about how great the music is...no bragging about what he's done or who he is...just a small note and a very plain looking CD. But as soon as we heard "The Saddest Girl In The World" (the lead track) we knew this album was going to be something special. Doyle writes and records smart melodic modern pop layered with threads of country, Americana, and rock. He presents his songs simply without overdubbing everything to death...which is appropriate because the songs are strong enough to stand on their own. Doyle has a cool resonant voice that is extremely friendly and inviting. In addition to writing and recording his own music, Doyle also plays drums in Rancho Deluxe, teaches others how to play drums, and runs a recording studio. Cool toe tappers include "Cinema Bar," "Last Call," "Shame Spiral," and "Day of the Dead." Refreshingly real and genuine. TOP PICK.

Destroy the earth.
It's no good
Anyway.
Elevator Art - Elevator Art (Independently released CD, Pop)
Elevator Art is a new five member band based in The Toms River, New Jersey...and this is their debut full-length release. The band members have all been friends since attending local high school together. Part of what makes this album interesting and different is the fact that the band has four lead singers. This makes for quite a bit of diversity in terms of sounds and styles...and it also makes for some interesting harmonies. While these songs fit comfortably in the pop genre, there are plenty of twists and turns in the music that prevent the songs from sounding predictable or samey. Plenty of stuff to dig on this groovy twelve song CD...but our own particular favorites include "Peter Rabbit," "Autumn Epitaph," "My Glass," and "Blah Blah Blah."
Filter - The Trouble With Angels (CD, Rocket Science Ventures, Rock)
Another hot dose of gripping modern techno rock from Filter. The Trouble With Angels is the band's fifth full-length studio album. From the sounds we're hearing here the band shows no signs of letting up or lightening up. Richard Patrick comes up with some rather explosive tracks here...intense hard rocking pop cuts that feature super thick loud guitars and crazed screamer vocals. There's lots of technology threaded into these tracks...lots and lots of technology that is an integral part of the overall sound. To try and describe where Patrick is coming from...his songs sound something like a cross between Pantera, Nine Inch Nails, and even Marilyn Manson at times. But his songs are actually much more accessible than any of these comparisons might suggest. The album is housed in a totally killer sleeve that features pop out artwork and a slick poster/lyric sheet. Hot kickass cuts include "The Inevitable Relapse," "No Love," and "Clouds."

Fox In The Henhouse - Fox In The Henhouse (CD, Ibot, Pop)
Fox In The Henhouse is the project created by Ryan Escolopio who is the lead singer in the band Wakefield. This self-titled disc features plenty of smart technology-driven pop music with a heavy emphasis on vocal melodies. Escolopio and his associates recorded these tracks in his Baltimore, Maryland studio. These six cuts feature thick busy arrangements, persistent rhythms, and nice soaring vocals. At times some of these tracks remind us of Skylarking-era XTC (the vocals often remind us of Andy Partridge). Pure feelgood tracks include "Up (Change)," "Fears," and "Soldiers and Villians."
Jenny Gillespie - Kindred (Independently released CD, Pop)
Super smooth and polished modern pop from Jenny Gillespie. A great deal of time and energy was obviously spent recording this album. The tracks feature layers upon layers of overdubs and plenty of studio gloss. Gillespie writes strong songs and has a great voice that provides the perfect focal point for her music. We love the sound of some of these tunes...but we have to admit that a bit of the personal philosophy delivered on Gillespie's web site kinda distanced us from her music (talk about connecting with the earth and stuff like that...not really our cup of tea...). Thus we ended up not being quite sure how we feel about this disc. Maybe we shouldn't have visited the web site...?
Goldbug - The Seven Dreams (CD, 1 K Recordings, Progressive/experimental)
Goldbug is the quartet comprised of Eric Slick (drums), Barry Meehan (bass), Theo Travis (saxophone, flute), and Tim Motzer (guitar). Anyone familiar with Motzer's 1 K Recordings label may have some idea of what to expect here. These exceptionally talented individuals create music that is somewhat of a cross between jazz, modern classical, progressive rock, and ambient experimentation. Rather than specific melody driven pieces, these compositions tend to pass by like ocean waves...with the ideas and intent behind the music being more important than exact notes or melodies. Five of these seven tracks were recorded live in the studio...while the remaining two were "reconstructed" by Motzer. Peculiar and dreamy...this disc comes from a decidedly distant universe. Compelling cuts include "Shadow Memory," "Unraveling," and "Persistence of a Memory." Top pick.

The angels in the
Sky
Just want to get
High.

Helping other people
Hurts other people.

Hillbilly fuckers are
Simultaneously irritating and
Hilarious.
Insouciant - Dresser (Independently released CD, Progressive pop/rock)
Smart and intriguing underground progressive pop. We have to admit that we almost didn't review this disc because the writing on the sleeve and CD was so difficult to read that we were very annoyed (it makes it very difficult to write about a band when you have difficulty determining the exact spelling of the name). But in the end the music itself is what really matters...and the songs are what made Dresser stand out from the pack. The guys in this Newfoundland, Nevada-based band are obviously making music for all the right reasons. In spinning this disc we definitely got the impression that these musicians are making music as a form of entertainment...rather than trying to come up with something nice, clever, cute, and easy that might be included on the latest hippest cable television show. This album features smart substantial progressive songs with plenty of unexpected curves. Our favorite tracks include "Skeleton," "Seemed" (some really killer guitar stuff here), "Natural," and "Dresser."
Intercept - Symphony For Somebody Else (Independently released CD, Pop)
When we first received this package we wondered which came first the film...or the band. But after reading the press release (this is the third full-length release from Intercept) we determined the band came before the film. How fortunate then for the band that the provocative film Intercept was released earlier this year. Talk about loads of free publicity. Intercept is the quartet comprised of Christian Knudsen (vocals, guitar), Jeff Knudsen (lead guitar), Jason Weiner (drums), and Phil Romo (bass). These guys write and record smart driving modern pop with a heavy emphasis on vocal melodies. Be forewarned that the tunes on Symphony For Somebody Else are super slick and accessible...so if you're an underground artist/snob these songs may be too obvious for you. So okay sure...some of these tracks are just a bit unnecessarily slick...but considering what these guys are trying to accomplish we'd say that they have succeeded admirably. Ten well executed tracks here including "Made To Fall," "Somebody Else," "Every Native Face," and "No Surprise."
Iron Maiden - The Final Frontier (CD, Universal, Rock)
We're going to admit right off the bat that for the longest time we absolutely hated Iron Maiden. The music never appealed to us and the band's image was generally irritating. But that was before we were turned onto a documentary last year...and we realized how incredibly professional the guys in this band are. So even though we still don't care for the music (and might not ever)...we now have a real appreciation for what these guys are doing. Far from being a bunch of drunken rock and rollers, the guys in this band take their career very seriously and they work extremely hard to please their fans. The Final Frontier is the fifteenth studio album from Iron Maiden. The album was recorded at Compass Point Studios which is where they recorded the albums Piece of Mind (1983), Powerslave (1984), and Somewhere In Time (1986)...so that may explain why there is a similar vibe on these tracks. Our guess is that this album was created mainly to please the fans...and we'd be willing to bet that it most certainly will. Standout cuts include "El Dorado," "The Alchemist," and "When the Wild Wind Blows."
Jane's Addition - Live Voodoo (DVD, Eagle Rock Entertainment, Live concert video)
Hmmm...we have mixed reactions to this one. We were fortunate enough to catch the guys in Jane's Addiction at their peak of their career many years back...so we know what they were capable of at that point in time. We have always felt...and still do...that the band had some totally incredible songs...but that they also had a lot of filler material. But the great songs were so great that the band has always held a special place in our stupid little goddamn hearts. Live Voodoo captures the band on Halloween night in New Orleans in 2009...playing at a large club for a very large crowd. The quality of this concert footage is excellent...and it's great that the band has been properly documented playing live in the twenty-first century. But in terms of what the band offers...they unfortunately don't come anywhere near to what they once were. Sure the intent is there...but we're not sure that it's really possible for guys this old to have the same intense passion for playing music in a big concert environment. As such, you get the idea that they're just going through the motions. The big surprise here...is that the bonus material of the band playing in some tiny clubs...makes it clear that in the right environment they can still pump it out. Sure the bonus clips don't look and sound as great...but the energy of the band is ten times better than in the Halloween concert (!?). So we're guessing that in the right environment the guys in Jane's Addiction could still record a mind-bending live DVD... Interesting to watch...but this one is probably for completists only.

The Jigsaw Seen - Bananas Foster (CD, Vibro-Phonic, Pop)
We have long admired these guys' sound...as well as their overall approach to making music. If the fellows in The Jigsaw Seen had been around in the 1960s or 1970s they would have quickly become celebrities. Nowadays when there are just way too many artists in the world to be supported by listeners, they have a solid but relatively small fan base...despite the fact that they have been recording and releasing quality material since way back in 1989. Bananas Foster represents a high point in this band's career. The tracks on this album are smart, resilient, and they sound better the more familiar they become. In terms of overall sound...the music sounds something like a cross between Scott McCaughey (Young Fresh Fellows, The Minus Five) and The Bee Gees. The songs feature smart inventive melodies and impeccable arrangements that always seem to be a perfect fit. The packaging on this one is fantastic. Guitarist Jonathan Lea designed a simple yellow cover featuring a sticker resembling the all-too-familiar Chiquita banana sticker. Goodies include a recipe card (like the ones in the infamous Betty Crocker Recipe Card Library), a foldout poster/lyric sheet, and a plain white insert that smells like...bananas (what else?). Great music, great packaging...what more could you ask for? These guys always put a smile on our faces...but this time we're smiling even wider than usual. Great pop cuts include "Bertha Brilliance," "David Hart's Name Of Song," "Choreography Killed The Cat," "You Look Like A Lot Of People," and "Fruitbasket Upset." Highly recommended. An obvious TOP PICK.

J Minus - Devil Music (Independently released CD, Pop)
Simply good music without unnecessary ingredients getting in the way of the songs. The promo sticker on this disc compared the band's music to The Wallflowers, Matt Nathanson, Matt Kearney, Toad the Wet Sprocket, Ra, and The Samples...which gives a good indication of where the guys in J Minus are coming from (we would add Ben Folds to the list as well). Devil Music seems like an odd title for an album in which the music sounds anything but satanic (?!). Folks searching for good solid pop with threads of cool soul will find a lot to love here. Instead of following trends and toying with the latest technological gadgets...these guys stick to the basics and just seem like they're in it to have a good time and entertain folks. Groovy tracks include "Congratulations, You Suck," "Who We Were," "Swing Low," "Into the Dark," and "Episode 2."
Mitch Kashmar & The Pontiax - 100 Miles To Go (CD Reissue, Delta Groove Music, Pop)
Over the past few years Mitch Kashmar has made quite a name for himself among blues enthusiasts around the world. His 2005 album (Nickels & Dimes) was universally praised and elevated his career to a much higher level. But what many people may have never realized is that Mitch got his start way back in the early 1980s with his band The Pontiax. The folks at Delta Groove are on a mission to make people aware and have reissued 100 Miles To Go in a deluxe package that includes two bonus tracks. Kashmar fans...and fans of his original band...will find plenty to love here. The original ten tracks feature plenty of bluesy pop infused with tasty harmonica and those unmistakable vocals. The bonus tracks are "When You Do Me Like That (I Wanna Do You Like This)" and "The Petroleum Blues." 100 Miles sounds so fresh it's hard to believe it was recorded way back in the 1980s (!). Soulful infectious blues pop cuts include "Night Creeper," "My Kinda Woman," "Horn of Plenty," and "I'm Sorry About That."
Andy Ks - Tabula Rasa (Independently released CD, Acoustic/pop)
Okay...let's get the bad stuff out of the way first. The artwork on this CD is so bad...that it was tempting to just toss it aside because we felt certain the music would be a total and complete waste of time. But because our conscience always nags at us...we felt obligated to at least give the disc a spin. You've heard the phrase never judge a book by its cover...? Well that phrase certainly applies here...because Hot Springs, California's Andy Ks has a truly interesting and unusual sound. Tabula Rasa is an acoustic album...but it doesn't fit into the folk category. And it doesn't really fit into the category of pop either. Andy has a peculiar style of playing the acoustic guitar...and an even more unusual voice that recalls very early Marc Bolan or even The Frogs at times. There are plenty of subtle psychedelic fragments in the music as well. Thirteen peculiar cuts here including "Andy Ks Begins," "Let Me Lay My Head On Your Love," "Cloud," and "Darkling Door." Odd..and strangely fascinating stuff...
Treasa Levasseur - Low Fidelity (CD, Slim Chicken, Pop)
The second full-length release from Canada's Treasa Levasseur. Treasa may be Canadian...but her music has a lot more in common with U.S. soul / R&B artists from the 1970s and 1980s. Speaking of the U.S.A....Treasa is currently attempting to transfer some of her success to our country. Our guess is that it won't be long before she has a devoted and loyal following here. Low Fidelity is chock full of soulful melodic tracks...and Levasseur has the perfect voice that makes it all sound so damn easy (she can really belt out the lyrics when the mood strikes). This is a slick album...super slick and accessible...and each and every song sounds like a potential hit. Smooth hummable cuts include "Help Me Over," "Low Fidelity," "Big Fat Mouth," and "Stuck In Soulsville."
Circe Link - California Kid (Independently released CD, Pop)
The sixth full-length release from Los Angeles, California's Circe Link. This sassy young lady writes and records modern commercial music with the punch and kick of modern country, pop, and rock. California Kid has a really huge sound...and features thick arrangements and plenty of appropriately layered backing vocals. Circe chose a great backing band to play with her on this album. The Discount Family Band is comprised of Christian Nesmith (guitar), Christopher Allis (drums), Jason Chesney (bass), Laura Drew (backing vocals), Debra Tala (backing vocals), Bart Ryan (guitar), and Michael Sherwood (keyboards). If California Kid isn't an instant commercial success we'd be very surprised. Ms. Link has a great voice that is exciting and heartfelt. Tasteful instantly catchy cuts include "Salvation," "Gettin' High (On Your Own Supply)," "What Goes Around," and "Traffic Jam." Great high energy modern pop with a twist.
Mark Mandeville - No Big Plans (CD, Nobody's Favorite Records, Country/folk/pop)
Mark Mandeville is the songwriter in the band The Accident That Led Me To The World. But he took a bit of time out from that project in order to write and record No Big Plans. We aren't familiar with the band so we cannot make comparisons between the two. We like the way the press release described the music on this CD saying that it is "either a country album or a folk/rock record depending on from where you are standing." The songs on this album come across like very sincere and real personal statements ...rather than the latest hip bag of chemically-treated corn chips. These recordings are, for the most part, very restrained and sparse. There are some very slight threads of bluegrass running through Mandeville's music...but the overall vibe is rather laidback and folky. This guy has a great restrained vocal style that makes his songs come across particularly well. Ten decidedly genuine cuts here including "So Blue," "Wrong Side Of That Line," "These Walls," and "Keep On."
Jason Masi - Balance & Pull (Independently released CD, Pop)
The debut solo release from Jason Masi who is probably best known as a member of the band Jubeus. Balance & Pull features nice, smooth, hummable songs that might best be described as American-inspired organic pop. The tempos are solid yet laid back...and the vocals delivered with appropriate restraint. For an underground release, Pull has a great deal of commercial appeal. We could easily hear these songs being picked up by commercial radio or as backing music for any number of cable television programs. Eleven soothing cuts here including "Dust & Bone," "In The Afternoon," and "Ease Your Worried Mind." Good solid stuff delivered with heart and soul.
The Migrant - Travels In Lowland (Independently released CD, Progressive pop)
The first full-length release from Denmark's The Migrant which is the solo project created by Bjarke Bendtsen who now resides in Austin, Texas. Travels In Lowland was recorded in Denmark in 2009. These ten tracks have a nice loose sound that is probably the result of a man playing music with his friends in a remote location...and the intent apparently wasn't to impress anyone or land a recording contract. The songs were recorded using mainly traditional instruments. Bendtsen's songs have an interesting yearning quality...and the arrangements are particularly appropriate, almost sounding slightly orchestral in many cases. His cool reflective vocals are restrained which is a perfect match for the material he writes. Ten smooth tracks here including "The Organ Grinder," "In The Sun," "The Migrant," and "You Think You Know." FYI...Bendsten has already recorded another album (this time in Texas) that will be released in Spring of 2011...
Tim Motzer & Markus Reuter - Descending (CD, 1 K Recordings, Ambient/atmospheric)
This project began in 2008 when Tim Motzer and Markus Reuter got together to record some music for an in-studio radio broadcast. At a later point they decided to have other musicians add their ideas to the project. Theo Travis, BJ Cole, Pat Mastelotto, and Doug Hirlinger contributed additional sounds and ideas...and thus Descending was born. This is a very beautiful album full of soothing flowing sounds...rather dreamy and slightly hallucinogic. There's a great deal of experimentation going on here...but there are also plenty of 'real' musical passages that make this album infinitely pleasurable. Great heady state-of-the-art electronics bleed in and out of the speakers...with just enough musical elements to keep the boat steady. Housed in a beautiful digipak sleeve...Descending is yet another totally credible release on the always impressive 1 K Recordings label... Top pick.

The Mountains & The Trees - I Made This For You (Independently released CD, Pop)
The Mountains & The Trees is the solo project created by Canada's Jon Janes. Janes writes and records nice smooth tunes that range from folky stuff to smooth mid-tempo pop. His music has a nice friendly warmth and his cool laidback vocals are the perfect focal point. When this guy hits the target he really hits it. For us, "Sun's Low" is easily the high point of this album with its subtle arrangement and wonderfully simple melody line. Janes' music has already caught on with a lot of people...he has played quite a few festivals since releasing his debut EP (Hop, Skip, & A Jump) in 2009. While this is a very good album, it is not without a couple of flaws. We had difficulty getting into the male/female tradeoff vocals on "Travellin' Song" and "Wedding Song." Also the hidden twelfth track is irritating---you have to wade through seven minutes of nothing in order to get to the track (which is actually a great song). In any event, Jon is obviously off to an excellent start here. Other notable cuts include "Fear Of Ghosts," "Crossing Crows," "Up & Down," and "Make Amends."
Nature is a shitty thing.
A shitty, shitty, shitty thing.
Nature is a shitty thing.
And it always will be.

Isn't it cool
How we all feel
So interconnected
While in actuality
We're just becoming
More and more
Isolated.

There is no good
In anyone.

If you come across someone
Who desperately needs your help
Don't help them.

Mary had a little nose
She filled it up with speed.
And everywhere that Mary went
Her nose would start to bleed.
Marco Panella - Eastern Landscapes (Vinyl LP, Auger Down, Progressive pop)
Way back in 2006 we covered a band/album entitled Bad Side of the Cop. The album was intriguing because the songs seemed to come from a unique perspective that was unlike anything else we were hearing at the time. Now in 2010 Marco Panella returns (he's the man who was Bad Side of the Cop) with an album of all new material. Eastern Landscapes is a much more subdued release than Panella's last album. The songs are more organic in nature and far more laid back. Part of what makes us appreciate Panella's music is that there seems to be little regard for any kind of commercial success. The songs on this album are sometimes strangely fragmented and peculiar. We particularly like the slightly obtuse guitar playing and the vocals that at times sound almost unrehearsed. The packaging is beautiful...the warm photo sleeve is a mindblower. Cool tracks include "Carry You Home," "Foolish Gifts," "Electric Interlude," and "M."
Pass your bad habits onto your children.
Pass your lack of ambition onto your children.
Pass your countless addictions onto your children.
Pass your desire to destroy your own children
Onto your children.
Popular Mechanics - Time And A Half (CD, Pancake Productions, Pop)
Huh. Instantly catchy and resilient modern pop from the guys in Popular Mechanics. Hearing this disc the first time we were immediately reminded of both Bob Mould and My Dad Is Dead. But in actuality the songs on Time And A Half are much more direct and accessible than either comparison might suggest. The band is comprised of Dave Todd, Rick Addis, and Tim Pinkerton. These guys write and record songs with plenty of smart hooks and great fuzzy guitars. The sound is thick and slick...but there's enough of an edge to make things sound plenty exciting. Nothing but smart oughta be hits here...but our own particular favorites include "I Don't Mind," "Terrible Habits," "Cold Dirty Ground," and "You Can't Stay Here." Killer upbeat music with a difference. Top pick.

Predators - Original Motion Picture Soundtrack: Music by John Debney (CD, La-La Land, Soundtrack)
We really enjoyed the original Predators film but we haven't seen the "re-boot" yet. But according to what we've read on the internet, the re-make is supposedly much better than the original. This, the soundtrack, was recorded by John Debney and it incorporates many of the original themes that appeared in the original score. Music technology has, of course, made tremendous strikes in recent years. So it's not surprising that the soundtrack to the new Predators has a huge, slick, intense sound that puts the old soundtrack to shame. Debney is best known for his score to The Passion of the Christ which landed him an Academy Award nomination, a Gold record, and a Dove award. This lengthy soundtrack (almost 70 minutes) features twenty-four mind-bending tracks including "Free Fall," "Over Here," "Take Me To The Ship," and "Theme From Predator." Nervous and intense stuff that's sure to please fans of this genre... Top pick.

She has really pretty
Hair.
Too bad she's a
Cunt.
Don't say retarded.
Don't say nigger.
Don't say retarded.
Don't say nigger.
Raianne Richards - Simple In This Place (CD, Nobody's Favorite Records, Pop)
Raianne Richards released her first solo album in 2004 before joining the band The Accident That Led Me To The World. The band recorded two albums and did a good bit of touring...but during that time Ms. Richards continued writing material that would eventually turn up on Simple In This Place. The songs on this album have a nice warm organic sound and the emphasis is placed on the songs themselves. Seasoned musicians probably already realize that when you have songs with substance unnecessarily busy arrangements are not necessary. In the liner notes Raianne states that the album was "inspired by the idea of living simply with birds, bugs, and bees." These songs do indeed have a nice, sparse, simple sound. Instead of coming across like a carbon-copy twenty-first century popster...Ms. Richards comes across sounding like a real human being with genuine thoughts and emotions. Real music...seems like such a simple idea and yet...there's never seems to be enough of it in the world. This lovely album features a wealth of credible tracks including "Simple Uncompromised," "Put Me Away," "Driving" (our favorite), and "Line In The Sand." We forgot to mention...that this young lady has a totally killer voice. TOP PICK.

The Roys - Comin' Back Around (CD, Pedestal, Country/pop)
Super slick commercial country/pop rock with flair. There are plenty of bands featuring sisters or brothers...but how many can you think of that feature a brother and a sister? The Roys is the brother and sister duo comprised of Lee Roy and Elaine Roy...two super talented individuals who choose to make accessible music that soothes and inspires. Produced by The Roys and Steve Dean, this self-titled album spins like a non-stop string of hits. The playing is solid and tight...but it's those brother/sister vocals that take center stage here. Super strong songs with cool hummable melodies and strong hooks...just the kinda thing that radio listeners crave. It's obvious that a great deal of time and energy went into the creation of this album. Infectious toe tappers include "Beautiful," "Trailblazer," "Comin' Back Around," "Lesson Learned," and "American Farmer." Good solid country pop that comes straight from the heart.

Ember Schrag - Jephthah's Daughter (Independently released CD-R EP, Folk)
It takes balls these days to release music that is stark naked. But if you have the talent...it's apparently no big deal. Ember Schrag presents four songs on this EP...and the only sounds you will hear are a single acoustic guitar and a single vocal. And yet...the songs hold up as well or better than compositions recorded by other artists that utilize dozens or even hundreds of overdubs. The reason? There is pure and real talent here...so there's no need to try and cover up for a lack of substance. Schrag has a sound that is something like a cross between early Suzanne Vega and Linda Draper (more the latter than the former). The songs are poignant and delivered simply...and her voice is unique and lovely. Can't say enough good things about where this young lady is coming from. This EP features "La Maria," "Jephtha's Daughter," "I Ain't A Prophet," and "April Night." Top pick.

Lucy Schwartz - Life In Letters (CD, Fortunate Fool, Pop)
The second full-length release from Lucy Schwartz. Listening to the tracks on this album you would never ever think that Ms. Schwartz is only 20 years old. But indeed she is...and her music has already managed to find its way into a wide array of films and television shows (Shrek Forever After, Mother & Child, The Women, Parenthood, Grey's Anatomy, Private Practice). Lucy's music is extraordinarily mature and smart. She keeps her arrangements relatively simple which is a good thing...because it allows the listener to concentrate on the vocal melodies and lyrics. Speaking of...the vocals are exceptional. Instead of oversinging (like most twenty-first century artists tend to do)...Lucy sings with a cool confidence, never sounding forced or contrived. After four or five spins...we found ourselves quickly falling in love with this young woman's sound and style. Killer pop tunes include "My Darling," "I Want the Sky" (our favorite), "Shadow Man," and "Take A Picture." Extremely resilient stuff. Highly recommended. An easy TOP PICK...

Combat the eco freaks.
Grab extra plastic bags for no reason.
Throw perfectly good clothing in the garbage.
Use more energy than you need.
Support companies that pollute.
Never re-use anything.
The Sexbots - Eee Pee (Independently released CD-R, Pop)
We rarely review EPs and only in cases when something is truly interesting and/or credible. The Sexbots is a musical project created by Ilima Considine in which she collaborates with whoever she pleases to create her strange otherworldly pop music. To us, the songs on Eee Pee sound very much like a weird cross between Rasputina and Bjork. If you like interesting underground electronic pop you may very well find yourself immersed in this lady's seductive sound. Six tracks here including "Angel," "Cecilia," and "Dance Dance."
Solaram - Love & The Sweet Divine (CD, Rainbow Quartz, Pop)
The debut solo project created by Joe Tagg who has, up to this point in time, been best known as a member of the band Three 4 Tens. Solaram songs blend sounds and ideas from classic 1980s and 1990s pop/rock artists. The songs are driven mainly by vocal melodies and particularly nifty sounding guitars...and there are subtle hints of psychedelia that seep in and out of the mix. Joe has a nice understated vocal style that makes these tunes come across sounding genuine and sincere. The dreamy overall vibe here is smooth and calming...and yet some of the tunes have some rather insistent driving rhythms. Eleven cool cuts here including "When She Falls," "Dead Pool" (our favorite), "All I Want," and "Fur C-Ann."
Rae Spoon - Love Is A Hunter (CD, Saved By Radio, Pop)
Rae Spoon is an incredibly talented up-and-coming singer/songwriter. But we have to point out one thing right off the bat for those who may have a problem with it. Spoon's voice sounds so much like a girl that we had to go to his web site to make sure that he was...indeed...a guy. Apparently he is a he. But he has one of the highest male voices we have ever heard in our lives. After we understood this we went back to Love Is A Hunter and listened again...and we were still in love with this intriguing young man's music. His songs don't fall neatly within the confines of one specific category. The songs are sometimes folky...sometimes electronic...sometimes poppy...and sometimes just songs that sound like Rae Spoon. The melodies have a wonderful flowing quality...and the lyrics have a strangely poignant kick that is endearing and enduring. And once you get used to his voice...you will probably love it (we sure as Hell do). Killer tracks include "Death By Elektro," "Love Is A Hunter," "Lighthouse," and "Monsters." TOP PICK.

Super XX Man - White Bed (Independently released CD, Pop)
Scott Garred has been a favorite here in babysueland ever since we first heard his songs when he was in the ridiculously underrecognized pop band Silver Scooter. The scooter eventually stopped...but Scott has continued recording and releasing music under the name Super XX Man. White Bed is somewhat of a departure from the last Super XX Man album in that the songs are more upbeat and pop-oriented. Scott makes albums that are all about songs. Instead of using the latest technology to cover up for a lack of substance he begins the process with songs that would be just as strong if they were delivered using a single guitar. These tracks were recorded using appropriate restraint. Instead of overlaying everything to death the arrangements are left simple and somewhat sparse...allowing those cool understated lead vocals to take center stage. Smart articulate cuts include "When We Were Young," "Box Store," "Spring Has Sprung," and "Upsetter." Another fantastic offering from one of the truly great underground pop songwriters. on the planet... Top pick.


Swans - My Father Will Guide Me Up A Rope To The Sky (CD, Young God, Progressive/experimental/rock/pop)
If there's one band from the past decade that we've always been meaning to purposely discover...it is The Swans. For whatever reason, this highly influential band passed underneath our radar in their heyday...and even now scoring their CDs for nothing can be quite a challenge. Probably because--unlike most modern artists--there is still a real demand for the music. Even though we don't have a thorough knowledge of the Swans...we are very familiar with Michael Gira's projects over the past few years (his Angels of Light band and his incredible Young God Records label). After five Angels of Lights albums Gira decided to resurrect The Swans...making it a point to inform listeners that "This is not a reunion. It's not some dumb-ass nostalgia act. It is not repeating the past." (Gira is obviously a man of integrity.) My Father Will Guide Me Up A Rope To The Sky presents wonderfully inventive and imaginative compositions. The album begins with the intense and lengthy "No Words/No Thoughts"...and then proceeds to dabble in all kinds of styles and sounds as Gira and company challenge their listeners to follow along with them in 2010. Joining Michael on this album are Norman Westberg, Christoph Hahn, Phil Puleo, Chris Pravdica, and Thor Harris (along with some additional guest artists). Warning: This is not "easy music." This is exhilarating and sometimes difficult progressive music that cannot and should not be ignored. TOP PICK. After hearing this we'll be making it a point to collect the band's entire back catalog...

System and Station - A Series of Screws (CD, Latest Flame, Progressive pop/rock)
This is the slickest release we have yet to hear from the folks at Latest Flame. The guys in Boise, Idaho's System and Station have been making music since 1999...and our guess is that A Series of Screws (the band's eighth full-length release) is the culmination of many years of dedication and hard work. There are so many great things about this band. The guitar playing is light years beyond what most bands have to offer. Smart riffs abound and some of the playing is very articulate and quite complex. The songs on this album don't follow the familiar verse/chorus/verse/chorus pattern...there are all kinds of unexpected twists and curves in the music. The rhythm section is tight, inventive, and explosive. And the lead vocalist has a voice that provides the perfect focal point for these heady progressive pop/rock compositions. Housed in a beautiful digipak sleeve that includes a lyric booklet, Screws is undoubtedly an album that will stand the test of time. Intelligent cuts include "A Series of Screws," "Pain Pills," "Thieves," "The River," and "Last Words." Hard hitting stuff...and strangely hypnotic at times. Top pick.

Tears Run Rings - Distance (CD, Clairecords, Shoegazer/dream pop)
This is an important CD for two reasons. First because the band and music are credible, resilient, and intriguing. And second...because it is the first release in two years (?!!) from the fine folks at Clairecords, an excellent music label that we had the great fortune of becoming acquainted with over the past few years. Distance is the second full-length release from Tears Run Rings (some of the members were previously in the 1990s band The Autocollants). Folks familiar with Clairecords probably already have a pretty good idea of what kind of music is on this disc. The folks in Tears Run Rings play dreamy atmospheric pop with a great emphasis on unique spacey sounds...and reverb plays a critical role in the overall vibe. The press release that accompanied this CD compared the band's music to Slowdive...which is an accurate way to convey where they're coming from in general. Cool dreamy cuts include "Happiness 3," "Inertia," "Divided," and "Happiness 4." The folks at Clairecords have returned with a vengeance. TOP PICK.

Tonight - Drummer Man (CD, Angel Air, Pop/rock)
We were hugely affected by British bands in the mid to late 1970s. So we were particularly intrigued by this disc because Tonight is a band from that time period that had escaped our attention until now. Even though their music never made its way to the United States these guys' career started off great. "Drummer Man" (their first single, available for the first time on CD here) got to #14 in the UK Top 20. Everything seemed to be looking up...so the band recorded an album. But problems with management and distributors prevented the album from ever being released. In 1979 the band called it quits and became a footnote in the British music scene. The folks at Angel Air always seem to uncover the unusual and the obscure. This time around they present what are apparently the complete recordings from the band. Fun upbeat tracks include "Drummer Man," "Stroll On By," "Check Out Girl," and "Jumpdown Turnaround." Cool band that should've and could've gone onto bigger things if only the timing had been right. Should appeal to fans of The Damned.
Upsidedown - The Town With Bad Wiring (CD, Reverb, Pop)
The third full-length release from Portland, Oregon's The Upsidedown...a band featuring six members (two of which play drums). This band's overall vibe reminds us very much of 1990s favorite The Chameleons UK...danceable mid-tempo pop/rock with psychedelic undertones. The humorously titled The Town With Bad Wiring is a good solid album full of memorable tracks. What we like best about these folks is their ability to get in a groove and stay there for the remainder of the song. This makes us think they probably put on a really engaging live show. The band is comprised of Jsun Adams (vocals, guitar), Matt Moore (guitars, vocals, harmonica), Brett Kron (guitars, keyboards, vocals), Bob Mild (drums, vocals), Tristan Evans (bass, vocals), and Plucky (drums). Our favorite cuts include "Something Good," "Your Sister's Cool," "Spiders," and "Katydid." The tri-fold sleeve features some really nifty flower photographs...

Waxeater - Sleeper (CD, Latest Flame, Rock)
The debut full-length release from Bloomington, Indiana's Waxeater. The band got started in 2006 and has played live a good bit...but they apparently wanted to take their time getting around to recording their first album. Giving their music time to gel was a wise decision...as Sleeper is a smart and refreshingly hard jolt of intense modern rock. The press release that accompanied this disc threw out a variety of comparisons including PIL, The Birthday Party, Black Sabbath, Jesus Lizard, Fugazi, Nomeansno, and The Melvins. We can hear traces of all of these bands and more. The band's tight rhythm section features super macho drumming and infectious thumpy bass lines. Layered on top are strangely schizophrenic guitars and a vocalist who truly sounds like he is in pain. The folks at Latest Flame continue to turn up some of the most interesting underground hard rock bands around. Our bet is that the guys in Waxeater put on a killer live show. Harsh intense cuts on this disc include "Are Those Fucking Beers Ice Cold Yet?", "Give It A Name," "The Excellence of Falsehood," and "Warmliness Is A Happy Gun (Et Tu, Brut?)." Top pick.

Brian Wilson - Reimagines Gershwin (CD, Disney, Pop)
We were initially put off by the idea of Brian Wilson covering the songs of George Gershwin. But that was before we gave Reimagines Gershwin a chance and then we realized...that it all makes perfect sense. Wilson's smooth vocal delivery is a perfect match for Gershwin's highly stylized compositions. And the layered vocals that give these recordings their punch are, of course, Brian's specialty. The only real problem we have with this album...is that we've just heard these songs way too many times before. Yes, Wilson's versions are about as good (or better) than any we've heard. But in the end we would have preferred to hear an album of new original tunes from this talented guy. But that doesn't mean Brian's takes on classics like "Rhapsody In Blue/Intro," "'S Wonderful," and "Nothing But Love" don't sound pretty damn good...
Wu Li - Wu Li (Independently released CD, Progressive/jazz)
Groove oriented instrumental music with flair. Wu Li is the Brooklyn, New York-based quintet comprised of Adam Strum (guitar), Benjamin Wright (bass), Ziv Ravitz (drums), Mike Shobe (trumpet), and Maxfield Gast (saxophone). The name of the group is the Chinese word meaning "patterns of organic energy"...which is an accurate way of describing this band's sound. We particularly like the fact that no one in particular is a soloist...all of the players have their moments in the spotlight. Nine tight and inventive tracks here totaling just over 44 minutes worth of music...and every cut is a keeper. Our particular favorites include "Headed Left," "Rua Getulina," "Reel Kwik," and "Finally." Totally groovy stuff from a group of very real musicians.
A
Active Child - Active Child
Ada Jane - Again...again
Trevor Alguire - Now before us
All Night Drug Prowling Wolves - Make it right
Almost Alice - Almost Alice
Alphanaut - Out of orbit
A M Conspiracy - A M Conspiracy
American Sixgun - Gypsy circus & the southern wind vol. I & II
anaROBIK - Operator's manual
Andyblue - Key to the highway
Anti-Social Music - Fracture: The music of Pat Muchmore
Apollo - Past present future|
James Apollo - 'Til your feet bleed
Apples and Apples - Blip
Mark David Ashworth - Bright is the ring of words
Astonishment - Banana sandwich
Athfest 2010 - Athfest 2010
Aviation Blondes - Edge of forever"
Jason Ayres - Chasing ghosts
B
Bachman & Turner - Bachman & Turner
Bad Bad Bad - Uppity
Roberto Badoglio - Re-evaluation time
Balance and Composure / Tigers Jaw - Split CD
Bambara - Dog ear days
Batusis - Batusis
Eric Bell - Lonely nights in london
Lisa Bell - Dancing on the moon
Gary Bennett - You are never nice to me
Sylvia Bennett - Smile
Big Daddy Love - To the mountain
Big Rock Candy Mountain - Big Rock Candy Mountain
Big Tree - Home (here_)
Bingo Puppies - Game dogs
M Bird - Over the bones
Black - Sun in the day moon at nigyht
Black Swedes - Tempest
James Blackshaw - All is falling
Peter Block - Peter Block
Blow Up Hollywood - Take flight
Bramble Jam - Move your boots
Riobert Branch - Courage to be
British Lions - Live at the old waldorf, san francisco 1978
Brookhaven - When the chorus walks
Linda Brooks - The spaces in between
Reagan Browne - Daydrams in stereo
Bucket Boys - Killing club
Bunky Dodo - Crap
Mitch Burger - Reactive
Busses - Busses
David Byron Band - On the rocks
C
Jeff Callahan - Empty swings
Kate Cameron - Conviction
Campaign - It likes to party
Camp Rock 2 - The final jam
Jerry Castle - Don't even ask
Cavemen Go - New lives
Corrin Campbell - Game night
Conchita Campos - No one really knows
Canning Is Easy - No food for mama
Jerry Castle - Don't even ask
Castle Oldchair / Kid Primitive Family - Newborn slime / White light
Cave Syndrome - Transient songs
Celadore - Distance is a gun
Championship - Moving at the speed of darkness
Chapin Sisters - Two
Chemical Distance - The pain and the progress
David Christensen - Tribute volume one
Cinnamon Band - All dressed
Claps - New science
Tigger Clarkson - The balance EP
Barry Cleveland - Hologramatron
Coal Porters - Durango
Cold River Lady - Better late than never
Jon Coleman - Make it fast
Consortium - 13th hour
Anna Coogan - The nocturnal among us
Copernicus - Nothing exists
Crystal City - Crystal City
Shannon Curfman - What you're getting into
Nick Curran and the Lowlifes - Reform school girl
Cursed Arrows - Telepathic high five
Cuzzle - Drank it up
D
Dairy Cow - Dairy flowers
Dandy Warhols - The capitol years: 1995-2007
Dangermaker - Dangermaker
Dan Le Sac vs Scroobius Pip - The logic of chance
Darklight Corporation - Darklight Corporation
Henry Darragh - Tell her for me
Glenton Davis - Are you ready
Marc Davis - eye.sea.land
Shaun Degraff - Grey area
Delhi 2 Dublin - Planet electric
Grant Dermody - Lay down my burden
Andy De Rosa & Electric Mojo - Unscathed
Shaky DeVille - Shaky DeVille
Frank DiBussolo - Average white cats
Dig Jelly - Predicate
Dios - We are Dios
Doc Weiss Band - Different point of view
Brian Dolzani- Brian Dolzani
Dane Drewis - Rock & soul
Dubmarine - Chip
Duc'n It Easy - October
William Duke - The sunrise and the night
Dumb Muzzle - Fill 'er down
E
Eastern Conference Champions - Santa fe
Easy Don't It - Plaza ski visit
Eat Muffy - Dori
Early Morning Dunk - Trinkets
Echo Orbiter - Euphonic montage
Efren - Always been a bleeder
Electric Grandmother - Listening party
Elephant Stone - The glass box EP
Esquela - The owl has landed
Ezzer - Tame dreamer
F
5North - Crooked hill road
Faan - Naafer
Fae - No more no more
Gus Fafalios - Night fishing
Falling Still - May all magic guide and change you
Matt Farr - Matt Farr
Brutus Faust - Vengeance is mine
Feldikin - Small songs about us
Fiery Blue - Fiery Blue
Fight the Quiet - Let me in
Fjord Rowboat - Under cover of brightness
Floating Opera - Pony up a go-go
Flynnville Train - Redemption
Foghat - Not live at the BBC
Betsy Franck and the Bareknuckle Band - Still waiting
Jenn Franklin - Girl invisible
Fred Fried and Core - Core 3.0
Friday Night Lights - Original television soundtrack vol. 2
Fugitives - Eccentrically we love
Funky Knights - Funky Knights
G
Matthew Gair - And she whispered i told you so...
Peter Gach - Fresh piano
Jackson Garrett - Speechless
Matt Garrison - Familiar places
General Bye Bye - Girouette
Gills and Wings - EP
Dave Gleason - Turn and fade
Jen Gloeckner - Mouth of mars|
Good Ship - A harbour fair
Good Ship - Avast! wretched sea
Goonies Never Say Die - In a forest without trees
Gospel Claus - C-L-A-W-S
Gospel Gossip - Drift EP
B.D. Gottfried - The warden's picnic
Chris Graham Trio - After-birth of cool
Graze - Give/sell
Great Big Sea - Safe upon the shore
Ken Greves - The face of my love
Gummer - Now about the gum
Matt Gunston - Friday night of the broken man
H
Hamacide - Mighty little machine
Ashbrook Haynes - Not so fast
HB3 - Studies for traps and piccolo
Hearts and Minutes - Hearts and Minutes
Kris Heaton Blues Band - R-ME strong
Heligoats - Goodness gracious
Here Come The Birds - Here Come The Birds
Here Come The Birds - Cigarettes
His Name Was Iron - Chariots for hire
Hogs In Dandyland - Across a miracle
Lucky Holloway - Up the highway
Ellen Honert - Hummingville
Horse Opera - Sounds of the desert
Hospital Garden - Hospital Garden
Hotel St. George - City boy lemon
Household Names - Stories, no names
Hulon - First impressions
Hunters & Runners - Of classic renown
Hunters, Run! - Life of crime / Oh my ageless brother
I
Ian - Tax pump
Illimanjaro - Boiling point
Indescent - 25 steps b/w silver machine
Irky Strip - Taw taw
Iron Kim Style - Iron Kim Style
Iron Thrones - The wretched sun
It Kills - It Kills
Yuko Ito - Mania de voce
Izztunk - Brintjl
J
Suzanne Jamieson - A sun-up sky
Jammies - East west west
Howard Jennings - Ready to listen
JFA - Speed of sound
Joie de vivre - The north end
Vicky Juma - Lovers or friends
Sarah June - In black robes
Junk For Junkies - Jam on the toaster
Junkyard Empire - Rebellion politik
K
Shunda K - Here i am to save the world
K and K - Picky picky
Kadman - These old bones
Ameet Kamath - Greasy rails
Kenny & Leah - April in Paris
Ihsaan Khatim - Ihsaan Khatim
Will Kimbrough - Wings
Kitsune - Ponystep
Will Knox - The matador and the acrobat
Kung Fung - Lousy mercy
L
La Chansons - King and queen of the dance floor
Lachi - Lachi
Lady K and the Kings of Swing featuring Dale Head - Live at Blackhawk
Denise La Grassa - April dreams
Laneous & The Family Yah - I am dog
Richard Laviolette and the Oil Spills - All of your raw materials
Lambs Loaf - Loafer's paradise
Ellie Lawson - Lost songs
Lawrence Lebo - Don't call her larry
Dave LeMieux and House of Soul - Jazz shaped: live at the soiled dove
Leverage - Soundtrack from the original television series
Lille - Lille
L'illon - Warrior angel
Craig Lincoln - Cats and dogs
Lions Rampant - It's fun to do bad things
Living Proof - Feel good music
Lloyd Dobler Effect - A mute reminder
Locals - Salt
Locksmiths - Full count
Loden Buggy - Loden Buggy
Loomis Fargo Gang - Humans, nature, and human nature
Lovestorm - Great ocean
Lumpy's Dove - Howdy dover
M
Maaa Maaa Maaa - Meee Meee Meee
Jesse MacLeod - In between homes
Made In Iceland - 3
Magic Bullets - Magic Bullets
Craig Maher - Propel
Makaras Pen - Markaras Pen
Joey Maltese - Night of the muse
Manhattan Valley Ramblers - Ballads and barnburners
Mannish Boys - Shake for me
Marbin - Marbin
Marshall Law - Power game
Mayo Grout's Known Universe - Mayo Grout's Known Universe
Gerry McAvoy - Can't win 'em all
Sean McCann - Lullabies for bloodshot eyes
Rick McGuire - Dust and tears
Shawn David McMiller - Dead friends
John McVey - Unpredictable
Mean Mary - Walk a little ways with me
Mehran - Angels of persepolis
Mel Flannery Trucking Co. - As it turns out
Melvin's Rockpile - Out to lunch
Laura Merrimen - Love letters for lonely hunters
Microtia - Spacemaker
H. E. Miller - Apocalyptic dreams
Kristine Mills - Bossanovafied
Milow The Girl - Days of power
John Milstead - Sides of the soul
Miriam's Well - Indians and clowns
Mississippi Painful - No recession
Montana 1948 - Industry demo
Sergio Montoya - Black disco
Moonlit Sailor - So close to life
Moonshine Hooligans - Subterranean secrets
Joseph Patrick Moore - To africa with love
Morlocks - Play chess
Morning Of - The way i fell in
Steve Morse & Sarah Spencer - Angelfire
Ken Will Morton - True grit
My Glorious - Home is where the heart breaks
N
Naaa Naaa Naaa - Neee neee neee
Arthur Nasson - Echo garden
National Rifle - Vanity press
Timothy Nelson - The infidels
New 5 - Introducing
David Newbould & Friends - The long way home: Live from austin
New Heathens - Hello disaster
Next Stop...Soweto - Township sounds from the golden age of mbaqanga
Nickodemus - Sun people
Night Driving In Small Towns - Serial killer
Nine Below Zero - Chilled / refrigerator
Nite Nite - How to touch the moon
O
Trisha O'Brien - Out of a dream
Old Wolf Thoughts - Funeral in the mirror
David Olney - Dutchman's curve
One World Revolution - Transitions
Joey Only - Transgression trail
Open Mike Eagle - Unapologetic art rap
Optimen - Fire fighters
Optimen - The out of money experience
Orange Velvets - Fuzz, beautiful fuzz
Willard Overstreet - Something to hold onto
P
Paa Paa - Tower of Paa Paa
Packway Handle Band - What are we gonna do now?
Steve Palmer Band - Apparition
Paperdoll - Ballad nerd pop
PaperSunFlower - Clouds
Pierce The Veil - Selfish machines
Pistol Whip - Terminal
Plethora - Pinata protest
Kristin Porter - By the light of the moon
Project Do Not Ask - Project Do Not Ask
Prospect - Talk EP
Public Good - A varied program of stereo dynamics for your wild nights alone
Public Good - No. 1
Public Symphony - Inspire
Pumpy Doo - Ramper squiredom
Push - A naive push to escapism...
Q
Quaaker - Quaaker
Quick And Easy Boys - Red light rabbit
Quick Before No - Harp #138
Quinn's Qui - Rilly rilly ucker
R
Raa - Lincoln's dumb
Rael's Floss - Rizznio
Red Line Chemistry - Dying for a living
Amy Regan - Amy Regan
Remaindermen - Border states
Sean Renner - The blossoms of armageddon
Ricky Reilly - As many times as it takes
Ria - Ria
Will Richards - One more chance
D.B. Rielly - Love potions and snake oil
Rockabye Baby! - Lullaby renditions of Journey
Rockabye Baby! - Lullaby renditions of Elbis Presley
Rooms - Rooms
Rosabella - Rosabella
Frank Royster - Innocence is bliss
Rubettes - 21st century rock 'n' roll
Ruder Than You - Creation sounds
Running Kind - The girl for all the world
S
Harvie S - Cocolamus bridge
Sam & Ruby - The here and the now
Sandbox Rebel - Songs for friends, family and the times
Catarina Dos Santos - No balanco do mar
Scattergun - Life at fantasy lounge
Schleusolz - 10 movies
John Schneider - Happy life
Scraping For Change - Breaking the silence EP
Seaspin - Reverser EP
See Green - Violet
Self Animation - Self Animation
Sexy Accident - Now that she's gone
Shake Ups - Warm fuzzies
Shoreline - Fake it 'til you make it
Shotgun Opera - Serial obsession
Sol Skugga - Fairytales and lullabies
Bill Slater - That's crazy talk!
Small White - Career
Smirnov - Privet earth!
Kathryn Smith - With every breath i take
Seon Smith - He's coming again
Snake! Snake! Snakes! - Snake! Snake! Snakes!
Society of Composers, Inc. - Mosaic
Soft Reeds - Are bastards
Sojourners - Sojourners
Sonarpilot - Mothership
Sool - A touch of sool
Soundtrack Without Film - Wrath's Fury by David Adrian
Sourpatch - Crushin'
Sparkydog & Friends - People of the world/red light
Chris Spedding - Just plug him in
Spoek Mathambo - Mshini Wam
Stance - I left love behind a long time ago
Standard Fare - The noyelle beat
Startover - Survivor's guide
Static of the Gods - Knowledge machine
Stereo Freakout - If wishes were fishes...
Jack Stevens - High dirty & low
Samujel Stewart - The beginner EP
Stimulator - Lovelier in black
Greg Stomberg & Dan Susnara - The 2nd annual trips festival
Storys - Luck
Street & Babe Shadow - Street & Babe Shadow
Strength - Mind-reader
Joey Stuckey - So far
Summer People - Good problems
Sunk Sunker - Town brim
Sunset Curse - Artificial heart
Roxy Swain - The spell of youth
Sweet Jones - Le grande soiree
Szuffer - Blanner topso
T
10 Ft. Ganja Plant - 10 deadly shots vol. 1
Thee Nosebleeds - Thee Nosebleeds
This Blue Heaven - Quicksandglass
This Harmony - Notturno
This Moment In Black History - Public square
This This - That that
Thornton - Had a sword
Tiny Little Blackouts - Idea of alice
Tireless Sedans - Score one for the underdog
Tohpati Ethnomission - Save the planet
Carmen Tosca - Wind
Trench Party - Kitchen
Tres Tontos - Mikingmihrab
Tribal Machine - The orwellian night
Ben Trickey - Come on, hold on
Walter Trout - Common ground
Tygers - Second album
Typical Miracle - What in the world?
U
Ultralust - Hero
Unraveling - Arcane hymns
Untied States - Instanta everything
U. O. Project - It's time for U
V
Robert Valente - Alive
Vanaprasta - Vanaprasta
Various Artists - New music from San Diego
Various Artists - Heavy Rotation Records: Dorm sessions 7
Various Artists - Kohalik ja kohatu: Compilation of Estonian independent music
Various artists - Live at Knebworth
Various artists - Velvet Blue Music - 10 significant others
Various artists - Wish i'd kept a scrapbook: A tribute to Tullycraft
Vasoline Tuner - More religion more money more sex
The Villains - The Villains
Viva - Rock & roll lover
VSQ - VSQ performs lady gaga
W
Wag - Returning traveler
Johnny Walker - Stuffed animal instincts
Walkfast - Rendition
Wallace - Playing With Fire
Richard Walters - The animal
Warning Light - Further on
Waves On Waves - Like an animal
Weep - Worn thin
When Summers Gone - December
White Lightning - ...asmidnight approaches/paradise
White Widow - Black heart
Whole Sky Monitor - Twisted little piggies
Wild Moccasins - Skin collision past
Kathryn Williams - Relations
Dana Wilson - Nothin' good ever comes easy
Winebirds - Seance hill
Wonder Years - The upsides
Workhorse - III
Wrong Side of Dawn - Stay awake
X
XXX - RT3
X Sparks the Butt - Trocky puny
Y
Yaya and the Yaya - Toyotathon
Year of the Dragon - Blunt force karma
Yeller Bellies - Here to suffer
You Dirty Rats - 5 song E.P.
Young Sinclairs - We spoke our minds E.P.
Youth In Revolt - Original motion picture soundtrack
Z
Jennifer Zarine - Fresh made cuppa tea
James Zollar - Zollar systems
Zzebra - Zzebra/Panic
Zzz-Tamer - Yay for yowzer