About E-mails * babysue Store * Donate * Contact Info * babysue * LMNOP * dONW7 * Poetry * T-Shirts * Review Policies
November 2010 Comics, Poems, and Reviews by


aka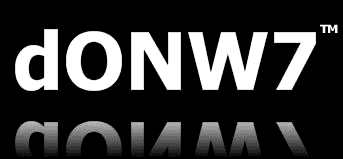 *Top Picks =
GG Allin & The AIDS Brigade - Live In Boston 1989 (DVD, MVD Visual, Live concert footage)
Hmmm...this DVD features a strange phase in the unbridled career of the late GG Allin. The disc provides concert footage of Allin and his bandmates playing in drag in Boston in 1989. Included are rehearsals for the show...an extraordinarily long (and grueling) segment showing women putting make up on the guys...and then there's the concert itself. During this particular show there's very little to speak of...except for the fact that all of the guys in the band are wearing dresses, wigs, and make up. It's not one of GG's better shows to be sure...but it is an interesting phase he went through. But before you stop reading and dismiss this release...wait, wait, WAIT. There are two bonus concerts included from 1993 that feature the GG we all know and love. While the AIDS Brigade show isn't much to speak of, the bonus concerts feature everything we've come to expect. GG showing off his rectum to his fans...GG pissing on stage...GG fighting with audience members...GG bashing his head bloody with the microphone...GG running around nekkid playing with his worthless little penis. Yup, you may want to skip over the AIDS Brigade stuff...but the 1993 concerts (from Seattle and Portland) are more than worth the price of admission. Crazy stuff...and it makes us sad to think that intense wild folks like GG no longer exist. He is sadly missed.
Aloud - Exile (CD, Lemon Merchant, Pop)
The third full-length release from Aloud. This band is driven by the songwriting skills of newly married couple Henry Beguiristain and Jen de la Osa. We never heard these folks' first two albums but they were apparently driven much more by power, crashing drums, and loud guitars. On Exile Henry and Jen take a different approach...softening things up a bit and going for a more orchestrated sound. Of course we can't compare the previous sound to the new sound of the band...but from what we're hearing we'd bet this couple is going to find a receptive and eager audience fast. The songs on this album are very melodic and surprisingly accessible...and they feature some very genuine and heartfelt lyrics. The arrangements are articulate and appropriate for the songs. This is definitely one of those cases where the songs get better with each and every repeated spin. Nice soothing cuts include "Burning Bright," "Exile In The Night," "The Urgent Letter," and "To Die At Sea." Top pick.

Asteroid No. 4 - Hail to the Clear Figurines (CD, Keep Music Evil, Psychedelic pop)
The sixth full-length release from Philadelphia, Pennsylvania's Asteroid No. 4. This band has been through more than its share of difficulties over the years including numerous personnel changes and even a short hiatus. But despite what could have been setbacks the core members (Scott Vitt, Eric Harms, Adam Weaver) have managed to keep the ball rolling...and in the end all the setbacks ended up being a plus for the band because their last couple of releases have been their most warmly received. Hail to the Clear Figurines is a nice, smooth collection of moody psychedelic pop. Far from being generic predictable fodder, these tracks are intelligent and well conceived. The band's music recalls artists from the 1960s and 1970s...but it is by no means retrospective. These guitar driven pop tracks feature nice subtle vocals and plenty of cool heady sounds that remind us in many ways of Syd Barrett. This cool 40+ minute album contains nothing but kickass cuts. Our favorites include "Wicked Wire," "Wild Opal Eyes," "Got Nowhere To Go," and "Ignition Slated for Eight." Top pick.

Amy Bezunartea - Restaurants & Bars (CD, Kiam, Pop)
The debut full-length release from Amy Bezunartea, who was previously in the band Clint Michigan. On Restaurants & Bars Amy presents her tunes simply using traditional instruments...and she has the good sense to leave busy arrangements and unnecessary technical effects tucked away neatly in the closet. This is a short album that clocks in at just over 30 minutes. But quality is what matters here...and these clean, personal songs showcase Bezunartea's natural talents as a songwriter and vocalist. Amy has a great voice that never sounds canned or forced...and her music flows naturally like a mountain stream . Intriguing subtle tracks include "All The Things We Were Supposed To Be," "Come Back To Me," and "The Light."
Dave Beck - Stranger Homes (Independently released CD, Pop)
Originally from Iowa, up-and-coming singer/songwriter Dave Beck now resides in Brooklyn, New York where his songs are quickly catching on with folks in and around the city. Before settling down in Brooklyn Beck had gone out to Hollywood to study guitar at the Musician's Institute...but quickly made the smart decision to drop out and pursue music on his own terms. More than any other artist, Dave's songs remind us very much of babysue favorite Scott Garred (Super XX Man). His songs have the same kind of soft, reflective, personal sound that makes Garred's music come across sounding so genuine and sincere. The songs on Stranger Homes are presented simply using traditional instruments...and the vocals are way out front which allows the listener to concentrate on the main melody and lyrics. Smart personal pop tunes include "Alder Roads," "Undecided Title," "Rooftops," and "Go On Going." Nice soft resonant stuff...
Bon Scotts - Oddernity (CD, Popboomerang, Progressive pop)
This release immediately caught our attention initially because of the fantastic cover art...a bizarre image of a man in a bunny suit standing outside a movie theater. Bon Scotts is a seven piece band...but their songs are more direct than you might think. Instead of layering too many instruments together and opting for busy arrangements, on Oddernity they keep things simple for the most part. After spinning this album half a dozen times or more...we're damned if we can figure out who these folks sound like or who their influences might be (???). The songs are pop for the most part...but the melodies and song structures aren't conventional or predictable. One thing is certain...they like using lots of sounds to get their messages across. Oddernity is an intriguing listening experience...and the more familiar it becomes the better it sounds. Eleven smart cuts here including "The Kids Are Coming," "We Can Cause Such A Fuss," "I Will Call You Home Again," and "Warm Hum of Catastrophe."
Brute Force - I, Brute Force - Confections of Love (CD, Bar/None, Pop)
This is a reissue of the 1967 album by Brute Force...the name of the band driven by the creative talents of Stephen Friedland. Considering how familiar we are with most 1960s artists...we were kinda surprised that we had never heard or even seen the original vinyl release of this one (?). For some reason it escaped us...but for us and others unfortunate enough to have missed out on Friedland's strange foray into the world of music the folks at Bar/None have, for the first time ever, made the album once again available for the world to hear (including, of course, five bonus tracks). I, Brute Force - Confections of Love is a peculiar spin to say the least. The songs sound something like a cross between Morrissey and The Bonzo Dog Band. The songs combine elements of romanticism with plenty of humor to create a strange listening experience. Considering when this album was originally recorded the sound quality is exceptional. Plenty of strange tricky pop tracks here including "The Sad Sad World of Mothers and Fathers," "No Olympian Height," "Brute's Party," and "Making Faces At Each Other." Funny stuff from another universe. Top pick.

California Guitar Trio - Andromeda (CD, Inner Knot, Instrumental)
Hard to believe that the guys in California Guitar Trio have been making music now for about 20 years (?). To celebrate two decades of making music, Paul Richards, Bert Lams, and Hideyo Moriya are releasing Andromeda...their first CD to feature nothing but original compositions and improvised compositions. Richards, Lams, and Moriya originally met in England in 1987 while studying guitar with Robert Fripp...and later toured with him in his League of Crafty Guitarists ensemble. They then set sail on their own and began releasing albums under the name California Guitar Trio. As you would expect, Andromeda features some really fine stylized guitar playing...some of which reminds us very much of Steve Hackett's work in the mid-1970s. This album is being simultaneously released on vinyl and CD and features eleven slick cuts including "Cathedral Peak," "Improv IX," "Middle of TX," and "Improv I."
Chiwawa - Watermark (CD-R, Satellite, Pop)
What a funny title for an album. Considering the fact that--as a matter of policy--we automatically destroy any and all watermarked discs that are sent to us, this one caught our attention because of the confusingly funny title. Chiwawa is the Canadian duo comprised of Laurie Gordon and Krassy Halatchev. These two individuals write and record thick modern pop that is often very commercially appealing. The songs are, for the most part, driven by rhythm and are very dance-oriented. But melodies and song structure remain solid in these recordings...and from what we're hearing we like these folks' lyrics. Fourteen cuts here including "Runaway Train," "Move On," "Cuckoo," and "Love."
Problem:
Don't ask.
Don't tell.

Solution:
Don't join.
Don't join.
Elkano Browning Cream - 2 (CD, Mamusik, Progressive)
If you're a fan of great keyboard driven music...or interesting film soundtracks...there's a good chance you'll go apeshit over the music created by the folks in Elkano Browning Cream. The band is spearheaded by the talents of Basque Mikel Azpiroz and also includes drummer Franck Mantegari and guitarist/vocalist Matt Harding. 2 is, not surprisingly, the band's second full-length release...and it will be instantly welcomed by their fans with open arms and minds. These tracks have a nice, slick, huge sound...and in terms of sounds and styles they fly around all over the place. Some cuts are instrumentals while others feature vocals. We enjoyed these folks' last album...and this one is just as inviting and intriguing. Killer cuts include "Sugaar," "Far East Sweet," "Morgan," and "Osito Bossa."
Kellylee Evans - Nina (CD, Plus Loin Music, Pop)
Being big fans of Nina Simone since who knows when, this CD instantly caught our attention. Nina is the third full-length release from Ottawa, Canada's Kellylee Evans...and it's a stunning and resilient tribute to Simone's music. Properly presenting Nina's music is no small feat...but Kellylee delivers the goods with integrity and style. Evans' music has enjoyed incredible success over the past few years. In 2004 she won the Thelonious Monk International Jazz Vocals Competition and since that time she has opened up for many well-known celebrities. The folks at the Plus Loin Music label flew Kellylee to France in 2009 where she recorded the tracks for Nina. Evans has a killer voice that really makes these tunes cook. Her sultry relaxed vocals are precise and exacting without ever sounding canned or forced. Twelve fantastic cuts here including "Do What You Gotta Do," "Feeling Good," "July Tree," and "Wild Is The Wind." Nina Simone...done right. Top pick.

The Fantasy Four - Getting Fantastic With...The Fantasy Four (CD-R, Pancake Productions, Pop/rock)
Hmmm...how could we not love a new band whose music sounds something like a cross between Shonen Knife and The Fastbacks...? The Fantasy Four is a four girl group that plays loud buzzsaw pop music with a heavy emphasis on lyrics and vocal melodies. And they take the direct approach. Most of the tracks on Getting Fantastic With...The Fantasy Four clock in at about two minutes or less. So instead of messing around...they just slam into a song, get the point across, and STOP (kinda like the Ramones in the early days). This Saint Louis, Missouri-based band is doing just about everything right here. Cool movement-inducing cuts include "Can't Forget Your Hair," "He's So Mod," "Right," and "Outta My Head."
Fern Knight - Castings (CD, VHF, Progressive)
Music that doesn't fit in with the general scheme of things in the twenty-first century. Considering how far outside the boundaries this band's songs are, it is surprising that they've garnered so much positive response thus far in their career. The folks in Fern Knight write and record music that has its roots in 1970s progressive rock...but it also flirts with folk, classical, and more. The songs on Castings definitely don't sound anything like other bands on the horizon in 2010. The compositions are peculiar and haunting with melodies that can't be predicted...and they feature some very articulate lyrics that are light years beyond what most bands are capable of. Much hubbub will undoubtedly be made over the band's intriguing cover of King Crimson's "Epitaph"...but it is their own material that actually makes Castings such a resounding success. Vocalist Margaret Ayre is one of those ladies with a voice so unique that she can always be instantly recognized. Winding melodies and precise intricate arrangements create a strange intoxicating environment here that is impossible to ignore. Our initial favorites include "The Poisoner," "Long Dark Century," "Cups + Wands," and "Crumbling Stairs." TOP PICK.

Georgia Fields - Georgia Fields (CD, Popboomerang, Pop)
Stunningly real modern pop music from Melbourne, Australia's Georgia Fields. Ms. Fields generated quite a bit of interest in her music in 2007 when she released a limited edition EP, each of which was handcrafted from a Little Golden Book. Since that time she has garnered more and more interest from around the globe. This, her debut full-length release, will undoubtedly be the album that secures her a solid fan base around the world for many years to come. In some ways the songs on this album sound similar to many other modern female artists...but there are a couple of drastic differences. First...Georgia's vocals are heartfelt and real. Instead of rehearsing everything to death and tweaking her voice to perfection, she allows herself to sound like a human being (instead of a robot)...which gives her songs a great deal of genuine warmth. Second...the personality beneath the music...is remarkably and refreshingly different. The intent behind the music matters as much as the music itself...and we definitely get the impression that this enchanting lady is making music for all the right reasons. Heavenly resonant tracks include "Seven Years," "This Is Not A Drill," "White Flag," and "Satellite." Incredible stuff...and the strings sound just fantastic. TOP PICK.

Flower Machine - Lavendar Lane (CD, Rainbow Quartz, Pop)
Nice, smooth, subtle, slightly psychedelic pop from Los Angeles, California's Flower Machine. Produced by Todd Tobias, Lavender Lane is a superb slice of melodic pop that features cool guitar licks and soft soothing vocals. The band is driven by the songwriting skills of Peter Quinnell, a man who really knows how to write melodies that stick. Flower Power songs are somewhat retrospective in nature...but the band's tunes never sound like a repeat of things gone before. The subtleties of these tracks only sink in after several spins...there are plenty of wonderful sounds bleeding in and out of the speakers. Fourteen tunes to groove on here including "Traveling by Trampoline," "Orange Balloons," "Lavender Lane," "I Am the Door." The folks at Rainbow Quartz really hit the target dead center with this one. TOP PICK.


Brooke Fraser - Flags (CD, Wood & Bone, Pop)
Folks in New Zealand must be ten times smarter than people in the U.S. Anyone with genuine, real talent like Brooke Fraser would never have a chance in Hell of being successful in the United States...but in her native country Fraser has, indeed, become a star. Brooke originally signed on with Sony at the tender age of 18 and her debut album (What To Do With Daylight) was a huge smashing hit. She has already shared the stage with big names like John Mayer and David Bowie. Flags is Brooke's third full-length release...and it's chock full of smooth, well-produced melodic modern pop that should please anyone who ever loved the first three albums from Kate Bush. Fraser treads on that fine line that separates art and music...she writes songs that can be appreciated by millions but never seems to be driven by the desire for money or fame. She's got a killer voice that is compelling and unique...and her songs have wonderful resilient qualities that make them stand up to many repeated spins. Nothing but keepers here...but our own particular favorites include "Something In The Water," "Orphans, Kingdoms," "Jack Kerouac," and "Flags." Top pick.

Le Futur Pompiste - Le Futur Pompiste (CD, Shelflife, Pop)
Though they've been together in one form or another since 2004, this is only the second full-length release from Finland's Le Futur Pompiste. Being huge fans of Stereolab since way back when, we were instantly drawn to the songs on this self-titled album. These folks combine sounds from vintage and modern equipment...and come up with some absolutely dreamy and infectious pop songs. The band is comprised of six members: Jessika Rapo, Einar Ekstrom, Johann Hoglund, Axel Ekstrom, Ville Hopponen, and Janne Koskinen. Too bad the folks in Stereolab have slowed the pace of their recordings of late...but we can all be thankful that bands like Le Futur Pompiste are picking up the ball and running. Ten cool dreamy cuts here including "Five Hundred Heartbeats," "Communication," "Winter," and "Girls of Those Days." Smooth, soothing, and provocative...
Robin George - Dangerous Music (CD, Angel Air, Rock/pop)
Although he has only achieved cult status in the United States at this point in time, Great Britain's Robin George is legendary in his home country. Although he's probably best known as a backing guitarist for a variety of well-known British superstars, George is very much a songwriter and musician in his own right. And now...25 years after it's original release...his debut album is once again being made available to the public. Dangerous Music is a very slick commercial album. But George was one of those artists who was able to balance commercial appeal with artistic integrity...and thus his music was very appealing to both communities. The album features plenty of Robin's tasty guitar work (of course)...but it also presents many songs that, in a perfect world, would have been major hits. This disc features the eleven tracks that appeared on the original vinyl release plus five cool bonus tracks. This is an excellent album that unfortunately got lost in the blur of the 1980s most likely because the original record company (Bronze) flopped soon after the initial release. This reissue will hopefully make more people aware of this talented fellow's early recorded work. Killer cuts include "Spy," "No News Is Good News," and "Don't Turn Away." Top pick.

Colin Gilmore - Goodnight Lane (Independently released CD, Pop)
Austin, Texas-based singer/songwriter Colin Gilmore makes music that might best be described as escapist pop...because when you're listening you almost get the feeling that the world isn't such a bad place after all. The world actually is a really terrible place of course...but Gilmore's bright uplifting songs allow you to forget about all the crap and just feel all right for awhile. Colin is the son of Jimmie Dale Gilmore who is one-third of the well-known roots music trio The Flatlanders. Colin's music is much more direct and pop oriented...but some of the twangy guitars in the mix seem to suggest his heritage. Goodnight Lane is a pure feelgood listening experience. Gilmore isn't making music to push boundaries or expand artsy expression. He's just making good solid pop that makes people feel good. Nice solid pop cuts include "Circle In The Yard," "Hand Close To Mine," and "Teeth, Hair, and Eyeballs." Nice solid stuff.
Dump your granny
In the ditch.
Damn your granny,
Dumb old witch.
Jesse Harris - Through the Night (CD, Mercer Street, Pop)
The ninth full-length release from Jesse Harris. Jesse writes guitar driven pop music with a heavy emphasis on vocal melodies and lyrics...and to be honest, his music sounds like thousands upon thousands of other artists. So you may be asking yourself...if he sounds like so many other people why are you stupid babysue people even bothering to cover his album...? Good question...and there's a good answer. While Harris is treading in territory treaded upon by many musicians...his music stands out because he is so goddamn good at what he does. And that instantly sets him apart from the thousands upon thousands of wannabes on the planet. The weakest link for most modern singer/songwriters is the songs themselves. How many folks have you heard strumming and singing...while there's absolutely no substance whatever in the music? That's what makes Jesse's songs shine. He writes from his heart...and he's so good at concocting melodies that you can't help but be drawn into his world. He's got a super smooth voice...and a way of delivering tunes that is almost impossible not to like. Fourteen instantly catchy pop cuts here including "Put It Out Of Your Mind," "All That Happened," and "Making Up For Lost Time." Top pick.

High Dials - Anthems for Doomed Youth (CD, Rainbow Quartz, Pop)
The fourth full-length release from Montreal's High Dials. The folks in this band have blown us away in the past...and they show no signs of letting up. Anthems for Doomed Youth may just be their best album yet. This CD features soaring melodies, wonderfully thick arrangements, and vocals to die for. These songs were recorded in an abandoned building that once belonged to the Canadian navy...which may explain some of the peculiar natural sounding acoustics. Pop fans will go apeshit over this album. It's chock full of substantial resilient melodies and they're presented with such genuine zest that you can't help but be pulled into the band's intoxicating mental universe. So many folks have already been singing these guys' praises...and this album will no doubt add extra fuel to the flame. Great pop tracks include "Teenage Love Made Insane," "Uruguay," "The Rich Die To...", and "Bedroom Shadows." Another kickass effort from a band whose music commands attention. Highly recommended. TOP PICK.

High Watt Electrocutions - The Bermuda Triangle (Limited edition CD-R, Progressive)
The third full-length release from Canada's High Watt Electrocutions. You have to love it when an artist and/or band understands where their music fits in the big scheme of things. The press release states that the tracks on The Bermuda Triangle are like "those weird, ethereal and tribal instrumental songs on some of your favorite classic rock albums...the interesting ones that didn't fit in on there at all..." That is an excellent way of summing up the sound of the songs on this album. Instead of taking the direct route to success, the folks in this band seem to be entering through the back door with little regard for money or fame. These subtle and peculiar instrumentals are hard to pinpoint and describe. Also noted on the press release are some artists these folks are apparently into...which gives a good indication of what the songs sound like: Love/Arthur Lee, Spiritualized, Spacemen 3, Pink Floyd, Dirty Three, and My Bloody Valentine. Peculiar and strangely compelling music that demands to be played over and over and over again...
Tommy James & The Shondells - Live And On Fire (CD + DVD, Angel Air, Pop/bubblegum)
An interesting double disc set that we approached with serious hesitation. Being huge, huge fans of Tommy James & The Shondells from way back when we have always avoided hearing his newer recordings and seeing his "best of" concerts because we were convinced that we would be very disappointed and let down. Live And On Fire has changed all of that forever. The first disc in this set is a CD featuring James' 2006 album Hold The Fire which was the first album of new material he had released since the 1990s. The album certainly surprised us because it finds James and his pals presenting some very fine hummable commercial pop. And for the most part he isn't really retreading the past, except for a new recording of the hit "Sweet Cherry Wine" which is quite different from the original. Because we have always loved James' hits from the 1960s and 1970s we were actually afraid to watch the DVD, fearing that it would destroy our memories of the man in his prime. But as we watched we were quickly and surely blown away by James and his bandmates. Best Of-Live At The Bitter End was filmed in 2000 in New York...and it is absolutely essential for anyone who ever loved Tommy James. Instead of coming across like an old fart rehashing crap in order to make a buck or reclaim past glories, James and his bandmates present the hits with such genuine zest and enthusiasm that in many cases these new live versions are actually better than the original recordings (!). So okay...Tommy did actually cheat by overdubbing his vocals...but considering how great these tracks sound it doesn't matter in the least. An added bonus is a lengthy interview with James during which he comes across like an intelligent, friendly, articulate man who is driven first and foremost by the desire to please his fans. None of that phony schmony superstar crap going on here. And man oh man...he has some great stories to tell. This is a superb double disc set that we recommend without reservation. Interestingly, James is working on a Broadway show planned to debut in 2011 as well as a motion picture slated for release in 2012 based on his book Me, The Mob, and the Music. In a world full of has beens who are better off being has beens...Tommy James remains refreshingly genuine and totally real. TOP PICK.

Jazz Folk - Jazz In The Stone Age (CD, 1 Hr Music, Jazz)
Jazz Folk is the trio comprised of Peter Scherr (bass), Simon Barker (drums), and Matt McMahon (piano). The lead track on this album ("Corinna") reminds us very much of Booker T & The MGs...but the remaining tracks prove that these fellows are indeed serious musicians. Scherr, Barker, and McMahon play a brand of warm, friendly, keyboard-based instrumental music that is instantly warm and appealing. The music treads on that fine line that separates jazz from pop...interesting territory once chartered in the 1960s by babysue favorite Vince Guaraldi. Nothing but smooth satisfying cuts here...and all eight tracks hit the center of the target. Housed in a lovely cardboard sleeve that includes a cool booklet...the songs on Jazz In The Stone Age are as solid as a rock.
Sharron Kraus - The Woody Nightshade (CD, Strange Attractors Audio House, Progressive)
Great Britain's Sharron Kraus is quickly making a name for herself out there in the world of music...mainly because she makes music that doesn't really sound much like anyone else. To try and describe her music...Sharron has a sound that is something like a modern folk cross between Dagmar (Henry Cow) and Maddy Prior (Steeleye Span)...without sounding very much like either. She writes haunting, peculiar, slightly eerie folk compositions that are slightly ghostly and delicate. Her voice is strange...but strange in a very subtle kinda way. The Woody Nightshade is deceptively soft and moody...with a peculiar sense of tension threaded in for good measure. If you're looking for easy predictable pop you won't find it here. Kraus makes music that is strangely intelligent and simultaneously thought provoking. Ten reflective cuts here including "Two Brothers," "Evergreen Sisters," "Rejoice In Love," and "Traveler Between the Worlds." Oddly reminiscent of progressive British artists from the 1970s with a definite footing in the twenty first century. Top pick.

Listen Like Thieves - Mediations Between You And I (Independently released CD, Pop)
Listen Like Thieves is the band created by Peter Rodocker. This young guy's music is going places fast. He's already had songs on MTV's Road Rules, CMT's Unstable, and CTV's Degrassi: The Next Generation. After spinning Mediations Between You And I a few times it's easy to see why so many folks are interested in Rodocker's music. He writes and plays very accessible and melodic modern pop that can easily be understood and appreciated by the average listener. There is no attempt to be artsy and clever or to expand the boundaries of music here. Peter seems intent upon delivering direct music that can be appreciated by the average listener...and in his quest he's damn good at delivering the goods. Twelve smooth polished tracks here including "Broken Parts," "Red Roads," "Fragile," and "Stay Away."
Man Ray - Summer 88 (CD, Hacienda / 24 Hour Service Station, Pop)
This is the first album to be released on Peter Hook's new Hacienda label. Man Ray is the duo of Hook and Phil Murphy. Summer 88 is, as the title suggests, a trip back in time utilizing the sounds and ideas from early trance/acid house music. There's a definite retrospective sound to these cuts...but because they were recorded using modern equipment the sound is much thicker and bigger. This disc clocks in at exactly thirty minutes and features five cool trippy cuts. Our favorites include "We're On It," "Making Ways (Phil de Gap remix)," and "Ways of Making Music (instrumental)." A fine start from what will undoubtedly be an important music label in the coming years...
Andrea Marutti / Fausto Balbo - Detrimental Dialogue (Italian import CD, Boring Machines, Experimental)
An intriguing collaboration created by Italian experimental artists Andrea Marutti and Fausto Balbo. The folks at Italy's Boring Machines label already had our attention because of some of the odd, obtuse releases they've been sending our way. Detrimental Dialogue is certainly the strangest and least commercial album we've heard on this peculiar small label. Marutti and Balbo don't make music that fits into any traditional format. The compositions on this album aren't necessarily musical or melodic...they're more like experiments with sound and technology. The album is presented in four lengthy sections: "Winter," "Indulge Me," "Set-Back," and "Troubled Elephant." Strangely different and decidedly otherworldly...this album will most likely only appeal to a very select and eclectic group of listeners. Features great artwork reminiscent of some of the more elusive underground U.S. comic artists in the 1990s. We love it. Top pick.

Mark McKay - Dakota Dust (Independently released CD, Pop)
Good solid Americana pop/rock without filler or unnecessary ingredients. Maryland's Mark McKay is playing it straight...presenting instantly likable pop/rock that the average listener should be able to relate to. Some of the artists whose songs McKay has covered in the past give a good indication of where he's coming from: Uncle Tupelo, Michael Nesmith, and John Fogerty. Dakota Dust features the kind of catchy toe-tapping solid rockers that should please just about anyone who likes good hummable pop. McKay has been doing a good bit of touring lately which may explain why he and his band have such a tight and solid sound. At the heart of these tunes are really cool lead vocals. Mark has an incredibly inviting masculine voice that really makes these tunes snap. Our favorite cuts include "The Devil's in the Voodoo," "Shimmer," "Hold Me Down," and "Sick and Tired."
Mirrors 2 - Original Motion Picture Soundtrack: Music Composed by Frederik Wiedmann (CD, La-La Land, Soundtrack)
The original Mirrors film was very well received...so now we have Mirrors 2. The basic idea is that a woman was murdered in front of a mirror (which is a portal to the world of the undead) and now her spirit lives on in order to murder others. Sounds fun, huh? In the sequel a man recovering from a traumatic accident gets a job as a security guard and begins seeing the murdered woman in one of the store's mirrors. And that's when things get ugly. This soundtrack features music composed by Frederik Wiedmann who has previously composed music for the films The Hills Run Red and Return To House On Haunted Hill. As you might expect, this music is filled with tension...plenty of tension...and there are even voices who "sing" along with the orchestra at times to give the effect of the murdered girl calling from beyond. This is a spooky soundtrack indeed...with all kinds of intense and peculiar sounds giving the listener a feeling of unease. A whopping 26 tracks here including "Kayla," "Keller Returns," "Car Crash," and "It's Over." Weird and strangely disturbing...
Mark Moldre - The Waiting Room (CD, Yellow Moon, Pop)
It is simultaneously interesting and depressing to hear commercial music from countries other than the United States. Interesting because it sheds light on what the average person in another part of the world might be buying and listening to. But depressing because it is always a chilling reminder of just how bad commercial music in the United States is. At one point in time a credible artist just might slip through the cracks and have a hit here. But no more. These days the music charts in our country contains nothing but crap. This is the debut full-length release from Australia's Mark Moldre. The album is, in many ways, a throwback to the sound of singer/songwriters from the 1970s and 1980s. That being said, the songs actually sound something like a more soft and soothing cross between Eels and The Flaming Lips (?!)...except much more smooth and accessible than either one. Created using traditional instruments, the tracks on this album have a nice classic sound that should appeal to just about anyone. Because these songs are resonant and intelligent...they will most certainly not be successful in the U.S. And that is, in many ways, a major compliment...
Mommyheads - Finest Specimens (CD, Dromedary, Pop)
Even though we've heard the occasional song here and there from The Mommyheads over the years we must admit that the band's output has, by and large, escaped us for some reason. Accordingly, Finest Specimens is probably just what the doctor ordered for us...a nice, neat, clean, single disc retrospective of the band's career up to this point. The band was most prolific from the late 1980s to 1998 at which point they disbanded...and then decided to only get together occasionally to tour and record when the mood hit. There's a lot to digest here...21 tracks that clock in at over 71 minutes (!). We've only spun this disc a couple of times thus far...but these guys' moody, peculiar, underground pop is most certainly intriguing and interesting. Finest Specimens features songs from the band's previous albums as well as unreleased live cuts. Cool stuff.
MonotypeRec (Polish record label, Experimental / progressive)
We received a bunch of releases from Poland's Monotype Records label...and we are rather blown away by it all. We did not have enough time to review each release individually, so we opted to do an overview of the label at this point in time so that you will hopefully visit the web site and get turned onto some truly peculiar stuff. The folks at Monotype release eclectic experimental music that borders on modern classical at times. The artists make music to create moods rather than concern themselves with melodies and traditional arrangements. Z'ev and Jason Kahn's Intervals is a truly peculiar album that sounds something like the soundtrack to a horror film. The album is divided into two lengthy sections, both full of all kinds of bizarre and spooky sounds. Intriguing stuff. Petla Bohumina's Neurobot is a bit more abrasive and harsh...but every bit as non-musical. Some of the sounds on this five track album remind us of what you might hear in a factory setting. Michael Vorfeld's Flugangst is a rather sparse album that combines industrial sounds with organic found noises. Some of this music is downright scary...particular the wildly inventive "Parabel." Housed in a beautiful green and pink sleeve with roses and leaves, Mekanik Kommando's Shadow of a Rose is probably the most musical of the releases we received...although it definitely still belongs in the experimental territory. Kommando uses traditional and electronic instruments to create a strange dreamy world in which anything is possible. This is most definitely our favorite Monotype release because it easily stands up to many repeated spins. The fifth and final album is from an artist called Brasil & The Gallowbrothers Band (In The Rain, In The Noise). The album features analog and digital sounds...some vocals...and plenty of synthesizer sounds that are reminiscent of the 1980s and 1990s. These strange and unpredictable albums are proof that there is some extremely wild music being produced in Poland these days...although most folks are probably so bombarded by artists from North America, Europe, and Japan that they aren't even aware of it. Do yourself a favor and visit the Monotype web site...and get turned onto the strange undercurrents of Polish music in 2010. Totally cool stuff. All of these are Top Picks...

North Lakes - Cobra (Independently released CD, Pop)
Good solid direct pop/rock from Prince Edward Island's North Lakes. The band is comprised of Nathan Gill, Gillian Arsenault, Mike Carver, Chris Francis, and Chris Robison. Cobra is the band's debut full-length release. The songs were recorded using mainly traditional instruments and teeter on that fine line that separates commercial music from the underground. The songs on this album could easily appeal to a wide cross section of listeners but they don't have that canned commercial sound that ruins so many potentially successful up-and-coming artists. Nice solid tunes here...groovy guitars...and rock solid rhythms. Our favorite tracks include "Bravado," "Split the Money," and "The Gutter."

Oceansize - Self Preserved While the Bodies Float Up (CD, Superball Music, Progressive rock)
Classy progressive rock from Manchester, England's Oceansize. The guys in this band are becoming increasingly popular in their home country. Not surprising since they marry the sound and feel of modern polished pop with the ideas of progressive music from the mid to late 1970s (both genres tend to be very popular nowadays in 2010). Self Preserved While the Bodies Float Up has a nice thick intense sound fueled by articulate arrangements and a super tight rhythm section. Unlike other rock bands the guys in Oceansize offer a lot more than loud slices of chaotic noise. Even though they play with intensity, these guys always seem to make their melodies and ideas come across crystal clear. Some of the songs come across like modern pop...while others have a slightly orchestrated sound. Cool heady tracks include "Part Cardiac," "Ransoms," and "Superimposter."
The Parties - Coast Garde (CD, Rainbow Quartz, Pop)
Pure guitar pop from San Francisco, California's The Parties. These guys play melodic pop (with plenty of vocal harmonies) that is very similar to the sound of underground pop favorite Outrageous Cherry. The songs on Coast Garde are sprinkled with heavy doses of 1960s pop. The songs are light and breezy...and instantly familiar and catchy. Cool chiming guitars combine with direct propulsive rhythms to create a modern wall of pop sound that can't be ignored. This album is a pure feelgood experience from beginning to end. Clear, precise cuts include "Let's Call It Love," "The Target Smiles," and "When the Weekend's Over."
PAS - Pure Energy Output Sessions (CD, Experimental)
PAS stands for Post Abortion Stress...which is an experimental noise band based in Brooklyn, New York. The folks in this band compose and record music that fits somewhere in between the worlds of experimental music and modern classical. Instead of composing music based upon melodies, these folks' recordings are sound collages in which anything and everything is allowed to happen. Pure Energy Output Sessions will appeal to an esoteric, select listening audience...mainly those individuals who consider sound and noise to be music (we definitely feel that anything that can be recorded can be considered music). Odd soundscapes include "Angels," "Explanation Without Words," "Sadness of Happiness," and "Sunrise of the Dormant Mind."
The Pinx - Southern Tracks (Independently released vinyl EP, Rock)
More solid real rock from Atlanta, Georgia's The Pinx. We were impressed by these guys' last release that featured true hard rockin' tunes...and this vinyl EP should please the band's fans and bring in legions more. Southern Tracks finds the band sounding even tighter and more focused than they were on their debut release. This EP features seven kickass tracks of groovy ballsy rock with loud guitars and a vocalist that really drives the tunes home. Plenty of crashing drums, throbbing bass, and songs that instantly stick with you like glue. Anyone who ever loved the stoner rock movement of the 1990s will find a lot to groove on here. Definitely one of our favorite Atlanta bands of the twenty first century. These guys are the REAL thing. They started out with a big bang...and now they've quickly evolved into a well-oiled rock and roll machine. Top pick.

I pledge shit to the shit
Of the united shit.
And to the shit for which it shits,
One shit, under shit, indivisible...
With liberty and justice
For shit.
There are plenty of places like home...
There are plenty of places like home...
There are plenty of places like home...
There are plenty of places like home...
There are plenty of places like home...
There are plenty of places like home...
Resident Scout - My Greatest Sympathies (Independently released CD-R, Pop)
So many young artists and bands out there making music and releasing it before the music is polished and professional enough to warrant letting others listen. That's what we were thinking when we opened this package and noticed that My Greatest Sympathies was an album recently recorded by Hobey Kuhn (the young man who calls himself Resident Scout) while we was a senior in high school. But when the music started...we knew we were completely WRONG. This is an incredibly gripping and interesting album full of groovy loud pop/rock tunes with a difference. Instead of playing easy pop like every other high schooler on the planet, Hobey isn't afraid to rock out. And man oh man...you'd never believe this guy recorded this while he was still in high school. Yes, it really is that good. Kuhn wrote, recorded, mixed, played everything, and produced the album himself. This is as good or better than what we hear from many bands who have been writing and recording for years. If this is what he's capable of now...there's no telling what this guy will be coming up with in the future. Killer rock cuts include "Bring It Home," "Heal Me," "Exactly What You Need," and "Fading Into The Night." Recommended for fans of Nine Inch Nails and Husker Du. Plenty of great guitars on this one...and the vocals are exceptional. TOP PICK.

Rolling Stones - Ladies & Gentlemen...The Rolling Stones (DVD, Eagle Rock Entertainment, Film/live concert)
This is an important film/video for a variety of reasons...not the least of which was the hype that surrounded the film upon its original release in the 1970s. Ladies & Gentlemen was filmed in 1972 in Texas during the Rolling Stones' tour to support their recently released Exile On Main Street album. The footage represents the Stones at a precipice in their career. They had been incredible at times in the past...but were now quickly becoming a parody of themselves. And they seemed to be placing more and more of an emphasis on playing huge arenas than the music itself. As such, Ladies & Gentlemen effectively captures this band before their quick and steady decline. There are definitely some cool moments in this concert...but you can't help but get the feeling that the Stones were just trying way too hard to be entertaining. Some of the great songs included in this film are "Brown Sugar," "Bitch," "Tumbling Dice," "All Down The Line," and "Street Fighting Man." After Exile On Main Street the Stones might as well have quit recording altogether as they never really came up with anything substantial afterward (except for a few choice singles). An important look back at the band before they completely sold out...
Rosehill - White Lines and Stars (CD, Cypress Creek, Americana/pop)
The guys in Rosehill could very well be the next big thing in the world of country pop. White Lines and Stars is a super slick, super polished collection of modern Americana pop tunes delivered with spirit and skill...and almost every track on this album sounds like a potential hit. These folks have an uncanny knack for coming up with singalong pop songs...just the kind of thing that the public wants. The songs are resonant and strong...and the vocals delivered with style. Potential chart toppers include "West of Sunset," "Sunday," "Glass of Whiskey," and "Like We Knew It Would."
Scrambles of Earth - The Voyager Interstellar Record, Remixed by Extraterrestrials (CD, Seeland, Collage)
We're not going to even begin to try and get into the specifics of how this album came about. Suffice to say it may...or may not...have something to do with phonograph records that were launched into outer space in 1977 that were remixed by extraterrestrials. The press release certainly makes some far out claims...but what would you expect from those crazy folks at the Seeland label...? (heh heh heh...). So let's just state what this is...a sound collage of manipulated stuff from all over the place. This unusual album is an experiment...some would say a mostly non-musical experiment...in which the creators attempt to set a mood or tone. Hard to describe or compare something like this because it is so obviously off the wall (which was most certainly the intent in creating it). Folks into experimental stuff will probably enjoy this one. Folks wanting something more melodic or musical...will probably be annoyed and turned off. We always enjoy hearing what the folks at Seeland are up to. You just never know what they'll come up with next (!?!). Beautifully packaged in a digipak sleeve that includes a very curious booklet...
Second Story Man - Screaming Secrets (CD, Noise Pollution, Pop/rock)
If The B-52s were a power pop band with loud guitars...they might something like Louisville, Kentucky's Second Story Man. The folks in this band have been around for about eleven years now and during that time they've pretty much remained intact...the only change being that they switched bass players in 2004. Screaming Secrets is the band's third full-length release. Though the band has been around awhile their music still sounds fresh and exciting. The songs are strong and very melodic...and the rhythms drive hard and heavy. Ten fun cuts here including "Want Within the Need," "Quietly," "The Mav," and "Bottom Line."
Every city is a
Shitty city.
Sleeping In The Aviary - Great Vacation (CD, Science of Sound, Pop)
Press releases, press releases. ho hum... At their worst they are tedious attempts to sell you on a band or an album with little or no creativity involved whatsoever. But occasionally a press release transcends being a mere press release...and actually gives interesting clues about the artist and/or music. The press release that accompanied Great Vacation definitely falls into the latter category. We were already smirking at some of the unusual quotes from band member Elliott Kozel...but when we read the names of this band's first two albums (Oh, This Old Thing? and Expensive Vomit in a Cheap Hotel) we started laughing out loud. We initially liked the sound of the tunes on Great Vacation...but it was the press release that made us think that it just might be interesting to pull out the lyric sheet and read along. And that is what ultimately won us over. Sleeping In The Aviary is a wonderfully creative band that presents thoughts and ideas from a different perspective. The songs sound something like Betty Boop channeled through twenty-first century indie pop...but that only gives a slight indication of the overall sound. The more we spin this album...the more resilient and unique the songs sound. Killer cuts include "Y.M.C.A. (No, Not That One)," "You Don't Have To Drive," "Maria's Ghost," "Nothing" (a real standout cut), and "Axes Ground Looth Tooth." An easy and instant TOP PICK.

Our children's children
Will be ten times stupider
Than we are.
Tight Pants Syndrome - Fully Attractive (CD, Blip! Blap!, Pop)
Impossibly catchy music from St. Louis, Missouri's Tight Pants Syndrome. This band began in 2004 with the only permanent members being Brian McClelland and Tom Stephens (the remainder of the band is a revolving line-up depending on who wants to play when and where). The band began releasing singles, eventually compiling them (along with new material) onto their first full-length album (Singles) in 2007. The 2010 line-up includes Paul Bordeaux, Jenn Malzone, and Jeff Hess. The tunes on Fully Attractive remind us of a variety of artists...most notably The Association, The Beach Boys, Jonathan Richman (at times), and Fuzzy. These songs are so bright, optimistic, and happy that they will undoubtedly turn off many ultra cool snobs out there (which is a very good thing of course!). These folks' music has a wonderfully resonant vibe...and you can tell from listening to this album that the band members had a great time recording these cuts. Standout catchy tracks include "New Hit Record (Tammy)," "Get Outta My Haircut," "Telephone," "Breakin' Up With You's Been Great," "Waiting On A Signal," and "What Will I Do." Classic new pop for anyone who ever loved the sound of hit singles from the 1960s.
We are all just
Tiny insignificant nothings.
The birds in the sky are just
Tiny insignificant nothings.
Our computers and electronic devices are just
Tiny insignificant nothings.
Our laws and our governments are just
Tiny insignificant nothings.
Our thoughts and our feelings are just
Tiny insignificant nothings.
Tunabunny - Tunabunny (Vinyl LP, Happy Happy Birthday To Me, Pop/rock)
Wow...what a great name for a band. And, not surprisingly (considering the label it's on)...what great music. The folks in Athens, Georgia's Tunabunny are obviously having a great time making music. This self-titled album finds the band playing it loose and noisy as they present their smart and humorous underground pop/rock with a really cool 'who cares' attitude and sound. So many bands take their music way too seriously. That is obviously not the case here. These 15 tracks feature all kinds of crazy sounds...but underneath it all are some rock solid tunes that should please even the most jaded music fan. Not only are the songs smart and sassy...but the lyrics are way above par. Plenty of killer material here...but our favorite cuts include "Flowers On The Stage," "When We Go Out," "When I Fucked Up The Words," and "Vegetable Chemistry." These folks are having major big fun here...and it shows. TOP PICK.

David Vertesi - Cardiography (CD, FU:M, Pop)
Jesus Christ...this is such a great album..! Up to this point in time Canada's David Vertesi is best known as a member of the band Hey Ocean! (an act we unfortunately have not yet had the pleasure to hear). But after spinning Cardiography half a dozen times, our guess is that Vertesi will quickly carve out his own niche of fans because...this young guy writes incredibly effective and intelligent modern pop that sticks in your head like glue. If you're tired of too many modern throwaway artists whose music only holds up to a couple of spins then you will probably find David's music refreshingly sincere and genuine. The songs on this album are centered around love...which may make you yawn and think "yeah, yeah, that's a real novel idea." But it's the motivation behind the music that counts...and Vertesi is a man with the talent and genuine spirit to make it all work. He writes wonderfully resonant melodies...and has a subtle cool voice that makes these tunes turn magical. Yup, we can't think of enough good things to say about this one. Eleven wonderfully inventive cuts here including "Mountainside," "Broadcasting" (this one's particularly appealing), "Soft Skin," and "Hearts Don't Break, People Do." Highly recommended. An obvious Top Pick.

The Volebeats - The Volebeats (CD, Rainbow Quartz, Pop)
This is the first album from The Volebeats since 2005...and it features tons of new material (over 67 minutes of music). The band recorded this self-titled album on an analog 8 track recorder in order to get the sound they were searching for. The album contains two covers (Gene Simmons' "See You Tonight" and The Kinks' "This Is Where I Belong") but the remainder of the songs are originals. The Volebeats have long been a favorite among underground pop fans...and this will no doubt solidify their place in history. The songs are presented simply without unnecessary layers of junk...putting vocal melodies first and foremost in the mix. Songs are what make the band, of course...and songs are what make this album such a cool and entertaining spin. There's so much great material here that it's hard to pick favorites...but tracks that initially push our buttons include "With You," "Things People Say," "The City That's Always Asleep," and "I'm Not Gonna Change My Mind." Exceptionally well-crafted free flowing classic guitar pop. Top pick.

Troy von Balthazar - How To Live On Nothing (CD, Third Side, Pop)
It took a few spins...but once this album sunk in it stuck. Troy von Balthazar's music is refreshingly simple and direct...and he comes up with some rather spectacular melodies on How To Live On Nothing (the title that really resonates with us because it describes our lifestyle). Some of the tracks on this album are presented using only the bare essentials...while others feature more full developed arrangements. No matter what approach he takes, however, Troy makes his points crystal clear. These songs come from the heart of a genuine young man who obviously loves composing, singing, and recording. There are so many phony artists in the twenty first century relying on nothing more than technology or the ability to dance. von Balthazar is the real thing...a man with integrity and original talent. Killer underground pop cuts include "Catt," "Happiness and Joy," "To A Girl With One Wing Gone," "In Limited Light," and "Dots and Hearts. An instant TOP PICK.

Johnny Warman - Walking Into Mirrors (CD, Angel Air, Pop)
Yet another interesting artifact unearthed...or should we say "given rebirth"...by the folks at Great Britain's Angel Air label. Walking Into Mirrors was originally released in 1981 on Elton John's Rocket Records label. Reaching the Top 20 in several countries (noticeably not including the United States), Johnny Warman seemed on the verge of major success. His music combined elements that remind us of a host of other artists including David Bowie, Gary Numan, Thomas Dolby, and even Duran Duran. This CD presents all of the original tracks (remastered, of course)...plus six bonus tracks. Some of the technology used in these recordings gives these songs a rather dated sound...but that is actually part of their appeal. If the stars had been aligned correctly, Warman would have ended up being a major celebrity. But after releasing his second album (From the Jungles to New Horizons) he fell back into obscurity...before picking up the pieces and continuing on. Warman continues playing at present with the bands The Mods and 4 Bills And A Ben.

Mark Witt - Leave It Alone (Independently released CD EP, Pop)
Nice solid, smooth underground pop from Chicago's Mark Witt. We don't usually review EPs...but when we do it means the music is way above average. Leave It Alone is a really cool little EP featuring six memorable tracks. Witt writes music that is surprisingly accessible and familiar sounding. His songs are basic guitar pop...but what makes them special are the exacting, substantial vocal melodies, sincere lyrics, and simple arrangements. This talented guy's off to a great start here with cool cuts like "Black Shadows," "No Regrets," and "Tin Tower."
Wonderflu - Lota Schwager (Independently released CD EP, Pop)
Don't know why but for some reason we've never been able to get sufficiently hooked up with underground pop bands in France. Accordingly, we were pleased as punch to receive this cool little mini album from the French band Wonderflu. The band is comprised of Greg (guitare, piano, chant), Santiago (guitare), Gael (batterie), and Gretch (basse). If you think you're going to be hearing anything like Serge Gainsbourg, think again...because the folks in Wonderflu have much more in common with underground pop bands in the United States and Great Britain. Lota Schwager features eight smart and highly melodic modern pop songs with a heavy emphasis on vocals and lyrics. The more we spin this one...the more we love it. Cool cuts include "Running Faster," "Realize," and "Calling Raoul." Totally cool stuff...
You won't live.
You won't die.
You won't
Anything.
A
A Cat Called Cricket - When leaves fall
A Clever Con - The robot ep
Active Child - Active Child
Ada Jane - Again...again
Trevor Alguire - Now before us
All Night Drug Prowling Wolves - Make it right
Almost Alice - Almost Alice
Alphanaut - Out of orbit
A M Conspiracy - A M Conspiracy
American Sixgun - Gypsy circus & the southern wind vol. I & II
anaROBIK - Operator's manual
And The Wiremen - And The Wiremen
Andyblue - Key to the highway
Michelle Anthony - Tornadeoeo
Anti-Social Music - Fracture: The music of Pat Muchmore
Apollo - Past present future|
James Apollo - 'Til your feet bleed
Apples and Apples - Blip
Mark David Ashworth - Bright is the ring of words
Astonishment - Banana sandwich
Athfest 2010 - Athfest 2010
Aviation Blondes - Edge of forever"
Jason Ayres - Chasing ghosts
B
Bachman & Turner - Bachman & Turner
Bad Bad Bad - Uppity
Roberto Badoglio - Re-evaluation time
Balance and Composure / Tigers Jaw - Split CD
Bambara - Dog ear days
Batusis - Batusis
Eric Bell - Lonely nights in london
Lisa Bell - Dancing on the moon
Gary Bennett - You are never nice to me
Sylvia Bennett - Smile
Big Daddy Love - To the mountain
Big Rock Candy Mountain - Big Rock Candy Mountain
Big Tree - Home (here_)
Bingo Puppies - Game dogs
M Bird - Over the bones
Bird Call - The animals know
Black - Sun in the day moon at nigyht
Black Swedes - Tempest
James Blackshaw - All is falling
Peter Block - Peter Block
Blow Up Hollywood - Take flight
Bolts - Play the music
BR and Timebomb - Time is now
Bramble Jam - Move your boots
Riobert Branch - Courage to be
Eric Brendo - Over the dunes and into the cave
British Lions - Live at the old waldorf, san francisco 1978
Brookhaven - When the chorus walks
Linda Brooks - The spaces in between
Reagan Browne - Daydrams in stereo
Bucket Boys - Killing club
Bullet - The entrance to hell
Bunky Dodo - Crap
Mitch Burger - Reactive
Matt Burke Band - Pretty close to very good
Busses - Busses
Buzzard Lope - Daybreak
David Byron Band - On the rocks
C
Roger Cairns and Gary Fukushima - The dream of olwen
Jeff Callahan - Empty swings
Suzy Callahan - Big helpless sleep
Kate Cameron - Conviction
Campaign - It likes to party
Campbells - The inside of our there
Camp Rock 2 - The final jam
Captain Zapped - Captain Zapped
Jerry Castle - Don't even ask
Cavemen Go - New lives
Corrin Campbell - Game night
Conchita Campos - No one really knows
Canning Is Easy - No food for mama
Jerry Castle - Don't even ask
Castle Oldchair / Kid Primitive Family - Newborn slime / White light
Cave Syndrome - Transient songs
Celadore - Distance is a gun
Championship - Moving at the speed of darkness
Chapin Sisters - Two
Corinne Chapman - Dirty pretty things
Chemical Distance - The pain and the progress
Margaret Cho - Cho dependent
David Christensen - Tribute volume one
Cinnamon Band - All dressed
Claps - New science
Tigger Clarkson - The balance EP
Jen Cleary - Back to the wheel
Barry Cleveland - Hologramatron
Coal Porters - Durango
Cold River Lady - Better late than never
Jon Coleman - Make it fast
Collen and Paul - Colleen and Paul
Consortium - 13th hour
Anna Coogan - The nocturnal among us
Ryan Cook - Peaks & valleys
Copernicus - Nothing exists
Crystal City - Crystal City
Shannon Curfman - What you're getting into
Nick Curran and the Lowlifes - Reform school girl
Cursed Arrows - Telepathic high five
Cuzzle - Drank it up
D
Dairy Cow - Dairy flowers
Dandy Warhols - The capitol years: 1995-2007
Dangermaker - Dangermaker
Dan Le Sac vs Scroobius Pip - The logic of chance
Darklight Corporation - Darklight Corporation
Henry Darragh - Tell her for me
Glenton Davis - Are you ready
Marc Davis - eye.sea.land
Tanya Davis - Clocks and hearts keep going
Death of Paris - Death of Paris
Shaun Degraff - Grey area
Delhi 2 Dublin - Planet electric
Grant Dermody - Lay down my burden
Andy De Rosa & Electric Mojo - Unscathed
Details - The original mark EP
Shaky DeVille - Shaky DeVille
Dexter Freebish - Shine on
Frank DiBussolo - Average white cats
Diet Kong - Beautiful black out
Dig Jelly - Predicate
Dios - We are Dios
Doc Weiss Band - Different point of view
Brian Dolzani- Brian Dolzani
Doobie Brothers - World gone crazy
Dane Drewis - Rock & soul
Dual Rhythm - Big band
Dubmarine - Chip
Duc'n It Easy - October
William Duke - The sunrise and the night
Dumb Muzzle - Fill 'er down
E
Eastern Conference Champions - Santa fe
Easy Don't It - Plaza ski visit
Eat Muffy - Dori
Early Morning Dunk - Trinkets
Echo Orbiter - Euphonic montage
Efren - Always been a bleeder
Electric Grandmother - Listening party
Elephant Stone - The glass box EP
Esquela - The owl has landed
Eux Autres - Broken bow
Ezzer - Tame dreamer
F
5North - Crooked hill road
40 Watt Hype - Push
Faan - Naafer
Fae - No more no more
Gus Fafalios - Night fishing
Falling Still - May all magic guide and change you
Faravelliratti - Lieu
Matt Farr - Matt Farr
Father Murphy - No room for the weak
Brutus Faust - Vengeance is mine
Feldikin - Small songs about us
Fernandez & Wright - Unsung
Fiery Blue - Fiery Blue
Fight the Quiet - Let me in
Filthybird - Songs for other people
Fjord Rowboat - Under cover of brightness
Floating Opera - Pony up a go-go
Flynnville Train - Redemption
Foghat - Not live at the BBC
Fond of Tigers - Continent & western
Josephine Foster & The Victor Herrero Band - Anda jaleo
Betsy Franck and the Bareknuckle Band - Still waiting
Jenn Franklin - Girl invisible
Fred Fried and Core - Core 3.0
Free3ass - Two worlds collide EP
Friday Night Lights - Original television soundtrack vol. 2
Fugitives - Eccentrically we love
Fun - New 13
Funky Knights - Funky Knights
G
Matthew Gair - And she whispered i told you so...
Peter Gach - Fresh piano
Galleon - In stereo
Jackson Garrett - Speechless
Matt Garrison - Familiar places
General Bye Bye - Girouette
Ghostbeard - Stochascticity
Giant Sand - Blurry blue mountain
Michael William Gilbert - I can see from here
Gills and Wings - EP
Dave Gleason - Turn and fade
Glenious Inner Planet - Glenious Inner Planet
Jen Gloeckner - Mouth of mars
Goodchild Badchild - Goodchild Badchild
Good Ship - A harbour fair
Good Ship - Avast! wretched sea
Goonies Never Say Die - In a forest without trees
Gospel Claus - C-L-A-W-S
Gospel Gossip - Drift EP
B.D. Gottfried - The warden's picnic
Chris Graham Trio - After-birth of cool
Graze - Give/sell
Great Big Sea - Safe upon the shore
Ken Greves - The face of my love
Gummer - Now about the gum
Matt Gunston - Friday night of the broken man
H
Hamacide - Mighty little machine
Laura Harrison - Now...here
Ashbrook Haynes - Not so fast
HB3 - Studies for traps and piccolo
Heart - Red velvet car
Hearts and Minutes - Hearts and Minutes
Kris Heaton Blues Band - R-ME strong
Heligoats - Goodness gracious
Here Come The Birds - Here Come The Birds
Here Come The Birds - Cigarettes
Hetty Black - Animal spirits
His Name Was Iron - Chariots for hire
Hogs In Dandyland - Across a miracle
Lucky Holloway - Up the highway
Ellen Honert - Hummingville
Honeychild - Nearer the earth
Horse Opera - Sounds of the desert
Hospital Garden - Hospital Garden
Hotel St. George - City boy lemon
Household Names - Stories, no names
Hulon - First impressions
Hunters & Runners - Of classic renown
Hunters, Run! - Life of crime / Oh my ageless brother
Hussys - Tokyo elephant brothers
I
Ian - Tax pump
Ill Ease / Lazer Crust - A double edged sword reversed
Illimanjaro - Boiling point
Imanda Lake - Seesamseesam
Indescent - 25 steps b/w silver machine
Irky Strip - Taw taw
Iron Kim Style - Iron Kim Style
Iron Thrones - The wretched sun
It Kills - It Kills
Yuko Ito - Mania de voce
Izztunk - Brintjl
J
Robert James with The Unaccountable Frenzy - st
Suzanne Jamieson - A sun-up sky
Jammies - East west west
Jack Jeffery - Passage to agadir
Darryl Jenifer - In search of black judas
Howard Jennings - Ready to listen
Jesus Rehab - The highest highes and the lowest lows
Jezebels - Dark storm
JFA - Speed of sound
Joie de vivre - The north end
Vicky Juma - Lovers or friends
Sarah June - In black robes
Junk For Junkies - Jam on the toaster
Junkyard Empire - Rebellion politik
Jupe Jupe - Invaders
K
Shunda K - Here i am to save the world
K and K - Picky picky
Kadman - These old bones
Ameet Kamath - Greasy rails
Kenny & Leah - April in Paris
Ihsaan Khatim - Ihsaan Khatim
Will Kimbrough - Wings
Kitsune - Ponystep
Will Knox - The matador and the acrobat
Annie Kozuch - Here with you
Gerald Krampl - Lighthouse
Kung Fung - Lousy mercy
L
Lab Coast - Extra happy ghost
La Chansons - King and queen of the dance floor
Lachi - Lachi
Lady K and the Kings of Swing featuring Dale Head - Live at Blackhawk
Denise La Grassa - April dreams
Laneous & The Family Yah - I am dog
Richard Laviolette and the Oil Spills - All of your raw materials
Lambs Loaf - Loafer's paradise
Gianna Lauren - Some move closer, some move on
Ellie Lawson - Lost songs
Lawrence Lebo - Don't call her larry
Legendary Pink Dots - Seconds late for the brighton line
Dave LeMieux and House of Soul - Jazz shaped: live at the soiled dove
Leverage - Soundtrack from the original television series
Le Vice - Le Vice
Leslie Lewis - Keeper of the flame
Lille - Lille
L'illon - Warrior angel
Craig Lincoln - Cats and dogs
Linkin Park - A thousand suns
Lions Rampant - It's fun to do bad things
Living Proof - Feel good music
Lloyd Dobler Effect - A mute reminder
Locals - Salt
Locksmiths - Full count
Loden Buggy - Loden Buggy
Loomis Fargo Gang - Humans, nature, and human nature
Lovestorm - Great ocean
Lowell - The ten houses and the falling leaves
Lumpy's Dove - Howdy dover
M
Maaa Maaa Maaa - Meee Meee Meee
Jesse MacLeod - In between homes
Made In Iceland - 3
Magic Bullets - Magic Bullets
Magna Carta - Midnight blue: Live & let live
Craig Maher - Propel
Makaras Pen - Markaras Pen
Malenkky Slovos - Antiquambience
Joey Maltese - Night of the muse
Mamuthones - Sator
Manhattan Valley Ramblers - Ballads and barnburners
Mannish Boys - Shake for me
Marbin - Marbin
Marshall Law - Power game
Jakob Martin - Leave the light on
Lisa Maxwell - Return to jazz standards
Mayo Grout's Known Universe - Mayo Grout's Known Universe
Francis Mbappe - Peace is freedom
Gerry McAvoy - Can't win 'em all
Sean McCann - Lullabies for bloodshot eyes
Rick McGuire - Dust and tears
Brandon McHose - Token
Shawn David McMiller - Dead friends
John McVey - Unpredictable
Mean Mary - Walk a little ways with me
Mehran - Angels of persepolis
Mel Flannery Trucking Co. - As it turns out
Melvin's Rockpile - Out to lunch
Memorials - Memorials
Laura Merrimen - Love letters for lonely hunters
Microtia - Spacemaker
H. E. Miller - Apocalyptic dreams
Kristine Mills - Bossanovafied
Milow The Girl - Days of power
John Milstead - Sides of the soul
Miriam's Well - Indians and clowns
Mississippi Painful - No recession
Modern Superstitions - All the things we've been told
Montana 1948 - Industry demo
Hannah Montana - Forever
Sergio Montoya - Black disco
Moonlit Sailor - So close to life
Moonshine Hooligans - Subterranean secrets
Joseph Patrick Moore - To africa with love
Morlocks - Play chess
Morning Of - The way i fell in
Morrow - Morrow
Steve Morse & Sarah Spencer - Angelfire
Ken Will Morton - True grit
Muy Cansado - Love & fear
My Glorious - Home is where the heart breaks
N
Naaa Naaa Naaa - Neee neee neee
Arthur Nasson - Echo garden
National Rifle - Vanity press
Timothy Nelson - The infidels
New 5 - Introducing
David Newbould & Friends - The long way home: Live from austin
New Heathens - Hello disaster
New Lou Reeds - Hit songs
Next Stop...Soweto - Township sounds from the golden age of mbaqanga
Nichelodeon - Come sta annie?
Nichelodeon - Il gioco del s'ilenzio
Nickodemus - Sun people
Night Driving In Small Towns - Serial killer
Nine Below Zero - Chilled / refrigerator
Nite Nite - How to touch the moon
Nobody Lives Forever - Cradle bay
NoMoreDolls - Another way of living
Notorious - Radio silence
O
Trisha O'Brien - Out of a dream
Old Wolf Thoughts - Funeral in the mirror
David Olney - Dutchman's curve
One World Revolution - Transitions
Joey Only - Transgression trail
Open Mike Eagle - Unapologetic art rap
Optimen - Fire fighters
Optimen - The out of money experience
Orange Velvets - Fuzz, beautiful fuzz
Willard Overstreet - Something to hold onto
P
Paa Paa - Tower of Paa Paa
Packway Handle Band - What are we gonna do now?
Steve Palmer Band - Apparition
Paperdoll - Ballad nerd pop
PaperSunFlower - Clouds
Jesse Payne - Nesting
Pecolia - Lots of little goodies
Guy Penrod - Breathe deep
Jana Peri - Ballerina of the bowery
Sam Peters - I am the river
Pierce The Veil - Selfish machines
Adrienne Pierce - Oh deer
Pistol Whip - Terminal
Plethora - Pinata protest
Point A to Point A - The reggie pittman-loren daniels quartet
Kristin Porter - By the light of the moon
Project Do Not Ask - Project Do Not Ask
Prospect - Talk EP
Public Good - A varied program of stereo dynamics for your wild nights alone
Public Good - No. 1
Public Symphony - Inspire
Pumpy Doo - Ramper squiredom
Push - A naive push to escapism...
Q
Quaaker - Quaaker
Quick And Easy Boys - Red light rabbit
Quick Before No - Harp #138
Quinn's Qui - Rilly rilly ucker
R
Raa - Lincoln's dumb
Rael's Floss - Rizznio
Rakehells - Please yourself or the devil in the flesh
Red Line Chemistry - Dying for a living
Amy Regan - Amy Regan
Remaindermen - Border states
Sean Renner - The blossoms of armageddon
Ricky Reilly - As many times as it takes
Ria - Ria
Will Richards - One more chance
D.B. Rielly - Love potions and snake oil
Rockabye Baby! - Lullaby renditions of Journey
Rockabye Baby! - Lullaby renditions of Elbis Presley
Rooms - Rooms
Rosabella - Rosabella
Frank Royster - Innocence is bliss
Rubettes - 21st century rock 'n' roll
Ruder Than You - Creation sounds
Running Kind - The girl for all the world
S
Harvie S - Cocolamus bridge
Sails - A head ful of stars
Sam & Ruby - The here and the now
Sandbox Rebel - Songs for friends, family and the times
Sand Snowman - Nostalgia ever after
Catarina Dos Santos - No balanco do mar
Scattergun - Life at fantasy lounge
Schleusolz - 10 movies
John Schneider - Happy life
Scraping For Change - Breaking the silence EP
Seaspin - Reverser EP
See Green - Violet
Self Animation - Self Animation
Seven That Spells - Future retro spasm
Sexy Accident - Now that she's gone
Shake Ups - Warm fuzzies
Shitty Friends - I'm sorry it might not have happened this way
Shoreline - Fake it 'til you make it
Russell K. Shores - LS 5
Shotgun Opera - Serial obsession
Tucson Simpson - Rainshine
Sol Skugga - Fairytales and lullabies
Bill Slater - That's crazy talk!
Small White - Career
Smirnov - Privet earth!
Kathryn Smith - With every breath i take
Seon Smith - He's coming again
Snake! Snake! Snakes! - Snake! Snake! Snakes!
Society of Composers, Inc. - Mosaic
Soft Reeds - Are bastards
Sojourners - Sojourners
Solar Temple Suicides - Sentinels of the heliosphere
Sonarpilot - Mothership
Sool - A touch of sool
Sorry No Ferrari - Ternary
Soundtrack Without Film - Wrath's Fury by David Adrian
Sourpatch - Crushin'
Southern Rescue Trails - North elementary
Sparkydog & Friends - People of the world/red light
Chris Spedding - Just plug him in
Spin - Believe
Spoek Mathambo - Mshini Wam
Spouses of the Lovly - Gray hay
Stance - I left love behind a long time ago
Standard Fare - The noyelle beat
Startover - Survivor's guide
Static of the Gods - Knowledge machine
Stereo Freakout - If wishes were fishes...
Jack Stevens - High dirty & low
Samujel Stewart - The beginner EP
Stimulator - Lovelier in black
STNNNG - The smoke of my will
Greg Stomberg & Dan Susnara - The 2nd annual trips festival
Storys - Luck
Stray - Valhalla
Street & Babe Shadow - Street & Babe Shadow
Strength - Mind-reader
Strong Like Bear - Seekikng ghosts EP
Joey Stuckey - So far
Summer People - Good problems
Sunk Sunker - Town brim
Sunset Curse - Artificial heart
Supernatural - Original television soundtrack seasons 1-5
Roxy Swain - The spell of youth
Swallows - Clearskyrelapse
Sweet Jones - Le grande soiree
Sweet Nasty - Life on fire
Szuffer - Blanner topso
T
10 Ft. Ganja Plant - 10 deadly shots vol. 1
Thee Nosebleeds - Thee Nosebleeds
Kirsten Thien - Delicious
This Blue Heaven - Quicksandglass
This Harmony - Notturno
This Moment In Black History - Public square
This This - That that
Thornton - Had a sword
Tiny Little Blackouts - Idea of alice
Tired Pony - The place we ran from
Tireless Sedans - Score one for the underdog
Tohpati Ethnomission - Save the planet
Tommy & The High Pilots - American riviera
Carmen Tosca - Wind
Trench Party - Kitchen
Tres Tontos - Mikingmihrab
Tribal Machine - The orwellian night
Ben Trickey - Come on, hold on
Walter Trout - Common ground
Twisted Sister - Live at Wacken: The reunion
Tygers - Second album
Typical Miracle - What in the world?
U
Ultralust - Hero
Underminers - Heart part of your mind
Unraveling - Arcane hymns
Untied States - Instanta everything
U. O. Project - It's time for U
V
Robert Valente - Alive
Vanaprasta - Vanaprasta
Van Gobots - Guantanamo beach party
Various Artists - New music from San Diego
Various Artists - Heavy Rotation Records: Dorm sessions 7
Various Artists - Kohalik ja kohatu: Compilation of Estonian independent music
Various artists - Live at Knebworth
Various artists - Velvet Blue Music - 10 significant others
Various artists - Wish i'd kept a scrapbook: A tribute to Tullycraft
Various artists - Music for personality disorder
Vasoline Tuner - More religion more money more sex
The Villains - The Villains
Violent Kin - Velvet hideout
Viva - Rock & roll lover
VSQ - VSQ performs lady gaga
W
Wag - Returning traveler
Johnny Walker - Stuffed animal instincts
Walkfast - Rendition
Wallace - Playing With Fire
Richard Walters - The animal
Warning Light - Further on
Waves On Waves - Like an animal
Weep - Worn thin
When Summers Gone - December
White Lightning - ...asmidnight approaches/paradise
White Widow - Black heart
Whole Sky Monitor - Twisted little piggies
Wild Moccasins - Skin collision past
Kathryn Williams - Relations
Adam Wilson - West coast elegy
Dana Wilson - Nothin' good ever comes easy
Winebirds - Seance hill
Without a Face - The 1st album was better
Wonder Years - The upsides
Raymond Scott Woolson - Broken things mended...awake in the waiting fields...
Workhorse - III
Wrong Side of Dawn - Stay awake
X
XXX - RT3
X Sparks the Butt - Trocky puny
Y
Yaya and the Yaya - Toyotathon
Year of the Dragon - Blunt force karma
Yeller Bellies - Here to suffer
You Dirty Rats - 5 song E.P.
Young Sinclairs - We spoke our minds E.P.
Youth In Revolt - Original motion picture soundtrack
Z
Jennifer Zarine - Fresh made cuppa tea
James Zollar - Zollar systems
Zzebra - Zzebra/Panic
Zzz-Tamer - Yay for yowzer