About E-mails * babysue Store * Donate * Contact Info * babysue * LMNOP * dONW7 * Poetry * T-Shirts * Review Policies
June 2010 Comics, Poems, and Reviews by


aka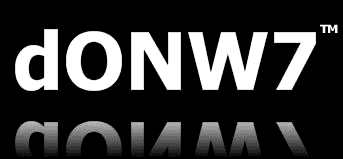 *Top Picks =
The negative barrage
Will keep them away.
Don't want fame.
Don't want it,
No way.
Autobiography of the San Francisco Bay Area - Part 1: San Francisco Plays Itself (Book + CD, SF Camerawork Publications)
This is an interesting package released by SF Camerawork in San Francisco, California..."a center for photography and related media." This is the first of two books shedding light on photographers documenting the cultural and physical landscape of the Bay area. Editor Chuck Mobley did an excellent job choosing the photographs. At the end of the book, each photographer is given space to explain their work. A great deal of time and energy obviously went into creating this package...the photographs are lovely as is the book itself. We particularly like the organic style cover. As a surprise bonus (?!), enclosed inside the back cover is the new album (III) by The Size Queens...one of our favorite bands from the area. Rather than being a mere freebie EP sort of thing...this is another important full-length release from this band. Clocking in at over 71 minutes (!), III presents more smart, funny, puzzling modern pop from these unique musicians. The Size Queens are becoming more and more polished over time...but they're losing absolutely none of their uniqueness in the process. Divided into three parts by three different versions of "The Alley Cat Song," the album is funny, reflective, and extremely intelligent. Once again, the lyrics are spectacular ("Some of you I would never remember if I saw you on the street even if you had your teeth..."). Throughout the album this band's odd views of the world come across loud and clear. Jeez...a cool book AND a cool album by one of our favorite bands...? How could this not be a Top Pick...???

Backseat Dreamer - The Colors Of Dreams, They're In You (CD, Stickfigure, Progressive pop)
Blippy bloopy analog electronic pop. Backseat Dreamer is Sean Neuse, a young fellow based in South Carolina who chooses to make music that has more in common with the 1980s than the twenty-first century. In some ways the tracks on this album remind us of Ronnie Martin's Joy Electric...but only slightly. Lots of compression here...making these recordings sound very thick and slightly dated (which is obviously on purpose). Eleven fun cuts here including "Moment In Time," "Real Inside You," "Hold Me Awake," and "Colors In The Night." A fun and upbeat experience...

Mark Bates - Down The Narrow (Independently released CD, Pop)
Yet another brilliant new up-and-coming young songwriter from Nashville, TN (the city seems to be bursting at the seams with underground pop/rock talent these days). Although this is his debut album, Mark Bates has already written no less than 200 songs...eleven of which ended up on this debut. The songs on Down The Narrow remind us in many ways of Neil Young's Harvest album. The songs are, for the most part, presented simply without unnecessary instrumentation and overdubs. Bates has a super smooth cool voice that really gives his music an extra kick. Melodies are at the heart of this man's music...and this album is chock full of solid melodies that will no doubt stand the test of time. Sincere Americana-inspired cuts include "Clean Through," "The Promised Land," "My Way Back Home," and "Death Sucks." Great driving music. An instant and easy TOP PICK...

The Bedroom Philosopher - Songs From the 86 Tram (CD, Nan & Pop, Experimental pop)
This is so...peculiar. If we hadn't been paying close attention we probably would have yanked this disc from our player without even bothering to digest the whole thing. A word of warning: On the first spin you might mistake this music for some bad independent release by someone with a speech impediment (!). Fortunately on the day this one hit our office suites we were paying attention...and we quickly found ourselves laughing our asses off at this man's bizarre style of music. The Bedroom Philosopher is Justin Heazlewood...a young man with a decidedly offbeat sense of humor. We are tempted to describe his music as "stream-of-consciousness mumbler pop" (because of the odd hard-to-understand lyrics)...but such a descriptive term doesn't easily encompass everything that's going on here. Instead of just pumping out tunes, Justin takes on a different character/persona for each track. And the results are strange and sometimes uncomfortable. The lyrics are INCREDIBLY insightful and hilarious. This guy's approach reminds us slightly of The Frogs at times...except he's much, much funnier. Heazlewood could ultimately end up being Australia's answer to Neil Innes. It's rare when we hear something so unique and different. Songs From the 86 Tram will end up being one of the most unique albums to be released in 2010. TOP PICK.

Maurizio Bianchi / M.B. - YNOHPMYS (CD, Tourette, Experimental/electronic)
Really strange electronic soundscapes with a difference. Maurizio Bianchi records moody electronic instrumentals that are very subtle and ultimately very, very hypnotic. Folks either love or hate this kinda music. We're particularly fond of experimental electronics...so this one was of immediate interest to us. Trying to describe the music is a difficult task. So to quote from the press release that accompanied the disc, the music is "...a seclusionist opera in which the microscopic sonic particles compress neurovegetative modulations for a symphonic photocoagulation." Confused yet? If not, spinning this album a few times will probably confound almost everyone. The louder you turn it up...the trippier and wilder it gets. Six heady and inventive tracks. Love it.

Birch Book - Volume III: A Hand Full of Days (CD, Little Somebody, Soft pop)
Extremely well recorded and conceived album. Birch Book is the quartet comprised of B'ee (songs, voice, guitars, piano, harmonica, sundry instruments), Pascal Humbert (bowed contrabass, electric bass guitar), Ron Walker (hammond organ, pedal steel guitar), and Subhadra (chorus). Volume III: A Hand Full of Days features a wealth of smart, intricate folky pop tunes presented simply and without unnecessary fanfare. The press release that accompanied this disc compared the music to Tim Buckley, Nick Drake, and Leonard Cohen (all of which apply in varying degrees)...but in our minds an even more appropriate reference point would be Roy Harper. B'ee's fluid guitar playing...as well as his vocals...occasionally sound extremely reminiscent of Harper when he was at his prime in the 1970s. Packaged in a beautiful cardboard sleeve that includes a lyric booklet. Very smooth and reflective...
Put a bird
On a bun
And eat it.
Richard Blake - Plays Midtown at Midnight (Independently released CD, Instrumental)
Although you might not know him by name, Richard Blake is a well-known master guitarist known to many in the Northeastern United States. Blake has spent the majority of his life playing lounges and clubs...and he has managed to make quite a name for himself over the years. One of the things that distinguishes Richard from other guitarists is that he is a purist. Instead of relying on effects, he plays it straight...forcing himself to rely on his pure talent to get his messages across (rather than the latest cool gadgets). This guy is good...damn good...as is evidenced by the wonderfully fluid playing on this album. Plays Midtown at Midnight presents eleven cool moody instrumentals that should please just about anyone who loves lounge music and/or subdued jazz. Classy cuts include "Lollipops and Roses," "Harlem Nocturne," and "Vaya Con Dios." Smooth and articulate.
Blood of Heroes - Blood of Heroes (Independently released CD, Industrial pop/rock)
Blood of Heroes is somewhat of an underground superstar group. In addition to others, the band features the talents of Justin Broadrick (Godflesh, Jesu), Bill Laswell, Submerged, Enduser, and vocalist Dr. Israel. This self-titled album reminds us a great deal of some of the more harsh industrial pop/rock acts in the United States in the 1990s (when the genre was really coming into its own). Harsh rhythm-driven tracks collide with metallic sounds and vocals drenched in effects. Slightly spooky at times...and ultimately somewhat surreal...
Bluetech - Love Songs To The Source (CD, Interchill, Electronic pop)
Bluetech is the Portland, Oregon-based duo comprised of Evan Bartholomew and Evan Marc. This lengthy album (clocking in at over 76 minutes) presents a wealth of modern technology driven electronic pop music with a difference. These folks have worked with a wild variety of different artists over the years...some of whom contributed to these recordings (including Katrina Blackstone and Dr. Israel). In some ways the tracks on this album remind us of some of the more inventive electronic pop artists from the 1990s...but the overall sound is much more modern and state-of-the-art. These tracks pulsate with energy and sound as smooth as top shelf cream cheese. Fourteen groovy tracks here including "Seed To Soil," "Waiting For Initiation," and "Escape."
Ryan Bourne - Supermodern World of Beauty (Independently released CD, Pop)
This CD opens up with a totally lovable track that we can't get enough of. The inviting pure pop sound of "Calling From Eternity" instantly recalls Pilot's "Magic" (one of the truly great hit singles from the 1970s). It's a soaring and absorbing song that you won't soon forget. From that point forward Calgary, Canada's Ryan Bourne proceeds to delve into all kinds of sounds and styles on this short disc (which clocks in at just over 33 minutes). When this guy hits the target he really hits it dead center. There are several tracks here that are absolutely perfect. Our favorite songs include "Serves You Right," "Plastic On My Pillow," and "Orange Skies." It'll be interesting to see where this guy heads with his next release. Supermodern World of Beauty is smart, unusual, and ultimately inventive...
Doug Burr - O Ye Devastator (CD, Velvet Blue Music, Pop)
Doug Burr is slowly but surely creating a very strong word-of-mouth buzz across the United States and beyond. O Ye Devastator is Burr's third full-length release...and its bound to be a hit with his fans. This guy's music isn't likely to blow you away on the first listen. Doug's songs are restrained and personal...and feature very airy organic arrangements using mainly traditional instruments. And man oh man...what a voice. This guy is blessed with one of those voices that just oozes with genuine sincerity. And the best part is...his vocals never sound rehearsed or forced. Devastator will no doubt end up on many "best of" lists for 2010. It's a great album chock full of songs that come straight from the heart. Housed in a beautiful tri-fold digipak sleeve. Eleven clear, real tracks here including "At The Public Dance," "Red, Red," and "High Blood and Long Evening Dresses." Top pick.

Careful - Oh, Light (CD, Sounds Super Recordings, Progressive pop)
Careful is Eric Lindley...a writer, composer, visual artist, robot builder, and musician. Oh, Light is Lindley's second full-length Careful album. It presents soft folky pop songs embedded with smart electronics and strange ambient sounds. The album is short...clocking in at just over 30 minutes in length. But in that short amount of time Eric presents thirteen songs that you won't soon forget. The songs are extremely subdued and sparse, slightly distant, and oddly personal in nature. To try and describe what these songs sound like...it reminds us of a cross between Hayden and Donovan...with a young Brian Eno dabbling around in the background. Unlike the average twenty-first century album...this music will still sound great decades from now. Cool classy cuts include "After Bonnie Beecher," "Scrappy," "Carnival," and "I Shot Smaller and Smaller Fruits On Her Head" (gotta love those song titles...). Top pick.

Mark Chesnutt - Outlaw (Advance CD, Saguaro Road, Country/pop)
This is somewhat of a tribute album as this time around country superstar Mark Chesnutt pays tribute to some of his favorite artists and songwriters who have influenced him along the way. Outlaw is an album of well-chosen cover tunes by artists including Billy Joe Shaver, Willie Nelson, Kris Kristofferson, Neil Young, David Allan Coe, Hank Williams Jr., and Guy Clark. Chesnutt does an excellent job of making each of these twelve songs his own...but particular standout tracks include "Black Rose," "Whiskey Bent and Hell Bound," "Are You Ready For The Country," and "Desperados Waiting For A Train." These recordings feature nice sparse arrangements and, of course, that super smooth voice that fans have come to know and love. This is another direct hit for Mark. He's currently touring in support of the album. Nice genuine country pop with soul.
Child Bite - The Living Breathing Organ Summer (CD, Joyful Noise Recordings, Progressive rock)
The folks at Indianapolis, Indiana's Joyful Noise Recordings continue unearthing some of the more peculiar, abstract, and adventurous bands currently treading around in the United States. Child Bite is yet another strong addition to the label's roster. We would be very surprised if the guys in this band haven't spent a good deal of time listening to Pere Ubu...because many of their tunes seem to bear a strong resemblance (particularly the vocals). The Living Breathing Organ Summer is a complex and somewhat harsh album...as the band's music is simultaneously intense, intelligent, and melodic. On the first listen it might be easy to mistake the songs on this album for mere hostile chaos...but closer inspection reveals plenty of strange nuances that make this disc stand up to many repeated spins. Cool herky jerky rockers include "Manacles," "Paws Perilous," "Mates In Torso," and "Flags of Vermilion."
Chris Connelly - How This Ends (CD, Lens, Progressive/experimental)
A decidedly unorthodox album from Chris Connelly. How This Ends is presented in two parts...with each being as peculiar as the other in many ways. This is album number twelve from Mr. Connelly. At least for the time being, Connelly seems to have thrown conventional songwriting out the window in favor of a more spontaneous and creative process. A wealth of guest artists lend their support here, including Izi Coonagh, Tania Bowers, James Marlon Magas, Gordon Sharp, Zak Boerger, Bill Rieflin, Brent Butzeit, Sanford Parker, and David Levine. Peculiar stuff...kinda like a sound college yet kinda like subtle jazzy experimentation. Hard to categorize or describe this one...it's just different...
Let's discuss how great
Diversity is while its
Devastating effects cause our
Country to crumble and
Decay.
Dragons Power Up! - Brace for the Bloom (CD, Guilt Ridden Pop, Rock)
Smart hard driving guitar-driven modern rock. St. Paul, Minnesota's Dragons Power Up! have a great overall sound that is sometimes harsh and sometimes complex and unpredictable. The songs are driven by great rhythms and wonderfully jagged electric guitars...and the vocals sound very much unlike what a twenty-first century vocalist should sound like (that is, of course, a major compliment). A word of caution...this is not easy music. If you want something you can easily swallow on the first listen this probably isn't the right pill for you. We had to spin Brace for the Bloom about a half dozen times before the songs began to sink in. But sink in they did...and we eventually found ourselves totally immersed in this band's cool and inviting universe. So many modern bands are carbon copies of one another That isn't the case here. The guys in Dragons Power Up! have their own sound and style...and over time these songs stick in your head. Kickass modern rockers include "House Fires," "Worm & Plow," "My Hands Are Strong," and "Orbit Dance." We love this shit. Top pick.

Ellery - This Isn't Over Yet (Independently released CD, Pop)
Ellery is the husband and wife duo comprised of Tasha Golden (lead vocals, piano, keyboards) and Justin Golden (backing vocals, acoustic guitar, electric guitar, bass). This Isn't Over Yet is a super smart collection of modern pop songs that feature intricate (and sometimes complex) arrangements and vocals that are always right on target. Since releasing their debut album in 2006 the Goldens have received a great deal of praise for their work. This album will no doubt please the fans and bring in legions more. Producer Malcolm Burn really managed to bring out the best of Tasha and Justin's talents. Lush, cool cuts include "Where It's Going," "Happy," "Lay Your Head Down," and "Ways To Go." The lyrics on this one are particularly poignant and real. Great stuff...
Michael Ellison - Invocation (CD, Innova Recordings, Progressive)
Although Michael Ellison is well known among folks in the more artsy music circles, most listeners are probably not familiar with his music...despite the fact that he has won numerous awards for his compositions over the years. Invocation is a mighty big dose of smart modern classical music. The album is divided into three parts. "String Quartet #2" features the incredible talents of the Borromea String Quartet (the piece is divided into seven separate segments). Beautiful, subtle, and mesmerizing stuff. "Invocation-Meditation-Allegro" features the very focused and intense flautist Helen Bledsoe. The album ends with "Elif," a really peculiar composition featuring the strange vocals of Kani Karaca. This is obviously totally eclectic stuff...so if you're looking for classical music that is predictable and easy to swallow you won't find it here. Hypnotic and slightly drifting... Top pick.

Everyone Everywhere - Everyone Everywhere (CD-R, Tiny Engines, Pop/rock)
Cool melodic pop with a hard edge. This is the debut album from the folks in Everyone Everywhere...and it's a keeper. These guys write and record smart guitar-driven modern pop chock full of smart guitar licks and interesting lyrics. The press release that accompanied this disc put the band in the same category as bands like The Promise Ring, Piebald, Superchunk, and Braid. If any of these are among your favorites there's a good chance you'll really dig the tracks on this self-titled album. Part of what we like about this band is that they don't have one single sound or style. Each track is kinda like a song unto itself...and the album as a whole doesn't easily fit into any one specific genre. Hip melodic driving cuts include "Tiny Planet," "Tiny Boat," "Blown Up Grown Up," and "I Feel Fine by Everyone Everywhere" (gotta love these guys' sense of humor)...

Farewell Drifters - Yellow Tag Mondays (CD, Heart Squeeze, Pop)
Smooth mid-tempo pop with subtle hints of bluegrass threaded into the mix. Nashville, Tennessee is a bustling musical community these days...and with the release of this--their national debut album--the guys in Farewell Drifters instantly become credible new contenders. The band is comprised of Zach Bevill (guitar, lead vocals), Josh Britt (mandolin), Clayton Britt (lead guitar), Dean Marold (bass), and Christian Sedelmyer (fiddle). Yellow Tag Mondays spills over the brim with intelligent songs that feature wonderfully catchy melodies, articulate arrangements, and sincerely genuine lyrics. Expect to see and hear a great deal more about these guys in the very near future...because they are most definitely on a road that quickly leads straight up. Nice reflective pop tracks include "Love We Left Behind," "Everyone Is Talking," "Old Friends," and "Somewhere Down the Road." A commercial and artistic success. TOP PICK.

All children will
Grow up to be
Just as disillusioned and lost
As their fathers.
Robin George - Crying Diamonds / Dangerous Music Live '85 (Double CD, Angel Air, Pop/rock)
We have learned to be skeptical when any artist is declared to be a guitar hero or a guitar god. But in the case of Britain's Robin George...the title is most certainly well deserved. For better or worse, George has mainly been known for his work supporting other artists...including (but not limited to) Robert Plant, David Byron, Phil Lynott, Ted Nugent, Pete Way, and Roy Wood. After hearing the tracks on this mind-blowing double CD reissue, we can't help but feel that it's a damn shame that Robin hasn't been more widely recognized for his solo recordings. This guy writes some great songs...and the guitar licks are, of course, top notch and totally tasty. In some ways, George reminds us Rick Derringer...but only slightly. These albums get the deluxe reissue treatment here...and each CD contains four bonus tracks. Crying Diamonds features many tracks that should have been monster hits...while Dangerous Music Live '85 features Robin and his band playing live in concert. An excellent introduction to George and his ultra-catchy accessible pop/rock. Not only can this guy play a mean guitar...but he's a helluva vocalist as well. Top pick.

Guggenheim Grotto - The Universe Is Laughing (CD, United For Opportunity, Pop)
This Dublin-based duo has come a long way in a short amount of time...impressing lots of folks all over the globe along the way (including us). We're pleased to report that The Universe Is Laughing may just be these guys' best full-length release yet. Guggenheim Grotto is Kevin May and Mick Lynch...two young fellows who write superb songs and present them with genuine style. Folks out there who insist that vinyl is preferable to CDs would have a hard time justifying such a position after hearing this album. The recordings on this CD have a nice warm organic depth that would stand head-to-head against any analog format. But it is the songs themselves that make this album such a wonderfully pleasant spin. Kevin and Mick write about topics that most folks should be able to relate to...and then present them using mostly traditional instruments. The lyrics are wonderfully heartfelt and interesting...and the vocals are absolutely out of this world. Fans of the duo will no doubt love this release. For newcomers...this is a great introduction to one of the best up-and-coming duos on the planet. Superb tracks include "Trust Me I'm A Thief" (wow...destined to be one of the best songs of 2010 for sure...), "Wings and Feathers," "Wisdom," and "Diamond." TOP PICK.

Brady Harris - Year of the Pig (Independently released CD, Pop)
The sixth full-length album from Brady Harris. Numerous writers/reviewers have already compared Brady's songs to The Beatles...which is appropriate, particularly since his vocals sometimes sound like John Lennon. Year of the Pig features twelve pure pop cuts including "Floating," "Stars Shine Bright," "Just Another Luv Song," and "Toluca Lake." We particularly like the nice simple arrangements that allow the listener to focus on the vocal melodies and lyrics...
Humpty Dumpty sat on a wall.
Humpty Dumpty sat on a wall.
That's all he ever did.
He just sat on a goddamn
Wall.
Intimate Stranger - Under (CD, Riot Club, Pop)
The second full-length release from Chile's Intimate Stranger. Under is an instantly likable collection of danceable modern pop/rock tunes with a difference. This band's overall sound is something like Bjork mixed with The Pretenders with a light touch of Martha and the Muffins added for good measure (?!). The melodies are contagious...and vocalist Tessie Spoljaric-Woodgate has an incredible voice that just oozes with genuine sincerity. The more we spin this album the better these songs sound. Cool credible modern pop tracks include "Moments," "Nighttime," "Held,""Shiny Tears," and "Gone and Buried." Top pick.

Jackyl - When Moonshine and Dynamite Collide (CD, Mighty Loud Entertainment / Fontana, Rock)
We love where these guys are coming from...mainly because they're almost the complete opposite of what the typical twenty-first century band is supposed to be. Instead of playing it clean and presenting socially conscious pop...they mainly seem concerned with just turning things up REALLY LOUD and rocking like HOLY HELL. There aren't enough bands on the planet these days taking such a direct approach. Of course every band has to have a gimmick...and these guys SURE HAVE GOT A GOOD ONE. During one song, vocalist Jesse James Dupree performs a solo...with a CHAINSAW. How cool is that??? Reminds us of the 1990s when underground bands were really were going off the deep end and doing everything in their power to push the boundaries of rock music and drive the normals CRAZY. So...as you might guess, When Moonshine and Dynamite Collide is a pure loud rock and roll album full of crashing rhythms, big guitars, and attitude-drenched vocals. Big, big, BIG sound here...and our guess is that these guys probably effectively duplicate this shit in a live setting. Hard masculine rockers include "Loads of Fun," "Shes Not A Drug," "Your Cocaine Ass," "Just Like A Negro," and "Full Throttle." Great bad boy rock with unbridled attitude. NEAT.
Sara Jackson-Holman - When You Dream (CD, Expunged, Pop)
Smart keyboard-driven modern pop from Oregon's Sara Jackson-Holman. The folks at Expunged Records have a real winner on their hands here. Ms. Jackson-Holman writes some wonderfully fresh and friendly tunes...and she has a cool resonant voice that really makes her music warm and inviting. Backing Sara on this album are Skyler Norwood, Nate Crocket, Jules Radkins, Jack Norwood, and Victor Paul Nash. In an age of throwaway pop, these songs come across like a cool blast of genuine sincerity. Our favorite cuts include "Come Back To Me," "Cellophane," "Maybe Something's Wrong," and "Train Ride."

Bruce Joyner and the Reconstruction - Elements (Independently released CD-R, Haunted Lake, Pop/rock)
Bruce Joyner and the Reconstruction have a real winner on their hands here. Produced by Don Fleming and Jimmy Guthrie, this album captures these guys at their best. In addition to Joyner, the band includes Tom Byars (guitar), Will Byars (bass), and Ryan Butler (drums)...all of whom are part of the songwriting process. Elements finds the band playing with infectious energy...and Joyner's vocals sound as focused and cool as ever. We can hear influences that range all the way from the 1960s right on through to the present. These fellows' music might best be described as underground garage pop/rock with a swampy/spooky kinda feel (?!). Killer tracks include "Invisible Smile," "Swamp Fox Foxy," "Trees," "Mr. Free," and "Hard Machine." Note that the band is playing live in support of the album. Our guess is that...after hearing this...they're probably bringing the house down wherever they play. Cool gripping stuff that sounds real. Top pick.

Judge Jackson - Drive (CD, Curtis-Joe, Rock)
Nice juicy big ballsy rock music with attitude. The guys in Judge Jackson are heavily influenced by pop/metal bands from the 1970s and 1980s...but the amped up fuzzy guitars have much more in common with stoner rock bands from the 1990s. These guys are tight...and they play classy/classic rock that is surprisingly accessible and ultimately very very catchy. Underground snobs may hate the direction these folks are taking with their music...but here in the plush babysue office suites we can't help but dig these guys' loud raunchy pop. Cool catchy cuts include "Head Over Heels," "Drive," "Me Then You," and "Meant To Be." Neat rockin' stuff...
K11 (Pietro Riparbelli) & Philippe Petit - The Haunting Triptych (CD, Boring Machines, Electronic/experimental)
A bizarre collaboration between two of our favorite modern electronic artists...Pietro Riparbelli and Philippe Petit. This music is not for everyone, nor does it try to be. Riparbelli and Petit use instruments and electronics to evoke moods and feelings rather than play specific melodies (many folks might not even consider The Haunting Triptych to be musical at all because of the lack of melody). This album sounds something like the soundtrack to being on another planet. The sounds are foreign, strange, and hypnotic...rather dronish in some ways but with constantly evolving sounds and themes. The album is divided into three chapters...all of which are weird and otherworldly. You either love this kinda stuff or you don't. The more we hear from these fellows...the more impressed we are. Wildly inventive. TOP PICK.

Kings of Convenience - Declaration of Dependence (CD, Astralwerks, Soft pop)
Hilariously-titled new album from the Norwegian duo comprised of Erlend Oye and Elrik Gambek Boe. Declaration of Dependence features the kind of soft, introspective folky pop that the pair are known for. While basically soft pop, the songs incorporate various elements from folk and even Brazilian music into the spectrum. Instead of overdubbing everything to death (which is, of course, the norm these days), Erlend and Elrik opted instead to leave these songs stark and simple...which allows the listener to concentrate on the vocal melodies and lyrics. Considering how out-of-place these guys' songs sound in today's marketplace...we can't help but be perplexed by how much support they are receiving. That's a great thing, of course...just confusing. After all, how many other successful modern artists write and record songs that sound very much like lesser-known album cuts by super cool 1960s hippy/folk pop icon Donovan...(!?!). Captivating classy tracks include "Mrs. Cold," "Rule My World," "Riot On An Empty Street," and "Scars On Land." Includes lyric booklet. Top pick.

Laugh at our leaders.
Our stupid, stupid leaders.
Laugh at our stupid, stupid
Leaders.

Life and nature,
Shitty like you.
Life and nature...
Shitty like you.
The Literary Greats - Ocean, Meet The Valley (Independently released CD, Pop)
Here in 2010 we are truly living in the age of excess. There is so much stuff out there in the world that it is virtually impossible to be bored anymore. Everywhere you go there are movies, bands, games...so much stuff that you could never ever take it all in. As a consumer, that's the fortunate part. But for the artists...there are some negative consequences. The biggest drawback to so many bands releasing albums...is that there are so many people creating music there just aren't enough consumers to support it. And that's probably why so many bands resort to gimmicks and dumb clothing and make up in order to set themselves apart and gain attention. But that means that folks who are simply making great music tend to get lost in the shuffle. Case in point are the guys in The Literary Greats. They look just like average guys...and they're not hopping on any hipster ships recording the coolest sounding cuts of the week. Instead, these are just five talented guys who happen to have some great songs. And we get the impression they're playing music for all the right reasons. You can't go wrong with this album...all ten tracks pretty much hit the target. Cool melodic songs include "That Mountain Yonder," "Happens Every Time," and "Hill Country Queen." Quality music played with integrity and style. Judging by the band's video on their web page we'd guess they're a hit live...
Maple Mars - Galaxyland (CD, Kool Kat Musik, Pop)
Cool, totally catchy modern guitar pop. Maple Mars is the band spearheaded by Rick Hromadka...a fellow with a genuinely cool knack for turning a tune. The press release that accompanied this disc compared the music to Pink Floyd, Cheap Trick, Jellyfish, and The Beatles...all of which are appropriate depending on which song is being discussed. Rick writes songs that are classic in nature...ultimately listener friendly and wonderfully catchy. Even the cover tunes work...Hromadka provides well-crafted renditions of Mark Radice's "Prelude: New Day" and "New Day." Beautifully resilient pop cuts include "The Excursion," "Big Imagination," "Citizen Roger," and "Somewhere Back There." Smart modern pop with a cool kick. Top pick.

Amy Miles - King of Girls (CD, PCoop Recordings, Pop)
You may not know her name yet...but young Amy Miles is definitely a new talent who is obviously making all the right moves. Ms. Miles has already been involved with various television shows...and seems to be making plenty of cool connections. Folks familiar with PBS probably already know Amy as she is the star of the children's series Lomax and the Hound of Music. Produced by Craig Wedren (frontman for Shudder To Think), King of Girls is a smart and effective dose of catchy modern pop. Miles has a super smooth and inviting voice...and her songs have a fresh urgency that is particularly appealing. One thing this album makes perfectly clear...is that Amy has the potential to become a superstar (if that is what she chooses to become). This album spins like a string of hits. Standout tracks include "I'll Do Anything," "King of Girls," "Predator," and "Hit Your Boyfriend." Cool pop stuff delivered with style.
Minus The Bear - Omni (CD, Dangerbird, Progressive pop/rock)
Heavily produced technology driven modern pop. The folks in Minus The Bear write and record music that is surprisingly complex while being ultimately accessible and listener-friendly. What is perhaps most interesting about this band's songs is that...if you remove all the layers upon layers of overdubs...they are basically simple soul-infused songs that sound not unlike Hall and Oates (?!) at times. The packaging on this one is remarkable. The triple fold cardboard sleeve features some really cool abstract art and is housed in a clear outer sleeve...and also included is a cool, dark, artsy lyric booklet. The songs on Omni feature thick, busy, and intense arrangements. Some of these tracks verge on sounding a bit overproduced while in other cases all the busy proceedings add to the appeal. Interesting and smart modern pop.
Mio Myo - Hyper Romantic Symbolism (Independently released CD-R, Pop)
We've gushed about this band in the past...so here we go again. We're living in a peculiar age...at a time when some of the best and most credible artists/bands on the planet are releasing music independently...and in many cases the results are as good or better than what one hears from record labels. Case in point is Germany's Mio Myo...an incredible yet obscure (at least up to this point) band that is making wonderfully creative music and selling it directly to their (obviously devoted) base of fans. The curiously-titled Hyper Romantic Symbolism features super smart songs with super smart arrangements...and the sound quality is impeccable. We particularly love this band's melodies and vocals...super warm, inviting, and smart. Killer tracks include "Mission," "Cannibalism," "If I Had A Head," and "Airline Passenger." One thing that sets this band's releases apart from others is the packaging. They create these incredibly beautiful hand-folded covers that you have to see to believe (and each is individually numbered even...!). Another easy and instant TOP PICK from this incredibly creative band...

Mondo Topless - Freaking Out (CD, Get Hip, Pop/rock)
Totally authentic and classy garage pop. Dedicated enthusiasts will appreciate the generous use of an original Vox organ on these recordings. The guys in Mondo Topless obviously have a sense of humor about what they're doing. On the inside insert they state "All songs by Mondo Topless except..." and then they proceed to list ALL the songs on the album (meaning, of course, that they're all covers). All twelve tracks on Freaking Out work...but our own particular favorites include "Nothing Can Bring Me Down," "Magic Potion," "(We're A) Bad Trip," and "Little Clown." Totally entertaining stuff made for all the right reasons.
Stuart Moxham - Personal Best (CD, Habit, Pop)
We are somewhat embarrassed to admit that even though we were rabid Young Marble Giant fans decades ago...for some reason or another we have somehow managed to miss out on Stuart Moxham's solo career. In any event, we were pleased to receive this disc...and rather curious to see what Moxham's music sounds like in 2010. The appropriately-titled Personal Best presents 20 tracks (!) of smart, subdued, modern pop with a difference. The songs have a really cool presence and feature wonderful gliding melodies. What strikes us most about this album is the overall fresh spirit/vibe. Instead of sounding like a man who has burned out from writing and recording too much music...the tracks instead have the cool spontaneity of a young musician who has just entered the world of recording. Lovable tracks include "Vampire of Love," "Sunday Afternoon," "Autumn Song," and "Cars in the Grass."
Mullens - It's Hard To Imagine... (CD, Get Hip, Pop/rock)
If you like garage pop/rock bands...and you like the direct approach...chances are you will go apeshit over The Mullens. We've been fans of the band for years now...and we've yet to hear anything from them that didn't hit the center of the target. It could be because there are no unnecessary fillers...only the essential ingredients necessary in order to get the point across. Or the band's success could just be because they write some great goddamn songs. Actually it's probably a combination of the two. All fourteen tracks on It's Hard To Imagine... are keepers. We can't say enough good things about this band. This time around our favorite cuts include "Esmerelda," "Get Together" (killer!), "She's Got Charity," and "Nighttime." Garage pop/rock doesn't get much better than this. An obvious TOP PICK.

No like business.
No like government.
No like organization.
No like anything.

See the birds.
See the beautiful birds.
See the beautiful birds covered with oil.
The birds are more beautiful when they are covered with oil.

See the shoreline.
See the beautiful shoreline.
See the beautiful shoreline covered with oil.
The shoreline is more beautiful when it is covered with oil.

See the fish.
See the beautiful fish.
See the beautiful fish swimming in oil.
The fish are more beautiful when they are swimming in oil.
Pernice Brothers - Goodbye, Killer (CD, Ashmont, Pop)
Not sure why exactly...but for years now Pernice Brothers have managed to slip underneath our radar despite the fact that many of our contacts have constantly praised the band...and Joe Pernice has worked with some of our favorite artists over the years. This is the first new Pernice Brothers album since Live A Little (2006). Considering the fact that Joe has been involved in music for as long as he has...the songs on Goodbye, Killer sound surprisingly fresh and focused. The songs are basic guitar pop with an emphasis on vocal melodies and lyrics. Joe's band includes James Walbourne, Ric Menck, and Bob Pernice. Cool classic modern pop cuts include "Bechamel," "We Love The Stage," "Newport News," and "The End of Faith."

Philippe Petit & Friends - A Scent of Garmambrosia (CD, Aagoo, Experimental/modern classical)
Philippe Petit has to be one of busiest and most prolific underground artists on the planet. Not only does he write and record loads of music...but he's also a writer and runs two record labels (Pandemonium Rdz and BiP_HOp). A Scent of Garmambrosia is yet another confusing smart collection of recordings featuring Petit and his esoteric group of friends. The compositions on this album are peculiar and obtuse...not intended for casual listeners or pop fans. These seven tracks are moody, odd, and quite cerebral in nature. Friends lending their talents on these recordings include Helena Espvall, Bela Emerson, Raphaelle Rinaudo, Maria Grigoryeva, James Johnston, Andy Diagram, Richard Harrison, Fred Lonberg-Holm, Alexander Bruck, and Tom Heasley (whew!). The album was named after a word used in David Lynch's Twin Peaks television series combined with the word ambrosia. Strange stuff by anyone's standards...very inventive, reflective, and peculiar... We have loved everything we've yet to hear from this talented fellow and his associates. Truly amazing stuff. TOP PICK.

The Prids - Chronosynclastic (CD, Velvet Blue Music, Pop)
You really have to admire a band like The Prids. Not only has the band been around for years...but it has even survived a divorce by original members David Frederickson and Mistina La Fave. But instead of burning out or giving up...they just continue making great music along with fellow band members Maile Arruda (keyboards) and Lee Zeman (drums). Chronosynclastic finds The Prids sounding spontaneous, upbeat, and highly melodic. In some ways, these folks' music reminds us of the first couple of albums by The New Pornographers...but only slightly. The sound is characterized by cool fuzzy guitar riffs, solid driving rhythms, and really cool male/female vocals. Ultimately hummable smart tracks include "Hide Your Thoughts," "Break," "I'll Wait," and "In The Fall." As usual if it's on Velvet Blue...you know it's for you. Top pick.

Reserves - Life (Independently released CD, Pop)
For some weird reason on the first spin we were bothered by the extreme normalness of this album. But by the third or fourth spin...we began to wonder what the hell we were thinking...?!? Sure these guys look super conservative and normal...and their brand of soft, mid-tempo pop is super polished and normal. But in the end...it's songs and talent that matter. And Life offers a wealth of both. These guys apparently got off to a great start with their debut album (Where Have All The Dreamers Gone). This, their second full-length, is bound to expand their fan base exponentially. Vocalist/songwriter Dave Greksouk is one of those guys who comes across so genuine and real that you can't help but fall in love with his music. The more we spin this album...the better these songs sound. Killer pop tracks include "Ghost Writer," "Red Eye," "Birthday Girl," and "Last Man Standing." Excellent from start to finish. TOP PICK.

Rothko - Sunset To Sunrise (CD EP, Trace Recordings, Progressive)
Rothko has been in existence since 1997. The band was originally an all bass trio which lasted until 2000. Then in 2001 Mark Beazley (the founder) reformed the group...this time incorporating a drummer and electronics. The Sunset To Sunrise EP finds Rothko in fine form. These moody, sweeping instrumentals are intelligent and thought provoking...and ultimately very, very dreamy. Very progressive and slightly jazzy in some ways...this is something like modern progressive mood music...
Joey Ryan & The Inks - Well, Here We Are Then (Independently released CD, Pop)
GREAT NEW POP BAND. Listeners into bands like Teenage Fanclub, Game Theory, Big Star, and Sufjan Stevens will immediately be drawn into this band's music. Joey Ryan & The Inks record intelligent pure pop with an emphasis on interesting vocal melodies. The songs on Well, Here We Are Then are clean and smart...and ultimately very very catchy. Not only are the songs great...but the vocals are absolutely mind-blowing. So many modern pop bands are carbon copies of one another. That is definitely not the case here. These folks are inventive...and they're making classic pop music that will sound incredible for decades to come. Twelve groovy cuts here including "Don't Look Back On Your Own," "Oh, Caroline," "You Are All Friends of Mine," and "The Part Taken." TOP PICK.

Saredren Wells - Memories Are Hunting Horns... (CD, Louisville Is For Lovers, Pop)
Saredren Wells is the mainly solo project created by Drew Sellers...a man who obviously has genuine feelings for the town of Louisville, Kentucky. Recorded between 2005 and 2010, Memories Are Hunting Horns... is a strange and reflective album made by a man who is creating music for the pure fulfillment of artistic creation. The album features eight tracks. The songs are sparse and have very minimal arrangements...which allows the listener to focus on the melody lines and, in particular, the lyrics. A wealth of friends and associates appear on these recordings...but you'd never know it from the sparse overall sound. Delicate thoughtful tracks include "For Wes Andersen (or you)," "To Live In Dreams and Memories," and "...Whose Sound Dies Out Along the Wind." The attention to detail here is truly impressive. Decidedly uncommercial and real.
Schleusolz - The Weinheim Experiment (Independently released CD, Electronic)
Schleusolz is the duo comprised of Worsel Strauss and Schani Wolf...two musicians based in Frankfort, Germany who create pure pop using electronic instruments. When most folks think of German electronic music, difficult artsy artists usually come to mind. The Weinheim Experiment stands out because the songs on this album are almost the exact opposite. These compositions are bright and upbeat and almost purely accessible to the average listener. There's a lot to digest here and Strauss and Wolf present no less than eighteen different tracks that feature a variety of different sounds and styles. All the tracks pretty much hit the target but our favorites include "Polyphobia," "The Numberer" (a cover of the Roxy Music tune), "Sell Your Soul," and "Midnight Combo."

Serial Thrillers - F5 (Independently released CD EP, Pop)
We rarely review EPs...and only when something really stands out. Serial Thrillers is the duo comprised of Paul Ortolano and Stephen Clements. This EP features five tracks, all of which sound like instant hits. The tunes remind us of the first couple of Squeeze albums. Plenty of ultimately danceable rhythms and seriously addictive melodies here. Our favorite tracks include "Ordinary Days," "The Floppy Swing," and "Yeah Okay." Great pop stuff...very stylized...
Julie Slick - Julie Slick (Independently released CD, Instrumental/progressive)
Composer/bassist Julie Slick is treading in musical territory that is normally dominated by men. Though she's played with a wealth of well-known talent in the past (including but not limited to Eddie Vedder, Stewart Copeland, Jon Anderson, Ann Wilson, and Alice Cooper) she has only now chosen to release her debut album. This album is, perhaps, the result of her diverse musical experiences in the past. There's a lot to digest here...fourteen thick heady modern instrumentals. Slick combines ideas from 1970s progressive bands with state-of-the-art twenty-first century technology...and the results can be rather mindblowing at times. Every track is a keeper but our own particular favorites include "Mela," "Baron Aloha," "Shadow Trip," and "Cage Match." Intriguing stuff...
Small electronic device
Help you stay in touch with
Nothing.
Snowdrift - Starry All Over (Independently released CD, Progressive pop)
Hmmm...interesting stuff here. This is the second full-length release from the folks in Seattle, Washington's Snowdrift. These folks write and record subdued, moody, dreamy soft progressive pop with a difference. The music teeters on that fine line that separates pop from experimental electronics. Plenty of eclectic sounding tracks here. We particularly love the strange haunting effects on the vocals...and some of the bizarre experimental noodling reminds us of Brian Eno at times. This band's music won't land them a spot on Oprah or Ellen anytime soon (thank god...the viewers would be completely lost...). But our guess is that they will quickly develop a very rabid and devoted underground following in no time at all. Cool perplexing cuts include "Secret," "Sky Scrape Sea," and "Those Nights." Top pick.

Son of the Sun - The Happy Loss (Independently released CD, Pop)
Son of the Sun originally started out as the internet-connected duo comprised of Joseph Stocker and Zak Ward. After working together electronically Zak moved (back) to New York and the pair completed the band by adding additional members Jeremy Franklin (guitar), Steve Matthews (bass), and Brandon Delmont (drums). You may think --considering the way the band was formed--that Son of the Sun is a techno/electronic pop band. But nothing could be further from the truth. These guys create classy/classic pop/rock using traditional instruments. And all those annoying little modern techno tricks that you usually hear in modern pop don't even rear their ugly little annoying heads on this album. The Happy Loss features songs...very strong songs with dynamite melodies backed with really solid playing. Nothing standard and predictable here. These tunes are mature and intelligent...and they sure don't follow well-worn paths. All ten tracks hit the target, but particular standout cuts include "Good Ole Days," "Leopard Print," "April Fools," and "Tell Me." Top pick.

Sonic Rebellion - Heads We Win...Tails You Lose (Independently released CD-R, Rock)
Rock music isn't dead...it just usually gets drowned out by all the technology-driven wannabe artists who've forgotten what real rock music is supposed to sound like. The guys in New York's Sonic Rebellion are a rock solid slap in the face...with hard hitting songs that feature cool driving rhythms, tasty-as-hell loud guitars, and a raspy vocalist who can really belt 'em out. Heads We Win...Tails You Lose features the kind of loud ballsy rebellious rock music that has always driven parents up the wall (and probably always will). Kickass hard rockers include "Awake Now," "Song About Revenge," "Find My Way," and "Stripped Down." Recommended for fans of AC/DC.
Stray - New Dawn / Alive and Giggin' (Double CD, Angel Air, Pop/rock)
Most folks probably remember Stray as the band that made a name for themselves in the 1970s as a heavy metal/pop/rock contender. This double disc set features music from the newer version of the band reformed by guitarist Del Bromham in the 1990s (there was a twenty year lapse between the band's original line up and the reformation). This double disc set features two albums that have been professionally remastered. New Dawn presents progressive pop with a focus on Bromham's tasty guitar licks while Alive and Giggin' presents the band playing live in England in 1996. These albums somehow eluded us until now. Interesting to hear how the band's sound evolved and progressed...
The Streets On Fire - This Is Fancy (CD, Currency Exchange, Rock/pop)
Hard-edged pop/rock from the guys in Chicago's The Streets On Fire. These guys have already made quite a name for themselves in and around their home town...probably because they are a popular up-and-coming live act. This Is Fancy was recorded on analog equipment which may explain the more raw and ragged overall sound of these recordings. The songs have a raw urgency that reminds us a great deal of many alternative bands in the United States in the 1990s. All four band members love to dance...so they obviously incorporated plenty of danceable rhythms into these tracks. This, the band's debut, is a strong offering...presenting eleven rough and ready dance tracks for underground thinkers. Nifty cuts include "No One's Fucking to the Radio" (great song title), "Hello, From Eastern Europe," and "Betty."
Stripmall Architecture - Feathersongs for Factory Girls (Independently released CD, Progressive pop)
INCREDIBLE STUFF. Most albums can be summed up in a few words and the overall sound of most bands can be easily described. In the case of San Francisco, California's Stripmall Architecture...neither is true. Feathersongs for Factory Girls is a wonderfully dreamy and perplexing album. And while we would classify the music as progressive pop, in many ways such a classification seems limiting...considering the depth and breadth of the music. Some of these songs are somewhat accessible...while others expand into some very bizarre experimental territory. This is a confusing release in that the cover lists two discs (one as "now" and the other as "later")...but the package only includes the first disc (because the second disc is yet to come). Beautifully sculpted modern pop...multifaceted and totally fascinating. Music doesn't get much more cerebral than this. TOP PICK.

Television Personalities - A Memory Is Better Than Nothing (CD, Rocket Girl, Pop)
We've been fans of this band for such a long time now. Daniel Treacy has had a lengthy and strange career fronting his band Television Personalities. While the band had a couple of "almost hits" long ago...the music has, for the most part, only been appreciated by a relatively small group of people. And that is unfortunate...because Treacy is one of the true originals out there in the world. A Memory Is Better Than Nothing is probably one of the most normal sounding TP albums...but don't expect things to sound catchy and familiar because even at his most accessible Daniel is still an acquired taste. This album contains songs that are sad, funny, peculiar, and strangely sincere. If you've never heard the band, a better starting point might be one of their earlier albums. But if you've already acquired the taste...then you've no doubt already made it a top priority to get hold of this one. Another stunning and strangely compelling album from a true underground genius. TOP PICK.

Little things
Don't mean
Anything.
This Piano Plays Itself - As The House... (CD, Adair Park Recordings, Progressive hypnotic pop)
This Piano Plays Itself is the Atlanta, Georgia-based quintet comprised of Eric Bouthiller, Aaron Golden, Justin Newton, Jayson Nix, and Doug Saylor. These guys write and record a strangely hypnotic brand of modern pop that combines classic instrumentation with modern electronics. Some of the tracks are rather poppy in nature...while others have qualities that are perplexing and mind-expanding (which may explain why the press release mentioned the term "mushroom rock"). Lots of interesting stuff going on here...but our own particular favorite song is "What Happened"...which is how you may feel after listening to the fourth track (!). Really cool and unconventional pop stuff. Atlanta, Georgia is producing more and more eclectic and obscure artists these days...and This Piano Plays Itself is most certainly both.
Rob Thompson - Dust (CD, Angel Air, Pop)
Rob Thompson came to the attention of many as a founding member of the British band The Storys a few years back. Since that time he and the band have enjoyed immense success in their home country and all over Europe. Perhaps as a result of that success Thompson opted to record a solo album...and Dust was born. This is one helluva debut. Rob writes and records super smart, super melodic lush pop with wonderfully drifting melodies and vocals that are absolutely incredible. We hear a lot of guitar pop around our office suites...but rarely does it sound this heavenly. The guitars have a great chiming quality...and the songs are, for the most part, presented simply without unnecessary fanfare. But it is the songs themselves that make this album such a resounding success. Anyone who ever loved music by bands like Teenage Fanclub and Big Star will instantly fall in love with these tunes. We'll be spinning this one into the ground over the course of the next few months. Direct hits include "Dust," "Could You Come Around?", "The Director's Cut," and "The Ending Credits." TOP PICK.

Too Late For Roses - Debut (Independently released CD-R, Pop)
The debut full-length album from Too Late For Roses...appropriately (and humorously) titled Debut. The press release that accompanied this disc compared the music of bandleader Karl von Kries to The Deftones, Radiohead, and Simple Minds...but to us a more appropriate comparison might be made to The James Gang. The electric guitar licks have a nice, loose, bluesy sound that is particularly inviting...as are von Kries' cool, slightly unrehearsed-sounding vocals. Plenty of nifty rockers here that sound better the louder you play 'em. Interestingly, the album ends with the odd sounds of "Soundtrack From Masks" and the even stranger sound piece entitled "Winter Tide."
Tourette Records (Nifty new record label)
We unfortunately didn't have time to digest all the releases this cool new label sent our way so we decided to do a capsule blurb about the label itself. Tourette Records is a new label based in Houston, Texas. Their initial releases are by the following artists: Maurizio Bianchi / M.B. (reviewed individually this month), Black Sun Productions and Val Denham, Andrew Liles, Dead Voices On Air, and DAO+COH. The label releases music by esoteric underground artists whose music is too peculiar and bizarre for the masses. Some releases are on CD while others are offered as limited edition vinyl. There is a heavy emphasis on packaging as is evidenced by the cool artwork on all of these releases. We would highly recommend this label's offerings to anyone who appreciates music on the Lens and Beta-lactam Ring labels. Let's hope these folks are in it for the long run...because the long term effects of the label could very well be substantial and far-reaching...
Kate Tucker - White Horses (CD, Red Valise, Pop)
Kate Tucker may very well find herself coming into major success over the course of the next few months. She has a super smooth sound and style that could very well appeal to millions upon millions of listeners. Tucker and her band cite a few artists who influenced the recording of this album and they include George Harrison, Jackson Browne, Neil Young, and Fleetwood Mac. So, as you might be able to guess, the point here was not to make difficult artsy music that most people could not understand. In their quest to create accessible music, Kate and her band have absolutely succeeded. These tunes are extremely smooth and melodic...and polished to perfection. And at the center of it all are Tucker's focused yet understated vocals. Standout tracks include "Blue December," "Bullet Train," "To Feel Alive," and "All My Love." Kate Tucker is bound to be a major contender in the months/years ahead...
White Apple Tree - Velvet Mustache (CD, 37, Pop)
We're probably going to drive a lot of artsy hipsters out there crazy by saying this but...we really dig this band (?). Sure, these guys have a sound that is super polished, calculated, and accessible. But to get to the point quick...the songs just sound fucking great. White Apple Tree is yet another of a growing number of bands whose sound is heavily influenced by techno pop bands from the 1980s. This San Diego, California-based band is comprised of brothers Ryan Lawhon and Taylor Lawhon and drummer Stefan Mac. Velvet Mustache spins like a non-stop string of oughta-be hits. Smooth, hummable cuts abound...pushed to another level by some really smooth and totally groovy modern electronics. If you don't like hit songs, you probably won't get into this. But if you're like us and occasionally love a guilty pleasure...you'll find a lot to love here. Cool dreamy pop cuts include "Youth," "Broken Bones," "Snowflakes," and "Perfection Reflection." Top pick.

Wilderness of Manitoba - When You Left the Fire (CD, Delaware House, Pop)
This disc arrived kinda late in the month...and as a result we didn't have time to completely absorb the material. But after only two spins we sure as Hell wanted to make sure to include this disc in our reviews this month. The folks in Wilderness of Manitoba have come up with a truly credible and, at times, incredible album. When You Left the Fire contains beautiful tracks that range from folk to pop...with subtle threads of bluegrass sprinkled here and there. The band's songs are melodic and smart and feature fresh and friendly lyrics. Thirteen tracks here. Initial standout cuts include "Orono Park," "Hardship Acres," "In The Family," and "White Water." Our guess is that this one will stand up to dozens upon dozens of repeated spins...
Wintersleep - New Inheritors (CD, Labwork Music, Pop)
The fourth full-length release from Wintersleep. Packaged in a curious cardboard foldout sleeve depicting the forgotten area of a building with a car that has run through one wall, New Inheritors is a cool refreshing blast of smart modern pop. Word about this band has rapidly spread to just about all parts of the world and its no wonder. Wintersleep tunes are just different enough to be interesting...while being just familiar enough to be an easy listen. In terms of style, there is much more depth here than what one normally hears on the average twenty-first century pop album. Some of the tunes are somewhat moody and subdued, others more pop oriented, while others are blanketed in layers of overdubs. If you're into lyrics, this package also includes a cool lyric booklet that makes it easy to read along. The folks in this band are doing just about everything right...and it works. Cool tracks include "Experience The Jewel," "Blood Collection," "Terrible Man," and "Baltic." Interesting from start to finish. Top pick.

World of hate.
World of lies.
World of retards.
World of idiots.
Zeitgeist - In Bone-Colored Light (CD, Innova Recordings, Progressive)
On this album the folks in Zeitgeist take on the works of some of their favorite composers. In Bone-Colored Light features compositions by six composers: Anthony Gatto, Ivo Medek, Jerome Kitzke, Kathy Jackanich, and Ethan Wickman. These recordings were obviously a labor of love. Zeitgeist is Heather Barringer (percussion), Patti Cudd (percussion), Pat O'Keefe (woodwinds), and Shannon Wettstein (piano). These four individuals spent a great deal of time meticulously recording and mixing these pieces...the precise attention to detail is obvious. Some of these tracks are melodic and somewhat accessible...while others are experimental and bizarre. Challenging music with a distinctly different flavor. This music is remarkably fluid and resonant. Hard to compare this one to anything else or make comparisons (?). The folks at Innova Recordings continue to blow our minds year after year after year... Top pick.

A
Ada Jane - Again...again
Almost Alice - Almost Alice
Alphanaut - Out of orbit
A M Conspiracy - A M Conspiracy
Andyblue - Key to the highway
Anti-Social Music - Fracture: The music of Pat Muchmore
Apollo - Past present future
Apples and Apples - Blip
Mark David Ashworth - Bright is the ring of words
Astonishment - Banana sandwich
Athfest 2010 - Athfest 2010
Aviation Blondes - Edge of forever
B
Bad Bad Bad - Uppity
Roberto Badoglio - Re-evaluation time
Balance and Composure / Tigers Jaw - Split CD
Batusis - Batusis
Eric Bell - Lonely nights in london
Lisa Bell - Dancing on the moon
Sylvia Bennett - Smile
Big Daddy Love - To the mountain
Big Rock Candy Mountain - Big Rock Candy Mountain
Big Tree - Home (here_)
Bingo Puppies - Game dogs
M Bird - Over the bones
James Blackshaw - All is falling
Bramble Jam - Move your boots
Linda Brooks - The spaces in between
Reagan Browne - Daydrams in stereo
Bunky Dodo - Crap
Mitch Burger - Reactive
C
Jeff Callahan - Empty swings
Kate Cameron - Conviction
Campaign - It likes to party
Corrin Campbell - Game night
Conchita Campos - No one really knows
Canning Is Easy - No food for mama
Jerry Castle - Don't even ask
Castle Oldchair / Kid Primitive Family - Newborn slime / White light
Cave Syndrome - Transient songs
Championship - Moving at the speed of darkness
Chemical Distance - The pain and the progress
Claps - New science
Tigger Clarkson - The balance EP
Barry Cleveland - Hologramatron
Coal Porters - Durango
Jon Coleman - Make it fast
Consortium - 13th hour
Anna Coogan - The nocturnal among us
Copernicus - Nothing exists
Nick Curran and the Lowlifes - Reform school girl
Cursed Arrows - Telepathic high five
Cuzzle - Drank it up
D
Dairy Cow - Dairy flowers
Dangermaker - Dangermaker
Dan Le Sac vs Scroobius Pip - The logic of chance
Glenton Davis - Are you ready
Delhi 2 Dublin - Planet electric
Grant Dermody - Lay down my burden
Andy De Rosa & Electric Mojo - Unscathed
Shaky DeVille - Shaky DeVille
Frank DiBussolo - Average white cats
Dig Jelly - Predicate
Dios - We are Dios
Doc Weiss Band - Different point of view
Brian Dolzani- Brian Dolzani
Dubmarine - Chip
Duc'n It Easy - October
Dumb Muzzle - Fill 'er down
E
Easy Don't It - Plaza ski visit
Eat Muffy - Dori
Early Morning Dunk - Trinkets
Electric Grandmother - Listening party
Elephant Stone - The glass box EP
Esquela - The owl has landed
Ezzer - Tame dreamer
F
5North - Crooked hill road
Faan - Naafer
Fae - No more no more
Gus Fafalios - Night fishing
Falling Still - May all magic guide and change you
Matt Farr - Matt Farr
Feldikin - Small songs about us
Fight the Quiet - Let me in
Fjord Rowboat - Under cover of brightness
Foghat - Not live at the BBC
Jenn Franklin - Girl invisible
Fred Fried and Core - Core 3.0
Friday Night Lights - Original television soundtrack vol. 2
Fugitives - Eccentrically we love
Funky Knights - Funky Knights
G
Matthew Gair - And she whispered i told you so...
Peter Gach - Fresh piano
General Bye Bye - Girouette
Gills and Wings - EP
Dave Gleason - Turn and fade
Jen Gloeckner - Mouth of mars|
Good Ship - A harbour fair
Goonies Never Say Die - In a forest without trees
Gospel Gossip - Drift EP
B.D. Gottfried - The warden's picnic
Graze - Give/sell
Ken Greves - The face of my love
Gummer - Now about the gum
H
Ashbrook Haynes - Not so fast
HB3 - Studies for traps and piccolo
Hearts and Minutes - Hearts and Minutes
Kris Heaton Blues Band - R-ME strong
Heligoats - Goodness gracious
Here Come The Birds - Here Come The Birds
Here Come The Birds - Cigarettes
Hogs In Dandyland - Across a miracle
Lucky Holloway - Up the highway
Ellen Honert - Hummingville
Horse Opera - Sounds of the desert
Hospital Garden - Hospital Garden
Hotel St. George - City boy lemon
Household Names - Stories, no names
Hulon - First impressions
Hunters & Runners - Of classic renown
I
Ian - Tax pump
Irky Strip - Taw taw
Iron Kim Style - Iron Kim Style
Yuko Ito - Mania de voce
Izztunk - Brintjl
J
Suzanne Jamieson - A sun-up sky
Jammies - East west west
Howard Jennings - Ready to listen
Vicky Juma - Lovers or friends
Sarah June - In black robes
Junk For Junkies - Jam on the toaster
Junkyard Empire - Rebellion politik
K
K and K - Picky picky
Kadman - These old bones
Kenny & Leah - April in Paris
Ihsaan Khatim - Ihsaan Khatim
Will Kimbrough - Wings
Kung Fung - Lousy mercy
L
La Chansons - King and queen of the dance floor
Lady K and the Kings of Swing featuring Dale Head - Live at Blackhawk
Denise La Grassa - April dreams
Lambs Loaf - Loafer's paradise
Ellie Lawson - Lost songs
Dave LeMieux and House of Soul - Jazz shaped: live at the soiled dove
Leverage - Soundtrack from the original television series
Lille - Lille
L'illon - Warrior angel
Craig Lincoln - Cats and dogs
Lions Rampant - It's fun to do bad things
Living Proof - Feel good music
Lloyd Dobler Effect - A mute reminder
Locals - Salt
Lumpy's Dove - Howdy dover
M
Maaa Maaa Maaa - Meee Meee Meee
Jesse MacLeod - In between homes
Made In Iceland - 3
Magic Bullets - Magic Bullets
Craig Maher - Propel
Makaras Pen - Markaras Pen
Manhattan Valley Ramblers - Ballads and barnburners
Mannish Boys - Shake for me
Marbin - Marbin
Marshall Law - Power game
Mayo Grout's Known Universe - Mayo Grout's Known Universe
Sean McCann - Lullabies for bloodshot eyes
Rick McGuire - Dust and tears
Shawn David McMiller - Dead friends
Mel Flannery Trucking Co. - As it turns out
Melvin's Rockpile - Out to lunch
Laura Merrimen - Love letters for lonely hunters
Microtia - Spacemaker
H. E. Miller - Apocalyptic dreams
Kristine Mills - Bossanovafied
John Milstead - Sides of the soul
Mississippi Painful - No recession
Montana 1948 - Industry demo
Sergio Montoya - Black disco
Moonlit Sailor - So close to life
Joseph Patrick Moore - To africa with love
Ken Will Morton - True grit
My Glorious - Home is where the heart breaks
N
Naaa Naaa Naaa - Neee neee neee
New 5 - Introducing
David Newbould & Friends - The long way home: Live from austin
New Heathens - Hello disaster
Next Stop...Soweto - Township sounds from the golden age of mbaqanga
Nickodemus - Sun people
Night Driving In Small Towns - Serial killer
Nite Nite - How to touch the moon
O
Trisha O'Brien - Out of a dream
Old Wolf Thoughts - Funeral in the mirror
David Olney - Dutchman's curve
Open Mike Eagle - Unapologetic art rap
Optimen - Fire fighters
Optimen - The out of money experience
Orange Velvets - Fuzz, beautiful fuzz
Willard Overstreet - Something to hold onto
P
Paa Paa - Tower of Paa Paa
Packway Handle Band - What are we gonna do now?
Steve Palmer Band - Apparition
Paperdoll - Ballad nerd pop
Pistol Whip - Terminal
Plethora - Pinata protest
Kristin Porter - By the light of the moon
Project Do Not Ask - Project Do Not Ask
Prospect - Talk EP
Public Good - A varied program of stereo dynamics for your wild nights alone
Public Good - No. 1
Public Symphony - Inspire
Pumpy Doo - Ramper squiredom
Push - A naive push to escapism...
Q
Quaaker - Quaaker
Quick And Easy Boys - Red light rabbit
Quick Before No - Harp #138
Quinn's Qui - Rilly rilly ucker
R
Raa - Lincoln's dumb
Rael's Floss - Rizznio
Amy Regan - Amy Regan
Remaindermen - Border states
Rockabye Baby! - Lullaby renditions of Journey
Rooms - Rooms
Rosabella - Rosabella
Frank Royster - Innocence is bliss
Ruder Than You - Creation sounds
Running Kind - The girl for all the world
S
Sandbox Rebel - Songs for friends, family and the times
Catarina Dos Santos - No balanco do mar
Scattergun - Life at fantasy lounge
Schleusolz - 10 movies
Scraping For Change - Breaking the silence EP
Seaspin - Reverser EP
See Green - Violet
Self Animation - Self Animation
Shake Ups - Warm fuzzies
Shoreline - Fake it 'til you make it
Shotgun Opera - Serial obsession
Sol Skugga - Fairytales and lullabies
Bill Slater - That's crazy talk!
Smirnov - Privet earth!
Seon Smith - He's coming again
Sojourners - Sojourners
Sonarpilot - Mothership
Soundtrack Without Film - Wrath's Fury by David Adrian
Sourpatch - Crushin'
Sparkydog & Friends - People of the world/red light
Chris Spedding - Just plug him in
Stance - I left love behind a long time ago
Standard Fare - The noyelle beat
Static of the Gods - Knowledge machine
Stereo Freakout - If wishes were fishes...
Jack Stevens - High dirty & low
Samujel Stewart - The beginner EP
Greg Stomberg & Dan Susnara - The 2nd annual trips festival
Storys - Luck
Joey Stuckey - So far
Summer People - Good problems
Sunk Sunker - Town brim
Sunset Curse - Artificial heart
Roxy Swain - The spell of youth
Sweet Jones - Le grande soiree
Szuffer - Blanner topso
T
This Blue Heaven - Quicksandglass
This Harmony - Notturno
This Moment In Black History - Public square
This This - That that
Thornton - Had a sword
Tiny Little Blackouts - Idea of alice
Tireless Sedans - Score one for the underdog
Carmen Tosca - Wind
Trench Party - Kitchen
Tribal Machine - The orwellian night
Ben Trickey - Come on, hold on
Tygers - Second album
Typical Miracle - What in the world?
U
Ultralust - Hero
Unraveling - Arcane hymns
Untied States - Instanta everything
U. O. Project - It's time for U
V
Robert Valente - Alive
Vanaprasta - Vanaprasta
Various Artists - New music from San Diego
Various Artists - Heavy Rotation Records: Dorm sessions 7
Various Artists - Kohalik ja kohatu: Compilation of Estonian independent music
Various artists - Live at Knebworth
Various artists - Velvet Blue Music - 10 significant others
The Villains - The Villains
W
Wag - Returning traveler
Walkfast - Rendition
Wallace - Playing With Fire
Warning Light - Further on
Waves On Waves - Like an animal
When Summers Gone - December
White Lightning - ...asmidnight approaches/paradise
Wild Moccasins - Skin collision past
Dana Wilson - Nothin' good ever comes easy
Wonder Years - The upsides
Wrong Side of Dawn - Stay awake
X
XXX - RT3
X Sparks the Butt - Trocky puny
Y
Yaya and the Yaya - Toyotathon
Year of the Dragon - Blunt force karma
Yeller Bellies - Here to suffer
Youth In Revolt - Original motion picture soundtrack
Z
James Zollar - Zollar systems
Zzebra - Zzebra/Panic
Zzz-Tamer - Yay for yowzer