About E-mails * babysue® Store * Donate * Contact Info * LMNOP * babysue * dONW7 * Poetry * T-Shirts * Review Policies


Comics, Poems, and Reviews from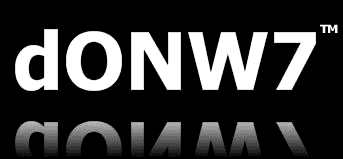 January 2010


*Top Picks =
Peter Bradley Adams - Traces (CD, Sarathan / Fontana, Soft pop)
The third full-length release from Peter Bradley Adams who is probably best known as one half of the act eastmountainsouth. Traces is already a hit of sorts. The album immediately smacked in at #1 on iTunes in the singer-songwriter category...so its well on its way to becoming a modern classic. Adams makes music that recalls FM radio folky pop artists from the 1970s (Jackson Browne, James Taylor, and others come to mind). But instead of coming across like a retroactive act, Peter's music is decidedly slick and current. And man...what a voice this guy has. His vocals really are as smooth as silk. Although this album will probably be too mainstream for ultra-artsy listeners...in our minds Traces is one of the best things we've heard of late. Twelve cool reflective cuts including "Family Name," "I Won't," "I Tell Myself," and "Awaken." Beautiful soft pop. TOP PICK.


Amores Vigilantes - West Coast Kingdom (CD-R, Three Ring, Progressive pop)
Wow...really nice sounding stuff here. Amores Vigilantes is comprised of Delfin Vigil, K.C. Staubach, Jacob Schroth, and Jason McCrarey. Vigil and Staubach have been writing songs together since they were in tenth grade. The press release that accompanied this disc probably sums up the sound best by saying this album "...has hints of the Beach Boys hanging out with The Stone Roses with a little bit of Lou Reed loitering around..." The thickly-arranged tunes on West Coast Kingdom have a nice classic sound that is counterbalanced by some cool technical creativity. And the vocal layering sounds just wonderful. This one's bound to be an underground hit. Lots of cool dreamy cuts here including "Five Blocks With Ferlinghetti," "Millions of Brazilians," "I Love You More Than You Love Me," and "Perfect World." Totally groovy stuff...
Seth Augustus - To The Pouring Rain (CD, Porto Franco, Pop)
Although most folks are probably not familiar with him or his music, San Francisco's Seth Augustus has been making music for quite some time now. The two most obvious comparisons here would be Tom Waits and Captain Beefheart. Seth's voice sounds something like a cross between the two but his songs have much more in common with the former. It isn't that surprising that this fellow is probably more appreciated by folks in Europe than by listeners in his own country. These dark, snaky, moody pieces may be based in the blues...but they are injected with a decidedly twenty-first century mindset. Nine tracks here including "To the Pouring Rain," "Cherry Rose," "Air to the Thrown," "Tiny Little Head."
Balmorhea - Constellations (CD, Western Vinyl, Progressive)
It doesn't happen very often...but every once in a while all those ultra-hip-and-cool publications and writers out there get it right. And this is one of those cases. Balmorhea is a fantastic band whose music is hypnotic and mesmerizing. We didn't hear the band's last album, but according to the press release it dealt with "the freedom and isolation of settlers learning to live on an untamed frontier." Constellations takes a completely different approach, focusing on sounds and ideas connected with the cosmos and beyond. These peculiar, sparse compositions could easily be categorized as modern classical. The recordings are full of big open spaces...and the instruments recorded with acute attention to precise detail. A suggestion when playing this disc. In order to hear all the subtle nuances in the music, we suggest you turn it up fairly loud...because only then will you appreciate the amazing sound quality. For once in our shitty little lives we actually agree with all the big cheesy hipster hootie-snooties out there...this one's amazing. An easy and instant TOP PICK.

Kevin Barber - Greetings From Memphis (CD, Diamond Horseshoe, Pop)
We rarely review EPs...and only when they're really, really good. So...you can draw your own conclusions based on the fact that this EP is included in this month's reviews. Greetings From Memphis features rockabilly/roots music...which can be a tedious genre in many cases. But not so in the hands of Kevin Barber and friends. The songs on this EP contain all the elements that were originally intended when this style of music came into being many decades ago. The rhythms are simple and instantly addictive...the chord progressions smooth and direct...and the vocals genuine and heartfelt. So even though you only get 18 minutes and 58 seconds worth of music here...this is one of those rare cases where it's all good. Tasty treats include "Here We Go," "Morning Biscuits" (this one features really great lyrics and a killer melody), and "Roadrunner." Excellent stuff played from the heart.
Fat and ugly is
Beautiful.
PJ Bond - You Didn't Know I Was Alphabetical (CD, Black Numbers, Pop)
PJ Bond has been making music in one way or another for quite some time now. He cut his teeth playing in the bands Outsmarting Simon, Marigold, Communipaw, and The Color Fred before embarking on his solo career. Recorded in 2009, You Didn't Know I Was Alphabetical presents a man in reflective mode. Bond has obviously found himself in the world of music. These tunes are exceedingly well-written and confident...and a far cry from the artsy dribble that most folks toss out for the public to gnaw on. His songs are direct and seem to come straight from the heart. And the vocals are refreshingly real. Instead of pushing himself or trying too hard, Bond seems content to just let the words flow directly from his brain to his lips. Plenty of super cool guitar-driven cuts here. This one will hold up to many repeated spins...
You don't know how many times I've wished that I could rape you.
You don't know how many times I've wished that I could kill you.
You don't know how many times I've wished that I could cut you up.
You don't know how many times I've wished that I could eat you.
You don't know how many times I've wished that I could shit on you.
You don't know how many times I've wished that I could bury you.
You don't know how many times I've wished that I could burn you.
You don't know how many times I've wished that I could dismember you.
You don't know how many times I've wished that I could freeze you.
Cigarette no causing
Cancer.
Cigarette is okay for
Healthy.
CNC - No Mood (CD EP, Draw, Progressive pop)
We have recently been receiving more and more submissions from Poland...which is a great thing, because just about everything we've heard from the country thus far is interesting to say the least. The folks in CNC are playing the game using a different set of rules. The tracks on No Mood feature experimental electronics and some really cool free-flowing progressive pop. Seven tracks here...and they all hit the target in one way or another. Our favorites include "No Mood," "Plot Device 1," "Magenta Ants," and "Xenility." This doesn't really sound much like anything else we've heard over the past few years...so it's quite a feat that these folks have managed to find their own unique sound so early in their career. A neat underground gem. TOP PICK.


David Courtney - First Day: The Complete Story (CD, Angel Air, Pop)
Some folks in the United States may remember this album...the debut full-length from a 1970s up-and-coming rising star named David Courtney. The album was received warmly in certain circles...before eventually falling into obscurity. The folks at Angel Air have remastered and released the album for the first time on CD...which may open up Courtney's music to an entirely new audience. Hearing this, it seems incredible that David wasn't more successful at the time. After all, his music is light years better than mega-shitheads like Barry Manilow. This album gets the deluxe treatment here...all twelve tracks are featured plus seven bonus cuts. This one's a real treat...and the songs have held up amazingly well. Cool tunes include "Don't Look Now," "My Mind," "Take This Mask Away," and "Dreaming."
The F-Holes - The F-Holes (Independently released CD, Jazz/pop)
For those who regularly tread through these pages we should mention right off the bat that we did not make up this band. The F-Holes is a real band. And readers should take note that they are not a joke band (!). In fact, just the opposite is true. These guys play real, credible, cool music with a difference. Folks who enjoyed The Squirrel Nut Zippers will find a lot to love here. This Canadian quintet writes and records music that blends elements from jazz, dixieland, blues, and more...and they deliver their tunes with true zest and style. With the recent surging success of Patrick & Eugene...we can't help but think that The F-Holes might just be the next in-line to get their lucky break. Beautiful packaging on this one...but the music inside is the real treat. Eleven cool toe-tappers including "Don't Feel So Bad," "Dixie Tune," "Coco," and "Goodbye."
Adam Faith - I Survive (CD, Angel Air, Pop)
Although he never achieved much fame in the United States, in the 1970s Adam Faith scored no less than seven hit singles in the United Kingdom. Originally released in 1974, I Survive was his comeback album. Readers should take note that this is the first time this long lost album has been reissued on CD. Interesting guest artists here...Richie Blackmore, Russ Ballard, and Paul and Linda McCartney all lend support to Faith on this album. The sound quality is a bit dated...but the melodies in these songs still shine through quite clearly. Includes two bonus tracks: "I Believe In Love (rough mix)," and "I Survived (single version)."
Farmers - Fulmination (CD, Furrow of Love, Rock)
The Farmers is the current name used by the band originally known as The Beat Farmers who had quite a bit of success a couple of decades ago. The band dropped the "Beat" from their name after their original drummer Country Dick Montana died of a heart attack. Shortly afterward in 1995 the band took a break before eventually deciding to reunite. But that wasn't the end of their troubles. In 2006 Buddy Blue also died. But instead of being put off, the deaths reignited these guys' desire to continue playing. Fulmination is a nice healthy chunk of raw Americana pop/rock. The playing is tight and solid and the songs are soulful and accessible. The album was nominated for Best Americana Album in 2009 at the San Diego Music Awards. And it's no wonder. Meaty tracks like "East County Woman," "Come Over Here," and "About You" make this one a must have for fans of the genre.
La Fleur Fatale - Silent Revolution (CD, Killer Cobra, Pop)
Sweden has produced a wealth of great pop bands over the past few years...and La Fleur Fatale is yet another outstanding band to add to the list. These folks write smart, complex, stylized pop that is in the same general vein as Copeland. The melodies soar and swirl...and the arrangements are smart and intricate. A great deal of time and energy was obviously spent recording these songs. Twelve sparkling blasts of pure pop bliss with just a hint of psychedelia. Killer cuts include "Mellow My Mind," "Dare To Lick (Hunter's Red Sleeve)," "Astral Girl," and "Sting Me."
Sarah Elizabeth Foster - Gardening From the Ground Up (CD EP, Studio Sarah, Pop)
The debut full-length release from Sarah Elizabeth Foster. Gardening From the Ground Up features smooth, absorbing, highly melodic soft pop featuring stylized arrangements and Foster's wonderfully inviting vocals. This cool little EP includes five cuts. Our favorites are "Wake Up," "Missing You Now," and "Let's Go Away."
The Henrys - Is This Tomorrow (Independently released CD + DVD, Progressive)
After spinning this CD a dozen times or so...we're still not quite sure how to adequately describe it. Canada's The Henrys is a group of musicians who describe themselves as "nearly-instrumental"...but that doesn't even begin to sum up the wide range of sounds on this album. This is definitely one of those cases where the musicians are driven first and foremost by a desire to create (rather than the desire for money and/or fame). The fifteen tracks on this CD go all over the place...but instead of being difficult noisy artsy dribble, these tracks are clean and soothing...and have a very classic sort of sound. A few of the cuts feature vocals while others are instrumentals. The only constant here...is that everything this band delivers is of the highest quality. Super smart compositions abound on this unusual album. We didn't take the time (yet) to spin the DVD...but if its anything like the audio disc there's probably a lot to digest there as well. Killer cuts include "Give Him An Innocent," "Swan Song," "Nite Skule," and "Wishful Protection." At a time when everything gets easily slopped into pigeonholes, this one stands out like a sore thumb. TOP PICK.

Honest Mistakes - Break Up (CD, Beechfields, Pop)
Honest Mistakes comes to us by way of two previous bands. Some of these musicians were previously in the bands CheapPaperbackRomance and The Chris and Joylene Show. Break Up is a pure pop album full of modern guitar-driven pop tunes with the main focus being the super clean and clear vocals of Joylene Dalia. Nice hummable tunes with excellent harmony vocals. And the best part is...these songs have just the right amount of backing tracks (i.e., the tunes are not overproduced). Cool clean pop tracks include "Break Up," "Long Way Around," "Stay," and "Welcome Home."
Your dreams are irrelevant.
Your parents' dreams are irrelevant.
Your grandparents' dreams are irrelevant.
Your great grandparents' dreams are irrelevant.
Jack and Jill
Went up the hill
Became disillusioned and
Never came down.

Jack and Jill
Took little pills
That filled them both with
Laughter.
Jack came down
Which made him frown
And Jill came down
Right after.
Cosmo Jarvis - Humansyouhitch Sonofabitch (Double CD, 25th Frame Productions / Wall of Sound, Pop)
There's a lot to take in here...this whopping double CD set offers eighteen songs by up-and-coming pop sensation Cosmo Jarvis. Lots of folks out there are already singing this guy's praises...and after spinning Humansyouhitch Sonofabitch a couple of times it's easy to see why. Hard to believe that Jarvis is a teenager...because he's making music that rivals folks twice his age. Cosmo was born in New Jersey but moved to England as a small child. Incredibly, this young fellow already has more than 250 songs under his belt...as well as the support of Wall Of Sound MD Mark Jones. More than anyone else, the tracks on this album remind us very much of the 1980s British band Madness. The songs are instantly catchy and upbeat and some have just the slightest hint of ska. One thing is certain. We will all be hearing a lot more about (and from) this guy in the years ahead...
Kasumio Trio - Oh! Gimme Yo (CD, Beta-lactam Ring, Progressive/experimental)
Kasumi Trio is a new band created by members of the bands LSD March and tenniscoats. So...as any good esoteric music listener might already guess...there's not a lot on Oh! Gimme Yo that the casual music fan will be able to comprehend. The press release describes the music on this disc as "avant-garde-psyche-country-folk"...which is a rather accurate way of describing some of this material. The compositions on this album are abstract stream-of-consciousness creations. There is no attempt to come up with something that will stick with the listener. Instead, these artists apparently recorded this music to evoke moods and auras in the minds of their listeners. Some instrumentals, some tracks with vocals. Much of this material sounds very spontaneous...perhaps completely unrehearsed. It's kinda like hearing a weird band coming up with new material in the next room. Strange and unorthodox in so many ways...rather perplexing.
Kentucky Headhunters - Live / Agora Ballrooom - Cleveland, Ohio 5/13/1990 (CD, Mercury, Rock)
This album presents a previously unreleased recording of the Kentucky Headhunters kicking out the jams for a packed house in Cleveland way back on May 13, 1990. The guys were touring to support their album Pickin' On Nashville which, by the way, is being celebrated by the release of this CD (the original album was released 20 years ago). As such, the majority of the set features songs from that album. These guys were at the top of their game at this point in time as these sixteen tracks clearly prove. The sound is big, thick, and full...and the band's southern fried boogie had the crowd going wild. Nothin' but feelgood pop/rock tracks here including "Honky Tonk Blues," "Some Folks Like To Steal," "Smooth," and "Spirit In The Sky."
Kite Operations - Festival (CD, Actually, Records, Progressive/experimental)
The third full-length release from Chicago's Kite Operations. We weren't expecting to have a clue as to what this album would sound like because these folks' last release was so unpredictable. But whatever we were or weren't expecting...we weren't quite ready for the explosive assault of Festival. This is one of those albums that fits in the difficult listening category so if that's not your bag consider yourself forewarned. There are no simple catchy choruses here...no easy fragments to latch onto... The guys in this band are pushing the envelope really, really hard with this one...and apparently, in the process, challenging themselves and their listeners. Thick walls of sound...atonal noise...uncomfortable sounding vocals...Festival pushes hard and never lets up. It would be impossible to guess how folks will react to this. Definitely an intense batch of hyper-creativity here...(!)...
Bruce Kulick - BK3 (CD, Twenty4, Pop/rock)
Loud ballsy rock with big thick guitars. Bruce Kulick rocks out on BK3 with members of Kiss, The Knack, Motley Crue and more offering a helping hand. These big loud arena rockers are slick and nasty and shine a light on Kulick's impressive skills on the guitar. This is starting to sound pretty damn good but...oops...it's an advance CD-R...which means we have to cut this short...
Kyoto Drive - This Is All We Ever Wanted (CD, Pacific Ridge / Engineer, Pop/rock)
Hard driving complex power pop/rock. This is the debut full-length release from Britain's Kyoto Drive (they had previously released the EP Spotlights and Stars). It's chock full of the kind of loud hyperactive buzzsaw pop/rock that teenagers love. The guitars are loud and up front in the mix...but what may surprise many folks are the vocals. Even though they play really loud with everything turned up to the max, these guys aren't afraid to sing on key...and much of the material contains wonderful multi-layered harmonies. Ten rip-roaring cuts here including "Transitions," "Notes From Look Out Point," and "Waiting."
Elaine Lachica - I Think I Can See The Ocean (CD, Stunning Models On Display, Pop)
This is a different sort of album from a different sort of artist. Elaine Lachica's music is soft, subdued, and restrained. And considering the fact that it is basically pop music, it has more than its share of jazz threads. Elaine has a nice, loose vocal style that recalls some of the great female jazz vocalists from the 1940s...but the music is much more modern than such a comparison might imply. This album was produced by Kieran Kelly (who produced The Receiver) and recorded at the Buddy Project (where Sufjan Stevens recorded Illinois). A different flavor...and yet impossibly inviting. Fourteen tracks here including "Behind My Mind," "April Train," and "The Lake."
Len Price 3 - Pictures (Advance CD-R, Wicked Cool, Pop)
Sheesh...we sure hate the fact that this is a CD-R...because it would've been an instant and EASY top pick for this month (!). The guys in Len Price 3 play wonderfully melodic guitar pop heavily influenced by British bands from the 1960s and 1970s. Songs are everything in the world of music...and Pictures is chock full of memorable tunes. Plus the execution is terrific. These guys play with true spirit and style and their vocals are way, way, way above average. Thirteen kickass tracks here.

Mar - The Silence (CD, Ring Road, Progressive)
Really nice, smooth, absorbing, dreamy progressive pop with a difference. The Silence was originally released overseas in 2005 but the album was never made available to listeners in the United States until now. Mar includes members of the band Mum as well as Jimmy LaValle (The Album Leaf). The lyrics (written by Kyle J. Reidy) are excellent throughout. This band records atmospheric pop that is understated and subtle. The compositions are, for the most part, subdued and sparse...and the vocal segments are absolutely out of this world. The keyboard sounds are strange, distant, and warm. Hard to really compare this to anyone. Not a lot more to say here except...The Silence is an obvious TOP PICK this month. LOVE IT.

The Mary Dream - This Kind of Life (CD, SuperUniverse, Pop)
Beautiful dreamy pop. The Mary Dream is the duo comprised of Elise Bellew and Blake Ryan Dayton. Bellew and Dayton had a good bit of success with their last album (Beautiful World)...managing to have their music included in the TV shows All My Children, MTV's Real World, and two independent films. Like the last album, This Kind of Life was recorded in the duo's home studio...but this time around they added piano and synthesizers into the tunes which give the music a nice, thick, dreamy sound. Bellew's cool, subdued, breathy vocals drive the tunes which are full of smart melodies and cool, reflective lyrics. A truly nifty spin from start to finish. Standout cuts include "Deeper," "Below Zero," "Best Thing," and "Save You." Recommended for Ivy fans...
Memphis 59 - Ragged But Right (Independently released CD, Pop)
Nice, direct, melodic Americana pop/rock from Arlington, Virginia's Memphis 59. Most up-and-coming underground bands play artsy noisy difficult stuff...but not these guys. The folks in this band write and play country-tinged pop tunes that could easily be appreciated by millions of listeners. Ragged But Right features decidedly commercial-oriented pop songs...with excellent lyrics and melodies throughout. Our favorite cuts include "Me Myself and Eyes," "Way With Words" (our favorite), "Hotel Room," and "Heartbreak Luck."
Mark Adam Miller - Ain't Life Good (Independently released CD, Country/pop)
When we first heard this album we were certain that this was a Nashville, TN-based artist. But no, we were wrong... Up-and-coming country/pop artist Mark Adam Miller is from the unlikely city of Covington, Louisiana. But you'd never know it from the slick, polished, melodic tracks on Ain't Life Good. This guy has accomplished what most cannot. He has managed to independently record and release music that is as good or better than stuff released by big professional companies. Mark's tunes are simple and direct and deal with topics that the average listener should be able to relate to on the first spin. Nice punchy country/pop stuff featuring excellent vocals and arrangements that are a perfect fit. Cool cuts include "You Don't Know Jack," "Your Best Man," "Fragile," and "Bring It On Down."
Nervous Curtains - Out of Sync With Time (Advance CD-R, Latest Flame, Rock)
The debut full-length release from Nervous Curtains. The appropriately-titled Out of Sync With Time features piano-driven pop that doesn't sound anything like other piano-driven pop artists in the twenty-first century. The band is driven by the songwriting skills of Sean Kirkpatrick who is also in the band The Paper Chase. Folks wanting easy, predictable singalong pop should be forewarned. The songs on this album are at times somewhat unusual and sometimes rather strange. But the overall sound is inviting and ever-so-slightly familiar. Sean's vocals are interesting and a far cry from the usual (the guy is not afraid to try new things with his voice which works in the band's favor). Unusual arrangements abound on this album. Intriguing tracks include "Accomplice," "Losing Touch With One of My Senses," and "It's Cramped In the Casket."
Oblivion - Lotus / My Jar (Independently released CD single, Pop/rock)
Interesting progressive pop/rock tune that reminds us in some ways of Sebadoh. These folks really expand and let things happen during the course of these two tracks which last over seven minutes. Nice spontaneous feel and the sound is appropriately direct and raw. Now that we come to think of it...this could also be compared to early Nirvana. We hardly ever cover singles so...that in itself should tell you something about this release. Rather interesting.
Other Voices - Other Voices (CD, Stickfigure, Rock)
Phoenix, Arizona has changed so much over the past two decades. The city was once a ghost town as far as unusual and adventurous bands were concerned. Now it seems as if everyone and their sister is involved in some way with an artsy underground band. Other Voices is a band formed from the ashes of Death of Marat and The Minibosses. This band has apparently not been active for some time...which makes it even more unusual that their debut CD is only now being released. This is just the kinda underground rock stuff we dig. The guitars are loud and up front in the mix...the rhythm section powerful and driving...and the vocals appropriately drenched in reverb and/or echo. Only about half an hour's worth of music here...but every track is a keeper. Top picks: "Is There A Sharp Object Nearby?", "No Cause Effect," "Smoke and Mirrors."
Paperbacks - Lit From Within (CD, Parliament of Trees, Pop)
The third full-length release from Canada's Paperbacks. This band has had its share of ups and downs since being created in 2001. It was originally formed from members of The Bonaduces and Painted Thin. At one point the band was put on hold...before reforming with a new line-up. Members came and went as the band meanwhile continued to record and release material. The Paperbacks really offer a lot with this release. This double CD features 32 new tracks. It's a rather amazing feat when you come to think of it. Most new bands are opting to only release their material as downloads (or a mere EP)...while these folks take the opposite approach releasing a wealth of material on a real format. The less-is-more approach of these guitar-based tracks reminds us slightly of early releases by the Young Fresh Fellows...or Guided By Voices albums from the 1990s. This album is all about songs. And, surprisingly, there's really not a lemon in this bunch. Cool reflective pop cuts include "Good Lives (For Bad Reasons)," "Slow Learners," "Caroline," "A Dizzy Chain of Bees," "No Fatalities," and "Thieves Guild."
Parkas - You Should Have Killed Us When You Had The Chance (CD, Saved By Radio, Pop)
After playing together for about eight years the guys in Parkas have decided to call it quits. But instead of moping away with their tails between their legs, the guys in this band opted instead to record a spirited farewell album. You can be certain that You Should Have Killed Us When You Had The Chance sounds nothing like a band that is throwing in the towel...in fact, just the opposite. These guys are going out on a real "up" with this one. Plenty of nice loose rockers here including "Don't Say No," "Waxwing," "Blood Brothers," and "Night and Morning." It'd be interesting if support for this one was so strong (something which is very likely) that the guys decided to stay together. Hey, stranger things have happened...
Philippe Petit - Henry: The Iron Man (CD, Beta-lactam Ring, Progressive/experimental)
Yet another peculiar mind-expanding release from the strangest music label on the planet. We're tempted to reprint word-for-word Philippe Petit's own explanation as to why he created this album. But that would, of course, be plagiarism. So, in a nutshell...Petit had a dream/vision of a reworked remake of the film Eraserhead...so he created his own soundtrack for the imaginary film. Eraserhead being perhaps our favorite film of all time, we were immediately intrigued. The music is...sometimes reminiscent of the music used in the original film...but modified, revamped, restructured, and deconstructed. What does it sound like...? A combination of glitch, electronic drone, noise, and experimental sounds. There's nothing accessible about this release. The only folks who it will appeal to are those who don't connect music with money. A complete and total form of artistic expression. Strange, creepy, unsettling...dark and hypnotic. TOP PICK.


Picastro - Become Secret (CD, Monotreme, Progressive)
The fourth full-length release from Toronto, Canada's Picastro. We've always found it interesting how like-minded people have a way of connecting with one another This has always been true...but the internet has made it more commonplace than ever before. The folks in Picastro play peculiar music that is decidedly out-of-synch with what's happening in the world of music. On this album, guest artists include Tony Dekker (Great Lake Swimmers), Brendan Massei (Viking Moses), Colleen Kinsella (Fire On Fire, Cerberus Shoal), John McIntyre, Stephanie Vittas, Dwayne, Sodahberk, and Nick Storring. The tracks on Become Secret might best be described as difficult underground progressive pop. The songs merge in and out of various terrains...all the while retaining a strange moodiness that is difficult to describe. After a few spins this stuff gets in your head and just won't get out. Nine cool cuts here including "Twilight Parting," "Split Head," "Neva," and "The Stiff." TOP PICK.

Polaroid Fame - We Live Your Life (CD, Chord Accord, Pop)
The folks in Australia's Polaroid Fame compose synth pop tunes that are heavily reminiscent of bands from the 1980s (some of the songs on this album bear a strong resemblance to Duran Duran). We Live Your Life features tunes that are unashamedly accessible and commercial. These folks record tracks that are instantly familiar, upbeat, and danceable. The vocals are way up front in the mix, and each song has at least one super catchy segment. With the right push, the members of Polaroid Fame could easily become very, very big.
She drove a Pontiac.
She was bound and gagged in a Pontiac.
She was fatally stabbed in a Pontiac.
She was buried in a Pontiac.
Gabriel Riesco Project - Sculptures In Time (CD, WUC, Jazz)
Nice smooth modern jazz from the Gabriel Riesco Project. The album is a tribute to sculptor Eduardo Chillida. It was recorded in one day in order to capture the spontaneity of the musicians. Riesco was formerly in the bands Global Grooves and HighGroovin...but is now releasing music under his own name. Sculptures In Time also features the talents of Nir Naaman, Roy Assaf, Chris Smith, and Colin Stranahan. Considering the fact that this was pretty much recorded on the spot, these tracks sound amazingly smooth and rehearsed. Eight cuts here including "Chillida," "Ainara," "Africa," and "Todo Claro."
Jackie Ryan - Doozy (Double CD, Open Art Productions, Jazz/female vocalist)
Super smooth double CD set featuring the soothing vocals of Jackie Ryan. Ms. Ryan has a voice that recalls some of the great female vocalists from the 1940s and 1950s...when singers were more direct and real (and didn't feel the need to inject twenty-seven notes into every single syllable). Doozy is Ryan's fourth full-length release...and it's a keeper. Backing musicians on the album include Cyrus Chestnut, Eric Alexander, Romero Lubambo, and Jeremy Pelt. Although not a well-known celebrity...yet...Jackie has been steadily raking in positive reviews and fans over the past few years. Doozy will no doubt please her existing fans and bring in legions more. Twenty scintillating tracks here including "You'll See," "Dat Dere," "Summer Serenade," and "Some Other Time." Cool, smooth, and breezy.
Search and search
And search and search
And search and search
Then die.
Now I lay me
Down to sleep
Just like other
Goddamn sheep.
Slow Six - Tomorrow Becomes You (Advance CD-R, Western Vinyl, Progressive)
Progressive modern mood music for the twenty-first century. Beautiful free-flowing creations that combine classical, trance, and progressive rock together into a seamlessly relaxing concoction. This is yet more proof that the folks at Western Vinyl are expanding their boundaries and, in doing so, are offering a wealth of new artists whose music doesn't fit into any one specific genre. Too bad this is an advance CD-R, as it would've been an obvious TOP PICK this month...
System and Station - I'm Here To Kill (CD-R EP, Latest Flame, Rock)
More cool progressive underground rock/pop from System and Station Hard to believe these guys have been at it for about a decade now. And you'd never know it from the vibrant sounds on I'm Here To Kill. These clever unpredictable rockers find these guys still in excellent form...and obviously still loving every minute of what they're doing. Plenty of cool grooves here...and those guitar riffs sound absolutely spectacular. Too bad this is an EP...after this one spun itself out we were left wanting more...
All rhythm is
Terrible rhythm.

Yukon Blonde - Yukon Blonde (CD, Bumstead / Nevadore, Pop)
We thinks there must be an awful lot of people out there rediscovering mom and dad's old 33 RPM vinyl records from the 1970s...because there are a bewilderingly large number of artists lately playing music reminiscent of this time period. Of course as is always the case, some folks fail miserably...while other folks do it really, really well. The folks in Yukon Blonde fall into the latter category. While the songs on this album definitely harken back to the 1970s, this does not come across like a retreading of old sounds and ideas. Instead, it sounds as if these folks used ideas from the past to spark their modern day pop tunes. There's a lot of ultra-cool people working with, supporting, and/or marketing this band...so chances are they are going to become big fast. This ten song album is full of cool substantial melodies and well-arranged tunes. Our favorites include "Rather Be With You," "Trivial Fires" (our favorite), "1000 Years," and "Loyal Man." TOP PICK.

A
Ada Jane - Again...again
A M Conspiracy - A M Conspiracy
Apollo - Past present future
Apples and Apples - Blip
B
Bad Bad Bad - Uppity
Bingo Puppies - Game dogs
Bunky Dodo - Crap
C
Canning Is Easy - No food for mama
Jon Coleman - Make it fast
Cuzzle - Drank it up
D
Dairy Cow - Dairy flowers
Shaky DeVille - Shaky DeVille
Dios - We are Dios
Brian Dolzani- Brian Dolzani
Dumb Muzzle - Fill 'er down
E
Easy Don't It - Plaza ski visit
Eat Muffy - Dori
Early Morning Dunk - Trinkets
Ezzer - Tame dreamer
F
Faan - Naafer
Fae - No more no more
Gus Fafalios - Night fishing
G
Ken Greves - The face of my love
Gummer - Now about the gum
H
Ashbrook Haynes - Not so fast
Hearts and Minutes - Hearts and Minutes
Kris Heaton Blues Band - R-ME strong
Heligoats - Goodness gracious
Hotel St. George - City boy lemon
I
Ian - Tax pump
Irky Strip - Taw taw
Izztunk - Brintjl
J
Jammies - East west west
Junk For Junkies - Jam on the toaster
K
K and K - Picky picky
Kenny & Leah - April in Paris
Kung Fung - Lousy mercy
L
Denise La Grassa - April dreams
Lambs Loaf - Loafer's paradise
Lumpy's Dove - Howdy dover
M
Maaa Maaa Maaa - Meee Meee Meee
Manhattan Valley Ramblers - Ballads and barnburners
H. E. Miller - Apocalyptic dreams
N
Naaa Naaa Naaa - Neee neee neee
New 5 - Introducing
David Newbould & Friends - The long way home: Live from austin
Next Stop...Soweto - Township sounds from the golden age of mbaqanga
Nickodemus - Sun people
Nite Nite - How to touch the moon
O
Optimen - Fire fighters
Orange Velvets - Fuzz, beautiful fuzz
Willard Overstreet - Something to hold onto
P
Paa Paa - Tower of Paa Paa
Pistol Whip - Terminal
Q
Quaaker - Quaaker
Quick Before No - Harp #138
R
Raa - Lincoln's dumb
Rael's Floss - Rizznio
Ruder Than You - Creation sounds
S
Seaspin - Reverser EP
Samujel Stewart - The beginner EP
Sunk Sunker - Town brim
T
This Harmony - Notturno
This This - That that
U
Untied States - Instanta everything
U. O. Project - It's time for U
V
The Villains - The Villains
W
When Summers Gone - December
X
XXX - RT3
Y
Yaya and the Yaya - Toyotathon
Z
Zzz-Tamer - Yay for yowzer