About E-mails * babysue Store * Donate * Contact Info * babysue * LMNOP * dONW7 * Poetry * T-Shirts * Review Policies
December 2010 Comics and Poems by


aka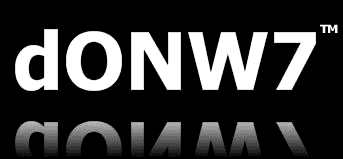 Lap up fat.
Lap it up.
Lap up some goddamn
Fat.

Allocate your shakers.
Initiate your rate of stake.
Emulate your roller skate and
Fabriderm your boosie.

Inner peace.
The ultimate
Lie.

Prejudice is a
Wonderful thing.
It is natural and
Normal.

Hey hon.
Love you, hon.
Marry me, hon.
Getting tired of you now, hon.
Met someone smarter and more attractive than you, hon.
So long, hon.

Your balls used to
Mean so much.
Now they don't mean
Anything.

Your parents are feeding you
The same dumb lies
That they were fed
When they were
Young.

Have a happy holiday dinner.
Chew and thrust muscles
From a dismembered dead bird
Down your throat.

Let's all marvel at our
Artificial interconnectedness.
Let's type to one another all the time.
Let's share cute snippets of information.
Let's keep each other aware of lots of things
That don't really matter.
Let's all marvel at our
Artificial interconnectedness
While the realities of our daily lives
Slowly drip away and
Dissolve.

Looking under rocks and stones.
Where is Pretty?
Digging holes that never ever end.
Where is Pretty?
Flying across continents and
Running in the rain.
Where oh where is Pretty?
Driving real fast and
Never losing hope.
Where oh where is
Pretty?

Fly a kite in the park.
Then scrape the remains off your shoes.
Take the kids out for a hike.
Then scrape off the remains.
For every happy event
There are always unpleasant things attached.
The majority of our lives will forever be spent
Scraping off remains.

We need less hope in the world
And a lot more
Hate.
A
A Cat Called Cricket - When leaves fall
A Clever Con - The robot ep
Active Child - Active Child
Ada Jane - Again...again
Trevor Alguire - Now before us
All Night Drug Prowling Wolves - Make it right
Almost Alice - Almost Alice
Alphanaut - Out of orbit
A M Conspiracy - A M Conspiracy
American Sixgun - Gypsy circus & the southern wind vol. I & II
anaROBIK - Operator's manual
And The Wiremen - And The Wiremen
Andyblue - Key to the highway
Michelle Anthony - Tornadeoeo
Anti-Social Music - Fracture: The music of Pat Muchmore
Apollo - Past present future|
James Apollo - 'Til your feet bleed
Apples and Apples - Blip
Mark David Ashworth - Bright is the ring of words
Astonishment - Banana sandwich
Athfest 2010 - Athfest 2010
Aviation Blondes - Edge of forever"
Jason Ayres - Chasing ghosts
B
Bachman & Turner - Bachman & Turner
Bad Bad Bad - Uppity
Roberto Badoglio - Re-evaluation time
Balance and Composure / Tigers Jaw - Split CD
Bambara - Dog ear days
Batusis - Batusis
Eric Bell - Lonely nights in london
Lisa Bell - Dancing on the moon
Gary Bennett - You are never nice to me
Sylvia Bennett - Smile
Big Daddy Love - To the mountain
Big Rock Candy Mountain - Big Rock Candy Mountain
Big Tree - Home (here_)
Bingo Puppies - Game dogs
M Bird - Over the bones
Bird Call - The animals know
Black - Sun in the day moon at nigyht
Black Swedes - Tempest
James Blackshaw - All is falling
Peter Block - Peter Block
Blow Up Hollywood - Take flight
Bolts - Play the music
BR and Timebomb - Time is now
Bramble Jam - Move your boots
Riobert Branch - Courage to be
Eric Brendo - Over the dunes and into the cave
British Lions - Live at the old waldorf, san francisco 1978
Brookhaven - When the chorus walks
Linda Brooks - The spaces in between
Reagan Browne - Daydrams in stereo
Bucket Boys - Killing club
Bullet - The entrance to hell
Bunky Dodo - Crap
Mitch Burger - Reactive
Matt Burke Band - Pretty close to very good
Busses - Busses
Buzzard Lope - Daybreak
David Byron Band - On the rocks
C
Roger Cairns and Gary Fukushima - The dream of olwen
Jeff Callahan - Empty swings
Suzy Callahan - Big helpless sleep
Kate Cameron - Conviction
Campaign - It likes to party
Campbells - The inside of our there
Camp Rock 2 - The final jam
Captain Zapped - Captain Zapped
Jerry Castle - Don't even ask
Cavemen Go - New lives
Corrin Campbell - Game night
Conchita Campos - No one really knows
Canning Is Easy - No food for mama
Jerry Castle - Don't even ask
Castle Oldchair / Kid Primitive Family - Newborn slime / White light
Cave Syndrome - Transient songs
Celadore - Distance is a gun
Championship - Moving at the speed of darkness
Chapin Sisters - Two
Corinne Chapman - Dirty pretty things
Chemical Distance - The pain and the progress
Margaret Cho - Cho dependent
David Christensen - Tribute volume one
Cinnamon Band - All dressed
Claps - New science
Tigger Clarkson - The balance EP
Jen Cleary - Back to the wheel
Barry Cleveland - Hologramatron
Coal Porters - Durango
Cold River Lady - Better late than never
Jon Coleman - Make it fast
Collen and Paul - Colleen and Paul
Consortium - 13th hour
Anna Coogan - The nocturnal among us
Ryan Cook - Peaks & valleys
Copernicus - Nothing exists
Crystal City - Crystal City
Shannon Curfman - What you're getting into
Nick Curran and the Lowlifes - Reform school girl
Cursed Arrows - Telepathic high five
Cuzzle - Drank it up
D
Dairy Cow - Dairy flowers
Dandy Warhols - The capitol years: 1995-2007
Dangermaker - Dangermaker
Dan Le Sac vs Scroobius Pip - The logic of chance
Darklight Corporation - Darklight Corporation
Henry Darragh - Tell her for me
Glenton Davis - Are you ready
Marc Davis - eye.sea.land
Tanya Davis - Clocks and hearts keep going
Death of Paris - Death of Paris
Shaun Degraff - Grey area
Delhi 2 Dublin - Planet electric
Grant Dermody - Lay down my burden
Andy De Rosa & Electric Mojo - Unscathed
Details - The original mark EP
Shaky DeVille - Shaky DeVille
Dexter Freebish - Shine on
Frank DiBussolo - Average white cats
Diet Kong - Beautiful black out
Dig Jelly - Predicate
Dios - We are Dios
Doc Weiss Band - Different point of view
Brian Dolzani- Brian Dolzani
Doobie Brothers - World gone crazy
Dane Drewis - Rock & soul
Dual Rhythm - Big band
Dubmarine - Chip
Duc'n It Easy - October
William Duke - The sunrise and the night
Dumb Muzzle - Fill 'er down
E
Eastern Conference Champions - Santa fe
Easy Don't It - Plaza ski visit
Eat Muffy - Dori
Early Morning Dunk - Trinkets
Echo Orbiter - Euphonic montage
Efren - Always been a bleeder
Electric Grandmother - Listening party
Elephant Stone - The glass box EP
Esquela - The owl has landed
Eux Autres - Broken bow
Ezzer - Tame dreamer
F
5North - Crooked hill road
40 Watt Hype - Push
Faan - Naafer
Fae - No more no more
Gus Fafalios - Night fishing
Falling Still - May all magic guide and change you
Faravelliratti - Lieu
Matt Farr - Matt Farr
Father Murphy - No room for the weak
Brutus Faust - Vengeance is mine
Feldikin - Small songs about us
Fernandez & Wright - Unsung
Fiery Blue - Fiery Blue
Fight the Quiet - Let me in
Filthybird - Songs for other people
Fjord Rowboat - Under cover of brightness
Floating Opera - Pony up a go-go
Flynnville Train - Redemption
Foghat - Not live at the BBC
Fond of Tigers - Continent & western
Josephine Foster & The Victor Herrero Band - Anda jaleo
Betsy Franck and the Bareknuckle Band - Still waiting
Jenn Franklin - Girl invisible
Fred Fried and Core - Core 3.0
Free3ass - Two worlds collide EP
Friday Night Lights - Original television soundtrack vol. 2
Fugitives - Eccentrically we love
Fun - New 13
Funky Knights - Funky Knights
G
Matthew Gair - And she whispered i told you so...
Peter Gach - Fresh piano
Galleon - In stereo
Jackson Garrett - Speechless
Matt Garrison - Familiar places
General Bye Bye - Girouette
Ghostbeard - Stochascticity
Giant Sand - Blurry blue mountain
Michael William Gilbert - I can see from here
Gills and Wings - EP
Dave Gleason - Turn and fade
Glenious Inner Planet - Glenious Inner Planet
Jen Gloeckner - Mouth of mars
Goodchild Badchild - Goodchild Badchild
Good Ship - A harbour fair
Good Ship - Avast! wretched sea
Goonies Never Say Die - In a forest without trees
Gospel Claus - C-L-A-W-S
Gospel Gossip - Drift EP
B.D. Gottfried - The warden's picnic
Chris Graham Trio - After-birth of cool
Graze - Give/sell
Great Big Sea - Safe upon the shore
Ken Greves - The face of my love
Gummer - Now about the gum
Matt Gunston - Friday night of the broken man
H
Hamacide - Mighty little machine
Laura Harrison - Now...here
Ashbrook Haynes - Not so fast
HB3 - Studies for traps and piccolo
Heart - Red velvet car
Hearts and Minutes - Hearts and Minutes
Kris Heaton Blues Band - R-ME strong
Heligoats - Goodness gracious
Here Come The Birds - Here Come The Birds
Here Come The Birds - Cigarettes
Hetty Black - Animal spirits
His Name Was Iron - Chariots for hire
Hogs In Dandyland - Across a miracle
Lucky Holloway - Up the highway
Ellen Honert - Hummingville
Honeychild - Nearer the earth
Horse Opera - Sounds of the desert
Hospital Garden - Hospital Garden
Hotel St. George - City boy lemon
Household Names - Stories, no names
Hulon - First impressions
Hunters & Runners - Of classic renown
Hunters, Run! - Life of crime / Oh my ageless brother
Hussys - Tokyo elephant brothers
I
Ian - Tax pump
Ill Ease / Lazer Crust - A double edged sword reversed
Illimanjaro - Boiling point
Imanda Lake - Seesamseesam
Indescent - 25 steps b/w silver machine
Irky Strip - Taw taw
Iron Kim Style - Iron Kim Style
Iron Thrones - The wretched sun
It Kills - It Kills
Yuko Ito - Mania de voce
Izztunk - Brintjl
J
Robert James with The Unaccountable Frenzy - st
Suzanne Jamieson - A sun-up sky
Jammies - East west west
Jack Jeffery - Passage to agadir
Darryl Jenifer - In search of black judas
Howard Jennings - Ready to listen
Jesus Rehab - The highest highes and the lowest lows
Jezebels - Dark storm
JFA - Speed of sound
Joie de vivre - The north end
Vicky Juma - Lovers or friends
Sarah June - In black robes
Junk For Junkies - Jam on the toaster
Junkyard Empire - Rebellion politik
Jupe Jupe - Invaders
K
Shunda K - Here i am to save the world
K and K - Picky picky
Kadman - These old bones
Ameet Kamath - Greasy rails
Kenny & Leah - April in Paris
Ihsaan Khatim - Ihsaan Khatim
Will Kimbrough - Wings
Kitsune - Ponystep
Will Knox - The matador and the acrobat
Annie Kozuch - Here with you
Gerald Krampl - Lighthouse
Kung Fung - Lousy mercy
L
Lab Coast - Extra happy ghost
La Chansons - King and queen of the dance floor
Lachi - Lachi
Lady K and the Kings of Swing featuring Dale Head - Live at Blackhawk
Denise La Grassa - April dreams
Laneous & The Family Yah - I am dog
Richard Laviolette and the Oil Spills - All of your raw materials
Lambs Loaf - Loafer's paradise
Gianna Lauren - Some move closer, some move on
Ellie Lawson - Lost songs
Lawrence Lebo - Don't call her larry
Legendary Pink Dots - Seconds late for the brighton line
Dave LeMieux and House of Soul - Jazz shaped: live at the soiled dove
Leverage - Soundtrack from the original television series
Le Vice - Le Vice
Leslie Lewis - Keeper of the flame
Lille - Lille
L'illon - Warrior angel
Craig Lincoln - Cats and dogs
Linkin Park - A thousand suns
Lions Rampant - It's fun to do bad things
Living Proof - Feel good music
Lloyd Dobler Effect - A mute reminder
Locals - Salt
Locksmiths - Full count
Loden Buggy - Loden Buggy
Loomis Fargo Gang - Humans, nature, and human nature
Lovestorm - Great ocean
Lowell - The ten houses and the falling leaves
Lumpy's Dove - Howdy dover
M
Maaa Maaa Maaa - Meee Meee Meee
Jesse MacLeod - In between homes
Made In Iceland - 3
Magic Bullets - Magic Bullets
Magna Carta - Midnight blue: Live & let live
Craig Maher - Propel
Makaras Pen - Markaras Pen
Malenkky Slovos - Antiquambience
Joey Maltese - Night of the muse
Mamuthones - Sator
Manhattan Valley Ramblers - Ballads and barnburners
Mannish Boys - Shake for me
Marbin - Marbin
Marshall Law - Power game
Jakob Martin - Leave the light on
Lisa Maxwell - Return to jazz standards
Mayo Grout's Known Universe - Mayo Grout's Known Universe
Francis Mbappe - Peace is freedom
Gerry McAvoy - Can't win 'em all
Sean McCann - Lullabies for bloodshot eyes
Rick McGuire - Dust and tears
Brandon McHose - Token
Shawn David McMiller - Dead friends
John McVey - Unpredictable
Mean Mary - Walk a little ways with me
Mehran - Angels of persepolis
Mel Flannery Trucking Co. - As it turns out
Melvin's Rockpile - Out to lunch
Memorials - Memorials
Laura Merrimen - Love letters for lonely hunters
Microtia - Spacemaker
H. E. Miller - Apocalyptic dreams
Kristine Mills - Bossanovafied
Milow The Girl - Days of power
John Milstead - Sides of the soul
Miriam's Well - Indians and clowns
Mississippi Painful - No recession
Modern Superstitions - All the things we've been told
Montana 1948 - Industry demo
Hannah Montana - Forever
Sergio Montoya - Black disco
Moonlit Sailor - So close to life
Moonshine Hooligans - Subterranean secrets
Joseph Patrick Moore - To africa with love
Morlocks - Play chess
Morning Of - The way i fell in
Morrow - Morrow
Steve Morse & Sarah Spencer - Angelfire
Ken Will Morton - True grit
Muy Cansado - Love & fear
My Glorious - Home is where the heart breaks
N
Naaa Naaa Naaa - Neee neee neee
Arthur Nasson - Echo garden
National Rifle - Vanity press
Timothy Nelson - The infidels
New 5 - Introducing
David Newbould & Friends - The long way home: Live from austin
New Heathens - Hello disaster
New Lou Reeds - Hit songs
Next Stop...Soweto - Township sounds from the golden age of mbaqanga
Nichelodeon - Come sta annie?
Nichelodeon - Il gioco del s'ilenzio
Nickodemus - Sun people
Night Driving In Small Towns - Serial killer
Nine Below Zero - Chilled / refrigerator
Nite Nite - How to touch the moon
Nobody Lives Forever - Cradle bay
NoMoreDolls - Another way of living
Notorious - Radio silence
O
Trisha O'Brien - Out of a dream
Old Wolf Thoughts - Funeral in the mirror
David Olney - Dutchman's curve
One World Revolution - Transitions
Joey Only - Transgression trail
Open Mike Eagle - Unapologetic art rap
Optimen - Fire fighters
Optimen - The out of money experience
Orange Velvets - Fuzz, beautiful fuzz
Willard Overstreet - Something to hold onto
P
Paa Paa - Tower of Paa Paa
Packway Handle Band - What are we gonna do now?
Steve Palmer Band - Apparition
Paperdoll - Ballad nerd pop
PaperSunFlower - Clouds
Jesse Payne - Nesting
Pecolia - Lots of little goodies
Guy Penrod - Breathe deep
Jana Peri - Ballerina of the bowery
Sam Peters - I am the river
Pierce The Veil - Selfish machines
Adrienne Pierce - Oh deer
Pistol Whip - Terminal
Plethora - Pinata protest
Point A to Point A - The reggie pittman-loren daniels quartet
Kristin Porter - By the light of the moon
Project Do Not Ask - Project Do Not Ask
Prospect - Talk EP
Public Good - A varied program of stereo dynamics for your wild nights alone
Public Good - No. 1
Public Symphony - Inspire
Pumpy Doo - Ramper squiredom
Push - A naive push to escapism...
Q
Quaaker - Quaaker
Quick And Easy Boys - Red light rabbit
Quick Before No - Harp #138
Quinn's Qui - Rilly rilly ucker
R
Raa - Lincoln's dumb
Rael's Floss - Rizznio
Rakehells - Please yourself or the devil in the flesh
Red Line Chemistry - Dying for a living
Amy Regan - Amy Regan
Remaindermen - Border states
Sean Renner - The blossoms of armageddon
Ricky Reilly - As many times as it takes
Ria - Ria
Will Richards - One more chance
D.B. Rielly - Love potions and snake oil
Rockabye Baby! - Lullaby renditions of Journey
Rockabye Baby! - Lullaby renditions of Elbis Presley
Rooms - Rooms
Rosabella - Rosabella
Frank Royster - Innocence is bliss
Rubettes - 21st century rock 'n' roll
Ruder Than You - Creation sounds
Running Kind - The girl for all the world
S
Harvie S - Cocolamus bridge
Sails - A head ful of stars
Sam & Ruby - The here and the now
Sandbox Rebel - Songs for friends, family and the times
Sand Snowman - Nostalgia ever after
Catarina Dos Santos - No balanco do mar
Scattergun - Life at fantasy lounge
Schleusolz - 10 movies
John Schneider - Happy life
Scraping For Change - Breaking the silence EP
Seaspin - Reverser EP
See Green - Violet
Self Animation - Self Animation
Seven That Spells - Future retro spasm
Sexy Accident - Now that she's gone
Shake Ups - Warm fuzzies
Shitty Friends - I'm sorry it might not have happened this way
Shoreline - Fake it 'til you make it
Russell K. Shores - LS 5
Shotgun Opera - Serial obsession
Tucson Simpson - Rainshine
Sol Skugga - Fairytales and lullabies
Bill Slater - That's crazy talk!
Small White - Career
Smirnov - Privet earth!
Kathryn Smith - With every breath i take
Seon Smith - He's coming again
Snake! Snake! Snakes! - Snake! Snake! Snakes!
Society of Composers, Inc. - Mosaic
Soft Reeds - Are bastards
Sojourners - Sojourners
Solar Temple Suicides - Sentinels of the heliosphere
Sonarpilot - Mothership
Sool - A touch of sool
Sorry No Ferrari - Ternary
Soundtrack Without Film - Wrath's Fury by David Adrian
Sourpatch - Crushin'
Southern Rescue Trails - North elementary
Sparkydog & Friends - People of the world/red light
Chris Spedding - Just plug him in
Spin - Believe
Spoek Mathambo - Mshini Wam
Spouses of the Lovly - Gray hay
Stance - I left love behind a long time ago
Standard Fare - The noyelle beat
Startover - Survivor's guide
Static of the Gods - Knowledge machine
Stereo Freakout - If wishes were fishes...
Jack Stevens - High dirty & low
Samujel Stewart - The beginner EP
Stimulator - Lovelier in black
STNNNG - The smoke of my will
Greg Stomberg & Dan Susnara - The 2nd annual trips festival
Storys - Luck
Stray - Valhalla
Street & Babe Shadow - Street & Babe Shadow
Strength - Mind-reader
Strong Like Bear - Seekikng ghosts EP
Joey Stuckey - So far
Summer People - Good problems
Sunk Sunker - Town brim
Sunset Curse - Artificial heart
Supernatural - Original television soundtrack seasons 1-5
Roxy Swain - The spell of youth
Swallows - Clearskyrelapse
Sweet Jones - Le grande soiree
Sweet Nasty - Life on fire
Szuffer - Blanner topso
T
10 Ft. Ganja Plant - 10 deadly shots vol. 1
Thee Nosebleeds - Thee Nosebleeds
Kirsten Thien - Delicious
This Blue Heaven - Quicksandglass
This Harmony - Notturno
This Moment In Black History - Public square
This This - That that
Thornton - Had a sword
Tiny Little Blackouts - Idea of alice
Tired Pony - The place we ran from
Tireless Sedans - Score one for the underdog
Tohpati Ethnomission - Save the planet
Tommy & The High Pilots - American riviera
Carmen Tosca - Wind
Trench Party - Kitchen
Tres Tontos - Mikingmihrab
Tribal Machine - The orwellian night
Ben Trickey - Come on, hold on
Walter Trout - Common ground
Twisted Sister - Live at Wacken: The reunion
Tygers - Second album
Typical Miracle - What in the world?
U
Ultralust - Hero
Underminers - Heart part of your mind
Unraveling - Arcane hymns
Untied States - Instanta everything
U. O. Project - It's time for U
V
Robert Valente - Alive
Vanaprasta - Vanaprasta
Van Gobots - Guantanamo beach party
Various Artists - New music from San Diego
Various Artists - Heavy Rotation Records: Dorm sessions 7
Various Artists - Kohalik ja kohatu: Compilation of Estonian independent music
Various artists - Live at Knebworth
Various artists - Velvet Blue Music - 10 significant others
Various artists - Wish i'd kept a scrapbook: A tribute to Tullycraft
Various artists - Music for personality disorder
Vasoline Tuner - More religion more money more sex
The Villains - The Villains
Violent Kin - Velvet hideout
Viva - Rock & roll lover
VSQ - VSQ performs lady gaga
W
Wag - Returning traveler
Johnny Walker - Stuffed animal instincts
Walkfast - Rendition
Wallace - Playing With Fire
Richard Walters - The animal
Warning Light - Further on
Waves On Waves - Like an animal
Weep - Worn thin
When Summers Gone - December
White Lightning - ...asmidnight approaches/paradise
White Widow - Black heart
Whole Sky Monitor - Twisted little piggies
Wild Moccasins - Skin collision past
Kathryn Williams - Relations
Adam Wilson - West coast elegy
Dana Wilson - Nothin' good ever comes easy
Winebirds - Seance hill
Without a Face - The 1st album was better
Wonder Years - The upsides
Raymond Scott Woolson - Broken things mended...awake in the waiting fields...
Workhorse - III
Wrong Side of Dawn - Stay awake
X
XXX - RT3
X Sparks the Butt - Trocky puny
Y
Yaya and the Yaya - Toyotathon
Year of the Dragon - Blunt force karma
Yeller Bellies - Here to suffer
You Dirty Rats - 5 song E.P.
Young Sinclairs - We spoke our minds E.P.
Youth In Revolt - Original motion picture soundtrack
Z
Jennifer Zarine - Fresh made cuppa tea
James Zollar - Zollar systems
Zzebra - Zzebra/Panic
Zzz-Tamer - Yay for yowzer