About E-mails * babysue® Store * Donate * Contact Info * babysue * LMNOP * dONW7 * Poetry * T-Shirts * Review Policies


Comics, Poems, and Reviews by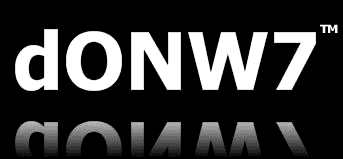 April 2010


*Top Picks =
Active Set - Active Set (Independently released CD EP, Pop)
Cool punchy guitar pop/rock. These guys' direct approach reminds us of some of the early recordings by Joe Jackson and Elvis Costello. The tunes on this self-titled EP feature throbbing distinct rhythms, charging guitars, and vocals that are appropriately up front in the mix. Six hard hitting pop tracks here including "Escape Act," "Mindless," "Truth Hurts," and "Better Brigade." Nice smart modern pop with an edge.
Archie Bronson Outfit - Coconut (CD, Domino Publishing Co., Progressive pop/rock)
Wow. Now here's an unusual and refreshing blast of true alternative pop/rock. We hesitate to compare the Archie Bronson Outfit to The Flaming Lips (because everyone always compares every underground band to them)...but we do so only to give a general idea of where this band is coming from. In actuality the songs themselves are markedly different. Coconut is a crazy album full of cerebral pop melodies and abstract noisy arrangements. While these guys are playing modern twenty-first century pop...traces of psychedelia from the 1970s enters the mix at times as do some adventurous sounds that we associate with underground American bands from the 1990s. The band's vocals are almost always drenched in odd effects. So much creativity going on here that the listener is sometimes challenged to the max. We like being challenged. Accordingly, Coconut is different..and nutty enough to hold our attention from start to finish. Groovy cuts include "Magnetic Warrior," "Hoola," "Wild Straw Berries," and "Fun Gospel Singer." Top pick.

Darrell Bath - Love And Hurt (CD, Angel Air, Pop)
The debut solo album from Great Britain's Darrell Bath which was originally released in 2001. Bath is probably best known as a former member of the Cry Babys and for his stint playing guitar with Ian Hunter (of Mott The Hoople fame). The folks at Angel Air give this one the royal treatment...all the original tracks remastered plus two bonus tracks ("All The Good Times," "Flight 505"). Bath's music reminds us of several different artists...including (but not limited to) Daniel Treacy (The Television Personalities), John Lennon, and even Bob Dylan at times. The tunes on Love and Hurt have a nice, loose, spontaneous feel that is particularly inviting. Cool tracks include "So Young So Wise" (coulda shoulda been a hit), "Still Learning," "Tumbleweed," and "Don't Go Waistin' My Heart."
Bettie Serveert - Pharmacy of Love (Advance CD, Second Motion, Pop/rock)
Despite the fact that they released their debut album (Palomine) in 1992 and have been very popular in hip underground circles around the globe, up to this point in the time the folks in Bettie Serveert have not yet become superstars. And that may not be the driving point anyway...because after spinning Pharmacy of Love a few times we get the impression that these folks may be in it mainly for fun and entertainment. We liked some of what we heard from Bettie Serveert in the 1990s...but in our minds the material on this album is stronger and much more focused. The band members take the direct approach this time...focusing mainly on keeping things simple so that unnecessary variables don't get in the way of the songs themselves. This album features original members Carol van Dyk, Peter Visser, and Herman Bunskoeke joined on drums by Joppe Molenaar (who is also in the band Voicst). Nice smooth buzzsaw pop cuts include "Deny All," "Semaphore," "Calling," and "Change4Me."

The Bird And The Bee - Interpreting The Masters Volume 1: A Tribute to Daryl Hall and John Oates (CD, Blue Note, Pop)
We're big fans of The Bird And The Bee...but we never ever cared for the music of Hall and Oates. So how should we react to an album that features one of our favorite twenty-first century duos presenting covers of songs written by one of our least favorite duos from the 1970s...? Well actually...this album sounds pretty damn good. Not surprisingly, our favorite is the lead track ("Heard It On The Radio"...the only tune written by The Bird And The Bee)...so we still obviously prefer the band's original compositions. But we have to admit that these folks manage to make Hall and Oates tunes quite palatable...so much so that for the first time ever we can actually appreciate some of their songs. So while we're still anxiously awaiting the next album of original tunes...this will certainly keep us satisfied for the next few weeks...
Black Bone Child - Alligator (Independently released CD, Pop/rock), Take You Blind (Independently released CD EP, Pop/rock)
Not one but two new albums from Austin, Texas-based band Black Bone Child. These guys play really cool loud driving rock music that is both genuine and memorable. Alligator is definitely our favorite of these two discs. The album is short clocking in at just over 30 minutes...but the band uses their time wisely and tosses out great rock tunes with seemingly little to no effort. Fans of bands like Black Rebel Motorcycle Club will find a lot to love here...throbbing rhythms...nice fat guitars...and vocals that are always right on target. While not as immediately effective, the somewhat shorter Take You Blind (just over 23 minutes) presents the band without the electric charge. The tracks on this EP are looser and presented using mostly acoustic instruments. Plenty of cool music to latch onto over the course of both albums. Black Bone Child is a band to watch...
Blackout Money - Burnout (Independently released CD EP, Pop/rock)
Blackout Money is the latest project driven by the songwriting skills of Christopher Ryan. Recorded in Los Angeles and New York City in 2009, the band's debut EP is chock full of energetic and infectious melodic guitar pop. Ryan's got a helluva voice that really makes these tunes cook. Rounding out the band are Jeff Allen (bass), Nick Bacon (guitar), Brian Delaney (drums), and William Rottman (guitar, background vocals). This is one kickass disc. Our favorite cuts include "Stay Tonight," "Hypnotized," "Put Your Love On The Table," and "Endless Summer (Don't Need Anymore)." If this EP is any indication of what this band is capable of, we can't wait to hear what they can do on a full-length album. Top pick.

Brothers Movement - Brothers Movement (CD, Rocket Girl, Pop/rock)
You may or may not have an idea of what an Irish band should sound like. But irregardless, most folks will probably mistake The Brothers Movement for an American band. This quintet is based in Dublin, Ireland...but they've obviously been influenced by American pop/rock bands from the 1990s and 2000s. The press release that accompanied this disc compared the band's music to Black Rebel Motorcycle Club...which gives a good indication of where these guys are coming from. The songs on this self-titled album feature nice thick guitars, driving rhythms, slightly skewed melodies, and vocals that are often drenched in effects. This album will undoubtedly be immediately embraced by fans of good solid underground pop/rock. These guys write songs that are smart and effective...and they have that strange quality that makes you want to hear them over and over again. Our favorite tracks include "Blind," "Sister," "War and Peace," and "We Shall Lift Our Heads." Great stuff. Top Pick.

Kristi Callan with The Jigsaw Seen - Sleep (CD-R single, Vibro-phonic, Pop)
We rarely even spin singles...but we've really enjoyed releases by The Jigsaw Seen in the past so we slammed this one in for a listen. This single features two nice smooth pop tracks. The first, written by Kristi Callan, is a cool modern lullaby with strings in the background. The second track is a cover of the Oasis tune "Morning Glory." A nice smooth spin...and this one sure whets the appetite for the upcoming Jigsaw Seen full-length Bananas Foster (due out later in 2010)...
Clothes manufactured
By people who are abused,
Mistreated, and underpaid
Just look and feel
Better.

Dearly Beloved - Make It Bleed (CD, Zoe / Rounder, Rock/pop)
Toronto, Canada's Dearly Beloved was formed in 2006 by Rob Higgins and other friends/musicians who were previously in the bands Change of Heart, Danko Jones, Tristan Psionic, Sticky Rice, By Divine Right, Rocket Science, Doctor, and more. The project was initially created by Higgins as an outlet to deal with the death of his father...but ended up being much more than that. Make It Bleed features criminally infectious pop/rock with hooks galore and melodies to die for. Anyone who ever loved the harder edged tunes on early albums by The New Pornographers will most likely fall in love with this album on the first spin. The guitars are loud, thick, and fuzzy...and the vocals always spot on. But it is the songs themselves that make this disc such a wonderfully pleasing spin. Thirteen tracks in 45 minutes...and they all hit the target HARD. Killer tracks include "Acceptance," "Ride To Hell," and "Make It Bleed." Can't say enough good stuff about this one...it will end up being one of our favorite albums of 2010. Highly recommended. TOP PICK.

Things will get better.
You can make a difference.
People are inherently good.
There really is a God.

Duck and cover.
Health care reform.
Duck and cover.
Global warming.
Duck and cover.
Environmentally friendly.
Duck and cover.
Dynamites Featuring Charles Walker - Burn It Down (CD, Outta Sight, Soul/funk/pop)
The second full-length album from The Dynamites and their first to be released in Australia to coincide with their first tour of the country. More than any other artist, this band's music will remind listeners of James Brown. The tunes are total funky pop that has the exact sound and feel of the 1960s when funky soul was in its infancy. Charles Walker has been a vocalist for quite some time now...and his voice is the central focus of the Dynamites' music. Burn It Down features twelve groovy and melodic catchy pop/funk numbers. The playing is tight and focused...and the songs have a cool resonance that is sadly missing in much of today's modern pop. Classy tracks include "Burn It Down," "If I Had Known," "I Got Love For You," and "The Real Deal."
Noah Earle - This Is The Jubilee (CD, May Apple, Folk/pop)
The third full-length release from Noah Earle. This Is The Jubilee was recorded in six different cities in the United States...and yet it fits together seamlessly as a whole. Earle writes smooth mid-tempo acoustic guitar driven pop music with a slight jazzy feel. His songs are easy to absorb...never overpowering...and thankfully lacking in unnecessary overdubs. What probably impresses us most about this album is the amount of depth that is inherent in these songs. Instead of tossing out throwaway pop, Noah obviously spent a great deal of time and energy composing and recording these tunes. That is perhaps why this album holds up so well after many repeated spins. Thoughtful mature compositions include "Jubilee," "Lose You In A Crowd," "Toll Road To Heaven," and "My Silent Lullaby." Excellent vocals...
Eco. Green.
Retarded. Stupid.
Eco. Green.
Sheep. Uneducated.
Eco. Green.
Don't think.
Follow the leaders.
Electric President - The Violent Blue (CD, Fake Four Inc, Pop)
Electric President is the Jacksonville, Florida duo comprised of Ben Cooper and Alex Kane. This is the duo's third full-length release (their previous releases were issued by the German Morr label). We initially felt that The Violent Blue fell into the dream pop category...but after spinning the album several times it became obvious that there is a lot more to this music than such a label might imply. Electric President tunes feature smart melodies and extraordinarily intelligent and effective arrangements. A great deal of time and energy went into the recording of these tunes as subtle technology plays a key role in the overall sound. Hard to say exactly who this band sounds like (???)...because the images conjured up by these tunes remind us of so many other artists from the past and present. This is one of those cases where repeated spins mean greater rewards. Ten killer tracks here including "The Ocean Floor," "Mr. Gone," "Circles," and "All the Distant Ships." We love this album...chock full of totally killer material. TOP PICK.

Kirk Fletcher - My Turn (CD, Eclecto Groove, Soul/pop)
The debut solo album from Kirk Fletcher. A lot of folks have been anticipating this album, as Fletcher has worked with some incredible musicians over the past few years. The appropriately-titled My Turn will no doubt please Kirk's already solid fan base. His playing is fluid and classy. He's one of those who guys with natural talent. His notes never sound like he has practiced and learned lines, they just seem to flow naturally from his fingers. Kirk has worked and/or played with a wide range of artists over the past decade including The Hollywood Blue Flames, Kim Watson, Charlie Musselwhite, The Mannish Boys, Lynwood Slim, and The Fabulous Thunderbirds. In addition to playing some red hot electric guitar licks, Fletcher also has a great deep bluesy voice that really makes these tunes cook. Ten tracks here including "El Medio Stomp," "Congo Square," and "Continent's End." Good solid stuff with soul.
All thing
Flimsy.
All thing always
Flimsy.
Free - Free Forever (Double DVD box set, Eagle Rock Entertainment / Island, Rock)
A really nice package for anyone who ever loved the music of the 1970s British band Free. For better or for worse, the guys in Free will always be remembered mainly for their hit "All Right Now" which has become somewhat of an iconic tune over the years. While this double DVD set won't change that (several versions of the hit song are presented here), this package does offer a more well-rounded view of the band's short-lived career. The band was comprised of Paul Rodgers, Simon Kirke, Paul Kossoff, and Andy Fraser. The four did an amazing job of blending blues and rock...and all four of the individuals were powerful artists. This package includes a lot of material. Live tracks are included from Germany's Beat Club show as well as Britain's Granada TV...plus videos of some tunes...plus interviews...plus...plus...plus... The casual music fan probably just wants to hear "All Right Now" every few months. But more demanding fans will probably get a mighty big kick out of this. If you're looking for video footage of Free, this is probably the best starting point. Housed in a beautiful die-cut sleeve.
Fuckface - Fuckface (CD, Latest Flame, Rock)
This underground band was formed in 1990 and judging by the sounds we're hearing on this self-titled album...they will probably remain an underground band. The story of how the band came about is interesting. Fuckface was formed by Dave Szolwinski who ran a Milwaukee, Wisconsin record shop named Earwaves. Dave chose his band members from some of his favorite customers who shopped at his store. This album was originally recorded in 1995 but it was never released. The band broke up in 1996 and these tracks remained unheard until now. This is an interesting album that has the unique sound of true American underground rock from the 1990s. The band's sound is somewhat metallic and harsh...verging on industrial at times...but the tunes are driven first and foremost by some nice, loud, charging guitars. The vocals are moody and strangely distant. Interesting stuff. Hats off to the folks at Latest Flame for making this one available after all these years.
Ghostkeeper - Ghostkeeper (CD, Flemish Eye, Progressive pop)
The second full-length release from Calgary, Canada's Ghostkeeper. This band has a slightly peculiar underground sound that sometimes sounds like a rather restrained version of The White Stripes...or, at times, even a more normal bluesy version of The Television Personalities. But while there are slight similarities to both bands, in actuality Ghostkeepers doesn't sound that much like either. Bandleader Shane Ghostkeeper has a nice loose vocal style that sometimes reminds us of artists from as far back as the 1930s and 1940s (??!). These tunes are presented simply without unnecessary ingredients muddying the mix. Ten cuts including "Tea and Cree Talking," "Like Moose Do," and "Spring Fever." Fun stuff with a different slant.
Mike Glendinning - Psychotic America: Lullabies & Necrophilia (Independently released CD, Jazz/grunge)
The fourth full-length release from California's Mike Glendinning. This fellow's recordings remind us of a variety of artists...including My Dad Is Dead, Sebadoh, and Frank Zappa. What makes this album stand out is the obvious lack of overdubs. Instead of overproducing his tunes to death, Mike uses the basic essentials to get his ideas across. Seven tracks here including "Massive," "Elena," and "Cure."
Ash Gray and the Girls - This Could Be A Wild Night (CD EP, LuvRock, Pop)
Nice catchy hummable pop with interesting elements normally associated with AM radio pop from the 1960s. In some ways the tunes on This Could Be A Wild Night remind us of Tommy James. Gray's songs are upbeat and catchy and the female backing vocals add just the right amount of color to the music. In addition to Gray the band is comprised of Helen Bell, Mary Hanley, Abbi Ferguson, KG, and Mick Fumento. Seven inviting tracks here including "Your Gun Is Out," "I Never Said I Love You," and "Fire Away."
Huffing makes you cool.
Huffing makes you smart.
Huffing makes you stronger.
Huffing makes you better.
Jaywalker - The Light & Shade (CD, JM, Pop)
Ever wonder what commercial pop music in Australia sounds like these days? If so, one spin of The Light & Shade will get you up to speed. The guys in this band have a super slick, super commercial pop sound that doesn't sound all that different from commercial pop bands in the United States. The vocals are up front in the mix...and the overall sound is ultra-polished and slick. To be honest, this is a bit too calculated and glossy for our taste...but we can certainly appreciate the time and energy that went into the creation of this album. If you like the sound of hit songs, this may very well be your new favorite album of the year. Smooth melodic tracks include "20 Years From Now," "Green Light," and "Crash and Burn."
Aidan Knight - Versicolour (CD, Adventure Boys Club, Pop)
Beautiful, moody, intricate modern pensive modern pop from Aidan Knight. Aidan had previously played in the bands Maurice, The Zolas, Counting Heartbeats, and more before making the decision to strike out on his own. Versicolour is an exceptionally satisfying and mature album. Knight writes exceedingly intelligent pop compositions that push the limits further due to some intriguing lyrics and arrangements that precisely hit the target. Plus he has a voice that is extremely smooth, resonant, and genuine. In some ways the tracks on this album remind us of some of Ben Folds more reserved songs...but everything here is much less...obvious. This album is a resounding success with all eight tracks being worthy of attention. The overall sound quality is superb. Our favorite cuts include "The Sun," "Eyelid Clicks," "Altar Boys," "Sorrows," and "Jasper." An instant TOP PICK.

Librarians - Present Passed (CD, Postfact, Pop)
The second full-length release from West Virginia's Librarians. The press release that accompanied this disc claims that "...Librarians continue to defy easy classification." That is probably the best initial way of describing what these folks are doing. While the tunes on Present Passed fall into the category of technology-driven modern pop, the way that these guys write and record their music stands out for a variety of reasons. Instead of easy pop that sounds instantly familiar...these tracks contain plenty of unexpected surprises and melodies that don't follow traditional paths. The arrangements are, for the most part, smooth and accessible...and at the same time rather peculiar and unfamiliar. The same could be said for the vocals. Although the overall tone of the music is markedly different, in terms of rhythms this album sometimes reminds us ever-so-slightly of a number of underground British and American bands from the 1990s. Driven mainly by creativity, this is a very different sort of album that gets better with each and every spin. Ten heady cuts here including "Marilla Park," "Wait & See," "Polar Opposite," and "Present Passed." An easy and obvious TOP PICK.

Life - Cocoon (CD, Angel Air, Pop)
Reissue of Life's 1997 album (actually recorded in 1995 but released in 1997) remastered...with bonus tracks. This band was the project spearheaded by guitarist/vocalist/producer Robin George working with vocalist Nick Tart (from Diamond Head). Cocoon has a big, thick, arena rock sound that incorporates elements from 1970s progressive rock with 1990s heavy metal. Plenty of big keyboard sounds and fast noodly lead guitars here. Fifteen tracks including "Dangerous Music," "What Goes Around Comes Around," and "The End of the Line."

Lucky Wonders - Thirteen O'Clock (Independently released CD, Pop)
Wonderfully light, breezy, melodic soft pop. The folks in The Lucky Wonders really have a winner on their hands here. The band is comprised of Jessie Vintila, Emma Royle, Brent Calcutt, and Anastassijah Scales. More than any other artist that comes to mind, the tunes on this album remind us in many ways of the late great Kirsty MacColl. The songs are centered around gently strummed acoustic guitars...and the vocals are just out-of-this-world. The band is touring heavily to promote this album. Our guess is that by year's end the folks in Lucky Wonders will end up being on a great many "best of 2010" lists. We're blown away by Thirteen O'Clock...and we would be willing to bet that you will be too. Captivating cuts include "Home," "Happy Pill," "Emotional," "Nothing To Fear," and "Rather Be Lovin You." TOP PICK.

Magrane Hill - Public House (Independently produced CD-R, Folk/pop)
Magrane Hill is the duo of Travis Magrane and Dan Hill. Public House is an extremely direct album. Instead of using every recording trick in the book and incorporating multiple layers of overdubs, these two guys present their tunes in the most sparse and direct manner possible. In fact, these tracks sound very much as if they were recorded live to tape without overdubs. There aren't many artists who can or would take such an approach...because in the recording environment the intent is usually to find ways of disguising shortcomings in the songs themselves. This sounds very much like two guys playing their music in a small room for a few fans. Because the songs are strong...overdubs and effects weren't necessary in order to get the point across. Ten acoustic driven folky pop tunes here including "Darlin' Corey," "Statesboro Blues," and "Golden State."
Mitchells - The Secret Sounds (CD, Pigeon / Small Batch, Pop)
Interesting guitar driven pop/rock that sounds very much like a cross between My Dad Is Dead and The Wedding Present. The Mitchells is the trio comprised of Mike MacLean (drums), Jon Herbert (bass), and Caleb Wetmore (guitar, vocals). The tunes on The Secret Sounds are presented rather simply without tons of overdubs...which allows the listener to concentrate on the intricacies of these intriguing and challenging compositions. The vocals sound particularly reminiscent of David Gedge at times...and the guitars have that great unpredictable quality that we associate with lots of American underground bands from the late 1980s and early 1990s. The more we spin this album...the better it sounds. Ten cool thumpy cuts including "Country Doctors," "All the Frail Things," "Dropped Ceiling," and "Charts and Graphs" Smart, well-crafted stuff. Top pick.

Lathan Moore - Love In Your Life (CD, Blue Steel, Pop/country)
Nice slick country pop...with more of an emphasis on pop and less of an emphasis on country. Originally from Harrisburg, Illinois, young Lathan Moore now resides in Tennessee...which is probably a more appropriate place for him considering the style of music he writes and records. Moore is a good looking young guy with a great resonant deep voice and songs that the average listener should be able to relate to. This ten track album is a pure pop experience with a nice lush sound and cool danceable country rhythms. Our favorite tracks include "It's A Feel Thing," "Beautiful Girl," "Angel Fire," and "That's The News."
Carol Morgan Trio - Opening (CD, Blue Bamboo Music, Jazz)
How many times have you heard a jazz trio fronted by a female trumpet player...? The Carol Morgan Trio is comprised of Carol Morgan (trumpet), Harvie S. (bass), and Rich DeRosa (drums). The three players originally got together to play a series of sets at Dizzy's Club Coca-Cola. The shows went so well that the three decided to record an album together...and thus Opening was born. This album has a nice sparse sound...presenting the tunes simply without unnecessary clutter. Morgan's playing is nice and fluid...and unlike most trumpet players she doesn't overplay the instrument. Harvie and Rich provide the perfect backdrop for Carol's understated lead melody lines. Eight classy cuts here including "Opening Line," "Dark Continent," and "Calypso Blue." Nice cool subdued stuff...
David Myles - Turn Time Off (CD, 1% For The Planet, Pop)
The fourth full-length release from Canada's David Myles. While this fellow is already well-known in many musical circles, for us Turn Time Off serves as an introduction. Wow. This guy is good. Damn good. David Myles writes and records soothing mid-tempo pop injected with a heavy dose of modern soul. Produced by Joel Plaskett (a real favorite here in the babysue office suites), Turn Time Off hits the target with each and every track. The arrangements are sparse and appropriate...which allow the listener to focus on Myles' super smooth, understated voice. There is already a strong word-of-mouth buzz about this guy's music. Time Off will no doubt be the album that will transfer some of that Canadian success to the United States. Many of these tracks remind us of Ron Sexsmith...but only slightly. Killer tracks include "Out Of Love," "Run Away," "Gone For Long," "Lean Into The Wind," and "I Will Love You." Smart and sincere. TOP PICK.

Panda Riot - Far & Near (Independently released CD EP, Progressive pop)
Panda Riot is the quartet comprised of Brian (guitar, drum machine, keyboards, bass), Rebecca (vocals, keyboards, guitar, percussion), Justin (bass), and Melissa (percussion) [no last names are given on the cover of the CD]. This six song EP features nice, lush, dreamy atmospheric pop with a heavy emphasis on vocal melodies. There's not a bad cut here as the each track has something substantial to offer. Our favorite songs include "Julie In Time," "Parallax," and "16 Seconds."
Jeremy Parsons - Doggondest Feelin' (CD, PCG, Country/pop)
Young Jeremy Parsons is coming from a direction that won't be familiar to young fans of twenty-first century country music. Doggondest Feelin' sounds like it came right smack out of the 1940s or 1950s...except the overall recorded sound is much slicker. On the first spin we were struck by how much Parsons' voice sounds like very early country singers...so it shouldn't have come as much of a surprise that the album ends with a second take on the title track in which pops and crackles are inserted, giving it the genuine sound and feel of a crackly old vinyl record. We're big fans of early country music (before the genre became so ultra-polished and slick)...so we couldn't help but fall in love with this guy's admittedly "unhip" approach. This music will take old listeners back to a time when music was more genuine and simple. And the album will hopefully turn young listeners onto the early sound of country when songs came straight from the heart. Eleven cuts here including "The Night Hank Williams Died," "Out Comes The Sun," "I'm Scared," and "Doggondest Feelin'." Appropriately packaged to resemble an old vinyl record (black CD and all...!). Intriguing stuff.
Picnic - Winter Honey (CD, Seksound, Pop)
More classy underground pop from Estonia courtesy of the fine folks at Seksound. Picnic is the trio comprised of Marju Taukar, Andres Soosaar, and Rivo Jarvsoo. These three folks write and record thick hazy cerebral pop with hints of dream pop and shoegazer drone. The band members have been together for about three and a half years as of this writing. Winter Honey sounds surprisingly similar to many distinctive British bands from the 1990s including (but not limited to) The Cocteau Twins. Smooth ultimately creative cuts include "Too Fast," "Shareware," "Woke Me Up Yesterday," and "Carrot Street." Nice moody stuff...
Prizzy Prizzy Please - Chroma Cannon (CD, Joyful Noise Recordings, Progressive pop/rock)
Interesting hard-hitting underground pop/rock from Chicago's Prizzy Prizzy Please. This isn't an easy album for the average consumer to take in. These guys have a hard rocking sound but the vocal melodies are always distinct and recognizable. In trying to come up with a reference point or comparison...the only other band that comes to mind while spinning Chroma Cannon is The Mint Chicks...although some of the musical experimentation reminds us of some of the more progressive sounding punk bands from the late 1970s. We would be willing to bet that these guys put on a mind-blowing live show. Thirteen tracks including "Large Hadron Collider," "Pacific Garbage Patch," "Ten Pin," and "Drizzling Diamonds."
The quest for knowledge
Is a stupid
Quest.
Carrie Rodriguez - Love and Circumstance (CD, Ninth Street Opus, Pop)
Slick glossy melodic commercial pop. Underground snob types should be forewarned that this album features commercial pop that was most likely created first and foremost in order to please fans and make new ones. Love and Circumstance is Carrie Rodriguez' debut full-length for the Ninth Street Opus label. Carrie's music is mainly influenced by classic artists from the past and present and this is reflected in the songs that she writes. Rodriquez surrounds herself with top notch players and her voice is as smooth as silk. If you're looking for something really different and bizarre, this isn't it. But if you're in the mood for some smooth, dazzling pop that's easy on the ears...you'll find plenty of it here. Twelve tracks including "Big Love," "I Started Loving You Again," and "I'm So Lonesome I Could Cry."
Amber Rubarth - Good Mystery (Independently released CD, Folky pop)
On the first couple of spins Amber Rubarth reminded us very much of Suzanne Vega. But by the fifth or sixth spin we realized that the similarities are only slight...and Rubarth is indeed her own artist with her own sound and style. Good Mystery features super smart tunes driven by excellent vocal melodies and intelligent lyrics. The sound quality is excellent...and the material is delivered with cool restraint and style. The more we spin this album the more substantial the songs sound. We love the fact that Amber included a statement on the back of the cover saying "sharing with your friends is good, I'm all for it"...way to go, Amber! Cool well-crafted compositions include "Edge of My Seat," "Good Mystery," "The Photographer," and "Pilot." Top pick.

R.Y.N. - Archaic Techniques of Ecstasy (Vinyl LP, Equation, Progressive)
Okay...so we admit that we don't have a turntable set up in our office suites to actually play this one...we still want to bring it to your attention because this is a really cool package and...it's limited to only 233 copies (!). R.Y.N. is a British duo who is obviously taking the underground route to fame. Folks into really nifty packaging will love this one. The folks at Equation did an excellent job here creating a extraordinarily eclectic package to tickle fanciers of the true underground...
Savoir Adore - In The Wooded Forest (CD, Cantora, Progressive pop)
Savoir Adore is the duo comprised of Deidre Muro and Paul Hammer...along with some other friends/associates offering a helping hand. Muro and Hammer originally got together to simply create music and have fun...with no real intention of making a career out of it. In their own words, they described the band as "...an accident." Accident or not...these folks' music has already worked its way into a great many folks' consciousness...and now the band is off and running. In The Wooded Forest is a cool, free-flowing album full of tasty electronic driven modern progressive pop. Some of these tracks could fall into the dream pop category...others almost teeter into the land of shoegazers...while still others are pretty much straightforward pop. Whatever these folks do, they do it right. Plenty of cool hummable stuff here...with quality being the main constant. Fourteen keen cuts including "The Scientific Findings of Dr. Rousseau," "Early Bird," "Space Travel," and "Wonderlake." Wonderfully colorful tri-fold cardboard sleeve. We love this. KILLER STUFF. TOP PICK.

Jonathan Seet - The End of the Beginning (Independently released CD-R EP, Soft pop)
Before anyone starts trying to locate a copy of this disc on the internet, be informed that The End of the Beginning is only being offered as a download EP. Some physical copies were burned for marketing purposes but if you're looking for this one remember that it is a download. Canada's Jonathan Seet writes and records impossibly smooth melodic pop with a heavy emphasis on vocal melodies and lyrics. This EP features more than what you normally get. Seet offers eight songs here and each one is a keeper. This guy has a great voice and really knows how to write some killer melodies. It would be almost impossible to dislike smooth smart pop tracks like "The End of the Beginning," "Down By The Bay" (our favorite), "Stranger In Your Room," and "Night Bird." Cool and credible music that comes from the heart.
Senryu - Inkling (CD, Eldeth, Progressive pop)
Knoxville, Tennessee is a peculiar city in so many ways. Sometimes we go for months without hearing a new act from the city and then boom...out of the blue something interesting pops up. Senryu is a different sort of band. These guys sound nothing like what you may think a band from Tennessee should sound like. In fact, trying to describe what or who they sound like is difficult regardless of the city and/or state. Inkling is one of those albums that pretty much defies categorization...although we would describe the music overall as progressive pop. If you're looking for an easy fix you won't find it here. But if you've got the time to digest it, these guys' music is well worth the time and effort involved. Intriguing tracks include "A Missing Page In This Memory," "The Best Weak," "Fang By Fang," and "Can You Hear The Trumpets?" Music with a different flavor.
Service Industry - Calm Down (CD, Sauspop, Pop)
The fourth full-length release from Austin, Texas-based band The Service Industry. These six members seem to be making music for all the right reasons. The band's songs are melodic and instantly catchy...driven by nice thumpy rhythms and plenty of cool fuzzy guitars. The vocals are up front in the mix which allows the listener to absorb the interesting tongue-in-cheek lyrics. Calm Down reminds us in many ways of underground American pop bands from the early 1990s when the home recording movement was really taking off. All twelve tracks on this album are keepers...but our own particular favorites include "Heart Repair," "Conflict Resolution," "I Suppose So," and "Walking Down The Street (Looking Like A Flower)." Smart stuff with a sense of humor as well as a sense of purpose...
People of different classes
Should not mix.
People of different religions
Should not mix.
People of different genders
Should not mix.

People should not mix.
People should not mix.
People should not mix.

Kenny Siegal - Eleccentricity (CD, Old Soul, Pop)
The debut solo album from Catskill, New York's Kenny Siegal who is best known as a member of the critically acclaimed band Johnny Society. We've been big fans of Johnny Society since the 1990s when we were first turned onto the band's music. No need to worry, Johnny Society still exists...in fact a new album is already in the works. Eleccentricity was created as a different outlet for Siegal's compositions that he felt didn't quite fit within the scope of the band. Not surprisingly, the album gets a total thumbs up. In fact, it will undoubtedly end up being one of the best albums to be released this year. The disc starts with the soulful "Back To You" which sounds very similar to Johnny Society in many ways. But from that point on, things get more varied and eccentric. "Well Well Well" is a stripped down song with an impossibly catchy refrain...and a peculiar backing vocal that sounds something like Alice The Goon on downers. "Underground Army" features a melody line that occasionally recalls the nyah nyah nyah nyah nyah melody used by kids to taunt others. The album features two instrumentals..."Old Soul"...a beautiful track that could easily be the theme song to a film and the more playful and upbeat "Punishments for An Open Mind." "The Wake" is undoubtedly one of the more peculiar tracks with a strangely absorbing melody and slightly spooky feel. By the time the song ends with the repetition of the word "Awake," Siegal sounds surprisingly similar to Robert Wyatt (?!). "Twisting the Prize" and "Shamaness" both feature peculiar melody lines, interesting sounds, and challenging arrangements. "Love Alive" is the hardest rocker on the album and drives the point home with furious repetition. "Latest Creation" makes the point that an individual is always judged by the last thing they have created. The album ends with the acoustic guitar-driven "Beautiful." This album is extremely varied...with the one and only constant being those unmistakable vocals (if you've never heard this guy sing you are missing out). Kenny Siegal has been making music for quite some time now...and this album shows just how proficient this man has become at his craft. The sound quality is impeccable from start to finish. Top notch artists/musicians lending their talents to the album include Bill Dobrow, Trixie Whitley, Gwen Snyder, Tim Beattie, Sean Balin, Joseph Arthur, Nina Violet, Bryce Goggin, Brian Geltner, Caroline Glass, Mikey Corcoran, Damara Stolfo, Cat Martino, Damara Stolfo, Jen Turner, Sam Kulik, and Don Undeen. Siegal's music is personal, focused, genuine, and real. Pop just doesn't get much better than this. An instant and obvious TOP PICK.

The Sights - Most of What Follows Is True (Independently released advance CD-R, Pop/rock)
Lots of writers around the world were praising these guys to the max very early in their career...so we just assumed that it wouldn't be long before the guys in The Sights were hugely successful. For whatever reason, these guys are still an underground favorite...and that's just fine with us. That may explain why the band is still exciting and relevant. What made us love The Sights was the fact that they played straightforward rock music...and that's obviously still true on this, their latest full-length release. Sure wish this wasn't a CD-R...cuz otherwise it surely would have been a top pick this month...
Skipping Girl Vinegar - One Long Week (CD single, Popboomerang, Pop)
Skipping Girl Vinegar is one of our favorite up-and-coming Australian bands of the twenty-first century. We went totally bonkers over the band's debut album. They recorded "One Long Week" near the end of 2009. The song is being released as a CD single to satisfy folks until the next full-length release (which is due out later this year). "Week" is yet another strong song from this strangely intoxicating modern pop band. Sure wish there was more music here. With only two tracks...this short single left us wanting more, more, MORE...
Smoke Fairies - Ghosts (CD, 453 Music, Pop)
We have to admit that on the first couple of spins this album didn't make much of an impression. But after half a dozen listens, we eventually warmed up to London, England's Smoke Fairies. In our minds, the tunes on Ghosts sound something like a strange modern cross between Joan Baez, Mazzy Star, and Jefferson Airplane. We've never been big fans of any of these artists, so that may be why it took us a while to get into this disc. The CD features the band's first two singles plus an EP...all compiled onto one easily spinnable disc. What we admire most about these folks is the fact that they're playing music that is so far removed from what is currently popular and hip. In some ways this may limit their audience...but in other ways it makes them instantly stand out from the crowd. Strange moody tracks include "Sunshine," "Living With Ghosts" (our favorite), "Fences," and "He's Moving On."
Russ Stedman - Alert But Without Acute Distress (Independently released CD-R, Pop/rock)
One of the "energizer bunnies" of home taping, Russ Stedman continues recording and producing quality underground pop/rock. Alert But Without Acute Distress features some real gems...not the least of which are a cover of Iron Maiden's "Prowler," the incredibly effective original "Why Am I Alive?" (this thing rocks!), and an intriguing cover of Frank Zappa's "Penis Dimension" (from the 200 Motels film/album). Thirteen underground creations that range from catchy to goofy to rocky and back again...
Strangers are
Just enemies we
Haven't met
Yet.
Successful Failures - Three Nights (CD, FDR, Pop)
The Successful Failures is the New Jersey-based band comprised of Mick Chorba (who is also in the band Dipsomaniacs), Ron BeChamps, Rob Martin, and John Williams. The band plays direct, melodic, driving pop/rock that sounds something like a cross between The Replacements and The Young Fresh Fellows. On Three Nights the band keeps things appropriately simple...delivering their catchy hook-driven pop tunes with absolute style. This twelve track album is bound to please anyone who loves good modern danceable pop. Cool tracks include "Aberdeen," "Waiting For A Ride," "Scream," and "Any Ol' Thing."

Syllable Section - Linear Views (Independently released CD, Progressive pop)
Peculiar underground pop. More than any other album, the tunes on Linear Views remind us very much of tracks off Sparks' debut album (an odd reference point to say the least...). But the press release is also correct in recommending this album for fans of The Kinks, Of Montreal, and Syd Barrett. Although wonderfully creative, this will no doubt be one of those albums that will be cherished by a few...while being largely ignored by millions (due to the confusion factor). While they hit us just right...these songs are just too peculiar for most people. But while the songs are strange, what impresses us about this band's music is the fact that there are cool, credible melodies throughout this challenging album. And the vocals (definitely an acquired taste) are nothing short of amazing...at times sounding extremely reminiscent of Russell Mael. This is a delightful ten track album that sounds nothing like other twenty-first century bands. Cool creative cuts include "Lazy Life," "Direction And Go," "Down," and "I'm Alright Where I Stand." Stranger doesn't always mean better...but in this case it does. TOP PICK.

Univox - Univox (CD, ROIR, Progressive pop/rock)
Hard-hitting aggressive underground pop/rock. Univox is the four man band comprised of Joseph Bonaventura III, Rob DeCarolis, Kent Boersma, and Josh Jones. Usually bands draw inspiration from one genre or decade...but these guys have a sound that seems to draw upon artists all the way from the 1970s right on to the present. Some of the tracks are all-out rock while others are interesting takes on a more classic pop/rock sound. Interestingly, all four band members sing lead...while gives this album a more multi-dimensional sound. Some of these songs are surprisingly complex in terms of vocal melodies and arrangements. Hard to say whether or not these guys' intent is to avoid being pigeonholed...but on this album they have succeeded in doing so. Modern classic cuts include "Pi," "Lever Master City," "Cannonball," "Conan," and "Nobody's That Smart." Cool music with a different sort of kick. TOP PICK.

A wedding is a social event
Where two people shit
While their friends and relatives
Watch them shit and
Give them presents.
What Laura Says - Bloom Cheek (CD, Terpsikhore, Pop/soul)
This band was original called What Laura Says Thinks and Feels...but the name eventually changed for obvious reasons. This is the second full-length release from Phoenix, Arizona's What Laura Says. The band plays modern progressive pop that is based upon a soulful foundation. It began as the acoustic duo comprised of James Mulhern and Danny Godbold before the pair hooked up with the rhythm section of Mitch Freedom and Greg Muller....and thus the current sound of the band was born. Bloom Creek is an instantly rewarding album full of nice, melodic, soulful, resonant pop. This album is all about songs. This is not one of those cases where technology is used to hide the fact that there is no substance. Virtually every track on this album is genuinely cool, real, and effective. The arrangements are a perfect match for the songs...and the vocals sound spectacular. In case you haven't already figured it out, we've gone totally apeshit crazy over this disc. An instant and easy TOP PICK. Wonderfully inviting music with a difference.

The water you drink comes from
Sewage treatment plants.
The beef that you eat
Comes from genetically modified cornfed cows.
The clothes you wear
Were made by malnourished children.
Your cool electronic gadgets
Were built by robots
Who don't give a damn about you.
Your parents go to church
Because they are simple and
Dull.
A
Ada Jane - Again...again
Almost Alice - Almost Alice
Alphanaut - Out of orbit
A M Conspiracy - A M Conspiracy
Apollo - Past present future
Apples and Apples - Blip
Mark David Ashworth - Bright is the ring of words
Astonishment - Banana sandwich
B
Bad Bad Bad - Uppity
Roberto Badoglio - Re-evaluation time
Batusis - Batusis
Eric Bell - Lonely nights in london
Sylvia Bennett - Smile
Bingo Puppies - Game dogs
M Bird - Over the bones
Bramble Jam - Move your boots
Linda Brooks - The spaces in between
Reagan Browne - Daydrams in stereo
Bunky Dodo - Crap
Mitch Burger - Reactive
C
Jeff Callahan - Empty swings
Kate Cameron - Conviction
Conchita Campos - No one really knows
Canning Is Easy - No food for mama
Castle Oldchair / Kid Primitive Family - Newborn slime / White light
Cave Syndrome - Transient songs
Barry Cleveland - Hologramatron
Coal Porters - Durango
Jon Coleman - Make it fast
Consortium - 13th hour
Anna Coogan - The nocturnal among us
Copernicus - Nothing exists
Nick Curran and the Lowlifes - Reform school girl
Cursed Arrows - Telepathic high five
Cuzzle - Drank it up
D
Dairy Cow - Dairy flowers
Dangermaker - Dangermaker
Glenton Davis - Are you ready
Andy De Rosa & Electric Mojo - Unscathed
Shaky DeVille - Shaky DeVille
Dios - We are Dios
Brian Dolzani- Brian Dolzani
Dubmarine - Chip
Dumb Muzzle - Fill 'er down
E
Easy Don't It - Plaza ski visit
Eat Muffy - Dori
Early Morning Dunk - Trinkets
Electric Grandmother - Listening party
Ezzer - Tame dreamer
F
Faan - Naafer
Fae - No more no more
Gus Fafalios - Night fishing
Feldikin - Small songs about us
Fight the Quiet - Let me in
Fred Fried and Core - Core 3.0
Fugitives - Eccentrically we love
G
Matthew Gair - And she whispered i told you so...
Gills and Wings - EP
Jen Gloeckner - Mouth of mars|
Graze - Give/sell
Ken Greves - The face of my love
Gummer - Now about the gum
H
Ashbrook Haynes - Not so fast
HB3 - Studies for traps and piccolo
Hearts and Minutes - Hearts and Minutes
Kris Heaton Blues Band - R-ME strong
Heligoats - Goodness gracious
Here Come The Birds - Here Come The Birds
Here Come The Birds - Cigarettes
Hogs In Dandyland - Across a miracle
Hospital Garden - Hospital Garden
Hotel St. George - City boy lemon
Household Names - Stories, no names
Hulon - First impressions
Hunters & Runners - Of classic renown
I
Ian - Tax pump
Irky Strip - Taw taw
Iron Kim Style - Iron Kim Style
Yuko Ito - Mania de voce
Izztunk - Brintjl
J
Suzanne Jamieson - A sun-up sky
Jammies - East west west
Howard Jennings - Ready to listen
Vicky Juma - Lovers or friends
Sarah June - In black robes
Junk For Junkies - Jam on the toaster
K
K and K - Picky picky
Kadman - These old bones
Kenny & Leah - April in Paris
Ihsaan Khatim - Ihsaan Khatim
Will Kimbrough - Wings
Kung Fung - Lousy mercy
L
La Chansons - King and queen of the dance floor
Lady K and the Kings of Swing featuring Dale Head - Live at Blackhawk
Denise La Grassa - April dreams
Lambs Loaf - Loafer's paradise
Ellie Lawson - Lost songs
Leverage - Soundtrack from the original television series
L'illon - Warrior angel
Lions Rampant - It's fun to do bad things
Living Proof - Feel good music
Lloyd Dobler Effect - A mute reminder
Lumpy's Dove - Howdy dover
M
Maaa Maaa Maaa - Meee Meee Meee
Jesse MacLeod - In between homes
Magic Bullets - Magic Bullets
Craig Maher - Propel
Manhattan Valley Ramblers - Ballads and barnburners
Mannish Boys - Shake for me
Marbin - Marbin
Marshall Law - Power game
Sean McCann - Lullabies for bloodshot eyes
Rick McGuire - Dust and tears
Shawn David McMiller - Dead friends
Melvin's Rockpile - Out to lunch
Laura Merrimen - Love letters for lonely hunters
H. E. Miller - Apocalyptic dreams
Kristine Mills - Bossanovafied
John Milstead - Sides of the soul
Mississippi Painful - No recession
Sergio Montoya - Black disco
Ken Will Morton - True grit
My Glorious - Home is where the heart breaks
N
Naaa Naaa Naaa - Neee neee neee
New 5 - Introducing
David Newbould & Friends - The long way home: Live from austin
Next Stop...Soweto - Township sounds from the golden age of mbaqanga
Nickodemus - Sun people
Night Driving In Small Towns - Serial killer
Nite Nite - How to touch the moon
O
Trisha O'Brien - Out of a dream
David Olney - Dutchman's curve
Optimen - Fire fighters
Orange Velvets - Fuzz, beautiful fuzz
Willard Overstreet - Something to hold onto
P
Paa Paa - Tower of Paa Paa
Packway Handle Band - What are we gonna do now?
Paperdoll - Ballad nerd pop
Pistol Whip - Terminal
Plethora - Pinata protest
Project Do Not Ask - Project Do Not Ask
Prospect - Talk EP
Pumpy Doo - Ramper squiredom
Q
Quaaker - Quaaker
Quick Before No - Harp #138
Quinn's Qui - Rilly rilly ucker
R
Raa - Lincoln's dumb
Rael's Floss - Rizznio
Rockabye Baby! - Lullaby renditions of Journey
Rooms - Rooms
Ruder Than You - Creation sounds
S
Catarina Dos Santos - No balanco do mar
Scattergun - Life at fantasy lounge
Scraping For Change - Breaking the silence EP
Seaspin - Reverser EP
See Green - Violet
Self Animation - Self Animation
Shake Ups - Warm fuzzies
Bill Slater - That's crazy talk!
Sojourners - Sojourners
Soundtrack Without Film - Wrath's Fury by David Adrian
Sourpatch - Crushin'
Stance - I left love behind a long time ago
Standard Fare - The noyelle beat
Static of the Gods - Knowledge machine
Stereo Freakout - If wishes were fishes...
Samujel Stewart - The beginner EP
Joey Stuckey - So far
Summer People - Good problems
Sunk Sunker - Town brim
Roxy Swain - The spell of youth
Szuffer - Blanner topso
T
This Blue Heaven - Quicksandglass
This Harmony - Notturno
This Moment In Black History - Public square
This This - That that
Thornton - Had a sword
Tiny Little Blackouts - Idea of alice
U
Ultralust - Hero
Untied States - Instanta everything
U. O. Project - It's time for U
V
Robert Valente - Alive
Vanaprasta - Vanaprasta
Various Artists - New music from San Diego
Various Artists - Heavy Rotation Records: Dorm sessions 7
Various Artists - Kohalik ja kohatu: Compilation of Estonian independent music
Various artists - Live at Knebworth
The Villains - The Villains
W
Wag - Returning traveler
Warning Light - Further on
Waves On Waves - Like an animal
When Summers Gone - December
White Lightning - ...asmidnight approaches/paradise
Dana Wilson - Nothin' good ever comes easy
Wonder Years - The upsides
X
XXX - RT3
Y
Yaya and the Yaya - Toyotathon
Yeller Bellies - Here to suffer
Youth In Revolt - Original motion picture soundtrack
Z
James Zollar - Zollar systems
Zzebra - Zzebra/Panic
Zzz-Tamer - Yay for yowzer