January 2018 Comics, Poetry, and Reviews by

*Top Picks =
All thing that worthy not worthy at all.
Bastards of Fate - Suck the Light Out (Vinyl LP, Happy Happy Birthday To Me, Rock/pop)
Bastards of Fate is a band that doesn't fit into any easily defined category. And there are hardly any obvious influences that come to mind. In today's world of copycat artists, that is really saying something. Some of the more straightforward rockers on Suck the Light Out remind us slightly of The Chainsaw Kittens...but on other tracks, that comparison doesn't apply at all. The songs on this album go all over the place. The band plays music that could be described as pop, rock, thrash, and progressive. But on some occasions it almost sounds like show tunes and at other times experimental rock (!). Whether the idea is to confuse listeners or not, most folks just aren't going to know what to make of this band and their music. How cool is that? At a point in time when almost everyone wants to fit into categories so that they will appeal to specific niches, it takes real guts to create music like this. The artwork is great, and fits the album title. Tripped out intense cuts include "Freemasons," "Portal to Hell," "Girlfren," and "Meat Star." Our album also included a bonus 12" disc called Way Else. One of the strangest releases we've yet to hear on the Athens-based Happy Happy Birthday To Me label. Wild stuff.
The Captain of Sorrow - Racetrack Babies (CD, MusikMiniSteriet, Progressive pop)
Hans-Christian's band used to be called Racetrack Babies. But during the recording of this album the band broke up. The drummer began referring to him as "the captain of sorrow" because of the lyrics he was writing. That's when Hans-Christian changed the name of the band to The Captain of Sorrow and called the new album Racetrack Babies. Sound confusing? In terms of names, yes. But in terms of music, there's no confusion. This is a very solid, cohesive album full of smart and inventive modern pop played with conviction. Although the overall sound here is slightly familiar, we finally realized that coming up with any obvious comparisons is difficult. Although this music might be described as alternative pop or progressive pop, those descriptive terms don't quite get the point across either...because some of these songs have a surprisingly accessible sound. Musically, this is rather adventurous stuff...avoiding traditional guitar riffs and chord progressions in favor of something more flavorful. Hans-Christian has a great voice for the style of music he composes. This is one of those albums that grows on you the more you hear it. Intriguing cuts include "Hollow Empty Void," "Anti Anti," "The Lunar Ticks," and "Skull Coppers." We're particularly impressed with the lyrics on this album. Inventive and very different. An obvious Top Pick here in babysueland.

Benjamin Cartel - Flickering Light (Mother West, CD, Pop)
Solid. Personal. And ultimately a very entertaining listening experience. When inspiration is present, other variables don't matter so much. There's a whole lotta inspiration happening here, as singer/songwriter Benjamin Cartel presents ten guitar-driven pop songs with a heavy emphasis on vocal melodies and lyrics. The guitars are turned up loud in the mix, and they provide the perfect sonic backdrop for the proceedings. Cartel's got a killer voice. He never oversings, and yet manages to get his ideas across effectively each and every time. Listeners may refer to this music as pure pop, because the songs are classic in nature and utilize basic instruments to create the overall sound. In a world full of throwaway pop that no one will remember tomorrow, Flickering Light is a refreshing reminder that some music created in the twenty-first century will continue to live on forever. Great solid tracks include "The Jungle Eats Everything," "Coast Town," "Starlight," "I'm Not the Man You Think I Am," and "Flickering Light." Wonderfully refreshing music. Top pick.

Peter Case - On The Way Downtown (CD, Omnivore Recordings, Folk/pop)
This album features two live radio performances by Peter Case on the Los Angeles, California-based syndicated radio station KPFK-FM in 1998 and 2000. This marks the first time these eighteen tracks have been officially released. Case got his start years ago playing in the bands The Nerves and The Plimsouls before embarking on a lengthy and prolific solo career. Listeners are sure to be impressed not only by the performances on this album, but also by the sound quality. Whoever set up the microphones and mixed did a superb job, as these tracks sound very much like they were recorded in a professional studio. On The Way Downtown easily captures the essence and spirit of Peter's music at this stage of his career. The folks at Omnivore continue releasing and reissuing top notch material from the past that would otherwise not be heard in today's overcrowded marketplace. This one will appeal to Peter Case fans as well as just about anyone who loves good solid Americana, folk, and pop. Close to seventy minutes worth of music here. Yes.
Bag
Of chip
Have no
Context.
David Corley - Zero Moon (Independently released CD, Pop)
A lot of folks (including us) were impressed with David Corley's last album Available Light. Corley's back with yet another credible and substantial collection of songs. If there's a single word we would use to describe this man and his music that word would be...real. Check out his web site (link above) and you won't get the usual sales pitches and name-dropping schtick. Corley comes across like a real human being who just enjoys playing music for those fortunate enough to be paying attention. His songs exist somewhere in that territory where Tom Waits meets Leonard Cohen. But it's not because David is trying to emulate anyone, those artists are just mentioned to give you a general idea of what this music sounds like. We get the impression that there are no attempts to be hip or cool or trendy or anything of the sort. This guy just seems to enjoy transmitting thoughts and ideas through music. What's perhaps most interesting here...is that with the right exposure and a bit of luck...this unique fellow just might find himself in the spotlight simply because he's so good at being himself. Solid reflective cuts include "Vision Pilgrim," "Zero Moon," "Splendid Now," and "Burning Chrome."
Cup - Hiccup (CD, Aagoo, Rock)
Hiccup is the seventh full-length release from Cup, a project created by Tym Wojcik. Originally from Houston, Texas, Wojcik now lives in Queens, New York. Over the past few years we've become increasingly impressed with musical artists who aren't following the pack. That's definitely the case here, as the tracks on this album sound markedly different from most pop and rock acts we're hearing in the twenty-first century. The cuts on this album bear a strong resemblance to the tidal wave of cool underground guitar bands from the 1990s. The songs seem to purposely have rough edges and the recordings don't have that fine-tuned perfect technological sound that is now so commonplace and dull. Possibly the best word to describe this album would be...inspired. Using only the bare essentials (guitar, bass, drums, voice), Tym succeeds where so many others fail. And that's probably because the guy seems to enjoy what he's doing. Plus he writes some totally killer songs and has a kickass voice. Twelve tracks that clock in at just over twenty-three minutes. Totally fun rockin' stuff that grabs you by the throat and makes you feel good. Our favorite cuts include "Little Hiccup," "Let Me Go," "Realization," "Shallow Pool," and "Mindreader." We highly recommend this one. TOP PICK. [We tips our hats once again to the folks at Aagoo for continually surprising us...we never know what to expect from this exceedingly creative and unpredictable record label.]

Data - Opera Electronica (CD, Angel Air, Pop), 2-Time (CD, Angel Air, Pop)
Data was an electronic band formed in the late 1970s by Georg Kajanus whose other bands include Electron, Sailor, and Noir. Data also featured the talents of vocalists Frankie Boulter and Phil Boulter (both are daughters of British singer John Boulter). The band had a decidedly commercial sound that incorporated driving electronic rhythms and vocals that were way up front in the mix. Rather than allow the music to get lost in the overall shuffle of things, recently Georg took it upon himself to remaster and reissue the first two Data albums. And now, once again, the music has been made available for all to hear...thanks to the folks at Great Britain's Angel Air label. With the continued interest in early electronic pop music, Data just might be a band that's ripe for a resurgence. Many of these tracks sound like they could easily be twenty-first century hits. The persistent beats and instantly catchy vocal melodies should appeal to a wide range of listeners. The music has been compared to Abba and Giorgio Moroder, both of whom should give you a good idea of what this music sounds like. Both of these reissues feature all the tracks from the original albums as well as two bonus tracks each. Strange how current and relevant these songs sound in 2018 (!).
Distant Creatures - Snares in Safe Harbors (Independently released CD-R, Pop)
Hazy atmospheric modern pop. The folks in Distant Creatures write and record music that treads somewhere in the territory where shoegazer rock meets cerebral psychedelia. Snares in Safe Harbors may remind listeners of some of their favorite reverb-drenched underground bands from the late 1980s and early 1990s. The band is comprised of Mina Karimi, Dane Di Pierro, Chris Mathews, Ben Silvernail, and Mike Lewis. All five members are credited with songwriting. It seems as if more and more bands with a true underground sound and appeal are popping up all over the country lately. Let's hope the trend continues, because the musical landscape has been littered for far too long with safe and samey bands and artists. Distant Creatures tunes are memorable and slightly hallucinogenic...a formula that should appeal to folks wanting something less conventional. Trippy cuts include "A Friend's Halo," "In Real Life," and "Rip Me Away."
The Drool Brothers - Exile on Whittier Blvd. (CD, Barfing Glitter, Pop/rock)
More funny, inventive, and credible creative music from California-based band/duo The Drool Brothers. The hilariously-titled Exile on Whittier Blvd. (featuring some great cover art) is a refreshing new collection of intelligent tracks that are certain to entertain and intrigue. The album begins with the ultra-funky "Konka Chonk"...which features those two words alone as lyrics. This one just screams mega-hit...although we're not sure if the general public is ready for something as direct and simple as this (?). We almost fell on the floor laughing when we heard "I Wonder." Also a song with limited lyrics, but those lyrics say...a lot. Plenty more songs here that hit the target on so many different levels. We love this stuff. The Drool Brothers are Chuck Mancillas and Tom Slik...two real brothers who've been involved in the world of music for years. But our guess is that this project is the one that means the most to them. Mancillas and Slik compose and record music that comes from the same general direction as artists like 10CC and Frank Zappa. But the overall sound and feel of these tracks is decidedly modern and current. There's a precise skewed sense of humor here, but more importantly...there are also completely credible and real songs that hold up to many repeated spins. The more we hear this album, the better it gets. Totally cool.

Keith Emerson - Emerson Plays Emerson (Independently released CD, Piano/instrumental)
Sadly, Keith Emerson is no longer with us on this earth. It also seems sad that most folks only seem to remember him as one-third of Emerson, Lake & Palmer. Sad because Keith's life consisted of so much more than that one (admittedly major) contribution to the world of music. Though he's no longer with us, Emerson has left a long and lengthy legacy to remind us (and future listeners) of his career. Emerson Plays Emerson is a bit of a departure from Keith's other albums in that it presents him playing piano, unaccompanied. In many ways, hearing this man playing the piano gives the listener a more realistic and genuine glimpse into his true soul. Hearing his precise skills on the keyboard on these twenty-two tracks, it becomes obvious that this guy could have easily been a concert pianist...if he had not chosen to work in the world of pop and rock. The man's ability to communicate through music is breathtaking. Released by The Emerson Estate, this is yet another worthy addition to a musical catalog already filled with depth and variety. Beautiful music that will live on forever.
Focus - The Focus Family Album (Double CD, In and Out of Focus, Progressive rock)
Interesting that we should receive this at this particular time, because we were on the verge of acquiring the comprehensive Hocus Pocus Box because we somehow missed out on the majority of the Focus catalog over the years. So until we get the box set, The Focus Family Album will provide the dose of Focus that we needed. This beautifully packaged double CD set features artwork by the legendary Roger Dean and features band tracks as well as cuts from current individual band members. Out of the twenty tracks, fifteen are previously unreleased or alternative versions. The resurgence of progressive rock over the past few years provides a perfect backdrop for this release. Unlike many other long-running bands from decades past, the guys in Focus have never become regressive and they've never sold out. The tracks on Family Album provide solid evidence of just how credible and entertaining the band continues to be. Solid playing from start to finish and an overall cool epic sound that should appeal to young and old fans of progressive rock. Wonderfully creative cuts include "Nature is Our Friend," "Victoria," "Let Us Wander," and "Fine Without You."
Thing
That make us unique
Are thing
That make us
Fuck up
Retard.
Evgueni Galperine & Sacha Galperine - Loveless: Original Motion Picture Soundtrack (CD, Varese Sarabande, Soundtrack)
Loveless is a different sort of twenty-first century motion picture. Most modern movies are based upon violence, sex, and above all...special effects. Loveless focuses on characters and storyline. It tells the story of a couple who have separated but are then brought together in an effort to find their child after it disappears. If the music gives any indication of what this one's like, it is probably a very serious and sobering experience. The soundtrack for Loveless was created by Evgueni Galperine and Sacha Galperine. A far cry from most soundtracks that utilize large orchestras and multiple layers of sound, these tracks are an exercise in simplicity. Stark and minimalistic, the music for this film is so subtle and soft that most folks probably won't know what to make of it. That's the beauty of it, of course...as these compositions ultimately provide the perfect backdrop for a story that deals with human interactions, feelings, and emotions. This is a short album that lasts just over half an hour. But in that amount of time the Galperines effectively communicate feelings through sound. And if that isn't an art, we don't know what is. Strangely effective cuts include "Drops and Iron Nails," "Snowstorm," and "The Toy Train." Gripping in understated ways.
Nick Garrie - The Moon & The Village (CD, Tapete, Folk/pop)
We're (unfortunately) in the majority this time. Like most folks, we never even heard Nick Garrie's 1968 album The Nightmare of J.B. Stanislas. But other folks obviously have, as this talented fellow's music has managed to stand the test of time and influence many other artists. Lots of people consider that album to be one of the all-time classics. Thanks to the internet and strong word-of-mouth, over the years Garrie's masterpiece gained more and more attention...eventually resulting in a 2005 reissue. The reissue led to a new album (49 Arlington Gardens) being released in 2009...which led to this, Garrie's latest batch of recordings. Hearing this, it becomes very clear why this talented gentleman has received so much praise over the years. He's one of those well-kept secrets, but those who love his music really love it. The Moon & The Village is a short album that lasts just over twenty-six minutes. But in that length of time, Garrie makes if obvious that his songs and style are still completely relevant in 2018. Smart pensive cuts include "Lois' Diary," "Music From a Broken Violin," "Got You On My Mind," and "Nick's Minuet."
Ray Wylie Hubbard - Live Performance, November 30, 2017, Songbirds Guitar Museum, Chattanooga, TN (Swamp/blues/stomp/twang)
Until very recently, we had never even heard of Ray Wylie Hubbard. But thanks to the fine folks at Conqueroo (always purveyors of good taste, y'know...), we were given an initial dose of Ray Wylie Hubbard via his latest album (see review below). Curious to know more, we did some reading/research that revealed some interesting facts. Hubbard initially came to the attention of many through Jerry Jeff Walker's 1973 cover of his song "Up Against the Wall, Redneck Mother" (which we had never heard before until now). That resulted in Hubbard being signed to Warner Bros. Records. Unfortunately, the record company added some extra gloss and overdubs to the recordings for Ray's debut album (apparently thinking it would boost sales). Hubbard was very disappointed by the final mixes for the album (and still is to this day). Due to disappointing sales, Warner Bros. dropped him. The next decade found Ray recording for several different labels, but he never really found the success he was looking for. In addition, he found himself swirling around in an alcoholic haze which didn't help things at all. But in 1987 things begin to take a turn for the better. His friend Stevie Ray Vaughan helped him to sober up. It was a that point that Ray decided to be more serious and dedicated to his music career. He also began to really concentrate on his playing and technique, which began to attract more listeners. This is one of those cases where perseverance paid off, as Ray now finds himself with a solid base of fans all around the world. His music combines elements of swamp, blues, roots, stomp, bluegrass, country, and more. After hearing his latest album, we had a feeling that in a live performance, this man was going to be a very serious and subdued fellow. But nothing could be further from the truth. Catching Hubbard playing at Chattanooga's Songbirds Guitar Museum, we were taken by surprise to find that the fellow was not only outgoing and friendly...but downright funny as well. This show looked to be either sold out or close to it--and there were some diehard fans there (we spoke with one fellow who had traveled from Michigan specifically to see this show). Playing in the middle of glass cases filled with an incredible array of vintage guitars (put the Songbirds Guitar Museum on your list of place that you MUST visit), Hubbard seemed to be totally in his element during this show. He had the audience in the palm of his hand from the moment he began. A real early crowd pleaser (and a tune we had never heard) was "Snake Farm," during which just about everyone wanted to join in. Ray's a funny man. He tells stories, and interacts directly with his audience...creating a real cool friendly vibe that is infectious. His drummer was excellent, playing only the bare essential beats necessary (very much like Ringo Starr in many respects). Playing alongside Ray was his son Lucas, who seems destined to follow in his dad's footsteps. The man at Songbirds' mixing console made everything sound superb. The sound was loud enough so you could get into the music, but not so loud that you needed earplugs. Ray played a selection of his songs from the past few decades, waiting until late in the set to play "Redneck Mother"...during which just about everyone in the place was singing along. You have to really admire this guy for being able to sing and play with such passion after so many years. You can tell from the vibes he gives off that he truly loves what he does. That energy comes through loud and clear in a live performance. If you really want to appreciate Hubbard's music, you really need to see and hear the man in person. His spontaneous guitar improvisations are nothing short of amazing. On this particular night we came to the immediate conclusion that Wylie Hubbard is indeed a true original.
Tell the Devil I'm Coming As Fast As I Can (CD, Bordello / Thirty Tigers, Swamp/blues/stomp/twang)
How many artists can you think of who are Hubbard's age...and are still writing new songs and releasing new albums? Not many, and that's probably because most folks either burn out or give up over time. Ray's proven to himself and his fans that he has true staying power. Tell the Devil I'm Coming As Fast As I Can provides yet more proof for his fans. Hubbard's overall vibe and sound could in some ways be compared to Leonard Cohen and even Tom Waits...except his style is decidedly more Southern and rural than either. There's a lot of storytelling on this album, and that's probably what Ray does best. These moody tracks combine blues and Southern twang. For our bucks, the title track is the real keeper here...which also features guest vocalist Lucinda Williams. Listening to this album, you sure can tell that this fellow has been around the block and back...while living to tell the tales of a life that's been filled with all kinds of experiences from great...to very peculiar. The last track ("In Times of Cold") seems particularly appropriate, and features some truly compelling lyrics. This one also features additional vocals courtesy of Patty Griffin. Hubbard continues making connections around the world and growing his fan base at a time when most folks would be throwing in the towel. We're betting that at some point in the near future this cool fellow will be rewarded with another big hit, which would be long overdue (!).
The Hussy - I See Just Fine b/w Erase/Her & Better Stuff (7" Vinyl 45, Big Neck, Pop/rock)
Cool loud buzzsaw pop/rock from Madison, Wisconsin's The Hussy. This band is comprised of Heather Sawyer (drums, vocals), Bobby Hussy (guitar, bass, synthesizer, vocals), and Tyler Fassnacht (guitar). This is the eleventh record from these folks. Pressed on way cool white vinyl, these tracks channel all the wonderfully addictive buzzsaw power pop energy of the 1970s straight into the twenty-first century. Can't help but love the overall sound and feel of these tracks. Produced by Bert Roberts and the band members, this one's a HIT. Top pick.

Hy Maya - The Mysticism of Sound & Cosmic Language (Double CD, Smog Veil, Progressive/experimental)
This is a new one for us, and yet another unique obscurity unearthed by the fine folks at Smog Veil. Hy Maya was a collective of musicians in Cleveland, Ohio in the early 1970s. If the music contained on these two discs is any indication of what life was like in Cleveland at the time, we sure wish we'd been there. Recorded in 1972 and 1973, the music on these discs is a pure slice of experimentation and heady audio exploration. The collective was comprised of Robert Bensick, Albert Dennis, Bob Friedhofer, Scott Krauss, Allen Ravenstine, Cynthia Black, and Richard Schneider. Even by today's standards, this is some really strange stuff. These folks were obviously ahead of their time, using instruments to create sound rather than concentrate on specific notes...ultimately coming up with a strangely mesmerizing overall audio landscape. If we had heard these tracks without any accompanying information, we would've assumed this was an album released in the twenty-first century by some of California's more adventurous spontaneous sound improvisers. Two discs housed inside a quadruple cardboard foldout sleeve, complete with booklet containing a wealth of detailed notes.
J. Briozo - Deep In The Waves (Independently released CD, Pop)
J. Briozo is the recently-formed side project created by Jeff Crandall who is the lead singer in the band Swallows. During the recording of the third Swallows album (Shadows of the Seven Stars), Crandall began recording this album in a different studio...eventually inviting his fellow band members to lend their talents as well. This is not your average flash-in-the-pan side project. Deep In The Waves is a fully realized creation with songs and sound that can easily compete with anything being released by major labels. The songs are moody and melodic...and they feature dreamy arrangements that really push them to another level. Crandall has a great voice that's perfectly suited for the style of songs he writes. Backing Jeff on these tracks are Aaron Kerr, Brett Hanson, Justin DeLeon, and Tyson Allison (plus a few additional guest musicians). Smart resilient tracks include "Blind," "Spinning Out," "Firefly," and "Sun Sun True."
Eagle Johnson & Clean Machine - Tennessee Beach (Advance CD-R, Pop)
If you dig the sound of analog music in the twenty-first century, you're gonna love the sound of these tracks. Recorded on analog tape during a three day recording session in East Nashville, Tennessee Beach has the sound and feel of music recorded before digital tweaking turned almost everything into a generic blur. This is the debut full-length recording from Eagle Johnson & Clean Machine...and our feeling is that this one's gonna be a big hit among underground hipsters. The group has a nice loose inviting sound that is genuine and real. The band is comprised of Fin Leavell, Stephen Carey, Lee McAlilly, and Eagle Johnson. There's very little to date these songs, as they were recorded using traditional instruments. Although these compositions can best be described as pop/rock, they have very little in common with popular music in 2018. And that, of course, is a very good thing. Cool rockin' cuts include "My Best Girl," "Her Kingdom," "Who Are You?", and "Hero." Smart cool stuff with a conscience.

Sonja Kristina - Sonja Kristina Anthology: The Curved Air Rarities Series (Double CD, Curved Air Records, Progressive/pop)
The first album to offer an overview of the solo recordings of Sonja Kristina. We've been enjoying and appreciating this enchanting lady's music for such a very long time that at this point we almost feel as if we know her. This release will hopefully help to correct a problem out there in the world. And that problem...is that most folks only know Sonja as the lead vocalist in the iconic progressive 1970s band Curved Air. What so many fail to realize is that her entire career offers so much more. Instead of simply relying on past glories, Kristina forged ahead with new recording ventures over the years...proving that she is/was not just a one hit wonder. Although her newer recordings were not nearly as commercially successful, in terms of artistic success...they were number one hits. This beautifully packaged double disc set offers a nice concise overview of Sonja's work. It features cuts from her solo albums as well as tracks that are unique to this release. The one thing that has been a constant thread in her work...is that incredible voice. Sonja has a voice that makes things melt away. If you loved her vocals in Curved Air, you're certain to get a major charge out of these songs. Twenty-one tracks that flow by like clouds in the sky. Yet another welcome addition to the continually growing line of releases on the Curved Air Records Rarities series.
Ladygod - Rock n Roll Kaliphate (CD, Bossy Lil' Thing, Underground pop/rock)
The debut album from Ladygod. Based in Richmond, Virginia, this cool underground band previously released a couple of 7" vinyl releases. The band is comprised of Skye Handler, Kelly Queener, Nicky Michon, Seth Petersen, and Lamar Moore. In a world full of music digitally tweaked to perfection, Rock n Roll Kaliphate comes across like a breath of fresh air. These tracks are based on cool guitar riffs and distinct grooves. The lead vocals are particularly entertaining. Handler sings with a swagger and attitude that gives this band's music real personality. This album is a truly fun spin. You won't be bombarded by politics or heavy topics. But you just might find yourself smiling for no reason and moving to the music. The overall sound and vibe reminds us of some of our favorite underground bands from the 1990s. Can't help but lovin' groovy cuts like "Pretty Clean Tramp," "Can't Go Wrong," "Witchhunt," and "Running Scared." This one's a HIT. Recommended. Top pick.

Life In A Blender - Happy Enough (CD, Fang, Pop/rock)
The ninth full-length release from Life In A Blender. We had to do a double take when we began listening to this album, because the first part of the title track sounded very much like...Sparks (?!). This band has apparently made a career out of changing their sound and style from one album to the next. One thing's for sure...this one sounds very different from the band's last album. Basic tracks for Happy Enough were recorded at Old Soul Studios with producer extraordinaire Kenny Siegal at the controls, while overdubs were recorded by Al Houghton at Dubway Studios in New York City. So you know the sound quality is excellent. In terms of style, the songs on this album go all over the place. This is not easy pop. To fully appreciate these songs you need to pay attention. The lyrics are a critical piece of the puzzle. Life In A Blender is comprised of Dave Moody, Mark Lerner, Al Houghton, Ken Meyer, Rebecca Weiner Tompkins, and Don Rauf. Hard to believe this band has been in existence now for over 25 years. You'd never know it from the fresh vibrant sound of this album. These tracks have that cool spontaneous inviting sound that we normally associate with brand new artists. Cool inventive cuts include "Happy Enough," "Rocket to Love You," "Umbrella," and "Winner Takes All." Genuinely creative stuff presented with style and a decidedly interesting sense of humor.
The Luxembourg Signal - Blue Field (CD, Shelflife, Progressive pop)
Hazy atmospheric modern pop with cool vocal melodies. The folks in The Luxembourg Signal caught the attention of many with the release of their debut album in 2014. Blue Field is another crowd pleaser, chock full of dreamy sounds and nice warm vibes. The overall sound of these tracks is reminiscent of underground 1990s bands. There are plenty of effects on the instruments, and there are definite threads of the shoegazer sound. What we like best about this group is the fact that they provide a consistent hypnotic groove, giving us the same kind of feeling we get when listening to Stereolab. The Luxembourg Signal is now a seven piece band comprised of Beth Arzy, Betsy Moyer, Johnny Joyner, Brian Espinosa, Ginny Pritchford, Kelly Davis, and Daniel Kumiega. Engineered by Mark Rains, Blue Field has an exceptionally nice heady sound. These ten tracks just might be the perfect soundtrack to start your 2018 off on the right track. Trippy audio experiences include "There's Nothing More Beautiful Than a Well-Made Machine," "Antarctica," "Are You Numb?", and "What You're Asking For."
Brad San Martin - Shoot Tomorrow/Learn Tonight (CD, Jigsaw, Pop)
Exceptionally smooth memorable classic pop from Chapel Hill, North Carolina-based recording artist Brad San Martin. Brad came to the attention of many as a member of the underground pop band One Happy Island. His first solo album was recorded at home. This time he decided to record in a studio...and chose Pete Weiss to produce (Pete also lends his musical talents to these tracks). The songs on Shoot Tomorrow/Learn Tonight feature great winding melodies, pensive and intelligent lyrics, and an overall cool upbeat vibe. Martin has a warm understated vocal style that is extremely genuine and inviting. His voice sounds something like a cross between John Cale and David Gedge. In addition to Pete Weiss (you must hear his band The Weisstronauts if you haven't already), adding their talents to some of these tracks are babysue favorites Mitch Easter (whose last album was horribly overlooked, despite the fact that it featured Mitch's strongest recordings ever) and Kevin Dunn (easily one of the most creative Atlanta-based musicians we've heard). This must've been one of those recording sessions where everything just felt right, because there's some real magic threaded into these tracks. Our guess is that this will be the album that will push Martin's career to the next level (if that's what he's wanting, of course). Killer tracks include "The First Few," "Promises," "Cook and Morton," "Line of Diamonds," and "After Avignon." An album that is sure to stand the test of time. Recommended. Top pick.

John McCutcheon - Ghost Light (CD, Appalsongs, Folk/pop)
The thirty-ninth (!) full-length release from one of America's most prolific and talented folk musicians. These songs reflect a different time and place, before sarcasm and cynicism swept across our nation like wildfire. John McCutcheon has an uplifting optimism that is timeless and effective. He plays the hammered dulcimer, guitar, banjo, autoharp, mountain dulcimer, fiddle, and jawharp. But our feeling is that this man's greatest talent is in the area of writing songs. His lyrics are particularly intelligent and poignant. But it's his vocal delivery that really puts extra zing into the music. McCutcheon has a cool deep voice that comes across sounding genuinely friendly and inspired. There are very few musical artists in the world who can maintain a credible career for as long as this man has. Ghost Light will please John's fans, as well as just about anyone else who loves classic folk music. He'll be out on the road in support of this album late 2017 and early 2018. Those who catch this guy in concert will be treated to something truly special. Ghost Light features thirteen classy tunes including "A Perfect Day," "The Machine," "Unaware," and "Dark Side of This Town."
Sarah Morris - Hearts In Need of Repair (Independently released CD, Pop)
It would be difficult to not enjoy the music of Sarah Morris. This enchanting lady has an aura and voice that are immediately friendly and genuine. Hearts In Need of Repair features songs that sound familiar, while still retaining plenty of original inspiration. Morris wrote all eleven tracks herself, and each has something substantial to offer. Central to the songs is the voice. Sarah has that special ability to translate her ideas and feelings through her words, and she does so with ease and style. This is a case where commercial accessibility meets artistic integrity. The backing band is superb. Sarah's band is comprised of Thomas Nordlund, Andrew Foreman, Zachary Schmidt, and Lars Erik Larson. Solid, smooth, credible tracks include "Hearts In Need of a Little Repair," "Falling Over," "Empty Seat," and "Confetti."
Gabrielle Papillon - Keep The Fire (Independently released CD, Progressive pop)
This enchanting young lady immediately captured our attention with the unorthodox opening track "Overture For the Fire Keeper." After all, how many pop artists begin their album with a short classical composition featuring strings? That choice sets the stage for things to come. Because even though things take a decidedly more conventional turn beginning with the next track, strings continue to play an integral part in creating the overall sound of the tracks on Keep The Fire. Canada's Gabrielle Papillon has a sound and style that could easily appeal to millions of music fans. Her songs have a big orchestrated sound and she's got a voice that can melt clouds. These tracks incorporate ideas from folk, modern pop, and classical music. But it's Gabrielle's super smooth voice that takes the spotlight here. Sounding something like a very young Suzanna Vega, she sings with conviction...and yet uses great restraint overall. Our favorite track is the strangely moody "No Paradise," which ends with some very strange wind noise hovering around in the mix. Strangely chilling and resilient stuff.
Simon Phillips - Protocol 4 (CD, Phantom Recordings, Progressive rock/jazz)
Simon Phillips is known by most people as the drummer in the band Toto from 1992 to 2014. And that's unfortunate, because this exceedingly talented drummer/musician has done so many more credible and incredible things over the past few decades. We first heard Phillips playing on the album 801 Live (Brian Eno, Phil Manzanera). That recording must have opened up numerous doors for Simon, because it seems as if his skills and talents have been in high demand ever since. The list of folks Phillips has played with is astounding, but some of our favorites include The Who, Mike Oldfield, Frank Zappa, 10CC, Russ Ballard, and Camel. Rather than rest on past credits, this cool mature fellow continues pushing things forward...releasing Protocol 4, which features super slick modern progressive rock/jazz compositions. The album features the talents of Greg Howe, Ernest Tibbs, and Dennis Hamm. So obviously this guy doesn't hang around with shabby instrumentalists (!). These tracks are fluid and show just how proficient all four of these men are on their instruments. And talk about being mentally connected. You can tell by the overall vibe that these fellows were all completely in synch with one another while they were recording these tracks. Phillips composed all nine compositions, and they should be instant favorites among fans of progressive rock and classic jazz. Some musicians just become more focused and relevant over time. That's definitely the case with Simon Phillips. The man is an icon.
Toto done shitted
On Dorothy
Pigtail.
Thing that
Popular
Not good.
The Railsplitters - Jump In (Independently released CD, Americana/pop)
Smooth and accessible pop music with threads of bluegrass, country, and folk sifted into the mix. Formed in the foothills of the Rocky Mountains, the folks in this group have been receiving very positive responses to their music. One spin of Jump In reveals why this is so. These folks compose and play very positive uplifting music. And this comes at a point in time when that's probably what most folks need more than anything. The Railsplitters are comprised of Joe D'Esposito, Dusty Rider, Peter Sharpe, Lauren Stovall, Leslie Ziegler, and Kai Welch. The tracks on this album will please fans of country pop as well as those who love traditional bluegrass. Interestingly, more than one label offered to release this album. But the musicians decided instead to fund and release it themselves. That in and of itself shows how supportive their fans are. Ten expertly crafted tracks here including "Everyone She Meets," "Lessons I've Learned," "Lemon Lime," and "Baxses."
D.B. Reilly - Live From Long Island City (CD, Shut Up & Play!, Pop/folk/comedy)
A singer/songwriter with a keen sensibility and finely tuned sense of humor. New York City-based D.B. Reilly presents his third full-length release, a concert recorded live at the Rar Bar on September 15, 2016. Reilly is one of those guys out there who ought to be hugely successful but isn't...at least not yet. Live From Long Island City shows just how good this guy is and how well he interacts with an audience. His songs range from strangely hilarious to poignant and vulnerable. Listening to this, you have to remind yourself that it is one person alone doing a show. Anyone who can entertain an audience all by himself and make things work this well deserves major applause. And that's just what the audience provides in between the songs. Ten smart reflective tracks that present a songwriter who is truly on top of his game at this point. The packaging on this one is great--the disc is housed inside what looks like a large cardboard postcard. Check out this guy's web site. He's smart. And he's funny. Cool unforgettable tunes include "Nothing Like You," "The Q Train," "I Believe, Angeline," "Prenup," and "I'll Remind You Every Day."
The Searchers - Another Night: The Sire Recordings 1979-1981 (CD, Omnivore Recordings, Pop)
When we started reading the press release that accompanied this album we had vague memories of this music when it was originally released way back when. We're familiar with lots of pop bands from this time period. And we were particularly focused on bands on the Sire label. We finally realized that we probably failed to pay attention to this music when it was released because the group recorded lots of covers. Plus we probably considered The Searchers unhip because around that time we associated the Sire label with new cutting edge bands like The Ramones and The Dead Boys. Being the snotty pretentious brats that we were at the time, we felt as any band that didn't write all of their own material was not relevant. Well, once again time has proven us...wrong. When we received Another Night the first thing that stood out in our mind was the choice of covers. Man oh man did these guys make some excellent choices in terms of material. Covers of songs by artists like Big Star and The Records? Perhaps we'd been missing out by not paying attention to this period in The Searchers' career. It seems kinda obvious that this band didn't experience nearly the kind of commercial success with these recordings that they did with their 1960s material. But while that might be the case, it certainly wasn't because of a lack of excellent recordings and great material. The band was comprised of Mike Pender, John McNally, Frank Allen, and Billy Adamson. If you love great vocal harmonies, this group ought to be one of your favorites. The vocal harmonies on these recordings are truly mindblowing. These recordings from 1979 to 1981 have been out of print for about a decade. Now, thanks to the taste-conscious folks at Omnivore, they are now once again available for all to hear. Twenty-nine feelgood tracks on two discs. A must have for fans of The Searchers...as well as just about anyone else who loves cool tasty pop.
Alan Simon - Songwriter (Double CD, Babaika Productions, Celtic/pop)
A mind-bending overview of the extensive body of recorded work created by French musician/composer Alan Simon. Simon selected the tracks for this release himself, thus these two discs contain his own personal favorites. If you're a fan of Celtic music with a great big orchestrated sound, this set will be right up your alley. Although Simon is best known as the creator of the rock opera Excalibur, his life's work consists of so much more than that. So this double disc set will hopefully help to make people aware of this. These compositions include contributions from a wealth of impressive artists including (but not limited to) Alan Parsons, Jon Anderson, John Wetton, Justin Hayward, Maddy Prior, Billy Preston, Martin Barre, and Mick Fleetwood (whew!). This package includes a whopping forty tracks...plus two cool foldout cartoon mini-posters. Listeners are sure to be blown away by the sound quality and arrangements...as well as the compositions themselves. This ultra-talented and prolific man seems to be unstoppable in terms of output. Fans will want this in their library. If you're not yet familiar with Alan Simon, this is probably the best single starting point. Impressive stuff.
Stranger Things 2 - Original Music by Kyle Dixon and Michael Stein (CD, Lakeshore, Soundtrack)
We were knocked out by the previous two Stranger Things soundtracks created by Kyle Dixon and Michael Stein. So it's not so surprising that we have the exact same reaction to the music created for Stranger Things 2. The second season of the show seems to be just as popular as the first. And no doubt one of the major things that keeps people coming back for more is...the music. This album features over seventy-one minutes of music by Dixon and Stein. These tracks are very different from what most folks normally associate with soundtrack music. In keeping with the timeframe of the show (it's set in the mid-1980s), lots of early analog sounds are utilized. There's a whole lot to take in here. Listeners are treated to no less than thirty-four tracks, all of which are extraordinarily creative. So much twenty-first century technology-generated music sounds the same. This one will capture hearts, minds, imaginations, and ears...because the music was crafted with a human touch. Cool and slightly puzzling tracks include "Walkin In Hawkins," "On the Bus," "We Go Out Tonight," and "Levitation." Recommended for fans of the show as well as just about anyone who loves the 1980s. Very cool and unique. Recommended. Top pick.

Sweet Knives - Sweet Knives (12" Vinyl LP, Big Neck, Pop/rock)
Cool hard-driving guitar-driven pop rock from the folks who call themselves Sweet Knives. Seems as if in the late 2010's more and more underground guitar bands are popping up across the United States...and nothing could please us more. Listening to this band's hard-hitting ultra-catchy revved up pop, we couldn't help but be reminded of babysue favorite The Fastbacks. On this self-titled album, you won't hear tons of overdubs. And you won't hear the latest keyboard sounds. What you will hear is a band with a ton of talent and determination rocking out like there's no tomorrow. Songs are what make this group really stand out from the pack. Sweet Knives is a reboot of the Memphis-based band Lost Sounds...picking up where that band left off when it disbanded in 2005. Sounds to us like the time is right for these folks to hit it BIG. Nine tasty tracks that pack a mighty punch and leave you wanting more. Pressed on totally cool orange-yellow vinyl complete with a handy download card. Kickass tracks include "These Thoughts," "Rat in the City," "Lion's Mouth," and "Particle of Time." Killer stuff, recommended. Top pick.

Jesse Terry - Stargazer (CD, Jackson Beach, Pop)
Classic and totally classy modern pop, arranged to absolute perfection. Lots of folks are having extremely positive reactions to Jesse Terry's music. Give Stargazer a single spin and find out why. Terry's songs exist somewhere in that universe where Electric Light Orchestra meets Harry Nilsson. He's got a velvetty smooth voice and his songs feature impeccably great arrangements. The harmony and backing vocals on this album are...truly mindblowing. This is the fourth full-length release from Terry, but it serves as an introduction for us. Rarely do we hear any artist of this caliber from the past or present. This music is so good that it gives us chills. Jesse's songs are pure pop perfection. This is one of those cases where everything fits together seamlessly. Great songs, arrangements that support the melodies, killer vocals...and an overall vibe that is impossible to ignore. If you wanna get in on the ground floor of something big before everyone else starts raving about it, get your hands on this album. Stargazer is an instant twenty-first century classic. The songs are timeless, precise, and genuine. Perfect pop masterpieces include the title track, "Dangerous Times," "Stay Low," "Runaway Town," and "Dear Amsterdam." Highly recommended. TOP PICK.

Joseph Trapanese - Only The Brave: Original Motion Picture Soundtrack (CD, Varese Sarabande, Soundtrack)
This motion picture seems to be a winner among critics and viewers. Only The Brave is based on the true story of firefighters who risk everything to save a city from wildfire. The music for the movie was created by Joseph Trapanese, who many will remember as the guy who collaborated with the band Daft Punk to create the music for the Disney motion picture Tron (reboot/sequel). In addition to creating movie music, Trapanese also finds time to work with a wide variety of well-known musical artists. This talented fellow has created some truly magical music for Only The Brave. You can almost feel the energy and suspense build in the story as you listen to these expertly-recorded tracks. These compositions could be described as modern epic mood music. Trapanese seems to be a master at creating audio tracks that evoke particular moods in the minds of his listeners. Much of this album is surprisingly subdued and restrained...and brooding. Whether you're into the motion picture itself or not, there's a wealth of genuinely inspired music here...sixteen tracks that clock in at just under one hour. Cool, intelligent cuts include "Waking Up," "Growing," "Juniper Tree," and "Hotshots." Truly inspired music that no doubt adds just the right flavors to the movie. Top pick.

Voice of Addiction - The Lost Art of Empathy (Independently released CD, Rock)
Fast, loud, hard rockin' action from Chicago's Voice of Addiction. Harnessing the power of 1980s thrash punk mixed with 1990s underground power/aggression, the guys in this band sure know how to belt 'em out. They describe their music as "politically charged and socially conscious punk rock." That sums things up succinctly. The band has been in existence for about a decade now but from the sounds we're hearing on The Lost Art of Empathy it seems as if these guys are just getting started. This loud trio delivers twelve songs that clock in at just over thirty-five minutes. They've got the attitude and sound that should please the diehard underground music fans they're playing for. Thankfully for everyone, it seems as if some of the ideas and vibes that were birthed in the 1990s are resurfacing in the oh-so-samey second decade of the twenty-first century. Bands like Voice of Addiction are helping to put the punch back in rock music. Kickass cuts include "Rustbelt," "Unity," "I Can't Breathe," and "Are We Even Human Anymore?"
The Walking Dead - Original Television Soundtrack: Music by Bear McCreary (CD, Lakeshore, Soundtrack)
We've yet to see the AMC television series The Walking Dead. But considering how many seasons it's been running and the overall positive reactions we're seeing on the internet...you can pretty much bet the show is a must see. The music for the series was/is composed by mega-prolific composer Bear McCreary. This compilation features McCreary's own selections that he felt were the highlights from the first seven series (which might explain why there's close to seventy-five minutes of music here). A lot of thought went into the music for this show. Music was one of the first considerations...being discussed before anyone was hired to act or any footage was shot. These tracks have a big ominous and epic sound, and they're obviously one of the driving forces that has made the series such a crowd pleaser. The compositions incorporate orchestral instruments as well as electric guitars, drums, and conventional acoustic instruments. It's a real roller coaster of sound, offering moments of suspense, thrills, calm, and unease. Whatever McCreary does, he does well. This is yet another steller collection of tracks from a twenty-first century master. Colorful cuts include "Theme From the Walking Dead," "Coalescence" (our favorite...love those guitars), "The Governor," and "The Day Will Come."
The Wedding Present - George Best 30 (Vinyl LP, Happy Happy Birthday To Me, Pop)
Well now, here's an interesting way of celebrating a thirty year anniversary. Longtime babysue favorite The Wedding Present present...a re-recording of the tracks from their first album that was originally released three decades ago. Recorded by Steve Albini and mixed by Andrew Scheps, these recordings effectively capture the original sound and spirit of those songs. David Gedge is one of those guys in the world of music whose voice and overall spirit seem timeless. These tracks were actually recorded about a decade ago and stashed away. In 2008 the folks in The Wedding Present had just recorded their El Rey album when--at the end of the recording session--they asked Steve Albini to record them playing their first album (they had just finished a twentieth anniversary tour playing the songs from George Best so they knew the songs backwards and forwards). Albini reluctantly agreed. And now we're all glad that he did. The band held onto those recordings and waited until now to share 'em with the world. So this is actually like celebrating a twenty and thirty year anniversary at the same time. Timeless cuts include "Everyone Thinks He Looks Daft," "A Million Miles," "Something and Nothing," and "You Can't Moan, Can You?" These songs sound just as relevant today as they did years ago. Recommended. Top pick.

The Weisstronauts - Flat Bottom Cold Greaser (CD, Sool Recordings, Pop/rock/instrumental)
Yet another stellar collection of guitar instrumentals from Massachusetts-based band The Weisstronauts. If guitarists are judged by how well they convey their thoughts and energy through music, then Pete Weiss is truly one of the best. On Flat Bottom Cold Greaser listeners will get major charges out of the totally infectious guitar licks and perpetually groovy rhythms. Although this band's music will remind listeners of an earlier time and place, the experience is not simply retrospective because the overall sound and energy are decidedly current and relevant. Since the band began back in 1999, The Weisstronauts have received universal praise and support. This album will no doubt please the band's fans as well as just about anyone who loves cool guitars. Backing Pete on this album is the core band which is comprised of Kenny Lafler, Jeff Norcross, Kevin Quinn, and Nate Logus. Additional backup is provided by Jeff Berlin, Chris Barrett, and Dana Colley. If you love music that provides a good solid feelgood experience, you won't do better than this. This just might be the best Weisstronauts release yet. Each and every track provides a solid slice of infectious energy. Killer cuts include "Flat Bottom Cold Greaser," "Teenage Wedding", "New England Boiled Dinner," and "Don't Get Him Mad." Highly recommended. TOP PICK.

Wingfield Reuter Sirkis - Lighthouse (CD, Moonjune, Progressive)
Mindbending modern progressive music from three truly outstanding musicians. If you're looking for an easy and familiar listening experience, better look elsewhere...because this album presents unusual and unconventional music that will appeal mainly to truly adventurous music fans on a mission to expand their minds. The trio of Mark Wingfield, Markus Reuter, and Asaf Sirkis is strangely challenging and formidable. So many words can be used to describe the tracks on Lighthouse. Those include...progressive...ambient...psychedelic...experimental...and spontaneous. The sounds on this album are remarkable and compelling. If you're into twenty-first century progressive rock music, you won't do much better than this. These seven lengthy cuts will take you on an audio journey you won't soon forget. Produced by Leonardo Pavkovic and the three musicians themselves, Lighthouse is a fantastic audio experiment...that works. Killer tracks include "Zinc," "Ghost Light," "A Hand in the Dark," and "Surge." Heady and unique stuff from a different universe. Amazingly, the music for this album was not prepared in advance. Each piece was the result of spontaneous improvisation...which makes them even more impressive. Recommended. TOP PICK.

Wonderstruck - Original Motion Picture Soundtrack: Music by Carter Burwell (CD, Lakeshore, Soundtrack)
From past experience, we've found that when a motion picture receives mixed reviews that's usually a good thing. And from what we're reading, Wonderstruck is a movie that different people are perceiving in very different ways. So...our curiosity is definitely piqued. The movie tells simultaneous stories of two different children from two different time periods who have one thing in common...they wish their lives were different. This one has three huge pluses going for it right off the bat. It's directed by Todd Haynes (we always love things he's involved with). And the soundtrack was created by babysue favorite Carter Burwell (we've yet to hear anything from this man that isn't totally out-of-this-world good). Plus the soundtrack has been released on the Lakeshore label--yet another big plus. Once again, Mr. Burwell has created meticulous and articulate music that will most surely be one of the centerpieces of the motion picture. Burwell is not only a master of melody, but he also has an amazing knack for arranging. The twenty-one tracks on this album seamlessly combine elements and sounds from classical and pop music, creating an amazing audio landscape that will keep viewers and listeners entertained for years to come. The overall sound is classic in nature--these tracks should satisfy just about anyone who loves top notch soundtracks. Impeccably produced compositions include "Silent Whispers," "Daughter of the Storm," "Wolves," and "The City and the Stars." Recommended. Top pick.

Wood Chickens - Countrycide (12" Vinyl LP, Big Neck, Hard rock)
Loud in-your-face rock music played with focus and conviction. Things must be pretty cool in Madison, Wisconsin these days as there are some mighty kickass bands surfacing in the city in the second decade of the twenty-first century. Wood Chickens is one big fast loud ball of fun. These three guys obviously love what they're doing, and that comes through loud and clear on the hilariously-titled Countrycide. Produced by the one-and-only Bobby Hussy, these tracks capture all the energy and enthusiasm of a live performance. This nifty vinyl LP is pressed on tasty green vinyl and features thirteen songs that are bound to knock your socks clean off. No attempts to be clever or hip here, these guys just seem content to turn all the way up and let 'em RIP. Hard rockin' tunes include "Time Don't Stop For Nobody," "Kim of Siam," "Flesh'n'Blood," and "Full Speed Ahead." Totally rockin' stuff with balls.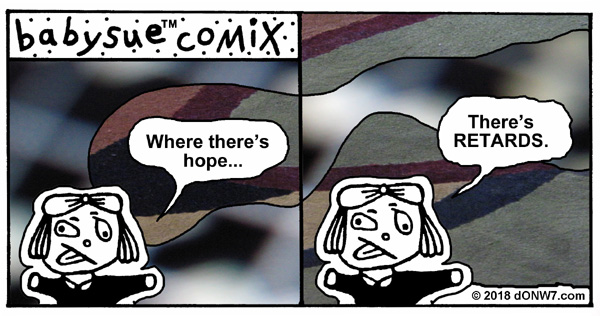 All viewpoint
Wrong.

* * * * * * * * * * * * * * *
A
Ryan Adams - Heartbreaker (deluxe edition)
Ryan Adams - Dustjacket (relaxed edition)
Additional Items Composed - Reversal of radishes
Additional Items Reversed - Back to the additional items
Adele - My frisky rat puppy done ate my head off
Alice Copper - Lob it to Seth
Allman Brothers - Crackdown concert 1986
Shirlette Ammons - Language barrier
Am Not - Am too
Anohni - Hopelessness
Anthrax - For all kings
Antlers for Booboo - Oh no not that tired old runt again
Apples Got Smushy - Train smush
Athens Is Not A City - Trauma for the bush animals
Augusta Is Not A City - Wilma for the plush panels
B
Bad Bump - Banana tread
Badfigure - Crooked down
Bambi Dambi - Lambi
Ballerina Pumps - Blackass
Barge - Limpy
Beadulls - Desmocker
Beatles - Medium rare
Bee Numb - Numb bee
Beyonce - Sorry
Beyonce - I can dance even if I can't do anything else very well
Beyonce - If all you want is an ugly body and face, I've got both
Beyonce - Don't you get tired of hearing my stupid name all the time
Beyonce - I'm really a boring old hag who looks terrible without thick layers of make-up
Beyond the Beyonder - Blander and blander
Bjork - Vulnicura live
Black Tabitha - Pastor of senility
Blankets for Blankets - Laps
Blender in a Blinder - Fizzle
Breezer the Flew - Like dazzlers in fume
Butler Pudding - Lippity gris gris
Buzz's Lamp Cord - Tawny frink
C
Car Mump - Dazed and refused
Casket of Corformity - Laser dog
Cast of Cast - Lastly
Cat Grave - Mickey's laboratory
Cesula - Maid in martians
Chance The Rapper - Coloring book
Chicago - Love songs
Chump - Malaria
Chunks of Paisley Pumps - Lordy the snore is a plaza burn
Eric Clapton - I still do
Phil Collins - No jacket required
Come To Lulu's Nurse - Romp and the bumpy tum tum
Confederate Railroad - Happy to be alive
Conscious Or Not - Grumpy lazy
Crap You Like - Tape measure
Crosby, Stills & Nash - Survival Sunday
Crunchy Links - Switches and prawns
Czerchnkii - Dim
D
Dadfinger - Where's dad's finger when you need it?
Dae Dae - Mae Mae
Daisy Days - Freezing
Damn People - Damn People
Damn Tumblers - Damn Tumblers
Damn Warp - Damn Warp
Damn Zoo - Damn Zoo
Deftones - Gore
Diets Are For Dimwits - Lassie's lost pudding cup
Dimmer than Dim - Inputs
Dion - New York is my home
Dirty Pennies - Flocks and pimps
Doves That Die Today - Lassie
Drippy Dennis - Directional
Dry Potato - Sync
Ducks for Ducks - Nine hundred ponies
Dumb Sounds - Like Nanny and the poodle
E
Each and Each - Teach
Eachy - Preachy
Eat The Bounty Feathers - Naptime
Ectonerf - Bah baddah bah
Elephant Muff - Beneath the blurry knob
Elves and Bumpy Thumpers - Original motion picture soundtrack
Emergency Flakes - Phasers
Empty - Flow
Empty Flower - 1 2 3 4
Enter the Entrance With Lockets - Glasses on the puddle
Eventually We'll All Die With Nothing - Pom poms
Everyone But - But Everyone
Ewe - Ranch funk
EZ - Not so
F
FA - La la
Famous Famous - Converter
Far Out Far In - Farin
Faxes Forever - Limp little pixies
Ferz - Lizzy
Fifty Million - Zero lads
Finks Forever - Live at the dead
Five Times Fifty-Five - Live
Four Times Four Is Four - Five times
Foxes - All I need
Fume - Lumps
Funky Laminate - Parking
Fur For Francis - Pouches
G
Gas Pumps - Last primper
Gauge Rage - Now cow
Germany's Burp - Lamp drill
Get Your Begging Done - Tower bitch
Vince Gill - Down to my last bad habit
Goo Goo Dolls - Boxes
Graham Slackers - Naturally grabby
Ariana Grande - Into you
Grass Patches - Dolby
Josh Groban - Stages live
David Guetta - This one's for you
Guns N Roses - Acoustic session: Radio broadcast 1987
H
Hamster on a Bun - Heartache on a bun
Hay - Hay
Hazle - Measurements
Hell for Humans - Happiness is a dumb puppy
Help Me Help Me - Liver
Help the Hopeless - Bloody hearts get you nowhere
Hissy - Laserbon
Hitt - Dawn for the loud birds
Hizzers - Stuck
Ian Hunted - Punts and nuttters
Husperate - ADN
Hut for Henry - Universe of sandy
Huzzle - Earlier albums
I
Ian - Jackknife
Icky - Picky, picky, picky
If It Dies Don't Touch It - I offered more than they wanted and they took it
If You Knew Nothing You Would Be Nothing - Drips
Inky Doll - Dampness and dryness
In The End The Beginning - Ridgefield
It Stays Warm - Square butter
IX Lamb Sweater - To each his each
IZZ - Each his to his
J
Michael Jackson - Off the wall
Michael Jackson - Towers of nothing
Michael Jackson - Nosey dopes
Jerry's Apple - Towers
Jerry's Crud - Narry a buster
Jersey is Swervy - Translustre
Jethro Toil - Sick as a tick
Jethro Wump - Aquatong
Elton John - Wonderful crazy night
Elton John - Where did my voice go?
Jones Is A Donkey - Drammamine
Jones Is An Elephant - Mine ain't mine
Judas Priest - Battle cry
Junk Is Just Junk - Lady trunk
K
Kaas - Lacey
Kalesh - Kaos
Kandy and the Ks - Lassie's drool
Kows - Land of the Kows
Krap - Krap
Krazy Cow - Lots of tips
Krunchy Krunch - Captain's caps and tons
Kudzu's Lamp - Drastic
Kunks - The Late Glossy Kunks Album
KWKWERA - Lists
L
Lab Crutch - Tramps that David hates
Ladies For Pretzels - Louder than the other thing that we had discussed earlier
Lamb Peppers - Smuppy
Lamps for the Homeless - These goddamn things don't work
Cindi Lauper - Detour
Laxative Preamble - Naps and snappers
Let There Be Let - Now there be meow
Lisa Said - First time, long time
Lists - Stop the Lists
Loretta Lynn - Full circle
Loud and Loud - Dull and dull
Lumineers - Cleopatra
Lumps - Lousy mouses
Lung Disease - Trowel
M
Manners and Nanners - Tablets for pokey
Masta Ace - The falling season
Matchbox - Going down there
Math for Math's Sake - Plazas
Maze Lops - Trazzler
Mazer's Big Torch Bucket - Lipsy
Millie's Pork Bucket - Boxes won't go away
Money for Puny People - Lucky drop
Monkey Chuck - Arlene
Monkey Davis - Nervous
Monkey Pauline - Damnable
Moo Moo the Bow Wow - Trouser's ain't fresh no more
Motorhead - Clean your clock
Mrowl - Prowling for mrowl
Murphy and Nop - Dammy and slop
Murphy's Paw - Plaid and dumb
My Evening Girdle - Snippets and drabble
N
David Nail - Fighter
Nasal and Tonsil - Lasers and urchers
Ned and the Headrumpers - Trowels
Aaron Neville - Apache
Newsboys - God's not dead
No More Blouses - Farmy
No More Cactus - Deal or no no
Nothing That You Haven't Heard Before - Repeat it
Now Cows - Blouses and thermometers
Numb's Fumbler - Town and mouth
O
Octorub - Norbie
Oh No That Old Shithead Is Here Again - Rotten old schmucks with no manners
Oooh - Uuuuuh
Oooh Oooh - Uuuuuh uhhh
Opposite of Opposite - Lopposite
Orange Floyd - Sharp glide of the goon
Osmosis - USB #7
Other Muzzles - Howdy Pops
Oz and the Schnoz - Pow wows and monkeys
P
Painted Fuss - Nope
Pants and Pantless - Rainy press
Part Blub - Fran is ugly
Paws With Fingers - Ink bus
Pet Shop Boys - Super
Poodle Powder - Dust of the dawgie
Mike Posner - At night, alone
Pranks for Steak Loads - Heaps of slop
The Puddles - Nappy load
Punk Biscuits - Sap
Punk Noodles - Take this noodle and cook it
Puny - Runny infection
Pusfergradison - Nay, the basket sayeth
Q
Quacks - Trippy truck
Quails and Trucks - Lamb power
Queen For A Tray - Lower the pork
Query - Stop the questions
Quest for Dope - Smoking snuff
Quails Got Drunk - Beer and tissue paper
Quicker Than Daffy - Cords that don't work
Quiet Little Worm Thing - Never thought about it and never want to now
Quiz Germs - Links that don't work
Quurtie - Lousy bench
R
Radiohead - Daydreaming
Radiodud - Half of the basic shop
Radishes - Lavish stickers
Debbie Rafter - Lemme after
Raws - Raws and raws
Red Hot Chili Peppers - Dark necessities
Reel to Raoul - Mouthpiece
Reform Club - Never yesterday
Rely On Relish - Candy dash
Mick Rhodes & The Hard Eight - Paradise city
Roasted Trap - Asia's not there anymore
Rolling Bones - Get your mama's kraut
Rumpy - USBs and RTDs
Runny - Tippy's revenge
Rush - Beneath, between and behind
Ruzzer - Bow to the Ruzzer
Rylo - The dog's head is not steady anymore
S
Larry Samual - Barney doesn't have hugs for me
Santa Died Last Night - Presenting...
Santa Did It - Lamenting...
Blake Shelton - Can't help it if I'm a boring dullard
Blake Shelton - If you're into what I do you're obviously on the wrong web site
Blake Shelton - If people think I'm handsome they must really be confused and retarded
Shotgun Louise - Rampy dim
Shotgun Tina - Lousy lamps
Shotgun Zappa - Mouses and mouses
Smashing Drumsticks - Pass the pepper
Smuppy - The tatters that ground pepper
Snoop Dogg - Coolaid
Sparse - Kim's Ono spy mouse
Rick Springfield - Rocket science
Bruce Springsteen - I'm a generic old woman who never could sing
Mavis Staples - Livin' on a high note
Steely Dan - Doing it in a ditch
Barbra Streisand - Barfing up my breakfast
Styx - Suite madame blue: Radio broadcast 1977
Sultans of Swing - Subcontinental drift
Swap and Change - Loudness weird
Swenter - Flowers
Swy - Rent
T
Tai Tai - Lists
Talking Sheds - Lambs forking up tonsils
Tea For Lunch - Massachusetts isn't a country
Teepee Tupperware - Laura's butter pand
Telltale - Taller toll
Thuds - Ready for emperors
Thunder - All you can eat
Justin Timberlake - Can't stop being shallow
Tonk - Thoughtly
Trilly Dills and Damp Dippers - Witch white
Trunk Idiots - Laugh when it's all over
Try To Try - Stop and try
Tummy Bus - Lambs and prawns
Tunker - Lassie's paw
Twisted Sister - Rock 'N' Roll Saviours: The early years
Steven Tyler - We're all somebody from nowhere
TZ397 - Rowl the smunk
U
Ugly Banana - How do the hussy wink
Ugly Orange - Do the mouse
Ultraplucks - Eyebrow mania
Umbrella Vision - Church of tassle
Uncle Duck - Mushed
Uncle Pregnant - Does and rodents
Keith Urban - Ripchord
V
Various Artists - A collection of dull dribble that no one will ever notice
Various Artists - We stopped makin' em because they stopped buyin' em
Various Artists - No one buys these kinds of compilations anymore so that's why we keep producing 'em
Various Artists - Tribute to someone whose name we can't remember
Various Artists - Trying to get something heard never works
Various Artists - The most boring bands you never cared to hear
Various Artists - We've the last ones to know the last ones
Various Artists - Our albums are always the first to get thrown away
Various artists - Who gets to eat the trash

W
Wally Is Near - Stamp that thing goodbye
Wanda and the Wandas - Limp
We Don't Get It - Now is the now
Well I Guess This Is Just Another One - Lumps
Whether Or Not - Lousy weather
Why Can't We Eat It In The Car - Marbly
William XIII - XIII or 238
Lucinda Williams - Ghosts of Highway 20
Wind That Goes - Don't
X
Xie - La la the distance away
X-ray Pecs - Lookie away
X-ray Stats - Box cutters and tramplers
Xzistance - Lift down
Y
Yack Yack - Tacky tick
Yanni - The dream concert
Yell All The Time For Whatever You Pay For It - Taxi service
Yellow Floyd - Park wide until noon
Yesterday's Potties - Damp portions
Yes We Will Be Bananas - Trap doors
Yes You - You guessed it
You might - Yes you might
You never - Well I never
Young and Bland - Stick, stuck
Yoyos for Panama - Sharp
Yoyos for Zop - Trollo mia presto
Yuck This Tastes Awful - Don't eat it then
Z
Zappa and the Zappettes - Trown
Frank Zappa - How flowers got in the potty train
Zi - See Zi play
Zunk - How the leaves got patchy
Zupper - Towels for Blanche
Zyle - Twelve and fifty