October 2017 Comics, Poetry, and Reviews by

*Top Picks =
You ain't what you is and you is what you think you ain't.
* * * * * * * * * * * * * * * *
Steve Adams / Scott Walton Duo - Cookies For Cyrano (CD, pfMENTUM, Experimental/modern jazz)
You can always be certain that music released on the pfMENTUM label is going to be something different and totally unique. That's certainly the case here, as Cookies For Cyrano is an engaging and peculiar musical journey. The album presents seven moody and provocative compositions that should please fans of classical and experimental...as well as jazz music. Steve Adams has played in the Rova Sax Quartet for the past two decades. Scott Walton works with a variety of groups and collaborations and has performed all over North America and Europe. The two seem to be a perfect pairing, as is evidenced by these tracks. Some of this music could pass for a motion picture soundtrack, while other segments are more abstract and strange. Over an hour's worth of music here, featuring mentally challenging cuts like "Force Field of Oblivion," "Membrillo," and "Black Notebook #8."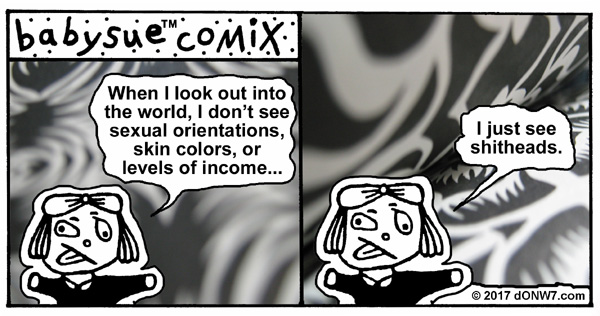 Birdie Num Num and the Spirit Squad - Phoney Beatlemania (CD, Robot Recordings, Underground pop)
Underground music is more underground than ever these days. And here's a band that is definitely an underground phenomenon. New Hope, Pennsylvania's Birdie Num Num and the Spirit Squad is a band making music that will appeal to a specific niche out there in the world. Even though the overall sound and vibe is markedly different, the approach these folks take in making music reminds us of The Flaming Lips. And that's mainly because they don't seem to be following any previously created routes or paths. The semi-psychedelic grooves found on Phony Beatlemania are a far cry from generic commercial twenty first century pop. This short disc lasts less than half an hour. But in that amount of time these creative individuals make their point(s) perfectly clear. Very intriguing mental stuff featuring cool guitars and focused vocals. Hard hitting and uniquely different.
Mike Blakely - Keepsake (CD, Swing Rider, Americana/pop)
It's been about six years since Mike Blakely released his last album, so this one's bound to be welcomed by his fans with open arms. This talented fellow has been making music now for about twenty-five years. In addition to music, Mike also writes and publishes historical novels. Keepsake was recorded with producer/engineer Larry Nye who has been working with Mike now for over two decades. The album features ten inspired Americana/pop songs with a heavy emphasis on lyrics and vocal melodies. What is particularly refreshing here are the arrangements. So many Americana and country artists in the twenty-first century tend to overproduce their recordings. These tracks are presented simply, using only the bare essentials necessary in order to make the songs work. Blakely has a really cool understated voice that should appeal to a wide range of listeners. We can't help but think that over time several of these tracks will be covered by other artists, because in many ways Blakely seems to be a musician's musician. Cool flowing cuts include "A Town Called Paradise," "Keepsake," "Miranda's Warning," and "Don't Send Flowers."
Helene Breschand & Elliott Sharp - Chansons du Crepuscule (CD, Public Eyesore, Experimental)
Unusual and provocative experimental music from the duo of Helene Breschand and Elliott Sharp. Breschand is a harpist, composer, and improviser. Sharp is a multi-instrumentalist, composer, and performer. According to the press release that accompanied this album, the two got together "to create a mix of neurotica, erotica, noise, grooves, virtuosity, crudity, and the spirit of play." An accurate way of summing up the overall idea of what's happening here. Chansons du Crepuscule is an experimental album, but there are enough familiar elements present to make these tracks sound at least somewhat accessible. Listening to this, the first word that comes to mind is...moody. These compositions come off sounding something like an animal that's lurking around behind the bushes,...sometimes completely hidden and sometimes allowing itself to be partially seen. This is one of the more unique albums we've heard thus far on the always-intriguing Public Eyesore label. Breschand and Sharp operate in a purely creative universe where there are no boundaries and no limits. The vocals on this one are particularly unusual and hypnotic. Eleven puzzling cuts here including "Extase," "Ne Lui Dis Rien," "The Cuckoo," and "Nouveau Monde." Truly captivating music from a different universe. Top pick.

Canyon City - Constellation (Independently released CD-R, Soft pop)
It doesn't happen very often, but occasionally an artist comes along who makes music that has a great deal of commercial appeal while simultaneously being completely credible and real. Nashville's Paul Johnson is one such artist. Paul releases music under the name Canyon City and this is his second full-length album. Constellation features beautifully crafted soft pop compositions that are inspired and surprisingly genuine. And it just so happens that if his music could be heard by everyone, he'd probably be a superstar overnight. These songs are out-of-this-world good...but what really pushes this music over the top are the vocals. Johnson's voice is so good that he actually transmits his words and feelings to his listeners. That creates a certain magic, a magic that happens when real communication is conveyed through pop music. A general reference point here would be to compare this man's sound to Paul Simon. But the overall sound is much more sparse, simple, and personal than such a comparison might imply. You'll be hearing a lot about this guy in the months and years to come, that's a certainty. Top pick.

Castlevania - Music from the Netflix Original Series: Music by Trevor Morris (CD, Lakeshore, Soundtrack)
This series can probably be summed up best by a direct quote from the Netflix web site: "The last surviving member of a disgraced clan fights to save Eastern Europe from Dracula. Inspired by the classic video series." The key word here is 'inspired'...so this is probably not a direct adaption for the television screen. We haven't seen this show yet but we took a quick glance at the trailer. It looks very much like a comic book that has come to life...and is most likely a wonderfully cool visual ride. The music for the series was created by Canadian composer Trevor Morris who is no newcomer to the world of music for motion pictures, television, and video games. Morris has previously created music for a handful of games, most notably Dragon Age: Inquisition. This album presents close to an hour's worth of expertly-created soundtrack music. Twenty-seven tracks created to add the perfect backdrop for the visuals. Top notch cuts include "Lisa of Lupu," "Twilight Descends," and "Hunter, Scholar, Soldier."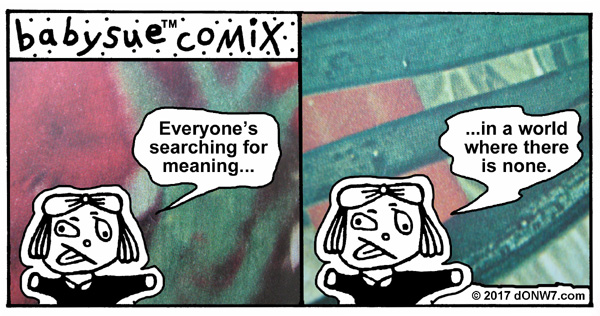 Nick Cave & Warren Ellis - Wind River: Original Score (CD, Lakeshore, Motion picture score)
Wind River tells the story of a wildlife officer who finds the raped and murdered body of a young woman on an American Indian reservation in Wyoming and then goes on a mission to figure out what happened. The music reflects the serious and mysterious nature of the situation. The score for this motion picture was created by the duo of Nick Cave and Warren Ellis, who just recently also created the music for War Machine. The tracks for River are reserved and intricate, with threads of American Indian music occasionally weaving their way in and out of the mix. In some ways, this album spins like modern mood music...because it definitely sets you in a specific mood for the duration of the album. This motion picture seems to be receiving an almost universal thumbs up from everyone, which is rare in the twenty-first century. This album features superbly articulate arrangements...and piano playing that will give you chills. Cool reflective cuts include "Snow Wolf," "Second Journey," and "Memory Time."
Center is
Rotten.
Slim Cessna's Auto Club - Cipher (Independently released CD reissue, Gothic Americana)
This just may be the first band we've heard whose music fits into the unique category 'gothic Americana.' Cipher is the fourth full-length release from Slim Cessna's Auto Club which was originally released in 2008. In addition to the CD release, the reissue is also being offered as a double vinyl LP in a gatefold sleeve. The band formed in Denver, Colorado in 1992. The Auto Club released a new album last year (The Commandments According to SCAC), so the reaction to that release could be the reason for this reissue. In some ways, the tracks on this album remind us of alternative bands we were hearing on college radio stations in the 1980s. This lengthy album (clocking in at over fifty-six minutes) features fifteen intricate compositions.
Chrome - Techromancy (CD, Cleopatra, Underground/experimental)
Who would've dreamed that we'd be seeing a new album from Chrome in 2017...? The story of how this band began and shifted around over the years is an interesting one. Begun in the mid-1970s, over time they've been credited with helping to create a new sound that would ultimately be called industrial rock. The band started out making music that had little or no commercial appeal. And, as you might expect, that aspect hasn't changed at all on Techromancy. This twelve track album features abstract underground rock compositions with heavy distortion and plenty of spontaneous improvisation. We've been wondering if/when industrial rock would be making a comeback. This album just could be the spark that sets the wheels in motion. If enough folks hear this, it could very well ignite the resurgence. Crazy/wild tracks include "Administer the Treatment," "Death is a Pusher," "Execution," and "Just For You." Chrome is still, like...way far out. Crazy sounding stuff.
Conrad The Band - Valley Fever (CD EP, Slepton, Pop)
Conrad The Band is the duo of Matthew Shaw and Nick Andre. This captivating EP presents a mere six songs...but they all hit the target dead center. These tracks feature superb rhythms, cool vocal melodies, gripping fuzzed out guitars, and totally thick and groovy bass lines. After spinning this a few times, we just can't seem to come up with any appropriate comparisons or possible influences. And that's strange, because this music seems to recall a whole host of bands/artists whose specific names escape us at the moment. We sure wish this was a full-length because with songs this good, we can't imagine what these two guys could come up with. Valley Fever is thoroughly engaging from start to finish. Nifty in all ways imaginable. Kickass cuts include "Devil's Gonna Find You" and "Poor Davy." Truly infectious and focused stuff. Top pick.

Darto - Human Giving (CD, Aagoo, Progressive/underground pop/rock)
You really never know what to expect from releases on the increasingly peculiar Aagoo label...except for the fact that you can rest assured you're going to be surprised in one way or another. Too bad there aren't more truly adventurous labels like this out there in the real world. So many labels seem focused on being associated with a certain sound. That is not the case here. When we heard the first track on Human Giving we figured Darto was going to be an atmospheric noise/sound band. But as soon as the second track ("I Am") began, we knew we were completely wrong. Even though this is a far cry from the world of crappy commercial music in the twenty-first century, when compared with some of Aagoo's more bizarre releases...this album is surprisingly accessible. But when you try to describe what these songs sound like well...that's when things become difficult. We're damned if we can come up with a single possible comparison here. And our guess is because the folks in Darto aren't trying to emulate anyone. The band is comprised of Gordon De Los Santos, Gregory Flores, Candace Harter, and Nicholas Merz. So much creativity happening here...yesssssss... Why don't more bands and artists let loose and go on wildly creative bends like this? Although we can't really explain the overall sound and style, we can say that we find this music compelling...and totally engaging. Strangely thought provoking compositions include "Truss," "Character Study," "Aging," and "American Storyteller." Recommended. Top pick.

Ephrata - Ephrata (CD, Dessert, Soft atmospheric pop)
Seattle, Washington's Ephrata is a band with a strangely compelling sound and vibe. Formed in 2012, the group has previously released singles and an EP...but this is their first full-length album. Ephrata is comprised of Brady Hall, Jules Jones, Skadi von Reis, and Ben Bromage. Two girls and two guys...who seem more interested in creating cool credible music that playing politics in the world of music. These songs remind us of some of the more artsy and cool underground guitar bands that were treading around the United States in the mid to late 1990s. You won't hear any potential hits here. But that being said, many of these songs actually have a good deal of commercial appeal. The vocals are particularly distinct. Instead of oversinging or pushing their limits, these folks show an amazing amount of restraint. The subtleties of these songs are, perhaps, what make them so refreshing and entertaining. Eleven classy tracks including "Odds," "Breakers," "Consequence," and "Sun Scenario." Great cover art. Truly neat sounding stuff.
We the
People done
Flunk.
Grace Freeman - Shadow (Independently released CD, Soft pop)
The debut full-length album from San Clemente, California-based recording artist Grace Freeman. This talented young lady has already experienced more success than most artists ever achieve...and as of this writing she's only nineteen years old (!). Back in 2012, her duet Gal Musette was the opening act for The Magnetic Fields. Freeman started writing songs when she was only ten, so that may help to explain the maturity of her songs. Doesn't really matter how old you are...or how old you aren't...because all of that is irrelevant when the music's good. Shadow presents eleven well-composed intelligent tracks that occasionally recall Kate Bush very early in her career. Grace has a killer voice that provides the perfect centerpiece for her songs. She wrote all of the tracks on this album, and they're all intelligent and interesting. Uniquely substantial cuts include "Oliver," "Shadow," "Dreams," and "Gemini." Truly beautiful pensive music that gets better with each and every repeated spin.
The Game of Thrones Symphony - Performed by The City of Prague Philharmonic Orchestra (CD, Silva Screen, Soundtrack)
Ramin Djawadi's score for the television series Game of Thrones is considered by many to be one of the most outstanding musical achievements ever created for the home screen viewing experience. Now, for those familiar with the show and music (as well as those who aren't), the City of Prague Philharmonic Orchestra presents somewhat of a best of collection of compositions from the show. But...with a twist. This time around Djawadi's music is presented with all the power of an eighty piece orchestra and choir. So listeners can expect a much bigger and fuller sound on this album. If you've ever heard the City of Prague Philharmonic, you already know what to expect. The orchestra always manages to work magic with whatever project they take on. Add the full support of the fine folks at Silva Screen...and you can bet your booties you're in for one extravagant audio experience. This lengthy album clocks in at almost seventy minutes and presents twenty-one mind blowing tracks. Our favorites include "Goodbye Brother," "A Lannister Always Pays His Debts," "Atonement," and "The Winds of Winter." Fantastic stuff that should appeal to movie fans as well as classical music buffs. Recommended. Top pick.

Groundhog Day: The Musical - Original Broadway Cast Recording (CD, Sony Masterworks/Broadway / Broadway, Pop)
Groundhog Day is, without a doubt, one of our favorite motion pictures. It was a big hit with viewers because it hit upon a topic that should touch just about everyone. Sometimes you have to do things over and over and over in order to learn what you're doing wrong in life. The lead role was a real peak in Bill Murray's career. Actually everything about the movie was done right. It just...worked. We have to admit we're a bit puzzled by the fact that the story has now been transformed into a Broadway musical (?!). If you're a fan of musicals, you will most likely find this instantly appealing. All the elements are there that fans know and love...intricate arrangements and great melodies. And the songs ultimately tell the story that so many of us know and remember from the movie. Of course we can't judge how well the musical fares when compared to the motion picture without having seen it. Judging by the music alone, our guess is that this show will be a success. There's a lot of music here...over seventy-five minutes of audio. Clever cuts include "There Will Be Sun," "Stuck," "Playing Nancy," and "Philanthropy."
Hammock - Mysterium (Independently released CD, Atmospheric/progressive/ambient)
We've been Hammock fans for years now. These guys have created some of the most wonderfully hypnotic music we've ever heard. There's no telling how many times Hammock albums have helped us to lessen anxiety and tension in our lives and in many cases...to be able to peacefully fall asleep. The duo's latest album came with no accompanying information. And there's little information to be found on the cardboard sleeve except for the song titles...and a small statement explaining that the album is dedicated to a sister of one of the musicians. These tracks definitely manage to conjure up those strangely serious feelings associated with death. Those in mourning will find a lot of this material to be soothing and comforting. Even though the sound is completely different, while spinning this album we get the same peculiar feeling we get when we play church organ music. Unlike some Hammock albums that are more atmospheric than melodic, Mysterium presents compositions that have definite structures and melodies. But those structures and melodies are subtle. So much so that the sound of the tracks seems far more important. Heady, dreamy, beautiful, intelligent...this is yet another album where all Hammock elements come together...and transport to the listener to other worlds and beyond. Fantastic stuff. Highly recommended. TOP PICK.

Dylan Hicks - Ad Out (Independently released CD-R, Pop)
Way back in 1996 we received and reviewed a cool little album titled Wow by a then-unknown artist named Dylan Hicks. The album showcased a young up-and-coming artist with a cool sense of humor and a really great knack for coming up with groovy melodies. A couple of decades may have passed since then...but Dylan's talent has remained intact. Ad Out is this talented fellow's latest self-released album and it contains the same kind of superbly intelligent underground pop that he was making years ago. It's amazing how much commercial potential some of these tracks have. If "A-24" doesn't score mighty big out there in the real world, we'll be surprised. Sure sounds like a mega-hit to us. The keen little sticker on the back cover (always present on releases promoted by XO Publicity) compares the music to artists like Laura Nyro, Todd Snider, Jens Lekman, and Steely Dan. We can hear traces of these as well as many more classic artists from the past and present. In a world full of phonies and fakes, Dylan Hicks stands out from the crowd because his music is credible and real. Cool tracks include "Interested Party," "A-24," "Ambulance," and "What I Want." Smart and reflective.
Hyperbubble - Pretty Plastic (German import CD, Pure Pop For Now People, Pop)
Hard to believe Hyperbubble has been around for twenty years now (!). We've been along for a good part of the ride, enjoying the wildly catchy, upbeat pop from the duo of Jess and Jeff DeCuir. Unlike so many artists who change and/or adjust their sound and image over time to appeal to a wider audience, these talented individuals have stuck to their guns...continually providing their fans with truly creative and inspired modern pop music with a difference. In honor of their twentieth anniversary, Jess and Jeff proudly present Pretty Plastic...a compilation album featuring singles, compilation tracks, soundtracks, and music previously offered on vinyl only. The result is...a twenty-two track album that offers a nice overview of what Hyperbubble is all about. We've loved everything we've heard from Jess and Jeff. Once again, the couple presents music that's wonderfully out-of-synch with what's happening out there in the world of commercial music. If you're into danceable music, there's a very good chance you'll go apeshit over this album. The tracks are presented simply and they feature intoxicating rhythms and cool vocals. The lyrics are exceptional (as usual). Cool technology driven cuts include "Jouet Pop," "Chop Shop Cop (Nightmare Mix)," "Disco Invasion," and "Girl Boy Pop Toy (Extended Playtime)." Recommended. TOP PICK.

Jim Jones & The Righteous Mind - Super Natural (CD, Hound Gawd!, Hard rock)
Tired of wimpy, wimpy, wimpy...and ready for something real that'll blast your brains out? If so, you might just be in the market for the sonic blast created by Jim Jones & The Righteous Mind. Rarely do we hear hard rock music with this much muscle and intensity in 2017. Super Natural might just be a wake up call in the world of music...a reminder that hard intense rock isn't dead, it's just treading around in the shadows. This band is the latest project created by Jim Jones who has already made quite a name for himself in The Jim Jones Revue, Black Moses, and Thee Hypnotics. In addition to Jones, Righteous Mind features the talents of Malcolm Troon, Matt Millership, Gavin Jay, and Phil Martini. Although the overall sound here is markedly different and more current, the energy present in these tracks may remind listeners of the first three Stooges albums. These tracks are loud, raw, and totally heavy. We can only guess what this band must be like in concert...probably a total mindblower. The cool cover art was created by French illustrator Jean-Luc Navette. Blistering cuts include "Dream," "Base Is Loaded," "Boil Yer Blood," and "Everyone But Me." This band is helping to inject real excitement back into rock. Top pick.

Sacha Mullin - Duplex (Independently released CD, Pop)
Exceedingly impressive songs...particularly when you consider the fact that this is an independently released album (?!). What immediately stands out most here are...the vocals. Rarely have we heard a self-released album featuring vocals like this. Sacha Mullin has a voice that could easily melt the hearts of millions. Unlike so many other up-and-coming singer/songwriters, this guy's music is 100% accessible. Several of these tracks sound like total hit singles. Prior to going solo, Mullin was a singer in the bands Cheer-Accident and Lovely Little Girls. Duplex is his second solo album, and it's bound to make a solid mark in the world of music. Fans who love the sound of British pop artists from the 1980s are likely to go apeshit over this guy. With the support of some truly talented friends/associates, Mullin presents superbly polished songs that are as good...or better...than stuff currently being released on major labels. One thing is certain...this guy is definitely going places. Remember the name because you're likely to see and hear it a lot over the coming months and years. Well-crafted compositions include "Crow," "Questions," "Dream Ain't Dead," and "Accept Treasure."
Chris Murphy - Hard Bargain (CD, Teahouse)
In a world full of phonies and fakes, Chris Murphy stands out because he is the real thing. This live album was recorded on a rainy night at a small venue in Boise, Idaho...and it captures all of Chris Murphy's magical energy. This guy's music defies categorization in many ways. But if we had to place it somewhere, we'd probably describe it as roots music...although considering what's going on that seems quite limiting. Murphy's a one man band/show like no other. He plays violin/fiddle like nobody's business...provides his own (subtle) percussion...and even manages to sing at the same time. The songs sound like a cross between underground pop/rock classics mixed with front porch music from the 1930s or 1940s. But what really makes these tracks kick is the pure and simple fact that Chris is so truly inspired to make music. Of course there are no potential hits here, because there is no need for them. This guy's made a quite a name for himself doing everything his way. This is clearly one of those cases where there are few, if any, comparisons. Killer foot-stompin' stuff. Murphy is a unique presence in our world.
Mike Nicolai - Rooster Nudes (Vinyl LP, Schematic, Pop)
This album was originally a self-released CD that came out in 2003. Now the fine folks at Schematic have made the music commercially available as a stream/download...and as a totally cool vinyl album. Austin, Texas-based artist Mike Nicolai makes cool hummable pop music using only the basics. His songs combine elements from great artists from the past like The Velvet Underground, Big Star, The Kinks, and more. This attractively-packaged album includes a full-size lyric sheet so you can follow along with Nicolai's intriguing observations. Rooster Nudes features a wealth of great melodies that should appeal to fans of pure underground pop all over the globe. Mike's got just the right kind of voice for indie pop. He's a natural at what he does, making it all sound effortless. Fourteen cool tracks here including "Old Brown," "Compassion," "Local," and "Rope." The great news...is that Nicolai has another album due out before the end of the year. There are some really great tracks on this album.
Nathan Oliver - Head in the Sand (CD EP, Potluck, Underground pop)
True underground pop from Chapel Hill, North Carolina-based artist Nathan Oliver, the pseudonym used by songwriter/musician Nathan White. This is Oliver's third release and the first new batch of recordings in several years. We're hoping Head in the Sand finds enough listeners to support this talented fellow in what he's doing...because this is one of those cases where everything's done right. This is a short disc that clocks in at just over twenty minutes. But within that amount of time, Nathan accomplishes what many cannot over the course of several albums. These wonderfully inventive tracks may remind listeners of underground artists/bands from the 1980s and 1990s when many folks chose to leave some of the rough edges intact. You won't hear perfectly tweaked digital music here. This fellow makes music that sounds real...and his songs feature cool winding melodies and articulate lyrics. Every song here is a keeper, but our initial favorites are "Marbles," "Clean Sheets," and "Sing Blue Silver." Recommended. Top pick.

The opposite of
Nothing is equal to
Something.
Otis - Eyes of the Sun (CD, Cleopatra, Blues/rock)
Blues rock. Folks either love it or hate it. Along with Southern rock, the genre seemed to reach an all-time peak in the 1970s. But there will always be bands keeping the music alive because this is the kinda stuff that fans want. Kentucky's Otis is one of the more authentic sounding blues rock bands we've heard of late. Unlike some wannabes, the guys in Otis can really play. On Eyes of the Sun you'll hear solid rhythms, appropriately raspy vocals, and plenty of absolutely superb guitars. The band is comprised of Boone Froggett (vocals, guitar), Steve Jewell (guitar), John Seeley (bass), and Andrew Gilpin (drums). This band would already have a solid and devoted fan base...but having the endorsement of ZZ Top guitarist Billy F. Gibbons sure doesn't hurt. Gripping rockers here include "Change," "Shake You," "Lovin' Man," and "Let Your Love Shine Down."
Tim Perkis / Scott Walton - Applied Cryptography (CD, pfMENTUM, Experimental/improvisation/modern classical)
It isn't often we hear music like this. Applied Cryptography presents improvisational compositions created using only a piano and electronics. Such a pairing might normally mean that the listener is going to be presented with difficult material. But in this particular case, the venture is a pure journey into the world of total creativity and imagination. Tim Perkis is a master of electronics. He seems to create a limitless array of sounds that will puzzle, amaze, and mystify listeners. Scott Walton's spontaneous jazz-like playing provides the perfect foundation for Perkins' peculiar presence. The end result...is over thirty-six minutes of curiously magical music. Folks seeking conventional song structures and melodies will be left confused by all of this, of course. But folks wanting to expand their horizons will find Cryptography wonderfully entertaining. If you want to be blown away, take a look at Tim's web site. This fellow has done many amazing things and has worked with an incredible array of talented people. Eleven challenging tracks here including "Oblique Compact," "Naked Egg," "Normal Farm," and "Blind Signature." Totally cool stuff. Top pick.

Brad Peterson - The Ellipsis Album (Independently released CD, Pop)
This album marks Brad Peterson's triumphant return to the world of music. Several years ago, this fellow's career was off to a great start. He was landing spots opening up for major league artists like Jeff Buckley and Radiohead. But then tragedy struck. A spinal injury put Brad's career on hold for several years, as it left him partially paralyzed. After years of rehabilitation, he was finally able to find his way out of the dark tunnel. He then channeled his energies into producing and recording The Ellipsis Album. This album was a one man project, with Peterson playing all instruments and handling all aspects of the recording process himself. Ellipsis features thirteen well-crafted tracks with a heavy emphasis on vocal melodies and lyrics. These songs feature smooth, simple arrangements and an overall positive upbeat vibe. The vocals on this album are exceptional. This fellow sings with so much energy and confidence that you'd never guess the difficult ordeal he's been through. We can't help but think that the world will be treated to many more cool, credible albums from this cool artist over the coming years. Intriguing pop cuts include "Unbroken," "Just In Time," and "Keep Calm."
Pop Co-Op - Four State Solution (CD, Silent Bugler, Pop)
Pop Co-Op is the new pure pop band comprised of Steve Stoechel, Bruce Gordon, Joel Timmel, and Stacy Carson. This album was a true group project, with all four members involved in writing, recording, mixing and producing. The end result...is a cool album chock full of gliding melodies, cool guitars, and distinctly groovy rhythms. Many know Stoechel as a member of The Spongetones. Gordon hit it big in underground circles with two albums he released under the name Mr. Encrypto. These four musicians seem to be on a similar wavelength with the mission being to create cool, classy, hummable classic pop. We can hear traces of a wide variety of bands from the past to the present here including (but not limited to) XTC, The Beatles, Neil Innes, and Squeeze. Considering the fact that the current climate of popular music is littered with technology generated carbon copy slop, it sure is refreshing to hear real people making real music. Twelve superb tracks here including "I Don't Know," "Forgotten Secrets," "Lila," "Sensible Flats," and "Bad Idea." Truly great songs played with integrity and style. Top pick.

Popeye - Deluxe Edition: Music From the Motion Picture (Double CD, Varese Sarabande, Soundtrack)
This motion picture received very peculiar reactions when it was originally released. All the elements seemed present to present a wildly hilarious viewing experience. But for one reason or another the pieces just didn't seem to fit together...and it wasn't long before most folks forgot about Popeye. We loved the early cartoons created by Max Fleischer but we were disappointed when others began producing the cartoons. We thought the movie version of Popeye was interesting...but somehow strangely unwatchable. Whether or not you ever liked Popeye is irrelevant here...because if you're a fan of Harry Nilsson (that includes us) then this double CD deluxe edition is a must have. And that's because the second disc in this set presents all of the original demos that Nilsson recorded...most played and sung by Harry himself. We could never really tell how we felt about the songs in this film because it was so distracting hearing actors and actresses singing them. These demos are far superior to the finished songs recorded for this motion picture. It's really like hearing the songs for the first time as they were meant to be. What the problem was all along is that these songs probably just didn't lend themselves to the sound of a musical. Congratulations to the fine folks at Varese Sarabande for making this music available for everyone to hear. This release is a must have for Nilsson fans around the world. YES.

Chris Price - Stop Talking (CD, Omnivore Recordings, Pop)
One spin of this album left a definite first impression in our minds. Chris Price is an up-and-coming superstar. Just give Stop Talking a listen and you'll probably feel the same way. Hard to believe it's this man's second full-length, because these slick technology-driven pop tunes are as good or better than bands/artists who've been making music for decades. There was a five year gap between Price's debut album and the present. One of the reasons for this is that he chose to produce records for two of his heroes: Emitt Rhodes and Linda Perhacs. But during the past three years, he's been steadily working on the tracks for Talking. Although the compositions on this album are super slick and full of layering and overdubs, Chris has managed to create a sound that still has nice wide open spaces. This is no small feat, considering how many folks overproduce their music to the point where everything sounds cluttered and muddled. You'll hear neither here, as these pop songs sound super clean and perfectly conceived in terms of songwriting as well as production. And man oh man...what a voice. Music fans are bound to go nuts over this one. So now it's only a matter of time before Price hits the big time. Cool, resonant cuts include "Stop Talking," "Man Down," "Sigh," and "Just in Time." Top pick.

Steven Price - American Assassin: Original Motion Picture Soundtrack (CD, Varese Sarabande, Soundtrack)
Another spellbinding soundtrack created by award winning British composer Steven Price. Directed by Michael Cuesta, American Assassin is an action thriller that's based on the novel by Vince Flynn. The story involves individuals trying to stop the launch of a nuclear weapon in the Middle East. The motion picture stars Dylan O'Brien, Michael Keaton, Sanaa Lathan, Shiva Negar, and Taylor Kitsch. Assassin is getting mixed reviews so far, which is usually a good sign. The soundtrack is no doubt an integral part of the puzzle. Price's compositions could possibly best be described as classic soundtrack music. These tracks feature a full orchestra...and a great big huge sound that ultimately makes things come to life on the big screen. This album was recorded and mixed at Abbey Road in London...so you know the sound quality is top notch. Thoroughly engaging cuts include "The Proposal," "Mission Aborted," "Your Family," and "Katrina." Exciting stuff for fans of film soundtracks and classical music.
Mac Quayle - Mr. Robot: Original Television Series Soundtrack, Volume 3 (CD, Lakeshore, Soundtrack)
The third in a series of releases featuring music created for the television series Mr. Robot. While we haven't yet seen the show, we've heard the music. Once again, Mac Quayle delivers. If you love the show...or if you're just a fan of great heady electronic music...you're likely to fall in love with this album. So many modern electronic recordings suffer from too many sounds and arrangements in overkill. These tracks have a huge sound...and yet you never feel bombarded by a chaotic wall of sound. There's so much to take in here...so many moods and emotions...and so much wonderfully dreamy, ethereal, and unusual stuff. This is really like an audio canvas on which Quayle uses sound like paint to create different moods. This lengthy album features twenty-four tracks that clock in at over sixty-six minutes. That's a lot of bang for your bucks. To repeat...you do not have to like or even be familiar with the show to appreciate this music. This disc spins more like an electronic album than a soundtrack. It's a wild ride chock full of intrigue and excitement. Highly recommended. TOP PICK.

Griffin Robillard - Cracks in the Ceiling (Independently released CD-R, Pop)
Nice, smooth, melodic upbeat pop. This is the debut full-length release from Boston-based singer/songwriter Griffin Robillard...and it's a truly impressive spin. What we like most about this album are the overall positive vibes. With so many problems and issues splattered around the world, that's probably what most people need from music. These songs have a classic sound that should appeal to listeners who like music from the past century as well as those who want something more current. Griffin's got an excellent solid voice that may remind many listeners of a very young Neil Diamond. We couldn't help but notice that background vocals are provided by Charlie Faye and Betty Soo (of the wonderfully entertaining trio Charlie Faye and The Fayettes). Griffin Robillard has succeeded where so many others fail. He has recorded and released his own album...and it easily stands right up there with any/all releases currently being offered by record labels. Instantly infectious tracks include "Cracks in the Ceiling," "Ghost," "In Your Own Way," and "Tired of Being Cruel."
Miklos Rozsa - Ben-Hur (Double CD, Tadlow, Soundtrack)
This release will be welcome with open arms by a wide cross section of movie fans and soundtrack buffs. This double disc set presents the premier digital recording of the complete 157 minute score for Ben-Hur. And it includes music that was not included in the actual film...and has never been recorded before until now. This hefty package features the entire score played by the always exceptional City of Prague Philharmonic Orchestra and Chorus. Under the direction of Nic Raine, the orchestra and chorus present all 39 tracks as they were originally created by composer Miklos Rozsa. Rozsa's contributions to the world of soundtrack composition have grown in popularity over the years, and many see his soundtrack for Ben-Hur as one of his crowning achievements. He spent over a year writing the music. Hearing this score finally being played and recorded as it was originally created is uniquely exciting. Each disc has over 78 minutes of music...so sit back and prepare to be...blown away.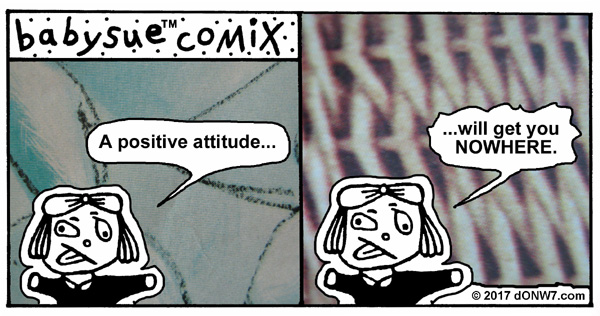 The Royal Panics - The Royal Panics (Independently released CD, 30 Peak Recording Company, Pop/rock)
Straight-from-the-hip no frills rock/pop played with true style. The Royal Panics is the trio comprised of Greg Hoy (guitar, vocals), Mark Nicholson (bass), and Dennis Galway (drums). Listening to these tracks, we couldn't help but be reminded of classic bands like The Young Fresh Fellows, The Cars, and Mott the Hoople. Hoy's songs are built around groovy guitar riffs and the main emphasis is on making catchy tunes that just about anyone could enjoy. Recorded at California's legendary Tiny Telephone studio, this self-titled debut blasts out of the gate with a solid lead. Greg's got an excellent voice that's a perfect fit for the tunes he writes. And Nicholson and Galway provide the super solid rhythms that drive these tracks. It all adds up to one true feelgood experience. In a world full of overblown recordings, this debut succeeds because it is straightforward, inviting, and ultimately very listener friendly. Cool compositions include "Sucker of the Century," "Girls of NYC," "Best Part of You," and "A Special Party."
Andy Samford - An Introduction... (Independently released CD-R, Underground pop/rock)
Wow. This is a totally cool album. Andy Samford is a guy who really knows how to craft songs with melodies that stick in your head like glue. Listeners who love the heavy pop sounds of the 1990s are likely to get a major charge out of this disc. Samford's songs are driven by cool guitar riffs and straightforward driving rhythms. But it's the vocals that really hit the target here. This guy has a fantastic voice that really kicks. An Introduction... was created entirely by Andy (with the exception of background vocals on the second track by Joe Giddings). But these tracks don't sound like they were recorded by a one man band. That's probably because they were created using real guitar, real bass, and real drums. You really owe it to yourself to hear this underground gem. The melodies are absolutely out-of-this-world great. Sure hope the rest of the world hears this and offers this man the support he so obviously deserves. In a world full of wannabes and scam artists, Andy Samford stands out as a true talent. Kickass tracks include "And When The Sky Was Opened" (incredible), "Flyin' Around the Sun," "Here In My Cave," and "Note Quite Too Far." Outstanding. TOP PICK.

The Sighs - Wait On Another Day (CD, Omad, Hard pop)
There are few things in life we love more than loud guitar pop. So we were immediately intrigued and drawn to this album on the first spin. The guys in The Sighs have come up with a wonderfully entertaining album chock full of catchy, memorable songs. Hearing these tracks we were reminded of a whole host of classic pop bands including (but not limited to) School of Fish, The Shoes, and The Records. This band had a good deal of success in the 1990s but, like so many, eventually threw in the towel before they had a chance for bigger success. Skip to 2008...the guys got together for a reunion show. Things still felt right...so they decided to give it another go. Good thing for all of us...because the appropriately-titled Wait On Another Day is chock full of optimistic pop that ought to put even the most jaded listeners in a great frame of mind. The album features a wealth of cool guitars, outasite vocals (especially tasty harmonies), and addictive rhythms. We're sure hoping that this time around these guys capture the attention of a larger audience. The Sighs seem like a band whose time has come. Pure pop fans are sure to get a major charge out of instantly catchy tracks like "It's Real I Can't Let Go," "Wait On Another Day," "Lift Me Up," and "Half A World Away." Totally groovy music. Top pick.

Billie Jo Spears - C'est La Vie (CD, Goldenlane/Cleopatra, Country/pop)
We are quite impressed with the albums from the past that the folks at Goldenlane/Cleopatra are choosing to release. This time around it's a totally groovy country/pop album...that's been rescued from the archives at long last for all to hear. Yup, you read it right...this is the first time most folks will hear these recordings. These catchy tracks will sound like pure gold to Billie Jo's fans all over the world. C'est La Vie was recorded in Nashville, Tennessee in 1982. These tracks have been lovingly remastered and they now sound so clear and vivid that you'd think they were recorded yesterday. Thirteen perfectly executed country/pop songs here. They're so good that it seems incredible that the album was never released in 1982 (?!). Killer upbeat cuts include "(You Never Can Tell) C'est La Vie," "Why Don't We Go Dancing," "Fool," and "I'm Not Good at Goodbye." Interesting factoid...Billie Jo recorded and released "Harper Valley P.T.A." as a single at almost the exact same time as Jeannie C. Riley...but Riley's was the one that caught fire and hit the charts. Sadly, Ms. Spears passed away in 2011. But thankfully she had a very lengthy and rewarding career. If Spears were still around to see how much her fans still appreciate her music, we can't help but think that she would be very, very happy.
The Colin Steele Quartet - Diving For Pearls: Jazz Interpretations of The Pearlfishers Songbook (CD, Marina, Jazz/pop)
We're huge fans of The Pearlfishers. Easily one of our favorite pure pop bands of the past couple of decades, we've played each and every Pearlfishers album totally into the ground...and yet they still sound great. We had to do a double take when we received this one in the mail. A group offering...jazz interpretations of Pearlfishers songs...? What the...? Yup, believe it or not folks...that's what we have here. A talented jazz quartet presenting their take on pop songs that are already instant classics in the minds of David Scott's continually growing list of followers. What is perhaps strangest about this album is how well these songs adapt themselves to the world of jazz. We would never in a million years guess that we'd be hearing an album like this and yet...it almost seems like it was meant to be from the start. It's probably because the songs themselves are already so engaging and genuine. Scott's a mastermind when it comes to lyrics and melodies. Hearing these talented men present them in a different arena works surprisingly well. In addition to Colin Steel on trumpet, the quartet features the superb talents of Dave Milligan on piano, Calum Gourlay on double bass, and Alyn Cosker on drums. This should appeal to Pearlfishers fans as well as just about anyone who appreciates classy/classic jazz quartets. Readers note that we will all be treated to a brand new album from Mr. Scott that is due to be released later this year...YES.
Gregg Stewart - Gregg Stewart (CD, Stewsongs, Pop), Twentysixteen (CD, Stewsongs, Pop)
Our promotional package contained not one but two new albums released in 2017 by up-and-coming singer/songwriter Gregg Stewart. The self-titled album features ten tracks that were written (or co-written) by Stewart. Gregg's songs have a great deal of commercial appeal. He records his songs using traditional instruments and his sound is familiar and easy on the mind and ears. Almost every song here sounds like a potential hit. We're really impressed with Gregg's voice. This guy never sounds like he over-rehearses, instead offering performances that sound spontaneous and inspired. Totally groovy hummable pop that will sound good decades from now. Twentysixteen is a very different album in that it presents covers of fourteen songs written by an interesting array of artists. We're not usually big fans of cover tunes. But in this case we have to admit that Stewart absolutely breathes new life into these songs. And in some cases his versions are better than the originals (!). This talented fellow is surely on a short path to success. His cool friendly pop songs will no doubt be welcomed with open arms by listeners.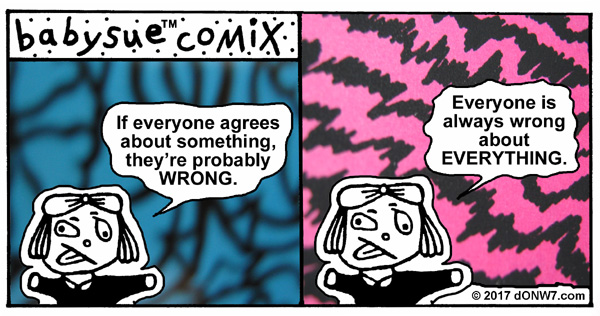 The Sunshine Dreamers - Who is Darius Moon (Independently released CD-R, Pop), Good Morning Afternoon (Independently released CD-R reissue, Pop)
Who Is Darius Moon is the brand new full-length release from the Wichita, Kansas-based band The Sunshine Dreamers. The current line-up of the band is Ryan Benton, Kellen Monette, and Clinton McClellan. The Sunshine Dreamers have an upbeat pop sound that should appeal to fans of classic bands like Canada's The New Pornographers and The Beach Boys. The main emphasis here is on songwriting, with studio effects used to enhance the overall flow. Eight tracks and they're all smart, inventive, and entertaining. While this album can best be described as pop, there are plenty of progressive segments/threads weaved into these compositions. Cool stuff to be certain. Our favorite tracks include "Predictable Victory," "1249," "Rabbit Again," and "Windmill Man." The band's Good Morning Afternoon album was originally released in 2013 and that album has (thankfully) now been remastered and reissued...most likely because of the extremely positive response from listeners. At the time of that recording, The Sunshine Dreamers was comprised of Ryan Benton, Jon Pruyn, and Clint McClellan (along a variety of friends/musicians in supporting roles). Super fresh and upbeat melodic pop that is a perfect match for the band name. These songs definitely make us think of sunshine...and dreams. Cool effervescent tracks include "Where Do We Go?", "World That Meets the Eye," "Riding," and "The Wake Back Up." The Sunshine Dreamers are a great band with a great sound.
Adam Taylor - The Handmaid's Tale: Original Soundtrack (CD, Lakeshore, Soundtrack)
Wow...what a wild audio experience this one is. Unusual music for an unusual television series. Hulu's The Handmaid's Tale is set in Gilead, which is ruled by a regime that treats women like slaves. Faced with environmental disasters and falling birth rates, the men force the women into sexual servitude in order to keep the population going. The tale involves one such woman who tries to survive the situation she's in and find her daughter that was stolen from her. Not exactly an upbeat, lively topic, huh? The soundtrack for the show was created by Adam Taylor. Very much unlike the majority of soundtracks out there, this album spins much more like experimental electronics. These tracks are musical and have melodies...but the overall tone is so stark and spooky that you sometimes forget what's going on. This music must surely add the exact uncomfortable feeling that viewers get when watching this show. Seventeen expertly-executed tracks including "Chased," "Descending," "Their First Time," and "He's Alive." Compelling, focused, and slightly disturbing. Top pick.

Heather Trost - Agistri (CD, LM Duplication, Underground progressive pop)
A quick glance at her past connections reveals a lot about what's happening on Agistri. In the past, Heather Trost has been involved in a variety of different bands/artists/projects including Neutral Milk Hotel, Beirut, Josephine Foster, and Thor Harris. She is also one half of the duo A Hawk and a Hacksaw. So if you're familiar with any of these, you may have at least some idea of what to expect here. Agistri (named after the Greek island) features smooth underground progressive pop with an emphasis on vocal melodies and lyrics. Hard to compare Trost's compositions with other artists and bands because she seems to have created her own unique audio universe. The best words to describe this music might be...moody and slightly peculiar. The arrangements are uniquely unorthodox and the overall vibe is strangely exotic. We really love Heather's voice--very reserved and yet completely and totally effective. This talented lady even manages to offer a credible cover of Harry Nilsson's "Me and My Arrow." Compelling and distinctly different. We love it. Top pick.

Wish all you want
But wish don't
Work.
Witherfall - Nocturnes & Requiems (CD, Century Media, Progressive/hard rock)
The debut album from Witherfall, a Los Angeles-based band that seems to have immediately captured the attention of music fans across the globe. The band signed a worldwide deal with Century Media who will be re-releasing the debut worldwide. Our guess is...this band is gonna be huge. When we first started listening to this album, we thought Witherfall was going to be a death metal band. But with each and every passing track, we realized that these folks have so much more depth than that. Their songs incorporate elements of rock, pop, progressive, death metal, heavy metal, and more. What's probably most impressive here is the playing. Man oh man can these guys play. Some of this material is extremely complex and difficult to play and yet...they make it all sound rather effortless. With the increased interest in progressive music over the past few years, it seems like the timing for these guys is perfect. They've got great songs...a huge sound...and a real presence that is missing in many twenty-first century progressive rock bands. Killer guitar riffs...kickass bass lines...drums that'll knock your socks off...totally cool vocals...this album has it all. If you're into the world where hard rock meets death metal meets progressive...this is about as good as it gets. Kickass tracks include "Portrait, "Act II," "The Great Awakening," and "Nobody Sleeps Here..." Top pick.

Y'all
Spulated.
A
Ryan Adams - Heartbreaker (deluxe edition)
Ryan Adams - Dustjacket (relaxed edition)
Additional Items Composed - Reversal of radishes
Additional Items Reversed - Back to the additional items
Adele - My frisky rat puppy done ate my head off
Alice Copper - Lob it to Seth
Allman Brothers - Crackdown concert 1986
Shirlette Ammons - Language barrier
Am Not - Am too
Anohni - Hopelessness
Anthrax - For all kings
Antlers for Booboo - Oh no not that tired old runt again
Apples Got Smushy - Train smush
Athens Is Not A City - Trauma for the bush animals
Augusta Is Not A City - Wilma for the plush panels
B
Bad Bump - Banana tread
Badfigure - Crooked down
Bambi Dambi - Lambi
Ballerina Pumps - Blackass
Barge - Limpy
Beadulls - Desmocker
Beatles - Medium rare
Bee Numb - Numb bee
Beyonce - Sorry
Beyonce - I can dance even if I can't do anything else very well
Beyonce - If all you want is an ugly body and face, I've got both
Beyonce - Don't you get tired of hearing my stupid name all the time
Beyonce - I'm really a boring old hag who looks terrible without thick layers of make-up
Beyond the Beyonder - Blander and blander
Bjork - Vulnicura live
Black Tabitha - Pastor of senility
Blankets for Blankets - Laps
Blender in a Blinder - Fizzle
Breezer the Flew - Like dazzlers in fume
Butler Pudding - Lippity gris gris
Buzz's Lamp Cord - Tawny frink
C
Car Mump - Dazed and refused
Casket of Corformity - Laser dog
Cast of Cast - Lastly
Cat Grave - Mickey's laboratory
Cesula - Maid in martians
Chance The Rapper - Coloring book
Chicago - Love songs
Chump - Malaria
Chunks of Paisley Pumps - Lordy the snore is a plaza burn
Eric Clapton - I still do
Phil Collins - No jacket required
Come To Lulu's Nurse - Romp and the bumpy tum tum
Confederate Railroad - Happy to be alive
Conscious Or Not - Grumpy lazy
Crap You Like - Tape measure
Crosby, Stills & Nash - Survival Sunday
Crunchy Links - Switches and prawns
Czerchnkii - Dim
D
Dadfinger - Where's dad's finger when you need it?
Dae Dae - Mae Mae
Daisy Days - Freezing
Damn People - Damn People
Damn Tumblers - Damn Tumblers
Damn Warp - Damn Warp
Damn Zoo - Damn Zoo
Deftones - Gore
Diets Are For Dimwits - Lassie's lost pudding cup
Dimmer than Dim - Inputs
Dion - New York is my home
Dirty Pennies - Flocks and pimps
Doves That Die Today - Lassie
Drippy Dennis - Directional
Dry Potato - Sync
Ducks for Ducks - Nine hundred ponies
Dumb Sounds - Like Nanny and the poodle
E
Each and Each - Teach
Eachy - Preachy
Eat The Bounty Feathers - Naptime
Ectonerf - Bah baddah bah
Elephant Muff - Beneath the blurry knob
Elves and Bumpy Thumpers - Original motion picture soundtrack
Emergency Flakes - Phasers
Empty - Flow
Empty Flower - 1 2 3 4
Enter the Entrance With Lockets - Glasses on the puddle
Eventually We'll All Die With Nothing - Pom poms
Everyone But - But Everyone
Ewe - Ranch funk
EZ - Not so
F
FA - La la
Famous Famous - Converter
Far Out Far In - Farin
Faxes Forever - Limp little pixies
Ferz - Lizzy
Fifty Million - Zero lads
Finks Forever - Live at the dead
Five Times Fifty-Five - Live
Four Times Four Is Four - Five times
Foxes - All I need
Fume - Lumps
Funky Laminate - Parking
Fur For Francis - Pouches
G
Gas Pumps - Last primper
Gauge Rage - Now cow
Germany's Burp - Lamp drill
Get Your Begging Done - Tower bitch
Vince Gill - Down to my last bad habit
Goo Goo Dolls - Boxes
Graham Slackers - Naturally grabby
Ariana Grande - Into you
Grass Patches - Dolby
Josh Groban - Stages live
David Guetta - This one's for you
Guns N Roses - Acoustic session: Radio broadcast 1987
H
Hamster on a Bun - Heartache on a bun
Hay - Hay
Hazle - Measurements
Hell for Humans - Happiness is a dumb puppy
Help Me Help Me - Liver
Help the Hopeless - Bloody hearts get you nowhere
Hissy - Laserbon
Hitt - Dawn for the loud birds
Hizzers - Stuck
Ian Hunted - Punts and nuttters
Husperate - ADN
Hut for Henry - Universe of sandy
Huzzle - Earlier albums
I
Ian - Jackknife
Icky - Picky, picky, picky
If It Dies Don't Touch It - I offered more than they wanted and they took it
If You Knew Nothing You Would Be Nothing - Drips
Inky Doll - Dampness and dryness
In The End The Beginning - Ridgefield
It Stays Warm - Square butter
IX Lamb Sweater - To each his each
IZZ - Each his to his
J
Michael Jackson - Off the wall
Michael Jackson - Towers of nothing
Michael Jackson - Nosey dopes
Jerry's Apple - Towers
Jerry's Crud - Narry a buster
Jersey is Swervy - Translustre
Jethro Toil - Sick as a tick
Jethro Wump - Aquatong
Elton John - Wonderful crazy night
Elton John - Where did my voice go?
Jones Is A Donkey - Drammamine
Jones Is An Elephant - Mine ain't mine
Judas Priest - Battle cry
Junk Is Just Junk - Lady trunk
K
Kaas - Lacey
Kalesh - Kaos
Kandy and the Ks - Lassie's drool
Kows - Land of the Kows
Krap - Krap
Krazy Cow - Lots of tips
Krunchy Krunch - Captain's caps and tons
Kudzu's Lamp - Drastic
Kunks - The Late Glossy Kunks Album
KWKWERA - Lists
L
Ladies For Pretzels - Louder than the other thing that we had discussed earlier
Lamb Peppers - Smuppy
Cindi Lauper - Detour
Laxative Preamble - Naps and snappers
Let There Be Let - Now there be meow
Lisa Said - First time, long time
Lists - Stop the Lists
Loretta Lynn - Full circle
Loud and Loud - Dull and dull
Lumineers - Cleopatra
Lumps - Lousy mouses
Lung Disease - Trowel
M
Manners and Nanners - Tablets for pokey
Masta Ace - The falling season
Matchbox - Going down there
Math for Math's Sake - Plazas
Maze Lops - Trazzler
Mazer's Big Torch Bucket - Lipsy
Millie's Pork Bucket - Boxes won't go away
Monkey Chuck - Arlene
Monkey Davis - Nervous
Monkey Pauline - Damnable
Moo Moo the Bow Wow - Trouser's ain't fresh no more
Motorhead - Clean your clock
Mrowl - Prowling for mrowl
Murphy and Nop - Dammy and slop
Murphy's Paw - Plaid and dumb
N
David Nail - Fighter
Nasal and Tonsil - Lasers and urchers
Ned and the Headrumpers - Trowels
Aaron Neville - Apache
Newsboys - God's not dead
No More Blouses - Farmy
More More Cactus - Deal or no no
Now Cows - Blouses and thermometers
Numb's Fumbler - Town and mouth
O
Octorub - Norbie
Oh No That Old Shithead Is Here Again - Rotten old schmucks with no manners
Oooh - Uuuuuh
Oooh Oooh - Uuuuuh uhhh
Opposite of Opposite - Lopposite
Orange Floyd - Sharp glide of the goon
Osmosis - USB #7
Other Muzzles - Howdy Pops
Oz and the Schnoz - Pow wows and monkeys
P
Painted Fuss - Nope
Pants and Pantless - Rainy press
Part Blub - Fran is ugly
Paws With Fingers - Ink bus
Pet Shop Boys - Super
Poodle Powder - Dust of the dawgie
Mike Posner - At night, alone
The Puddles - Nappy load
Punk Biscuits - Sap
Punk Noodles - Take this noodle and cook it
Puny - Runny infection
Pusfergradison - Nay, the basket sayeth
Q
Quacks - Trippy truck
Quails and Trucks - Lamb power
Queen For A Tray - Lower the pork
Query - Stop the questions
Quest for Dope - Smoking snuff
Quails Got Drunk - Beer and tissue paper
Quicker Than Daffy - Cords that don't work
Quiet Little Worm Thing - Never thought about it and never want to now
Quiz Germs - Links that don't work
Quurtie - Lousy bench
R
Radiohead - Daydreaming
Radiodud - Half of the basic shop
Debbie Rafter - Lemme after
Raws - Raws and raws
Red Hot Chili Peppers - Dark necessities
Reel to Raoul - Mouthpiece
Reform Club - Never yesterday
Rely On Relish - Candy dash
Mick Rhodes & The Hard Eight - Paradise city
Rihanna - Anti
Rolling Bones - Get your mama's kraut
Rumpy - USBs and RTDs
Runny - Tippy's revenge
Rush - Beneath, between and behind
Ruzzer - Bow to the Ruzzer
Rylo - The dog's head is not steady anymore
S
Larry Samual - Barney doesn't have hugs for me
Santa Died Last Night - Presenting...
Santana - Santana IV
Blake Shelton - If I'm honest
Blake Shelton - If you're into what I do you're obviously on the wrong web site
Blake Shelton - If people think I'm handsome they must really be confused and retarded
Blake Shelton - If I'm dishonest
Shotgun Louise - Rampy dim
Shotgun Tina - Lousy lamps
Shotgun Zappa - Mouses and mouses
Smashing Drumsticks - Pass the pepper
Smuppy - The tatters that ground pepper
Snoop Dogg - Coolaid
Sparse - Kim's Ono spy mouse
Rick Springfield - Rocket science
Bruce Springsteen - Roxy night
Mavis Staples - Livin' on a high note
Steely Dan - Doing it in California
Barbra Streisand - Encore
Styx - Suite madame blue: Radio broadcast 1977
Sultans of Swing - Subcontinental drift
Swap and Change - Loudness weird
Swenter - Flowers
Swy - Rent
T
Tai Tai - Lists
Talking Sheds - Lambs forking up tonsils
Tea For Lunch - Massachusetts isn't a country
Teepee Tupperware - Laura's butter pand
Telltale - Taller toll
Thuds - Ready for emperors
Thunder - All you can eat
Justin Timberlake - Can't stop the feeling
Trunk Idiots - Laugh when it's all over
Try To Try - Stop and try
Tummy Bus - Lambs and prawns
Tunker - Lassie's paw
Twisted Sister - Rock 'N' Roll Saviours: The early years
Steven Tyler - We're all somebody from nowhere
TZ397 - Rowl the smunk
U
Ugly Banana - How do the hussy wink
Ugly Orange - Do the mouse
Ultraplucks - Eyebrow mania
Umbrella Vision - Church of tassle
Uncle Duck - Mushed
Uncle Pregnant - Does and rodents
Keith Urban - Ripchord
V
Various Artists - A collection of dull dribble that no one will ever notice
Various Artists - We stopped makin' em because they stopped buyin' em
Various Artists - No one buys these kinds of compilations anymore so that's why we keep producing 'em
Various Artists - Tribute to someone whose name we can't remember
Various Artists - Trying to get something heard never works
Various Artists - The most boring bands you never cared to hear
Various Artists - We've the last ones to know the last ones
Various Artists - Our albums are always the first to get thrown away
Various artists - Who gets to eat the trash

W
Wally Is Near - Stamp that thing goodbye
Wanda and the Wandas - Limp
We Don't Get It - Now is the now
Well I Guess This Is Just Another One - Lumps
Whether Or Not - Lousy weather
William XIII - XIII or 238
Lucinda Williams - Ghosts of Highway 20
Wind That Goes - Don't
X
Xie - La la the distance away
X-ray Pecs - Lookie away
X-ray Stats - Box cutters and tramplers
Xzistance - Lift down
Y
Yack Yack - Tacky tick
Yanni - The dream concert
Yell All The Time For Whatever You Pay For It - Taxi service
Yellow Floyd - Park wide until noon
Yesterday's Potties - Damp portions
Yes We Will Be Bananas - Trap doors
Yes You - You guessed it
You might - Yes you might
You never - Well I never
Yoyos for Panama - Sharp
Yoyos for Zop - Trollo mia presto
Yuck This Tastes Awful - Don't eat it then
Z
Zappa and the Zappettes - Trown
Frank Zappa - How flowers got in the potty train
Zunk - How the leaves got patchy
Zupper - Towels for Blanche
Zyle - Twelve and fifty