August 2017 Comics, Video, and Reviews by

*Top Picks =
Wherever you are is where you will always be.

* * * * * * * * * * * * * * *
Almost Charlie - A Different Kind of Here (CD, Words On Music, Pop)
We absolutely loved the last album we heard from Almost Charlie. And we absolutely love this one as well. Such incredibly inspired music. Hearing this, we can't help but wish that more music listeners were receptive to the incredible underground pop music that's being recorded in the twenty-first century. Unfortunately, the best of the best remains crushed underneath a heavy quilt of copycat canned pop that all sounds the same. But never mind, the only thing that matters here is that those fortunate enough to hear this band will have their lives slightly altered forever in a very good way. Almost Charlie has an underground buzz that reminds us of the excited devotion of those who first heard Big Star when the band was originally making music. The band is the duo of Berlin's Dirk Homuth and New York's Charlie Mason. Together, these two men make music that is simply amazing. Tired of empty pop with no conscience or soul? A Different Kind of Here might just be the answer to your modern-day pop dreams. Spinning this, we feel like we're floating in heaven. Ahhhhhhhhhhhhh...totally beautiful. TOP PICK.

Derrick Anderson - A World of My Own (CD, Omnivore Recordings, Pop/rock)
If you're a fan of guitar-driven pop/rock bands from the 1980s and 1990s...you owe it to yourself to check out this album. A whole host of mind-bogglingly talented artists lent their talents in recording these tunes. Give A World of My Own a spin and it's easy to hear why. Up to this point in time, Anderson is probably best known for his previous band The Andersons! and as a former bass player in The Bangles. 2017 finds him stepping into the spotlight as a solo artist. We can't help but think this will be the avenue that Derrick may have always dreamed of. This album features wonderfully winding pop songs with cool lyrics, kickass vocals, and an overall upbeat optimistic sound. The phrase pure pop definitely applies here. These songs are extremely accessible and catchy and yet...they have almost nothing in common with 99.9% of the current slop pop most folks currently listen to. Killer tracks include "Send Me Down a Sign," "Something New," "A Mother's Love," and "Spring." Uplifting and totally cool. Top pick.

Ape Shifter - Ape Shifter (CD, Brainstorm / Maximum Booking, Hard rock)
Hard rockin' guitar instrumentals that deliver a real PUNCH. Ape Shifter is the new band created by guitarist Jeff Aug, which also features Florian Walter on bass and Kurty Munch on drums. Aug is no newcomer to the world of music. The guy's been involved with an impressive array of other bands and artists over the years. He has released solo albums as well as albums from his previous bands Sorry About Your Daughter and Banana Peel Buzz. Jeff is one amazing guitarist. He's one of those guys who apparently becomes one with the six-stringed instrument and things just go W-I-L-D. Walter and Munch provide the perfect solid foundation for the guitar acrobatics. There's so much lame and tame music being created in the twenty-first century. Bands like Ape Shifter are helping to put the punch back in rock music. Eleven hard-hitting rockers here including "Uhluhtc," "Desert Rock," "Dead Tuna Boogie," and "Superhero Helden." Good solid stuff that'll make the walls and floors SHAKE.
Jeff Beal - House of Cards, Season 5: Music From the Netflix Original Series (Double CD, Varese Sarabande, Soundtrack)
Just about everyone is familiar with the television series House of Cards. The show has been tremendously successful over the past few years. But what many folks probably fail to realize is the critical role that music plays in the equation. Regular readers may recall our previous coverage of House of Cards soundtracks (they're all great). The music for the show was created by master composer Jeff Beal, a man who has an incredible knack for coming up with mesmerizing compositions that provide the perfect backdrop for the stories being told on the screen. This double disc set features a wealth of expertly-crafted recordings that will appeal to fans of the show, as well as just about anyone else who appreciates top notch serene and cerebral instrumentals. Some of the keyboard sections on this album give us chills. Music for film and television just doesn't get much better than this. We've been blown away by everything we've heard thus far from Mr. Beal, and this album is no exception. Truly creative and absorbing stuff. Highly recommended. TOP PICK.

Big Star - The Best of Big Star (CD, Concord, Pop/rock)
A concise introduction to Big Star for those who have not yet had the experience...and for completists who want everything. We're very pleased to brag that we were fans of the band way, way, way back when they were together...thanks to the wonderfully insightful opinions voiced by Ira Robbins (Trouser Press) decades ago. Like many others at the time, we were saddened by the fact that so few seemed to recognize the band's talent. Long-time fans of the band would be best advised to seek out more expansive collections like Complete Third or Keep An Eye On The Sky...both of which contain some priceless rarities. But folks who want a more brief collection of the band's best known recordings will probably be better satisfied by The Best of Big Star. There's no denying this sixteen-track album contains some of the group's best moments. Countless fans and musicians have been eternally influenced by tracks like "In The Street," "September Gurls," "Jesus Christ," "Take Care," "The Ballad of El Goodo," and "Back of a Car" (always one of our all-time favorites). Interesting to note that several of the tracks on this disc are the single versions/edits. Sadly, Alex Chilton and Chris Bell are no longer with us. But their songs live on forever...in the hearts and minds of so many music lovers. Always a top pick in the land of the baby, we will forever be in love with Big Star. Top pick.

Black Helicopter - Everything Is Forever (12" vinyl 45, Limited Appeal, Rock/pop)
To the best of our knowledge, this is the first time we've ever received a record with a cover made of...wood (!?!). In addition to the unique cover, this record also stands out because it's a 12" vinyl record that plays at 45 RPM and is pressed on bright red vinyl. But don't think the guys in Black Helicopter are a gimmick band, because they most certainly are not. While the unique aspects of this release might be what initially grabs your attention, the music is what listeners will ultimately remember. These five tracks are driven by heavy duty grooves, fuzzy guitars, driving rhythms, and vocals that are a perfect fit. It seems as if loud gripping rock bands are making somewhat of a comeback in 2017. Bands like Black Helicopter are helping to put the oomph back into rock music. A refreshing release in so many ways...
Charles Boyd - Crypt Kicker (Independently released CD, Pop)
Imagine crossing Jonathan Richman, The Frogs, and Wild Man Fisher together...add some electronic pop backup...throw in plenty of filthy lyrics...and you might begin to have some idea of what Charles Boyd sounds like. It'll be interesting to see and hear how folks react to this guy. Boyd definitely has a sense of humor, and he seems to enjoy alienating people. There's a lot to take in here...twenty songs that clock in at just under seventy-eight minutes. So...is this album a joke? In some ways yes...but in some ways not really. Charles writes good songs. And we love the fact that he's not afraid to say just about...anything. Our favorite line on this album is "Tell me what I can't say and I'll say it"...because that pretty much sums up what's going on here. Are you ready for tracks like "The Lustful Dead," "Some Girls Prefer C*nt," "Son of Christ," and "Graveyard Slut"...? Interestingly, Boyd looks like a very normal kinda guy. A strange listening experience. Interesting.
Carptree - Emerger (CD, Reingold, Progressive pop)
Carptree is the Swedish duo of Carl Westholm and Niclas Flinck. The two have worked together for years, creating music under the name Carptree since 1997. Emerger is an interesting album with a sound that's different from the rest. It's been some time since we've heard an album with this kind of aura/vibe. In many ways, these tracks remind us of the wonderfully inventive sound of the 1970s Genesis album Selling England By The Pound. Westholm and Flinck utilize technology to their advantage, using it as a tool to craft their music rather than relying on it to cover up deficiencies. The compositions on this album have a thick, complex sound...epic in nature but ultimately very smooth and listenable. The vocals are particularly impressive here...and the lyrics are light years beyond what we normally hear. Emerger manages to combine sounds of the past with present day technology, providing the listener with a cool audio roller coaster ride. Our favorite cuts include "The Fleeting Deep," "Never to Return and Never Ever Leave," and "Dwindle Into Greatness."
Cinema Cinema - Man Bites Dog (CD, Dullest Records / Labelship, Rock)
So much tame sameyness in the twenty-first century. Seems like such a shame, doesn't it. You are tired of tame sameyness. You are now very very tired of tame sameyness. Those seeking a jolt of reality from a band that really knows how to make some big noise may very well find salvation in Cinema Cinema. You won't find digital perfection in the band's music and you won't hear so many overdubs that you can't discern what you're listening to. This Brooklyn-based duo plays like there's no tomorrow...recalling some of the more intense and adventurous bands that fans may remember from the 1990s. The songs are fast, loud, and intense. The playing is inspired and unusual. This is the fourth full-length Cinema Cinema album. And, like the band's previous releases, it's an exciting experience from start to finish. Ev Gold and Paul Claro seem to be on a dedicated path to restoring the world of rock music to what it should have been all along. Killer tracks here include "Run Until You're Out," "Taxi Driver," "Mask of the Red Death," and "Shiner Number Five." Top pick.

Clarinette - The Now of Then (Vinyl LP, Feeding Tube, Experimental/atmospheric)
Clarinette is the one man band/project created by Dan Vallor. The tracks on this album should instantly appeal to fans of Hammock and Robin Guthrie. Vallor records compositions that are stark and atmospheric in nature...concentrating more on the sounds and feelings created by the instruments than notes and melodies. So many words could be used to describe this music and yet...words really couldn't adequately convey what's happening here. These tracks are dreamy and rather mental, creating an absorbing world that allows the listener to interpret things in different ways. What differentiates these tracks from other artists treading in similar territory is the fact that there are true feelings and emotion threaded into the music. Four tracks that should inspire and intrigue even the most jaded listeners. This is a world where integrity and creativity seem to be the main driving forces. Wonderfully inventive and unique. We love it. (Readers should note that Dan is one of the folks responsible for those wonderful Game Theory reissues that were recently released.) A true underground gem. Top pick.

College - Shanghai (CD, Lakeshore / Invada, Electronic/pop)
College is the music project created by French electronic musician David Grellier, who has another band/project entitled Valerie. Using the name Mitch Silver, David is also a member of Sexy Sushi. From what we're reading, apparently Grellier has taken off in a different direction with this album. Shanghai features subdued electronic tracks. Some are instrumentals while others include vocals. We like the fact that the fine folks at the Lakeshore label now release albums by individual artists (the label is mainly known for their unstoppable, mind-boggling stream of killer soundtrack albums). What impresses us most about this music are the keyboard sounds. Grellier comes up with some truly different sounds here, many of which sound very organic in nature. We might describe some of these tracks as modern mood music or something of that nature. Surprisingly, some compositions might even be described as twenty-first century easy listening (!). Classy sounding recordings from start to finish. Fifteen cuts including "A Strange Guide," " Is It Time," "Next To The River," and "The Airport."
Mark Crozer and the Rels - Sunny Side Down (CD-R, Planting Seeds, Pop)
Being longtime fans of pure pop music driven by groovy guitars, we were instantly drawn to the tunes on this album. Mark Crozer and the Rels deliver sinfully catchy music with an overall great vibe. Co-produced by the band and Mitch Easter and mastered by Tim Turan, this album has a cool organic sound that reminds us of some of our favorite guitar pop bands from the 1980s and 1990s. Songs take center stage here, as the listener is treated to ten tracks of pure melodic heaven. What pushes these songs over the top are the vocals. Mark Crozer has a voice that is perfectly tailored for the kind of songs he writes. Even though a great deal of time, effort, and energy was obviously spent creating these songs, they have a cool kind of effortless feel that is inviting and inspiring. Pure pop fans are bound to fall in love with tracks like "All You Gotta Do," "Corners of Your Mind," "Haunted Head," "Plasma," and "Say Hello." Top pick.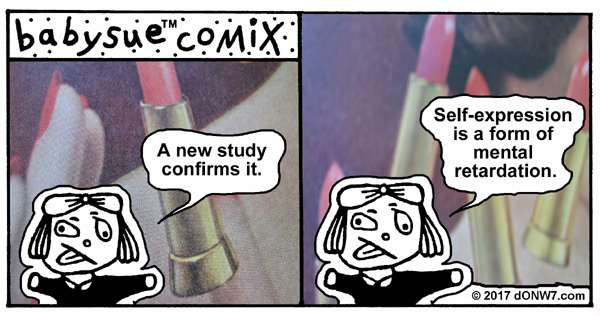 Electric Bird Noise - The Spider...The Christ Child...The Crow (CD, Silber Media, Electronic)
Contrary to claims made by many people, credible music still exists. But in the twenty-first century it keeps getting pushed further and further into obscurity because most folks prefer music with no personality or substance. We've been absorbing and enjoying music for years now from the South Carolina-based band/project Electric Bird Noise. The Spider...The Christ Child...The Crow is yet another bizarre addition to the band's catalog. The album is short, lasting just over half an hour. The song titles are peculiar. The songs themselves are even more peculiar. You won't hear any potential hits here. And you won't find yourself mindlessly tapping your feet to the music. These compositions are completely experimental in nature. Some would certainly call this 'difficult music.' For us, this is yet another mind-challenging journey into a world that gets stranger with each and every passing year. We highly recommend all releases by Electric Bird Noise. In a world full of samey soundalikes, this band instantly stands out from the pack. TOP PICK.

Samantha Fish - Chills & Fever (German import CD, Ruf, Pop/rock)
Samantha Fish is a classy up-and-coming artist with a cool image and sound. She's got a great soulful voice that will immediately capture folks' attention. For this, her latest album, Fish went to Detroit and hooked up with members of the Detroit Cobras to record these tracks. Folks who dig classic soul/pop from decades past will find a lot to appreciate here. Several of these tracks instantly reminded of babysue favorite Amy Winehouse. Fish and her associates present a collection of covers by artists like Jackie DeShannon, Jerry Ragavoy, Bert Berns, and Allen Toussaint...plus they revisit some of her own songs that were previously recorded only as demos. Backing Samantha on these peppy tracks are Joe Mazzola (rhythm guitar), Steve Nawara (bass guitar), Kenny Tudrick (drums), Bob Mervak (electric piano), Marc Levron (trumpet), and Travis Blotsky (saxophone). Chills & Fever is a pure feelgood experience that should please a wide cross section of music fans. Cool cuts include "He Did It," "Hello Stranger," "Little Baby," and "I'll Come Running Over."
Michael Giacchino - Spider-Man Homecoming: Original Motion Picture Soundtrack (CD, Sony Classical, Soundtrack)
We really liked Toby Maguire in the role of Spider-Man. But we're certain that Tom Holland (the new man in the spider suit) is going to be just as popular with viewers and fans. Music is most certainly one of the most critical variables in Spider-Man Homecoming because it features the incredibly talented skills of Michael Giacchino, one of the most gifted twenty-first century composers of music for film and television. Giacchino has created soundtracks for a whole slew of well known motion pictures. For Homecoming, he presents tracks with a big orchestrated sound...just what an action/adventure like this deserves. The album begins with a short version of the original "Theme From Spider-Man" (from the original television series), and then dives off into twenty-one additional tracks that are bound to thrill and excite. As you might guess (considering this is not only a Giacchino soundtrack but also on the Sony Classical label), the sound quality is absolutely top notch. Gripping compositions include "High Tech Heist," "Ferry Dust Up," "Lift Off," and "A Stark Contrast."
The Grip Weeds - Force of Nature: Live in NYC (DVD, Ground Up, Pop/rock)
A terrific viewing and listening experience. This DVD presents The Grip Weeds playing live for an appreciative audience at the Tribeca Performing Arts Center in New York City. Hard to believe the band has now been making music for almost two decades (!). For those unfamiliar with The Grip Weeds, the folks in this band have an image that's kinda mod 1960s and their sound combines elements from the British Invasion with power pop bands of from the 1980s and 1990s. But it's all delivered with the slick precision of twenty-first century know-how. This concert is a refreshing change of pace from the norm in 2017. Whereas your average modern-day concert is very focused on lights, dancing, and posturing...these four folks are first and foremost concerned with playing their instruments and making everything sound great. Kinda like Badfinger playing live in the 1970s...they didn't do much other than stand around...but the music they made was pure magic. The current Grip Weeds band is comprised of brothers Kurt Reil and Rick Reil, Kristin Pinell, and Dave DeSantis. We love the part of the show (before the band plays "Rainbow Quartz") where drummer Kurt tells the audience that guitarist Kristin "plays like a man." After which, Kristin quickly responds by saying "No, you guys play like women." Hilarious. The band played 22 songs for their fans, and everyone was obviously lapping it up. We particularly like the way this was shot. The cameras are right up at the stage with the band. So instead of seeing an auditorium and concert goers, you feel like you're actually standing on stage with the band while they're playing. We haven't yet been fortunate enough to catch this band in concert...so this is most definitely the next best thing. We highly recommend this DVD...it's GREAT. Top pick.

The Harmaleighs - Hiraeth (Independently released CD-R EP, Progressive pop)
Intriguing modern pop with unusual lyrics. The Harmaleighs is the duo of Haley Grant and Kaylee Jasperson, two ladies whose musical energy seems to magically flow into some rather interesting areas. Hiraeth is a Welsh words that means "longing for a home." An appropriate title for this EP, because after releasing their debut album (Pretty Picture, Dirty Brush)...the pair put everything they owned into storage and hit the road. A brave thing to do when you consider it. If there is one word we would use to sum up these songs, that word would be...smart. Instead of churning out ideas and sounds that resemble other up-and-coming artists, Grant and Jasperson seem to be following their own muse...creating music that comes straight from their souls. Six genuinely cool tracks here including "Lady Brain," "Birds of a Feather," and "Diamond Ring."
Hite - Light of a Strange Day (CD, Six Degrees, Progressive pop)
The debut album from Hite, which is the band/project created by Julia Easterlin. This is an unconventional album with an unconventional sound. Although we didn't hear Easterlin's previous recordings, her earlier music was apparently driven more by loops and technology. On Light of a Strange Day she seems to be taking a more conventional approach, making music that can probably be appreciated by a larger audience. But don't think for a minute this is sellout pop, because nothing could be further from the truth. Julia's songs are driven by a purely creative spirit. She's got a great knack for coming up with superb winding melodies and her lyrics are light years beyond what we normally hear. There's something very personal about these songs that is engaging and intriguing. Interestingly, Julia grew up in Georgia (!?) before moving to Boston and then to New York City (where she now resides). This ten track album is certain to please music fans wanting something more cerebral and intelligent than the dull dribble churned out for the masses. Killer cuts include "Eliza Jane," "Light," "Lockstep," "Miss You," and "Try." An impeccable album from start to finish. TOP PICK.

Hyperbubble - Western Ware (CD, Fellowshipwreck, Pop/country)
One of the hardest working duos in the world of music. Not only are they prolific and hard working, but most importantly Jess and Jeff have a true sense of humor about what they're doing. Western Ware will probably surprise a lot of people for many different reasons. Hyperbubble fans probably weren't expecting an album of country and western. And country and western fans are likely to be very surprised at these recordings. You see, these tracks were recorded in Nashville using only electronic instruments. You won't hear slide guitars, drums, and stand-up bass, only electronic beats and cool analog instruments. Considering the unorthodox sounds and arrangements, many will be impressed at how smooth and accessible these songs are. Some songs have a slightly goofy sound, while others sound like solid hits. In the very near future, just about everyone ought to be talking about groovy hummable tracks like "Y'all Come," "Jolene," "Bar Wars," "Rhinestone Cowboy," and "The Electric Horseman." These folks always manage to hypnotize and entertain. Simultaneously hilarious and thought provoking.
B.A. Johnston - Gremlins III (Independently released CD, Pop)
Canada's B.A. Johnston has been one of our favorite obscure artists for quite some time now. Unlike so many other bands and artists who change and alter their sound in order to reach a larger audience, Mr. Johnson seems completely content to play for his relatively small but devoted fan base. Johnston never lets his fans down because he always sticks to his guns, delivering his strange obscure personal compositions to those willing to listen. Gremlins III is B.A.'s eleventh studio album. It contains a smattering of studio recordings as well as others recorded "at someone's house in rural Nova Scotia with no running water" (haw!). We sure hope this talented fellow stays on path and keeps doing what he's doing. He's one of Canada's true originals, that's for sure. Intriguing cuts include "I Need Donair Sauce," "Dayoff is a Dayoff," "Drive Thru Beef," and "So High In Foodland." This stuff's not only hilarious...it's mentally stimulating as well. Neat.

Junior Astronomers - Body Language (CD, Refresh, Rock/pop)
The first thing that grabbed our attention here were those wonderfully...LOUD GUITARS. For some peculiar reason, guitars seem to have taken a back seat in the mix in recent years. We've always been addicted to groovy guitars...so we were instantly drawn into the tunes on Body Language because the six-stringed instrument plays such a major role in the overall sound. The four folks in Junior Astronomers are based in North Carolina...and their music seems to have created quite a buzz lately. Working with engineer/producer Mike Pepe, the tracks on this album have a hard gripping sound and yet there are some poppish elements that give the songs a somewhat accessible feel. The slightly alternative dark undercurrents in these cuts reminds us of some of the more adventurous guitar bands treading around the United States in the 1990s (one of our favorite decades for great music). Junior Astronomers is comprised of Terrence Richard, Philip Wheeler II, Elias Pittman, and Colin Watts. From the sound of these tracks, our guess is that these folks put on some mindblowing live shows. Cool hard rockin' stuff with brains.
Ben Kenobi - Women of Crenshaw (Hardback Book + CD, Singuya, Pop)
Quite an impressive package. This CD is housed in a beautifully designed thick (280 pages) hardback book. We weren't sure what to expect from a submission from South Korea. But whatever we might or might not have been expecting, this one came as a complete surprise. The book features text in Korean and English. It also includes plenty of cool photographs and artwork...plus there are even expertly-designed postcards at the back. This is one of the most elaborate cover ideas we've seen for an album. Ben Kenobi's music is instantly satisfying and real. These songs sound very much like some of our favorite American artists from the late 1990s and early 2000s. Some of the songs remind us of Ben Folds while others are reminiscent of babysue favorite Bracket. But the similarities are only slight, as this talented fellow is obviously following his own unique muse. We checked out Ben's web site (link above) and were also very impressed with a totally cool stark black and white video. In addition to this unique book plus CD release, Kenobi has also just released two CD singles ("Bury Me Down" and "Black & White"). If you love cool, intelligent, well-crafted modern pop, you're almost certain to fall in love with this guy's music. Recommended. TOP PICK.

Konrad - Artbreak (CD, Radical Turf, Pop)
Remember the days of old when home-recorded music had the sound and feel of something that was actually recorded at home? Before technology made it possible for everyone to sound exactly the same because they were suddenly able to overproduce everything with thousands upon thousands of unnecessary layers? For those who prefer music without all the annoying gloss, the music of Konrad will be a refreshing splash. Artbreak is his third full-length album...and it's a keeper. Eleven cool reflective songs that occasionally recall a variety of classic artists from the 1960s right on through to the present. We particularly love this guy's voice. Eleven wonderfully inventive tracks here from a super smart guy who's doing everything right. Our favorite cuts include "Are You (Really There)," "Up and Up," "Statues," "Circles," "Nah," "Stuck in a Rut," and "Statik." We love this album. Highly recommended. Top pick.

Brandon Krebs - Refuge In Exile (Independently released CD-R, Pop)
Brandon Krebs was previously releasing music under the name Stranded Sullivan but opted to release this album under his own name. This is a strong album featuring some totally cool melodies and mentally stimulating lyrics. After spinning this album multiple times we're still dumbfounded as to possible comparisons. Ultimately Krebs seems to be writing and recording his own brand of pop that doesn't really borrow from any other specific places. Nine tracks here, all of which are compelling and adventurous. And yet...these songs are surprisingly listener-friendly and accessible. We really love the vocals. Brandon gets his messages across crystal clear and yet never seems to be pushing himself...allowing words and melodies to flow naturally. All of these tracks hit the target...but our initial favorites include "Blurred Outer Edges," "Alarm Pheromones," "The One Way Mirror," and "TS Eliot."
Lake - Forever or Never (Import CD, Tapete, Progressive pop)
Lake is the Olympia, Washington-based band centered around the songwriting skills of husband and wife duo Ashley Eriksson and Elijah Moore. The band recently celebrated their tenth year. From the sounds we're hearing on Forever or Never there are no signs of burning out whatsoever. Even though these songs could best be categorized as pop, this is the kind of pop music that is far removed from what the majority of listeners buy into in 2017. Instead of calculated, pretentious slop, Eriksson and Moore write and record heady and intelligent creative pop that seems driven first and foremost by the pure desire to create. There are plenty of cool atmospheric instruments and sounds that bleed in and out of the mix as these songs flow by. Fluid might be the best word to describe the overall sound of these tracks. We love the subtle vocals, delivered in such a way that the words and lyrics seem to merge seamlessly with the instruments. Killer tracks include "Turn Around," "Work With What You Got," "Christian Comedians," and "Magazine." Top pick. If you're looking for quality stuff, you can always find it on the Tapete label.

Richard Laviolette - Taking the Long Way Home (CD, You've Changed Records, Folky pop)
We've been fans of Canada's You've Changed Records label for years. And the latest album from Richard Laviolette is a good example of why we continue to be impressed by this ultra-dependable and totally credible label. On Taking the Long Way Home, Laviolette uses traditional instruments and a stripped down sound to present his ultimately friendly tunes. Many folks may describe this music as Americana, but to us a more descriptive term seems to be folky pop. The album was recorded, mixed, and mastered by Andy Magoffin and features the talents of a whole slew of credible/incredible artists. If you're into the some of the more classic stuff that was recorded in Nashville decades ago, you may very well find yourself in love with this album. Richard sings with sincerity and passion...and his tunes should strike a chord with those fortunate enough to hear them. Well-crafted cuts include "Grey Rain," "Louella Austella," "The Rock and the Moss," and "You've Really Got Me On The Run." Recommended. Top pick.

The March Divide - Don't Let Me Die in Arizona (Independently released CD EP, Pop)
We've been listening to The March Divide for quite some time now. The band's releases always catch our attention because we know that there will be smart melodies, heartfelt lyrics, and a genuinely creative spirit. Even though it's a far cry from the crappy world of commercial music in 2017, Jared Putnam's music could easily appeal to a wide cross section of music fans. Instead of relying on technology or gimmicks, Putnam seems driven to stick to the basics...concentrating mainly on words and melodies. Don't Let Me Die in Arizona presents five smart songs that are resilient and engaging. If you're a fan of modern pop/rock, you're almost certain to fall in love with "Tired Voice," "I'm Not Sorry," "Cherry Bomb," "Someone Else's Problem," and "Make Me Trip. Another excellent release from this perpetually entertaining artist. Top pick.

Dazed Marrow - Gaeseki Dream Machine (CD, Cleopatra, Electronic)
How often do you hear electronic music recorded by a South Korean artist? If you're like us, the answer to that question is...not very often. But regardless of who created it or where it was recorded, this album is bound to strike a chord with folks into the more creative side of technology-driven music. In some ways, these tracks remind us of some of the electronic pioneers from the 1970s. But other tracks have an overall sound and feel that is decidedly twenty-first century all the way. Dazed Marrow tunes are definitely a purely creative experience. You won't hear any hits here...or even any potential hits. This music was created by the simple desire to be creative with sound. The result...is sixteen tracks that will tickle the brain and stimulate the senses. Cool, puzzling cuts include "Venturing Into Etherea," "In Your Heart," "The Universe," and "Codex Gigas."
Trevor Morris - Emerald City: Original Television Series Soundtrack (CD, Lakeshore, Soundtrack)
We haven't seen the television series Emerald City. But after reading what others have to say, we look forward to checking out this controversial show. While applauded by many, the show also had its detractors (mainly critics). Even though the show was canceled after the first season, there seems to be a growing number of people who appreciate what the show was about. The music for Emerald City was created by Trevor Morris, and it's very, very different from what one normally hears in a television program. These tracks are peculiar and intriguing. Morris incorporates electronics and traditional instruments into a world that is dreamy, hypnotic, and often surreal. There's a lot to take in here. This album features thirty-four compositions. So many styles drift in and out of the mix...electronica, classical, jazz, world music, and more. This exotic mixture features cool, well-constructed cuts like "The Storm," "Dorothy and Lucas," "The Lion Knees for Queen Tip," and "I've Come To Take You Home." Recommended. Top pick.

The Muffs - Happy Happy Birthday To Me (CD reissue, Omnivore Recordings, Pop/rock)
Another killer Muffs reissue courtesy of the fine folks at Omnivore Recordings. Although Blonder and Blonder was probably the one that sold the most, Happy Happy Birthday To Me seems to be the band's favorite album that best captures their overall signature sound and style. It's certainly a fan favorite. This was the first album produced by guitarist/vocalist Kim Shattuck. The stripped down rockin' sound is a perfect fit for the group's instantly addictive buzzsaw power pop. The Muffs are one of those rare bands whose basic lineup has remained the same for a very long time (after a couple of initial shifts early on). The band is still comprised of Kim Shattuck on guitar, Roy McDonald on drums, and Ronnie Barnett on bass. Remastering was provided by Gavin Lurssen and Reuben Cohen...so you know the sound is totally out-of-sight. Birthday is probably the most consistent Muffs album...there are no bad tracks. This reissue features the totally rockin' B-side "Pace" as well as six nifty previously unreleased demonstration recordings. If you've never heard the Muffs before, this would be an excellent starting point. If you're already a fan of the band well then...you probably already own this must-have release. We could never ever get enough of The Muffs. One of the best power pop bands of all time. Highly recommended. TOP PICK.

Scott Nolan - Silverhill (CD, Baldwin County Public Records, Pop)
Nice, smooth, hummable, friendly mid-tempo pop from Scott Nolan. This guy has a familiar sound that should appeal to lots of music fans. The tracks on Silverhill are decidedly laidback and contain plenty of cool threads of Americana. These songs are driven first and foremost by lyrics and vocal melodies. To assist listeners in appreciating the words, a hefty lyric booklet is included...and the font is large enough that you can actually read them (rare). These tracks were recorded live during a two day recording session in Alabama...which could explain why these songs have such a nice, spontaneous, organic sound. Nolan has released nine albums in the twenty-first century. But our guess is that Silverhill just might be the one to push his career up to the next level. Smooth heartfelt cuts include "Forever Is A Long Time," "Shake It Loose," "One Little Spark," and "You Leave Alone."
Reverend Peyton's Big Damn Band - Front Porch Sessions (CD, Thirty Tigers, Roots/rock)
We went nuts over this band's last album and we've been hopelessly impressed ever since. If you like personality and presence, the folks in this band will definitely appeal to you. At a point in time when so many folks seem to be xerox copies of one another, these three individuals instantly stand out from the pack. The Big Damn Band is actually the trio comprised of Reverend Peyton, Washboard Breezy Peyton, and Maxwell Senteney. These folks play a brand of homegrown bluesy music that would not have sounded out of place in the 1930s, 1940s, or 1950s. But in 2017, it's definitely coming from an entirely different universe from virtually everyone else. If you want to get a quick dose of what these folks are all about, pull up any one of their thoroughly entertaining videos (click on link above) and you're sure to be mesmerized. Front Porch Sessions couldn't be a more appropriate title, as these songs sound very much like folks from the past playing music on the front porch. A lot of artists claim to be roots artists these days...but these folks are the real deal. True to the claim of the press release, Reverend Peyton certainly is "bigger-than-life." The guy's got so much presence that it probably freaks most folks out. But man oh man, can he play a mean slide guitar. Plus he's got a voice that's impossible to ignore. Sessions is yet another hugely successful album, featuring cool tracks like "We Deserve A Happy Ending," "Shakey Shirley," "One More Thing," and "Cornbread and Butterbeans." Recommended. TOP PICK.

Phineas and the Lonely Leaves - Stay Bright (Independently released CD, Pop)
It's been a while since we last heard from Phineas and the Lonely Leaves. The band's well-received last album (The Kids We Used To Be) was released way back in 2010. Now comes the follow-up. Stay Bright is cut from the same general fabric as Kids. The album features bright, catchy, hummable upbeat guitar pop tracks presented with enthusiasm and upbeat energy. The band is driven by the songwriting skills of Timothy Feeney, a fellow who seems to be driven by a genuine desire to write songs with substance. The eleven tracks on this album may remind many listeners of underground guitar bands in the United States in the 1990s, before everything became perfectly tweaked and digitized. Once again, these guys present tunes with a nice fresh sound and vibe. Smart pop for thinking listeners. Our favorite tracks include "Still the Same," "The Way We Were," "Too Late," and "Love What Lies." Cool melodies from start to finish. Neat.
LMNOP (aka dONW7) – The Planet Eats (live, Mnemonic Pony album, babysue). from babysue on Vimeo.
Romantica - Shadowlands (CD, Last Chance, Soft pop)
The fourth full-length release from Romantica, and the first new album in seven years. If you like soft, smooth pop...it doesn't get much smoooooother than this. The tracks on this album should please just about anyone who likes cool flowing melodies, excellent vocals, and an overall laidback vibe. According to main songwriter Ben Kyle, Shadowlands is the "first real band record we've made." These well-produced tracks have a great deal of potential commercial appeal. The songs have a nice warm familiar sound, and the overall feel will likely remind many of analog recordings from decades past. Fourteen impeccably recorded cuts here including "Let the Light Go Through You," "Cecil Ingram Conor," "We Were Young," and "Get Back in Love." This one is sure to stand the test of time.

Kelley Ryan - Telescope (Independently released CD, Pop)
This one came to us by way of Ms. Wendy Brynford-Jones. A good rule of thumb is that if it comes from the desk of Hello Wendy...you know it's gotta be good. Before releasing music under her own name, Kelley Ryan released music under the name astroPuppees. That project managed to get her music heard by lots of folks...but nowadays her solo career really seems to be taking off. Telescope is Ryan's third album, and it's a keeper. These finely-crafted tracks feature cool reflective melodies, arrangements that are a perfect fit for each song, and absolutely infectious vocals. You'll have to hear these harmony vocals to believe 'em...wow......(!). This is pop music, but it's nothing like the canned modern pop most listeners are accustomed to hearing. These tracks are super smart and resilient...and they won't sound tired or dated six months from now. Kelley has really hit the target dead center with this release. Keen and totally cool cuts include "The Darkest Stars," "Save Me," "The Broken News," and "Real Gone Girl." We love the sound of these tracks...YES. Top pick.

The Shizophonics - Ooga Booga (10" vinyl EP, Pig Baby, Rock)
This band pulls out all the stops on this wonderfully satisfying 10" EP pressed on vibrant orange vinyl. We're always on the prowl for bands and artists whose creativity hasn't been dampened and tamed by the tidal wave of musical mediocrity in the 2010s. So this month the sound of The Schizophrenics was just what the doctor ordered. These folks play with wild abandon and their energy is undeniable. Ooga Booga presents five tracks, all of which pack a mighty big punch. We just love the band's crashing rhythms and super loud guitars. If you wanna hear and see what this band is all about, pull up one of their videos on the internet...YOW!!! These tracks may remind listeners of bands from the 1990s...one of the most highly creative decades for loud driving rock music. This band totally rocks. Highly recommended. TOP PICK.

Le Seul Element - Demon (CD, Cleopatra, Experimental)
Listening to this album, we can't help but be reminded of the fact that there just isn't enough truly experimental music being made in 2017. For whatever reason, most artists go the easy route...writing and recording music that they feel will sell and appeal to a large audience. There's nothing wrong with that, of course. But it does mean that the truly creative stuff keeps getting pushed farther into the underground...where fewer and fewer listeners venture to go. Nevermind all that. What matters here is that Demon is an exceptionally creative and intriguing collection of compositions recorded by the experimental French band Le Seul Element. In terms of overall scope and sound, Demon reminds us very much of some of the more intrinsically rewarding modern soundtrack recordings we've heard lately. These compositions create moods...some of which are peculiar and some of which are kinda spooky. One thing is certain. You aren't likely to hear the latest recordings from Le Seul Element on The Today Show (blech!) or Ellen (double blech!). This band is treading in territory far too inventive and intriguing for the general public. Ten cool cuts here including "Mersey Mad Beat," "24D," "Decrepitude Love," and "Her Eyes." Wonderfully different in so many ways... TOP PICK.

Silent Boys - Roadside Flowers (CD, Walrus Music, Pop)
Despite the fact that they've been making music for decades, the guys in Silent Boys retain their captivating sound with their highly stylized guitar pop. The band has been playing and recording since the 1980s. So if some of the tracks on this album remind you of 1980s American guitar bands, you have to remind yourself it's because Silent Boys are one of the original bands from the 1980s. So no wonder their music is reminiscent of that time period. The band is currently comprised of Wallace Dietz, John Suchocki, John Moran, and Michael Click. Roadside Flowers is a short album that clocks in at just under half an hour. But in that amount of time these guys make it perfectly clear that they've lost none of their magic over the years. Eight thoroughly entertaining tracks here including "Watermelon Girl," "Roadside Flowers," "God's Gift," and "Redemption." Ultra-hummable, catchy stuff.
ThreeFifty - Gently Among the Coals (Independently released CD, Progressive)
We truly admire bands and artists like ThreeFifty. This album is a far, far, far cry from the continually decaying quality of commercial music in the 2000s. The musicians in this band probably already realize that their music is miles above the heads of most listeners. And yet...our guess is that they're driven mainly by the pure desire to create. Gently Among the Coals presents complex, unorthodox, modern progressive compositions that weave in and out of all kinds of musical terrain. And yet...instead of sounding difficult and artsy...they have a nice pleasant flowing quality that is most appealing. ThreeFifty is a large band comprised of eight members, all of which seem ultra-proficient on their instruments. These tracks sound something like a world where progressive bands from the 1970s meet underground art rock from the early 2000s. We can't think of any other artist or band we've heard of late that has a sound even remotely similar to these folks. Sparklingly fresh tracks include "Crossing State Lines," "Allegiance," "The Door," and "Freedmen." Highly intelligent stuff played with true focus and style. Top pick.

Tow'rs - Grey Fidelity (Independently released CD, Pop)
Just like Linus in the pumpkin patch, we seem to always be on a continuous search for sincerity in the world...and particularly in the world of music. Well, we found sincerity again...this time in the music created by the band Tow'rs. This six piece band is driven by the songwriting skills of Kyle Miller and features the talents of Gretta Miller, Kyle Keller, Emma Crislip, Ryan Smith, and Caleb Friesen. Rather than just play music together, these six individuals are much closer than that. They share their lives together. You can hear that closeness and camaraderie in the songs on the curiously-titled Grey Fidelity. A far cry from your average twenty-first century pop album, this CD presents songs that are intelligent, moody, slightly cryptic, and ultimately very soothing. Hard to compare this to any other artists or bands because the music seems to stand squarely on its own. Eleven impeccably crafted cuts here including "Girl in Calico," "Alright," "Consolations," and "I Can't Help Myself." Cool stuff delivered with class and style.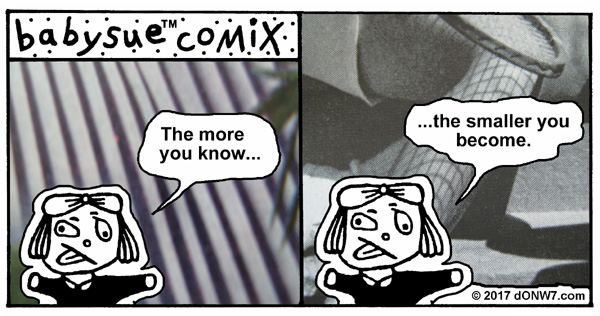 Transient Songs - Stealing Sand (CD, Two Roads, Pop)
Cool guitar-driven modern pop from Seattle's Transient Songs. The band was formed in 2007 by Jon Benjamin Frum. The band is rounded out by the superb skills of Michael Shunk, Dayna Loeffler, and Craig Keller. Stealing Sand reminds us very much of some of the more enlightened underground guitar bands in the United States in the 1990s...when music was really hitting an all-time peak in terms of creative integrity. The tracks on this album are presented simply using only essential ingredients. Considering how strong these songs are, this approach was exactly what was necessary. Instead of overproduced glop where too many layers spoil the broth, these tracks come across sounding genuinely inspired and totally...groovy. Frum has a wonderfully cool voice that really pushes these songs to another level. Smart, memorable cuts include "Stealing Sand," "Lost in the Middle," "All Said and Done," and "Those Hidden Lakes." Resilient and ultimately very substantial stuff. Recommended. TOP PICK.

John Williams - Themes and Transcriptions for Piano: Simone Pedroni (CD, Varese Sarabande, Instrumental)
The music of John Williams, as interpreted by master pianist Simone Pedroni. Just about everyone is familiar with John Williams compositions because his music has appeared in so many different places for so many years. His songs are normally presented with an orchestra with a great big sound. As such, this album may make more people aware of the pure artistry of Williams music...because this time the songs are presented using only a single piano. We have to admire Pedroni's use of restraint on these recordings. Instead of overplaying and overemphasizing, Simone simply plays the songs simply without any unnecessary variables entering into the equation. This allows the listener to appreciate the simple beauty...and wonderful flowing melodies...in Williams' music. Twenty-seven tracks here...and they're all impeccable. Our favorites include selections from the motion pictures Lincoln and The Book Thief.
Zero Times Everything - Sonic Cinema (CD, 7DMedia, Progressive)
We love this band name. But it's so much more than just a name...because the music's great as well. Zero Times Everything is the trio comprised of Tony Geballe, Pietro Russino, and Richard Sylvarnes. Sonic Cinema presents a world where progressive rock merges with experimental sound to create a heady...and sometimes spooky...listening experience. This is a lengthy album clocking in at over sixty minutes. During the course of these ten tracks these musicians manage to come up with a wild array of moods, sounds, and styles. Listeners wanting simple and catchy stuff will want to steer clear of this, of course. But more adventurous music fans will find all of this creativity wonderfully perplexing and inventive. There's so much stale commercial music in the world. What we need is more bands like Zero Times Everything who prove there's still plenty of creative space yet to be filled in the world of music. Killer tracks include "And Now This...," "Kapital," and "Vox Populi."
A
Ryan Adams - Heartbreaker (deluxe edition)
Ryan Adams - Dustjacket (relaxed edition)
Additional Items Composed - Reversal of radishes
Additional Items Reversed - Back to the additional items
Adele - My frisky rat puppy done ate my head off
Alice Copper - Lob it to Seth
Allman Brothers - Crackdown concert 1986
Shirlette Ammons - Language barrier
Am Not - Am too
Anohni - Hopelessness
Anthrax - For all kings
Antlers for Booboo - Oh no not that tired old runt again
Apples Got Smushy - Train smush
Athens Is Not A City - Trauma for the bush animals
Augusta Is Not A City - Wilma for the plush panels
B
Bad Bump - Banana tread
Badfigure - Crooked down
Bambi Dambi - Lambi
Ballerina Pumps - Blackass
Barge - Limpy
Beadulls - Desmocker
Beatles - Medium rare
Bee Numb - Numb bee
Beyonce - Sorry
Beyonce - I can dance even if I can't do anything else very well
Beyonce - If all you want is an ugly body and face, I've got both
Beyonce - Don't you get tired of hearing my stupid name all the time
Beyonce - I'm really a boring old hag who looks terrible without thick layers of make-up
Beyond the Beyonder - Blander and blander
Bjork - Vulnicura live
Black Tabitha - Pastor of senility
Blankets for Blankets - Laps
Blender in a Blinder - Fizzle
Breezer the Flew - Like dazzlers in fume
Butler Pudding - Lippity gris gris
Buzz's Lamp Cord - Tawny frink
C
Car Mump - Dazed and refused
Casket of Corformity - Laser dog
Cast of Cast - Lastly
Cat Grave - Mickey's laboratory
Cesula - Maid in martians
Chance The Rapper - Coloring book
Chicago - Love songs
Chump - Malaria
Chunks of Paisley Pumps - Lordy the snore is a plaza burn
Eric Clapton - I still do
Phil Collins - No jacket required
Come To Lulu's Nurse - Romp and the bumpy tum tum
Confederate Railroad - Happy to be alive
Conscious Or Not - Grumpy lazy
Crap You Like - Tape measure
Crosby, Stills & Nash - Survival Sunday
Crunchy Links - Switches and prawns
Czerchnkii - Dim
D
Dadfinger - Where's dad's finger when you need it?
Dae Dae - Mae Mae
Daisy Days - Freezing
Damn People - Damn People
Damn Tumblers - Damn Tumblers
Damn Warp - Damn Warp
Damn Zoo - Damn Zoo
Deftones - Gore
Diets Are For Dimwits - Lassie's lost pudding cup
Dimmer than Dim - Inputs
Dion - New York is my home
Dirty Pennies - Flocks and pimps
Doves That Die Today - Lassie
Drippy Dennis - Directional
Dry Potato - Sync
Ducks for Ducks - Nine hundred ponies
Dumb Sounds - Like Nanny and the poodle
E
Each and Each - Teach
Eachy - Preachy
Eat The Bounty Feathers - Naptime
Ectonerf - Bah baddah bah
Elephant Muff - Beneath the blurry knob
Elves and Bumpy Thumpers - Original motion picture soundtrack
Emergency Flakes - Phasers
Empty - Flow
Empty Flower - 1 2 3 4
Enter the Entrance With Lockets - Glasses on the puddle
Eventually We'll All Die With Nothing - Pom poms
Everyone But - But Everyone
Ewe - Ranch funk
EZ - Not so
F
FA - La la
Famous Famous - Converter
Far Out Far In - Farin
Faxes Forever - Limp little pixies
Ferz - Lizzy
Fifty Million - Zero lads
Finks Forever - Live at the dead
Five Times Fifty-Five - Live
Four Times Four Is Four - Five times
Foxes - All I need
Fume - Lumps
Funky Laminate - Parking
Fur For Francis - Pouches
G
Gas Pumps - Last primper
Gauge Rage - Now cow
Germany's Burp - Lamp drill
Get Your Begging Done - Tower bitch
Vince Gill - Down to my last bad habit
Goo Goo Dolls - Boxes
Graham Slackers - Naturally grabby
Ariana Grande - Into you
Grass Patches - Dolby
Josh Groban - Stages live
David Guetta - This one's for you
Guns N Roses - Acoustic session: Radio broadcast 1987
H
Hamster on a Bun - Heartache on a bun
Hay - Hay
Hazle - Measurements
Hell for Humans - Happiness is a dumb puppy
Help Me Help Me - Liver
Help the Hopeless - Bloody hearts get you nowhere
Hissy - Laserbon
Hitt - Dawn for the loud birds
Hizzers - Stuck
Ian Hunted - Punts and nuttters
Husperate - ADN
Hut for Henry - Universe of sandy
Huzzle - Earlier albums
I
Ian - Jackknife
Icky - Picky, picky, picky
If It Dies Don't Touch It - I offered more than they wanted and they took it
If You Knew Nothing You Would Be Nothing - Drips
Inky Doll - Dampness and dryness
In The End The Beginning - Ridgefield
It Stays Warm - Square butter
IX Lamb Sweater - To each his each
IZZ - Each his to his
J
Michael Jackson - Off the wall
Michael Jackson - Towers of nothing
Michael Jackson - Nosey dopes
Jerry's Apple - Towers
Jerry's Crud - Narry a buster
Jersey is Swervy - Translustre
Jethro Toil - Sick as a tick
Jethro Wump - Aquatong
Elton John - Wonderful crazy night
Elton John - Where did my voice go?
Jones Is A Donkey - Drammamine
Jones Is An Elephant - Mine ain't mine
Judas Priest - Battle cry
Junk Is Just Junk - Lady trunk
K
Kaas - Lacey
Kalesh - Kaos
Kandy and the Ks - Lassie's drool
Kows - Land of the Kows
Krap - Krap
Krazy Cow - Lots of tips
Krunchy Krunch - Captain's caps and tons
Kudzu's Lamp - Drastic
Kunks - The Late Glossy Kunks Album
KWKWERA - Lists
L
Ladies For Pretzels - Louder than the other thing that we had discussed earlier
Lamb Peppers - Smuppy
Cindi Lauper - Detour
Laxative Preamble - Naps and snappers
Let There Be Let - Now there be meow
Lisa Said - First time, long time
Lists - Stop the Lists
Loretta Lynn - Full circle
Loud and Loud - Dull and dull
Lumineers - Cleopatra
Lumps - Lousy mouses
Lung Disease - Trowel
M
Manners and Nanners - Tablets for pokey
Masta Ace - The falling season
Matchbox - Going down there
Math for Math's Sake - Plazas
Maze Lops - Trazzler
Mazer's Big Torch Bucket - Lipsy
Millie's Pork Bucket - Boxes won't go away
Monkey Chuck - Arlene
Monkey Davis - Nervous
Monkey Pauline - Damnable
Moo Moo the Bow Wow - Trouser's ain't fresh no more
Motorhead - Clean your clock
Mrowl - Prowling for mrowl
Murphy and Nop - Dammy and slop
Murphy's Paw - Plaid and dumb
N
David Nail - Fighter
Nasal and Tonsil - Lasers and urchers
Ned and the Headrumpers - Trowels
Aaron Neville - Apache
Newsboys - God's not dead
No More Blouses - Farmy
More More Cactus - Deal or no no
Now Cows - Blouses and thermometers
Numb's Fumbler - Town and mouth
O
Octorub - Norbie
Oh No That Old Shithead Is Here Again - Rotten old schmucks with no manners
Oooh - Uuuuuh
Oooh Oooh - Uuuuuh uhhh
Opposite of Opposite - Lopposite
Orange Floyd - Sharp glide of the goon
Osmosis - USB #7
Other Muzzles - Howdy Pops
Oz and the Schnoz - Pow wows and monkeys
P
Painted Fuss - Nope
Pants and Pantless - Rainy press
Part Blub - Fran is ugly
Paws With Fingers - Ink bus
Pet Shop Boys - Super
Poodle Powder - Dust of the dawgie
Mike Posner - At night, alone
The Puddles - Nappy load
Punk Biscuits - Sap
Punk Noodles - Take this noodle and cook it
Puny - Runny infection
Pusfergradison - Nay, the basket sayeth
Q
Quacks - Trippy truck
Quails and Trucks - Lamb power
Queen For A Tray - Lower the pork
Query - Stop the questions
Quest for Dope - Smoking snuff
Quails Got Drunk - Beer and tissue paper
Quicker Than Daffy - Cords that don't work
Quiet Little Worm Thing - Never thought about it and never want to now
Quiz Germs - Links that don't work
Quurtie - Lousy bench
R
Radiohead - Daydreaming
Radiodud - Half of the basic shop
Debbie Rafter - Lemme after
Raws - Raws and raws
Red Hot Chili Peppers - Dark necessities
Reel to Raoul - Mouthpiece
Reform Club - Never yesterday
Rely On Relish - Candy dash
Mick Rhodes & The Hard Eight - Paradise city
Rihanna - Anti
Rolling Bones - Get your mama's kraut
Rumpy - USBs and RTDs
Runny - Tippy's revenge
Rush - Beneath, between and behind
Ruzzer - Bow to the Ruzzer
Rylo - The dog's head is not steady anymore
S
Larry Samual - Barney doesn't have hugs for me
Santa Died Last Night - Presenting...
Santana - Santana IV
Blake Shelton - If I'm honest
Blake Shelton - If you're into what I do you're obviously on the wrong web site
Blake Shelton - If people think I'm handsome they must really be confused and retarded
Blake Shelton - If I'm dishonest
Shotgun Louise - Rampy dim
Shotgun Tina - Lousy lamps
Shotgun Zappa - Mouses and mouses
Smashing Drumsticks - Pass the pepper
Smuppy - The tatters that ground pepper
Snoop Dogg - Coolaid
Sparse - Kim's Ono spy mouse
Rick Springfield - Rocket science
Bruce Springsteen - Roxy night
Mavis Staples - Livin' on a high note
Steely Dan - Doing it in California
Barbra Streisand - Encore
Styx - Suite madame blue: Radio broadcast 1977
Sultans of Swing - Subcontinental drift
Swap and Change - Loudness weird
Swenter - Flowers
Swy - Rent
T
Tai Tai - Lists
Talking Sheds - Lambs forking up tonsils
Tea For Lunch - Massachusetts isn't a country
Teepee Tupperware - Laura's butter pand
Telltale - Taller toll
Thuds - Ready for emperors
Thunder - All you can eat
Justin Timberlake - Can't stop the feeling
Trunk Idiots - Laugh when it's all over
Try To Try - Stop and try
Tummy Bus - Lambs and prawns
Tunker - Lassie's paw
Twisted Sister - Rock 'N' Roll Saviours: The early years
Steven Tyler - We're all somebody from nowhere
TZ397 - Rowl the smunk
U
Ugly Banana - How do the hussy wink
Ugly Orange - Do the mouse
Ultraplucks - Eyebrow mania
Umbrella Vision - Church of tassle
Uncle Duck - Mushed
Uncle Pregnant - Does and rodents
Keith Urban - Ripchord
V
Various Artists - A collection of dull dribble that no one will ever notice
Various Artists - We stopped makin' em because they stopped buyin' em
Various Artists - No one buys these kinds of compilations anymore so that's why we keep producing 'em
Various Artists - Tribute to someone whose name we can't remember
Various Artists - Trying to get something heard never works
Various Artists - The most boring bands you never cared to hear
Various Artists - We've the last ones to know the last ones
Various Artists - Our albums are always the first to get thrown away
Various artists - Who gets to eat the trash

W
Wally Is Near - Stamp that thing goodbye
Wanda and the Wandas - Limp
We Don't Get It - Now is the now
Well I Guess This Is Just Another One - Lumps
Whether Or Not - Lousy weather
William XIII - XIII or 238
Lucinda Williams - Ghosts of Highway 20
Wind That Goes - Don't
X
Xie - La la the distance away
X-ray Pecs - Lookie away
X-ray Stats - Box cutters and tramplers
Xzistance - Lift down
Y
Yack Yack - Tacky tick
Yanni - The dream concert
Yell All The Time For Whatever You Pay For It - Taxi service
Yellow Floyd - Park wide until noon
Yesterday's Potties - Damp portions
Yes We Will Be Bananas - Trap doors
Yes You - You guessed it
You might - Yes you might
You never - Well I never
Yoyos for Panama - Sharp
Yoyos for Zop - Trollo mia presto
Yuck This Tastes Awful - Don't eat it then
Z
Zappa and the Zappettes - Trown
Frank Zappa - How flowers got in the potty train
Zunk - How the leaves got patchy
Zupper - Towels for Blanche
Zyle - Twelve and fifty