June 2016 Comics, Poetry, Video, and Reviews by

Stream "Slowdown"

*Top Picks =
June 2016 Thought.
There's Nothing To Think About
Everyone thinks there's always something to think about. But there is not. There never was anything to think about and there never will be anything to think about. Thoughts are like trash, better just thrown out and forgotten.
Anomalisa - Music From the Motion Picture by Carter Burwell (CD, Lakeshore, Soundtrack)
A different sort of motion picture that's getting almost universally positive reviews. Anomalisa is a stop action drama/comedy about a man who sees everyone as being carbon copies of one another...until he meets a woman that makes him change his views. Anomalisa was originally a play written by Charlie Kaufman that was released in 2005. The movie has already received numerous nominations. The music for the motion picture was created by the ultra-prolific Carter Burwell and sounds completely appropriate for this type of script that involves interpersonal relationships. The music is, for the most part, subtle and reflective...soothing and thought provoking. Unlike most modern soundtracks, this one has dialogue that bleeds in and out of the music. So potential listeners should be aware of this. Fourteen well-conceived compositions here including "Overture," "Lisa In His Room," "Breakfast With Lisa," and "Goddess of Heaven."
Yuriy Bekker & Andrew Armstrong - Twentieth Century Duos (CD, Navona, Classical)
If you love beautiful music and have a particular fondness for the violin and piano (as we do), you're almost certain to be blown away by Twentieth Century Duos. Featuring Yuriy Bekker on violin and Andrew Armstrong on piano, this is an album chock full of exquisite music. Recorded in August of 2015 at the University of South Carolina School of Music Recital Hall in Columbia, the tracks on this album feature some impeccable performances by two of the best. Bekker has been the conductor for the Charleston Symphony Orchestra since 2007 where he serves as an adjunct faculty member. Andrews is a critically acclaimed in-demand pianist who has performed all over the the world. Together, these two musicians create music that is soothing, thought provoking, intricate, and moving. Duos is divided into two sections, the first features interpretations of music written by Erich Wolfgang Korngold and the second features music composed by Aaron Copeland. Recommended. Top pick.

Sidney Bailin - 16-2-60-N-5: Works for Electronics & Piano (CD, Ravello, Modern classical)
We had an idea from the album title that this one was going to be something different. We initially thought this album would be a world where the two instruments meet, in actuality it is a world in which each exists on its own. The first track ("Space Rocks: Shapes and Shadows") is a solo piano composition featuring the skills of Karolina Rejahn. Divided into three sections, this piece is often atonal and somewhat abstract in nature. Following is "Reeds by the Shore" (our favorite) which consists entirely of electronics by Bailin. This lengthy composition (over fifteen minutes) offers pure inspired spontaneity, with all sorts of strange sounds and ideas. The album ends with something we've never heard before...a recording in which a baby's gibberish is electronically altered and enhanced. Unusual stuff, well outside the norm.
Ariel Barnes / Heidi Krutzen - Maxwell, Muhly & Couloir (CD, Ravello, Classical/modern classical)
The title of this one was a bit perplexing, but a little research on the internet cleared things up. Couloir is the Canadian duo of Ariel Barnes and Heidi Krutzen, but the album is listed as being released by their names individually. This CD presents the duo's interpretations of compositions by James B. Maxwell and Nico Muhly, two composers that most folks may likely have never heard before. The music on Maxwell, Muhly & Couloir is difficult to describe, but to our ears this sounds something like the soundtrack to a very involved magical dream. Because of the limited instruments involved, the music has a very open sparse sound. Two compositions are presented by Maxwell ("Serere for Cello and Harp" and "Serere for Cello, Harp, Electroacoustics") and one by Muhly ("Clear Music for Cello, Harp, Celeste"). This music seems to exist somewhere on that fine line that divides classical music from modern classical. There are melodies and arrangements to grasp onto, but this music also pushes the envelope into plush new heady terrain. Precise and cerebral, this is music for thinking listeners.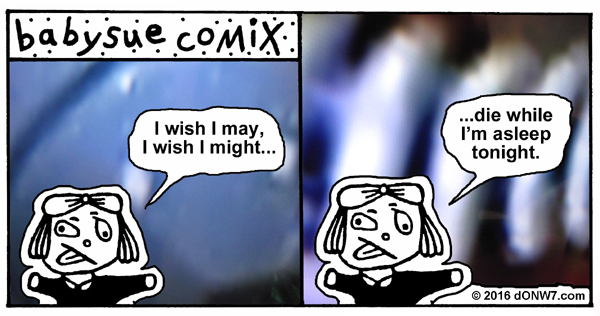 Robert Bensick Band - French Pictures In London (CD, Smog Veil, Progressive art pop)
A curiosity unearthed and offered for all to hear courtesy of the fine folks at Smog Veil. This peculiar album was recorded way back in 1975 but was never released...until now. Our first reaction to this was...why was this never released? The press release that accompanied this disc compared the band's music to Pere Ubu, Deaf School, The Doctors of Madness, Home & Garden, Japan, Roxy Music, The Teardrop Explodes, 39 Clocks John Foxx-era Ultravox, Visage, Scott Walker, and Gary Wilson. We can hear bits and pieces of all of these...but we would also add Cockney Rebel to the list. Particularly interesting here are Robert Bensick's vocals...sometimes reminiscent of babysue favorite Howard DeVoto. Totally cool music from a totally cool perspective. Fourteen well-crafted tracks here including "Payphone Meter Lover," "Silly Man," "Muse," and "Doll."
Beyond Two Souls - Original Video Game Soundtrack: Music by Lorne Balfe (CD, Lakeshore, Video game soundtrack)
If you want to hear just how far music has come in the world of video games, give this one a spin. Long gone are the days when video game music was just a few simple blips and bleeps in the background. The genre has now expanded to the point where the music rivals that heard in major motion pictures. The popular Playstation video game Beyond Two Souls was originally released in 2013 but was re-released for the PS4 in 2015. The game has received widespread acclaim and received three BAFTA nominations (one for Lorne for Best Original Music). Now the fine folks at Lakeshore are offering the soundtrack for all those who love(d) the game and music. Scotland's Lorne Balfe is probably best known as the man who created music for the films 13 Hours: The Secret Soldiers of Benghazi, Penguins of Madagascar, Home, and Terminator Genisys. But along the way Balfe has also been involved in making music for video games. And, as we first stated, his compositions are a good example of just how far video game soundtracks have come over the past few years. This forty-four minute plus album is slick, precise, intelligent, and emotionally challenging. Recommended for fans of the game as well as classical music buffs.
Alice Bierhorst - The Beacon (Independently released CD, Pop)
In the world of music, sincerity is often overlooked. And that's too bad, because...at least for us...sincerity in music is one of the things that we're always searching for. If you have a similar desire, you may very well find yourself drawn to the impressively personal songs on The Beacon. Alice Bierhorst dedicated the album to the memory of her mother. In spinning these tracks, you can easily pick up on the personal references and the affection that Alice had for her mom. Interestingly, this album was produced by Greta Gold and Adam Gold of The Universal Thump (one of our favorite up-and-coming pop duos). Bierhorst is no newcomer to the world of music. She has recorded and released fourteen albums now (!), the first of which she created when she was only fourteen years old. All those years of work and experience have paid off, as Ms. Bierhorst is now thoroughly focused on her art. This album features ten tracks, all of which feature impeccable arrangements and lyrics that seem to come straight from the heart. Intelligent reflective tracks include "Our Work is Never Done," "Not Like The Movies," and "Goodbye, My Voyager."
Blue Orchids - The Once and Future Thing (CD, Tiny Global Productions, Rock/pop)
This group is known by many as the band that backed Nico for many years. Blue Orchids is fronted by Martin Bramah who was one of the founding members of The Fall. The folks at Tiny Global are unleashing several Blue Orchids releases simultaneously. We opted to review the newly recorded album The Once and Future Thing. We are not familiar with previous Blue Orchids releases so we cannot compare and contrast here. The Once and Future Thing presents eleven smart underground pop/rock compositions with a heavy emphasis on lyrics and unusual instrumentation. While Bramah writes all the lyrics, all the band members contributed in writing the music. On this album the band is comprised of Martin Bramah (vocals, guitar, mandolin), John Paul Moran (keyboards, vocals), Chris Dutton (bass, vocals), Chris Connolly (drums, vocals), and Ann Matthews (vocals). Tiny Global is also releasing an album called Awefull that includes the singles "The Flood" and "Work," the Agents of Change 12" EP, and some demos. Additionally, the label is also reissuing a solo album from Bramah called The Battle of Twisted Heel. This is a obviously a big year for Blue Orchids fans.
Fred Broer - Music for String Quartet and Piano Solo (CD, Navona, Classical)
The fine folks at Navona continue in their well-respected mission to expose lesser known modern composers to classical music fans. Music for String Quartet and Piano Solo features the compositions of Fred Broer. Originally from Salem, Oregon, Broer is now retired and lives in Gloucester, Massachusetts where he spends a great deal of his time composing music. This album features the talents of the New England String Quartet (Julia Okrusko, Nelli Jabotinski, Lilit Muradyan, Ming-Hui Lin) and Karolina Rojahn on piano. For those who are only familiar with the Top 40 sound of classical music, the compositions on this album might sound a bit strange and/or unorthodox. Broer seems to enjoy challenging himself and his listeners by presenting melodies and musical passages that are unusual and sometimes very peculiar. But unlike some composers who go so far off the deep end that they end up alienating everyone, Fred's music retains enough familiar qualities to make it listenable and thoroughly entertaining. This album is divided into two sections: "String Quartet No. 8" and "Four Piano Pieces." Intelligent and sometimes perplexing twenty-first century classical compositions.
Duell Der Bruder - Die Geschichte Von Adidas Und Puma: Original Score Composed by Frederik Wiedmann (Independently released CD-R, Motion picture score)
We did some searching around on the internet for information about this film, but the only stuff that came up was in German. Considering the fact that we're unilingual, we couldn't read a word of it. But after hearing the music on this album, we realized we really didn't need to know anything about the film itself. The beautifully executed tracks on this album were crafted by Frederik Wiedmann who, up to this point in time, is probably best known as the composer who created the music for the Green Lantern television series. If you're not a fan of soundtrack music, not to worry. The music on this disc could easily pass for a regular classical or easy listening music release. Wiedmann presents no less than thirty tracks (!) here that clock in at over fifty-four minutes. These compositions are intricate, precise, aesthetically pleasing, and very moving. Although we haven't seen Duell Der Bruder, we can't help but feel that this music is one of the most important components that will leave a mark on viewers/listeners. The music was performed by The Filmorchester Babelsberg, orchestrated and conducted by Hyesu Yang. The track that really stands out for us is the brief but ultra-dreamy "Betrogen"...but in actuality all of these compositions are rather magical and delightful. Recommended. Top pick.

Ben de la Cour - Midnight In Havana (Independently released CD, Americana/pop)
A lot of folks in the Nashville area seem to be noticing up-and-coming singer/songwriter Ben de la Cour. Prior to moving to Music City, Ben had lived all over the world...in Paris, London, Los Angeles, New Orleans, and Havanna. And his occupations have been just as varied. In the past he's been an amateur boxer, a bartender, and an agricultural worker. But these days de la Cour seems to be focused on making music. Midnight In Havanna is a nice slice of modern Americana, with a lot more variety than is normally heard in the genre. The songs on this album present ideas that most people should be able to relate to, and the songs themselves have a great deal of commercial appeal. The focal point are Ben's vocals. He's got a nice loose style and sounds very relaxed with himself and the world around him. This is de la Cour's second full-length release, and it just might be the one that puts him on the map permanently. Eleven well-crafted cuts including "Mobile Bay," "Hold On," "The Last, Last Dance," and "Midnight in Havanna."
Ben Craven - Last Chance To Hear (CD, Tuneleak, Progressive)
The third full-length release from Ben Craven. This cool Australian singer/songwriter has impressed lots of folks over the past few years with his talents. Last Chance To Hear is yet another smart resilient addition to his growing catalog. We love the idea that sparked these recordings ("the end of the music industry as we know it"). To quote directly from the press release (and this is something we've been aware of for years): "There's never been a time when so much new music was being made by so many people and being listened to by so few people." Isn't THAT the truth (!). For us, the worst part is that the music most people choose to listen to is the absolute WORST of the WORST. So...what's an artist to do? Simply forge ahead for maximum enjoyment and entertainment. And that's apparently what Craven is choosing to do. Ben's songs are big, epic, complex progressive compositions that obviously require a great deal of time to compose, arrange, and record. But it's all done with such slick professionalism that it all sounds so...easy (which we know it is not). Two surprise guest artists appear as well...Billy Sherwood and William Shatner. If you love progressive rock bands from the 1970s you're sure to get a blast out of this one. It's like a modern-day amped up version of various classic progressive rock bands from the past. Intriguing tracks include "Last Chance To Hear Part I," "The Remarkable Man," and "Mortal Remains." Also includes a DVD with a feature about making the album plus four videos. The packaging on this one is trippy, beautiful, and totally mindblowing.
Criminal - Original Motion Picture Soundtrack: Music by Brian Tyler and Keith Power (CD, Lakeshore, Soundtrack)
Reviews of the movie Criminal seem to be going all over the place. We haven't seen this one yet, but sometimes when people disagree...that means it's something that's either interesting, controversial, or confusing. After looking at the basic plot, our guess is that this one might just be too heady and/or complicated for most people...the storyline sounds very involved and complex. Criminal stars babysue favorite Ryan Reynolds (who we loved in The Voices) and Kevin Costner. The music for this film was composed and recorded by Brian Tyler and Keith Power. These two gentlemen have done an outstanding job here, creating music that easily stands on its own with or without the movie. In many ways, this sounds more like an experimental electronic album than a soundtrack. These tracks have an overall dark and creepy sound that many will find very appealing. And there's a lot to chomp into here...over seventy-two minutes of music. This is yet another example of what we've said before...some of the most creative and imaginative music being made today is being created for television and film. Totally killer stuff that sounds really great cranked up LOUD. Recommended. Top pick.

Paula Diehl - Separation: Works for Large and Small Ensemble From 1982-2015 (Double CD, Navona, Classical)
Paula Diehl is apparently one of those people out there in the world who is so far ahead of the rest of us that her level of intelligence and comprehension probably leaves most everyone following along in a trail of dust. Far more than just the name of an album, Separation is in reference to an entirely new music composition system developed by Diehl in the 1970s and 1980s. This album presents pieces composed using the Separation system, specifically those written for large and small ensembles. This beautifully-designed double CD package is divided into two parts: Orchestral and Chamber. What many may find surprising here is how accessible this music is. One might expect music composed using a different system to sound strange and atonal. But instead the exact opposite is true. Diehl's music relies heavily on melodies and precise arrangements. Recorded in 2014 and 2015 in both Massachusetts and the Czech Republic, these compositions feature a nice slick sound and instrumentalists who are exacting and precise. The first disc presents over sixty-five minutes of music and the second has forty-seven plus. A precisely focused glance into the challenging musical universe of Paula Diehl.
Linda Draper - Modern Day Decay (Independently released CD, Pop)
The eighth full-length release from Linda Draper. Ms. Draper has been one of our favorites for years. With each and every release, she grows as an artist and continues to prove that her music is as relevant now as when she first started recording. Modern Day Decay is, perhaps, Linda's most accessible release yet. These songs sound very much like potential hits. The tracks feature cool winding melodies, smart insightful lyrics and, of course, those totally warm and inviting vocals. Funded through PledgeMusic, Modern Day Decay is sure to please Ms. Draper's fans. It also should open up even more doors for her, as these simple and sincere songs could be appreciated by just about anyone who loves soft folky pop. Ten magnetic songs here including "Modern Day Decay," "Put Love In," "Burn Your Bridges," and "Good As New." It's no wonder this talented lady remains a favorite among critics and fans. Recommended. Top pick.

Eddie The Eagle - Original Motion Picture Score: Music Composed by Matthew Margeson (CD, Varese Sarabande, Motion picture score)
This one's getting mostly positive reviews and it sounds like something we'd be interested in experiencing. Directed by Dexter Fletcher, Eddie The Eagle tells the story of a young British athlete who, with some help, is on a quest to become a ski jumper. The story was inspired by true events that happened. The music for the film was composed by Matthew Margeson who has worked on music for some mighty big projects in the past including Transformers: Revenge of the Fallen, Wreck-It Ralph, Into The Woods, HBO's Eastbound and Down, and Sony Playstation's All-Star Battle Royale. When the first track on this album began ("Champion!") we had to do a double take because for a moment we thought we were hearing a cover of a Todd Rundgren song. This score is a smooth and soothing experience, and it features some really nice melodies and arrangements. The folks at Varese Sarabande only release the best of the best, so if you see anything on this label you know it will be top notch. Twenty-one intriguing reflective cuts here including "Eddie The Eagle," "The Teaching Text," "First Jump at Calgary," and "Now the Real Work Begins."
Elouise - Deep Water (Independently released CD, Dark bluegrass/pop)
We're not even certain that there is a 'dark bluegrass' genre but it seemed like the most appropriate way to classify what the folks in this band are up to. After typing that sentence, we read the press release that accompanied this album and found that the band had already come up with a term to describe their music, and we were at least getting kinda close. The folks in Eloise refer to their music as blackgrass. Both terms fit. This Los Angeles, California-based band uses traditional instruments to create some slightly moody and provocative music. Deep Water is the band's debut, but you'd never know it from the mature sound of these tracks. The overall sound here reminds us of a mixture of underground bands from the 1990s with the bluegrass tinged flavor of modern Americana. Strange combination, and probably the first band we've heard teetering into this kind of territory. The band is comprised of Eloise Walker, John Chamberlin, Rich Dembowski, Michelle Beauchesne, and William Gongiovanni. Thirteen smoky tracks here including "I'll Fly Away," "Deep Water," "Oh Lord," "Black Horses," and "Fire and Brimstone."

The Energy - When We Were Young (Independently released CD, Rock/pop)
The Energy is the Brooklyn-based quartet comprised of Adam Wolfsdorf (vocals), Ian VanderMeulen (guitar), James Clifford (bass), and Zachary Thomas (drums). These guys write and play ballsy loud guitar pop with propulsive rhythms and a nice thick sound. When We Were Young, the band's fifth full-length release, is chock full of catchy melodies and cool guitars. We can hear traces of classic groups from the 1980s and 1990s in these tracks but make no mistake, The Energy is a twenty-first century rock band all the way. Rather than concentrating on a strong physical image, these guys seem to be placing much more emphasis on the music they're making. Ten gripping tracks that have a surprising amount of commercial potential. Cool rockers include "Losing Myself," "Return To You," "California Sun," and "Little Man (Dax's Song)."
The Fontanelles - Strangers Please Take Care (Independently released CD, Pop/rock)
Strange as it may seem, one of the most difficult things to find in the world is music that is simple, straightforward, and real. Perhaps that's why we were instantly drawn to the warm genuine songs on the debut full-length release from The Fontanelles. If you're looking for weird effects, strange clothing, gimmicks, or copycat posturing, look elsewhere. Because these four guys seem to be driven by the perfect motivation which is...the simple desire to create. But what really separates these guys from their peers is focus. These songs were recorded with such pure intent that you can't help but be pulled in. The lyrics are real and sung with extreme sincerity. The band is comprised of Dave Mehling (vocals, guitar, piano), Darin Rieland (guitar), Beau Jeffrey (bass), and Jason McGlone (drums). We sure hope these songs reach the ears for which they were intended, because the music these guys make is something special. Cool reflective pop/rock cuts include "I Am the One," "Call Me Later," "Emily," and "Ghost." This one sound better with each and every repeated spin.
Ruby Rose Fox - Domestic (Independently released CD, Pop)
People may be inclined to compare Ruby Rose Fox to Lady Gaga because of her strong, strange, bizarre look and presence...but there's one MAJOR difference between the two. Unlike the hugely famous one that so many idolize and adore, Ms. Fox has the talent, the voice, and the songs to match her stunning visual image. Hearing Ms. Fox sing, listeners may be reminded of a variety of classic artists like Annie Lennox, Cher (but not in a bad way), and Amy Winehouse. But in actuality, Ruby has her own unique way of singing that really doesn't sound too much like anyone else. The real thing that catches our attention here is FOCUS. Whereas the average vocalist just sings the words, Fox is so focused on what she's singing that what might just seem average...somehow seems very urgent and important. And talk about presence. Sheesh...you could put this lady in a room full of hundreds of people and you could pretty much bet that all eyes would be on her. She really is that magnetic. Word is spreading fast about this exceedingly talented and unique lady. Totally cool tracks on this album include "Freedom Fighter," "Bury the Body," "Rock Bottom," and "Dirty Dog." Love the lyrics on this one. We sure hope Ruby plays in TN soon. We can't wait to see this incredible individual live. Highly recommended. TOP PICK.

Fractal Mirror - Slow Burn 1 (CD, Third Contact, Progressive/pop)
Fractal Mirror is the internet band comprised of Leo Koperdraat (keyboards, guitars, vocals), Ed van Haagen (bass, keyboards), and Frank Urbaniak (drums, lyrics). These musicians make music by way of transatlantic data exchanges. Up to this point in time, Leo and Frank have never actually met one another in person. Technology is proving that people don't have to be in close proximity in order to create cool credible music. The trio's last album (Garden of Ghosts) received a great deal of praise and almost earned them a Grammy award nomination. Slow Burn 1 is, for the most part, cut from the same fabric. Although this time the songs are more accessible and commercial. Some of this music will remind listeners of progressive rock bands from the 1970s, while the overall sound is definitely twenty-first century. Almost an hour's worth of music here. Our favorite tracks include "Prelude," "Miracle," "Mist," "Enemies," and "Universal."
Oleg Frish - Duets With My American Idols (CD, Time Out Media, Pop)
This one made us do a double take. Despite the title, this (thankfully) has nothing to do with the American Idol television talent show. We can honestly say we've never seen or heard an album quite like this before. Beginning with a shamelessly commercial introduction by Connie Francis (love her), this album then goes on to present four solo recordings from Oleg Frish and ten duets with some of his favorite artists. And when you hear the names, you'll flip. Frish is all about connections, and he's obviously made more than his share. This album was recorded and released to celebrate Oleg's 20th anniversary in the media. Originally from Russia where he was already making waves, Frish eventually moved to New York and began doing radio and television shows featuring his favorite celebrities. He's released solo albums in the past, but it sounds like this is the one he's always dreamed of making. So back to the...duets. The folks singing with Oleg on this album are Gary U.S. Bonds, Peggy March, Ben E. King, B.J. Thomas, Chris Montez, Lainie Kazan, Tony Orlando, Melissa Manchester, Lou Christie, and Bobby Rydell. Frish must be a good guy or all these people would not have offered to work on this project with him. Released on Oleg's own Time Out Media imprint, Duets is impressive and genuinely...original.
Robin George & Dangerous Music - Painful Kiss (CD, Angel Air, Pop/rock)
Over the years Britain's Robin George has worked with an amazing array of great classic artists including Robert Plant, Glenn Hughes, Phil Lynott, David Byron, Roy Wood (!), John Wetton, and Pete Way. But he's also recorded an impressive number of solo albums that have caught the attention of many. On Painful Kiss , George presents his own recordings of songs that were recorded previously or made famous by other musicians. In addition, the album presents three new tracks that were written specifically for this release. Our guess is that these tracks will become the definitive recordings of many of these songs. These cuts have a nice thick fat produced sound with plenty of overdubs that add additional zest. And of course those remarkable guitars remain the trademark of Robin's sound. Twelve nifty zippy cuts here including "Painful Kiss," "Lonesome Daze," "Pride," "Love, Power and Peace" and "Oxygen."
Harrington/Loewen Duo - The Postcard Sessions (CD, Ravello, Classical)
A precisely executed album full of intrinsically pensive music from Allen Harrington (saxophone) and Laura Loewen (piano). On The Postcard Sessions the duo "...offers a sampling of evocative, colourful works for saxophone that have become perennial favorites to both performers and audiences." Harrington and Loewen cover a lot of ground here, offering their interpretations of no less than seven composers. At over sixty-four minutes in length, this album gives the listener a great deal to take in. Music is presented from Robert Schumann, Astor Piazzolla, Ralph Vaughan Williams, Jean Francaix, Jacques Ibert, Warren Benson, and Paule Maurice. This is an album that will likely be appreciated just as much by listeners as musicians. Harrington and Loewen seem perfectly in synch with one another both musically and mentally. Using only a piano and a saxophone, they manage to come up with performances that are instantaneously moving and inspired. If you love saxophone and piano, you're almost certain to fall in love with this album. These two individuals are obviously making music for all the right reasons. Recommended. Top pick.

High-Rise - Original Soundtrack Recording: A Score by Clint Mansell (CD, Silva Screen, Motion picture score)
High-Rise was originally a novel by J.G. Ballard that was released in 1975. British producer Jeremy Thomas had been wanting to turn the novel into a film since the late 1970s so this one's been a long time coming. His dream is now realized as High-Rise now finally hits the big screen. And audiences will no doubt find this one to be an unusual and intense experience. The story is about an apartment building that is insulated from the outside world and the tensions and violence that occur when people just don't get along (just like in the real world). The music for High-Rise was crafted by Clint Mansell who many will recall was a member of the band Pop Will Eat Itself in the 1990s (one of our favorite industrial pop acts at the time). Since then, Mansell entered the world of music for film and television, and he's experienced tremendous success in the field. He's chosen some extraordinary movies along the way. Go to his web site (link above) and you'll be amazed at the motion pictures he's made music for. The tracks he recorded for this film range from soothing and beautiful to calm and brooding...to peculiar and uncomfortable. Big slick sound here...and impeccable arrangements. This music no doubt adds just the right oomph to this film. Twelve smart pensive instrumentals here including "Critical Mass," "The Circle of Women," "Cine-Camera Cinema," and "Blood Garden."

Honey Barbara - Wave Grass (Vinyl LP & CD, Gifted Amateur Recordings, Progressive pop)
We were surprised to receive this release because it's been quite some time since we've heard from the Texas-based band Honey Barbara. The band initially came to the attention of many by way of their 2002 release I-10 & W. Ave. which was released on the Emigre label. The folks in this band state that their music is recommended if you like Burt Bacharach, Esquivel, and The Residents. So, as you might guess, this music is decidedly esoteric. Simultaneously released as a vinyl LP and CD, Wave Grass is a cool trip into the world of true artistic expression. Rather than going for one sound or style, the folks in this band seem to simply let their imagination(s) take them anywhere. As a result, these tracks are inventive, sometimes peculiar, and truly creative. The vinyl LP features thirteen tracks while the CD includes two bonus tracks. The band is comprised of Robert Potter, Terry Orff, Dan Tellez, James Sidlo, and Ross Marlow. Cool slightly trippy music with a difference. Our favorite cuts include "Vivoras D'Oro," "She Guides Us Toward the Sun," "Unseen Girl," and "Driftwood."
House of Cards - Music From the Netflix Original Series, Season 4: Music by Jeff Beal (Double CD, Varese Sarabande, Soundtrack)
We absolutely loved the soundtrack for Season 3. So we're not too surprised to find that we're just as crazy about this one. Once again, the fine folks at Varese Sarabande offer the great music made for the popular television show House of Cards on CD for all to enjoy. If there's one word we would use to describe this music that word would be...impeccable. Mastermind composer Jeff Beal has once again outdone himself, creating instrumental music that is pure magic. His music for this show is so unique and well-executed that it's difficult to compare him to other artists. Beal has honed his art to a degree where there are no competitors. Not only is he one of the best composers out there, but the guy also has the ability to come up with arrangements that will totally blow your mind. And there are, of course, plenty of surprises along the way. Just when you think you know where things are headed, you may find yourself bewildered by the next track. This whopping double CD package features a huge amount of music...twenty-seven tracks on disc one and twenty-eight on disc two (well over one hundred forty minutes' of music total). If soundtracks are your thing...or if you're just a fan of perfectly executed modern instrumentals...this set is bound to entertain and hypnotize. Killer cuts include "Any Less Hurtful," "Cabin in the Woods," "New Organ," "Search Engine Plot," "Perfectly Timed Exit," and "A United Front." Highly recommended. Top pick.

Hyperbubble - Music To Color By (CD-R + Coloring Book, Pure Pop For Now People, Pop)
Once again the duo called Hyperbubble comes up with something that stands out from the rest of the crowd. To our knowledge, this is the very first time that an artist or band has released a combination CD and coloring book. Yup, you read that right. Music To Color By is a combo package containing a full size coloring book plus the band's latest album. Jess DeCuir and Jeff DeCuir always provide a good, solid, upbeat, fun experience. Far from being a throwaway item, the coloring book is extremely well done in terms of graphics and style...sixteen pages of images that seem to perfectly capture the ideas in the band's music. Jess and Jeff did all the drawings themselves (they were originally created for the San Antonio Museum of Art's 2016 Playful Pop Art and Make It Pop events). The music is in the same vein as previous releases. Unbelievably danceable analog synth pop with groovy rhythms and an overall friendly vibe. The one main difference this time is that the songs are instrumentals. Interestingly, this is the first time we've noticed similarities to the band Kraftwerk (?!). We always get a positive charge out of Hyperbubble. Ultra creative and clever stuff. Recommended. Top pick.

Imaginary Sons - Don't Impress Me (CD, Bossy Lil Thing, Rock/pop)
Loud, ballsy, groovy rock music played with passion and style. Seems odd, but in 2016 there just aren't enough loud powerful guitar bands on the planet. Oh sure, lots of groups have a guitarist...but the instrument usually gets lost in the mix or has almost no punch at all. We were already digging the cool rockin' tunes on Don't Impress Me...but when we pulled up the band's web site we were even more impressed. The band created a hilarious video called "Days of Future Originals Past-Part 1" that has all kinds of clever stuff in it. But the text streaming across the screen really got our attention, stating stuff like "Auto-tuned emotionless music grows in popularity and has taken over the Earth. It has spread throughout the galaxy and today the citizens of the universe are forced to listen to shitty music and obey their Android masters by way of bionic ear bud implants." Haw haw...there's a lot of truth in what these guys say (!). But even though these fellows have a keen sense of humor about what they're doing, the music is neither comedy fluff nor a joke. This album contains some totally rockin' stuff. These guitar-driven cuts remind us of some of the more entertaining underground rock bands from the 1990s. Love the cover art on this one. These guys are the real deal.
The Invitation - Original Motion Picture Soundtrack by Theodore Shapiro (CD, Lakeshore, Soundtrack)
This is a very interesting and unusual soundtrack for what appears to be a very interesting and unusual movie. The Invitation tells the story of a man who goes to a dinner party at the house he used to live and then begins to realize that his ex-wife and her new husband may be up to something sinister. We purposely didn't read any more about the plot because we did not want to spoil the surprises when we actually see this one. The peculiar music for this film was created by the ultra-prolific Theodore Shapiro. In the past Shapiro has done soundtracks for some very upbeat and commercial movies such as The Devil Wears Prada, Marley & Me, and Ghostbusters 2...so this seems to be something of a departure, heading off into more bizarre territory. Things start off on a completely different level, with the guitar pop track "Baby You're Gone." But then things become spooky and surreal, as the experimental tone of the remainder of the album sets in. Shapiro has really outdone himself this time. If you turn this up really loud you feel like you're entering another dimension. Truly strange stuff that will make you feel very uneasy. Recommended. Top pick.

Kreng - Camino: Original Motion Picture Soundtrack (CD, Lakeshore, Soundtrack)
This is the second soundtrack we've seen recently where the person creating the music is given top billing. This is a trend that we really appreciate because the people making the music for film, television, and video games have been the shadows for far too long. The basic idea of this movie sounds so interesting. It seems sad that, if critics are correct, this is one of those cases where things just aren't so entertaining. The story is about a photographer who takes pictures of violence in Colombia and then, as a result, finds herself being pursued by violent missionaries. According to what we read on the internet, the script was written in only two days. And that is, from what we're told, the problem with the film...a script that just isn't so good. But we're dealing with the music only here because we have not yet seen Camino. Taken on its own without any accompanying visuals, our opinion is that the music is a definite success. Kreng is the moniker used by Pepijn Caudron. This guy's music is much more artsy than what is normally produced by your average film/television composer. And his recordings for the movie Camino are captivating and ultimately very suspenseful. This is a far cry from conventional Top Ten movie fluff. You won't hear anything even remotely similar to John Williams here. Caudron is operating in an entirely different universe. Plenty of strange stuff, well over an hour's worth of music. Intriguing cuts include "Avery Taggert," "The Chase," "He Just Wants To Make Peace," and "The Bottom of the Spiral." Sometimes frightening, and at other times just plan strange.
La Cerca - La Cerca (CD, Xemu, Pop/rock)
There's something really appealing about this band. Really appealing...and really refreshing. So many bands and artists seem to be trying so hard in the twenty-first century to be different or to make an impression. And yet so many of them fail, while the guys in La Cerca manage to succeed seemingly with ease. You might say it's because they have great songs, but it's actually more than that. It has something to do with where these guys' heads are at. They somehow just seem to be approaching music from the exact and right perspective. Looking at the lengthy list of instruments utilized in these recordings, one might initially think this would be one of those overblown affairs where everything is overproduced. But that is definitely not the case here. The folks involved in these recordings used great restraint, and the layering and overdubs are so subtle that you don't even realize how much is going on in these tracks. Although there are more than four musicians listed in the liner notes, it appears that the four core band members are Andrew Gardner, Miguel Villarreal, Bill Overdick, and and Ernesto Gardner. Some of these tracks remind us of Alex Chilton's solo recordings, while others are slightly reminiscent of later recordings from The Feelies. Smart, inventive, and ultimately timeless music. Our favorite cuts include "Arizona," "Climate Control," "Sorry XO," "Dream Continues," and "Kissface." Recommended. Top pick.

The Left Outsides - The Shape of Things To Come (CD, Xemu, Soft pop/folk)
The Left Outsides is the London, England-based husband and wife duo of Mark Nicholas and Alison Cotton. Their music is very much unlike the stuff that most listeners in the United States are accustomed to hearing. The Shape of Things To Come presents thirteen tracks that combine elements from folk, pop, progressive rock, and more. Before forming The Left Outsides, Nicholas and Cotton were in the band The Eighteenth Day of May. Shape of Things has an overall moody sound, but the range of the material extends much farther than such a categorization might suggest. Instead of creating music that is easily pigeonholed, these two individuals seem more intent on creating atmospheres and/or moods with their music. Both artists take turns handling lead vocals, and both are wonderfully talented in that area. There's not a single bad apple here, all thirteen tracks have something substantial to offer. Cool reflective cuts include "The Third Light," "Through A Keyhole," "Always the Last To Know," and "The Shape of Things To Come."
If you can't
Eat your noodles,
Argue with them.
Love & Friendship - Original Motion Picture Soundtrack (CD, Sony Classical, Soundtrack)
This film goes back in time to tell a story. Way, way, way back in time...all the way back to the 1790s. Up to this point in time, this movie seems to be receiving universally positive reviews. We haven't seen it yet, we've only been exposed to this soundtrack. Unlike most modern day soundtracks, the music for Love & Friendship presents covers of well-known and lesser-known classical composers from the past. Under the direction of Mark Suozzo, the Irish Film Orchestra plays twenty-two tracks of exquisitely arranged and recorded compositions. This is a short album, clocking in at just over thirty-two minutes. Our guess is that these expertly-recorded tracks add just the right authenticity to the film itself.
Ray Mason - The Sky Requester (CD, Captivating Music, Pop)
What a welcome surprise. It's been a while since we've received a new release from independent recording artist Ray Mason. We've been fans of this guy's music for a very long time. In a world of constant change and throwaway artists, Mr. Mason has always stood out as a man who creates music for all the right reasons. The Sky Requester is yet another superb addition to Mason's lengthy catalog. More sparse and direct that previous albums, these tracks sound very much like a real man making real music (rather than something or someone that has been tweaked to digital perfection). But of course songs are what matter most. And that's where Ray really shines. This guy seems to be a never-ending well of great songs. In a perfect world Mr. Mason would already be hugely famous. But in actuality he's already a huge success, because he does things his own way on his own terms...and the results are always wonderfully genuine and real. Thirteen perfectly executed cuts here including "Heavenly Ladder," "Who's Gonna Play Like That," "General Malaise," and "Vividly." One of the great underground pop artists in America. Recommended. Top pick.

Sebastiano Meloni - 12 Improvisations For Piano (CD, Big Round, Classical/piano)
This is one of those releases where the title is an exact description. Pianist/composer Sebastiano Meloni is a true artist in every sense of the word. He isn't playing by anyone's rules but his own. Meloni lives in Cagliari, Italy where he teaches Italian, history, and geography. After receiving a degree in jazz music from the Conservatoire in Cagliari, he decided to devote his talents and skills to improvisational piano. This guy is good. If you've ever tried coming up with piano pieces on the spot, it isn't easy. You need to have total and complete focus on what you're doing, allowing the rest of the world to completely dissolve around you. 12 Improvisations For Piano would already be an impressive album, but it is even more so when you consider the fact that all of this was created spontaneously. Each piece seems to create it's own mood and feel. The music is sometimes sombre, sometimes happy, sometimes peculiar, and sometimes dreamy. Our favorite tracks include "Awakening," "Dark and Gloomy," "Mutations," and "Absence."
Lorrie Morgan - A Picture of Me: Greatest Hits and More (CD, Goldenlane, Pop/country)
Lorrie Morgan is a different sort of Nashville superstar...so it would only make sense that her latest Greatest Hits would be different from what you might expect. Instead of just releasing a collection of her hits, Ms. Morgan chose to do new recordings of some of her biggest hits. In addition, the album also includes some brand new studio recordings including four acoustic tracks (written by her late husband Keith Whitley) that are unique to this release. If you're curious as to why Ms. Morgan has become such a huge favorite with fans all over the world, give this album a spin and hear why. Sixteen captivating tracks from one of Nashville's truly finest classic country/pop artists.
Mr Big - Bitter Streets (CD, Angel Air, Pop)
The guys in Mr Big are back. But upon hearing the fresh pop sounds on Bitter Streets you'd never know they disbanded in the first place. This band originally made a big splash way back in 1977 with their hit single "Romeo." Like so many bands, however, follow up recordings failed to reach the success of that single and they eventually threw in the towel. The band members did eventually form a new band called Broken Home, but that only lasted for a while...before they decided to re-fuel Mr Big. Recorded in 2010, Bitter Streets finds the band returning to something quite similar to their original sound (there's even a re-recording of "Romeo" here). Streets sounds very much like a non-stop string of potential hits. And this release also includes two bonus tracks ("Close My Eyes" and "Dreamed"). Hopefully this album will reignite the flame that began so many years ago. These guys still have a fresh inviting sound--you'd never know they've been around for as long as they have. A good solid release.
Jeremy Nail - My Mountain (CD, Open Nine Music, Bluesy pop)
Nice smooth bluesy pop with soul and integrity. Originally from Albany, Texas, Jeremy Nail moved to Austin several years ago to pursue a career in music. He quickly hooked up with like-minded individuals and before long he found himself playing guitar for Dustin Welch, The Sideshow Tragedy, and Liars and Saints. In 2008 he released a well-received debut album (Letter) that seemed to set his solo career on firm footing. He also began playing guitar for underground icon Alejandro Escovedo who asked him to join him on his world tour. Everything seemed to be moving forward for Jeremy. But shortly afterward he was diagnosed with a rare soft tissue cancer that led the the amputation of one of his legs. A devastating blow to anyone to be sure. But during his recovery Nail once again made contact with Escovedo who urged him to write some new songs. My Mountain is the result, and it's a very strong personal and musical statement. Joining nail on the album are Chris Masterson, Eleanor Whitmore, Boby Daniel, Chris Searles, Dana Falconberry, Jazz Mills, and Stephen Barber. All of the songs except one (co-written with Escovedo) were composed by Jeremy and provide insight into the intense experiences he has been going through. Plenty of cool guitars on this one and lead vocals that are as smooth as silk. Our favorite tracks include "My Mountain," "Down to the Ocean," "The Great Mystery," and "Tell Me What Else You Got."
Not Blood Paint - Believing Is Believing (Independently released CD, Pop)
Art rock is an odd term. People usually use it to describe a band or artist when they can't figure out what else to call it. In the case of this band, the words are a true fit. Far from being just rock or pop, the guys in Not Blood Paint truly are forging into their own unique musical terrain. And by doing so, they will probably leave a great many people scratching their heads trying to figure out exactly what they're doing. The hilariously titled Believing Is Believing swerves in and out of all kinds of musical genres, yet the entire time these four gentlemen manage to retain their own sound and style. The press release that accompanied this album compared the band's music to Frank Zappa, Primus, Gang of Four, Devo, Genesis (Peter Gabriel era), Tool, Dirty Projectors, and Of Montreal. While we can hear traces of all of these artists here, these comparisons only give a slight indication of what's really going on. Some folks might call this album a difficult spin. Whatever it is, Believing Is Believing is purely interesting and entertaining. Ten groovy tracks that push the limits of where music's at in 2016. Some killer tracks here... Recommended.
Nudie - Everything's Different in the Night (Independently released CD, Pop)
We enjoyed the heck out of the last album from Canada's Nudie (Remember This) that was released in 2014. Once again in 2016 this talented fellow hits the target dead on with his latest release. Everything's Different in the Night presents smart, highly melodic Americana pop that is fresh, inspired, and thoroughly entertaining. Recorded in Peterborough, Ontario with co-producer James McKenty, the album is "a collection of songs about relationships, and stories from the road." We're always on a continual search for music that is created for the right reasons. With Nudie, you can be sure this guy is making music because it's in his heart and soul. Instead of jumping on bandwagons or following trends, this man just writes the things that he thinks and feels...and then has that magical ability to truly communicate with sound. The cover of this album reflects where this guy's coming from...it looks very much like an old vinyl LP from the late 1960s...complete with all the song titles listed on the front (just like they used to do way back when). Groovy tunes...vocals that are always right on target...and arrangements that are a perfect fit for each song. Yup, Nudie hits the target once again. Fans are gonna love this one. Killer tracks include "It Ain't Gonna Happen Today," "Why'd Ya Do It?", "I've Been Here Before," and "Everything's Different in the Night." Recommended. Top pick.

Oddity - Settle Down (Independently released CD, Pop)
We're hearing more and more bands lately whose music recalls the 1990s when underground guitar bands seemed to rule the universe. The guys in the Chicago-based band Oddity have a nice loud gripping sound that is a pleasant break from too much digital perfection. Unlike many twenty-first century albums, the songs on Settle Down sound very much like real musicians playing real instruments. If you're like us...and often find yourself asking yourself whatever happened to loud rock bands in the twenty-first century...you'll likely get a great big kick out of this album. Oddity is the trio comprised of Oscar Baker, Harvey Baker, and Tom Fry. The three originally released two EPs under the band name Fletcher before changing the name to Oddity. Cool driving rhythms and some totally spacey, wild guitar stuff...this is one helluva cool album. Our favorite cuts include "Settle Down," "Night Owl," "My Disposition," and "My Own Vision."
Leslie Odom & Soomee Yoon - Scene Rustique (CD, Ravello, Classical)
The oboe is an instrument that, for whatever reason, never seems to be afforded the spotlight that is given to other instruments. And that's unfortunate, because the oboe can be extremely expressive and beautiful. Scene Rustique features the exquisite talents of Leslie Odom playing the oboe accompanied by Soomee Yoon on piano. Together the two present their interpretations of music by five composers: Hedwige Chretian, Mary Chandler, Marina Dranishnikova, Gloria Wilson Swisher, and Madeleine Dring. So, as you might already have guessed, this is not a simple rechurning of the came old compositions by the same old masters of classical music. These tracks are sparse, moody, sometimes peculiar, but always effective. This is a short album clocking in at just under thirty minutes. But in that length of time Odom and Yoon provide music that is sure to sooth the soul and calm the nerves. Includes Chandler's "Three Dance Studies for Oboe and Piano" and Swisher's "Salutations."
Old Testament - Old Testament (CD, Xemu, Rock)
Old Testament is a side project band created by Jason Simon who is best known as a member of the band Dead Meadow. Simon wanted to have an outlet for music he was writing that didn't seem appropriate for Dead Meadow. The music is basically more laidback and loose, but with some basic similarities that will please Meadow fans. These tracks feature some wonderfully cool guitars that sound really great turned up loud. Hard to say exactly who this sounds like because these tracks seem to incorporate so many sounds and ideas from so many different genres and artists. In addition to Simon, the band is comprised of Oak Munson (bass, harmonica), Jessica Senteno (harmonium, farfisa), Ryan Rapsys (drums), and Nate Ryan (organ, guitar, bass). Fans of 1990s underground guitar bands will find a lot to appreciate here. These songs have definite structures and melodies, but there's also a lot of loose spontaneity happening which makes the music much more appealing. Nifty cuts include "Skin and Bones," "Key to the Kingdom," "Dallas," and "Time To Rest." Different than Dead Meadow, but just as cool in so many ways. Top pick.

This duck is a
Popular duck.
Reverist - Dreaming Onward (Independently released CD-R EP, Pop)
Nice melodic soaring indie pop from Orlando, Florida's Reverist. The group's music is driven by the songwriting skills and vocals of Omar Qazi who, in addition to playing music, is also a medical doctor (!). This EP presents five piano-driven modern pop compositions that feature intelligent lyrics and inventive arrangements. These songs have a nice positive sound that should appeal to a wide range of listeners, both young and old. Our only regret here...is that this disc only offers five tracks. We'd like to hear more. Cool uplifting cuts include Superhero," "Machinery," and "Dreaming Onward."
Tawnya Reynolds - Track (Independently released CD, Country/pop)
We despise the twenty-first century world of barfed out talent shows like American Idol and The Voice. The shows seem to attract all the ugly little smelly insects that live underneath rocks and stones, and they all simultaneously crawl out into the daylight to fart their horrible oversung renditions of shitty hit songs that we've all heard way, way, way too many times in the past. That said...we try not to be completely closed minded about individuals who have or have had connections to these kinds of shows. When we initially read that Tawnya Reynolds was a finalist on The Voice our first reaction was not so positive. But rather than dismiss the music, we put this one in for a spin and...SURPRISE. This young lady is actually very talented and cool (!!?!). This is not an album of covers. Tawnya either wrote or co-wrote all eight tracks on this album. And they're all completely entertaining. Not only are the songs well above average, but Reynolds has a great voice that could easily appeal to loads and loads of listeners. Never say never. And in this case, we're glad we didn't dismiss this artist simply because of connections. Tawnya Reynolds has the talent and voice to go all the way. Cool catchy ought-be hits include "Wander," "The B-Side," and "Southwest."
Sink Tapes - ST EP 16 (Independently released CD-R EP, Pop/rock)
Completely and totally groovy underground guitar pop/rock from four guys who call themselves Sink Tapes. In a world of overproduced technological junk, this band's music is like an intense breath of fresh air. By keeping things simple and being direct, these four fellows manage to come up with music that sounds very much like a real band playing real music. Imagine crossing The Feelies with Milk 'N' Cookies (both mega-favorites here in babysueland)...and you might begin to have some idea of what these guys' music sounds like. This band has instantly become one of our top favorites for 2016. Killer songs played with just the right intent. Can't wait to hear what these guys come up with for a full-length album. Highly recommended. TOP PICK.

Snips - La Rocca! (CD, Angel Air, Pop/rock)
This album was originally released way back in 1979 but we're only now hearing it thanks to the folks at Britain's Angel Air label (this is the first time the album has ever been issued on CD). Snips (whose real name is Steve Parsons) was originally in the band Sharks and also worked for a while with Ginger Baker. In 1979 he began his solo career with the release of La Rocca! Produced by Chris Spedding (who also plays guitar on the album), this disc is one entertaining spin. What's interesting here are the songs themselves. Although the vocals are markedly different than either, the songs on La Rocca! remind us very much of mid-career stuff from Sparks and Devo (!?). As is almost always the case with Angel's Air reissues, this disc includes all the tracks from the original album plus six additional bonus tracks. After spinning this a few times, we can't help but feel that it's a shame this album didn't produce at least one or two hits. The songs certainly have that sort of appeal. Plenty of upbeat catchy pop cuts here including "Nine O'Clock," "Skies of England," "Happy Sometimes," and "What Is Pop?"
Snowy Dunes - Snowy Dunes (CD, Xemu, Rock)
This one immediately caught our attention for three reasons. First, the band is from Sweden (love those Swedish bands). Second, the band plays stoner rock (we love that stoner rock stuff). And third, their music delves into psychedelic terrain (and you know we're always diggin' that). Snowy Dunes is a true underground rock band. These guys aren't doing anything that would catapult them into big arenas and super celebrity status. Instead, they play peculiar dark music that will only be appreciated by a very select audience. The songs on this self-titled album merge sounds from 1970s bands with stoner rockers from the 1990s...and the end result is one great big ball of strangely intense energy. Even though these tracks have a familiar sound in some ways, we can't really come up with any obvious comparisons. If you love loud driving rhythms...huge overdriven guitars...and cool gravelly vocals...you may just fall in love with this one. The world needs more long hair and cool, trippy, ultra loud guitars. And thankfully the guys in Snowy Dunes have both. This groovy nine track album might just reignite your faith in the world of loud rock. Recommended. Top pick.

Starless - Starless (CD, Marina, Pop)
Intricate. Meticulous. Precise. And dreamy. Starless is the band/project created by Paul McGeechan who is, up to this point in time, best known as the keyboard player in the band Love & Money. Although this is McGeechan's project, he works with and includes a wide array of other folks here. Some amazing artists contributed to this project...Paul Buchanan (The Blue Nile), Karen Matheson (Capercaillie), Julie Fowlis, Chris Tomson (The Bathers), Marie Claire Lee, Andrew White, and Gwen Stewart. The tracks on this album are highly stylized and feature exceedingly articulate arrangements. McGeechan proves himself to be a master of the studio here, creating recordings that have a great big sound while never sounding overproduced. Housed in an impeccably designed tri-fold digipak sleeve, this self-titled album is bound to be immediately embraced by critics and fans. Cool reflective tracks include "Fuadach," "Starless," "Solitude," and "Yellow Midnight."
Stockton & Post - Bank Robber EP (Independently released CD-R EP, Pop)
It's a rare thing when we review an EP. Even rarer when the EP has only three songs. But this is one of those rare cases where we felt absolutely compelled to share this one with you. This is an incredibly great little EP featuring some totally fantastic classic pop that's right up there with some of our favorite classic artists from the past and present. Stockton & Post is the duo of Justina Schroth and Jake Schroth. They recorded three tunes: "Bank Robber," "Beautiful," and "Chicken Bones"...and they all great. We sure hope these two keep going and record a full-length soon because we have a feeling it's gonna be a major knockout. Highly recommended. TOP PICK.

Sundown Delay - Rubik's Cube is Fighting Back (Independently released CD & Vinyl mini LP, Pop)
This Swedish band hits the target on so many different levels. We love the band name. The cover art is fantastic (a man with the ugly head of a hog sitting at a table putting together a goddamn jigsaw puzzle). The music kicks ass. And the band has a wonderful sense of humor. These guys' press release caused us to burst out laughing. To quote a couple of lines: "Alingsas is a shithole of a town. Most people with talent and ambition take the first chance they get to escape Alingsas." (Alingsas is the town where the band is based.) Haw haw...truly funny stuff! This release is being offered in a limited edition (only 200 copies) mini vinyl LP, but we received an advance CD. The curiously-titled Rubik's Cube is Fighting Back offers six nifty gripping tracks, all driven by nice solid rhythms and chunky fuzzed out guitars. The guys in the band are apparently fans of classic bands from the past like The Zombies and The Kinks, and we can hear traces of both in their music. Cool rockin' cuts include "Vote for U.P.P.," "December," and "Almost a Lovesong." We'd be willing to bet that these guys' music will catch on a big way with smart fans of underground pop/rock.
10 Cloverfield Lane - Music From the Motion Picture: Music by Bear McCreary (CD, Sparks and Shadows, Soundtrack)
First off, if you haven't seen this film...you should see it. This is a different sort of horror/science fiction/suspense experience and it's extremely gripping and intense. Up to this point we had always been ambivalent about John Goodman...but the guy won us over with his performance here. And whereas humor usually does not work in films like this, here the comedy element absolutely fits. So many good things about this film. To repeat...YOU SHOULD SEE IT. The music for this movie was composed by one of the most prolific men in the world of music for film and television...Bear McCreary. For those who haven't noticed, this guy's output in the twenty-first century is amazing. His name has become something of a trademark actually. If you see Bear's name, then you know the music is top notch. That is, once again, the case with the music for 10 Cloverfield Lane. This sixty-three minute plus album presents some beautifully executed tracks that add that perfect zing to the movie when you're watching it. Hearing it without the film, the music takes on a different sort of meaning...sometimes sounding more like a classical album than a soundtrack. Some beautiful tracks, some spooky, some puzzling...and it all fits together perfectly. A great movie, a great soundtrack. We can't say enough good things about this one. Recommended. Top pick.

Telamore - Telamore 3 (CD, Olex Music, Underground pop), Straight Shots (CD, Olex Music, Underground pop)
Telamore is the one man recording project created by Tom Hauck. (A few guest artists lend their help but this is mostly a one man show.) If you liked the sound of underground recording artists before digital recording made everything sound too sterile and generic, you might want consider checking out this guy's stuff. Hauck writes and records underground pop that's a far cry from what people are listening to in 2016. This isn't retro or vintage music, it's just...different. For the most part, this music just sounds like someone having a helluva time in their home recording studio. Although the sound here reminds us of different bands we've heard, it's kinda difficult coming up with any obvious comparisons. We always appreciate it when folks have the right motivation. And on these albums, Mr. Hauck most certain does. Our favorite cuts include "Leap of Faith," "Better Day," "We Got What It Takes," and "Sophisticated Lady."
The Travel Guide - Trading A Dream (CD, Air House, Progressive pop)
We always pay particular attention to releases on the Air House label because every band/artist always seems to hit the target. They've got another bull's eye on their hands here. Trading A Dream presents eleven intelligent guitar-based pop/rock songs with a different overall sound and style. The band The Travel Guide has been around since 2010 and is comprised of Thayne Coleman, William Erickson, Kristyn Chapman, and Caleb Drummond. We love cool guitars...and this album is chock full of 'em (a good reference point is "Hockey Night" which contains some truly intriguing and inventive riffs). It's kinda difficult coming up with obvious comparisons and influences here because the songs seem to go all over the map. There's a lot to grasp onto as the band presents eleven tracks that clock in at over 58 minutes. Although the music is much louder and more aggressive, in some ways this band's music reminds us of Nashville's Ben Rector. Cool reflective progressive cuts include "January Bones," "Hockey Night," "Everyone's An Expert," and "Like A Place You Used To Go."
Versus Shade Collapse - I'm Going To Die (Independently released CD, Pop)
Based on the names here we had an idea this was going to be something different...and it is. What does a California high school teacher do when she finds herself divorced and ultimately motivated to make music? In the case of Sandra C. Valencia (the lady who is Versus Shade Collapse), you take the situation into your own hands and simply make it work. This is a very different sort of album that is coming from a very different sort of place. The compositions on the curiously-titled I'm Going To Die are strangely compelling and unusual. Hearing these tracks, the only other artist that comes to mind is Nico...and that's most likely because of the accent and the overall artsy sound. Strange that these would be demonstration recordings, because to our ears these totally sound like finished products. Twelve exceedingly groovy tracks here including "Straight Lines," "Ridiculous Me," "Upsala," "Retarded," and "Want To Sleep." Highly recommended underground stuff that resonates. TOP PICK.

Scott Warren - Good Love (Independently released CD-R, Pop)
If you love the sound of pure guitar pop, there's a very good chance you will totally dig Scott Warren's music. This guy's got a sound and style that will sound instantly familiar to you if you love artists like Fountains of Wayne, The Kinks, Marshall Crenshaw, and The Young Fresh Fellows. But don't start thinking this is a retro kinda thing...because it isn't. It's good solid twenty-first century music that just happens to be catchy as hell. Good Love is a nice big ball of positive pop that will leave you in a great frame of mind. Warren's not only got the songs, he's also got the connections. Backing him up on this album are Brian Young on drums, Joe "Bass" Skyward on bass, Brian Lapin on keyboards, and Dan Wistrom on guitar and pedal steel. Ten cool originals here plus a Lindsey Buckingham cover ("Trouble"). Hard to believe some label hasn't snapped this guy up yet, but that may not be the direction he wants to go in. Scott's already a success out there in the world because he's making killer music that will stand the test of time. Nice solid cuts include "Good Love," "Cold Feet," "I Love You, I Love You," "Life," and "You're Dreaming." Recommended. Top pick.

Benjamin Dean Wilson - Small Talk (CD, Tapete, Pop)
Benjamin Dean Wilson is a different sort of musical character. This guy's overall sound is very different from what we're normally hearing in 2016. To try and sum things up simply and succinctly...the songs on Small Talk sound something like a cross between Leonard Cohen and Martin Mull. This guy's sound truly is different. His web site is even different. But instead of looking or sounding ultra strange, in most ways Wilson comes across seeming exceedingly normal. But when you consider how un-normal his lyrics are, you begin to realize that Benjamin truly is treading in his own musical area. And that's something that is rare indeed. We began to get curious when we noticed that this album is over forty-one minutes long...but there are only six songs. This is because there are two tracks over seven minutes long, and the final track is over fourteen minutes in length. Benjamin is, first and foremost, a storyteller. He uses words in ways that standard musicians would never even dream of. And then he delivers them with such a regular guy kinda voice that you hardly even realize how strange the words are. There's a lot to absorb here. Wilson is one exceedingly intelligent fellow. Strangely compelling cuts include "Sadie and the Fat Man," "So Cool," "My Wife," and "Rick, I Tick Tock..." Recommended. Top pick.

Wrenn - Apathy and Good Books (Independently released CD EP, Pop)
Nice smooth melodic mid-tempo soft pop. Up-and-coming musical artist Wrenn isn't like anything we've heard thus far from the city of Athens, Georgia. We're accustomed to hearing cool underground pop and rock bands with a different twist on making music. But, to our knowledge, this is the first time we've heard a totally commercial artist pop up out of nowhere with the potential to hit it big all over the world. For quick reference, go to Wrenn's web site (above) and check out one of her videos. This young lady has the presence, personality, and voice to go all the way. Four nice slick tracks here and they all sound like hits to our ears. Favorite tracks: "Summer Girls" and "Lie To Me."

Young Mister - Young Mister (CD, Refresh, Pop)
Young Mister is the recording project created by Charleston, South Carolina's Steven Fiore. This self-titled debut album resounds with songs that sound like familiar hits. Unlike many up-and-coming artists who jump into the ocean creating strange and difficult music, Fiore seems more comfortable writing and recording songs that just about anyone can enjoy and appreciate. Produced by Wolfgang Zimmerman, this album has a nice slick thick sound without ever seeming calculated or computerized. It took a couple of spins before we realized it, but some of these songs remind us very much of Ben Rector. This is a short album that clocks in at just over twenty-nine minutes. But in that length of time Mr. Fiore manages to deliver eight tracks that instantly stick in the mind like glue. Smart reflective cuts include "The Best Part," "Would It Kill You," "Carolina," and "Pasadena."
Burzelle mundor.
Burzelle pribb.
Pribb nyuleet,
Nyuleet quib.
A
Ryan Adams - Heartbraker (deluxe edition)
Additional Items Composed - Reversal of radishes
Additional Items Reversed - Back to the additional items
Adele - My frisky rat puppy done ate my head off
Alice Copper - Lob it to Seth
Allman Brothers - Crackdown concert 1986
Shirlette Ammons - Language barrier
Anohni - Hopelessness
Anthrax - For all kings
Antlers for Booboo - Oh no not that tired old runt again
Apples Got Smushy - Train smush
B
Bad Bump - Banana tread
Badfigure - Crooked down
Bambi Dambi - Lambi
Ballerina Pumps - Blackass
Barge - Limpy
Beadulls - Desmocker
Beatles - Medium rare
Bee Numb - Numb bee
Beyonce - Sorry
Beyond the Beyonder - Blander and blander
Black Tabitha - Pastor of senility
Butler Pudding - Lippity gris gris
C
Car Mump - Dazed and refused
Cast of Cast - Lastly
Cat Grave - Mickey's laboratory
Cesula - Maid in martians
Chance The Rapper - Coloring book
Chicago - Love songs
Chump - Malaria
Chunks of Paisley Pumps - Lordy the snore is a plaza burn
Eric Clapton - I still do
Phil Collins - No jacket required
Come To Lulu's Nurse - Romp and the bumpy tum tum
Conscious Or Not - Grumpy lazy
Crosby, Stills & Nash - Survival Sunday
Crunchy Links - Switches and prawns
D
Dae Dae - Mae Mae
Daisy Days - Freezing
Deftones - Gore
Dion - New York is my home
Dirty Pennies - Flocks and pimps
Doves That Die Today - Lassie
Ducks for Ducks - Nine hundred ponies
E
Eat The Bounty Feathers - Naptime
Elephant Muff - Beneath the blurry knob
Elves and Bumpy Thumpers - Original motion picture soundtrack
Empty - Flow
F
Far Out Far In - Farin
Faxes Forever - Limp little pixies
Five Times Fifty-Five - Live
Four Times Four Is Four - Five times
Foxes - All I need
Fume - Lumps
Funky Laminate - Parking
Fur For Francis - Pouches
G
Gas Pumps - Last primper
Gauge Rage - Now cow
Germany's Burp - Lamp drill
Get Your Begging Done - Tower bitch
Vince Gill - Down to my last bad habit
Goo Goo Dolls - Boxes
Graham Slackers - Naturally grabby
Ariana Grande - Into you
Josh Groban - Stages live
David Guetta - This one's for you
Guns N Roses - Acoustic session: Radio broadcast 1987
H
Hell for Humans - Happiness is a dumb puppy
Help the Hopeless - Bloody hearts get you nowhere
Ian Hunted - Punts and nuttters
I
Ian - Jackknife
Icky - Picky, picky, picky
If It Dies Don't Touch It - I offered more than they wanted and they took it
Inky Doll - Dampness and dryness
It Stays Warm - Square butter
J
Michael Jackson - Off the wall
Jerry's Apple - Towers
Jerry's Crud - Narry a buster
Jersey is Swervy - Translustre
Jethro Toil - Sick as a tick
Elton John - Wonderful crazy night
Jones Is A Donkey - Drammamine
Judas Priest - Battle cry
Junk Is Just Junk - Lady trunk
K
Kalesh - Kaos
Kandy and the Ks - Lassie's drool
Krazy Cow - Lots of tips
Krunchy Krunch - Captain's caps and tons
Kudzu's Lamp - Drastic
L
Ladies For Pretzels - Louder than the other thing that we had discussed earlier
Lamb Peppers - Smuppy
Cindi Lauper - Detour
Laxative Preamble - Naps and snappers
Let There Be Let - Now there be meow
Lisa Said - First time, long time
Loretta Lynn - Full circle
Lumineers - Cleopatra
Lumps - Lousy mouses
M
Manners and Nanners - Tablets for pokey
Masta Ace - The falling season
Matchbox - Going down there
Math for Math's Sake - Plazas
Maze Lops - Trazzler
Mazer's Big Torch Bucket - Lipsy
Millie's Pork Bucket - Boxes won't go away
Monkey Chuck - Arlene
Monkey Davis - Nervous
Monkey Pauline - Damnable
Moo Moo the Bow Wow - Trouser's ain't fresh no more
Murphy and Nop - Dammy and slop
Murphy's Paw - Plaid and dumb
N
Nasal and Tonsil - Lasers and urchers
Ned and the Headrumpers - Trowels
Newsboys - God's not dead
No More Blouses - Farmy
More More Cactus - Deal or no no
Now Cows - Blouses and thermometers
Numb's Fumbler - Town and mouth
O
Oh No That Old Shithead Is Here Again - Rotten old schmucks with no manners
Oooh - Uuuuuh
Opposite of Opposite - Lopposite
Orange Floyd - Sharp glide of the goon
Osmosis - USB #7
Other Muzzles - Howdy Pops
Oz and the Schnoz - Pow wows and monkeys
P
Pants and Pantless - Rainy press
Part Blub - Fran is ugly
Pet Shop Boys - Super
Mike Posner - At night, alone
The Puddles - Nappy load
Puny - Runny infection
Q
Quacks - Trippy truck
Query - Stop the questions
Quest for Dope - Smoking snuff
Quicker Than Daffy - Cords that don't work
R
Radiohead - Daydreaming
Debbie Rafter - Lemme after
Red Hot Chili Peppers - Dark necessities
Reel to Raoul - Mouthpiece
Reform Club - Never yesterday
Rely On Relish - Candy dash
Mick Rhodes & The Hard Eight - Paradise city
Rihanna - Anti
Rolling Bones - Get your mama's kraut
Runny - Tippy's revenge
Rush - Beneath, between and behind
S
Larry Samual - Barney doesn't have hugs for me
Santana - Santana IV
Shotgun Louise - Rampy dim
Shotgun Tina - Lousy lamps
Shotgun Zappa - Mouses and mouses
Smuppy - The tatters that ground pepper
Sparse - Kim's Ono spy mouse
Rick Springfield - Rocket science
Bruce Springsteen - Roxy night
Mavis Staples - Livin' on a high note
Steely Dan - Doing it in California
Styx - Suite madame blue: Radio broadcast 1977
Sultans of Swing - Subcontinental drift
Swap and Change - Loudness weird
Swenter - Flowers
T
Talking Sheds - Lambs forking up tonsils
Tea For Lunch - Massachusetts isn't a country
Teepee Tupperware - Laura's butter pand
Telltale - Taller toll
Thuds - Ready for emperors
Thunder - All you can eat
Justin Timberlake - Can't stop the feeling
Trunk Idiots - Laugh when it's all over
Tummy Bus - Lambs and prawns
Tunker - Lassie's paw
U
Ugly Banana - How do the hussy wink
Ugly Orange - Do the mouse
Ultraplucks - Eyebrow mania
Umbrella Vision - Church of tassle
Uncle Duck - Mushed
Uncle Pregnant - Does and rodents
Keith Urban - Ripchord
V
Various Artists - A collection of dull dribble that no one will ever hear
Various Artists - We stopped makin' em because they stopped buyin' em
Various Artists - No one buys these kinds of compilations anymore so that's why we keep producing 'em
Various Artists - Tribute to someone whose name we can't remember

W
Wally Is Near - Stamp that thing goodbye
Wanda and the Wandas - Limp
Well I Guess This Is Just Another One - Lumps
Whether Or Not - Lousy weather
Lucinda Williams - Ghosts of Highway 20
X
X-ray Pecs - Lookie away
Xzistance - Lift down
Y
Yanni - The dream concert
Yell All The Time For Whatever You Pay For It - Taxi service
Yellow Floyd - Park wide until noon
Yesterday's Potties - Damp portions
Yes We Will Be Bananas - Trap doors
Z
Zappa and the Zappettes - Trown
Frank Zappa - How flowers got in the potty train