About E-mails * babysue Store * Donate * Contact Info * babysue * LMNOP * dONW7 * Poetry * T-Shirts * Review Policies
August 2011 Comics, Poems, Fables, and Reviews by


aka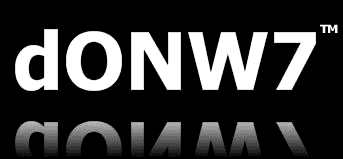 *Top Picks =

Note: There are LOTS more Top Picks than normal this month because we've been plowing through TWO MONTHS' worth of submissions (we took a month long break in July 2011).
Once upon a time there was a beautiful and very talented young singer/songwriter in Nashville, Tennessee named Spring McCuntry. Though she was only nineteen years old, Spring was already selling her songs to millions of listeners and all of her concerts were sell outs. Spring's fresh urgent music had that super polished country/pop sound that appealed to a wide range of listeners. Yes, Spring McCuntry had everything and her life was nothing but a non-stop string of incredible events. Her fans loved her for what she was...a simple country girl with simple values and ideas.

One evening in September Spring attended a high profile party where there were hundreds of Hollywood celebrities. She met one of her favorite actors there who told her about his efforts to bring about change in the world...to combat world hunger...and to provide medicine to people in underdeveloped third world countries.

The next morning Spring decided that she would emulate her actor friend and use her fame and fortune to enact change and make the world a better place.

Spring's next single was entitled "Feed The Children"...and it focused on the starving children in Africa. The video for the song showed hundreds of children struggling in horrible living conditions. To everyone's shock and surprise, the single didn't do very well. It still made the charts...but it wasn't a very big hit and Spring's manager was not happy at all.

The next week Spring was playing a huge concert in New York City. Even though her latest single almost flopped the show sold out in minutes. For the first few songs Spring seemed to be back in the saddle...singing the songs her fans knew and loved...and she had everyone in the palm of her hand. But suddenly right in the middle of the show she decided that it was a good time to add her own personal politics into the mix. Spring stopped singing and began telling the crowd about all the hungry suffering children in Africa and what could be done to improve the situation. All of a sudden a big fat bearded redneck in overalls threw his fist in the air and yelled.

"Shut up about the starving goddamn retards and SING!" the man screamed at the top of his lungs as his oversized balls flopped out of the fly in his overalls.

As soon as the words left his lips the entire audience joined the man in defiance...chanting the words "Shut up! Sing! Shut up! Sing!" over and over and over and OVER.

Spring looked at the crowd that had suddenly turned against her. She was confused and bewildered so she started to cry. Tears were running down her cheeks like lamb chowder in a monkey bingo fussy. But instead of feeling pity for her, the crowd just got angrier.

"Stop crying! SING! Stop crying! SING!" they chanted louder and louder and LOUDER.

Spring couldn't take it anymore. She ran off the stage and made her way toward the limousine that was waiting for her behind the venue. But before she could get to the safety of the luxury vehicle the crowd spotted her and cornered her in the back of the parking lot. They grabbed sledgehammers and large metal pipes and began hitting her...lightly at first...but then harder and HARDER. Eventually the mass of people became one solid weapon all simultaneously hammering down hard upon the poor frail country pop celebrity.

"Screw you Spring! Screw you Spring!" they chanted as they landed their final blows.

Before long Spring was nothing but a messy pile of battered muscle and flesh laying motionless in a sad warm puddle of infected blood. Before leaving, everyone in the crowd urinated on her through their trustworthy penises and vaginas. Then they all giggled happily and scampered away down the alley. And that was the end of Spring McCuntry.

Spring died a horrible death. She died a horrible and painful death. She died a horrible and painful and totally pointless death.

Well, not completely pointless...

For therein lies the moral of the fable.

* * * * * * * * * * * * * * * * * * * *

Words are
Worth a thousand
Pictures.
Boy + Kite - Go Fly (Independently released CD, Pop)
The debut full-length release from Austin, Texas-based quartet Boy + Kite. We hear so many pop bands that many of them often become somewhat of a blur...mainly due to a lack of real credible songs. And that is exactly what made Go Fly jump out from the stack and grab our nuts. These folks write truly cool and memorable songs...and then present them using the perfect match of ingredients appropriate for each song. The band is comprised of Beth Puorro (vocals, guitar), Darvin Jones (vocals, guitar, piano), Chris Mietus (drums, percussion), and Giuseppe Ponti (bass, fuzz). These folks have an instantly intoxicating sound that reminds us very much of some of the best underground pop bands in the United States in the 1990s. The songs are direct, ultra catchy, and drenched in cool fuzzy guitars. And the vocals are exceptional. Not a lot more needs to be said here...except that we've gone totally apeshit over this damn album. Killer cuts include "Neighbors," "Ohio," "Think In Stereo," "Dear Lovely," and "Satellite." Killer stuff... TOP PICK.

Br'er - Of Shemales And Kissaboos (Independently released CD, Pop)
There's real underground music and there's phony underground music. The recordings of Br'er most definitely fit into the former category. This album was originally released in Europe on the Beat Is Murder label and is now being offered as a limited edition CD in the United States by the fine folks at Edible Onion. This band is driven by the songwriting skills of Benjamin Schurr who apparently recorded this album as a form of therapy to recover from "seven years of prescription medication, sporadic homelessness, and abusive relationships." The album was recorded in several different locations in and around Philadelphia from 2006 to 2007. The strangely-titled Of Shemales And Kissaboos is a peculiar spin. The songs are sometimes almost normal...but often twisted and draped in strange sounds...probably the result of the therapy mentioned earlier. Hard to compare this to any one artist or band in particular. Bizarre underground pop compositions include "I'm A Kid Again," "Rory Snake Handler," "Lapin," and "Emily The Bear." Weird stuff, to be certain...
You should be
Bright enough to
Reject.
Cars 2 - Original Soundtrack: Original Score by Michael Giacchino (CD, Disney, Soundtrack/motion picture score)
Okay...so we know lots of you ultra cool folks out there aren't going to go for this one in the least...so we're not covering this for the cool hipsters. Rather and instead, we realize that there's a large audience out there who go for this kinda thing...so here we go. This, the soundtrack to the second Cars film, is presented in two sections. The first five tracks are regular pop songs by Weezer, Brad Paisley and Robbie Williams, Benabar, and Perfume. Kinda light silly stuff...which is exactly appropriate for an animated film about animated vehicles. The real meat here are the remaining twenty-one tracks that make up the score which was composed by Michael Giacchino. This music is slick, smart, executed to perfection...and it provides the perfect background music for a bunch of talking cars running all over the big screen. Haven't seen the film yet...but after hearing this our guess is that it'll be even better than the first...
Brent Cash - How Strange It Seems (CD, Marina, Pop)
Don't believe that we've ever heard anything on Germany's Marina label that we didn't like (!). Though his music is being released by an overseas label, Brent Cash resides in Athens, Georgia. But if you're expecting underground artsy stuff or lo-fi pop (which is more often than not the norm for Athens)...think again. Brent writes and records highly orchestrated classic pop music that instantly reminds us of Pearlfishers (also on the Marina label). Instead of sounding like the latest pop music featured on current hip cable television programs, How Strange It Seems has a lot more in common with groups from the past like Harpers Bizarre. These slick stylized recordings feature smooth resilient melodies...and arrangements to die for. There are plenty of 1960s influences threaded throughout these tracks and yet...the music doesn't come across sounding retrospective. Wonderfully inviting free-flowing pop cuts include "I Wish I Were A Song," "Just Like Today," "The Heart Will Always Work Alone," and "I Just Can't Look Away." Truly spectacular music with flair. Top pick.

Cheer-Accident - No Ifs, Ands or Dogs (CD, Cuneiform, Progressive pop)
The seventeenth (?!!) album from Chicago's Cheer-Accident. Even though most folks are probably not familiar with this band, these guys have been making credible music for many years now with no signs of letting up. No Ifs, Ands or Dogs is another fine addition to the band's catalog...and it features modern pop tunes that are even more challenging than usual. The folks in this band combine basic elements from pop music with instrumental passages reminiscent of progressive rock bands from the 1970s. The result...is an odd concoction that is sometimes catchy and danceable...while at other times heady and complex. If you're looking for an easy instant fix you won't find it here. Instead of using canned formulas and familiar sounding choruses, these individuals seem intent on challenging themselves and their listeners. Imagine combining artists like Todd Rundgren, The Beatles, Frank Zappa, and 10CC with bands like Soft Machine and Gentle Giant...and you might begin to have some idea of where this band is coming from. Fifteen provocative cuts here including "Drag You Down," "Barely Breathing," "Salad Dies," and "Provincial Din."
The Cherry People - Whoopin' & Whoppin' (CD, Angel Air, Pop)
The folks at Great Britain's Angel Air label continue releasing some interesting and sometimes obscure music that would very likely otherwise never see the light of day. This compilation collects material recorded by The Cherry People...a hard rocking band that existed from 1969 to 1976. These guys were probably best known as the band that was formed by former members of The English Setters who had a bubblegum hit entitled "Solitary Man" in the 1960s. Even though the guys in The Cherry People toured with some big names at the time (Ted Nugent, Edgar Winter), they never achieved success on a large scale. Now those who remember the band...as well as those who relish in cool obscure gems...will delight in hearing these heavy pop tunes. At times the band's music reminds us slightly of The Nazz...except the songs are much more simple and direct. Thirteen cuts here including "Whoopin' & Whoppin'," "Do You Need Me?", "Tuesday Morning," and "It's You."
Eli Cook - Ace, Jack & King (Independently released CD, Pop/rock)
Sultry bluesy masculine rock with plenty of loose coolness. Eli Cook was heavily influenced by artists like Muddy Waters, John Lee Hooker, Howlin' Wolf, Lightnin' Hopkins, and Mississippi John Hurt...and it shows. Listening to Ace, Jack & King is kinda like taking a trip back in time to the 1970s when this style of music was really expanding to a much larger audience. Cook and his associates spent three years recording these tracks so they obviously wanted to get it right. Now that the album is released Eli and his band are traveling around to support it. Our guess is that this guy shines brightest in concert. He's got a super slick slide guitar sound and a husky masculine voice that is sexy and heartfelt. Loose bluesy rockers include "Death Rattle," "Suicide King," and "Black Eyed Dog." Cool stuff...
The Cynics - Spinning Wheel Motel (CD, Get Hip, Pop)
Some things change, come and go, evolve, and or disappear over time...but The Cynics seem to keep on spinning in their neverending desire to play cool and catchy classic smart guitar-driven pop. This Pittsburgh, Pennsylvania based band may never achieve major stardom...but our guess is that this isn't the main motivator anyway. The band is comprised of Michael Kastelic (vocals, harmonica), Gregg Kostelich (guitars, tambourine, backing vocals), Angel Kaplan (bass, backing vocals), and Pablo Gonzalez (drums, backing vocals). Spinning Wheel Motel features ten oughta-be hits including "I Need More," "Gehenna," "Rock Club," and "Junk." Pure upbeat feelgood music that puts you in a totally groovy frame of mind. Here's hoping the band keeps going for many more years to come...
Efren - Rise On Up And Melt (CD, Slo Pro, Pop)
A different sort of band in some subtle ways. It took several spins but we finally decided that the guys in Athens, Georgia's Efren sound something like an underground version of Eels with tinges of country music and hints of dream pop threaded into the mix. What we dig most about this band are the vocals...they're extremely understated while simultaneously being as expressive as hell. If we had heard this on a day when we didn't have time to absorb things properly we might've tossed this aside and missed out on the meat. Fortunately we stayed with Rise On Up And Melt long enough to let the songs simmer and ultimately stick permanently. As such, we've found ourselves playing this cool little album totally into the goddamn ground. Ten killer tracks including "Moonshine," "Rise On Up and Melt," "Salt To Be Free," and "Sunday Light." TOP PICK.

Electric Bird Noise - The Silber Sessions (CD-R, Silber, Progressive rock)
It's always refreshing to hear music on the Silber label. In a world where there are too many generic predictable artists, this label continues providing solid, substantial, unique music that will stand the test of time. The Silber Sessions is the fifth full-length release from Electric Bird Noise...a recording project driven by the songwriting skills of Brian Lea McKenzie. This album presents various rare and unreleased recordings by the band culled from the past decade. But instead of coming across like a bunch of random pieces with varying sound quality, the album is surprisingly cohesive. It's hard to compare and contrast this album because McKenzie's music doesn't really sound like any other specific artists. Thirteen ultra-creative cuts here...and they all have something credible to offer. Our favorite elusive artsy cuts include "Trouble at the Hayworth House," "Christmas With Reilly," "February 23rd," and "Fall of the World Trade Center." We could spin this one for months and never tire of these songs. TOP PICK.

Elusive Parallelograms - Modern Splendor (Independently released CD, Pop/rock)
It doesn't happen very often...but every once in a while out there in the universe a band comes along that is doing everything right. And we're pleased to report that Elusive Parallelograms is one such band. We were sufficiently impressed by the band's last album (And Everything Changes) that we covered in January 2009. Apparently since the release of that album the guys in the band decided to make some changes and alter their direction slightly...taking a more direct and accessible approach with their music. In most cases when bands choose such a path the results are disastrous. But in this case...we're pleased to report that Modern Splendor is even better than the last album. Although less psychedelic, the tracks on this album are more melodic and direct...providing a perfect jolt of smart modern pop with punch. We can say without reservation that this will end up being one of the best albums of 2011. Kickass cuts include "Each Key," "Modern Splendor," "Odds and Evens," and "Oscillator." These guys don't seem to be aligning themselves with any other specific bands, hipster cliques, or stupid social networking sites...instead using their own keen smarts to create their own unique identity and sound. This is one HELLUVA great album. TOP PICK.

The Express - The Express (Independently released CD, Pop)
This band is the duo comprised of Liam Corcoran (known as a member of the band Two Hours Traffic) and Kinley Downing (known as a member of the band Hey Rosetta!). The two had been discussing recording an album together for a few years. Eventually the two got together with Dale Murray (Guthrie, Cuff the Duke) and the debut from The Express was born. If there's one word that probably sums up the sound of this album best it would be...organic. These tunes are driven by a gently strummed acoustic guitar and feature wonderfully understated violin and harmony vocals. Corcoran and Downing seem to be a perfect match for one another. These cool subtle songs are smart...featuring genuinely heartfelt vocals and arrangements so simple that the listener is (fortunately) forced to pay attention to the words and vocal melodies. Eleven cool subtle tracks here and they're all keepers. Our favorites include "Nobody Knows," "Sharpshooter," "Holy Daughter," and "Star Into Each Other Again."
Extra Happy Ghost!!! - Modern Horses (CD, Saved By Vinyl, Underground pop)
This is the second release we've heard from Extra Happy Ghost!!! The more we hear this band the more impressed we are. Remember when there were so many underground pop bands in the 1990s who were allowing psychedelics to creep into their music...? Sadly folks dabbing in this genre seem to have dried up and disappeared...either that or they're not sending us their music lately (??!!). In any event, the folks in this band are treading in that wonderfully inviting territory...playing simple underground pop...and letting all kinds of unpredictable sounds mutate the music. This album will not appeal to everyone. Folks who want their music ultra-polished and clean will find this too obtuse and dirty. But for folks into obscure underground psychedelic pop...there are some really wonderful gems to be found here. Our favorite cuts include "Mercy, Mercy," "Brain Damage," and "Modern Horses" (a bizarre song that deals with the real life story of nine horses who jumped off a bridge in Calgary in 2005). An obscure delight...
He who dies
Wins.

Things are not going
To get any
Better.

Really.
They're not.
Sarah Fimm - Near Infinite Possibility (Independently released CD, Pop)
Sarah Fimm is one of the most talented artists out there...and so much more deserving of support than those who have had much greater success than she has had thus far. Near Infinite Possibility picks up where the last album left off...but this time around there are even more potential hits than normal. Fimm apparently chooses to let her music speak for itself. This disc arrived by itself in a plain brown envelope...with no accompanying press release or photograph trying to sell anyone on the music. It's the right approach to be certain...because music this pure and real doesn't need any sales pitches. There are few folks treading around in the underground with so much style and such a strong sound. Sarah's music is effective and resilient...and her voice is light years beyond all the super shitty commercial artists currently making money off their music in the U.S.A. from asshole consumers to stupid to know any better. Cool triple fold sleeve this time around. Thirteen terrific cuts here including "Soul Let Swim," "Terrified," "Up From Dust," and "Forgive Me." Fimm always hits the center of the target with her songs. TOP PICK.

Fonda - Better Days (Independently released CD EP, Pop)
Though this band got started about 17 years ago (!?!), this is the first time we've been exposed to their music. Upon reading the press release and seeing some of the projects David Klotz and Emily Cook are involved with (the film Gnomeo and Juliet, the television show Glee, the film Spy Kids) we were kinda expecting the music to...suck. We're pleased to report that nothing could be further from the truth. Better Days is a fantastic and thoroughly engaging EP full of wonderfully satisfying dreampop. Everybody's gotta make a living, don't they? And our guess is that these folks do all those other things for money...while Fonda is probably where they get to do exactly what they want to do. Five fantastic cuts here including "Better Days," "A Love That Won't Let You Go," and "My Heart is Dancing." Great heady pop music with a difference. Let's just hope these two have a new full-length up their sleeves in the very near future. TOP PICK.

Fonzarelli - Last Chance Summer Dance (LP + CD, Tsurumi, Pop/rock)
Fans of artists from the late 1970s and early 1980s perk up. There's a good chance you're gonna love this band. The guys in Fonzarelli have released this album on vinyl but the good news is that the release includes a CD for more instant and convenient spinning. Produced and engineered by legendary guru Jack Endino, Last Chance Summer Dance is one solid motherfucking collection of cool pop/rock tunes. These guys come up with some great catchy tunes here and play them using only the basics. But what comes across crystal clear is the enthusiasm and genuine energy they give off when they're playing together. This isn't music recorded to make money...this is music made for the pure enjoyment of making music. Fonzarelli is Tannar Brewer (bass, vocals), Troy Wad (drums, percussion), Erik Hendrickson (guitar, harmonica, percussion), and Christopher Adam Lomba (guitar, vocals). Killer fun cuts include "Halfway Dead," "Defenseless," "Japanese Rock," "I Know Its Not Me," and "Twenty Years." Recommended for fans of The Jam. TOP PICK.

Found Audio - Chalk (Independently released CD, Pop)
After looking at this band's influences (a far reaching list that includes Meat Puppets, Nick Drake, Fiona Apple, Pixies, Captain Beefheart, and Radiohead)...we figured that the folks in Found Audio would be making really weird artsy music. But instead the exact opposite is true. Chalk is a surprisingly simple and direct collection of underground guitar-driven pop compositions that remind us ever-so-slightly of later recordings by The Feelies. These folks keep their recordings simple and clean...avoiding the common error most folks make of overproducing their music to death. As a result...it's easy to digest these tunes and understand what's going on. Smooth and smart reflective modern pop cuts include "Walker, Riddley," "Queen of the Road," "Tennessee," and "Struck Out Again." The more we spin this one...the better these songs sound.
The glass isn't
Half empty or
Half full.
There is no
Glass.
The Great Book of John - The Great Book of John (CD, Communicating Vessels, Pop)
Man oh man...if these folks can just get their music heard by enough people they're gonna be big, big, BIG. And we do mean B-I-G. The Great Book of John is driven by the songwriting skills of Taylor Shaw who was previously the founding guitarist in the Birmingham, Alabama-based band Wild Sweet Orange. This self-titled album features two sides of the band. The first is the thick hard hitting thickly produced side....as is represented by five tracks recorded with producer Jeffery Cain and engineer Darrell Thorp. The other side is represented by the remaining tracks that are much more sparse and acoustic in nature. Fortunately for the band, both approaches work. At first we were wondering which sound we liked best...before finally coming to the conclusion that they're both equally effective. And that's probably because the songs are so damn strong. Mr. Shaw writes some amazing tunes...so good that you end up wondering how in the world someone so talented could be virtually unknown out there in the world of music (?). That probably won't be the case for very long...because we're guessing within a year or two this band is gonna be HUGE. Our favorite tracks include "Robin Hood," "Brown Frown," "Cover My Eyes," and "On and On." Top pick.

Elaine Greer - Annotations (Independently released CD, Pop)
Cool, smart, resilient, inventive pop from Austin, Texas-based singer/songwriter Elaine Greer. We've said this plenty of times in the past but it's worth repeating. At this point in time there are so many talented musical artists in the world that there simply aren't enough listeners and fans to support them all. As a result, that means that some truly outstanding folks seem to be unfairly toiling away in the undercurrents. Greer is certainly one of those virtually unknown artists who is so good that it seems kinda crazy that she isn't already a major celebrity. The songs on Annotations feature wonderful winding melodies, cool vocal work, and superb arrangements. A great deal of time was obviously spent writing and recording these songs...and the acute attention to detail shows. Although Elaine plays many of the instruments on this album several friends and/or guest artists are also featured. We've played this CD about ten times so far...and it just keeps sounding better every time. Nifty cuts include "Wave," "Everything Works Out," "I Don't Know Why," and "It Rains, It Pours." Top pick.

Jeff Healey Band - Live At Grossman's - 1994 (CD, Eagle Rock Entertainment, Rock/pop)
Scorching live recording from the Jeff Healey Band. Rather than let Healey's music become a mere footnote in the hallways of lost rock and rollers, the folks at Eagle Rock Entertainment are taking it upon themselves to continue making the public aware of this legendary guitarist's sound and style. Sounds like the band was really on top of their game at this point in time...obviously loving playing for the crowd...and the fans were lapping up every single note. Nice thick vibrant sound on this one. Nine thick cuts fueled by that fantastic guitar sound...including "I'm Going Home," "Ain't That Just Like A Woman," and "Dust My Broom." Even if you don't like live recordings you'll probably get a major kick outta this one...
Himalaya - The Reason We Start Fires (Independently released CD, Progressive)
Wow...this is quite an album...and a far cry from the shallow crap churned out by the average shallow generic twenty-first century band. The Reason We Start Fires is quite an experience indeed. These guys write and record epic, thick, larger-than-life layered progressive pop/rock tunes with plenty of unique threads running through them. None of the usual verse/chorus/verse/chorus stuff here. Once a song starts you really don't know exactly where it's going until it gets there. Once these guys get in a groove they stay there and allow things to bake before letting it all end...and this makes for some rather interesting twists and turns during these lengthy cuts. Somewhat dreamy, somewhat drony...this is an album that sets a definite mood in the mind of the listener. Cool tracks include "Soldier," "I'm Everywhere," and "Big Star." Top pick.

Social networking is
Dead.
Bravo Johnson - Come Taste The Sun (CD, Stone Junction, Pop)
Super tasty and inviting underground pop/rock from Bravo Johnson. This guy's songs and voice immediately reminded us of Neil Young in the early days. But before you get the impression that this is just another copycat artist consider this. In 2011 Mr. Johnson is actually better at what Young does than Young himself--probably because Bravo is not burned out on making music for too many decades. Although Neil kinda lost us after his first few albums...those first few albums had such resilience that we still get chills when we hear them. The songs on Come Taste The Sun have that same peculiar quality. Try to listen to "Hopper/Fonda" and not sing along with the words "...easy rider, easy rider..." You'll quickly find it's nearly impossible. This album is chock full of classic pop songs injected with cool fluid guitars and wonderfully understated vocals. We've played this damn CD about a dozen times already...and each and every time it just sounds better. This is a modern classic to be certain. Killer cuts include "Spell," "Magnolia," "Ship," "Run," and "Sway." Top pick.

Kevin Kinsella - Great Design (CD, ROIR, Pop)
We're not quite sure what we were expecting from the third solo album by Kevin Kinsella...but whatever we thought it might be...it isn't. And that's just fine with us...because Great Design is a super cool nice persuasive collection of soft pop cuts that are instantly pleasing and real. Kinsella is best known up to this point as a member of the bands John Brown's Body and 10 Ft. Ganja Plant. Some elements of these bands bleed into Design...but this is, for the most part, a pop album full of smooth mid-tempo compositions. Kevin's voice is well-suited for this style of music. He keeps the arrangements relatively clean and open which allows the listener to focus on the voice and lyrics. It'll be interesting to see how folks react to this. Will fans cry "sell out"...? Or will the album be accepted on its own terms as credible and real? No matter how people react, Kinsella gets bonus points for striking out in a slightly different direction and succeeding. Creative soft pop/rockers include "All That I Have," "Stars," "Sunshine," and "Turn It Around."
The Laureates - Spells (Promo only CD-R, Funambulist, Pop)
We don't normally review CD-Rs...but in this case there's no actual physical CD as Spells is only being officially released on vinyl and as a digital download. If there's one word we could use to sum up this band's sound that word would be...unpretentious. Instead of clobbering their listeners over the head with complexity and technology, the folks in The Laureates offer a nice crisp clear dose of underground guitar driven pop. You won't hear hundreds of overdubs here, the latest sampled sounds, or the coolest new synths. Rather and instead, these folks use the basics (guitar, bass, drums, vocals) to deliver their cool rhythm-driven pop/rockers. In terms of overall sound, what these guys are doing reminds us somewhat of The Feelies...but the songs themselves are markedly different. Lotsa cool guitar licks here and some really killer vocals that sound like it's a real person (?!) singing. Cool rockin' stuff...simply neat and totally hip.
Lex Land - Were My Sweetheart To Go (CD, Intelligent Noise, Pop)
It isn't often when an album immediately grabs us by the nuts and knocks us out...but that's exactly what happened to us upon hearing "Oh My!" for the first time (the lead track on Lex Land's new album). This song is...without a doubt...PURE POP PERFECTION. Although the track is a bit misleading (most of the other tracks on the album are anything but direct jolts of pop)...it was a perfect choice to start out the album because Ms. Land has you so securely gripped in the palms of her hands that from that point on it's impossible to not love her music. Lex's sound and style remind us in some ways of 1970s icon Kate Bush...but even more accurate comparisons could be made to Australia's Georgia Fields (one of our top favorite twenty-first century female artists). Were My Sweetheart To Go contains pop tunes, jazzy numbers, moody tracks, and more. The only constant are Land's super cool and provocative vocals...this lady sings circles around other modern artists. You have to hear her to believe her. In addition to the lead track, other mesmerizing cuts include "Havana," "What Happens Now?", and "How Well You Do." Killer music from an incredibly focused young lady. TOP PICK.

Lid Emba - Terminal Muse: Blue (CD-R, Stickfigure, Pop)
Several decades ago Atlanta, Georgia had a terrible reputation as a place where lots of bad music originated. In the mid 1970s the region was pretty much filled up with Southern rock and cover bands...almost all of which were average and very disappointing. Over time the landscape of Atlanta music has changed completely...and now in the twenty-first century there is so much going on that it's impossible to even keep up with it all. On the extreme obscure underground side, things don't get much more experimental than Lid Emba (his real name is Sean Moore). We've heard Lid Emba releases in the past and this one continues the grand tradition of harsh electronics used to create sound rather than standardized songs. Unlike the average modern day synthesizer artist who wants crystal clear sounds, Moore seems to grovel in distortion and accidentals. Almost forty minutes' worth of chaotic harsh stuff here reminiscent of early experimental acts like Suicide. Seven gutsy cuts including "Dawning," "Iscariot," and "Zakula." Heavy and hard.

Duff McKagan's Loaded - Special 'Sick' Edition CD & DVD (CD + DVD, Eagle Rock Entertainment, Pop)
Because of the attention buzz caused by the most recent album from Duff McKagan's Loaded (The Taking) that was released earlier this year, the folks at Eagle Rock made the wide decision to reissue this special double disc edition of the band's second album. McKagan was formerly in the bands Guns 'N' Roses and Velvet Revolver. We definitely prefer Loaded to either of those two bands. The songs are much more direct, melodic, catchy...and decidedly less pretentious. On this album the band consisted of Duff, Jeff Rouse (bass), Mike Squires (guitar), and Geoff Reading (drums). The CD contains all the cuts on the original album plus two bonus tracks ("Roll Away," "Wasted Heart [Acoustic]). The DVD features concert footage of the band playing in Glasgow in September of 2008 plus a promo video and some various Webisodes. Groovy double disc set here with plenty of hot groovy tunes, killer artwork, and some great video to boot. Slick, powerful, resilient stuff...
Vincent Lyn - Heaven Bound (Independently released CD, Instrumental)
Nice slick jazzy pop from Vincent Lyn...who is not only a classically trained musician, but an actor as well. Vincent studied music at some very prestigious places before eventually moving to China where he became a successful actor, appearing in no less than nineteen films (including Operation Candor). But in the late 1990s Lyn returned to the United States where he returned to his love of music...releasing the well-received album Wing Sing in 1999. Heaven Bound is a fitting title for this heavenly collection of smooth jazzy tracks. Vincent surrounds himself with only class act musicians so the playing here is extremely tight and focused. There's a lot to take in...fourteen well-crafted tracks with a super slick sound. Our initial favorites include "Stolen Moments," "Sintra," "Tonight," and "Little Sunflower."
When you don't have anything
Anything means
Everything.

When you already have everything
Nothing means
Anything.
Craig Madden Morris - Dreams - Chamber Music (CD, Ravello, Instrumental)
Really nice soothing breezy instrumental music with integrity. On this album New York's Craig Madden Morris presents eleven tracks that cover a wide spectrum of sounds and styles. The album is divided into five sections: Violin Concerto, Piano Trio, Dream Songs, Cello Rhapsody, and Tropical Dances. No matter what style of genre Morris delves into he succeeds. His compositions have already been performed by many professional ensembles and orchestras including the Bronx Symphony Orchestra, the CETA Orchestra, the Orchestra Society of Philadelphia, the Chamber Music Society of Formosa, and the Nyakc College Chorale. Beautiful sounding material here with exceptional sound quality throughout. This lengthy album (over 78 minutes) includes eleven wonderfully subdued heady compositions including "Chanson Suave (Sweet Song)," "Salta (Jump)," and "Habanera."
My Violent Ego - One Day You'll Laugh at the Sad Saga That Was (CD, White Birch, Pop)
Hmmm...this is a different sort of album. My Violent Ego is the duo comprised of Scotland's Christy Brewster and Italy's Paolo Miceli. One Day You'll Laugh at the Sad Saga That Was is not a new collection of recordings but rather a compilation containing music from past EPs...including one (Clicks & Hisses) in which the tracks were stolen by another band (assholes!) and offered on the Internet under the name of the thieves. The cuts on this album could be labeled dream pop...drone pop...experimental pop...or ambient pop...depending on which track you're listening to. These songs have a nice home recorded type of sound that works particularly well for this style of music. Some lovely stuff here with vocals appropriately drenched in reverb...and all kinds of heady keyboard sounds drifting in the foreground. Over 60 minutes' worth of music here...and all of it sounds rather damn cool...
NEeMA - Watching You Think (CD, Sony Music, Pop)
Instead of dribbling away or decreasing in intensity, Leonard Cohen's presence and influence in music seems to be on a continual rebound. There isn't a month that goes by that we aren't hit with several artists who cite the man as a major influence in their music. There's actually an even stronger connection with NEeMA...as Watching You Think was produced in association with Pierre Marchand and Cohen himself (who endorses the album on the front cover sticker). It's easy to see how and why the two have formed a connection. NEeMA's songs have the same kind of personal sound and style that Cohen's fans know and love...and her vocals are appropriately subdued and never ever forced. Think is one of those albums that will sound just as good decades into the future as it does now. Eleven cool reflective cuts including "Unspoken," "Unwinding," "Sidewalk," and "Jealousy." Top pick.

Debbie Neigher - Debbie Neigher (Independently released CD, Pop)
Debbie Neigher is a different sort of piano playing pop artist. Instead of the usual canned formulas, Debbie writes and records extremely personal and genuine tunes that seemingly come straight from her heart. Interestingly, underground icon John Vanderslice hadn't produced any artists in his Tiny Telephone studio for years--opting instead to focus on his own career. But after hearing and meeting Debbie, he made an exception and came out of 'producer retirement' to help record this self-titled album . Ten nice smooth free-flowing cuts here including "Evergreens," "Wishbone," "Brass," and "My My My." Intriguing stuff...and exceptionally mature considering that Neigher is only 24 years old (!)...
Jenna Nicholls - The Blooming Hour (Independently released CD, Pop)
The ongoing influence of Kate Bush seems to be increasing these days. We've heard several artists over the past few months whose music seems heavily influenced by Ms. Bush's recordings from the 1970s and 1980s. Jenna Nicholls makes music that fits in this category...but she is by no means a copycat artist...she's just a young lady whose music has many of the same warm endearing qualities that made so many of us fall in love with Kate. The Blooming Hour features nice smooth slick pop music with personalized lyrics and exceedingly genuine lead vocals. Although we did not hear Ms. Nicholls' last album, apparently up to this point she has been making mainly folk music...so this is a bit of a departure for her. These highly stylized tunes feature nice dreamy moody sounds and haunting melodies. This is not the kind of processed pop you hear on cable television programs. And it's a far cry from the generic techno churned out by so many fake modern musicians. Jenna's music is the real deal. Cool flowing compositions include "The Getaway," "Mayfair," "Just How Much," and "Long Goodbye." Top pick.

You can't make people
Think.
There aren't very many
People in the
World.
(ome) - Tired Birds (CD, Princess, Pop)
Very impressive recorded work from Mark Edwards...the man who goes by the name (ome). Edwards writes and records a heady and complex type of free form pop music that is difficult to describe and hard to compare with other artists. If you're looking for formulaic pop, you won't find it here. Tired Birds features eight cuts...and each one stands squarely on its own with a unique sound and style. Instead of using technology as a crutch to create his music, Mark writes intelligent compositions...and then uses technology to enhance the substance that is already there. Cool reflective cuts include "Mourning Doves," "Soul On Fire," "Hungry Bears," and "St. Mark." Cool and slightly obtuse stuff with flair.
Although I've always
Been one
I've never ever
Felt like one
And have always
Wished I wasn't
One.
Only Living Boy - Hide Nothing (CD, Wurli, Pop)
Instantly satisfying stuff from the folks in Only Living Boy. This disc arrived in our trusty mailbox with no accompanying promotional materials...and when we went to the band's web site we couldn't easily and immediately obtain any biographical info. So rather than give you any factual stuff all we can do is react to the music itself...which is probably a good thing. These guys play cool loud ballsy rock/pop fueled by propulsive rhythms, big overdriven guitars, and surprisingly focused and effective vocals. The real meat of any great album is songs...and that's what makes Hide Nothing stand out from the pack. Instead of the usual twenty-first century mindless meandering, these guys write and record smart, hummable, memorable songs that make a real impression and stay in your head. Smart inventive arrangements on this one and plenty of surprises along the way. All of the cuts pretty much hit the target, but our initial favorites include "Lonely Puppy Blues," "Demon Shuffle Part 1," "Open You Up," and "My Heart Is Burning." Top pick.

Fabio Orsi - Wo Ist Behle? (CD, Boring Machines, Progressive/experimental)
Before we begin here, we should mention that this is an artist who creates music as a form of pure artistic expression. As a result, there are no catchy riffs...no choruses that stick in the memory...no cutesy publicity photographs to give you an idea of who is making the music...none of the usual schtick that goes along with your average crummy twenty-first century pop artist. Taranto, Italy's Fabio Orsi is a young composer who obviously isn't making music for money. Wo Ist Behle? features five compositions...all of which are oblique and difficult to explain. Orsi uses electronics and synthesized sound to create experimental sonic soundscapes. Sometimes the goings on are somewhat musical...sometimes not. Once again...if its on the Boring Machines label...you know it's not going to appeal to the average American music fan (!). Wildly inventive cuts here including "Loipe 1," "Loipe 3," and "Loipe 5." Slightly crazy unpredictable stuff...
Oxcart - Beekeeper Constellation (Independently released CD, Progressive pop)
This is one of those discs that--if we hadn't been paying close attention--might've slipped past us without our being aware of what was really going on. Fortunately we had some extra time on our hands when we were digesting this one because Beekeeper Constellation is a wonderfully rich and inventive collection of super smart progressive pop cuts. What probably impresses us most about the folks in Oxcart is that their music doesn't immediately remind us of any other bands in particular...and we're damned if we can figure out who possible influences might be (?!). If you're looking for an instant catchy fix, this probably isn't the album for you. But if you're the kinda person who gets into music that grows on you and slowly develops over time...well then you might just find Beekeeper Constellation as intriguing and captivating as we do. Some of these tracks have strange hypnotic qualities while simultaneously delivering a big meaty knockout punch. Plenty of cool heady cuts here including "Drawbridge," "Zenith," "Possum," and "Speakeasy." Moody, peculiar, and intense...an easy and obvious TOP PICK.

A picture
Isn't worth any
Words.
Psychobuildings - Psychobuildings (CD EP, All Hands Electric, Electronic dance pop)
It wasn't that long ago that the underground was chock full of unknown underground electronic dance bands. Nowadays that seems to have changed somewhat. In the twenty-first century it seems as if all the really big acts are releasing electronic dance music and it's selling big time. But there are always undercurrents to be found...and we're pleased to report that the folks in Psychobuildings are proving that electronic dance pop still has a real credible presence in the underground. This six song EP features plenty of danceable grooves, heady sounds, and appropriately quivering vocals. Fun upbeat cuts here including "Portrait," "Terminal Phase," and "Terror Management." Good solid stuff.
The Real Tuesday Weld - The Last Werewolf: A Soundtrack (CD, Six Degrees, Pop)
This kinda thing may be common out there in the real world but whether it is or not...this is the first time we've heard of such a project. The Last Werewolf: A Soundtrack is not a film soundtrack...but rather the soundtrack to a BOOK authored by Glen Duncan. If you're not a fan of soundtracks, not to worry...because this doesn't sound very much like a regular generic kinda thing. And whether you're into the book or not, there are some great cuts on The Last Werewolf that are bound to please fans of The Real Tuesday Weld. This disc contains songs that tread into a wide range of territories. If you're looking for standard fare of easily pigeonholed music you won't find it here. The folks in this band seem intent on expanding boundaries and causing styles to collide...and on this album they do both. Nineteen tracks crammed onto this 46 minute disc...including "It's Time," "The Ghosts," "I Don't Like It, I Love It," and "Let It Come Down."
Red Heart The Ticker - Your Name In Secret I Would Write (CD, Auger Down, Soft pop)
There are so many artists taking the subtle soft approach with music in the twenty-first century that many of them become an unintelligible blur...each one sounding very much like the other...and ultimately lacking in substance and style. That may be why the folks in Red Heart The Ticker stand out from the crowd. They're playing a style of music that is similar to thousands upon thousands of other artists and yet...they have a unique sound and style that sets them far apart from their counterparts. The band is the Marlboro, Vermont-based husband and wife duo of Robin MacArthur and Tyler Gibbons. On this album the pair present their versions of traditional folk songs collected by Robin's grandmother Margaret MacArthur in the early 1960s. These recordings are sparse...featuring only bare instrumentation...which allows the listener to focus on the melodies and lyrics. The more we hear Red Heart The Ticker...the more impressed we are. In a world where too many people are making music for money or fame...these folks are creating out of true love and inspiration. Twelve pensive cuts here including "Mother's In The Graveyard," "Carrion Crow," "Gorion Og," and "My Dearest Dear." Top pick.

Remora - Scars Bring Hope (CD, Silber, Progressive rock)
This is the most fully realized Remora album to date...no doubt the result of it being (a) the first to be recorded in a professional recording studio and (b) produced by Brian Lea McKenzie (of Electric Bird Noise). These songs were played almost entirely by Brian John Mitchell along with some assistance of various instruments by McKenzie. Mitchell is one of those guys whose music is so real and so effective that it almost seems impossible to think that (at least up to this point in time) he's an underground icon. About three hours' worth of demo recordings were initially created. Of that material, McKenzie chose 12 tracks that ended up becoming the album. These songs are moody, complex, atmospheric, and ultimately very personal statements. Twelve groovy underground tracks here including "Awake Arise," "Nevada Smith," "We Come From The Sea," and "Angel Falling Through Water." We can't help but think that if these guys were living in Europe they would already be major celebrities. But never mind that. Apparently creating music is what matters here...with money and fame never being the main motivator. (Sure wish all artists had this much integrity.) We've never heard a Remora release we didn't love. If you've never heard the band before this is an excellent starting point... TOP PICK.

Revel 9 - The Razorblade Diaries (Independently released CD EP, Pop)
Loud ballsy pop/rock fueled by thick fuzzy guitars and driving rhythms. Revel 9 is the New York-based quartet comprised of DJ Pearlman (guitar, vocals), Mike Bontempi (drums), Ray Kuhner (bass), and Matthew Dower (guitar). These guys take the direct approach...delivering their songs simply without unnecessary overdubs getting in the way of the songs themselves. Six driving rockers here including "San Jose," "All I've Become," and "Without." These tunes should appeal to just about anyone who loved underground rock bands in the United States in the 1990s...
Satan Is My Brother - A Forest Dark (CD, Boring Machines, Progressive/experimental)
Really straaaaaaange stuff from Milan, Italy's Satan Is My Brother. This band is comprised of Luca Freddi (bass, electronics), Alessandro Midlarz (saxophone), Antonello Raggi (keyboards, electronics), Stella Riva (trombone), and Andre Arraiz-Rivas (drums). A Forest Dark is a bizarre experience. The tracks on this album were originally created as the soundtrack to the 1911 silent film Inferno. Now the soundtrack becomes a proper album...and it's sure to bend and/or melt your mind. These pieces range from experimental sound to ambience and noise. It's very difficult to describe what this sounds like because there are no easy reference points. The louder we turn this one up...the BETTER it sounds. The album is divided eight segments... Only recommended for those who are into the darker more obscure side of music. This one hits the target here in babysueland dead on. TOP PICK.

Sisters 3 - Coruscate at the Meador Gate (CD, Modern Vintage Recordings, Pop)
Another act with the word "sister" in the title...?! There are so many artists and bands using the word "sister" lately that it's gotten downright silly. And although we have to admit the name concerned us here...music is always the key ingredient. And on Coruscate at the Meador Gate these young ladies deliver. Unlike many "sister bands" the girls in this band really are sisters..and they really are three: Anna Christie, Beatrice, and Cassandra Sadler to be exact. This Philadelphia, Pennsylvania-based trio has been releasing music since forming in August of 2005. Since that time they've had some amazing success and they've crossed paths and worked with some big name celebrities. So it's probably only a matter of time before they themselves hit the big time. Judging by the tracks on this album, we'd guess that the Sadler sisters will be welcomed by just about anyone who hears them. They've got the songs, they've got the voices...and they've got the presence to make it work. Smooth gliding pop cuts include "Wolfpack," "Wistful Wonder," and "My Little Heart."
Son of the Sun - Almost Not There (Independently released CD EP, Pop/rock)
We love this band. Part of what impresses us most about these guys is the fact that they're not playing for any particular crowd...nor are they playing any particular specific genre of music. Rather than ape what's currently popular and/or using the latest sounds by the latest crap sellout artists...the fellows in Son of the Sun are doing what they do best: simply playing good music that induces great feelings. There's nothing cute or ultra-artsy here...no weird sounds darting out of nowhere...no intense physical images...none of the usual trappings that make most bands sound exactly like most other bands. Using only the bare essentials these guys manage to do everything they set out to do...mainly because they write great damn classic songs that will stand the test of time. Only six tracks here (dammit!)...but they're all credible and they all cook. Kickass cuts include "As Far As Lucy," "Henry's England," and "Don't Worry." This is short (only about 23 minutes' worth of music)...but it will just have to satisfy folks until the next full-length is released. We can't wait. TOP PICK.

Southerly - Youth (CD, Greyday, Pop)
We've been continually impressed by releases from on the Greyday label over the past few years...so our ears tend to perk up when we receive something from the label. Southerly is Krist Krueger (on vocals, all instruments), along with some assistance from Eli Jemison (additional keyboards), and Sarah Saturday (additional backing vocals). Krueger is approaching pop from a different perspective. Instead of copying other artists, this fellow seems to be following his own unique muse....letting music take him wherever it may instead of catering to a specific audience. This music has obvious integrity. The songs are smart and brilliant but they never come across sounding overtly clever or cute. Sometimes the tunes are somewhat poppy...other times moody and peculiar...and at other times quite restrained and reflective. The more we spin Youth...the better the songs sound. Our initial favorites include "Suffer," "Her Name Is Forward," "Sacrifice," and "The End of Adolescence." Compelling and rewarding music from a man with a genuine spirit and soul. Completely resilient and persistent underground pop. TOP PICK.

Frederick Squire - Sings Shenandoah and Other Popular Hits (CD, Blue Fog Recordings, Pop)
We had to listen to this 26 minute disc from Canada's Frederick Squire several times before the obvious comparison hit us. This young man's highly effective soft folky pop remind us in many ways of Roy Harper, although much more smooth and accessible. We always appreciate an artist who can entertain effectively using only the bare minimum. And that's exactly what Squire does...presenting his songs in such a simple format that you can be certain he's not hiding behind technology or overdubs. He's got a great voice and a simple direct style of playing guitar...both of which combine in incredibly effective ways. Nine cool tracks here including "Shenandoah," "Peaceful Valley," "Lucky Number Seven," and "We Live Beyond."
This City Awaits - Code Red: Urgency (Independently released CD, Pop)
The debut full-length release from This City Awaits. This is a very nice self-released project featuring thick hard driving pop/rock tunes played with plenty of youthful energy. The band is comprised of Darah Hubbard, Micah Ulibarri, and Phillip Ivey. Rather than sounding like an independent project, Code Red: Urgency has a nice slick polished sound that rivals many discs released by record companies of any size. Ten cool cuts here including "The Addiction," "One Good Reason," "Saddened," and "Something More."
Turley - Anger Management (CD, Gridiron, Pop)
While Toby Keith seems to running out of steam on his past few albums...ex-skateboarder/NFL player Kyle Turley seems ready and willing to pick up the slack. If there's one word we would use in describing the sound of the tunes on Anger Management it would be...URGENT. Turley sings with a keen conviction and urgency that is sadly missing in many of today's mainstream artists. He's got a helluva cool masculine voice...and his songs are the kind of slick country pop/rock that most folks crave. This is quite a debut...and it makes it perfectly clear that Turley isn't simply isn't dabbling in music for the moment. This guy's in it for the long run (he and his band are already hard at work recording the follow up). Eleven kickass cuts here including "Anger Management," "Heaven Or Hell," and "Final Drive."

Wagons - Rumble, Shake & Tumble (CD, Thirty Tigers, Pop)
Australia is producing some surprising and out-of-the-ordinary acts of late...and here's yet another example of this fact. If we hadn't read the press release we would've sworn that the guys in Wagons were 100% Americans all the way. But Australians they are...although their music is obviously influenced by American artists. Bandleader Henry Wagons has a voice and presence that you won't soon forget. The guy's personality seems to jump right out of the speakers and grab you by the balls. The appropriately-titled Rumble, Shake & Tumble features tough underground pop/rockers that recall a host of classic artists from the past. Wagons and his band churn out bluesy rockers with gusto and style here and those growly vocals are the band's obvious trademark. From what we hear, these guys put on an incredible live show. After hearing this album a few times, we don't doubt this in the least. Cool gutsy cuts include "Downlow," "Moon Into The Sun," "Follow The Leader," and "Marylou."
Natalie Walker - Spark (CD, Dorado, Pop)
If we hadn't been paying attention we might've missed out on this one...and that would have been a shame because Spark is a cool and thoroughly real album full of genuinely heartfelt songs. Natalie Walker has taken the back road to success. Instead of achieving instant big time fame...she has slowly but surely been developing a loyal fan base and striking chords with listeners and reviewers around the globe. As the traditional avenues have crumbled away, like so many up-and-coming artists Walker has chosen to get her music in the backdoor...having the good fortune to have her music featured on cable television shows like Grey's Anatomy, Ugly Betty, Bones, 90210, Smallville, and Entourage (among others). Spark is a super smooth spin...featuring highly melodic soft pop tracks drenched in subtle electronics. At the heart of the music are Natalie's beautifully executed vocals. This lady has a voice that sounds like pure VELVET. This album is pure living proof that you don't have to record bad crap in order to please folks. Eight kickass cuts including "Uptight," "Cool Kids," "I Found You," and "Galapogos." TOP PICK.

Donate your kidney
To Whitney.
Zach Williams and the Reformation - A Southern Offering (Independently released CD, Pop)
The second full-length release from Zach Williams and the Reformation. Whereas Williams wrote all the lyrics and music for the band's first album, on A Southern Offering he only wrote the lyrics...and chose to let his band members compose the music. This album features nice meaty Southern rockers that sound something like a cross between Aerosmith and The Allman Brothers. The main focal point are Zach's soulful bluesy vocals--the man has a timeless voice that recalls many of the original Southern rock bands from the 1970s. In addition to those trademark lead vocals, this eleven track album features plenty of groovy rhythms and some really choice guitar licks. Cool cuts include "Gravy Train," "The Fix," "Wishing Well," and "Sky Full of Treasures."
Mark Wills - Looking For America (CD, Starlight, Country/pop)
This guy is good. Damn good. Mark Wills writes and records music for the masses...but he does so in such a genuine and sincere way that you can't help but be impressed by his songs. Looking For America is Wills' seventh nationally released full-length album...and it's chock full of the super slick melodic country pop that his fans have come to know and crave. Sure, he's traveling the same roads as lots of country superstars...love...patriotism...blah blah blah... But this guy's going a voice and sound that just seem to come across sounding more authentic than your average country pop superstar. America is bound to please Mark's fans and bring in tons more. Well-produced pop tracks include "Rockin' The Country," "Like There's No Yesterday," and "Where Did I Lose You."
Brooke Wylie - Half Empty Moon (Independently released CD, Pop)
Folks who regularly tread through our web site(s) are already aware of our preference for Canadian artists. Well...here's another excellent reason for that preference. Despite the fact that she's making music that could easily appeal to millions of listeners...Brooke Wylie is completely and totally genuine and real. We had to listen to this album several times before we finally realized why the music was so strangely similar. Remember very early in her career when Carly Simon was making such fantastic music? Wylie reminds us very much of Simon in the early days before fame caused her songs to decay and whither away. Wylie's crystal clear voice is quite similar, as are her personalized smart pop tunes. If you're like us...and you consider commercial music in the twenty-first century to be one BIG BAD JOKE...Brooke Wylie will make a believer out of you all over again. Half Empty Moon features wonderfully resilient tunes that come straight from the heart of a lady who can really make magic with music. Killer cuts include "Sister Hebrew," "Sorry Ain't Just A Word," "There's Always You," and "Dear Jane" (this one is particularly incredible). This will easily end up being one of the best albums of 2011...TOP PICK.

ZZ Top - Live In Germany 1980 (CD, Eagle Rock Entertainment, Pop/rock)
No doubt ZZ Top fans are already familiar with this concert which was originally filmed for the German television show Rockpalast and released in on DVD in 2009 under the title Double Down Live. This is the ZZ Top that the fans probably love best...before the band became the goofy video guys in the 1980s...and before they eventually became cartoon character images of themselves (which isn't a bad thing, of course). The band was touring in 1980 in support of their Deguello album so the majority of the tracks are from that album. But favorites from previous albums are also included, of course...as well as Elmore James and Elvis Presley covers. It's always nice to hear a classic band when they were in their prime...and this CD provides that. Sixteen classic ZZ Top recordings all crammed together on one convenient disc. What more could you ask for? Includes "I Thank You," "Manic Mechanic," "Cheap Sunglasses," and "Tush."
A
Aaron & Andrew - To be brave
Nasar Abadey & Supernova - Diamond in the rough
Afternoon Naps - Summer gang 7"
Aimee Allen - Winters & mays
All The Apparatus - All The Apparatus
Also - Music belongs in the background
Bobby Alu - Take it or leave it
Ancient Astronauts - Into bass and time
Mike Angus - Hymns
Flo Anito - No dustbunnies
Anti-Social Music - Is the future of everything
Arvo Zylo - 333
Axess - Fusion
A Cat Called Cricket - When leaves fall
B
Baby Baby - Money
E.G. Bailey - American afrikan
Bad Co. - Live at Wembley
Bamboo Kids - The way things are
Barbarellatones - Confessions of a teenage prostitute
Stephen Barber - Astral vinyl
Ray Barnard & The Reverberation - Tinted windows to the soul
John Bartyl - Finally
Beastly - Songs From The Motion Picture
Bedhed and Blondy and the Sleepwalkers - Nuthin'...
Philip Bell - Since
Bemydelay - Totheotherside
David Berkeley - Some kind of cure
Berrys - Fairmount station
Mark Berube and the Patriotic Few - June in Siberia
Better Luck Next Time - A lifetime of learning
Beware of Safety - With Chakotay at the Helm b/w Cut into stars
Black 100s - Fins
Black Out - Tap tap
Blank Pages - Absolute uncertainty
Blind Willies - Needle, feather, and a rope
Danielle Bloom - Meet me in the middle
Boy With A Fish - I put my tongue on the window
Jesse Brewster - Jesse Brewster
Bree Bruns - Bree Bruns
Broken Poets - Broken Poets
Del Bromham - Devil's highway
Rachel Taylor Brown - World so sweet
Brulee - New beginnings
Bunky Moon - Schtuff we like
Bunnygrunt - "Just Like Ol' Times" "Young Abe Lincoln" b/w "He's About A Leaver"
Jerry Burgan - Reflections, songs & stories
Frank Butrey - Malicious delicious
Buxter Hoot'n - Buxter Hoot'n
David Byrne - Ride, rise, roar
C
Call Off The Search - What doesn't kill us...
Patrick Campbell-Lyons - The 13 dali's
Rob Carlton - Seven thunders
Carpenter - Sea to sky
Cavemen Go - Someone's always dying to break my heart
Ceaser Pink & The Imperial Orgy - Four legs good two legs baaad!
Ceremony - Original motion picture soundtrack
Dylan Champagne - Love songs of the apocalypse: Volume 1
Chansons - At the chateau
Cinema Cinema - Shoot the freak
Clara May - Hush
Clutters - Breaking bones
Paul Coady - Driftin' years
Turner Cody - Gangbusters!
Buckman Coe - By the mountain's feet
Company Car - Stop hitting yourself
Steve Conn - Beautiful dream
Scott Cook - Moonlit rambles
Copernicus - Cipher and decipher
Counter Punch - Dying to exonerate the world
Counter Riot - Punk funk kfugato!
Annie Crane - Jump with a child's heart
Crawl - Tangles
Jay Crocker - Jay Crocker
Billy Ray Cyrus - I'm American
D
Daddy Lion - Daddy Lion
Damngivers - Damngivers
Dana and Lauren - Dana and Lauren
Ekendra Das - Ethnomusicology
Jenny Davis - Inside you
Arron Dean - MPLS
Dear Joe - Miles away
Details - Lost art
Dikta - Thank you EP
District Attorneys - Orders from...
Doctors & Dealers - Every sinner has a future
Dogs and Bones - 2.1
Alberto Donatelli - Non calpestare il mio giardino
Justine Dorsey - Colorwheel
Dotson Moon - 4am
Drawn From Bees - Cautionary tales for the lionhearted
Ryan Driver - Who's breathing
DTES - Lost and gone forever
Dubioza Kolektiv - Wild wild east
Duchess Leo - Golden gray
Dunn Boys - Volume 1
Duomarine - Depth of sound
Brennan Dylan - Bullet ride
E
Eksi Ekso - Eksi Ekso
El Ebo - Oxford basement collection
Elemental Zazen - Nothing to lose but change
Elements of Jazz - Elements of Jazz
Eleven Dollar Life - Shatter the Silence
Empirates - Pretentiously awesome
Eulogies - Tear the fences down
Eureka California - Modern Times 7"
Evaline - Patterned
Everybody Wants To Be A Cat - Disney Jazz Volume I
Every Boy - Parachute mind
John Eye - Cannonicus 3.14
F
Joe Fahey - Bushnell's turtle
Falling Blind - Comets
Marc Farre - One hand on the night
Fat Shadow - Foot of love
Duncan Faure - Anthology
Favorite Shape Triangle - Against time
Femme Fatalitiy - That's it that's it
Fenech-Soler - Demons
Filmi - Xenith anon
Dan Fisk - Bruises from the backseat
Five Eight - Your god is dead to me now
Foghat - Last train home
Forgotten Door - Unlocked
Fostar - Believe
Michael Fracasso - Saint monday
Casey Frazier - After autumn
Freezzas - Trdonja
Fried Goat - Bon appetit
Fuck Knights - FuKn live! Vol. 3
F-units - Alone in babylon
Eleanor Fye - Love stays on
G
Alekos Galas - Mediterranean breeze
Duke Garwood - Dreamboatsafari
Matt Gary - I'm just sayin'
Gathering Britannia - The bridge between
Gazpacho - Misse atropos
Howie Gelb - Alegrias
Giant Hand - Starting as people
Mike Gibbons - Marigolds: the Bangkok sessions
Robbie Gil - Save yourself
Glamour Kings - Front row seat to the end of the world
Glimpse Trio - 1985
Glitter End - Diva
Global Noise - A prayer for the planet
Glorie - Glorie
Gno - Cannibal tango
Dave Goddess Group - Something new
Barry Goldberg - It's all my vault
Tom Goss - Turn it around
Grascals & Friends - Grascals & Friends
CS Gray - Shoot out the star
Gray Lions - Run wild
Dottie Grossman & Michael Vlatkovich - Call and response
Luther Grosvenor - If you dare
Kris Gruen - Part of it all
Gryphon Labs - Modern mythology
Guitar - It's sweet to do nothing!
Gunslinger - Early volumes 1
Jeff Gutman - Through the night
H
Tianna Hall - Never Let Me Go
Hammer No More The Fingers - Black shark
Havknotz - Music life pain
H Bird - Operation fascination
Herzog - Search
Mace Hibbard - Time gone by
Hickoids - Kicking it with the twits
High Fiddelityi - Tell me!
Hilife - Highlife
Himalayan Bear - Hard times
Hit & Mrs. - Mind split apart
Hit Back - Who are these weird old kids
Toni Hoffman Band - Humility
John L. Holmes - The Holmes stretch
Hoodwinked Too!: Hood vs Evil - Original motion picture soundtrack
Ted Hovis - Let it shine
Dan Hubbard & The Humadors - The Love show
Sam Humans - Life Free / Heligoats - Let loose
Hungry Kids of Hungary - Mega mountain
Hungryheart - One ticket to paradise
Hungrytown - Any forgotten thing
Jane Hunt - Violin venus
I
I Was Totally Destroying It - Preludes
Imaginary Cities - Temporary resident
In Bloom - all my potential
INXS - Mystify
J
Jim Jacobi / Crap Detector - Prelude to the end of the dawn of destruction
Jenocide - Knee deep
Mary Jenson - Beyond
Melvin Jones - Pivot
Jookabox - The eyes of the fly
JSB - When all is said and done...there'll be a lot more said than done
K
K's - Red numbers rising faster
Ted Russell Kamp - Get back to the land
Karmacoda - Eternal
Eryan Katsenelenbogen & Andrei Ivanovitch - Classical meets jazz: Pictures at an exhibition
Brian Keenan - Today this year
Keeping Riley - Welcome fire
Kellarissa - Moon of neptune
David Franck Keller - A long way from minneapolis
Kentucky Thunder - 'Bout damn time
Chad Kichula - Killer
Andy Kim - I forgot to mention
King Kong Magnetics - Futuristic money makers
Ryan Kirby - Postcard from vermont
Libby Kirkpatrick - Heroine
Wes Kirkpatrick - Naps & nightmares
Kiseleff - A sound seal
Kissing Cousins - Unfortunate end
Kotodama - Dichotomy
L
Sofia Laiti - Like a road leading home
Laneous and the Family Yah - Scissors
La Res - Revolution
Last Act - Still Standing
Last Royals - Last Royals
Jerry Leger - Trraveling grey
Dorothy Leigh - A second chance
Lemonade Mouth - An original Walt Disney records soundtrack
Marissa Levy - 63 songs about joe
Mr. Lewis and the Funeral 5 - Delirium tremendous
Lick and a Promise - Come together in the morning
Lincoln Lawyer - Original motion picture soundtrack
Lincoln Lawyer - Music by Cliff Martinez
Little Horn - Twelve EP
Trey Lockerbie - Light therapy
Donna Loren - Love it away
Donna Loren - Does elvis in hawaii
Carlo de Lorenzi - Four seasons in one recess
Love Crushed Velvet - Love Crushed Velvet
Lubec - Nothing is enough!
Gary Lucas & Gods and Monsters - The ordeal of civility
Duda Lucena Quartet - Live
Louie Ludwig - Nichevo
Ludwig Amadeus - Featuring Kes
Lunatic Soul - Lunatic Soul
Luup - Meadow rituals
Lydia Lunch & Philippe Petit - Twist of fate

M
Madison Square Gardeners - Teeth of champions
Magnuson - Crash of cassini
Tim Mahoney - Live from the sky
JD Malone & The Experts - Avalon
Mamuthones - Mamuthones
Jesse Manley - Devil's red
Manooghi Hi - Silence
Man Ray - Tokyo joe
Whitney Mann - The western sky
Carol Martini - Petals of the red magnolia
Daniel Masson - Frequencies
May Day Orchestra - Ota benga
Patrick McGrath - When black is blue
Brendan McKinney and the 99 Brown Dogs - Best they can
Elam McKnight & Bob Bogdal - Zombie nation
Men In My Head - Men In My Head
David Michael - Low bid on a dream
Midget - City drop
June & Jean Millington - Play like a girl
Miniboone - Big changes
Miwa Gemini - Fantastic lies of grizzly rose
Cory Mon and the Starlight Gospel - Turncoats
Money In The Banana Stand - There's always...
Monte Negro - Cosmic twins
Moonshine Ramblers - Moonshine Ramblers
Lisa Morales - Beautiful mistake
Gaby Moreno - Illustrated songs
Maren Morris - Live wire
Jackie O. Motherfucker - Earth sound system
Mournblade - Anthology - vol. I
Mousy Brown - Bronze turbo
Mouthful of Snow - The truth hurts, but you would still like to hear it
My First Earthquake - Friction
David Myles - Live at the carleton
Myself - Punk floyd
Mystefy - Me
N
Nada Surf - If i had a hifi
Naked Heroes - 99 diamond
Gilbert Neal - Vultures and diamonds
Neaman - So free
Lee Negin - Hungry ghosts
Alva Nelson - Soul eyes
Lucas Nelson & Promise of the Real - Lucas Nelson & Promise of the Real
Timothy Nelson & The Infidels - I know this now
Nexcyx - Queen
TJ Nix and Paul Plumeri - Blues in disguise
Claudia Nygaard - Let the storm roll in
Nylon Pink - Nylon Pink
O
1 - 10's - Fighting for a golden age
Ocote Soul Sounds - Taurus
Emily O'Halloran - Morphine and cupcakes
Lutalo "Sweet Lu" Olutosin - Tribute to greatness
Heather O'Neill - A feminist manifesto
Only Thieves - Heartless romantics
Open Feel - Open Feel EP
Operation ID - Legs
Orca Team - Vancouver, B.C. 7"
Carey Ott - Human heart
Ox - Silent night and other cowboy songs
P
Paint and Copter - More trial, less error
Panic Years - Finally, today is tomorrow
Pandora's Box - Coyote poets of the universe
Daniel Park - Search and rescue EP
Laura Peek - Key
Pepper Dome - Chaos point
Heather Pierson - Make it mine
Pirates of the Caribbean - On stranger tides
Police Teeth - Awesomer than the devil
Poor But Sexy - Let's move in together
Jon Pousette-Dart - Anti-gravity
Pousette-Dart Band - The best of Pousette-Dart Band
Primal Static - The curtain of many faces
Project S.N.A.R.E. - Project S.N.A.R.E.
Prophets & Kings - Prophets & Kings
Psychopathic Romantics - Pretty prizes
Q
R
Racoon Bandit - Into the hills
Adam Rader - Any way I can
John Ralston - "Jesus Christ" b/w "A Marigy Xmas"
Scott Ramminger - Crawstickers
Rationales - The distance in between
Genya Ravan - I won't dry anymore...
Ready! Ricochet - Ready! Ricochet
Redgy Blackout - Redg Blackout
Red Sammy - A cheaper kidn of love song
Mick Reed - Goodnight, texas
Danielle Reich - This year's kisses
Rethink Forever - Vocal music of Peter Hannan
Leslie Revelle - That little girl
Revenge of the Platypus - Dreams instrumentals
Riffbrokers - Every pilot's blinded by the sun
River Rouge - Not all there anymore
Riverside - Memories in my head
Troy Roberts - Nu-jive
Robinson - England's bleeding
Robotic Lunch - Zangief
Roch - Lightweight bipolar mania
Rockabye Baby! - Lullaby renditions of Def Leppard
Clea Roddick - Songs of the year: Vol. 1
Eldridge Rodriguez- You are released
Laura Roppe - I'm still here
Arrica Rose & the ...'s - Let alone sea
Rusty Eye - Possessor
S
Kekell Sa - Fortaleza
Saga - Heads or tails live
Salim Ghazi Saleedi - Iconophobic
Micky Saunders & Dan Susnara - Riding on the moonbeams & analog slim in luddite land
Lisa Savidge - Lisa Savidge
Scarlet Season - The taxidermist
Stephanie Schneiderman - Rubber teardrop
Robert Schroeder - Cream
Sculpting The Air - Modern works for wind instruments
James Sera - Reality of the fantasy
Shaky Deville - Hot asphalt
Tom Shaner - Get real or get gone EP
Sharpay's Fabulous Adventure - Sharpay's Fabulous Adventure
Shawn Bell Quintet - Things yet unknown
Shayna & The Catch - Lighthouse
Side B - Greatest hits
Audrey Silver - Dream awhile
Mark Silverman - Perverse milkman art
Simon Says No! - Simon Says No!
SJ - Coffee
Sleepless - Noise of life
Sleepy Vikings - They will find you here
Slopes of Distant Hills - Slopes of Distant Hills
Ruth Purves Smith & The 581 - Out in the storm
Azalia Snail - Celestial respect
Snick: A very colourful piece of Australiana - Michael Schneider
Snowblink - Long live
Sojourn - The water and the blood
Soldier Come Home - With psalm 131
Soloman - The love rocker project
Solstice Coil - Natural causes
Sound of Growing Up - Drifting
Soup - The great awakening
Source Code - Original motion picture score
South Cry - Blue moon
Split Tongue Crow - Split Tongue Crow
Sprains - Imitate art
Spring Breakup - It's not you, it's me
Standing Shadows - The silent revolution
Steve Steele - The expat
Dar Stellabotta - Ride the wave of love
Stewboss - Pilgrims & runaways
Greg Stomberg and Dan Susnara - Prequel: The 1st annual trips festival
Jacky Stone and His Ugly Bones - Blarg! All over Wrigley
Stone Antica - Stone Antica
Storms - Lay your sea coat aside
Streakin' Healys - Booze fighter
Street Chant - Means9
Stuyvesant - Fret sounds
Sufis at the Cinema - 50 years of bollywood qawwali & sufi song 1958-2007
Sunol - Ohlone
Sunrise - Spread the word
Sunshine Factory - Lower away b/w Tidal waves
Sunspot - Major arcana
Sun Wizard - Positively 4th avenue
Surrealestate - Lacunae
Dan Susnara - Vent grin and conquer
Jacqui Sutton - Billie & Dolly
Oliver Swain - In a big machine
Sweetkiss Momma - Revival rock
Sympathy For Delicious - Original motion picture soundtrack
T
10 Ft. Ganja Plant - Shake up the place
28 Days of Joy - Are we ghosts
Cheley Tackett - Whisper me slow
Terminal Orchestra - The seasons
MJ Territo - Down with love
Testa Rosa - II
There Is No Sin - We are revealed
Thrill Building - The greatest game in the world
Tic Tic Boom - Reasons & rhymes
Tidelands - If...
Tigger - Forget you EP
Tiny Little Blackouts - Daly city
Tiptons Saxophone Quartet - Strange flower
Tommy and the High Pilots - Sawhorse sessions
Bill Toms - Memphis
Trophy Fire - Armor
Trophy Wives - Old scratch
Truth and reconciliation Commission - Songs about dying
Twilight Hotel - When the wolves go blind
Twisted Sister - Club days volume 1: The studio sessions
Two Guitars - Bending time
U
Uglyography - Undercover new machine
United Sons of Toil - When the revolution comes, everything will be beautiful
Using Bridge - Using Bridge
V
Sal Valentino - Dreamin' man
Vandaveer - Dig down deep
Randy Van Warmer - The vital spark / Sings Stephen Foster
Various Artists - Ventis secundis, tenne cursum: This is progressive rock!
Various Artists - Space Escapade Unit 1
Various Artists - Manitoba Music
Various Artists - War Horses! Angel Air Rocks!
Various artists - The Mylene Sheath: 2011 label sampler
Various artists - Undercover tribute to Pixies' Doolittle
Various artists - Made in Iceland IV
Various artists - Rescue Co. No. 1
Various artists - Digitaldubs: #1
Velvet Monkeys - Everything is right
Vessels - Helioscope
Vtg - Love is letting go
W
Walkability - Important singing gino ties
Walk Ons - We did this on purpose
Brian Walsby - Manchild 5
Samuel Locke Ward & The Boohoos / Mumfords - Split 7" E.P. 33 1/3 RPM
Warped 45s - Matador sunset
Mike Watt - Hyphenated-man
Way Yes - Way Yes
Bob Wayne - Outlaw carnie
We Is Shore Dedicated - We Is Shore Dedicated
Rosetta West - Raccoon
Wheeler Brothers - Portraits
Joseph Allen White - Things change
White Orange - White Orange
Who Cares - Out of my mind / holy water
Marty Williams - Long time comin'
Renee Wilson - Voodoo queen
Winnie The Pooh - Original soundtrack
Wolfe Gang - Read the fine print
Andrea Wood - Dhyana
Wounded Men - All the east bay misses you
Wowz - Go figure
X
Y
John York and Kim Fowley - West coast revelation
Kenny Young - Simple things
Young Blood - Transfusion
Z
Inna Zhelannaya - Cocoon