About E-mails * babysue® Store * Donate * Contact Info * LMNOP * babysue * dONW7 * Poetry * T-Shirts * Review Policies


Comics, Poems, & Reviews from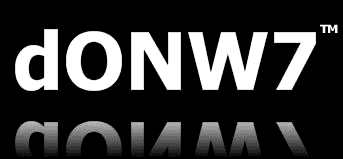 November 2009


*Top Picks
= TOP PICK
* * * * * * * * * * * * * * * * * * * * * * * * *
Aarktica - In Sea (CD, Silber, Progressive)
Aarktica is the one man band consisting of Jon DeRosa...who, over the past few years, has developed a small but incredibly devoted cult following. In Sea is DeRosa's sixth full-length release. Once again, it's a total keeper. The album features trance-like atmospheric pieces and subdued pensive soft pop tracks...each flowing into the other like ocean currents. Although the overall sound is markedly different, the tone here is strangely reminiscent of Brian Eno's Another Green World. Far too obtuse and cerebral for the casual listener, In Sea is an album that will continue to solidify Jon's superior standing among other artists and esoteric music fans around the world. Subtle, distant, haunting, and mesmerizing tracks include "I Am (The Ice)," "LYMZ," "In Sea," "Instill," and a truly peculiar cover of Danzig's "Am I Demon?" TOP PICK.

Actors and actresses
Are boring people.
Boring, boring, boring
People.
Arms and Sleepers - Matador (CD, Fake Chapter, Progressive pop)
Arms and Sleepers is the duo comprised of Max Lewis and Mirza Ramic. The last time we heard from these folks was back in January 2008 when they released their Black Paris 86 album. Matador is difficult to describe. Max and Mirza write moody keyboard-driven soft pop tunes that sound very restrained and personal...but they also incorporate electronics and atmospheric sounds into the mix which give their tunes additional odd flavors. Some of the sparse soft reverb drenched sounds seem ghost-like in nature. Listening to this, you almost get the feeling you are in a huge deserted mansion hearing people making music in some far distant corner. Lewis and Ramic are getting good at what they do. Quite damn good. Sparse restrained compositions...very serious and meticulous...lots of subtle things going on in the background. Ten puzzling cuts. TOP PICK.


Alex Arrowsmith - Modernity Leave (Independently released CD-R, Pop)
Portland's Alex Arrowsmith returns with another independently released CD-R. This time around Alex takes a different approach, presenting his songs simply without spending a lot of time on the recording process (according to the press release he "didn't spend longer than an hour recording any song"...cool!). This sounds markedly different from the last album we heard from this fellow. So...which is better, the more traditional sound...or the simpler stripped down approach...? In actuality, both work. There's a lot to take in here as Alex presents no less than 36 new tracks (yow!). We love it when artists go off on a tangent like this...recording for their own enjoyment rather than trying to come up with music that will please potential fans. Our favorites include "Kill Me On A Friday," "Space Elevator," "The Universe Wins," "Get A Job, Hippie," and "Yes, I Wanted To." True creative expressions.
Bad Apples - The Autumn People (CD, Seksound, Pop)
The second full-length release from Estonia's Bad Apples. This band was originally a one-man project created by Henrik Esse but now includes an array of additional musicians (Rein Fuks, Rivo Jarvsoo, Tonis Kenkmaa, Helina Risti). What may surprise many people is how American the tunes on The Autumn People sound. Esse writes extremely smooth, hummable, and accessible pop tunes with a heavy emphasis on vocal melodies. The press release that accompanied the disc made comparisons to Serge Gainsbourg, The Carpenters, and Juan Garcia Esquivel (all of whose influences can be heard to some degree on this album). Smart dreamy tunes abound here. Some of our initial favorites include "Love," "Charming Boy," "Play Time," and "Hey Doctor." TOP PICK.

The Beat Rats - A Cellar Full of Rats! (CD, Kool Kat Musik, Pop/rock)
What would a cross between The Young Fresh Fellows and The Beatles sound like...? Well...very likely something like New York City's The Beat Rats. The guys in this band play with a cool youthful enthusiasm that is particularly appealing. The tunes are direct...super direct...featuring a basic lineup of two guitars, bass, and drums. The guitars are appropriately rough and raw and the rhythms almost always infectious and danceable. The band consists of Frank Max, Paul Garwood, Tony Matura, and Bluto Mongo. It's a sure bet that these guys are a blast in concert. Totally cool cuts include "Mine All Mine," "No Good At Love," "Go!", and "Goin' Goin' Gone." Credible rockin' stuff.
Bend Sinister - Stories of Brothers, Tales of Lovers (CD, Distort Light, Pop)
Bend Sinister has been in existence now for about a decade. The band was begun by Canada's Daniel Moxon but now also includes Joel Myers (bass), Jason Dana (drums), Joseph Blood (guitar), and Henry Alcock-White (guitar). Stories of Brothers, Tales of Lovers features loud, punchy, in-your-face keyboard-driven modern pop. These tunes feature thick busy arrangements and the energy level is impressive. Fourteen intelligent songs here including "The News," "Give In To The Light," and "Once Again." As a side note, the band offers eight of their tracks free of charge on their web site (see link above).
Barney Bentall - The Inside Passage (CD, True North, Pop)
Recorded in 2008, The Inside Passage is only now beginning to be distributed around the world. Barney Bentall was originally in the bands Brandon Wolf and The Legendary Hearts (the latter whose debut album was quite successful way back in 1989). When the twenty-first century hit, Bentall decided to take a break and moved to Canada to operate a cattle ranch. However his music eventually resurfaced in the form of a 2007 debut solo album (Gift Horse). Passage is a super slick collection of commercial pop tunes seemingly written and conceived with radio and internet downloads in mind. Instead of going the artsy route, Brandon writes songs that can easily be appreciated by the average listener. These mid-tempo pop tunes have a great deal in common with a lot of what was popular on FM radio stations in the 1970s. These tunes find Barney's voice in great form...he has a nice deep voice and never sounds like he's trying to push himself. Ten pleasant cuts here including "Hold My Heart," "Face To Face," "Papa Henry's Boy," and "Disappearing." Very nice picturesque tri-fold sleeve.
Be there in a second.
Be there in a minute.
Be there in an hour.
Be there in a month.
Be there in a year.
Be there in a decade.
Be there next century.
Boy Genius - Staggering (Promo CD, Progressive pop)
The second full-length release from Boy Genius. Staggering was (appropriately) produced by iconic producer Mitch Easter. Interesting how this album was recorded and the way it is being marketed. These tunes were recorded on tape, mixed to tape, and mastered directly to the lacquers (used to press vinyl). As such, it is only being offered in a limited edition run of vinyl albums (the digital tracks will only be available as a download). The tunes most definitely have a nice thick analog sound...sounding extremely reminiscent of pop records from the 1980s. Ten cool guitar pop tunes here including "Scatterbrain," "Ramona Saves the Day," "When Sunday Goes," and "Edison." Neat modern pop with a nod to the past.
Carcrashlander - Where To Swim (CD, Parks and Records, Progressive pop)
More and more folks seem to be picking up on Carcrashlander...and for good reason. We've been huge fans of Cory Gray's band ever since we were first turned onto the music. Gray is somewhat of an artist's artist and/or one of those folks virtually every reviewer considers to be super cool. His music is probably most appreciated by other folks involved in music in one way or another because their perception may be slightly more acute. Where To Swim is another exceptional batch of tunes. Strangely enough, this album is probably Cory's most accessible yet. But don't think you'll be seeing him making an appearance on the talk show circuit anytime soon. This guy has too much artistic integrity for that. Carcrashlander tunes are melodic, moody, and slightly experimental. The sound is slick...but there are always peculiar jagged ideas lurking around the background. In terms of vocals, Gray's soft subdued voice is an absolute perfect fit for the style of songs he writes. Ten incredible tracks here including "Landmines," "House Arrest," "Rosie," "Behind You In Line," and "Yellow Car Tides." Highly recommended. TOP PICK.

Choosey mothers choose
Human trafficking.
John Clinebell - Make It Land (Independently released CD, Pop)
Most up-and-coming underground artists make music for a very small percentage of the listening population. Santa Monica, California's John Clinebell writes and records music that could easily appeal to the masses. Make It Land is a surprisingly commercial and accessible album full of instantly friendly pop. Clinebell is joined on this album by Aram Arslanian (guitars, percussion, keyboards, backing vocals), John Wolf (drums, mellotron), and Sarah Arslanian (backing vocals). Nice smooth melodies and exceptional vocals abound here. Top picks: "Hold On," "Back To Me," "The Best of Yours," "Holding Pattern."
It's cute to get smashed but
It's irresponsible to get
Fucked up.
It's wrong
To hate people because of
The color of their
Skin but it's okay
To hate them if they
Have a different
Point of
View.
Russell Crawford - Floating Aimlessly (CD, Popboomerang, Smooth soft pop)
Really nifty hummable effervescent pop. Australia's Russell Crawford sounds something like a cross between Elvis Costello, Ben Folds, and very early Rick Springfield. Some folks might take that last comparison as a cut...but if you ever heard Rick Springfield's first few albums (before he was ruined by success) you know that is a very high compliment indeed. After releasing his first EP in 2006 (Hearing All That's Heard) Crawford suffered a severe neck injury that put him out of commission for several months. He thankfully recovered and is now back in fine form on Floating Aimlessly. Some really cool direct hits here. The album ends on a thud--an unfortunate choice to cover Andrew Gold's "Thank You For Being A Friend." Otherwise...a nice solid release.
The dammit pussy
Lives in a perpetual circuit
And evolves.
Deserters - Pale Morning (CD, Popboomerang, Smooth soft pop)
Deserters is the latest band driven by the songwriting skills of Luke Thomas who also plays in the bands The Picture and The Ronson Hangup. Fans of 1980s and 1990s guitar pop will find a lot to love here. The tracks on Pale Morning are finely polished and produced to perfection. Luke's music reminds us of not one, but two Neils (Neil Finn and Neil Innes). In particular, the fifth track ("Race Me Home") sounds so much like Innes that we could almost swear its the man himself singing. Moody, yearning pop tunes include "Waking Birds," "Pale Morning," "Looking My Way," and "Valerian (Goodnight)." Really nice sounding stuff, recommended. TOP PICK.

Disgust Of Us - Disgust Of Us (Independently released CD, Pop/rock)
A short mini-album (just under 30 minutes in length) from Oakland, California's Disgust Of Us. These folks have a cool underground guitar-driven sound that is characterized by some uncharacteristically nice and soothing female vocals (something one doesn't normally associate with a hard rock/pop band). The band consists of Cheryl Martinez (vocals, guitar), Patrick Thomas (vocals, guitar), Laura Bagnato (bass), and Sam Banker (drums). Some of the tracks on this album are slightly reminiscent of 1970s progressive rock bands while others take a more direct modern approach. Interesting stuff, these folks are off to a great start here. Top picks: "Tick Tock," "Homemade Haircuts," "Regret Regard."
Don't read.
Stupid people
Read.
Matt Epp - Safe Free (CD, Manitoba, Pop)
Nice breezy organic folky pop with a heavy emphasis on vocal melodies and lyrics. Canada's Matt Epp has a super smooth and inviting sound that is certain to appeal to a wide range of listeners. Epp's tunes are a far cry from the average twenty first century technology-driven dribble that appeals to so many people. Safe Free features twelve songs...pensive guitar-driven tunes that are, for the most part, surprisingly mainstream and accessible. In some ways, Matt's songs sound like a more radio-friendly version of Eels. Not only does this guy write excellent smart songs...but he also has a voice that really adds magic to the proceedings. Plenty of keepers here including "This Old House," "Life For Life," "They Won't Find The Bodies," and "Too Cool." Nice reflective stuff.
Estocar - Metaphorically Speaking (Independently released CD, Pop)
We really admire the way these folks are marketing themselves. This CD features artwork handmade from various LP sleeves...transformed/recycled into a simple CD cover. And instead of a specific numbered edition, the inside is marked "one of 'em out of a few hundred" (haw haw!). Metaphorically Speaking was recorded at Tiny Telephone Studios in San Francisco in 2009. Estocar tunes sounds something like a modern underground cross between The B-52s and The Talking Heads. The tunes are bright and upbeat and feature some really killer danceable rhythms. Sounds like these folks had a lot of fun recording this album. Top picks: "Painted Black Enamel," "Model Citizen Melee," "Throwin' Eyeballs."
Foods expire.
Drugs expire.
Fires expire.
Amplifiers expire.
Fin Fang Foom - Monomyth (CD, Lovitt, Progressive pop)
More and more bands from the 1990s seem to be reappearing lately...and the guys in Fin Fang Foom are the latest to resurface (this is their first new release in six years). Good thing too...because Monomyth is a cool and engaging album that finds the band in fine form. This Chapel Hill, North Carolina-based trio (Michael Triplett, Eddie Sanchez, Mike Glass) plays nice, smooth, progressive pop that sounds not unlike a heady cross between Guided By Voices (but much less poppy) and The Psychedelic Furs (but much more subdued and dreamy). Complex and engaging nine track album. Our initial favorites include "Magnetic North," "Lonely Waves," "Monomyth," and "Nome, Alaska."
For Against - Never Been (CD, Words On Music, Progressive pop)
We were kinda late hopping aboard the For Against bandwagon...but now that we're onboard we'll be staying for the entire journey. This Nebraska-based band began in 1984 and has been widely credited with being one of the first dream pop bands in the United States. With Never Been these guys once again hit the target dead center. We've always been suckers for groovy guitars and great vocals...and this band has plenty of both. It's hard to pin down possible influences here...although some of the more poppy tunes on this album remind us ever-so-slightly of The Hang Ups. You won't find any easy, catchy, predictable pop here...as these songs have a roundabout way of making their point. The more we hear For Against...the more seriously addicted we become. Nothing but cool stuff here...some of our initial favorites include "Sameness," "Black Willlows," "Antidote,' and "The Tenebrists." An easy and obvious TOP PICK.


Anna Garrott - Only Time Will Tell (CD, Blue Steel, Country/pop)
Refreshingly simple and direct country/pop from Anna Garrott. So many modern country music artists overdo it these days...when all you really need are some great songs, a few great players, and a killer singer. On Only Time Will Tell you get all three. Some of Garrott's influeces include Patsy Cline, Loretta Lynn, Tammy Wynette, and Kitty Wells. Our guess is that fans of any of these artists will instantly fall in love with Anna's warm, genuine vibe. Time Will Tell is a nice polished album...but never so glossy and overproduced so that Garrott's personality gets lost in the process. This young lady has a great voice...slightly sassy and sexy...and she definitely has stage presence to spare. Producer Rick Holt added just the right amount of rock and roll punch to these up-tempo country pop tracks. Groovy danceable tunes include "What A Way To Go," "Silver Wings," "Pink Roses," and "Only Time Will Tell." TOP PICK.

A people don't bleed
When you cut it.
It giggles.
Gossip - Music For Men (CD, Columbia, Pop/funk/rock)
Originally known as The Gossip, the folks in this band dropped the "The" and are now just known as Gossip. When we last heard from this band it was during their humble beginnings phase on the Kill Rock Stars label. Music For Men will probably be the album that introduces this band to most listeners not only because it is being released on a major label...but also because the sound is now quite calculated and slick. We can't help but guess that the band's original fans will dismiss this as a sell out album...but we actually prefer the new super slick sound to the band's rougher earlier recordings. So while Music For Men will probably alienate all the super hipsters out there...folks simply wanting some groovy modern funk/pop to dance to will find a lot to love here. Beth Ditto's vocals still sound as strong as ever...and some of the grooves are simply out of this world. Nifty tracks include "Dimestore Diamond," "Love Long Distance," "2012," and 'The Breakdown."
Hate crimes
Are an acceptable form of
Self-expression.
Health don't care.
Health never did
Care.
Hey Young Believer - Invisible By Day (Independently released CD, Pop)
Nice clear and clean hummable modern pop. Hey Young Believer is the San Francisco, California-based trio consisting of Lilly Wolfson, Alex Neuhausen, and Nick Shilling. Invisible By Day features sixteen tracks. Instead of trying to be incredibly artsy or clever, these three musicians seem intent on making music that can easily be appreciated by casual music fans. Their songs are straightforward and feature some instantly catchy melodies. The arrangements are simple and direct which definitely works in the band's favor. Plenty of cool cuts here including "Tidal Waves," "Green Green," "Spark," and "Don't Look Down." Nice refreshing stuff.
The Holy Roman Army - How The Light Gets In (CD, Collapsed Adult, Progressive pop)
This album arrived in our holy mailbox without much accompanying literature...but because it came by way of the cool folks at The Honest Music Alliance we figured it had to be good. And...it is. The Holy Roman Army is the Irish brother and sister duo comprised of Chris Coffey and Laura Coffey. The Coffeys recorded the tracks from this album in their home studio from 2006 to 2008. A lot of time, care, and attention went into the creation of this album. Chris and Laura write and record soft, pensive, subdued dreamy pop tunes that are subtle and calming. The vocals are often haunting and innocent...and the arrangements are often peculiar and unorthodox. If you're looking for an easy fix this isn't it. We had to spin How The Light Gets In several times before the substance inherent in the tunes began to sink in. Kickass cuts include "Berlin," "He's Not Responding," "Lastwood," and "Neon In Our Dreams." Super smart stuff with plenty of unexpected curves...
Humdrum - Individual Man (Independently released CD, Progressive pop/rock)
This is a different sounding collection of tunes from a band with a different approach to progressive pop. Humdrum is four guys in Saint Louis, Missouri: Mic Boshans, Dan Meehan, Paul Maguire, and Phil Strangman. There are so many one-shot bands out there on the planet...who have one basic song or idea and they beat it into the ground until no one is listening anymore. On Individual Man there are no easy canned goods. Instead of writing and recording generic music with the intent to sell it later, it is obvious that these guys are making music for all the right reasons. Some of the songs are loud, some soft, some mid-tempo...but the one thing you won't find here are samey predictable tunes. These songs weave around all over the place...and they feature some wonderfully smart and insightful lyrics (thankfully a lyric sheet is included because you will want to absorb the words). Lots of killer cuts here including "I'm Attractive," "Individual Man," "Earth Is So Reliable," and "For Everything Bad." Recommended. TOP PICK.

Jamie Hutchings - His Imaginary Choir (Independently released CD, Progressive pop)
Some of you out there may remember the band Bluebottle Kiss (they released several albums on Murmur, the same label that boasted the more commercially successful band Silverchair). Despite critically acclaimed albums and connections with tons of other well-known artists, the band never really achieved the recognition they deserved. Jamie Hutchings was the driving force in Bluebottle Kiss...and he has now embarked on a solo career. Folks familiar with his previous band may be surprised at the sounds on His Imaginary Choir. On this album Hutchings takes a much more subtle approach to music...creating smooth, pensive almost folky pop tunes with remarkably effective melodies and thoroughly engaging arrangements. On this album Jamie was apparently inspired by artists from the 1960s and 1970s...and it shows. The tracks on this album have a nice, cool, resilient sound that is sadly missing in the recorded work of many twenty-first century recording artists. Eleven nifty reflective cuts here including "Buried By Trouble," "Indian Ocean Virgin Snow," "Nomads," and "Treasure Trove."
I know there is no place called Heaven.
I know we don't go anywhere when we die.
I know that Jesus doesn't love me because
I know he never existed.
I know there is no God.
Geoff Leigh & Yumi Hara - Upstream (CD, Moonjune, Progressive)
Upstream is an album aimed at listeners with an open mind. Geoff Leigh plays/uses a variety of things on this album including flute, soprano sax, zither, percussion, nose flute (?), voice drone, and electronics while Yumi Hara plays keyboards and sings. Leigh is probably best known as an early member of the British progressive band Henry Cow and also played in the bands Slapp Happy and Hatfield and the North. Hara was/is in the band Frank Chickens and also acts as a DJ under the name Anakonda. Anyone even slightly familiar with any of these other bands will have some idea of what to expect here which is...the unexpected. Upstream is a bizarre collection of tracks that go all over the place. Fans of the previously mentioned Henry Cow will find a lot to love here. Leigh still composes tunes that could almost fall into the modern classical category...but threads of popular music remain intertwined. Some of the tracks are more musical than others...while others are more experimental in nature. Yumi's strange dreamy vocals add a particularly odd element to these proceedings. Nine heady cuts including "Upstream," "Stone of the Beach," "Dolphin Chase," and "The Siren Returns."
The Mercury Program - Chez Viking (CD, Lovitt, Progressive)
The last time we heard from this band was way back in May of 2001 when we covered their All the Suits Began to Fall Off EP. A couple of years after that EP was released the band took a break...and have now re-emerged with this seven song disc. Their fans will no doubt welcome them back with open arms because these guys were (and are) one of the more inventive and engaging instrumental bands to emerge in the 1990s. The songs are progressive for the most part but never difficult or pointlessly artsy. These latest recordings find the band playing music that has flowing epic qualities. The arrangements are flawless...the melodies strong and absorbing. This is a band that is obviously a labor of love. Let's hope this time around these guys receive enough support to keep the momentum going. They deserve it. Killer cuts include "Chez Viking," "Arrived/Departed," "Stand & Sing," and 'Fluorescent Laces." Housed in a particularly nice tri-fold cardboard sleeve. TOP PICK.

The Most Powerful Telescope In The Universe - The Moonlight's Fair Tonight (Vinyl LP, Data Was Lost / Ionik)
A beautifully packaged 12" vinyl LP and...can you believe it...we still don't have a record player hooked up in our office suites...?!! Sad but true, once again we're not following trends. And in this case it's a bummer because this one looks to be a real treat. Oh well...we'll hold onto this l'il sucker until it becomes unfashionable (again) to play records...and then we'll start spinning 'em again...
My Dad Is Dead - A New Clear Route (CD, Unhinged, Pop)
Most folks probably still think of My Dad Is Dead as an underground band in the 1980s that had some moderate success on the college radio circuit in the United States. But what those same folks probably aren't aware of...is the fact that Mark Edwards (the name who is My Dad Is Dead) never completely stopped releasing quality albums. (Although there was a gap from 1997 to 2005 when the 'band' released the reunion album A Divided House). Switch to 2009...and Edwards unleashes another batch of groovy melodic guitar pop. Unlike other artists who seem pressed to change and/or alter their sound to fit the changing times, Edwards continues doing what he does best. His songs feature smart chord progressions, exceptional melodies, perceptive lyrics, and simple arrangements. Instead of sounding tired or corny, this album has the same cool resilient qualities that made My Dad Is Dead such a cool band in the 1980s. Mark hits the target with each and every track here...but our particular favorites include "Carolina Blue," "A New Clear Route," "The Rising Tide," and "Walls." TOP PICK.

Nurse whatever you can
Get your mouth
Around.
Olekranon - Identi (Limited edition CD-R, Inam, Progressive/noise)
The drone/noise movement in the United States is becoming increasingly obscure and/or complex. While the genre may never reach a mass audience (that really isn't the point, is it...?), there are most certainly those in the minority who are addicted to the strange hypnotic sound. The folks at Inam have released an extremely limited edition release (only 100 copies are being produced) of Olekranon's Identi. While the majority of the tracks are of the drone/noise variety, some of the cuts are surprisingly melodic and accessible. Really noise artwork on this one. Absorbing and slightly cerebral...
Madame Pamita - Madame Pamita's Wax Works (CD, Old Time Is A Good Time, Pop)
There have been plenty of unique approaches to recording and releasing music over the years. Some folks may remember when Tiny Tim released a 78 RPM record. More recently Cheap Trick released their new album on 8-track. A 2009 AC/DC box set even included a miniature guitar amplifier as part of the set. So...when we read the press released for Madame Pamita's Wax Works we were initially puzzled by the claim that the album was recorded "...using absolutely no electricity during the playing or recording process." Yeah, right! we thought to ourselves...pretty funny but impossible. But as we continued reading...and we began to listen...we realized that Madame Pamita (whose real name is Pamela Ann Moore) did indeed record her album without electricity. For you see, the appropriately-titled Wax Works was recorded on a hundred year old wax cylinder recorder (the kind you had to crank by hand). As such, this is possibly the most low fidelity twenty-first century album you could possibly get your hands on (complete with all the strange crackles and pops that only wax could produce). An interesting gimmick to be sure...but it wouldn't be nearly as interesting if it weren't for the fact that the music itself is completely and totally credible. Yup, these strange simple tunes recall a time decades ago when music was much simpler and far more direct. This short album (approximately 26 minutes in length) features thirteen intriguing tunes including "Madame Pamita's Theme Song," "Three Wishes," "Moving Day," and "No Bad News." We can't wait to hear what this talented lady comes up with next. Highly recommended. TOP PICK.

The Pantones - Inside The Sun's Wild Flame (Independently released CD, Pop)
After several years of home recordings, the guys in Bath, Michigan's The Pantones decided it was time to record an album in a proper studio. Inside The Sun's Wild Flame is the result, a batch of tunes the band members recorded at El Pop Studios in Eaton Rapids. More than any other band, the tracks on this album remind us very much of some of the poppy keyboard sound of 1970s British band Stackridge. Vocal melodies are up front in the mix, and the band's tunes feature appropriately restrained arrangements. The more we spin this album...the better it sounds. Instantly hummable tunes include "Circus Freaks," "Keeping You Alive," and "Welcome to the Desert."
Parallax Project - I Hate Girls (CD, Kool Kat Musik, Pop)
Parallax Project was supposed to be a variable rotating band created by Michael Giblin...but after he assembled a live band to promote his debut album the group stuck together. Produced by Don Dixon, I Hate Girls is a direct shot of pure melodic guitar pop. Giblin borrows ideas and sounds from classic artists from the past few decades...but injects his tunes with his own unique point of view...and he's got a great voice for pop music. Girls spins like a non-stop string of hit singles (hit singles that you have never heard before, of course). Upbeat, positive cuts include "All The Same," "I Hate Girls," "Half," and "Needle In A Haystack." Catchy peppy pop.
Project Skyward - Moved By Opposing Forces (CD, Rocket Girl, Progressive pop)
Project Skyward is the band created by Ryan Field (who goes by the name 'Skyward'). Moved By Opposing Forces is the second full-length release from Field who--before becoming a musician--got a college degree majoring in holistic science and astronomy. Forces displays a heavy emphasis on space and technology. The tracks are driven by electronic rhythms and feature interesting heady layers of spacey keyboards. Folks who were into the trance movement in the 1990s will find a lot to love here. Ryan's songs sound something like 1990s trance music updated to the twenty-first century with rhythms (and sometimes vocals) added to the equation. Plenty of cool drifting qualities here. Nifty cuts include "Canis Major," "Lunacy," and "Fairweather Friend."
The Revelations Featuring Tre' Williams - The Bleeding Edge (CD, Decision, Soul/pop)
There has been a refreshing and impressive resurgence of genuine soul music over the past few years. For such a long period of time almost all black artists seemed to think that they had to incorporate elements of rap or hip hop into their music or they wouldn't have an audience. Thankfully we are now hearing from artists who think outside the box...artists like Tre' Williams and The Revelations. The Bleeding Edge is a slick album...super slick and polished...but the songs have the kind of soul and heart that was such an important piece of the puzzle for many of the great soul artists from the 1970s. This, the debut album from this Brooklyn, New York-based sextet...is a straight shot of smooth hummable soul pop. The arrangements are thick and danceable...and the vocals are way up front in the mix. Fortunate, because Williams has a great voice that really makes these tunes cook. Fifteen keepers here including "Stay Free," "Let's Straighten This Out," "It's Too Late," and "Heavy Metal Blues." Cool and real.
D. Rogers - Sparks On The Tarmac (CD, Popboomerang, Pop)
The folks at Australia's Popboomerang label always seem to have an uncanny knack for discovering some of the best new pure pop artists. With Melbourne's D. Rogers they have, once again, hit the target dead center. This young singer/songwriter presents pop tunes reminiscent of Neil Finn and a few soft, introspective folky tunes. This is Rogers' third full-length release. It's a smooth, polished effort full of instantly catchy tunes with warm and inviting melodies. This fellow isn't an underground artist in any conventional way. He writes and records classic pop that could easily be appreciated by millions of fans. Sparks On The Tarmac is a nice clean blast of twenty-first century pop...featuring cool credible tracks like "Poison Pen," "First To Know," When It's Done, It's Done," and "How Unfortunate..." Neat stuff.
Rollerball - Two Feathers (CD + DVD, North Pole, Progressive)
This is an album...that starts at one place and ends up somewhere else entirely by the disc's end. There have been so many twenty-first century bands and/or artists whose music is heavily influenced by 1970s progressive rock. But in most cases the artists are merely rehashing old ideas. Perhaps that is what makes Rollerball such a refreshing change of pace. The folks in this band write and record what could best be described as progressive pop/rock...but instead of aping and/or copying bands from the past, they simply use the ideas as a diving board to create their own unique sound. Some of the tracks on Two Feathers are almost normal sounding...while others are wildly unpredictable and experimental. You'd never know from listening to this CD that these folks have been at it for about fifteen years now. In addition to the CD, this package also includes a DVD with music videos from the 1990s and beyond, a film by Starbage Hands, and performances by Rollerball, OVO, and Ronin in 2005. So many listeners want a band to be easily pigeonholed and categorized. The folks in Rolllerball defy categorization and, by doing so, are creating their own unique niche in the world of music. Housed in a beautiful cardboard foldout sleeve. Recommended. TOP PICK.


Boris Savoldelli & Elliott Sharp - Protoplasmic (CD, Moonjune, Progressive/experimental)
This album was recorded without overdubs in September 2008 at zOaR Studio in New York. Folks seeking gentle, familiar, and/or accessible music should be warned in advance that this is difficult stuff. Boris Savoldelli and Elliott Sharp are sure to alienate a lot of listeners with this album...and that just might be the point here. Actually, our guess is that these two musicians simply made these recordings without giving a damn how they would be perceived. As such, Protoplasmic is a total and complete artistic endeavor. Savoldelli and Sharp let their imaginations run wild on these recordings...and the results are rather bizarre and spectacular. Peculiar electronics and effects gone wild abound here. This is the kinda stuff you either love or hate. We love it when folks challenge us...and Protoplasmic does just that. Crazy, unpredictable, offbeat, and insane...this is an album for purists. Ten bizarre tracks including "A-Quantic," "Reflective Mind, " "A Meeting In A Park," and "Dig It." TOP PICK.

Scan Hopper - Scan Hopper (CD, Simplexity, Progressive pop)
Hmmm...interesting. Scan Hopper is the one man based comprised of Scott Hopkins. This, the band's debut self-titled album, contains tracks recorded from December 2008 to March 2009 but "several elements were recorded well before then, and a majority of the music was actually composed between 2002 and 2004." Scott has apparently been influenced by music from the vinyl era. Instead of predictable canned creations, the tracks on this album seem strangely out of synch with music being released in 2009. And that, of course, is a very good thing. Considering how many people have begun collecting vinyl again, we can't help but think that this album would be a prime candidate to be released on vinyl as well (perhaps this is already in the works?). We can't come up with many similar sounding artists or comparisons...but some of the ideas presented here remind us of Joy Division and even The Residents at times. A bizarre hodge podge of ideas and sounds. Fourteen tracks including "Your Timbre," "Notes Or The Face (Plumage Rock)," "Sparkler," and "The Grass Mountain."
Steve Shiffman & The Land of No - Steve Shiffman & The Land of No (CD, Tiny Beast, Pop)
Originally in the band 4-Star Movie, Canada's Steve Shiffman decided to strike out on his own after moving to New York and hooking up with drummer Pete Hayes. The band now also includes Alec Ferrell and Kent Heine (both of whom previously played in The Holy Ghost) and Dave Holinghurst (who was formerly in Small 23). This band's self-titled debut features songs that go all over the map. While basically a pop band, these guys don't play predictable samey modern pop. Plenty of interesting sounds, styles, and melodies here. Our favorite tracks include "Unfortunately For Her," "Jet Lag Blues," and "Squirrel in Chinatown."
Sam Shrieve - Bittersweet Lullabies (Independently released CD, Pop)
Being the offspring of well-known musical celebrities has its pluses and minuses. In some cases, a celebrity's son or daughter has an immediate advantage by having his or her foot in the door. In other cases...it almost seems as if the connection is a hindrance and/or a curse. Being the son of John Lennon certainly didn't do much for Julian Lennon's career. But in other cases similar connections have spawned some interesting automatic celebrities. Sam Shrieve's father is Michael Schieve who played drums in Santana. Sam may be following in his dad's footsteps by making music...but on this album he's working in an entirely different genre. Bittersweet Lullabies is a nice big slice of pure pop. And for a debut, it's certainly impressive. The album is slick...super slick and well-produced. We're not sure if having a debut this polished is a plus or a minus. In some ways, we like to hear an artist progress over time rather than hear them start on such a high note. But in other ways...if you have the resources to record something like this...why not? Slick hummable pop tracks include "Kiss You," "Hey Adrian," and "Said and Done."
The Sons of Hercules - A Different Kind of Ugly (CD, Saustex Media, Rock/pop)
The last time we heard from The Sons of Hercules they sounded very much like a modern rock version of The New York Dolls. On this, the band's latest full-length release...we're pleased to report that the band still sounds very much like a modern rock version of The New York Dolls. Thank God that some things still stay the same. These guys take the most direct approach possible in music...turning way up loud and just letting their tunes rip naturally. There are no fancy studio gimmicks...no thick layers of overdubs...virtually nothing to get in the way of the band's raw rock and roll power. A Different Kind of Ugly is the band's fifth full-length release...and it proves beyond a shadow of a doubt that these guys are in it for the long haul. Raw rockers include "A Different Kind of Ugly," "Numb," "No Regrets," and "Easy Action." This album would make Iggy Pop proud. TOP PICK.

The world is shitty because
People are
Shitty.
Sprocket - Medicated Empty (Independently released CD, Progressive pop/rock)
Produced by Mike Herrera (MxPx), the guys in Los Vegas, Nevada-based Sprocket have come up with a nice, thick, hard rocking batch of tunes here. Originally from Boise, Idaho, the guys in Sprocket released their debut disc (Sympathetic Addictions)...and then shortly afterward lead vocalist/guitarist Brodie Knight's father passed away and he had several surgeries. During his recovery he and his bandmates came up with the tune "Medicated Empty" which ended up being the lead track and title of the band's latest album. The tracks on Medicated Empty have a nice, big, thick, explosive sound. These recordings feature layers upon layers of overdubs...but the songs still have the necessary ingredients that give them an edge. These guys have a big arena sound that should appeal to fans of super slick bands like U2.
Star & Micey - Star & Micey (CD, Ardent Music, Pop)
Star & Micey is the Memphis, Tennessee-based trio comprised of Joshua Cosby (lead vocals, acoustic guitar), Geoff Smith (vocals, bass guitar, percussion), and Nick Redmond (lead guitar, keyboards). Produced, engineered, and mixed at the legendary Ardent Studios in Memphis, this self-titled album captures all the immediacy and excitement of a live performance. And judging from the songs on this album our guess is that Cosby, Smith, and Redmond put on a killer live show. Plenty of cool upbeat numbers here threaded with slight hints of bluegrass and blues...but the songs are definitely pure pop all the way. Feelgood tracks include "Salvation Army Clothes" (a truly outstanding tune), "So Much Pain," "On Your Own," and "Quicksand." Smart classy pop stuff.
Sujo - Morte e Descida (Limited edition 3" CD-R, Inam, Noise/drone)
A really cool limited edition release (only 100 copies are being made available to the public). This tiny little 3" CD-R features nineteen minutes of drone noise. What more needs to be said...? Totally underground artsy stuff for those needing some serious mind numbing...
Tin Huey - Before Obscurity: The Bushflow Tapes (CD, Smog Veil, Progressive pop/rock)
Some of you out there may remember Tin Huey. While the guys in Devo were raking in the bucks and fans, Tin Huey remained one of Akron's lesser known (but critically acclaimed) bands that never had much commercial success. Because of the band's tiny cult status, we were very surprised and pleased to see a new disc being released under this band's name. Thanks to the folks at Smog Veil, new, unearthed, and unreleased tracks are being made available to that small but enlightened segment of the population interested in hearing some obscure Tin nuggets. Before Obscurity: The Bushflow Tapes features fourteen tracks...some live, some previously released, and some previously unreleased. This is a weird hodge-podge of sounds and styles...and a good overview of what the guys in Tin Huey were all about. A nifty little audio collage, this one...
Tom Thumb - We Never Die (Independently released CD-R, Progressive pop)
Most up-and-coming artists sound very much like some other more successful artist. Common points of reference in 2009 often include Ben Folds, The Ramones (still), Sufjan Stevens, The Flaming Lips...as well as any other number of other commercially and/or artistically credible acts. What impresses us most about the folks in Tom Thumb...is that they aren't aping any of the usual hip acts. This band writes and records music that seems to come straight from the heart. Although there aren't any easy and instant points of reference, a few of the tracks on We Never Die remind us slightly of early Alex Chilton. Ten nifty cuts here including "Olivia" (a truly exceptional tune), "Better Days," "Polished Improv," and "Acid Rain." Out of step with the pack. Neat stuff.
Divided we fail.
United we fail.
Variety Lab - Team Up! (CD, Peer, Pop)
When we slammed this CD into our player our first reaction was...The vocalist in this band sounds just like Donovan! Alas, when we perused the back cover we realized...that the first track actually features Donovan himself on lead vocals. Variety Lab is the one man band consisting of Thierry Bellia who released his first album (Providence) in 2003. Bellia chose some excellent folks to collaborate with on this album. Tracks feature input from such super cool artists as Mona Soyoc, David Bartholome, Kidsaredead, Lily Frost, Lisa Kekaula (of The Bellrays), and Yael Naim. What is interesting here is that...instead of sounding fragmented and disjoined...this album holds together extremely well. Nice thick commercial sounding pop that is totally credible and entertaining from start to finish. Killer cuts include "Is This The Last Time?", "Soda Pop Confusion," "Let's Boogie," and "Love Is A Bird." Totally cool stuff.
The Very Foundation - This Restless Enterprise (Advance independently released CD, Pop)
Nice understated melodic pop. The Restless Enterprise features plenty of sparse, smart pop tunes. The album features guest musicians from other bands: The Decemberists, Blind Pilot, Oh Darling, Blue Horns, and Upsidedown. We didn't receive the entire package on this one so we'll keep this brief. The folks in The Very Foundation write and record credible, memorable pop with smart lyrics and inventive melodies. Plenty of really nice sounding stuff here...
Vlor - Six-Winged (CD, Silber, Progressive/experimental)
Trying to review and/or cover bands and artists whose music doesn't easily fit within specific categories is simultaneously time consuming, frustrating, and thought provoking. After all, it's a lot easier to simply toss out a few positive sentences about the latest rock group whose songs all pretty much sound the same. Around since 1992, Vlor is a band that has come and gone and shifted from one phase to another. This album presents tracks that were recorded by Brian John Mitchell who recorded guitar and bass tracks and then sent them to various artists/musicians across the country and around the world to expound upon and/or flesh out (or more accurately, as the press release states "a collection of Silber all-stars working together). The artists recording with Mitchell include Jon DeRosa, Jessica Bailiff, Paolo Messere, Annelies Monsere, Martin Newman, Mae Starr, Jim DeJong, Michael Walton, Brian McKenzie, Michael Wood, and Megen McAvenney. Not surprisingly, this album goes all over the map...and very often totally off the map altogether. When money isn't the motivation...it's amazing what can happen in music. A mind-bending blur of styles and approaches...almost completely unpredictable. TOP PICK.


Simone White - Yakiimo (CD, Honest Jons, Soft pensive folky pop)
Smooth soft pensive pop from Simone White. On Yakimo, Ms. White sounds something like a cross between early Suzanne Vega and that bizarre stripper in Robert Altman's Nashville film (remember her...?). The tracks on this album feature very simple, straightforward arrangements that allow the listener to focus on Simone's lyrics and melodies. She's a soft singer...almost whispering on many of these tracks. Melodies are what make this album such a solid spin. White writes modern classic folk/pop tunes that are smart and resilient. Several knock down dead great cuts here including "Candy Bar Killer" (an incredible tune), "A Girl You Never Met," and "Let the Cold Wind Blow."
Daphne Willis - What To Say (CD, Vanguard, Pop)
The debut Vanguard full-length release from Daphne Willis, a young lady (only 22 years old) with a voice and presence well beyond her years. Willis lives in Chicago and only started playing guitar about three years before the release of this album...which might explain the underlying excitement in her music. The tracks on What To Say are unashamedly commercial...super slick modern pop tunes with slight threads of blues and soul. What will blow most folks away...are Daphne's vocals. This young lady has a truly amazing voice and really knows how to belt out a song without overdoing it. This twelve track album is certain to be hugely successful over the course of the next few months. Killer tracks include "Everybody Else," "Bluff," "Swirl," and "Jim Thornton."
Wolfmother - Cosmic Egg (CD, Interscope, Hard rock/pop)
You know we have to admit that Wolfmother discs have slipped through our fingers in the past. But for whatever reason (our frame of mind, the quality of the previous releases)...we just weren't that impressed. Cosmic Egg changes all that. This album is a hard-hitting intense ball of fire. Fans of bands like Led Zeppelin and Jane's Addiction are almost certain to go apeshit over this CD. There are a couple of softer tunes here...but for the most part Egg is a blast of hard modern rock. Like the previously mentioned bands, the guys in Wolfmother can play like holy hell. These tunes have a thick, ballsy sound...and the lead singer is a totally believable wailer. Produced and mixed by Alan Moulder, this little eggie ROCKS. Gripping tracks include "California Queen," "Sundial," "Pilgrim," and "Violence of the Sun." TOP PICK.

J. Wong - J. Wong & The Popular Butchers (Independently released CD EP, Pop)
Nice laidback folky pop. J. Wong's songs have a nice sincere sound that is most appealing...and they sound nothing like what you normally hear from your average up-and-coming underground rock band. Wong was a founding member of the band Rand-Univac and is now out on his own writing and recording music in a decidedly different genre. This guy has a great voice and writes what might best be described as classic folky pop. With the right marketing and luck...Wong could very easily find himself hugely famous...
Life isn't
Worth
It.
XOXO - C'est la Vie (CD EP, 24 Hour Service Station, Pop)
A short little EP (only 25 minutes long) full of playful melodic pop. We rarely review EPs...and only in cases when the music is really exception. This disc most certainly falls into that category. C'est la Vie features some fantastic pop tunes presented simply without unnecessary fanfare. The vocals are particularly appealing...and the arrangements are kept to a bare minimum which allows the listener to concentrate on the vocal melodies and lyrics. Seven killer tracks here including "Fly Superman Fly," "Done and Done," "A Song for the Reminiscent," and "Merry Times." TOP PICK.

When you're three you're nothing.
When you're ten you're nothing.
When you're sixteen you're nothing.
When you're twenty-five you're nothing.
When you're forty you're nothing.
When you're eighty you're nothing.
When you're one hundred you're nothing.
ZZ Top - Double Down Live 1980 * 2008 (Double DVD, Eagle Vision, Pop/rock)
Very nice double DVD set that presents ZZ Top live in 1980 (Disc 1) and live in 2008 (Disc 2). When these guys first started out few folks would have predicted they would be around several decades later...but here we are...several decades later...and ZZ Top is still selling out wherever they play. The first disc presents ZZ Top at the top of their game playing at the Grugahalle in Essen, Germany...slamming out 22 early classics from their Tres Hombres and Fandango! albums. The second DVD was shot on the band's recent European tour in 2008. In some ways these guys have almost become a caricature of themselves...but in a way, that's the beauty of their music. They play timeless rock and have the good common sense not to take themselves too seriously. Totally entertaining from start to finish, this set offers a nice, comprehensive overview of this highly regarded band...
A
Abandon Kansas - We're all going somewhere
Michel Ackermann - Kite
Air Waves - Air Waves
Al Atkins - Demon deceiver...plus
Arrivederci - Arrivederci
A Beautiful Curse - As it should be
Afghan Star - Original soundtrack recording
Alchemist - Chemical warfare
Verden Allen - My masochistic side
Alphatronic - Sonic landscapes
A New Vice - A New Vice
Anthem In - The cloudbusting EP
Arctic Sleep - Abysmal lullabies
Assy Fish-Bass - Bass in my ass
Atsiaktonkie - Four wolves prophecy
Jacob Augustine - Harmonia
B
Baak Gwai - Find a stranger in the alps
Backnbloom - Backnbloom
Norman Baker - The art of not knowing
Devendra Banhart - Baby EP
Barrel House - Open road
Bear in Heaven - Beast rest forth mouth
Beat Circus - Boy from black mountain
Beautiful Few - The nights you did your hair
Beauvilles - Whispering sin
Christopher Bell - Cover EP
Bend - The helpless EP
Sylvia Bennett - It's christmas time with sylvia bennett
Blackheart - Invisible
Black Mold - Snow blindness is crystal antz
Terence Blanchard Group - Choices
Blues Condition - Swingin' blues & rockin' roots music
Bonnington Truce - Bonnington Truce
Boy Without God - Your body is your soul
Boz - Karma knows...
Brokencyde - I'm not a fan but the kids like it!
Bronze Radio Return - Old time speaker
Criag Buhler - Skykomish
Bunnygrunt - Matt Harnish and other delights
Buskin & Batteau - Red shoes and golden hearts
C
Candace Brooks Band - The chase
Candy - Candy
Steven Casper & Cowboy Angst - Topanga ranch motel
Castevet - Summer fences
Billy Catfish - Half a jug full = no deal
Alexandra Celano - I'm overcome
Circle Circle - Square square
Circular System - Signal morning
Co-defendants - The patdown
Color Turning - Good hands bad blood
Copernicus - Disappearance
Copilots - Escape through the trees
Shannon Corey - Overdue
Cribs - Ignore the ignorant
Estrella Cristina - This is life
D
Mason Daring - Mason Daring
Dfactor - Slashing the sunlight
The DGB - Victory song
Marq DeSouza - & all his boyish charms
Don Diego - A new beginning
Ron Ray Band - On top of the heap
Mike Doughty - Sad man happy man
Downer Party - Ego-driven lust creatures
Dr. Jekyll and Mr. Hyde - Promo edition
Cornelius Dufallo - Dream streets
Dufus - In monstrous attitude
E
Brenda Earle - Songs for a new day
Early Hours - Falling elevators EP
Echelons - Don't kiss her face
Pauline Edwards - There comes a time
Empty mirror - Abstracted catholic
Eyes Set To Kill - The world outside
Eva & The Heartmaker - Let's keep this up forever
Evan and the Modern Human Show - A moose supreme
F
Face Value - Rode hard, put away wet
Fame - Original motion picture soundtrack
Family Curse - White medicine
Fans of Jimmy Century - Head go whoosh
Fonnie Fauss - New songs for the old frontier volume 1
Dodd Ferrelle - Lonely parades
Fighting the Villain - First impression
Fireman's Daughter - Road to tennessee
Floating Men - The sighing hours act II: swimming with gods
Lita Ford - A taste of...wicked wonderland
Dale Frane - 401K: Madness, greed and escape
Ad Frank and the Fast Easy Women - Your secrets are mine now
Fugitives - Find me
Funny People - Original motion picture soundtrack
Furious Seasons - Thank you for saturday
G
Anna Garrott - What a way to go
Gas - Neue zeit
Glen Iris - "Horseless" b/w "Big Hatchet"
Gogol Bordello - Live from axis mundi
Alex Gomez - Love sex & drugs
Nicki Gonzalez - Moron love
Gospel Gossip - Dreamland
Grand Hallway - Promenade
Grass - Rogue waves
Groove Kings - Blood red
H
Hadley, Norman & Keeble - An evening of gold
Hail the Size - I can't die in L.A.
Ben Cooley Hall - Owning up to a life
Trevor Hall - Trevor Hall
Hallelujah The Hills - Colonial drones (defective CD-R)
Will Hanson - Hope on top
Harken the Hands Askew - Thou
Don Harvey - A dance in red
Bill Hart - This is why
HB3 - The veldt
Fritz Helder and the Phantoms - Greatest hits
Hi-Nobles - Shake!
Heavy Hometown - Action figures
Hollis Brown - Hollis Brown
Hot Cha Cha - The world's hardest working telescope & the violent birth of stars
I
In Cadeo - Making our graves
Inglorious Bastards - Motion picture soundtrack
Inspector Cluzo - Inspector Cluzo
Iron Horse - A boy named blue: The bluegrass tribute to the Goo Goo Dolls
The Iveys - The Iveys
I Was Totally Destroying It - Horror vacui
J
Alan Jackson - Songs of love and heartache
Janus - Red right return
Cosmo Jarvis - Cosmo Jarvis
Jookabox - Dead zone boys
Simon Joyner - Out into the snow
Frank Jurgens - Last call at the tiki bar
K
Katastrophe - The worst amazing
Katzen - It hertz!
Kennky and Leah - You and the night and the music
Kenny Young Project - Kenny Young Project
Kestrels - Primary colours
Kicksville - The singles - season 2
Kissing Cousins - Pillar of salt
Chris Knight - Trailer II
Komp'L - Tunnel vision
Greg Koons and the Misbegotten - Welcome to the nowhere motel
Kut - Doesn't matter anyway
L
Language-Arts - Where were you in the wild?
Lazy Preacher - 4th & independent
John Lefebvre - Psallngs
Laneous and the Family-Yah - Laneous and the Family-Yah
Steeuart Liebig/The Mentones - Angel city dust
Little Fyodor - Peace is boring
Little Tybee - I wonder which house the fish will live in
Little Tybee - Building a bomb
Jennifer Logue - The pretty EP
Los Explosives - Los Explosives
Lost Kisses - My life is sad and funny
Lower 48 - Everywhere to go
Lullwater - Forest for the trees
M
Gunnar Madsen - Two hands
Marizane - Cosmosis
Chris Marshall - Starting out
Jesse Matheson - Pleasure pounds
Kent McAlister & The Iron Chair - How i'll remain
MEM - Archaea
Men - Women aren't men
Men Aren't Men - Women
Meridiem - A pleasant fiction
Kono Michi - 9 death haiku
Mike Middleton - Waxing gibbons
Mile Marker Zero - Mile Marker Zero
Misophone - I sit at open windows
KR Morales - Simple man
Corbin Murdoch & The Nautical Miles - Wartime lovesong
Mystery of Two - Mystery of Two
N
New Slave - New Slave
Valerie Nicole - From the heart
Niggers - We are niggers
Nosound - A sense of loss
O
Robin O'Brien - The apple in man
One Eskimo - One Eskimo
John O'Mara - Five year missionas
Orchid of the Living - Orchid of the Living
Joao Orecchia - Hands and feet
OS Haxixins - OS Haxixins
Over The Hill - Looking for a spark
Ox - Burnout
P
Paper Heart - Original motion picture soundtrack
Paper Scissors - Howl
Peace - The peace
Pepper Dome - Let's try the otherside
Pere Ubu - Bring me the head of ubu roi: The radio play, pt. 1
James Perry - Now you're gone
Pi - Fire horse girl
Play the Angel - Play the Angel
Plea - Modern chaos
Ellynne Plotnick - Life is beautiful
Pocket - 3 single sampler
Ana Popovic - Blind for love
Porcupine - The trouble with you
Practically Einstein - Troubles with modern convenience
Pride Parade - Dose
Pretty Faces - Another sound
Public Good - No. 1
Puffy Dead Stuff - Dead stuff smells great
Q
R
Rails - Parallel movements
Red Channels - Red Channels
Red Rooster - Walk
Red Star Revolt - Red Star Revolt
Rent To Own - Spellbound
Requiem For Delinquency - Hobs end
RHINOCEroses - We is shore dedicated
John Robert - Meant to be
Rockabye Baby! - Digital download card
Matthew Ryan - Dear lover
S
60 Watt Kid - Welcome from the bright side
Sarakula - City heart
Micky Saunders / Dan Susnara - In the same old place / everything you're not
Chris Schultz & Tourists - Gemini
Scruffs - Conquest
Secret Pop Band - Pardon the solar interruption
Seedy Seeds - Count the days
Self-Evident - Endings
Sexy Accident - Mantoloking
Siena Root - Different realities
Slivovitz - Hubris
Chris Smither - Time stands still
Snowbyrd - Diosdado
Soultet - Yours, mind, and the truth
Starcode - A fine line
Joe Stickley's Blue Print - Smoke leaves town
Storys - Town beyond the trees
States - We are the erasers
Stationary Odyssey - Sons of boy
Stepfather - Original motion picture soundtrack
Heather Stewart - Life of the party
Angie Stone - Unexpected
Luke Stone - Somethin's gotta give
Strotter Inst. - Bolzplatz
Super 400 - Sweet fist
Nathanuel Sutton - Starlite
Roxy Swain - new love designers
Swamphouse - The fade EP
T
Aly Tadros - Things worth keeping
Carley Tanchon - Pendot
Adam Taylor - Play the piano drunk
Brianna Taylor - Fireworks at the fairground
Teleseen - Fear of the forest
Terminal Lovers - As eyes burn clean
Brett Terry - You and your tribe
Textile Orchestra - For the boss
Tim Be Told - From the inside
Tin Star - Bettie Lane
Tirra Lirra - Grasp your free hands grow
TPF! - Es slassh tee
Adam Taylor - Play the piano drunk
Jessie Torrisi - Bruler
U
Underground Soul - Soulraye
Unit Breed - Always distance the lonely
Uh Uh - Yuh yuh
V
Gaby Valezquez - Let me in
Vangough - Manikin parade
Various Artists - Welcome to the wetherbeat scene 1988-1991
Various Artists - Rockabye Baby!: Lullaby renditions of Aerosmith
Various Artists - Shark Batter introduces sounds from the scottish underground
Various Artists - Prids Tribute: Connect the dots (CD-R)
Various Artists - Things about comin' my way: A tribute to the music cof The Mississippi Sheiks
Various Artists - Kutsune Maison Compilation 8
Various Artists - Yo gabba gabba: Music is...awesome!: Hit songs from the show!
Chris Velan - Solidago
Mia Vermillion - Alone together with the blues
Vessel - Vessel
W
Billy Wallace - The road spit me out
T.h. White - Company book
Kat Walker - Jazz skat gumbo
Sean Walsh and the National Reserve - Homesick
War Tapes - The continental divide
Wedding Soundtrack - Na na na ro
We'll Go Machete - We'll Go Machete
The Wheat Pool - Hauntario
Where the Wild Things Are - Motion picture soundtrack : Original songs by Karen O and the Kids
The Wind Whistles - Animals are people too
Wonderbugg - Transgraduate
Woodward - Woodward
World's Greatest Dad - Original motion picture soundtrack
Anson Wright & Tim Gibson - Ukiah's lullaby
X
X Borts the Slorch - Trot trot
Y
Yes Pleases - From whence it came
Michael Yonkers - With the blind shake
You Are Home - Phoneyhome
Z
Zebras - Parasitic clones under the strong arm of the robotic machine