About E-mails * babysue® Store * Donate * Contact Info * LMNOP * babysue * dONW7 * Poetry * T-Shirts * Review Policies


*Top Picks

RATING SYSTEM:


= UNBELIEVABLY INCREDIBLE

= EXCELLENT


= VERY GOOD


= GOOD


= FAIR


= SHITTY
Arborea - House of Sticks (CD, Borne! / Acuarela, Folk/pop)
The third full-length release from Arborea. This band is the duo consisting of Shanti Curran and Buck Curran. The Currans recorded House of Sticks in an old hunting cabin in western Maine. The ambience of the environment obviously bled its way into the music...making it sound slightly perplexing and haunting. This album features nice, smooth, organic, progressive folk tunes that would not sound out of place in the 1970s, 1980s, 1990s, or even in the twenty-first century. These beautiful, intricate tracks have a nice timeless quality that is engaging and real. The songs are sparse and gentle...and delivered with genuine personal warmth. A word of warning: You do have to be in the mood for this kind of music (i.e., if you're flying down the road with the windows down this probably won't be the right choice). Shanti has a really great voice that reminds us of some of the more subdued British female vocalists from the 1970s progressive era. This music extends far outside the boundaries of 2009 pop music and that is, of course, most admirable. Eight reflective cuts here including "River and Rapids," "Alligator," and "House of Sticks." Soothing and thought provoking. Recommended. (Rating: 5++)

The ARS Supernova - Lumina (Independently released CD, Pop/rock)
Hard to believe The ARS Supernova is an underground band releasing their own music. From the sounds we're hearing on Lumina these folks would fit right in with a host of major artists on a host of major labels (and that isn't meant as a cut, just an observation). Many of the songs on this album bear a striking resemblance to some of Queen's later material. The songs feature a super slick recorded sound, layers upon layers of overdubs, complex arrangements, and a soaring vocalist who would make Freddie Mercury proud. Because we're not really that into big production arena pop, this album isn't up our own peculiar little alley. But because these folks are so good at what they do, we wanted to make readers aware of their music. If this is your kinda bag, there's a good chance you will be playing this one into the ground. Great sounding guitars throughout. (Rating: 4+++)


Beep Beep - Enchanted Islands (CD, Saddle Creek, Progressive pop)
Talk about an acquired taste. If you're looking for something you can understand, appreciate, and dump all within the scope of a day or two, Enchanted Islands probably isn't the right album for you. Beep Beep is the duo consisting of Eric Ray and Christopher Terry. The folks at Saddle Creek came up with a one-liner that does a good job of describing this one: "Enchanted Islands is a bewitched fantasia for a mysticized and genetically mutated Galapagos Islands." To try and describe the overall sound... Ray and Terry write and record modern electronic-based pop that sometimes sounds strikingly subdued and normal while at other times it sounds slightly off-kilter and peculiar (the Captain Beefheart-inspired jagged atonal guitar riffs certainly add an odd twist to some of these compositions). After spinning this l'il sucker about a dozen times...we found that the more familiar the songs became the more we liked 'em. Solid mentally-challenging cuts include "I See You!", "Mermaid Struggle," "Goodbye Sunshine," and "Only See Me." Recommended if you like different flavors. (Rating: 5++)


Bell X1 - Blue Lights on the Runway (CD, Yep Roc, Pop)
Bell X1 is the Irish band consisting of Brian Crosby, Dave Geraghty, Paul Noonan, and Dominic Phillips. This CD arrived in our trusty post office box without any accompanying literature. Because the band is apparently revamping their web site (and the old one doesn't seem to be functioning correctly), quickly coming up with biographical information wasn't so easy. So we'll just stick to the subject at hand which is the band's latest album Blue Lights on the Runway. These fellows write and record what might best be described as accessible commercial smooth pop with a big slick sound. The tunes on this album are rather moody and restrained. The vocals are always up front in the mix and the songs have a nice fat thick sound. Most of the songs are effective and real, although there is at least one real clunker that would've been better left off ('The Great Defector"). Overall, we would recommend this band to fans of U2 who would prefer a more soft and subtle sound... (Rating: 4+++)


Beware of Safety - dogs (CD, The Mylene Sheath, Progressive)
We have always admired artists and bands who create instrumental music. The endeavor is usually a labor of love because the average music fan seems to demand vocals in the music they listen to. The folks in Beware of Safety have crafted an absolutely beautiful album entitled dogs. The band consists of Adam Kay, Jeff Zemina, Morgan Hendry, and Steve Molter. These four guys use a wide variety of instruments to create their intricate, atmospheric instrumentals. The tunes give the listener the feeling of traveling over land or water as layers of sound slowly build upon one another to create particular moods. Summing up the sound of dogs is rather difficult given the fact that the songs do not easily fit within any one specific genre. Very satisfying sounds here...and the disc is housed in a beautiful cardboard sleeve complete with mini art booklet. Subtle, hypnotic...and quite mesmerizing. (Rating: 5)

The Bird And The Bee - Ray Guns Are Not Just The Future (CD, Blue Note, Pop)
GUILTY PLEASURE ALERT. We have been hearing a lot about The Bird And The Bee lately so we specifically requested a review copy of Ray Guns Are Not Just The Future. Fans of slick, highly produced modern pop with absolutely killer female vocals will definitely want to get their hands on this CD. The Bird And The Bee is the Los Angeles, California-based duo consisting of George Kurstin and Greg Kurstin. George and Greg's music has a decidedly European sound and feel. The songs are super smooth and melodic...instantly catchy...and feature some absolutely fantastic warm and engaging arrangements. Sure, it's an artificial sugar-coated world where everything is ultra dreamy and way too cool. But when the music sounds this good...who cares? George's vocals sound absolutely spectacular. For purely delightful spring listening pleasure, you can't do much better than Ray Guns. With the current state of world affairs (i.e., everything is doom and gloom depression)...this album is just what the doctor ordered. Cool free-floating pop tracks include "Fanfare," "Ray Gun," "Polite Dance Song," and "Lifespan of a Fly." This should be particularly appealing to fans of Ivy. Recommended. (Rating: 5++)

Bombs Into You - Metaphorically Yours [Vol 1] (Limited edition independently produced CD-R EP, Electro pop)
Portland, Oregon's Bombs Into You present their latest EP as an absolutely free-of-charge download on their web site (see link above). And for snobby, difficult folks who don't review downloads (now who could that be?), they are courteous enough to provide numbered, limited edition EPs with snappy individualized handmade sleeves. These fellows play smart, moody, modern pop music with a heavy emphasis on danceable beats and odd heady electronics that bleed in and out of the mix. Only five tunes here...but they're all rather gripping and interesting. Our favorites are "Sink" and "Nearly." Cool sounding stuff. (Rating: 4+++++)


Nathan Brumley - Show Me A Sign (CD, Embassy Music, Pop)
Cane Ridge, Tennessee's Nathan Brumley is an impressively talented young fellow whose music sounds very much like a cross between Ben Folds, Pearlfishers, and even Andy Pratt at times. Show Me A Sign features ten tracks of pure piano-driven pop...all slickly produced and arranged to perfection. Judging by the materials that accompanied this disc, it appears that Brumley is a man who is driven to succeed. He writes and records music designed to appeal to a wide range of listeners...particularly those who like smooth, instantly hummable upbeat pop. And although Nathan himself comfortably categorizes his music as Christian pop, the music does not have obvious religious overtones (i.e., you don't have to be religious to enjoy and appreciate it). Classy cuts include "Show Me A Sign," "Something Real" (our favorite), "Love Outside the Lines," and "Things You've Never Done." Nice optimistic stuff. (Rating: 5)


Caravan of Thieves - Bouquet (Independently released CD, Pop)
Sometimes the liner notes say it all. According to the front insert, Caravan of Thieves is "Fuzz and Carrie [Sangiovanni] playing acoustic guitars and singing harmony together, Ben Dean serenading them on his violin and occasionally singing something baritone and Brian Anderson laying down the foundation with his double bass while every so often lending his voice." That pretty much sums up what's going on here. The wonderful toe-tapping tunes on this album are so infectious that you initially don't even notice the absence of drums and percussion instruments. The folks in this band are so good at what they do that it seems remarkable that they are (at least at this point in time) an underground entity. These songs are not weird underground artsy crap. The tracks on Bouquet are remarkably accessible and could easily be appreciated by millions upon millions of listeners. The vocals are bright and superb from start to finish. No canned artificial technology driven music here...this stuff is real. The excellent cover photo of a young boy holding flowers is a perfect match for the music contained on the CD. Music from an era gone by played with true style. Recommended. (Rating: 5++)

Caustic Casanova - Imminent Eminence (Independently released CD, Rock/pop)
So many twenty-first century artists bury their songs underneath multiple layers of technological sound. Nowadays when you hear a real artist playing music without all the excessive gloss it tends to sound rather...strange. Caustic Casanova is the Washington, D.C.-based trio consisting of Francis Beringer, Michael Wollitz, and Stefanie Zaenker. On the humorously-titled Imminent Eminence these folks present fourteen stripped down pop/rock songs in which lyrics are an integral part of the equation. The band has a real and obvious sense of humor...and their words are strikingly poignant. Musically, the tracks on this album remind us of many of the underground guitar bands from the 1990s who were playing for a very esoteric audience. In some ways, this band's overall sound and ideology reminds us of Redd Kross...but only slightly. Intriguing tracks include "Are We Doing This?", "I Hate Everyone I Want To Like," "Glossolalia," and "Mythical July." These folks display great potential. Their energy is real and undiluted. (Rating: 4++++)


People close their eyes and
People close their ears.
They're freaked out by
Truth because it
Preys upon
Their fears.

(Rating: 1)

Creepy - Strong Lies Kill Highs (CD EP, Teeno, Pop/rock)
Simple, direct, punchy, upbeat guitar pop/rock. Creepy is the trio consisting of Danny Cole (guitar, vocals), Adam Grant (drums), and John Riccomi (bass). The Strong Lies Kill Highs EP features six cuts...chock full of danceable rhythms and nice fuzzy guitar riffs. Instead of playing artsy underground noise, these guys play straightforward pop tunes that can easily be understood and appreciated. Hard to tell a lot about a band from only six tunes...but we're initially impressed. Our favorite cuts are "Approach Is Order," "Strange Days," and "Side Unseen." (Rating: 4+++)


Crime In Choir - Gift Givers (CD, Kill Shaman, Instrumental)
If you're in the mood for the kind of complex, free-flowing spontaneous progressive music that was popular in the 1970s but aren't in the mood to hear melotrons and dated lyrics about druids and warlocks...you might just be in the right frame of mind for San Francisco's Crime In Choir. These guys are on a mission to provide modern progressive music with an updated sound. And on Gift Givers, they have succeeded in their quest. Crime In Choir consists of players who previously played with or were in the bands At The Drive-In, The F*cking Champs, Jonas Reinhardt, and The Mass. Gift Givers, the band's fourth full-length release, presents seven lengthy complex compositions that showcase the players' fluid spontaneity. These tracks are spilling over the brim with cool keyboard sounds and neat intricate guitar lines. This band has a nice cerebral sound and yet their music never sounds too thick or overproduced. Nice cool mentally-challenging cuts include "Gift Givers," "Crystal Cake," "Fingers Lightly Bowed," and "Fool's Guild." Nice. (Rating: 5+)

Desario - Zero Point Zero (CD, Darla, Pop)
Clean upbeat modern guitar pop that is somewhat reminiscent of Darla labelmates New Radiant Storm King while at other times the vocal melodies seem to recall the music of Scott McCaughey (The Minus 5, The Young Fresh Fellows). Desario (named after a character on the television show Freaks & Geeks) was created by members who were previously in the bands Holiday Flyer, California Oranges, and Rocketship. Zero Point Zero, the band's debut album, has a nice clean sound without coming across sounding overproduced. The band's snappy, smart songs feature clean chiming guitars, smooth vocals, and cool simple rhythms. Pure pop tracks include "Nautical Ways," "Fine Time," "Drama Club," and "Sequoia Gee." A cool and entertaining spin. (Rating: 4+++++)


Dipsomaniacs - Social Crutch (CD, FDR, Pop/rock)
While we weren't paying attention...the guys in Dipsomaniacs have obviously transformed themselves into a heavy duty in-your-face hard pop band of the highest caliber. We've liked what we heard from this band in the past, but it didn't prepare us for the powerful punch of the tunes on Social Crutch. This is one totally killer power pop album...and the sound quality is f*cking incredible. Nice thick throbbing tunes...with melodies that are so instantly catchy that you'll get that same heady feeling you get when listening to The Young Fresh Fellows and Fountains of Wayne. After hearing this, we can honestly say that guitarist/vocalist/songwriter Mick Chorba ranks right up there with some of the coolest pop songwriters of the past few decades. His songs are vibrant and full of life...and they possess a wonderful uplifting quality that is gripping and inspiring. We are in love with this album...can you tell...? To tell you the truth, after hearing this one you probably will be as well. Superb tunes include "Together We Can Rule The World" (a perfect pure pop anthem), "Blame It On The Gin," "Kids On Base," and "Halo Around You." Recommended. (Rating: 5++)

Slop food
On a dish
And eat off the goddamn
Thing.

(Rating: 1)

Emma-Lee - Never Just A Dream (CD, Special Guest, Soft pop)
Most folks exposed to the music of Toronto, Canada's Emma-Lee will likely have the same initial reaction we did. It is truly difficult to believe that this enchanting young lady is (at least at this point in time) an unknown...?!? When you hear her voice, you'll see what we mean. The last time we recall hearing a new female vocalist who sounded this smooth and sultry was when we were first turned onto K.D. Lang many years ago. Never Just A Dream is a super slick, super polished collection of soft melodic tracks that recall the 1950s and 1960s when female vocalists were all the rage. But Emma-Lee's voice is just the beginning. She is also an incredible...totally incredible...songwriter of the highest callibre. All ten tracks on this album sound like classics from the past that you have never heard before. If you haven't heard of her yet, you can bet your socks that you will be hearing a lot about Emma-Lee in the coming months. This girl is a total knock out. Killer tunes include "Bruise Easy," "Never Just A Dream," "Mr. Buttonlip," and "Until We Meet Again." Recommended. (Rating: 5++)


Matt Finley - Brazilian Wish (CD, Kingsmill Music, Jazz)
Really nice, smooth jazz with a Brazilian flavor. Despite the fact that this album features a large group of musicians (thirteen to be exact), the compositions on Brazilian Wish never sound overly complicated or overproduced. Matt Finley is a real pro. The guy has been a professional musician now for over 45 years (!)...playing flugelhorn, trumpet, flute, and soprano saxophone. He composed all nine tracks on this album. Having been a player for so many years, Matt has obviously made a great many solid connections over the years...and several of them accompany him on this album (including but not limited to Romero Lubambo, Warren Bernardt, Mark Egan, Jeff Siegel, and Dan Levine). This album was recorded way back in May of 2005 but is only now being made available to the public. Cool, groove-oriented cuts include "Father's Day," "There You Are," "So Close," and "Soft Speaking." Cool classy stuff delivered with style. (Rating: 5)

The Flying Change - Pain Is A Reliable Signal (CD, Scarlet Shame, Soft moody pop)
The Flying Change is driven by the songwriting skills of Sam Jacobs who was inspired to write these songs as the result of serious health issues that were facing his family. Thus, not surprisingly, Pain Is A Reliable Signal is a rather serious album with an overall somber tone. The songs are, for the most part, rather sparse and subtle...with the central focus being Jacobs' deep resonant voice. Some of these tracks recall Canada's Hayden at times...while others come across sounding something like a modern Americana/folk version of Leonard Cohen. The melodies are smart and memorable, the lyrics honest and real...and the arrangements a perfect tailored fit. Folks wanting upbeat pop may find this a bit too sleepy for their taste. But folks wanting genuine real music will probably find a lot of satisfying material here. Our favorite cuts include "Broken Bow," "If You See Something," "St. Marys," and "The Northern Bay." (Rating: 5+)

Fractal - Sequitur (Independently released CD, Progressive)
Hmmm...is this math rock...or a revival of the sound of progressive rock bands from the 1970s...? Actually and in fact, the guys in Fractal have a sound that combines ideas from both camps. Sequitur is the second full-length release from this San Jose, California-based quartet. There's a lot to digest here as the band presents no less than 16 complex intricate compositions. And in the true tradition of 1970s progressive bands, they aren't afraid to present tracks that are lengthy and involved ("Aftermath" clocks in at nine minutes and fourteen seconds). The band consists of Josh Friedman, Jim Mallonee, Nic Roozeboom, and Paul Strong. It was obviously a labor of love for these guys creating these complex tracks. The songs have a nice flowing quality and feature some impressive instrumental passages. Our favorite cuts include "Aftermath," "Mantra: Eternal Spring of Life," "Mauves," and "Bellerophon." (Rating: 4+++++)


Gladhander - One Against Three (CD, Demille Productions, Pop)
The guys in Eugene, Oregon-based Gladhander play a modern brand of hard pop reminiscent of many of the hard grunge bands from the 1990s. The band's tunes feature hard driving rhythms, loud thick guitars, and appropriately masculine vocals. Formed in 2005, the band consists of Mitchell Chamberlain (guitar, vocals), Kasey Waite (drums), and Dustin La Roche (bass). The band has apparently become a favorite in their home town and its no wonder. The tunes on One Against Three are catchy and cool and the playing is super tight. The vocals kick ass. It's amazing there aren't more post-grunge bands around considering the vast influence the genre had on music for so many years. This album features twelve classy tracks including "Fit For a King," "Tooly," "Do You Have It?", and "Make You Hate Me." (Rating: 4+++++)


Robert Gomez - Pine Sticks and Phosphorus (CD, Nova Posta, Progressive pop)
The third full-length release from Corpus Christi, Texas-based singer/songwriter Robert Gomez. With so many CDs it takes two, three, or more spins before we can decide whether or not we want to cover them. With Pine Sticks and Phosphorus the decision was obvious mid-way through the first track. Gomez writes and records nice, lush, slightly orchestrated pop music that is restrained yet effective. And man, what a voice. This guy has a really cool smooth voice that fits his music perfectly. No canned or predictable pop sound here. Robert crafts his music using sounds that have a definite organic feel. His arrangements are precise and often complex without having that overwhelming quality that ruins so many modern multilayered albums. These tracks will no doubt immediately appeal to that specific segment of the listening population who prefer music with a slightly different flavor. Cool slightly moody cuts include "On This Day," "Hunting Song," 'October 3rd Post," and 'Open Your Eyes/Escape From Burning Trees." Very smooth and vibrant. Recommended. (Rating: 5++)

Greater California - All The Colors (CD, Subtitled Audio, Pop)
Nice, smooth, mellow, melodic pop from Long Beach, California's Greater California. This, the band's third full-length release, is brimming over the edges with nice smart pop tunes that would make Brian Wilson proud. The band consists of Terry Prine, Nick Benich, Chris Berens, Kari Prine, and Greg Brown...all of whom sing and play various instruments. If the vast majority of hyperactive modern pop artists leave you feeling nervous and anxious you may very well be drawn into the strangely calming songs on this album. While the music does have a retrospective flavor, the sounds and ideas have been updated to meet the more discretionary requirements of twenty-first century listeners. Clean, precise vocals...nice layered keyboards...and clean guitar riffs...who could ask for anything more? Ten cool cuts here including "All The Colors," "The Foolish Son," "Almost Sunshine," and "The Soft Lights." (Rating: 5+)

Halloween, Alaska - Champagne Downtown (Independently released CD, Pop)
Halloween, Alaska is the quartet consisting of James Diers (vocals, keys, guitar), Matthew Friesen (bass, samples), Jacob Hanson (guitar, keys, vocals), and David King (drums). Prior to forming this band, members were previously involved in 12Rods, Love-cars, and Happy Apple. Our first reaction to the tunes on Champagne Downtown was that they sounded something like more poppy versions of songs Peter Gabriel could have written early in his solo career. As a result, we weren't too surprised a few moments later to read that this album was produced by Tchad Blake (who just happens to have also produced music by Gabriel). Downtown has a nice, full, lush sound without ever sounding overproduced. The band displays an impressive amount of restraint on this album, allowing the songs themselves to be the central focal point. Smart move...because there are plenty of nice, heavenly melodies here. And the vocals are absolutely superb from start to finish. This is one of those albums with a big studio sound (which may turn some listeners off). But in our opinion, in this case all the slick effects and overdubs add to the music (rather than detract). Smart, articulate pop tracks include "Hot Pink," "The Hollywood Sign," "Un-American," and "Knights of Columbus." (Rating: 5+)


Heartour - Ate (Independently released CD, Pop)
Heartour is the solo project created by Jason Young who is best known as the drummer in the Los Angeles, California-based band The Ruse. Whereas The Ruse seems to be a straightforward commercial endeavor, Young's project seems to be more of a creative outlet. Ate is the third Heartour album...and it's full of bright, simple, upbeat pop compositions with nice flowing qualities. The songs on this album were performed, programmed, and recorded entirely by Jason (who also wrote all the tunes). Rather than having a canned one-dimensional sound, however, these tracks sound nice and full. But what really makes these songs appealing is Young's voice. He has a nice, understated vocal style that comes across sounding genuine and sincere. Eleven cool tracks here. Top picks: "Her," "I Don't Even Know You," "Who Will Break the Spell?", and "Showgirl & The Clown." (Rating: 5)

His Mischief - The Perfect Lover (CD, Modern Radio, Rock/pop)
His Mischief is the Minnesota-based trio consisting of Jeff Quinn (bass, vocals), Sheridan Fox (guitar, vocals), and Jeff Brown (drums). The tunes on The Perfect Lover have a great deal of personality...and they don't have that generic overprocessed sound that ruins so much modern rock music. These guys record music that is normal enough to be entertaining while having enough odd qualities to make it interesting. What probably stands out most about the tunes on this album are the vocals. Instead of over-rehearsed perfect vocals and layers upon layers of precise harmonies...these guys keep their vocals clean and simple. Using only one vocal or two (occasionally more), they manage to get their point across while retaining a nice live sound. Nice simple modern progressive rock tunes include "Freaks Up Front," "Limp Handshake," "Roman Holiday," and "The What." A nifty upbeat fun experience with a good raw feel. (Rating: 5)

Kenneth Ishak - Silver Lightning From A Black Sky (CD, Division, Pop)
This one doesn't meet our review requirement of having been released over the past 12 months (it was released in 2007)...but we wanted to give it a mention because it really sounds nice. Norway's Kenneth Ishak has already had a good deal of success in his native country and is now poised to transfer that success to the United States. Silver Lightning From A Black Sky features super slick, glossy pop tracks that are extremely hummable and accessible. It'll be interesting to see what this guy's next full-length sounds like... (Not Rated)
Let your balls hang out,
And flap in the breeze.
Balls need space too
In varying degrees.


(Rating: 1)

Romi Mayes - Achin In Yer Bones (CD, Manitoba Film & Sound, Pop)
Upon first spinning this CD our reaction was that this young lady's music sounded an awful lot like thousands upon thousands of other female artists roaming around the universe. But as we became increasingly familiar with her songs, our opinion eventually changed...as we realized that the thing that sets Romi Mayes apart from the masses is the fact that her music seems genuinely inspired. The songs on Achin In Yer Bones are reserved, soft pop with slight hints of country music and blues. But the central focus of the music is obviously that super smooth and inviting voice. Romi writes all her own music (two of the tracks were co-written with others)...and she's a damn good songwriter. More than any other artist, Mayes' music reminds us of Bonnie Raitt...although she is by no means a copycat artist. Nice reflective cuts include "Achin In Yer Bones," "Tire Marks," "Givin Is Gone," and "Hard Road." Nice sounding laidback stuff. (Rating: 5)

The Memories Attack - The Memories Attack 2 (CD, Noyes, Pop/rock)
The Memories Attack is the Canadian duo consisting of Chris Thompson and Ron Bates. Thompson was previously in the bands Eric's Trip and Moon Socket. Bates was previously in the bands Orange Glass and Falling Bodies. The two have now joined together and are creating progressive pop with a decidedly underground slant. The Memories Attack 2 is a very intriguing collection of twelve tunes. Some of the songs are somewhat experimental, others are almost straightforward pop...while still others combine the two (and more). The majority of the songs on this album are presented rather simply without using monumental layers of sounds and effects. The nifty flowing melodies remind us of many of the more interesting underground bands from the 1990s that never seemed to surface. This is one of those CDs you will need to play over and over again before it sinks in...and that is, of course, a very good thing. These guys have a cool knack for writing and recording songs with peculiar qualities that draw the listener back for more. Our favorite cuts include "Go!!," "Collapse," "Connected," "Summertime II," "Sink/Swim," and "Exploding House II." Some great thick guitar riffs on this one... (Rating: 5+)

The Moore Brothers - Aptos (CD, American Dust, Pop)
We have been mighty impressed with The Moore Brothers in the past. And we're pleased to report that Aptos is yet another exceptional addition to the duo's growing catalog. Greg Moore and Thom Moore write super smooth incredibly melodic folky pop with a sound that is (at times) remarkably reminiscent of the best 1970s recordings by Crosby, Stills, Nash, & Young (the precise vocal harmonies are particularly similar sounding). The cover art by William Stout is great...the front cover depicts a skeleton in the desert exposing his cape to reveal that he does, in fact, still have a heart. The Moore Brothers are apparently already rather popular in their home state of California. At this point, they seem perfectly poised to transfer that success to the rest of the country and beyond. This wonderfully reflective album features fourteen songs...all of which hit the target dead center. Standout cuts include "Daughter Feather," "Iraq," 'You, Me and Razor Dan," and "Bed, Bath and Beyond." Smart and ultimately satisfying. Highly recommended. (Rating: 5+++)

Morrissey - Years of Refusal (CD, Lost Highway, Pop)
While there are plenty of people who love Morrissey as well as plenty of people who hate Morrissey...we tend to be fence sitters. While we've always found his music (as well as the music of The Smiths) to be pleasant and entertaining...we have just never been that wild about Morrissey's voice. We always loved Johnny Marr's guitar sounds and have admired Morrissey's lyrics from the beginning...but his voice always left us feeling kind of cold. So now in 2009 Morrissey presents an album with a cover photo meant to prompt discussion (the cover photo shows him holding a baby, thus causing folks to ponder the title of the album). The music...is a rather direct type of straightforward pop/rock that sometimes recalls the original sound of The Smiths. After spinning it several times, we actually ended up liking Years of Refusal a lot more than we imagined we would. The album features twelve smart upbeat pop tunes...and the backing band is very skilled and impressive. Sure, there are lots of other things we'd rather be spinning... But in the end, Refusal manages to deliver the kind of smart melodic pop that Morrissey fans know and love. (Rating: 4++++)


Motorik - Klang! (Independently released CD, Rock/pop)
The first thing that caught our attention about Motorik is that the folks in this band have a nice, clean, simple sound. With so many bands layering their music to the point of insanity, the nice open sounds of the tunes on Klang! come as a welcome surprise. Vocalist Sio has an interesting higher register voice that sounds something like a cross between Robert Smith and Russell Mael...and her simple throbbing bass lines are absolutely intoxicating. Joining Sio are Adrian Garver on guitar and Hoagie Gero on drums. You have to admire any three piece band whose songs are so good that they don't need all the extra sounds and studio gimmicks. Klang! is chock full of refreshing, instantly danceable tracks delivered with fresh energy and originality. Our favorite cuts include "Or So I Thought," "It's Just Sugar," "First Rule," and "Six Filters." Neat resilient rockers. (Rating: 5+)

MW Ensemble - Apartment or Nepal (Limited edition CD-R EP, 75 Or Less, Progressive)
Before we get into the subject of music here, we must comment on the record label. The 75 Or Less label releases CDs that are truly limited editions...and (apparently) always in limited editions of 75 copies or less. Talk about a purely artistic approach to releasing music (!). MW Ensemble is the Kentucky-based trio consisting of Nancy Wheeler, Jeremy Edison, and Mike Winters. These three individuals play a brand of soft, subdued, progressive music with some pop leanings. These recordings are simple and sparse...allowing the listener to concentrate on the songs themselves rather than a bunch of technological tricks. Smooth, pensive, intriguing cuts include the first track (unnamed), "Apartment," and "Nepal." Peculiar stuff that comes off sounding extremely smooth... (Rating: 4+++++)


Naommon - Love Is Struggling (CD, Allnighter, Techno/disco)
The first (title) track on this album had us wondering if Grace Jones was making a guest appearance (?!). Naommon seems to be playing for a very distinct crowd, namely gays and club kids. He already achieved a great deal of success with his debut album (Allnighter) that was released in 2008. The tracks on Love Is Struggling are obviously heavily influenced by music from the 1970s...but Naommon's music is by no means a total retrospective experience. This guy uses ideas and sounds from the past but injects them with plenty of modern state-of-the-art electronics...creating a very modern version of what was popular a few decades ago. Unlike many modern techno artists whose music is driven purely by computer technology, this guy seems to place a great emphasis on vocal melodies and lyrics. The songs are, for the most part, simple and direct...and very easy to digest. Neat toe tappers include "Allnighter," "Romance Knack," "This Quirk Is Love," and "Make It Right." Nice cool groovy stuff that makes for effective dance music. (Rating: 4+++)


OGOGO - Redux (CD, III, Spontaneous improvisation)
Is this modern jazz or modern classical...? OGOGO is the duo consisting of Igor Grigoriev on treated guitars and Rodney Oakes on MIDI trombone. Together the two have created an album that is definitely an acquired taste. We had to laugh reading over the band's press release as they describe their music this way: "...their divergent trombone/guitar sound and compositions are distinctly OGOGO-like..." That's great...comparing the sound of your band to your own band (heh heh heh...). Musically...Redux is a strange spin. The compositions feature Igor presenting all kinds of unorthodox sounds with his electric guitar...while Oakes proves there's a lot more that can be done with a trombone than most people realize. This disc is a heady, strange spin and will certainly only appeal to folks wanting something out of the ordinary. Thirteen curious cuts here that will leave most folks scratching their heads... (Rating: 4+++++)


Paper Arrows - Things We Would Rather Lose (CD, Quell, Pop)
Nice smooth accessible pop. Things We Would Rather Lose is the second full-length release from Chicago, Illinois-based band Paper Arrows. At a point in time when so many bands are aping specific styles of music and relying on technology more than songwriting abilities, this album comes across sounding nice and refreshing. Paper Arrows tunes fit within the category of pop music...but the band's songs are by no means generic predictable fodder. These fellows craft their songs with a cool preciseness...and they come across sounding genuine and real. The vocals are particularly appealing. Instead of over rehearsed perfection, the vocals are loose enough that they give the listener the feeling the words are coming from the heart. So maybe that's the best way to sum this one up...pop music that comes from the heart. Yeah, that's it. That may sound kinda pompous or hokey, but when you hear the music you'll know why. This is a short album that lasts just over 30 minutes. But as we all know, in the world of music quality is almost always more important than quantity. Strong proficient tunes include "More" (such a great opening track), "One More Quiet Song," and "Almost Gone." Cool resonant stuff. (Rating: 5)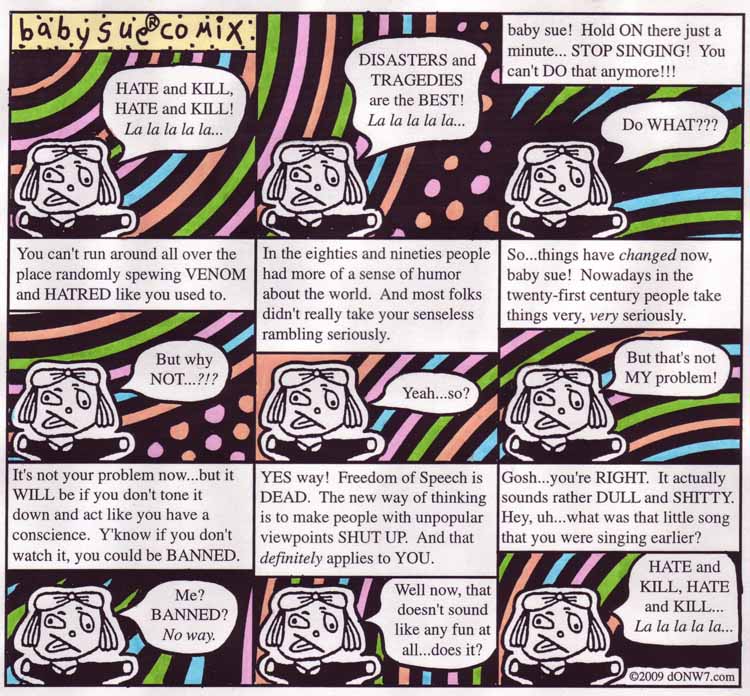 The Poles - Twelve Winds (CD, Double Plus Good, Pop/rock)
Super cool dark hard pop. Twelve Winds is the first full-length album from Asheville, North Carolina-based band The Poles. We were heartily impressed with this band's debut EP (As Above, So Below). The band has a sound that is something like a cross between Thin White Rope, The Doors, and Bob Mould...but fueled by the intensity of a decidedly modern twenty-first century hard rock band. The group consists of Matt Gentling (bass), Jon McDuffie (drums), Todd Lemiesz (guitar, vocals), and Bruce Rogers (guitar). The weakest link in most bands is the vocalist. But in the case of The Poles this is definitely not the case. Todd Lemiesz is easily one of the most focused and incredible singers that this decade has produced thus far. The man's thick, raspy voice is exacting, intense, and immediately identifiable. There are so many hard rock bands on the planet whose music lacks substance and has no heart. That is perhaps what sets The Poles apart from their contemporaries. Even though the music is moody, loud, and aggressive...underneath it all are songs with real substance and true emotion. Many of the tunes here are moody and somewhat reserved...but when the band lets loose and turns up the volume...look out. There is no doubt that lots of folks will be blown away by Twelve Winds. This band has produced a debut album that is bound to be on many "best of" lists by year's end. Hard effective cuts include "Van Exodus," "Trampoline Days," "Twelve Winds," "We Dine in White," and "Wick." Highly recommended. (Rating: 5+++)

The pregnant woman
Is a selfish
Woman.

(Rating: 1)

Propagandhi - Supporting Caste (CD, Smallman, Rock)
It seems as if 99% of the music we hear from Canada is high caliber progressive pop...but this band is from a decidedly different universe. The guys in Propagandhi play hard rock. Really hard loud masculine rock with plenty of big hairy ballpower. Most bands playing hard rock music make the mistake of letting things blur into a boring wall of screaming and noise. This is definitely not the case with these guys. Supporting Caste is a surprisingly smart loud rock album...and the songs are extremely well thought out and developed. The overall sound is something like hearing a modern progressive take on the sound of Bad Religion...except much, much better and with way more punch. The vocalist has a cool powerful voice that does sometimes involve some screaming. But he sings more than screams...which is an important variable that sets the band apart from their contemporaries. Great cover art on this one...a complex painting showing naked American Indians, pilgrims, animals, and even a centaur fighting one another (??!). Cool in-your-face rockers include "Night Letters," "Dear Coach's Corner," "Without Love," and "Last Will and Testament." Recommended. (Rating: 5++)

The Shortwave Set - Replica Sun Machine (CD, Wall of Sound, Progressive)
This band is already somewhat of an underground phenomenon. The Debt, the band's debut full-length, was very well received. So much so, in fact, that the band quickly made some mindbending connections. Produced by Danger Mouse, Replica Sun Machine (the follow up) features the talents of Van Dyke Parks (string arrangements) and John Cale (viola). To us, these tunes sound something like 1960s inspired hippie pop funneled and channeled through the intricacies of modern computer technology. Much of the band's music sounds upbeat and inspiring...but there's plenty of audio exploration going on as well. It's kinda like experimental pop with more of an emphasis on pop than experimentation (although sometimes its the other way around). The group's cool harmonies are one of the most obvious selling points. The vocals are constantly dreamy and out-of-this-world. Surprisingly, this album is not an easy spin. There's a lot going on in these tunes. So much so that you'll want to spin this album over and over to fully appreciate all the subtleties. Eleven cool cuts here including "Harmonica," "Replica," "House of Lies," "No Social," and "The Downer Song." (Rating: 5+)

Sleeper - Behind Every Mask (CD, Mush, Progressive/electronic)
The dreaded words "hip-hop" mentioned in the press release that accompanied this disc had us frightened. But upon spinning Behind Every Mask we found that the only hip-hoppy thing about this album are some of the rhythms. The man who calls himself Sleeper writes and records thick, dense, trippy electronic recordings that are probably far too grainy and gritty for the average listener. Whereas most electronic artists go for clean and pure sounds, Sleeper seems to grovel in a world where dirty distortion is an important part of the equation. Most folks would probably describe this music as being difficult to listen to. Hard metallic sounds are layered on top of one another to create intense walls of bizarre sound. Weird tracks include "Abdomen," "Condition or Effect," "Nothing New," and "Kartoon." Strange stuff even by our polarizing standards... (Rating: 4++++)


The Soul of John Black - Black John (CD, Eclecto Groove, Pop/soul)
Although the press release that accompanied this CD did mention the most dreaded words in the world of music ("hip hop"...barf...)...from what we hear on Black John there is very little that sounds like the dreaded disease that plagues so many twenty-first century albums. The Soul of John Black is not a band name but rather another name for musician John "JB" Bigham. John writes and records snazzy soul/pop with cool, groovy beats. Over the years, Bigham has played with and/or has been associated with some biggies including Miles Davis, Fishbone, Nikka Costa, and Bruce Hornsby. The soulful tunes on Black John are decidedly slick and commercial. At the heart of the tunes are John's cool, resonant vocals. This guy really sings like he means it. In some ways, many of these tunes sound something like a more soulful, laidback version of some of Prince's music from the 1980s (and that is meant as a compliment, of course...). Cool, captivating tracks include "Black John," "Betty Jean," "White Dress," "Better Babe," and "Thinking About You." (Rating: 5)

Ysanna Spevack & Philip Clemo - Soundzero (Independently released CD, Progressive)
Soundzero is the second full-length collaboration between composer/violinist Ysanna Spevack and composer/filmmaker Philip Clemo. This is one of those cases where the music is rather difficult to lump into one clean easy category. Is it world music? Is it experimental? Is it mood music? Is it progressive pop? Or is it modern classical....? Actually, the tracks on this album teeter in and out of all these categories and more. One thing is certain. Spevack and Clemo aren't making music for the masses. This album features complex heady recordings that are not easily digested and/or understood. And yet...there is something about this music that is strangely calming and hypnotic. This album goes all over the place...yet all the while retaining a solid feeling of continuity. Intriguing cuts include "Merkaba," "What the Voice Leaves Behind," "Thinking of the Infinite Sun," and "The Long Red Road." Ultimately dreamy and complex. Recommended. (Rating: 5++)

Your wall done got splattered.
Your clothes done got splattered.
Your pet done got splattered.
Your head done got splattered.

(Rating: 1)

Street Fighter: The Legend of Chun-Li - Original Motion Picture Soundtrack: Music by Stephen Endelman (CD, Lakeshore, Soundtrack)
Composer Stephen Endelman has been composing film soundtracks ever since he moved to New York way back in 1992. Since that time his music has appeared in a wide range of well-known films including (but not limited to) A Bronx Tale, Flirting With Disaster, and The Englishman Who Went Up a Hill, But Came Down a Mountain...changing and adapting his style to fit the type of film he is working on. Street Fighter: The Legend of Chun-Li is a story that involves warriors on the streets of Bangkok battling the fight of "terror versus beauty, light versus darkness, and good versus evil." The music on this CD has a grand epic sound that ranges from moody and odd to gripping and intense. There's no telling how many hours upon hours it took writing and recording these 27 (!?) tracks. The attention to detail is mesmerizing. This soundtrack will not only appeal to fans of the film but also to serious Classical music buffs as well... (Rating: 4++++)


Suburban Kids With Biblical Names - #4 (CD EP, Labrador, Pop)
Okay...so the band name is obviously a huge plus here. This humorously-titled duo writes and records upbeat hummable pop that is in many ways like a British version of babysue favorite Miniature Tigers. Suburban Kids With Biblical Names is Peter Gunnarson and Johan Hedberg. These two fellows write upbeat playful pop tunes that have staying power. The songs feature intricate arrangements and smart lyrics. Only four songs here...but they're all satisfying and warm. Excellent vocals. Our favorites are "1999" and "Europa." (Rating: 5)

Superdrag - Industry Giants (CD, Superdrag Sound Labratories/Thirty Tigers/RED, Pop/rock)
Several years ago we were turned onto the music of Knoxville, Tennessee's Superdrag. We immediately fell in the love with the band's music. But then for the next several years we never heard anything from them. It wasn't because they weren't recording and releasing music...it just so happened that either the labels or publicists handling the band's music weren't sending us their CDs (naughty, naughty...tsk tsk...!). But even though we obviously missed out on several years of the band's output, we are pleased as party punch to report that Industry Giants is a great big SMACK IN THE FACE. This album features pulsing super-catchy power pop played with brilliant balls. The band consists of Don Coffey, Jr., John Davis, Brandon Fisher, and Tom Pappas. You'd think that having been around for so many years these guys would show signs of burning out. But instead the exact opposite is true. On this album, these guys play with all the peppy excitement of a band that has just learned to play. Powerful cuts include "Slow To Anger," "I Only Want A Place I Can Stay," "Ready To Go," and "Deathblow To Your Pride." Damn, those guitars sound just great. Recommended. (Rating: 5++)


Trentalange - Awakening, Level One (Independently released CD, Progressive pop)
This album grew on us slowly over the course of a half-dozen spins. Awakening, Level One is the second full-length release from Barbara Trentalange (who releases music using only her last name). This album features thick well-produced modern pop songs with subtle, moody, dark undercurrents. The songs are, for the most part, restrained pop music. But the sounds and arrangements push the music to a different level. There's a lot going on here...much more so than you realize on the first spin. Barbara writes cool songs...and then obviously spends a great deal of time arranging them to perfection. She's got a really cool voice...and her backing vocals are superb. We really like the synth/keyboard sounds that tend to really beef up the sound. The louder you turn this one up...the better it sounds. Cool mental pop cuts include "Fever," "Ultimate Machine" (an outstanding track), "Racing With Nowhere To Go," and "Fire Lights the Sky." (Rating: 5+)

Underworld: Rise of the Lycans - Original Score by Paul Haslinger (CD, Lakeshore, Soundtrack)
Orchestral soundtrack for the film Underworld: Rise of the Titans scored by former Tangerine Dream band member Paul Haslinger. This is the third in the Underworld film series. As would be expected, this soundtrack disc features thick, moody orchestral music with definite threads of tension intertwined into the music. These tracks feature a nice, warm, big sound. These recordings were obviously created using absolute state-of-the-art software and equipment. If you turn the volume up, you can hear some really incredible subtle sounds...some of the effects and percussion sounds are rather remarkable. Haslinger did a great job creating music that will no doubt blow the minds of film buffs in surround sound. Eleven classy cuts including "Lucian and Sonia's Love Theme," "Court Battle Suite," and "Storming the Castle." Intense stuff. (Rating: 5)

Valina - A Tempo! A Tempo! (CD, Joyful Noise Recordings, Rock/pop)
The third full-length release from Austria's Valina. This band writes and records complex progressive modern rock (almost math-rock at times)...while their lead vocalist sounds very much like a cross between John Lydon and Paul Weller (?!?). A Tempo! A Tempo! was released in Europe in 2008 and is now being distributed throughout the United States thanks to the folks at Joyful Noise. The songs on this album are never predictable. Valina tunes feature strange jagged guitars, odd time signatures, and plenty of frantic stops and starts...a far cry from the average twenty-first century band who simply flails mindlessly into oblivion. Eleven perplexing tracks here including "Calendaria," "Dogged," "Mehrklang," and "Libidos Regime." Odd, out-of-the-ordinary music. (Rating: 4+++)


Victorian Halls - Victorian Halls (Independently released CD EP, Rock)
Considering the fact that there is a very strong buzz out there in the world about Victorian Halls we were very surprised that this release was an EP rather than a full-length. After all, how many bands with so much anticipation surrounding their music release two EPs in a row? It's almost like they're toying with their audience (which is, of course, a very good thing to do...). After hearing this, we're going to stick with our previous description. The guys in Victorian Halls play harsh obtuse modern pop that sounds very much like a cross between The Pocket Fishrmen and Jane's Addiction. This self-titled EP presents four more nervous, herky-jerky, oddball hard pop/rock tunes with the central focus being those bizarre helium-induced lead vocals. Unlike most hard rock bands who turn way up and just flail, these guys write surprisingly complex and intricate tunes that sound as if they must be difficult to play (almost math-rockish at times). These guys are bound to be big favorites among teenagers and college kids over the next few years. All four of these tunes kick ass but our top favorites are "Desperate Storyline" and "It's Not Fad, It's Etiquette." Sure wish the band would include lyric sheets (!). Fantastic heady stuff, rather intense. Recommended. (Rating: 5++)

We Are Hex - Gloom Bloom (Independently released CD, Progressive pop)
The debut full-length release from Indianapolis, Indiana's We Are Hex. The appropriately titled Gloom Bloom is an odd and perplexing collection of thirteen compositions that the band recorded in their home studio (Hex Haus). The tracks on this album are inextricably connected with technology. So much so that some of the cuts teeter into the "sound as music" genre where technology and effects are just as important (if not more so) than actual melodies. The band is made up of four members: Brandon Beaver, Jilly Weiss, Matt Hagan, and Trevor Wathen. These folks incorporate a wild variety of sounds and styles into their music. The aural barrage is probably too complex and unpredictable for the casual listener. As such, we can't help but think this band's music will appeal mainly to very young listeners and those wanting stuff on the cutting edge. The press release that accompanied this disc appropriately compared the music to Joy Division, The Cure, Gang of Four, PJ Harvey, and The Jesus and Mary Chain. If you're looking for simple, easy, predictable pop, you won't find it here. If you can handle the strangely disjointed sounds, you will probably end up being rewarded by these strange, provocative tunes. Top picks: "INDPLS," "Noise Knot," "No Enemies," "Loose Hearts." (Rating: 5)

Western CIV - Shower the People You Love With Gold (Independently released CD, Progressive pop)
Sheesh...talk about an acquired taste. We liked this album right off the bat...but continued to spin it for about a week before writing this. Western CIV is a great band with great songs. The band's tunes could best be described as pop...but it is by no means the kind of predictable stuff you may be accustomed to hearing. The tunes on the curiously-titled Shower the People You Love With Gold swagger and sway all over the road as they make their way to your mental destination. The vocals are particularly appealing...the vocalist sings in a very restrained, matter-of-fact way that really resonates. Some of the tunes remind us of alternative 1980s college radio pop...others sound like lost hits from the 1970s that were never heard...while still others just sound like good, solid, twenty-first century progressive pop. These tunes were recorded with just enough polish to make them sound appealing...while still retaining a really cool organic sound. Super smart cuts include "Inkblot Candor," "I Am A Waterfall!," "Rally" (a particularly cool track), and "Paper Hornet Parade." This band's sound sometimes reminds us of Gentleman Auction House. Totally entertaining stuff. Recommended. (Rating: 5+++)

Zach Williams and the Reformation - Electric Revival (Independently released CD, Rock/pop)
When we were pompous, ugly, confused little retards in high school, we would have hated this band. At that point in time Southern roots rock represented everything that we hated in our closed-minded little prepubescent world. But times change and people do as well. And these days we're neither ashamed nor afraid to admit that we can get a keen little high off the ballsy southern fried rock provided by Zach Williams and the Reformation (although we still stick to our firm belief that the Allman Brothers were always a crap band). Recorded in Memphis, Tennessee, Electric Revival has a nice, thick, big sound...and these recordings really capture Williams' super deep, resonant, slightly raspy voice. After hearing this album, anyone who ever loved the sound of Lynyrd Skynyrd will probably think they have died and gone to heaven. Loud, bluesy rockers include "Set You Free," "Empty Dreams," and "Take Me Home." Good solid rock music for the masses. (Rating: 4+++++)


You think that you are unique.
You feel that you are important.
The quicker you face the truth
The quicker you will feel better.
You don't really matter.

(Rating: 1)

Zank - Without A Bridge (CD, Groove House, Pop)
The guy who simply goes by the name Zank wrote most of the songs on Without A Bridge while backpacking around the globe. After returning to his home in California he recorded this, the resulting album. Bridge is a surprisingly slick and professional album, particularly when you consider the fact that it was recorded at home. Zank really knows how to write effective melodies and he's got a really smooth voice that seems tailor-made for commercial pop. Eleven flowing understated pop tracks here including "Sorry," "Like Flowers For the Sun," and "You Always." Housed in a very nice, appealing tri-fold digipak sleeve. Nice sincere sounding stuff. Well done. (Rating: 4+++)


A
A2 B2 - Prissy McNothing
Adrev - Failure
Apple Failure - You get an F
Aspic Tines - Crypto-superzeit! international
B
Tone Bent - Say what you will
Bo Benton - I know u want it
Blackbelt Band - A new community
Meredith Blus - Let it rain
Body or Brain - Second star to the right
Knox Bronson - The seasons
C
Jessica Campbell - Put the stars back
Casiotone For the Painfully Alone - Advance base battery life
Yuanlin Chen - Away from xuan
Philip Clemo - The rooms
Coyote Poets of the Universe - Callin' you home
D
Death In The Park - Death In The Park
Myles Deck and the Fuzz - Police cops
Rick Derringer - Live at the ritz, new york-1982
The Devil Makes Three - Do wrong right
Doctors & Dealers - Lost friends and new found habits
Dump For Charity - Shitting for a cause
E
Dustin Edge - A forest through the trees
Evil Is Good For The Environment - Satan is dating mother nature
F
Courtney Fairchild - In chances
Farkus - Thought you should know
Chico Fellini - Chico Fellini
Forever - Forever
Mitch Friedman - Game show teeth
G
Matt Gary - The days you live for
Tiffany Gassett & Rising Tribe - Back to the water
Guns For Children - Let the little ones shoot it out
H
Handsome Family - Honey moon
Human Animal - The united states of auschwitz project
I
I Ain't I - Me is me
Illity Pritt - Snow not
J
J.A.C.K. - Deletist
Jaden South - Leading the horse
Josh and the Empty Pockets - Under the bed
Julie The Band - An act of communication
Jupiter Rising - The quiet hype
K
Kill The Living - Live with the living blobs
King Earl Boogie Band - Loaded & live
L
Lucy Langlas - Flag
The Library - The Library EP
Marcio Local - Says don day don dree don don
Lunky Do - Splah the drih minter
M
Beth McDonald - Home
Beth McDonald - At last: love songs & lullabies
Michelle Malone - Debris
Kate Mann - Things look different when the sun goes down
March Into Paris - Sheild the dilemma
Jana Mashonee - New moon born
Metzcal - Nevermind the reason pathetic smoke & leders
Mighty Fairly - Big words and power chords
Mott - By tonight-live 1975/76
N
Night Control/Death Control - Night Control/Death Control
Nubs for Business - Night night, dodo
O
Hal Onserud - Hal 2008
Overman - The evolution EP
P
Mike Pardew - Azul
Parlotones - A world next door to yours
Alice Peacock - Love remains
Kelly Jo Phelps - Western bell
Phoenix Rising - Ascension
Pravada - Manus plere
Q
Q Stands For Liver Spots - Down the river with snot pills
Quack Is Not For Ducks - Paddle your wally doll 'til it grows things
R
Resin - Truth be told
Margo Reymundo - ...My heart's desire
Robbers - Flesh
Romeo Spoke - For the cause
Ruse - Midnight in the city
S
Scotty Don't - Songs from the back porch
Joshua Singleton - Joshua Singleton
Slate Pacific - Safe passage
Sleepy Sun - Embrace
Soft Targets - Heavy rainbow
Andrew Solomon - Something more
Son of the Velvet Rat - 11 / animal
Sonogram - Gamelan son of lion
Spanish Armada - Spanish Armada
Bethany Smith Staelens - The big band theory
Stoley PT - Winter-summer-winter-summer
Strezo - Haunted house vol. 1
Sweet Water - Clear the tarmac
T
Gina Thompson - Missing you
True Nature - Feels like centuries
U
The Uninvited - Original motion picture score
V
Various Artists - Heavy rotation records: dorm sessions 6
Various Artists - The 8088 Record Collective: Compilation Vol. III
Various Artists - No lip service music compilation
Various Artists - Rockabye baby! More lullaby renditions of the Beatles
Various Artists - Luaka Bop: Twenty first century twenty first year
The Veer Union - Against the grain
W
Allison Weiss - And the way she likes it
White Lies - White Lies
X
Mister X - How's the daisy flowing?
Y
Yeeper Snue - Trousers that sniff the bottom feeders
Z
Flint Zeigler - New harmony sessions