SUPER DEAL:
Entire Set of 18 Full-Size Back Issues* (pictured below) - $25.00
Purchase on bandcamp.
Price includes FREE SHIPPING to the contiguous United States.
[Everyone else e-mail LMNOP@babysue.com and we will send an invoice.]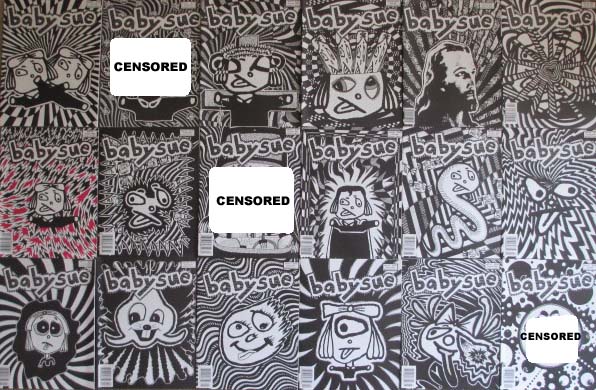 *By ordering these magazines you agree (a) that you are 18 years of age or older, and (b) that you are not easily offended by absurd social commentary and/or material that the general public may find offensive, disturbing, or confusing.
For more information on individual issues, click HERE.